These two brother kittens (one of them is blind) were rescued from a rough beginning. They share an amazing bond.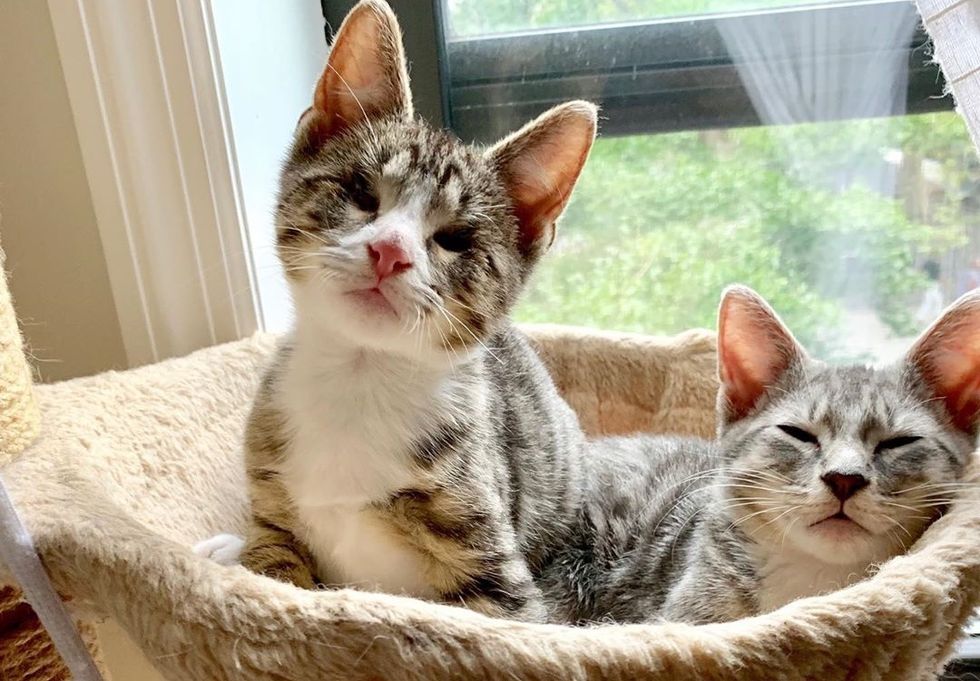 Kyla @eccentric_essences
A litter of kittens and their cat mom were found in a backyard in Brooklyn, New York. They were in poor shape and needed immediate medical attention. The property owner immediately reached out to Little Wanderers NYC for help.

Kyla B., the adoptions counselor and a volunteer for Little Wanderers NYC, was contacted and rushed to their rescue. She was able to get the kittens and their mom to safety and brought them straight to the emergency vet. "I was not given a positive outlook and was encouraged to humanely euthanize all four kittens by veterinarians that night," Kyla told Love Meow.
She refused to give up as she saw the fight in them especially Harvey the kitten who had the most severe case of eye infections.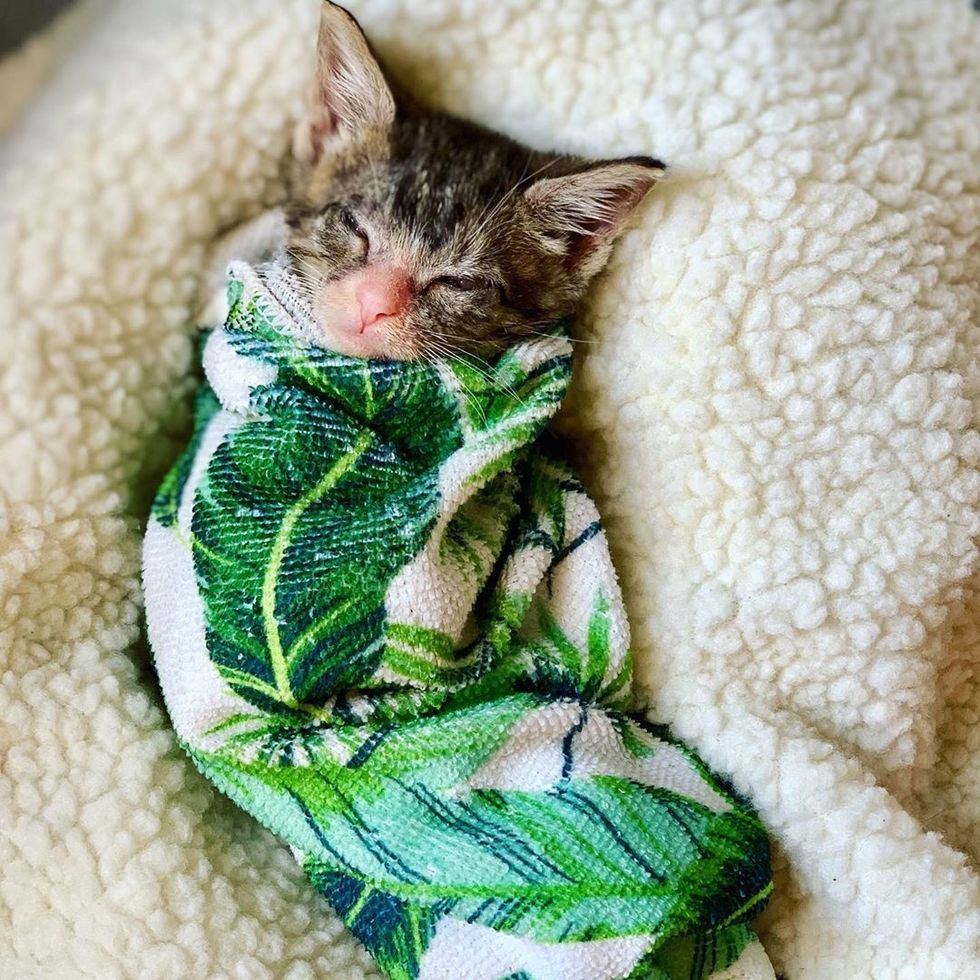 Kyla @eccentric_essences
"Little Wanderers never gives up so we proceeded to ramp up his care and save him. We knew he was a fighter and gave him an opportunity at life."

Faith, the Medical Coordinator for Little Wanderers and a veterinary tech, took in Harvey and his sister Sylvia as they needed critical care. She started them on antibiotics and began tub-feeding them while providing fluids and supplements around the clock.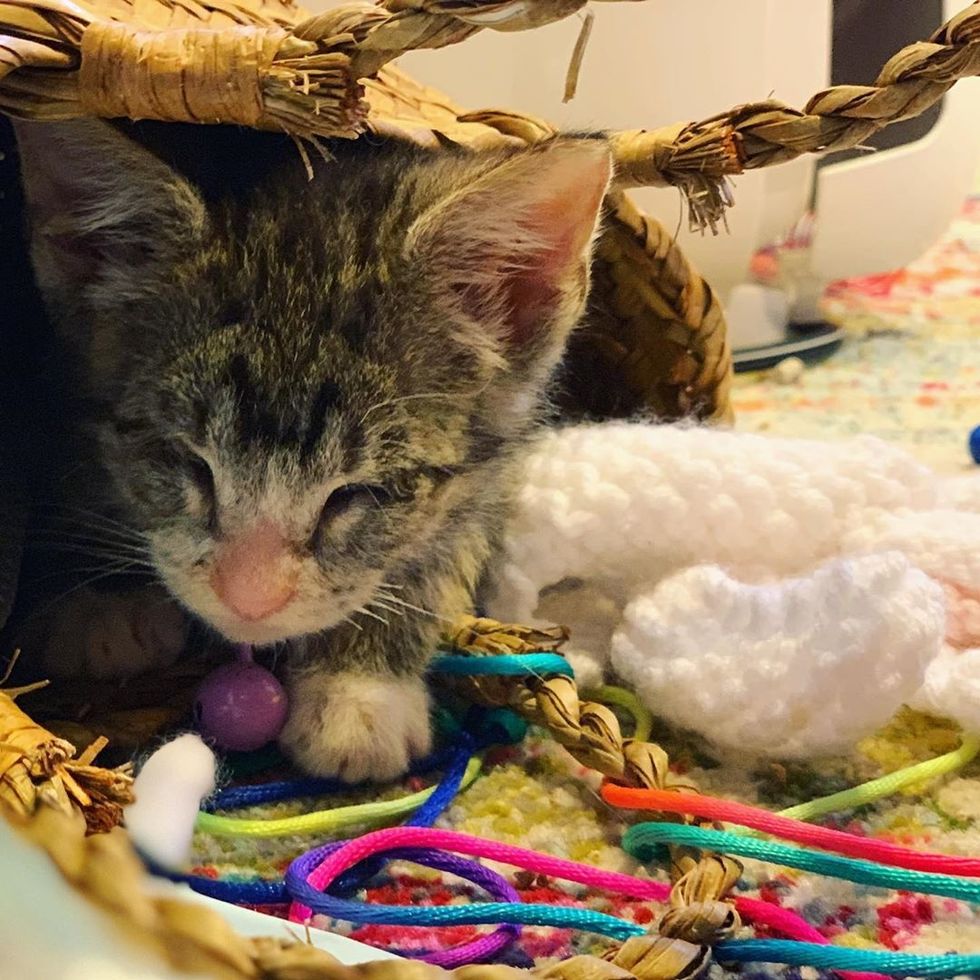 Kyla @eccentric_essences
After weeks of intensive care, they were healthy enough to rejoin their two siblings and cat mom at their foster home.
Though Harvey lost his sight, he gained a brand new life where he had learned to use other senses to help him navigate and play just like any kitten.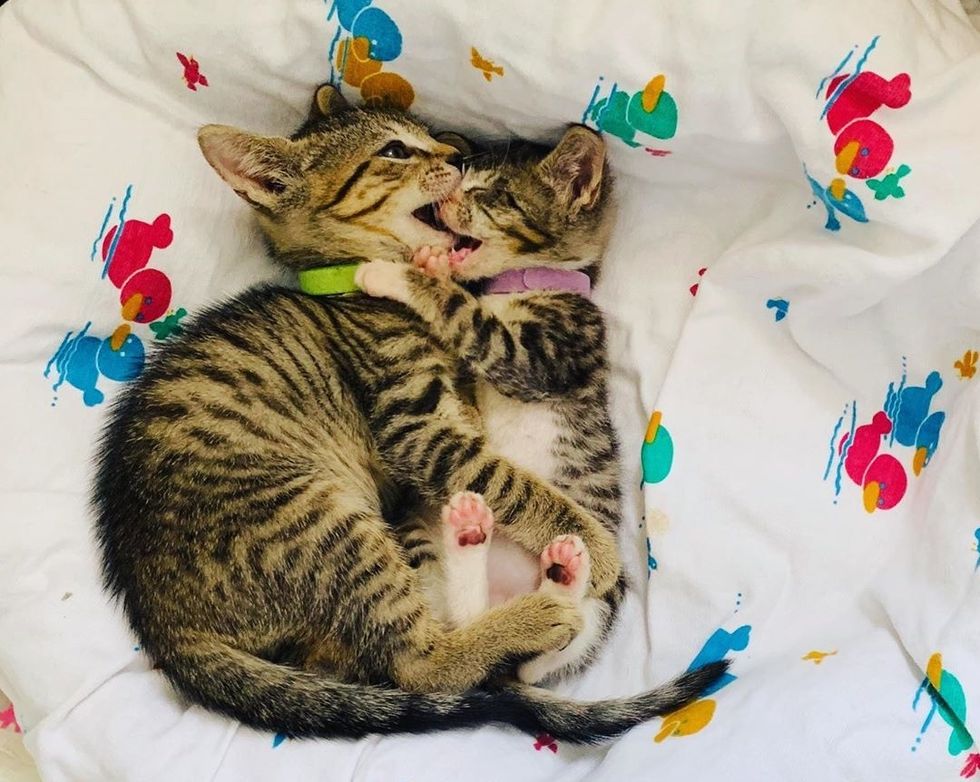 Kyla @eccentric_essences
Little Harvey and his brother Ellen quickly bonded. They were always together snuggling, sharing a cat tree, purring each other to sleep.

Ellen kept his brother company and was there for him when he needed a cuddle. Harvey followed him everywhere around the house as if he was his seeing-eye cat.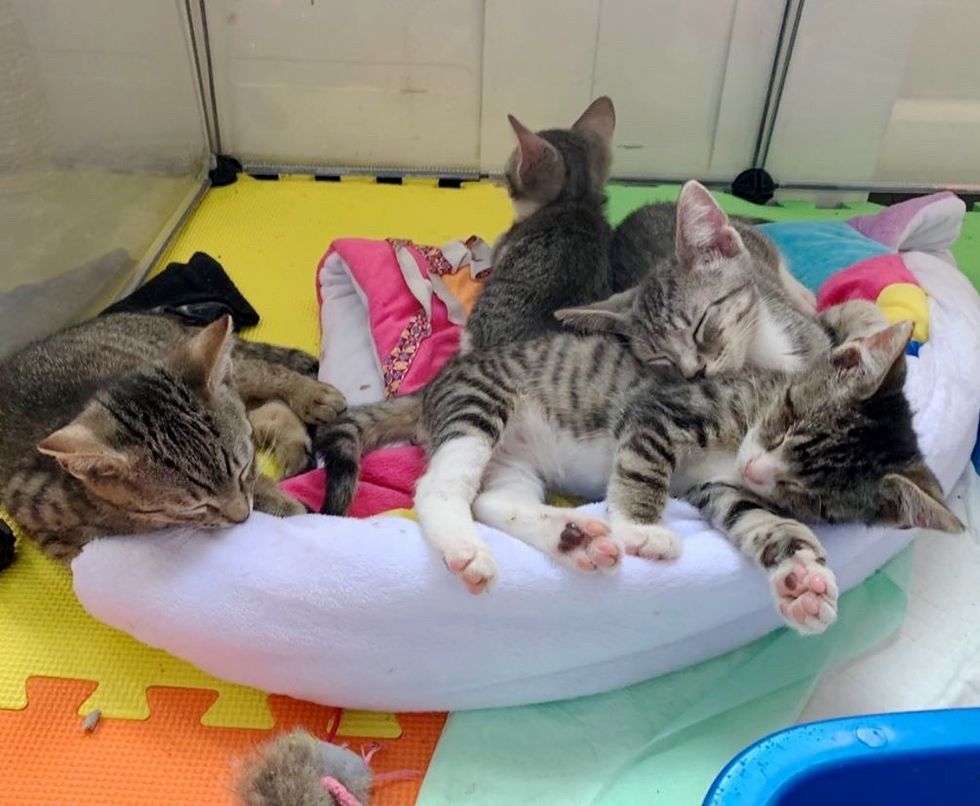 Kyla @eccentric_essences
"In the event that Harvey gets scared, he would rely on his brother for comfort," Kyla told Love Meow.

When it came time to find them their forever homes, they knew the brothers would be the perfect pair for a great family. Two months after they were rescued, their dream came true.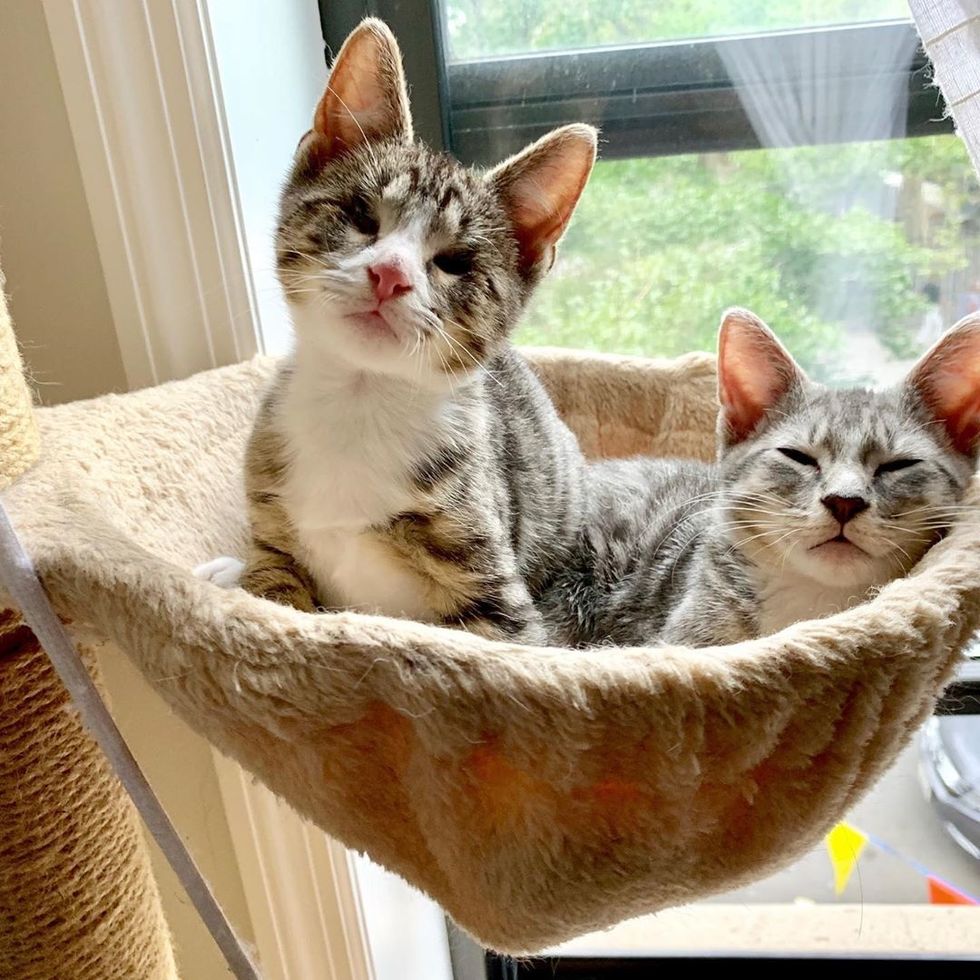 Kyla @eccentric_essences
Tim and Marcus came across the two kittens on Instagram and instantly fell in love.
Watch the kitten's rescue journey in this video:
Blind kitten and his journeyyoutu.be
"We met both kittens in person and knew we had to adopt Harvey and Ellen," Tim told Love Meow.
They counted each day until the two brothers were ready to move in with them.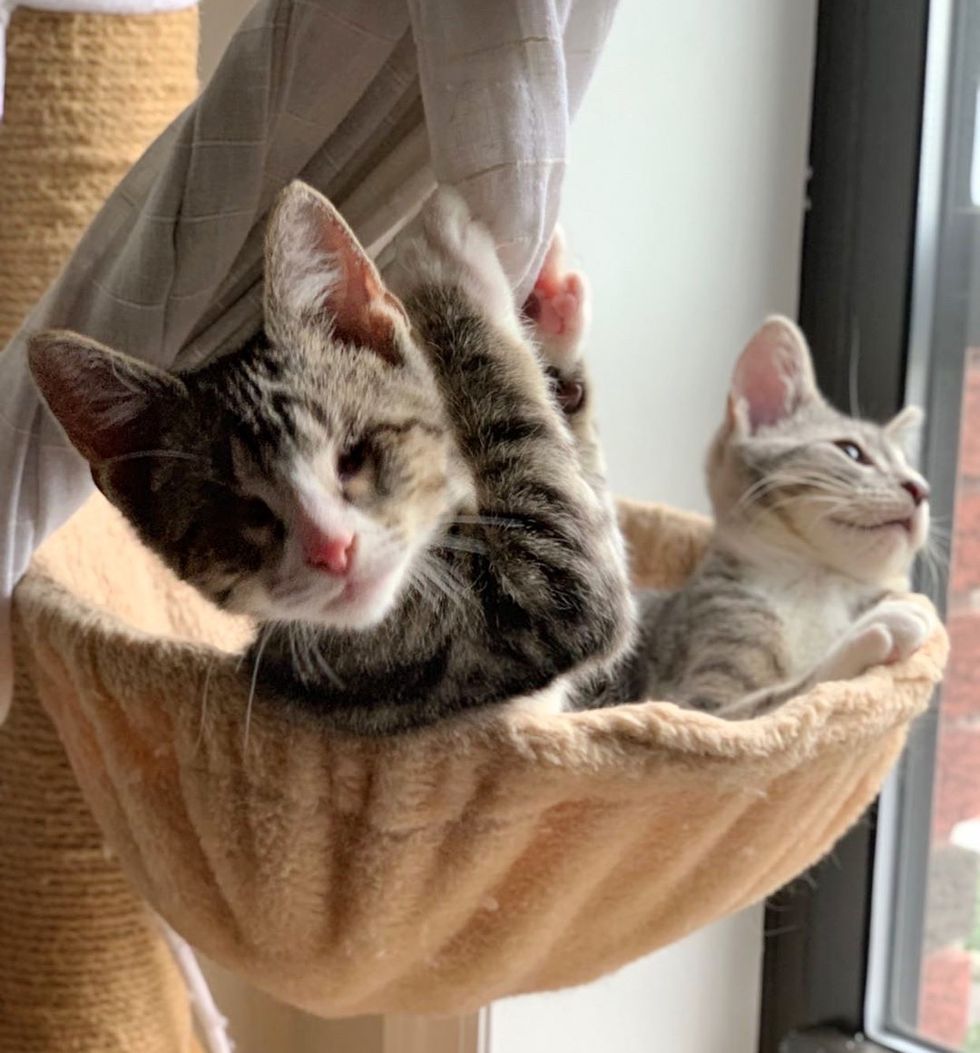 Kyla @eccentric_essences
Harvey and Ellen now have two older fur siblings, Bella and Sergio, to play with, an assortment of toys to choose from and plenty of cuddles to go around.

"Harvey is not afraid of anything and loves to adventure and explore his surroundings. He does not let his blindness hold him back from anything," Tim added. "Ellen loves to climb up everything and cuddle."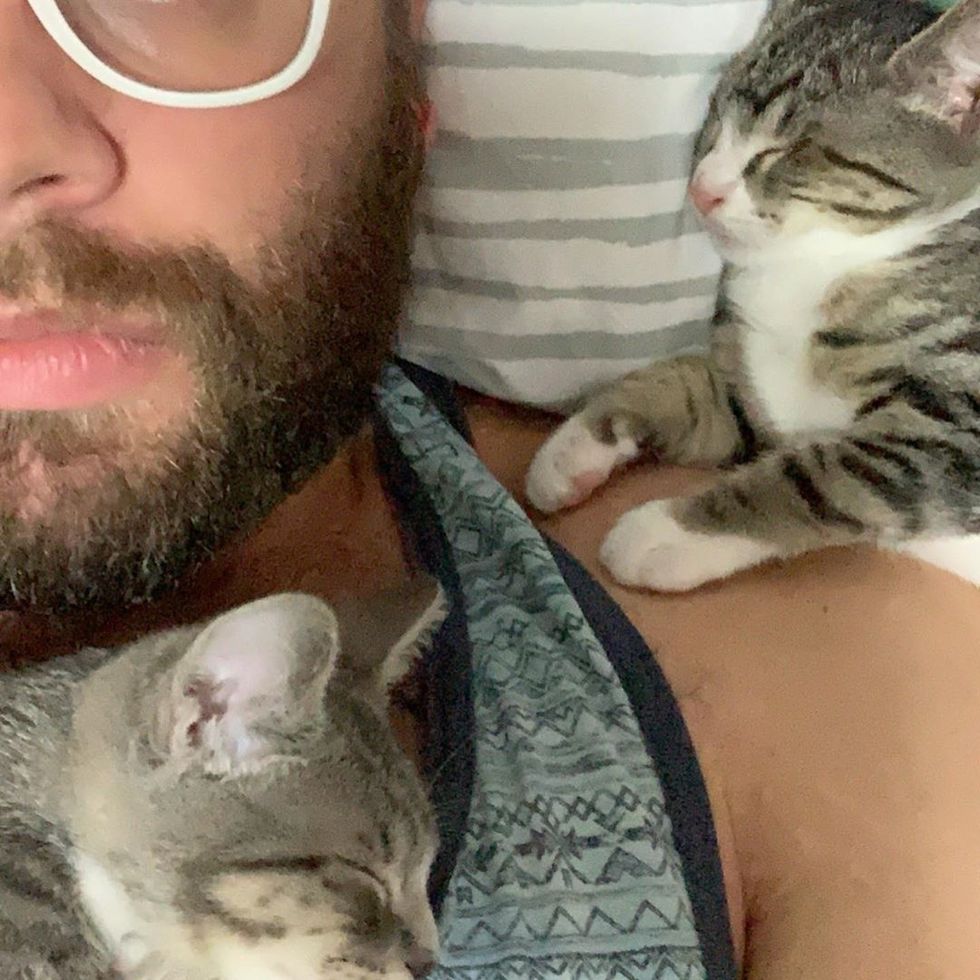 @adventuresofellenandharvey
The two best friends continue their daily snuggles and now share them with their forever humans.

"Watching them grow up and meet milestones brings tears to my eyes. I am happy that they all have found loving homes and that they will only know the good life," Kyla told Love Meow.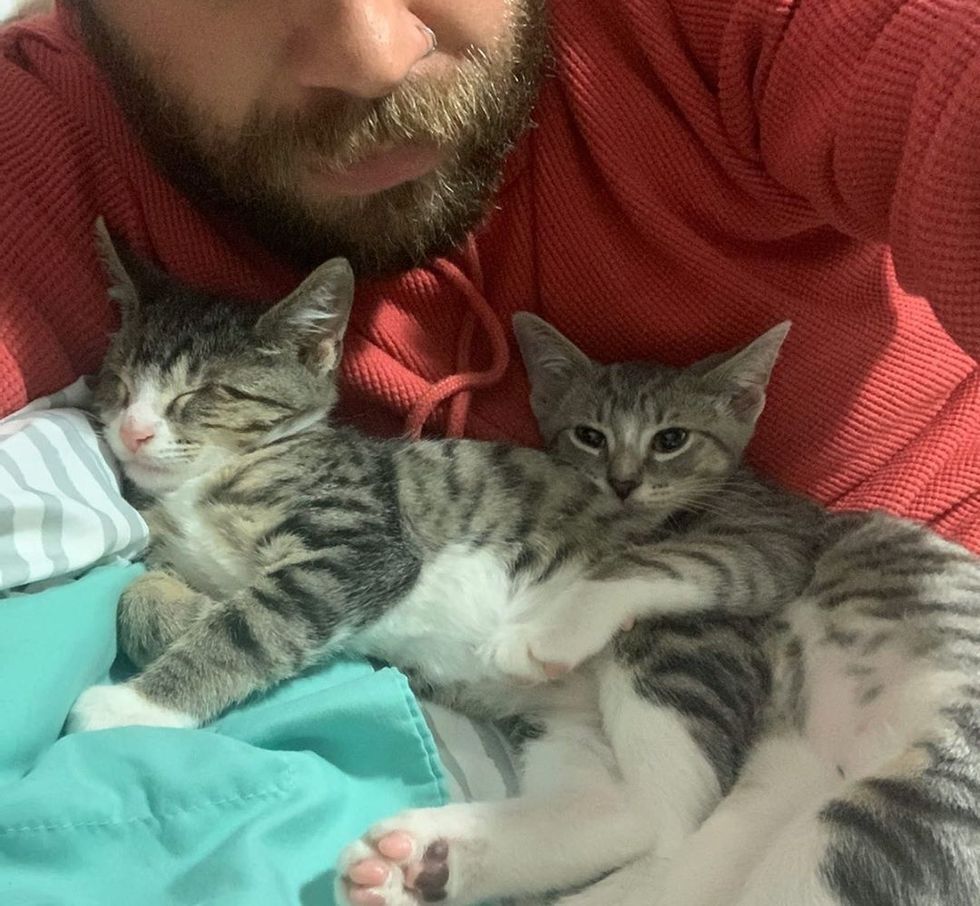 @adventuresofellenandharvey
Not only did they blossom but they found a big family to share their life adventures with.

"They will continue to be loved and spoiled. We have happily accepted their cuddles and daytime naps as everyday activities," Tim said.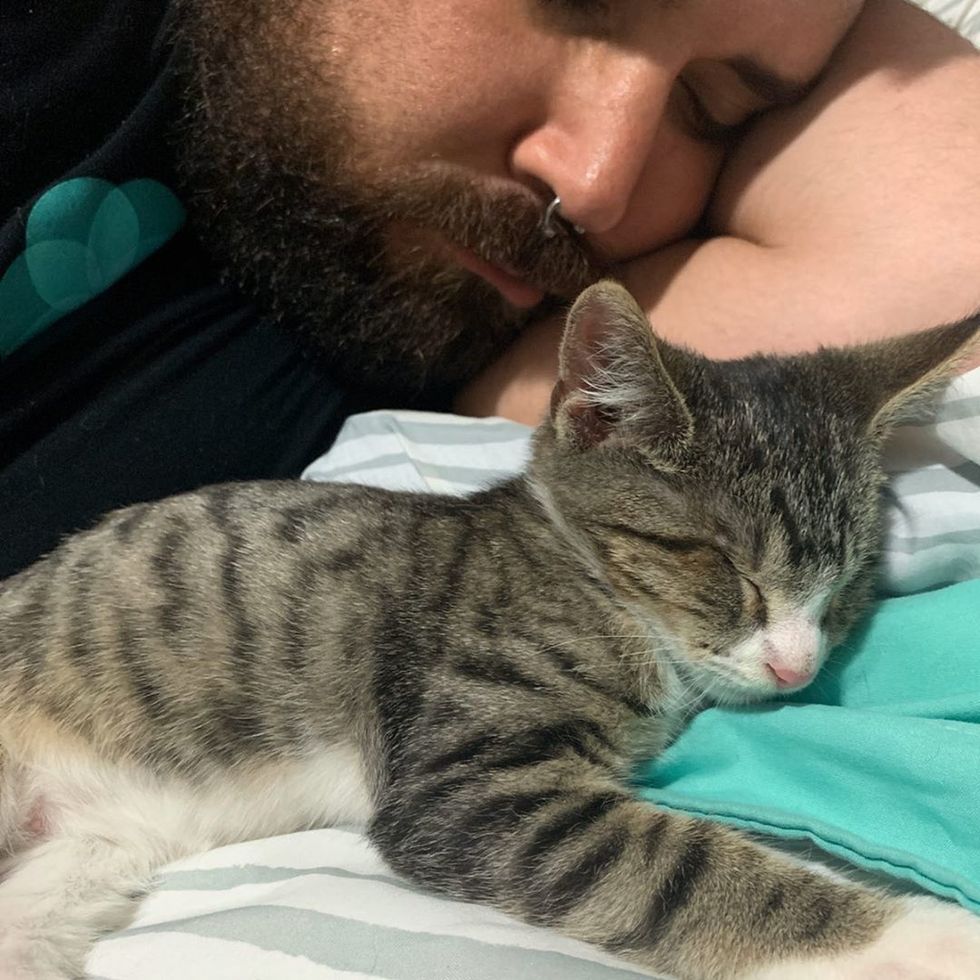 @adventuresofellenandharvey
Share this story with your friends. Follow the two feline brothers and their adventures on Instagram. Follow Little Wanderers NYC on Facebook and Instagram.
Related story: Couple Went to Shelter to Adopt a Cat But Couldn't Leave His Seeing Eye Kitten Behind