In November 2014, a tiny kitten with the sweetest butterfly-shaped nose and a kinked tail was born to a rescue cat mama. He looked a bit different but that made him extra adorable.
Meet Professor Pudgeblossom Marvel!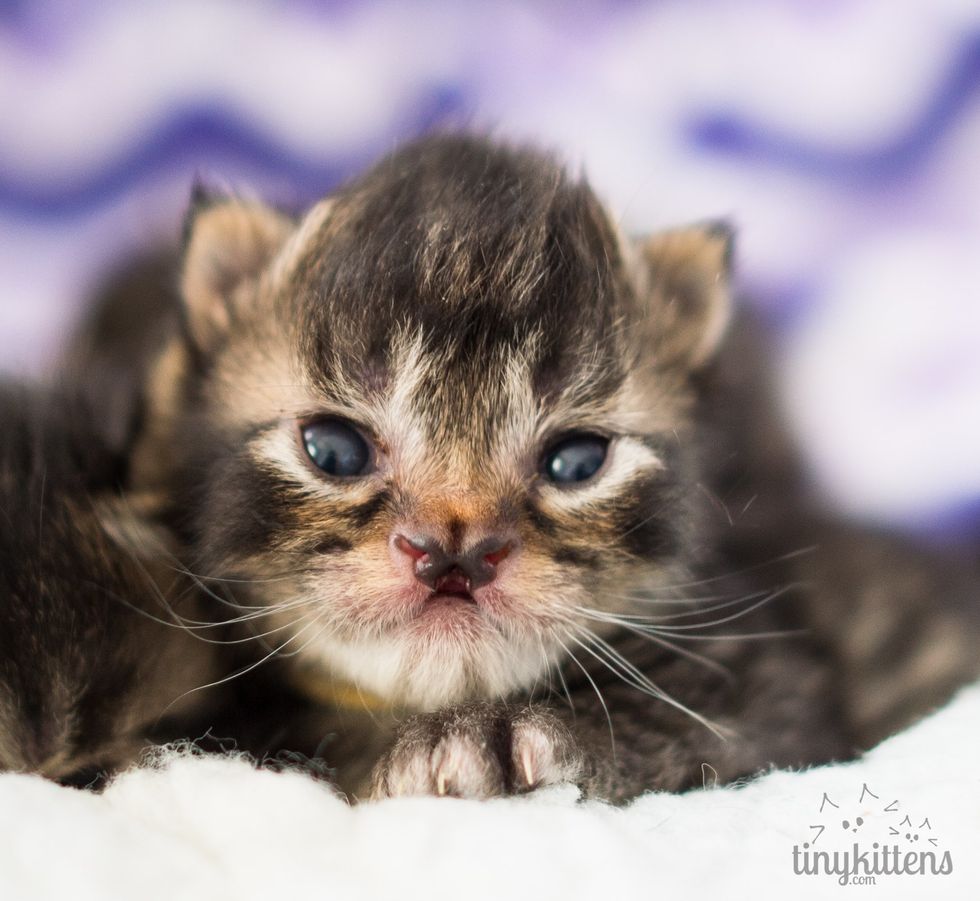 Tinykittens
Marvel was from a littler of six born to a beautiful cat named Dorothy who was rescued by TinyKittens in Langley, British Columbia, Canada. Her previous family abandoned her after she came home pregnant. The kind neighbors took her in and got her help with the rescue.
"She gave birth to six adorable babies on November 17th (2014)," TinyKittens said. One of them is quite special.
Marvel was born with a cleft lip and nose, which made it hard for him to nurse, but he was doted on by his loving caregiver, Shelly, who bottle fed the little guy around-the-clock and gave him all the cuddles he wanted.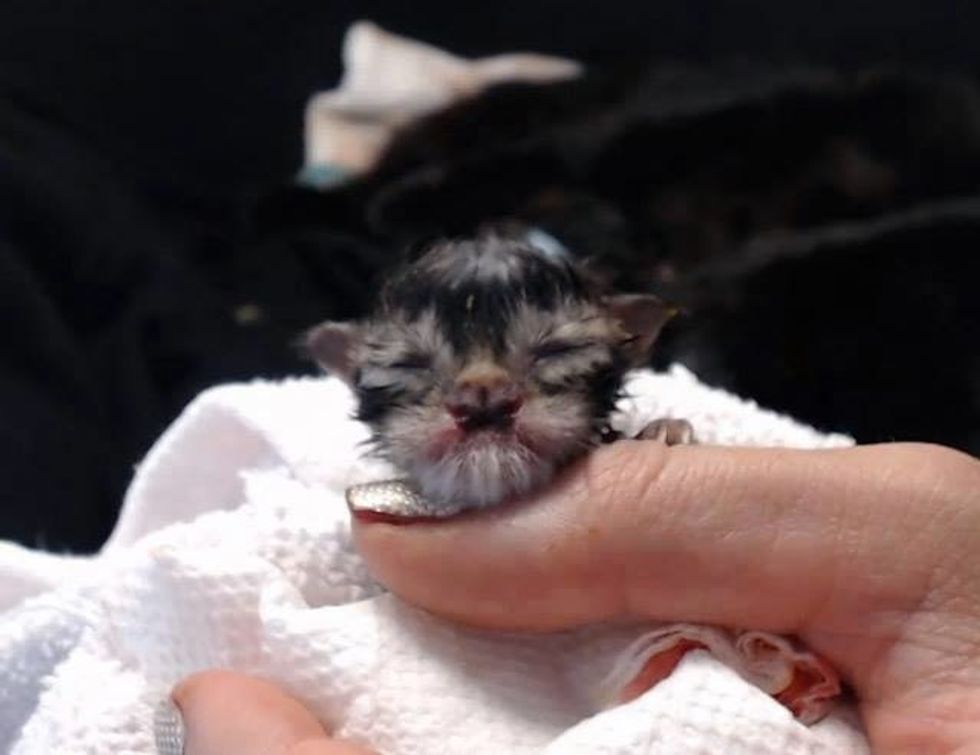 After he was born :)Tinykittens
"He got bottle or tube fed every two to three hours around the clock. We were very lucky that his palate did not seem to be affected."

Every day Marvel grew a little bigger and stronger. He took on the bottle like a champ!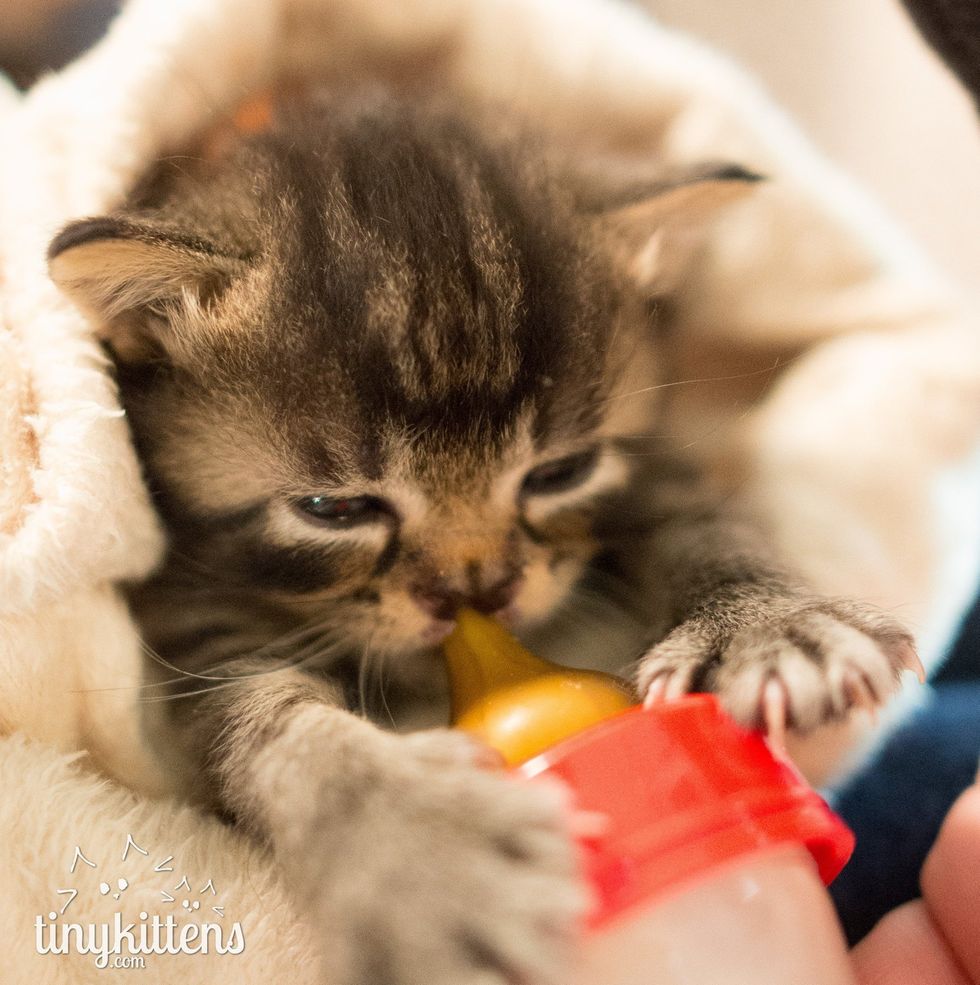 Tinykittens
"Five weeks of round-the-clock bottle feeding later, he was a healthy, happy little pudgeblossom who showed the world that sometimes your differences are what make you absolutely purrfect," TinyKittens said.

Marvel became a professional lap kitty.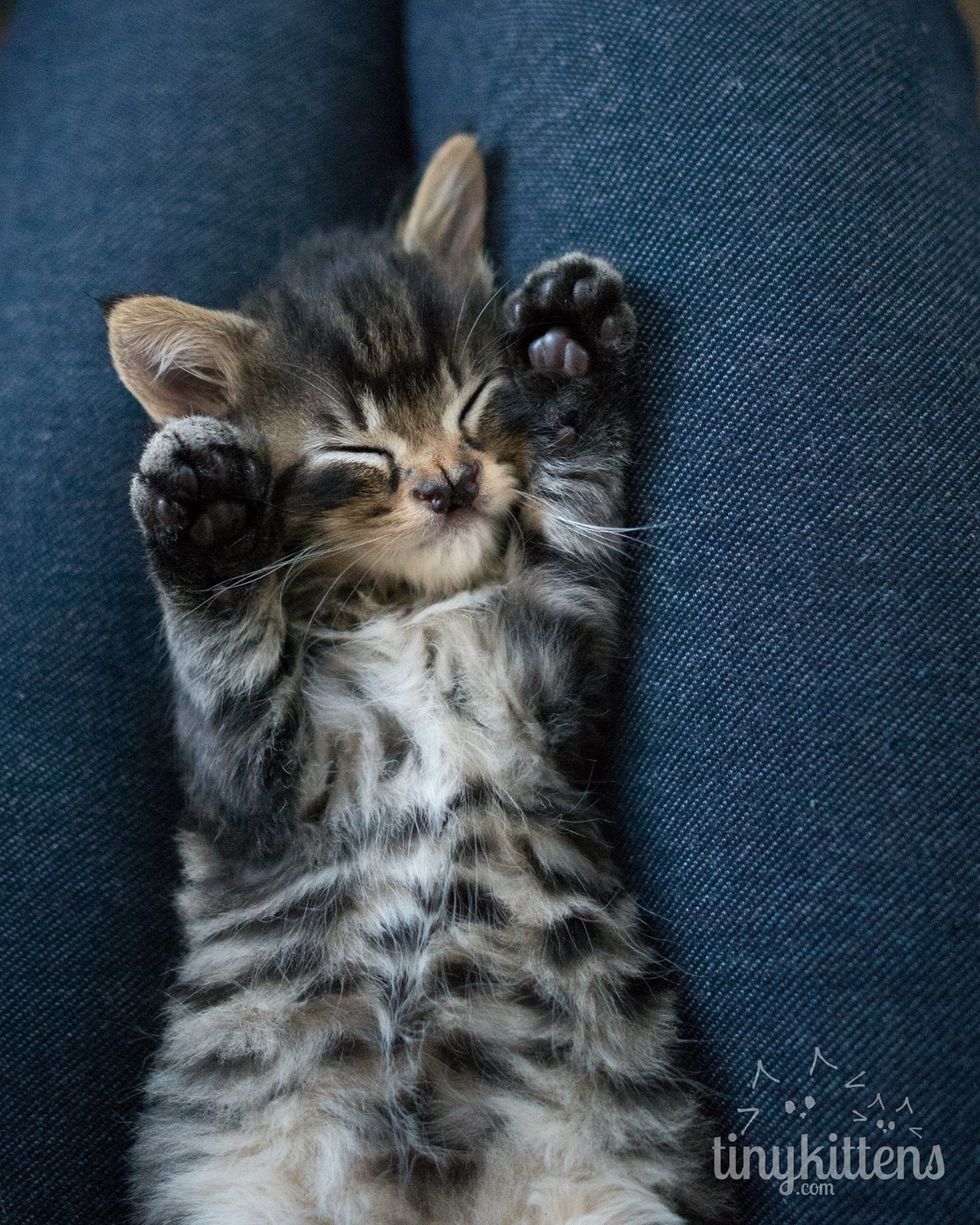 Tinykittens
The little guy was doing very well. He didn't need anything except a little extra help eating.
Nothing could stop him from loving life.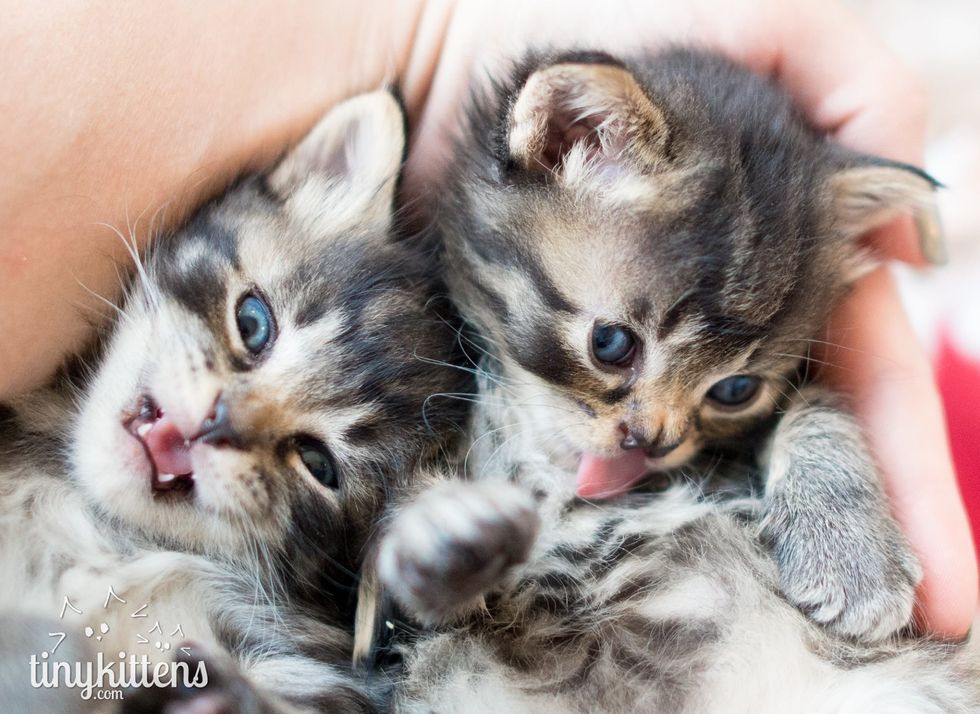 Two little mischief makers - Henry and Marvel.Tinykittens
Paws up!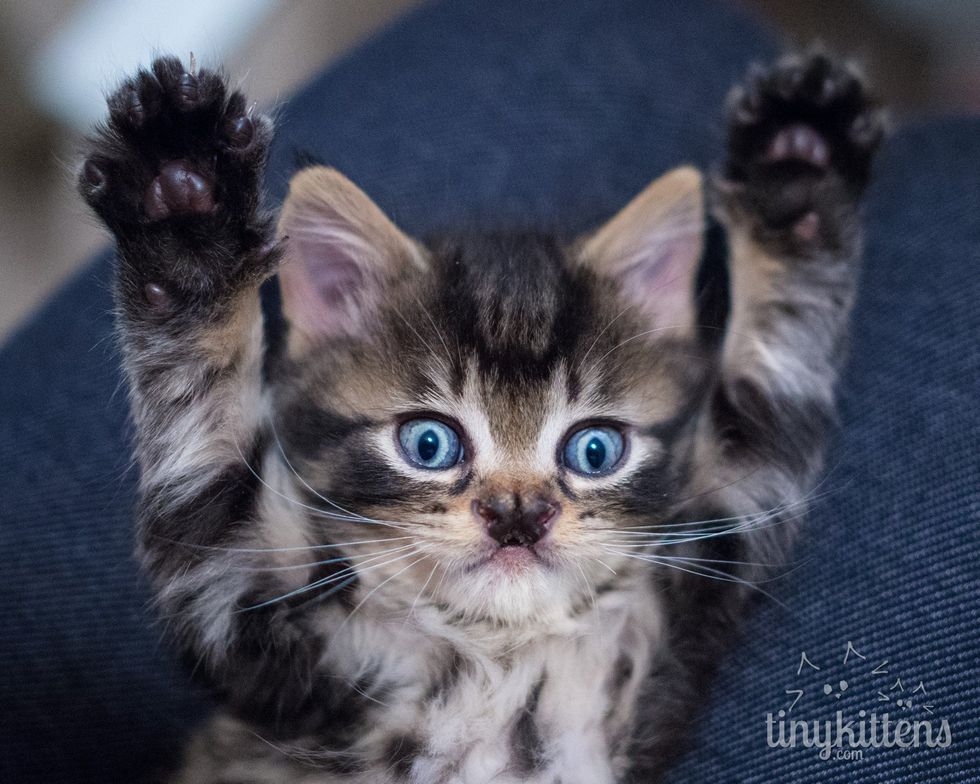 Tinykittens
The sweet little boy can steal anyone's heart with his adorable face!
Who could possibly say no?!
Tinykittens
He had large paws as a kitten and his coat got fluffier as he grew.
They knew that the sweet little guy would blossom into a majestic cat someday.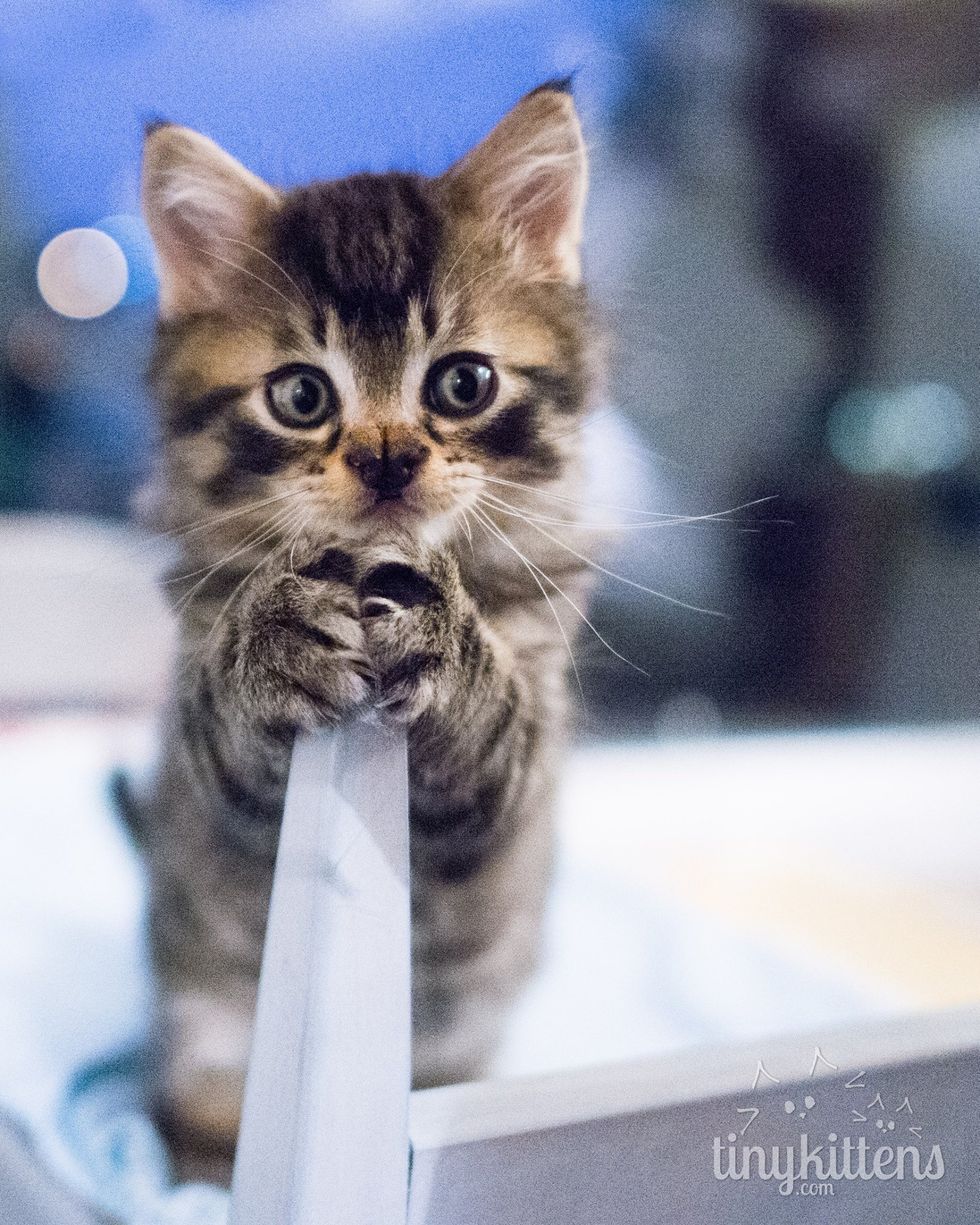 Tinykittens
In February 2015, Marvel was adopted but he wasn't alone.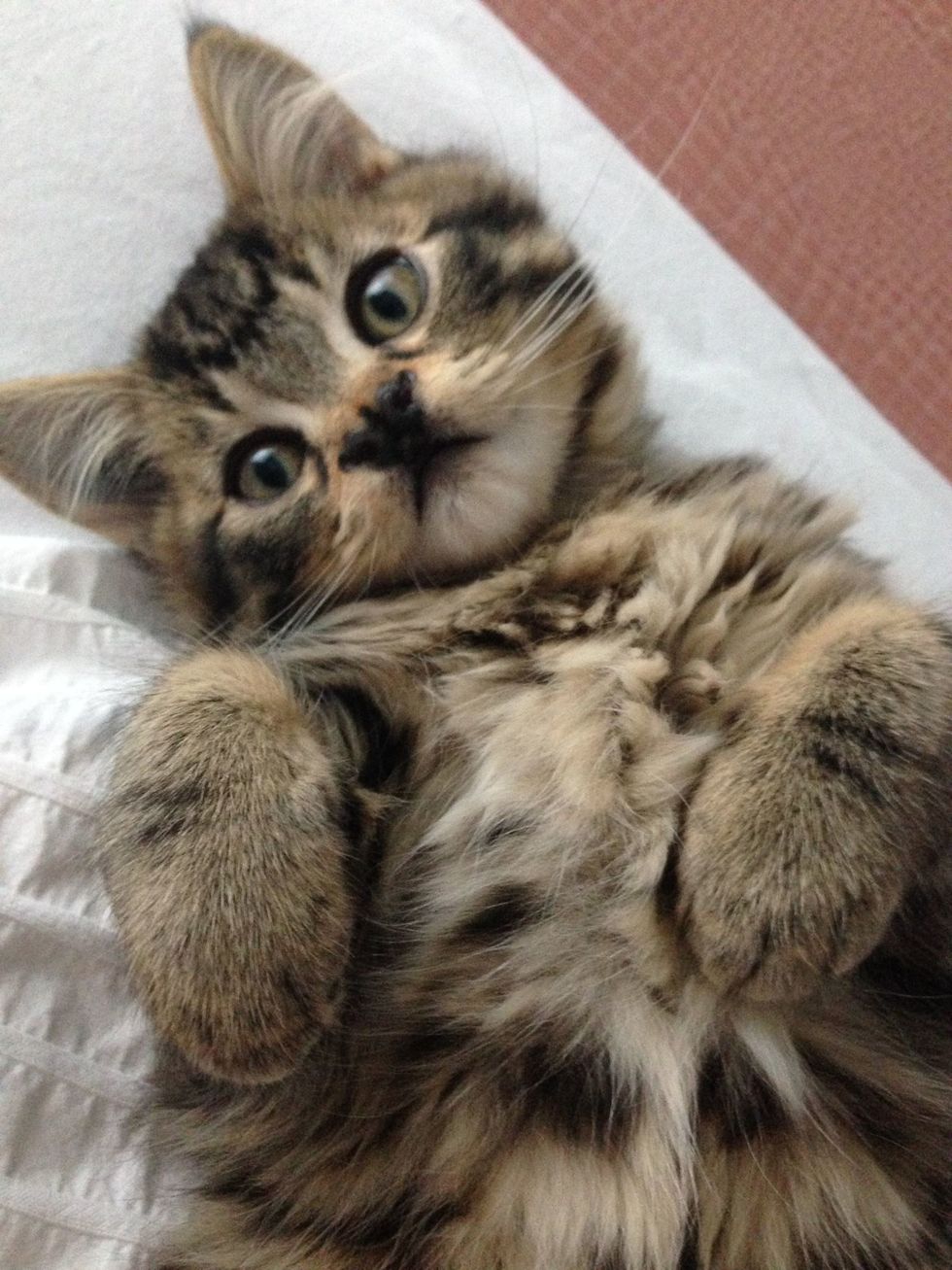 Marvel & Toto's Furrry Tale
His brother Toto came with him to his forever loving home.

The two are a bonded pair.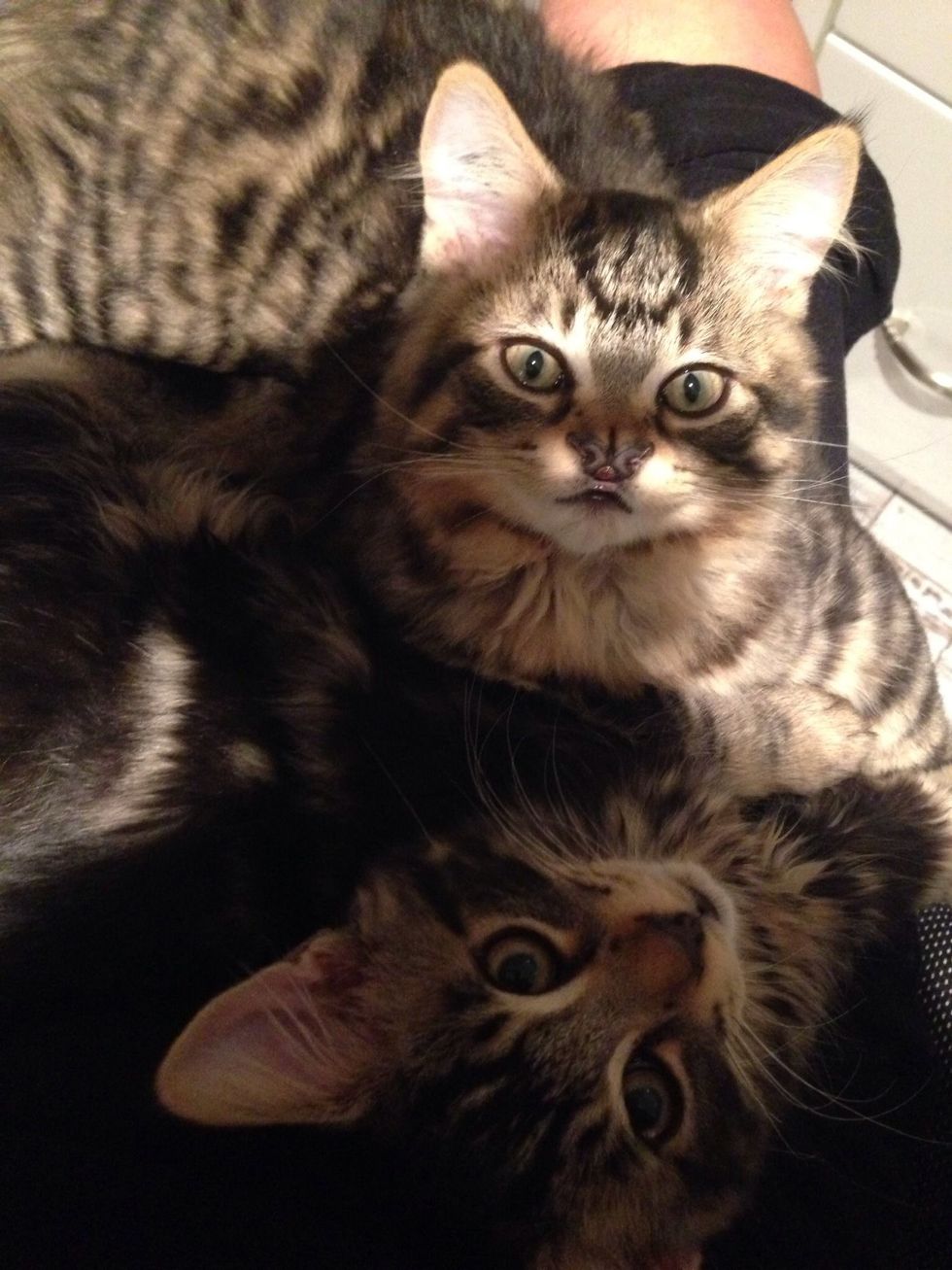 Marvel & Toto's Furrry Tale
It didn't take long for Marvel to figure out that he was destined to be a supurrvsor to his humans.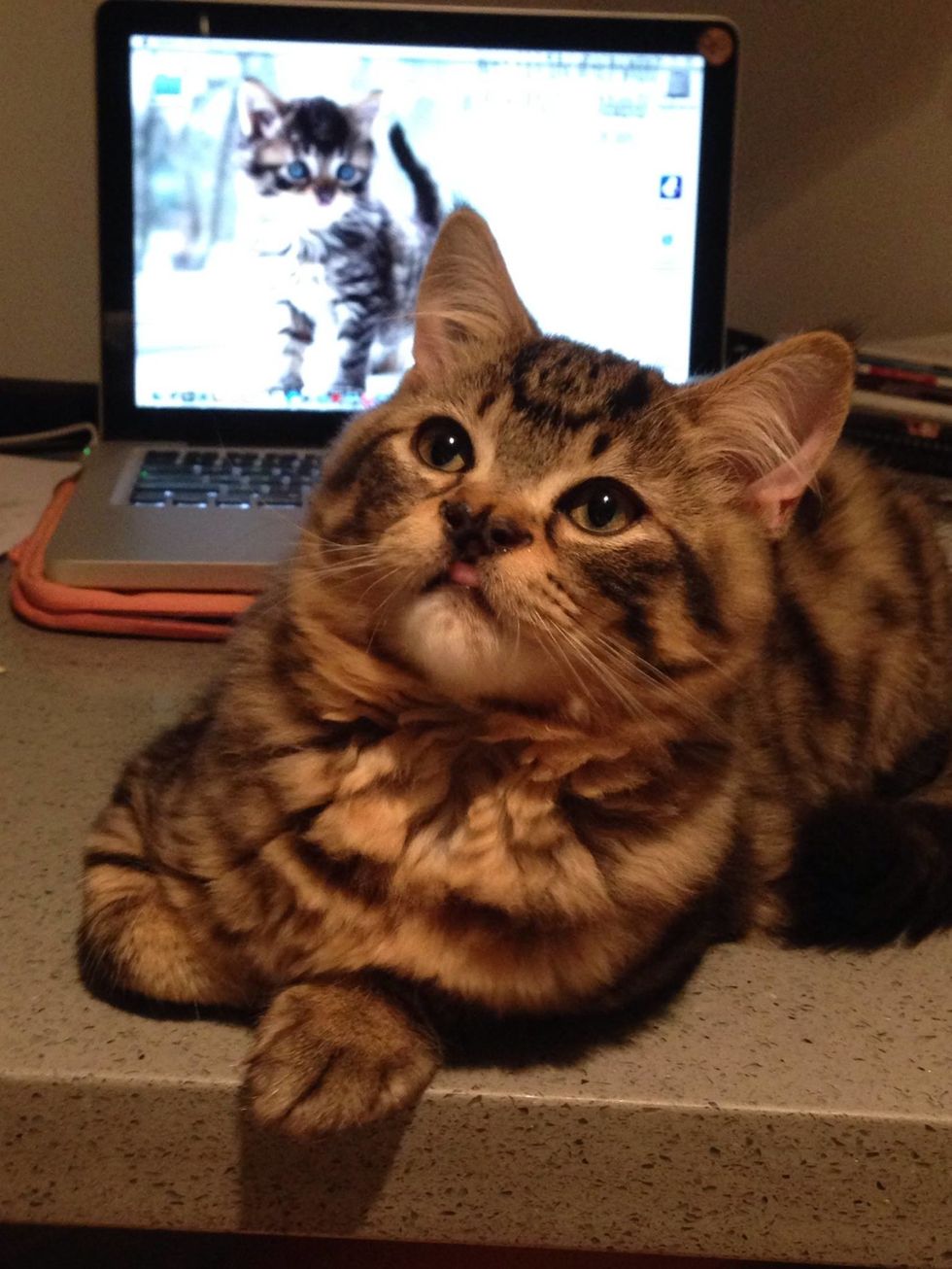 Marvel & Toto's Furrry Tale
As he grew bigger, he got fluffier!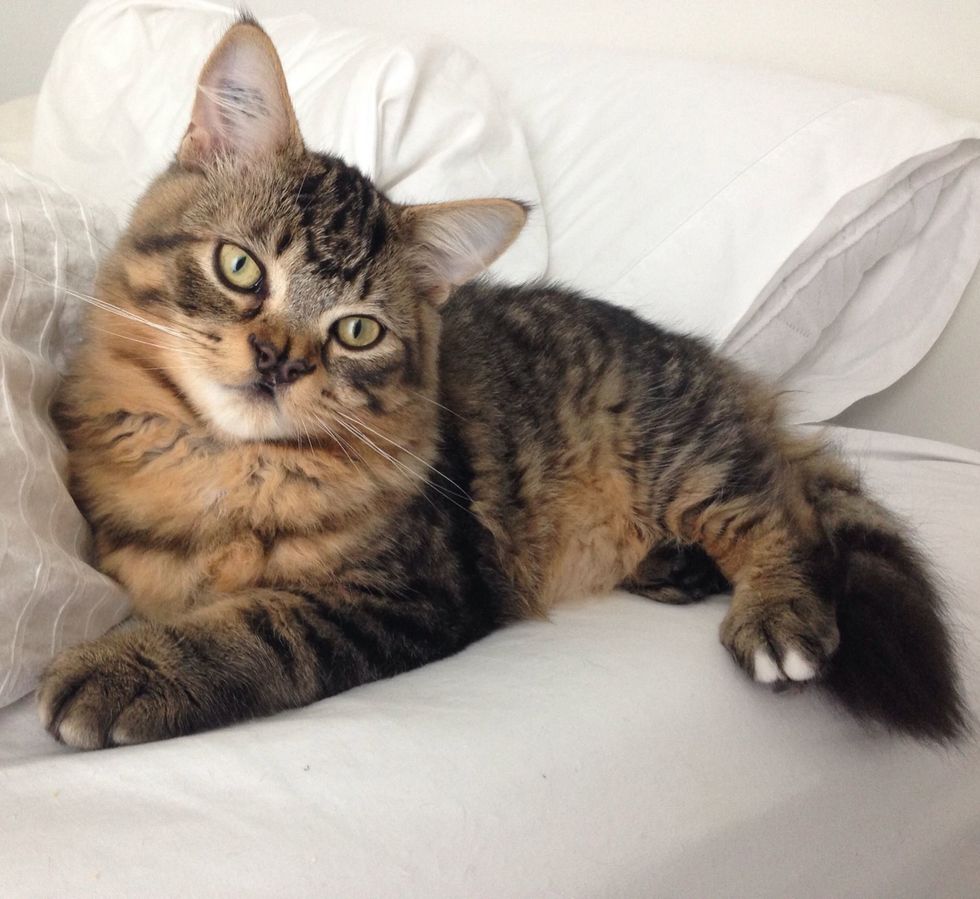 Marvel & Toto's Furrry Tale
The two best friends are all grown up now!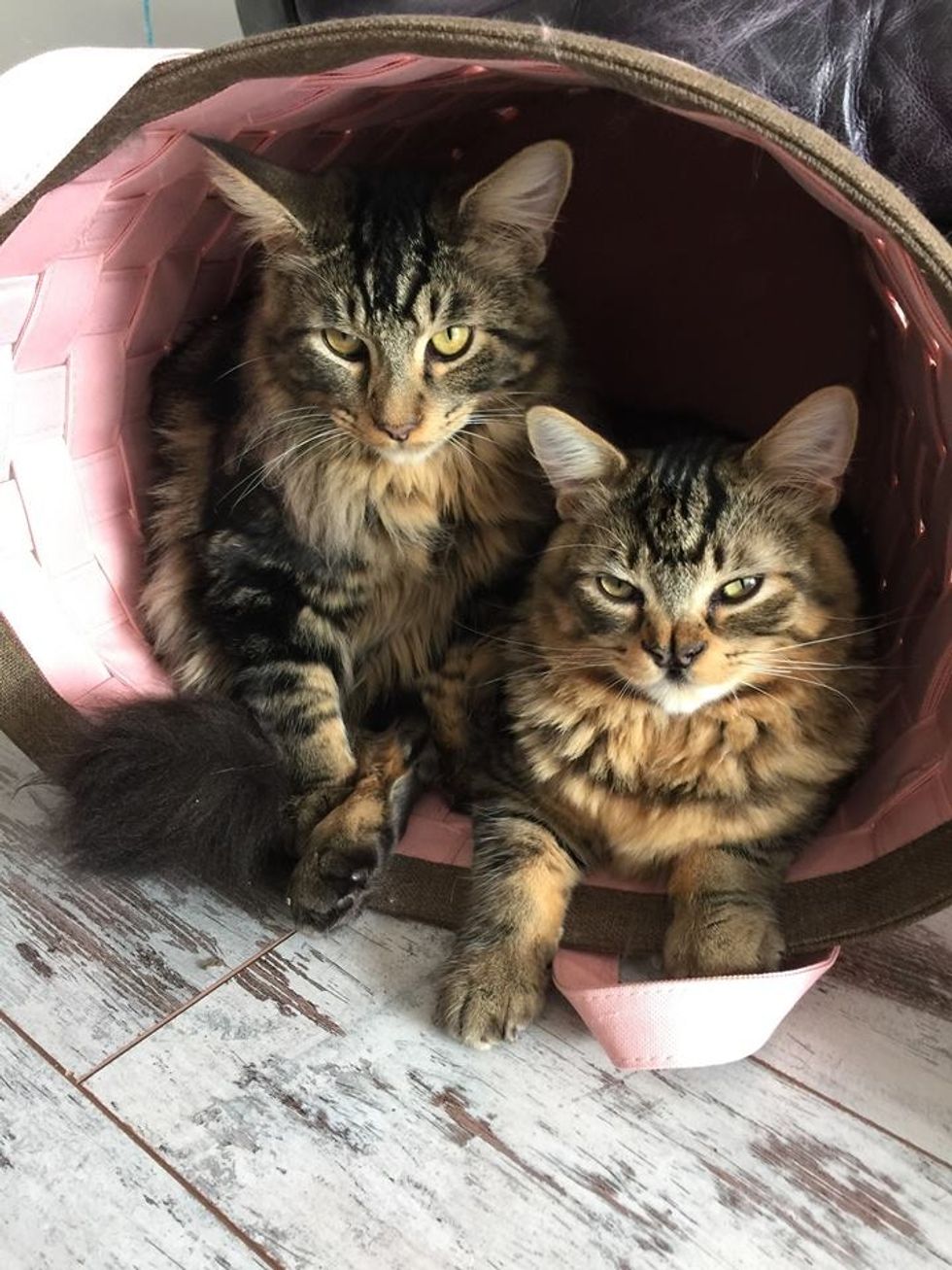 Marvel & Toto's Furrry Tale
Three years after their adoption, the adorable little guy has flourished into a majestic lion cat!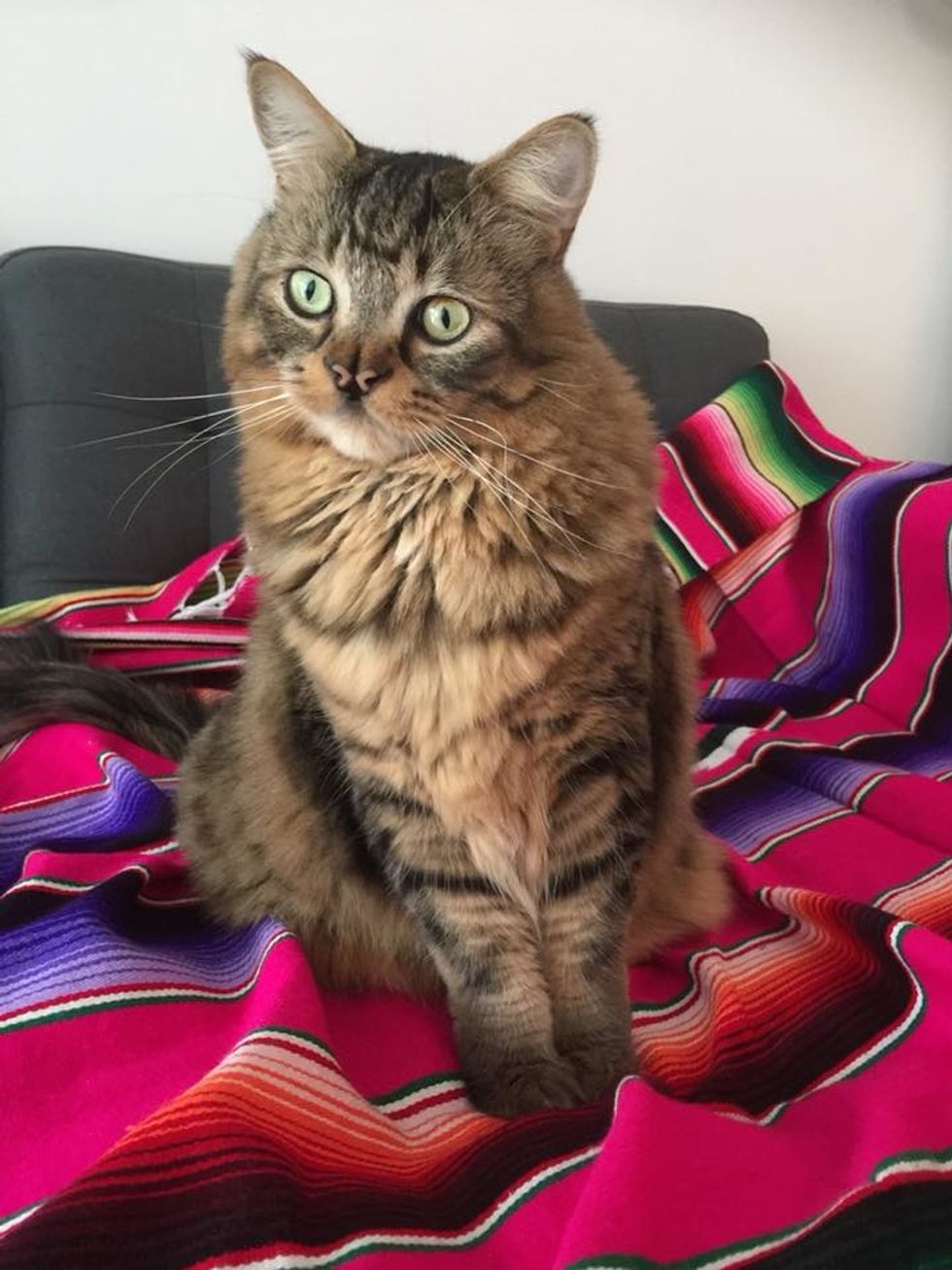 Marvel & Toto's Furrry Tale
Share this story with your friends. Follow Marvel and Toto on Facebook. If you would like to support their rescue efforts, click here to see how you can help. Follow TinyKittens on Facebook and Instagram.
Related story: Kitten Born with Cleft Lip Saved At a Few Days Old and Grew to Be a Gorgeous Lady Cat