A neighbor found two little kittens behind a bush in his garden a few weeks ago. After hours upon hours of waiting, the mother cat never returned.
He scooped them up and went to the person he knew that would be able to help.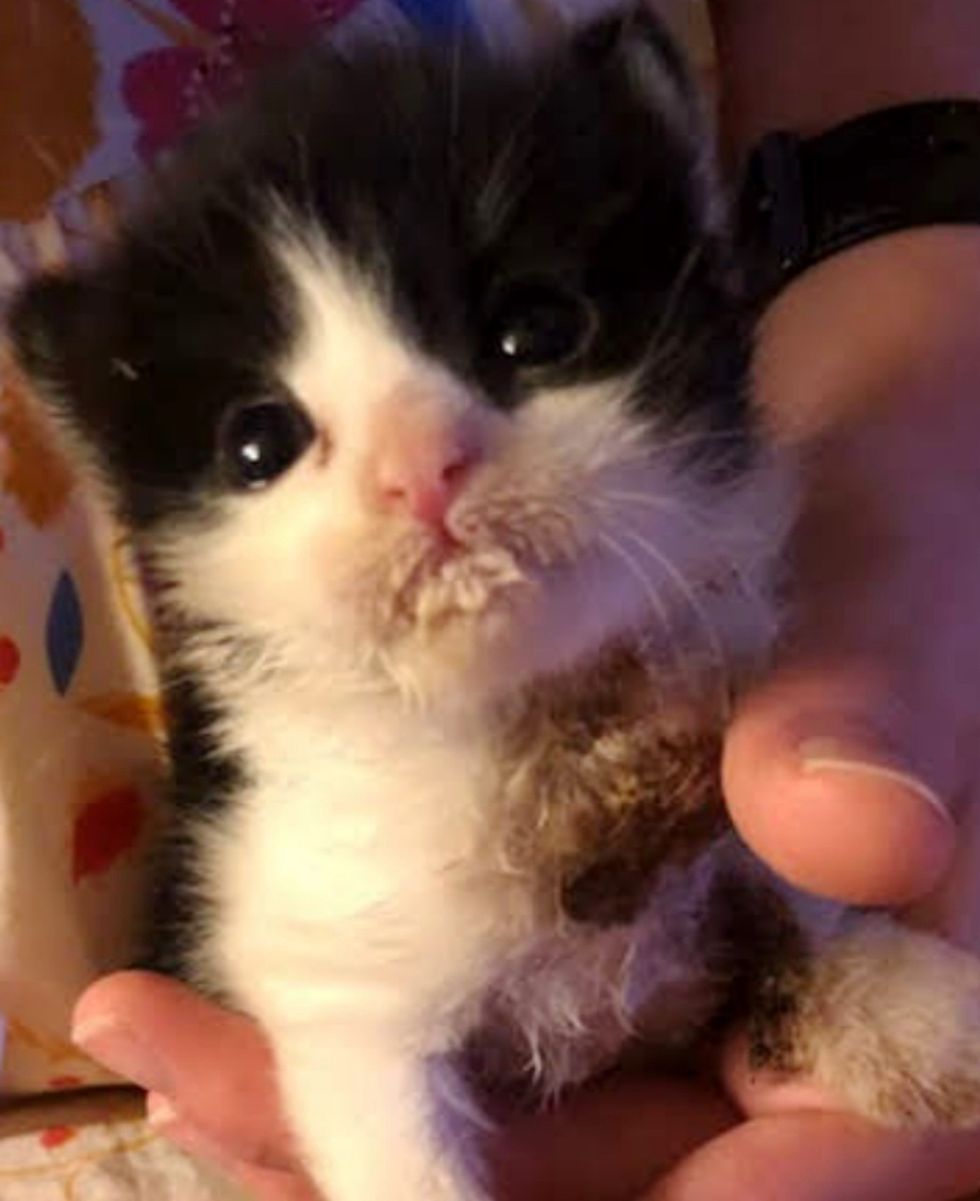 Sweet MiloJalen
Jalen from Oklahoma met the feline brothers when their neighbor brought them over, asking for help. "He knew I'd be the person to go to. I live in a semi-rural area, so I knew if I didn't take them, a coyote would," Jalen told Love Meow.
They set up a warm bed for the kittens and started bottle feeding them every few hours. The plan was to foster the kittens until they were big enough for adoption, but soon after they arrived, one of the kittens had a plan of his own.
They named the 3-week-old tuxedo boys Milo and Sammy.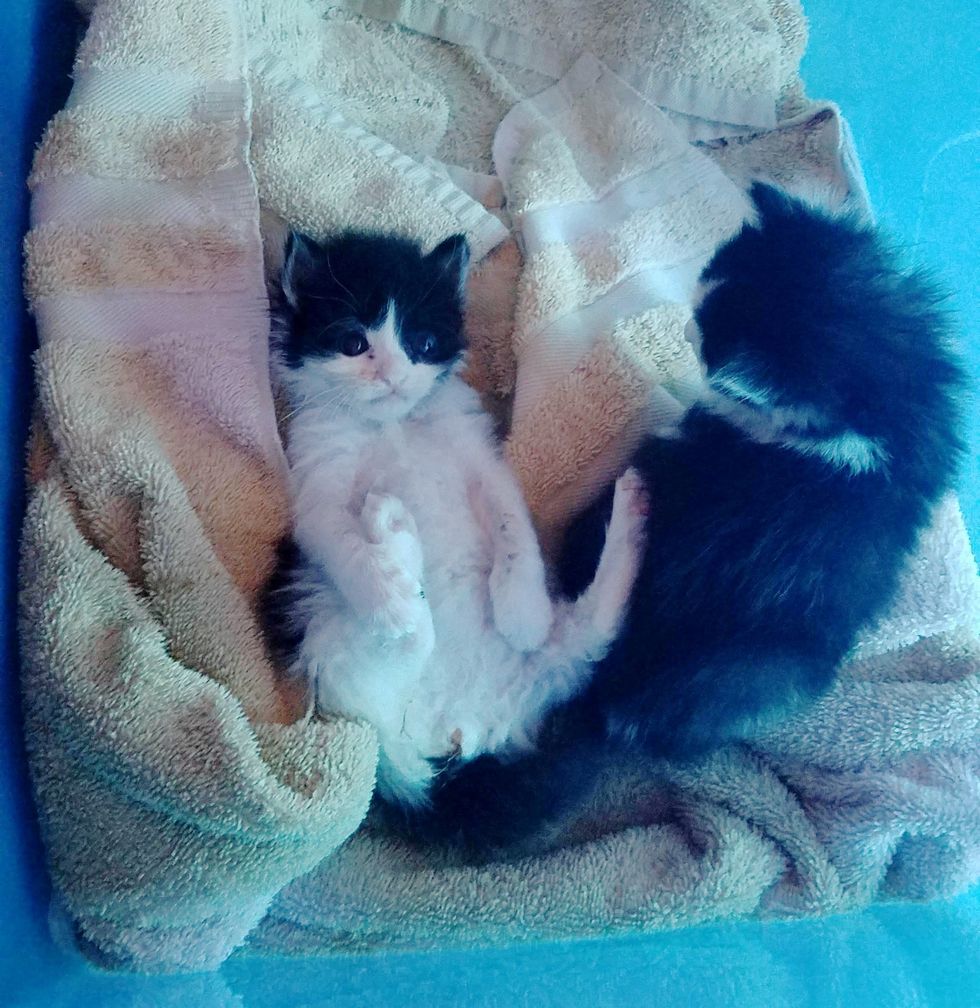 Milo and SammyJalen
"Milo was really social from the beginning. He loved to wrestle and constantly tried to snuggle with my adult cats and dogs," Jalen told Love Meow.
"Sammy wanted to be as close as possible to me from the very beginning. When I'd sit with both of the kittens, he would be on my shoulders, chest or neck."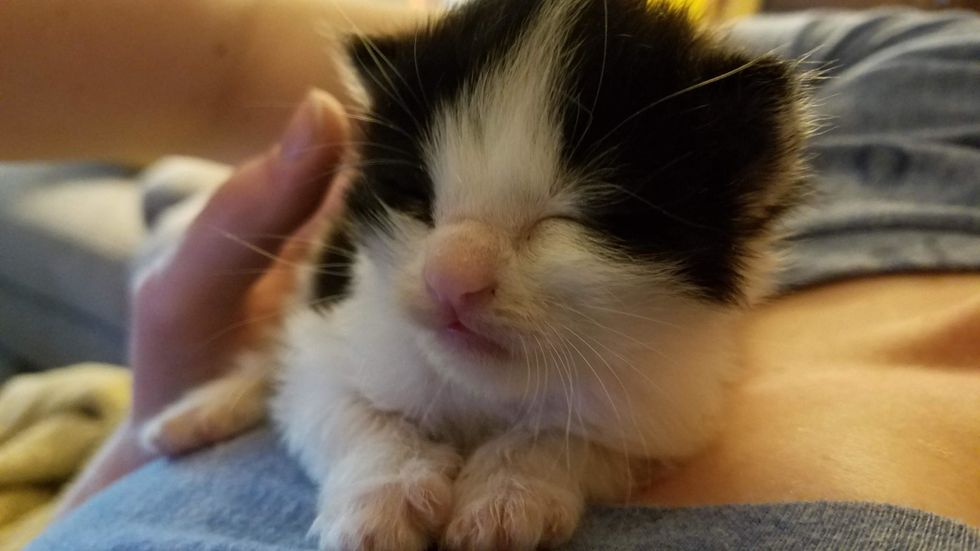 Sammy snuggles up to Jalen and falls asleepJalen
The little needy kitty refused to be anywhere but to cuddle with his foster family. Slowly, he wormed his way into their hearts.

"When he was napping across my chest, anytime I'd move, he'd chirp at me and move closer. He kept snuggling against my face and in my neck."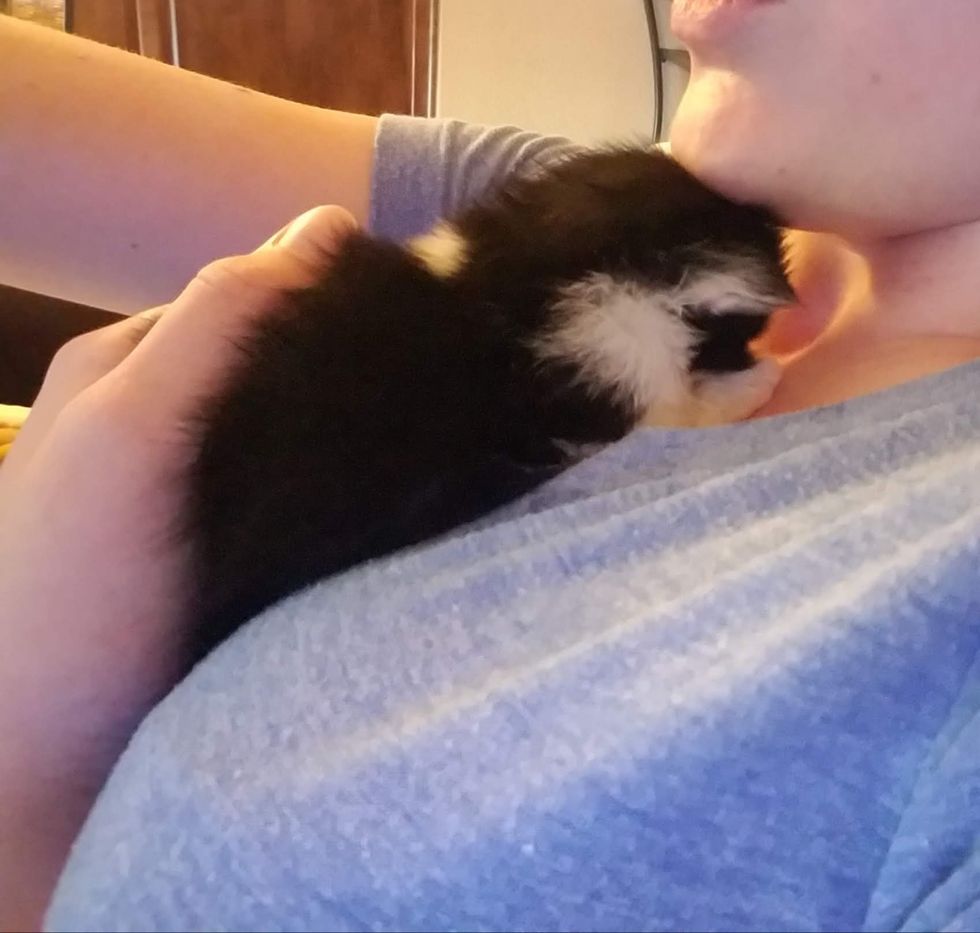 Sammy nappingJalen
Sammy would follow Jalen everywhere around the house like a tiny duckling.
He would only nap with his humans by his side and wrap his arms around them so they wouldn't leave.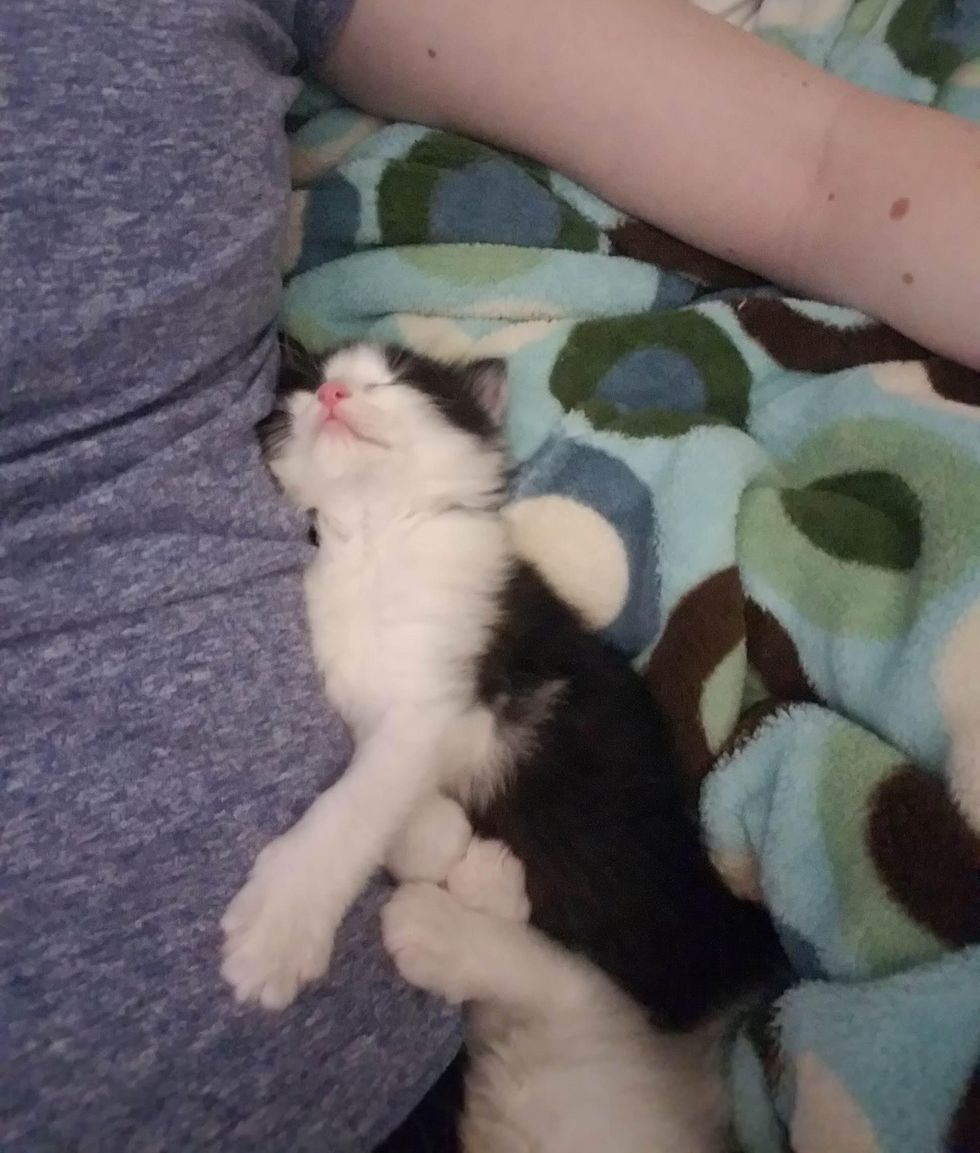 Sammy cuddlingJalen
"He's my second shoulder cat out of the seven cats I've had throughout my life, and I love it," Jalen said. "He presses his entire side against my face, and it gets pretty hard to breathe."
As the kittens were getting closer to being ready for their forever homes, Jalen realized that Sammy had already chosen his.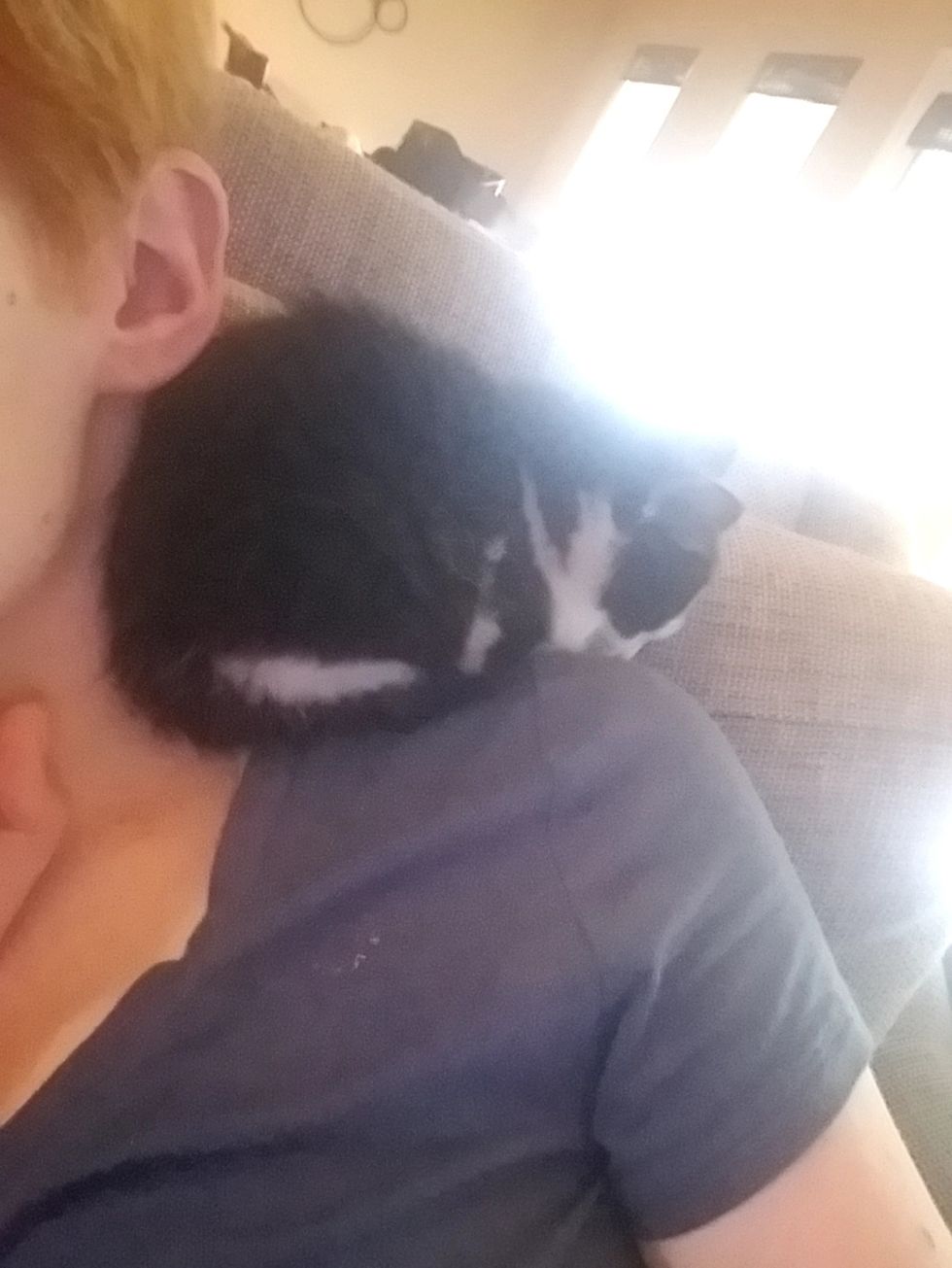 Sammy the shoulder kittyJalen
Sammy has never left their side.
From day one, he had made up his mind to cling to his humans for life.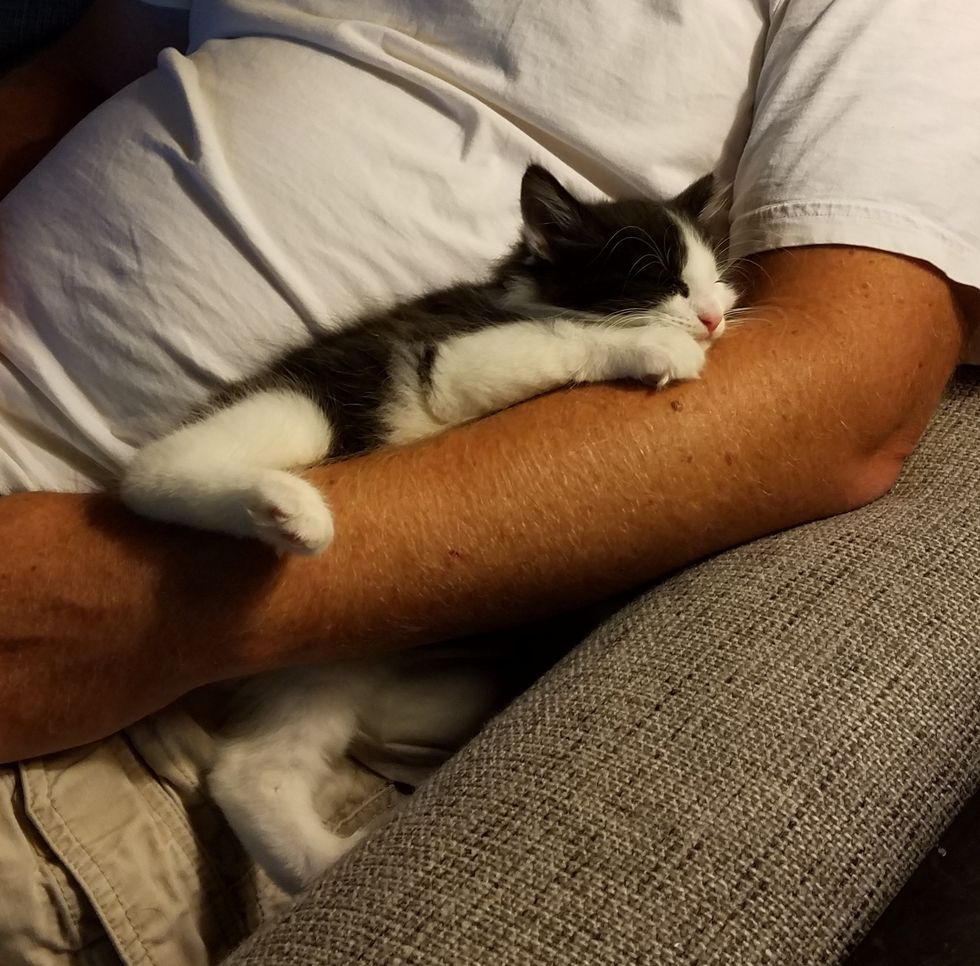 Jalen
Both Sammy and Milo have found their forever loving homes.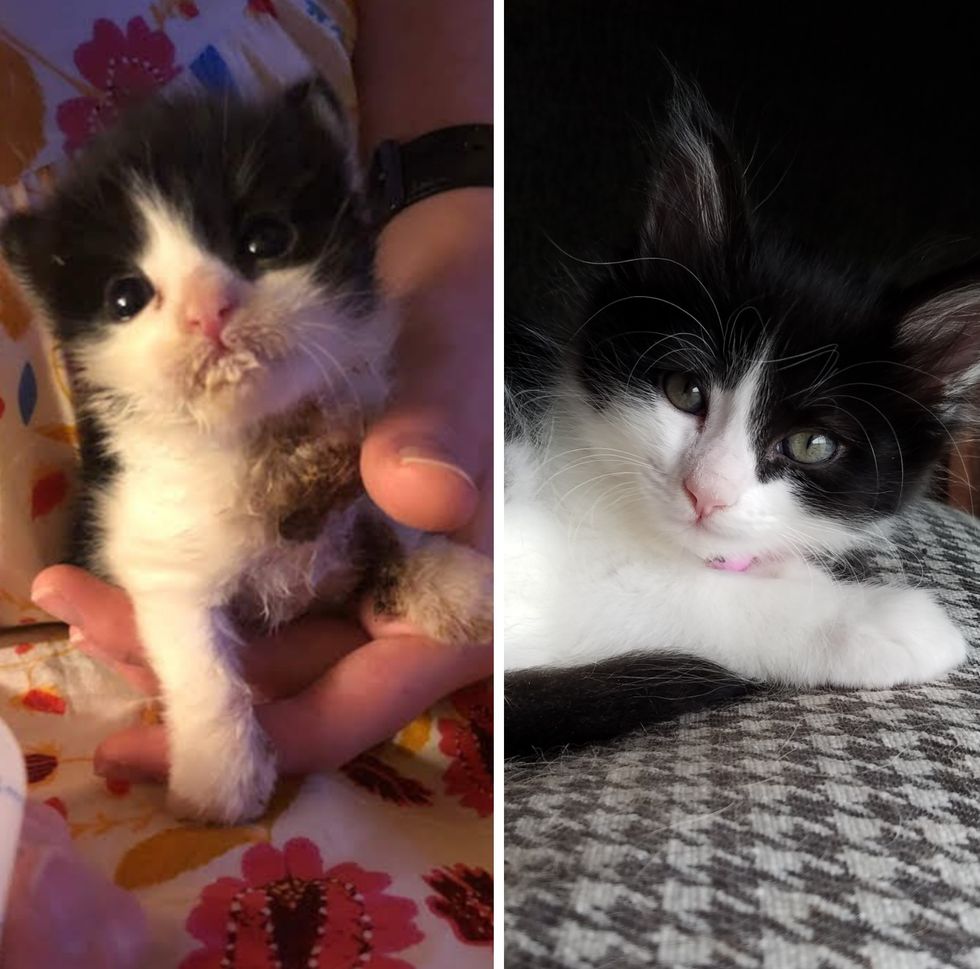 Milo, then and now
Sammy the shoulder kitty still holds onto his humans every time they sit together to make sure they know that he's always with them.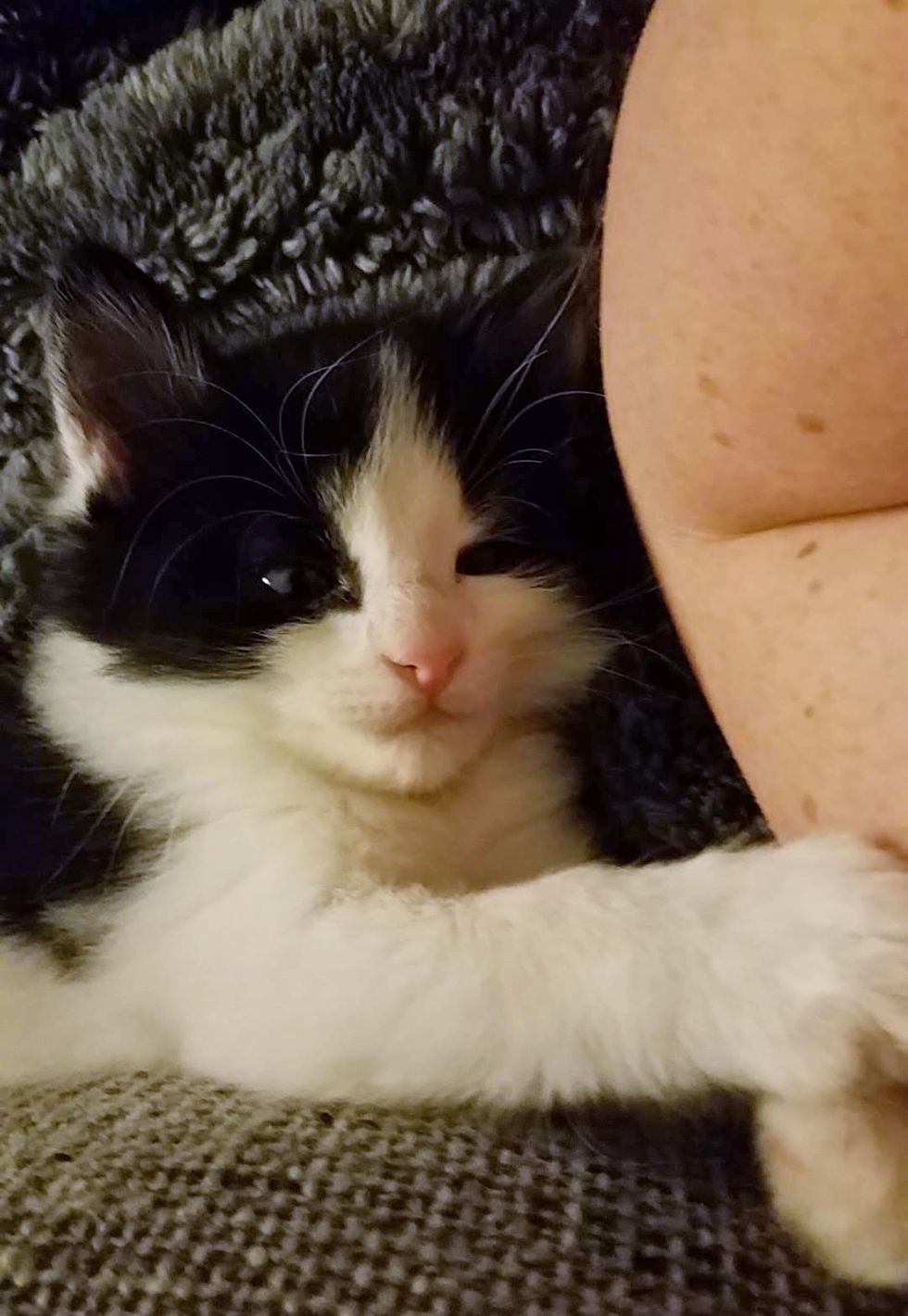 Sammy holding mom's arm Jalen
Share this story with your friends.
Related story: Kitten Comforts Her Shy Brother After They Were Saved From Freezing Weather Out On the Streets