Ziggy and Bowie, two bonded kittens were found with their feral mom in West Virginia. They had severe eye infections and couldn't see very well.
But the lack of eyesight didn't slow them down a bit.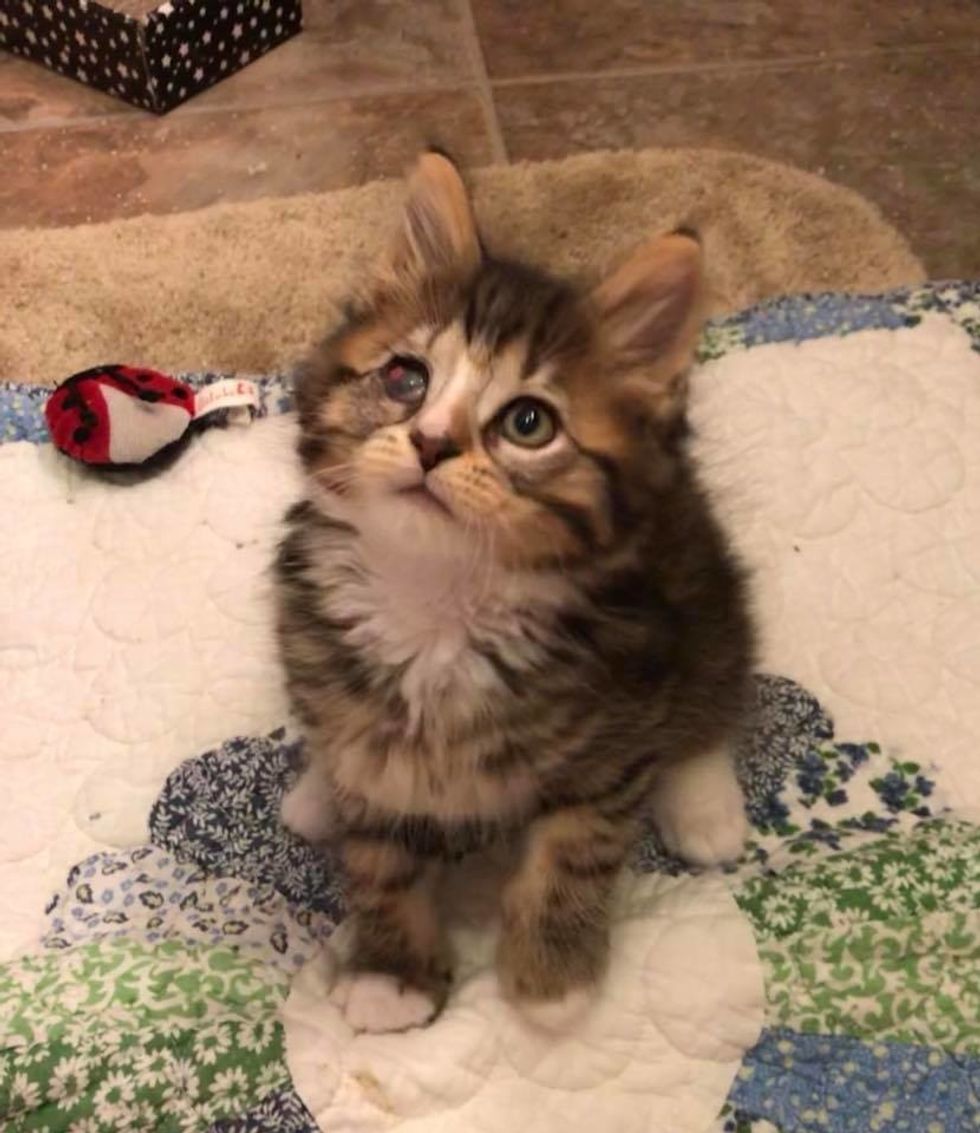 Itty Bitty Kitty Committee
They came to Itty Bitty Kitty Committee in Charleston, West Virginia, a little over a month ago. They were in desperate need of medical attention.

"A concerned citizen reached out to us when they found a semi feral momma with her three kittens. Their eyes were infected, and in Bowie's case, one had ruptured," Debbie Knight, foster mom, told Love Meow. "Ziggy and Bowie were caught together and taken to the Vet."
Ziggy had one good eye and one that was being treated. Little Bowie, on the other hand, would need to have the ruptured eye removed when he was big enough for surgery.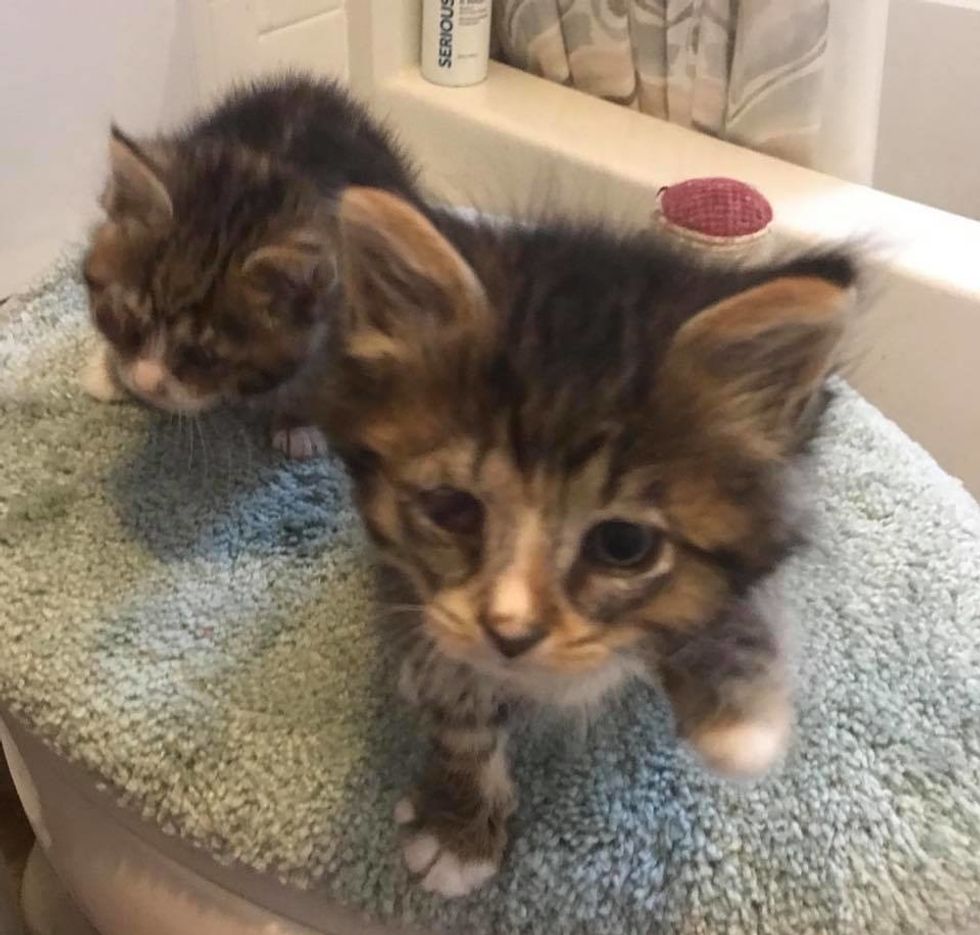 Itty Bitty Kitty Committee
As soon as they arrived at their foster home, the kittens perked up. From day one, Ziggy never left his brother's side. Despite having limited eyesight, they showed their foster mom that they could do anything just like other kittens.
They ran, jumped and played. The two fearless tabbies had quite the cattitude.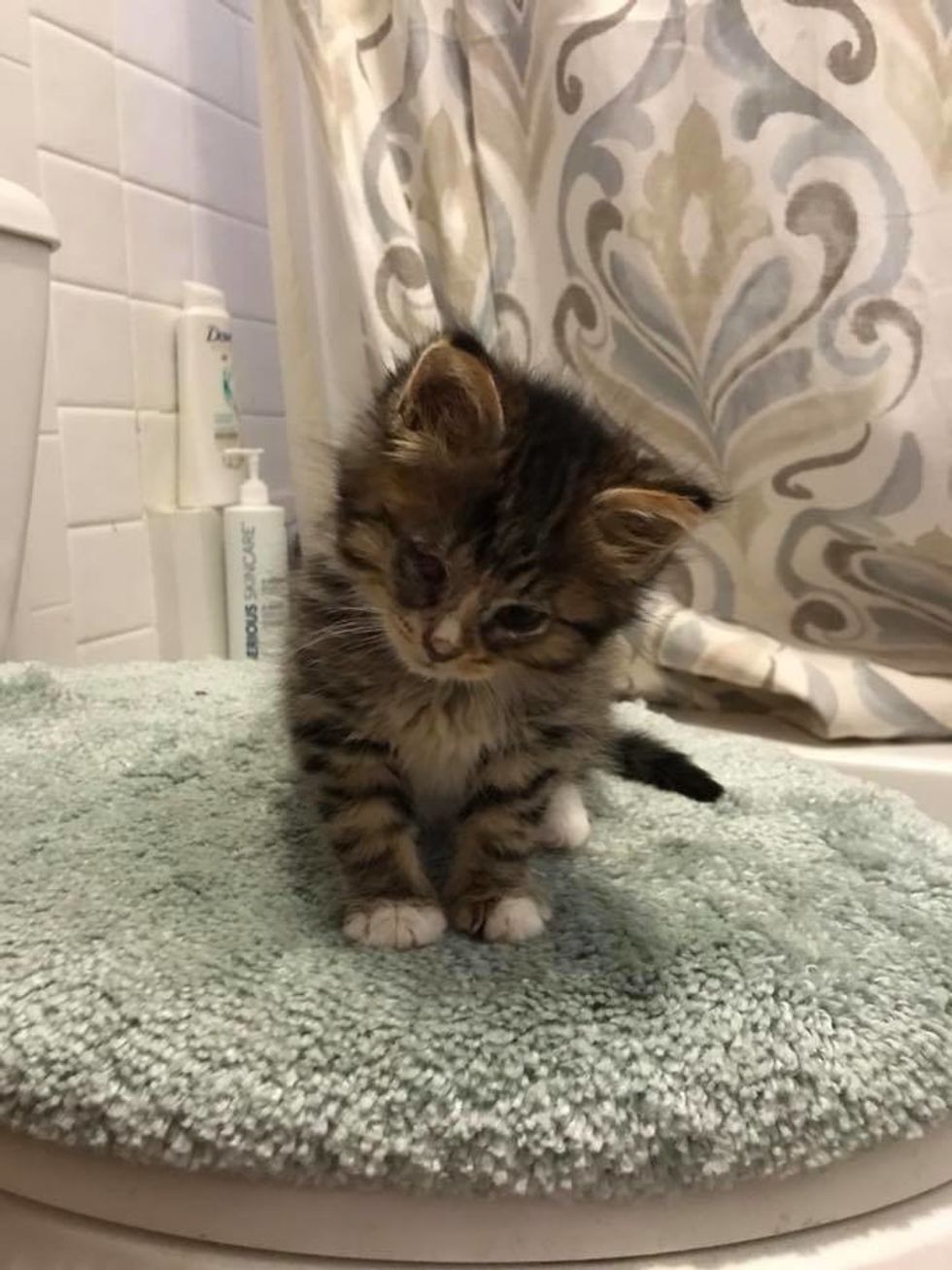 Itty Bitty Kitty Committee
Bowie had no trouble finding what he wanted from the beginning. He was able to climb the scratch post and find his way to his brother.

Debbie often found him lying on top of Ziggy or cuddling up to him for comfort.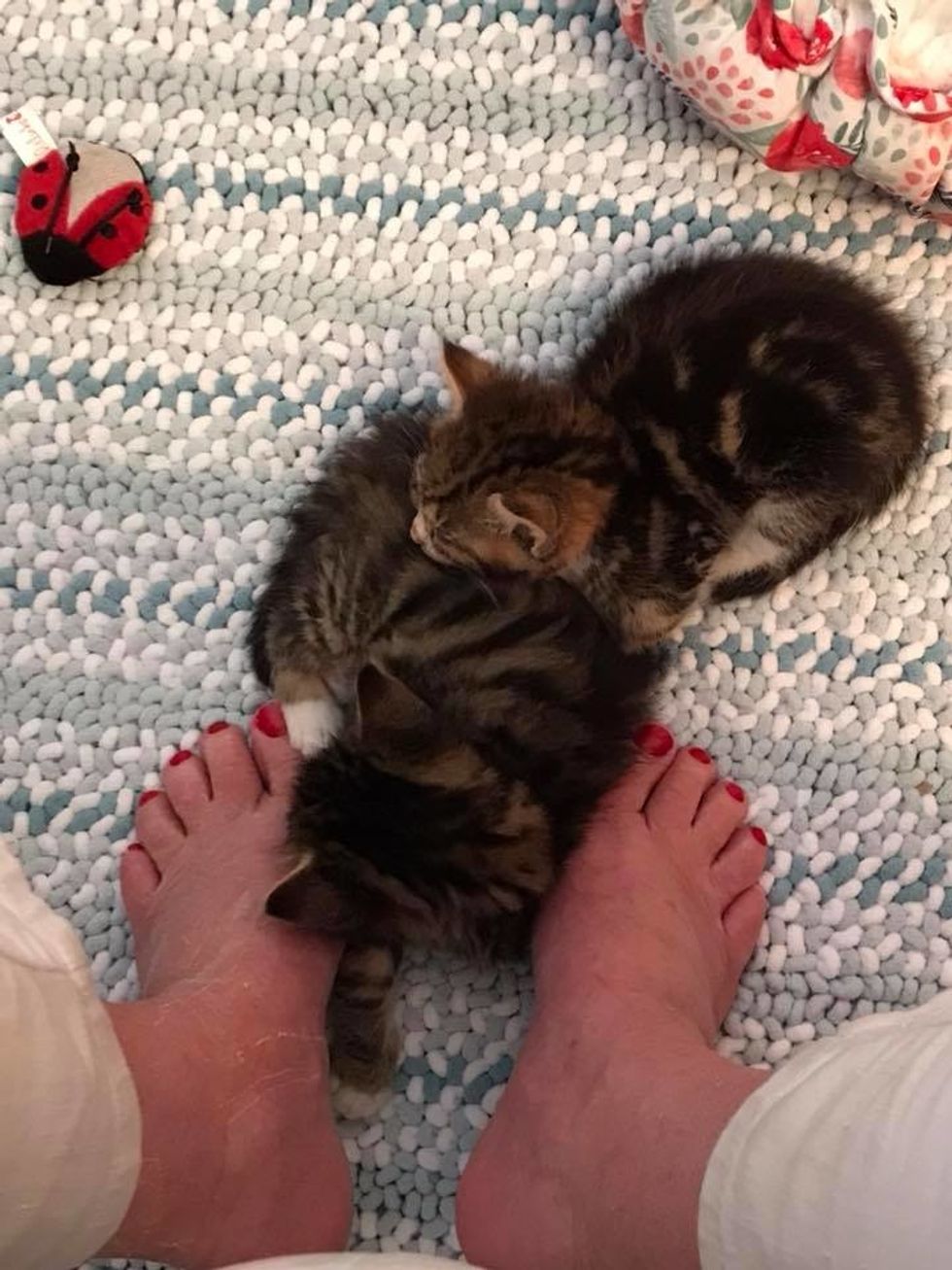 Itty Bitty Kitty Committee
10 days later, Bowie had his bad eye removed and both kittens were on the mend in foster care. It was a big turnaround from earlier in the week.

Video: Bowie was falling asleep but Ziggy wanted to play!
During Bowie's recovery, Ziggy was a huge source of comfort for his brother. There was not a moment where they weren't together.
A few weeks after surgery, Bowie made a full recovery. He can see shadows in his one eye and gets around really well. "Bowie plays and romps like any other kitten. He's very affectionate and he is quite the chatty catty."
Ziggy's eye has also healed up nicely and he has restored his normal eyesight.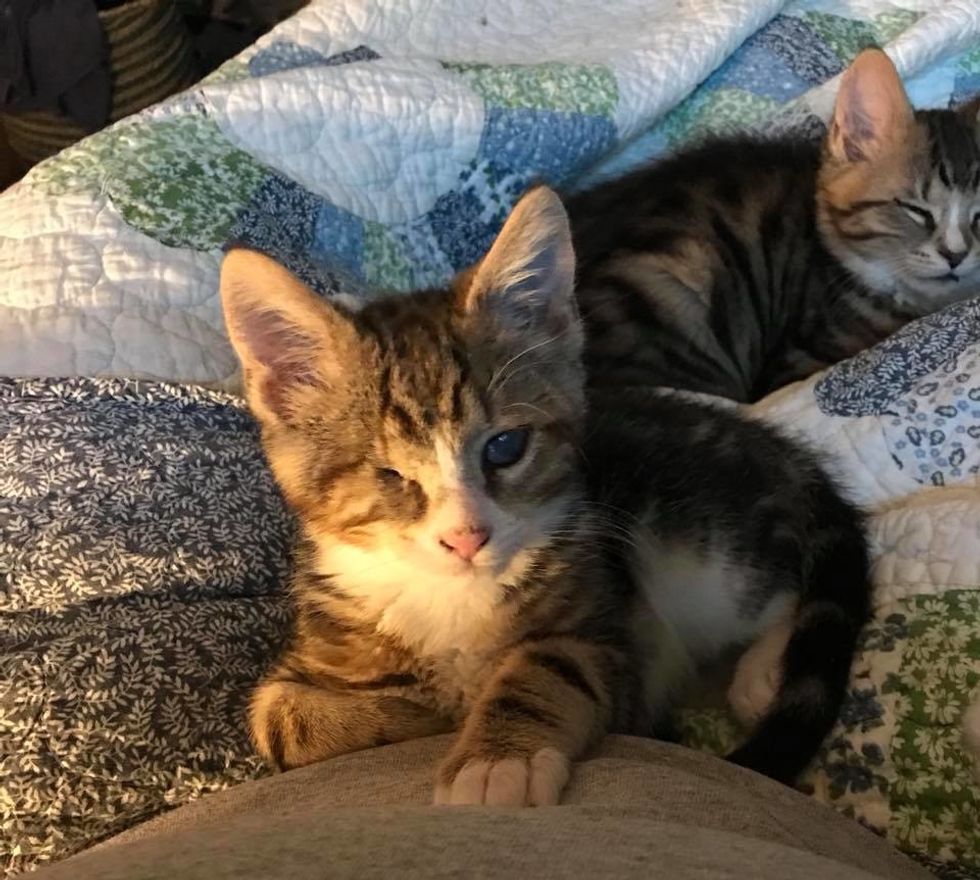 Itty Bitty Kitty Committee
The two brothers are completely inseparable. Bowie follows Ziggy around everywhere he goes.
"The boys sleep, play and eat together. Ziggy always wraps his arm around Bowie when they sleep," Debbie told Love Meow.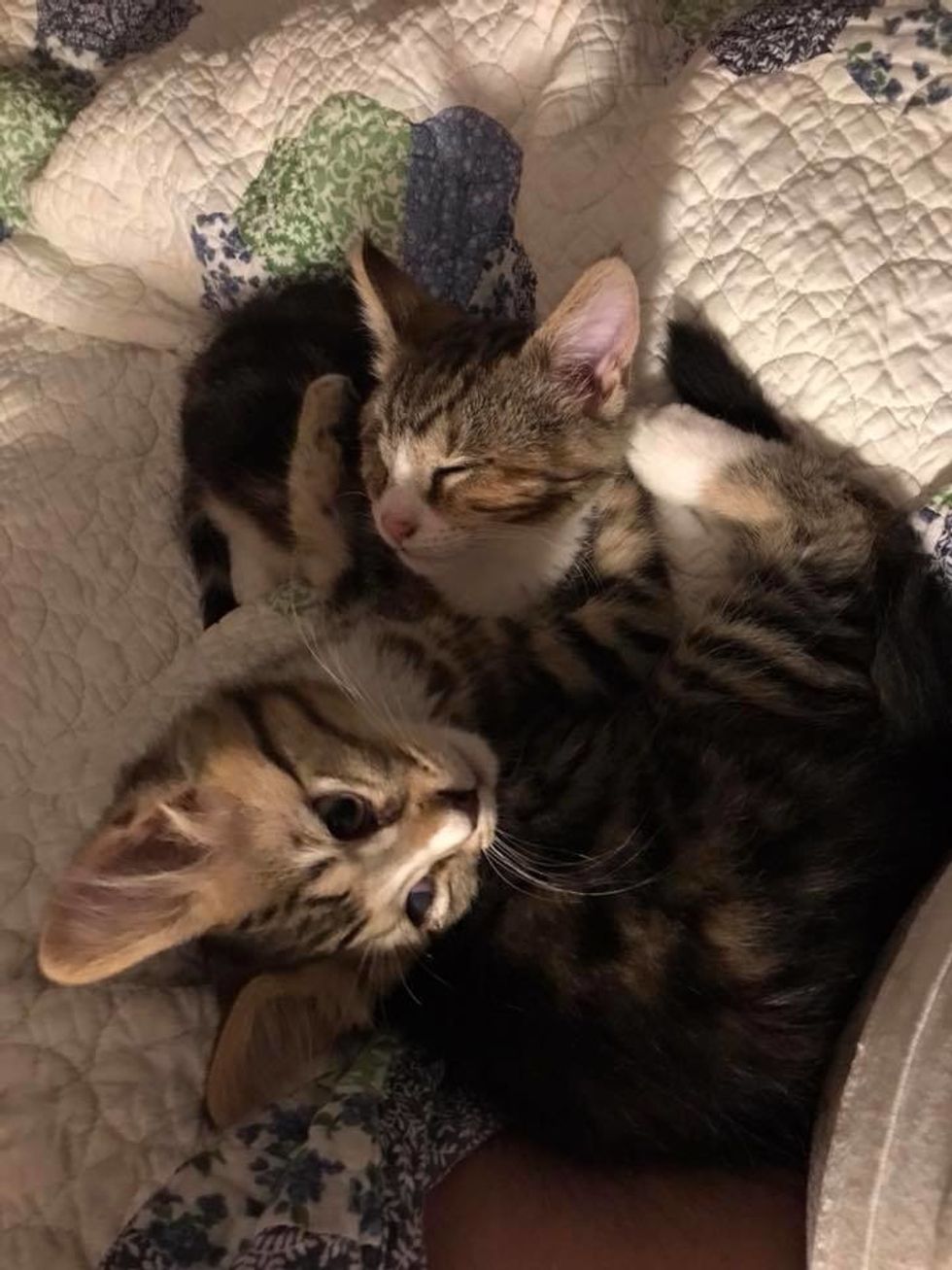 Itty Bitty Kitty Committee
The rescue was able to find the third kitten named Duke and reunite him with his brothers. "Duke has gained weight and his eyes have cleared up, leaving him with a little bit of vision in his eye."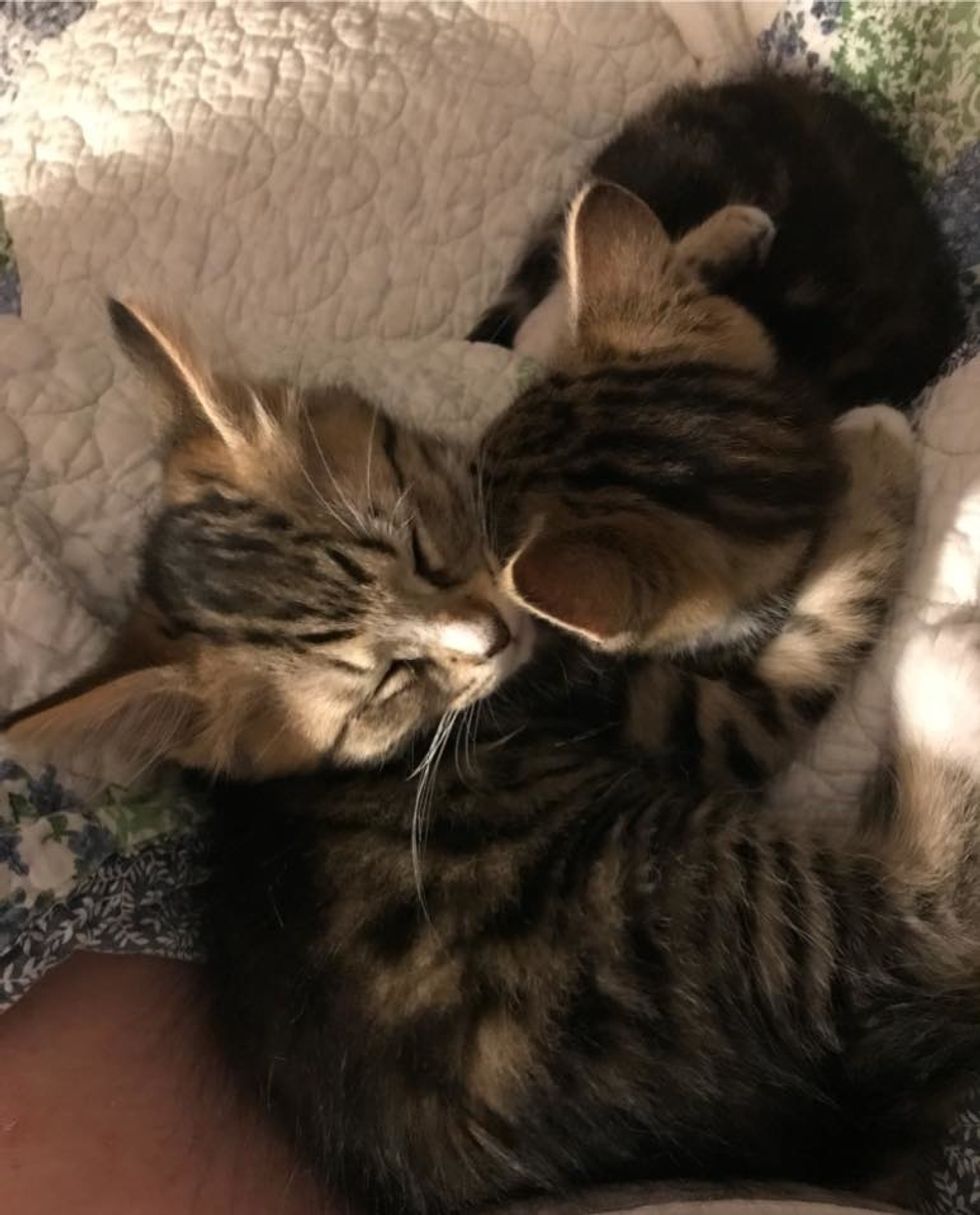 Itty Bitty Kitty Committee
Bowie and Ziggy are constantly cuddling like two peas in a pod.
"They do everything together; eat, sleep, fight and play," the rescue added. "Wherever Ziggy goes, Bowie goes."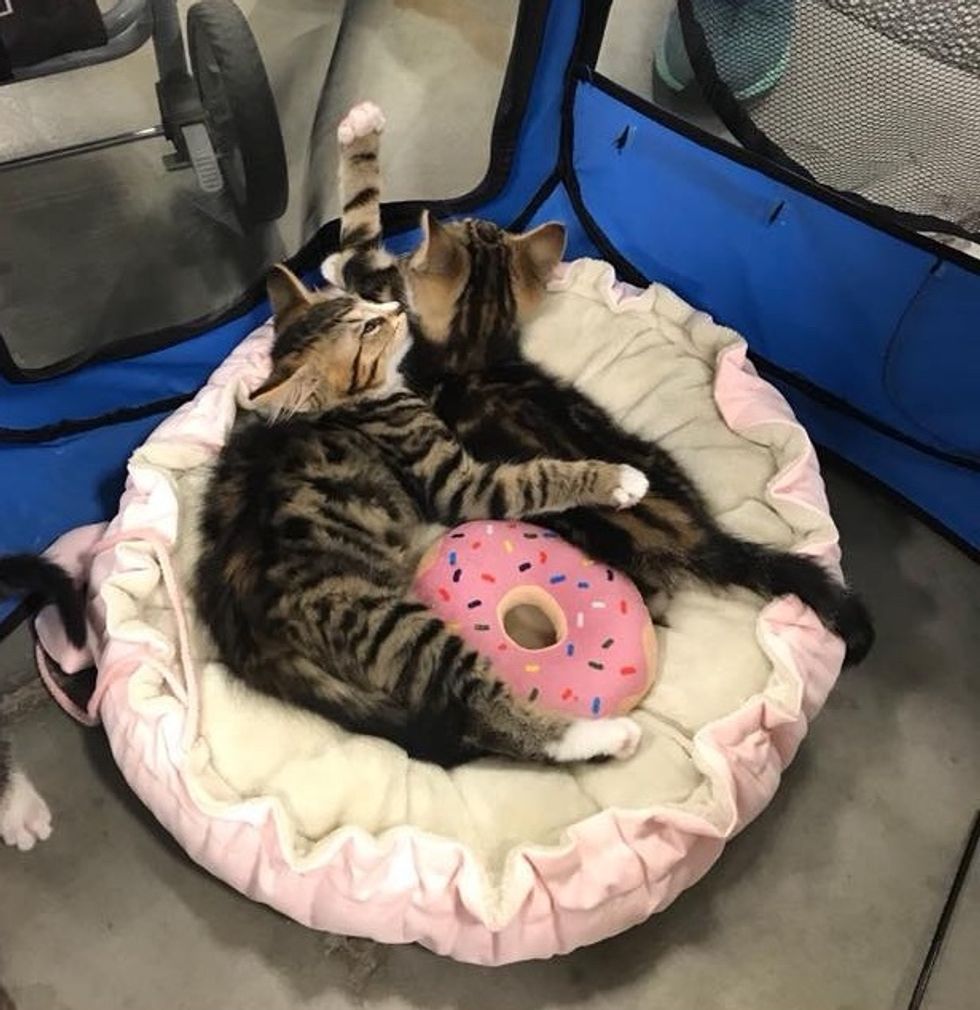 Itty Bitty Kitty Committee
The two brothers enjoy lap time with their humans and can't wait to find a place of their own some day.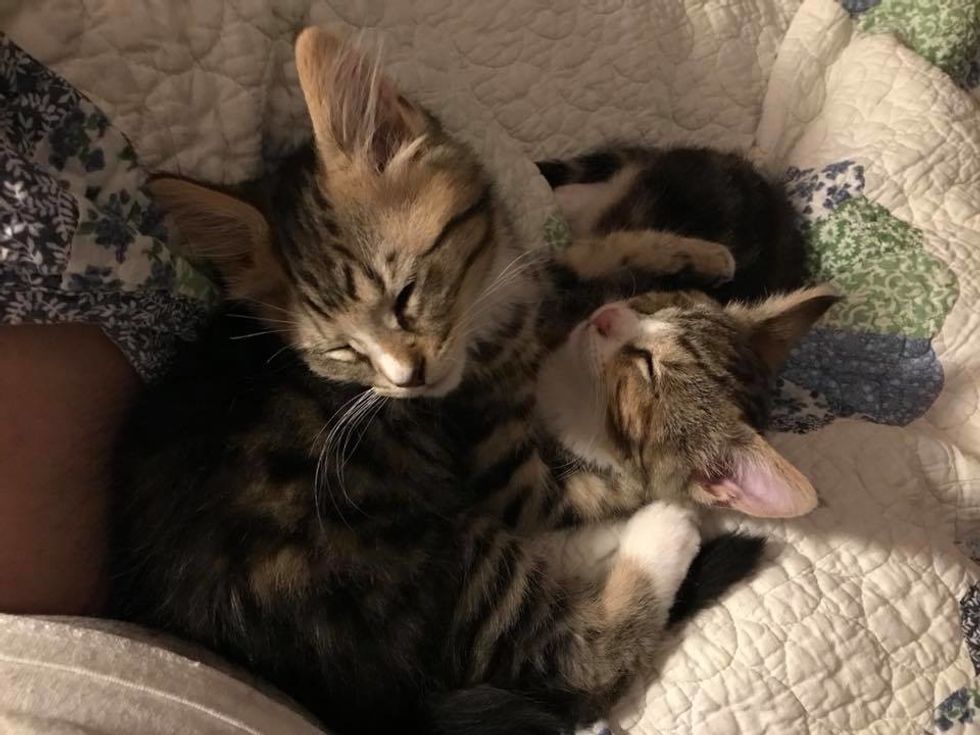 Itty Bitty Kitty Committee
Share this story with your friends. If you would like to adopt these beautiful kitties (Bowie and Ziggy have to be adopted together), click here for more info. Follow Itty Bitty Kitty Committee on Facebook.
Related story: Kitten Comforts Her Shy Brother After They Were Saved From Freezing Weather Out On the Streets