A bedraggled cat was found wandering outside in Rahway, New Jersey. He was covered in dirt and matted fur, unable to close his mouth and was obviously in pain.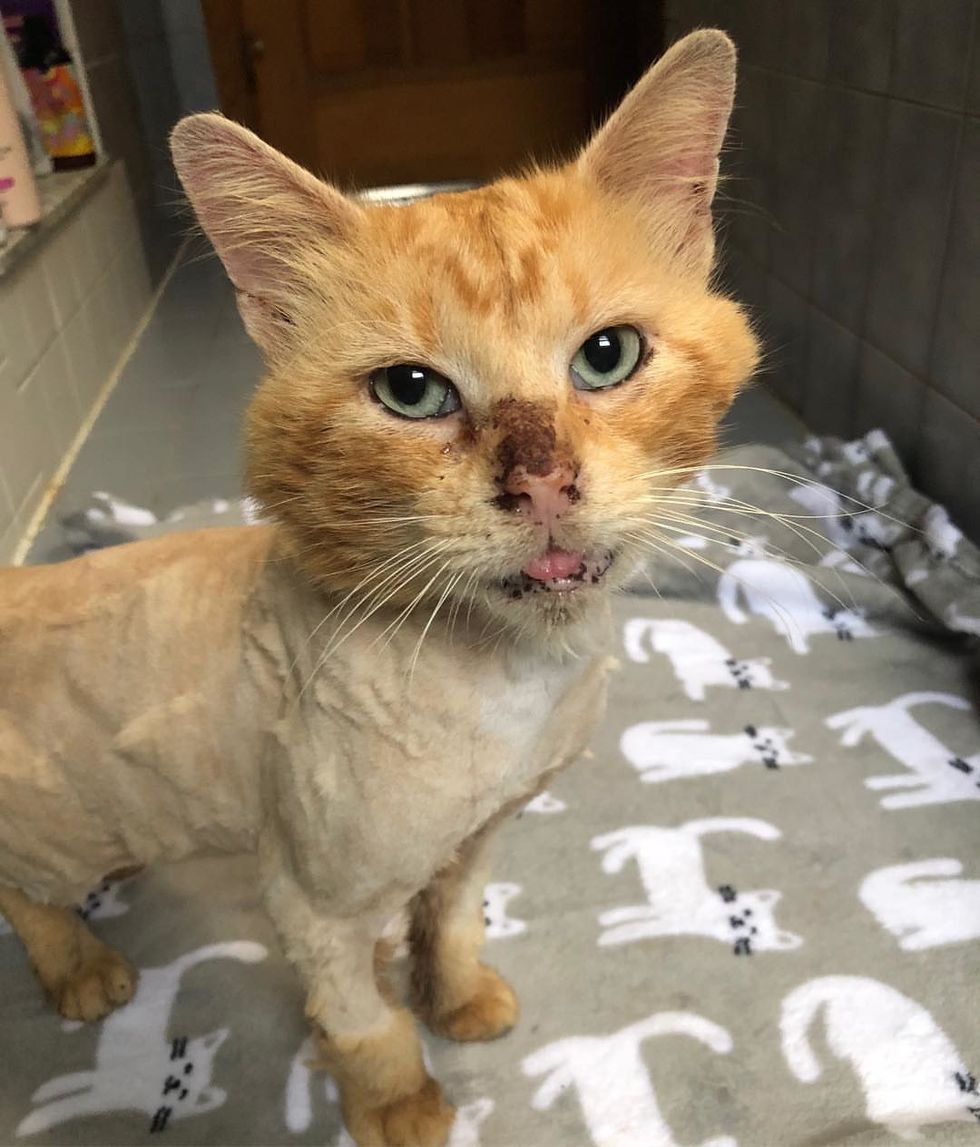 Athina Selena
A month ago, a local TNR (trap-neuter-return) rescuer was contacted about the cat who needed immediate medical attention.
The people who had been feeding him, were surprised to see him again after he was gone for two months. The cat was run over by a car before he disappeared.
Over the next two days, they worked together to get the kitty to safety. Once he was trapped, he was on his way to the vet.
The ginger cat was in poor shape but he didn't have any broken bones. After getting all the knots and mats removed, he felt much better and calmer. He had an upper respiratory infection, no teeth and was estimated to be around 12 years old.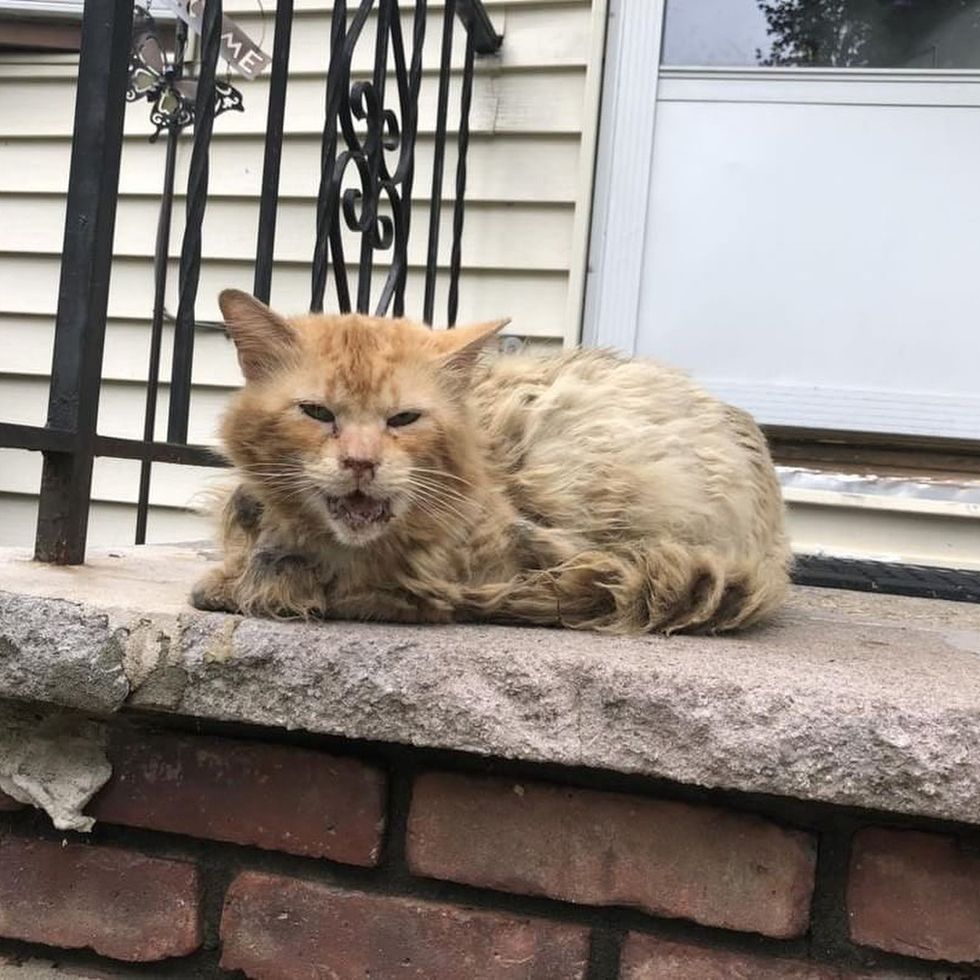 Athina Selena
Athina Selena, a rescuer/foster based in New Jersey, brought him home so he could have a comfortable place to recover. They named him Punk'n and set him up in a room with plenty of food to eat and lots of soft things to snuggle. He was really nervous at first, but soon things began to change.
Within 24 hours, the kitty really came around. "We got purrs and cuddles! He was so happy to be loved and didn't want to leave my lap," Athina told Love Meow.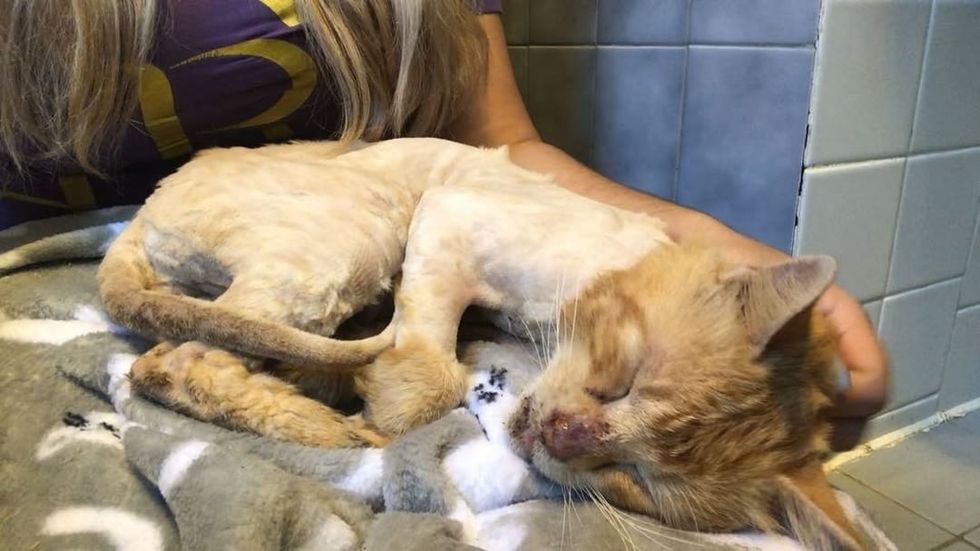 Athina Selena
Two days later, he was comfortable enough to walk around the house and follow his foster mom for love and attention.

Once he was cleared medically, they decided to introduce him to the rest of the foster kitties. Punk'n was incredibly mellow and sweet to the youngsters and immediately took a liking to one of the kittens.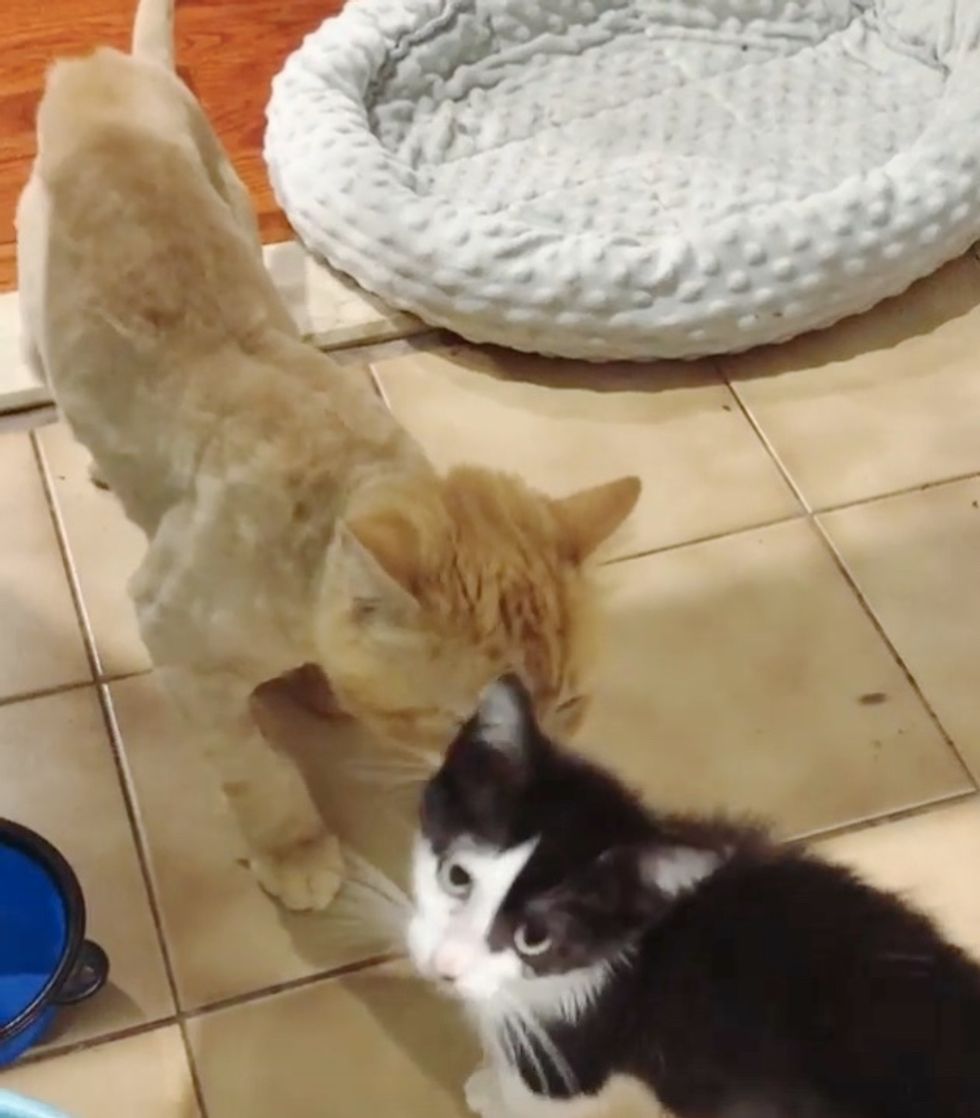 Athina Selena
Inky, a tuxedo boy, started playing with him when they met. The two really bonded.
Watch his rescue journey in this video:
Inky was rescued from a cat colony along with his siblings. He overcame quite a few challenges and health issues.

When he found Punk'n, he instantly wanted to play with him.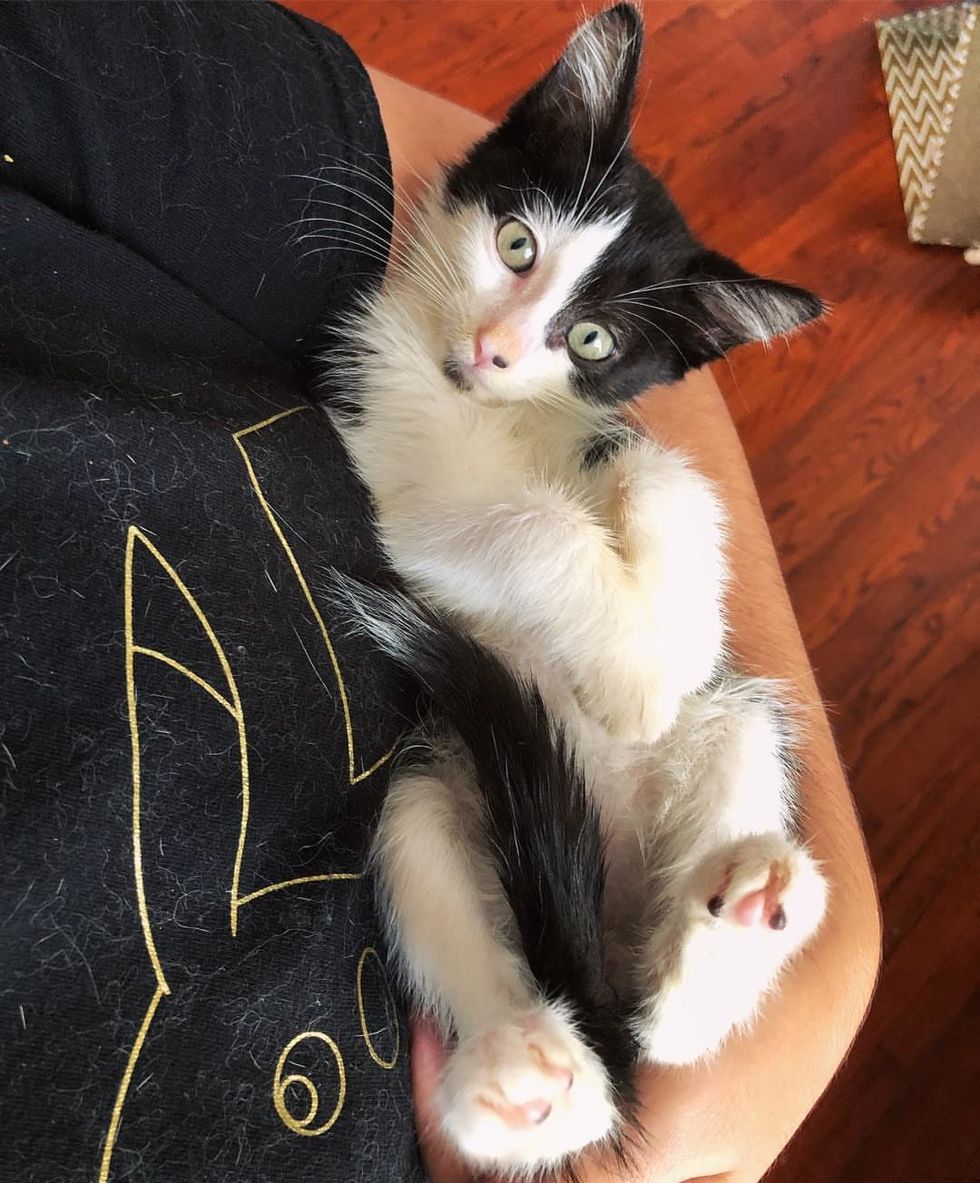 Athina Selena
Punk'n didn't mind at all and would follow his little friend around the house to watch him play. Inky brought out the playful side in him, and Punk'n felt like a kitten again.
"They like each other and Punk'n even gives him head bumps. It's so cute," Athina said.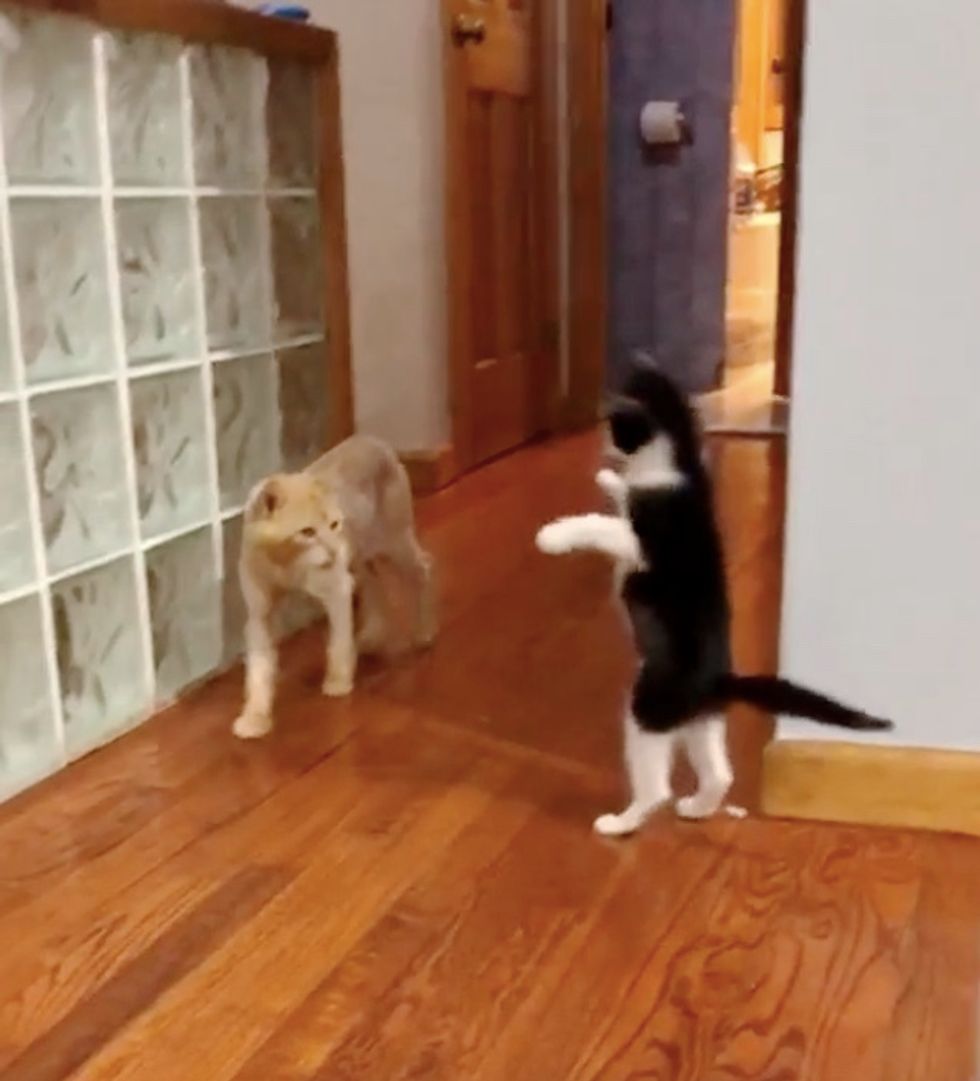 Athina Selena
Punk'n no longer needs to worry about food and shelter. He is now happy, healthy and has a feline buddy that he adores.
"We really hope they could be adopted together."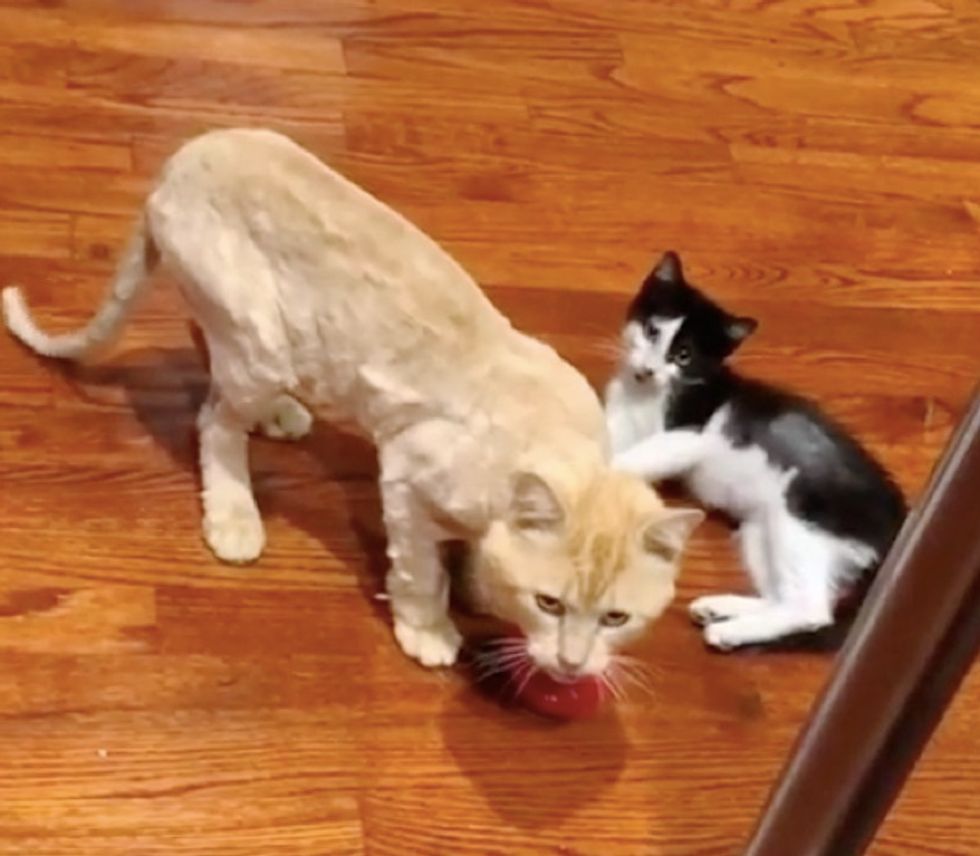 Athina Selena
Share this story with your friends. Follow updates on the two best friends on Instagram.
Related story: Rescued Kitten Clings to Everyone Until He Finds a Friend He's Been Waiting For