A cat who was found as a stray, gave birth to seven little kittens on Valentine's Day. Six of them were white and one was a tuxedo.
A few weeks later, they discovered that some of them were born deaf.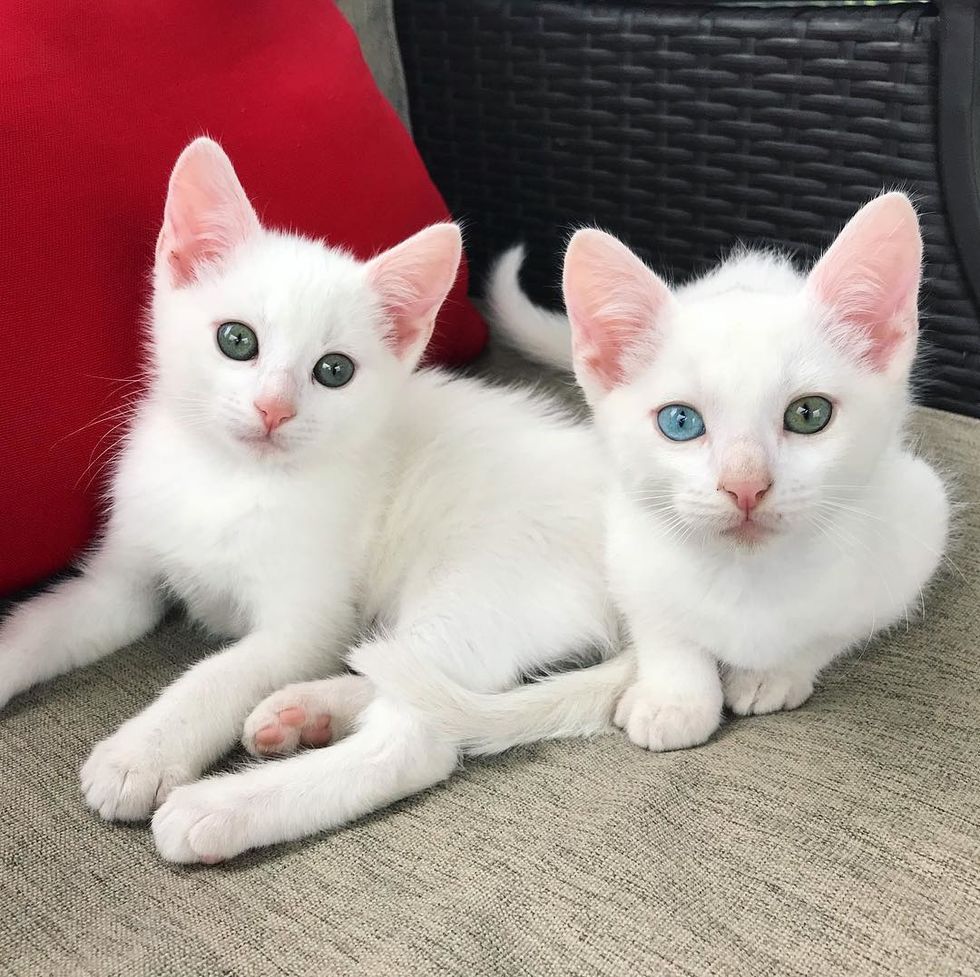 Holly @pawsofoz
Holly, a volunteer of Purrfect Pets Cat Adoptions (in Overland Park, Kansas), took in the feline family of eight from another foster when the kittens were seven weeks old.
The two tiniest kittens (Coconut and Opal) were in need of supplemental care and lots of TLC. They bounced back with weight gain and new-found energy after two days of round-the-clock feeding.

"People started asking me if they are deaf since they are white. I really started testing it after a couple weeks," Holly told Love Meow.
Holly @pawsofoz
"I used the vacuum cleaner and when they were all calm, I'd turn it on and see who flinched or ran. Three out of the seven just looked at it like nothing had happened."
Holly also tested with a few crinkly toys over their heads while they slept and they never woke.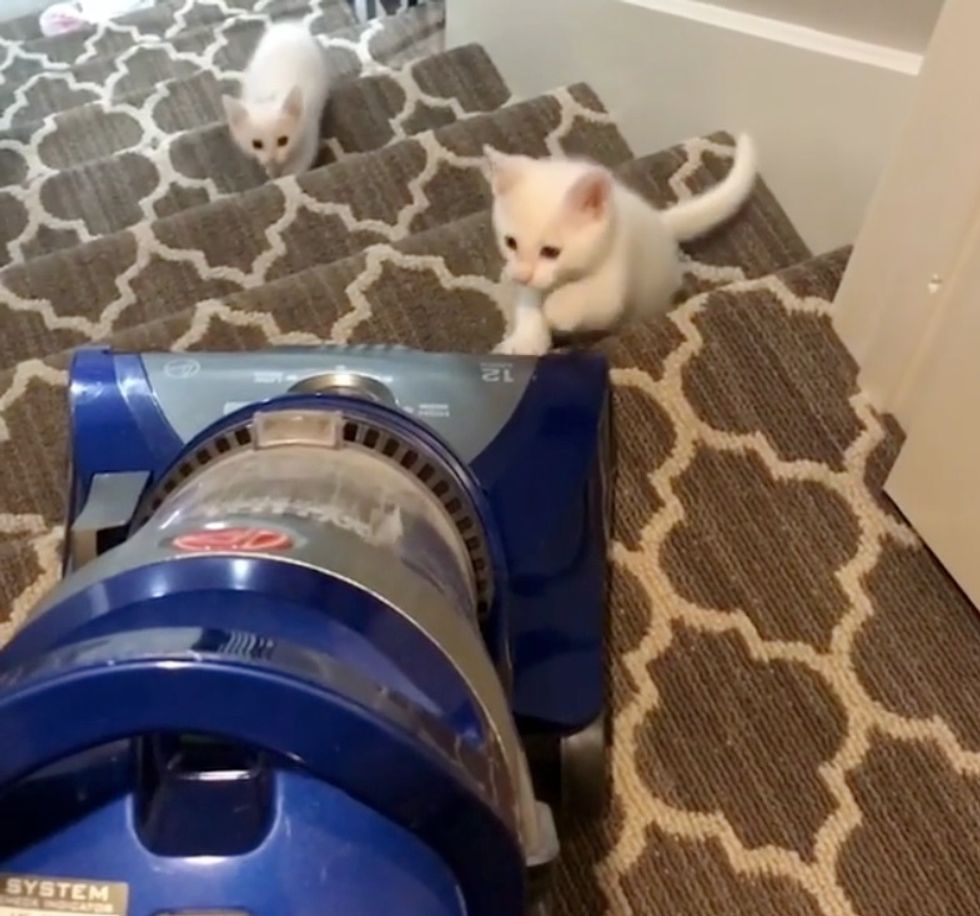 Holly @pawsofoz
"They don't wake when I walk in the room and talk loudly or clap, They are deep sleepers since they can't hear," Holly told Love Meow.
"But if I put my hand in front of their nose or open a can of food I can see their noses start twitching because they smell it and that wakes them up."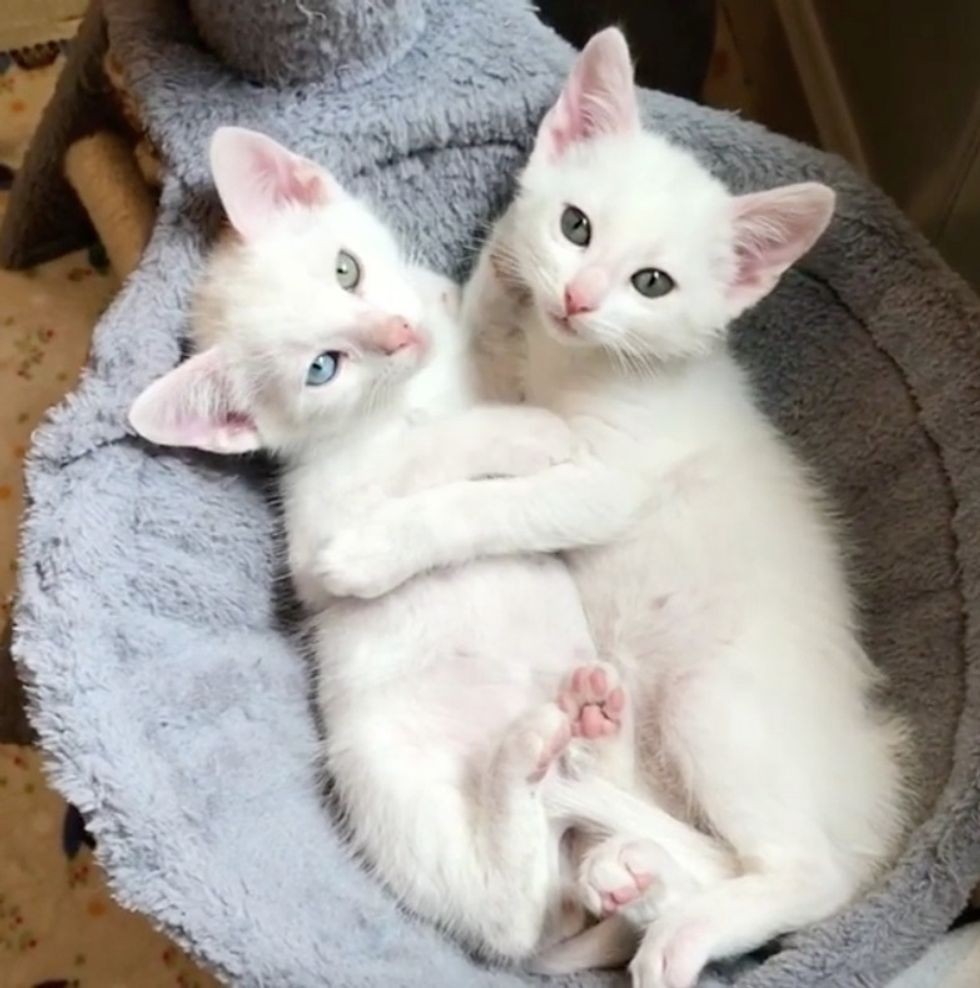 Holly @pawsofoz
The biggest boy, Yeti, and the two smallest kittens, Opal and Coconut, are deaf, but nothing can slow them down. Being deaf is what is normal to them.
Soon all the bigger kittens went to good homes. Opal and Coconut, the two remaining kittens, formed a very special bond. (Scroll down for video)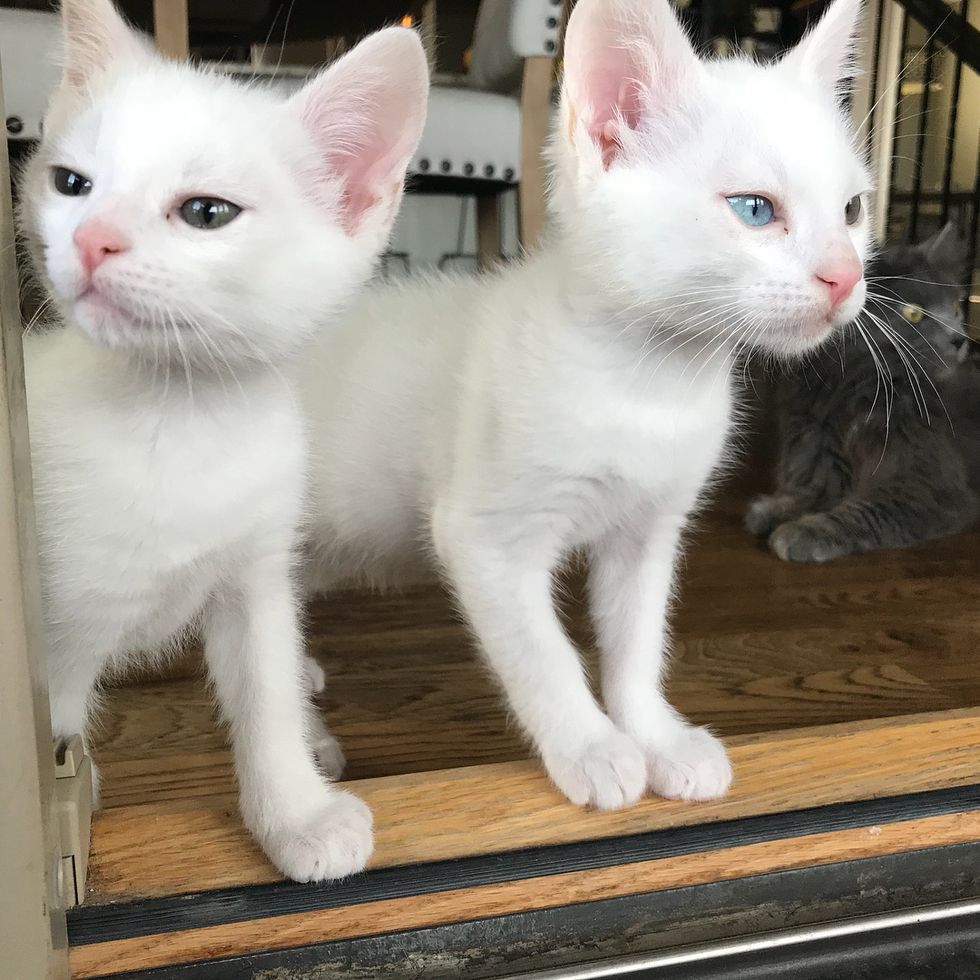 Holly @pawsofoz
They still have some growing up to do until they are ready for adoption, but every day the two deaf kittens never cease to amaze their foster parents with their other incredible senses.
"These two are deaf but have developed a keen sense of smell and quick sight so sometimes it's hard to tell," Holly added.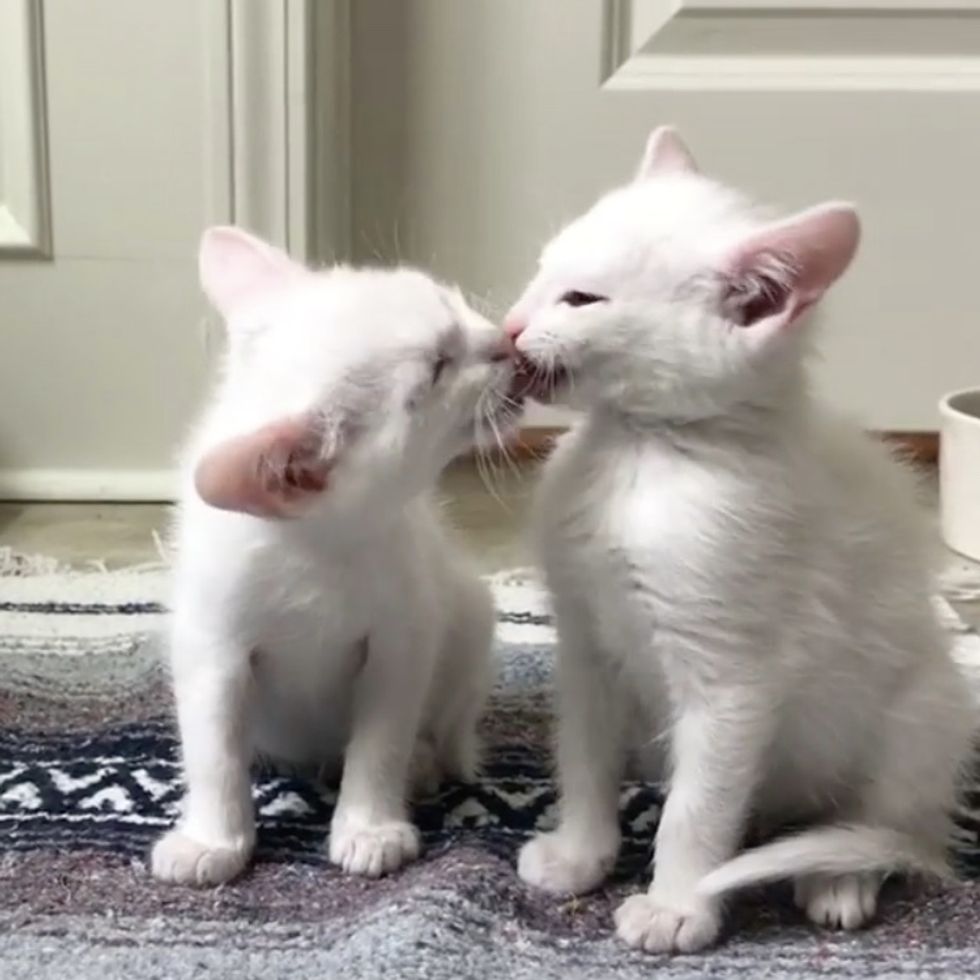 Holly @pawsofoz
The two siblings are like two peas in a pod, completely inseparable.
"They follow each other everywhere and sleep together. Sometimes when Opal is out of Coconuts sight, he'll cry for her. But the sad thing is she can't hear to answer back and neither can he if she did!"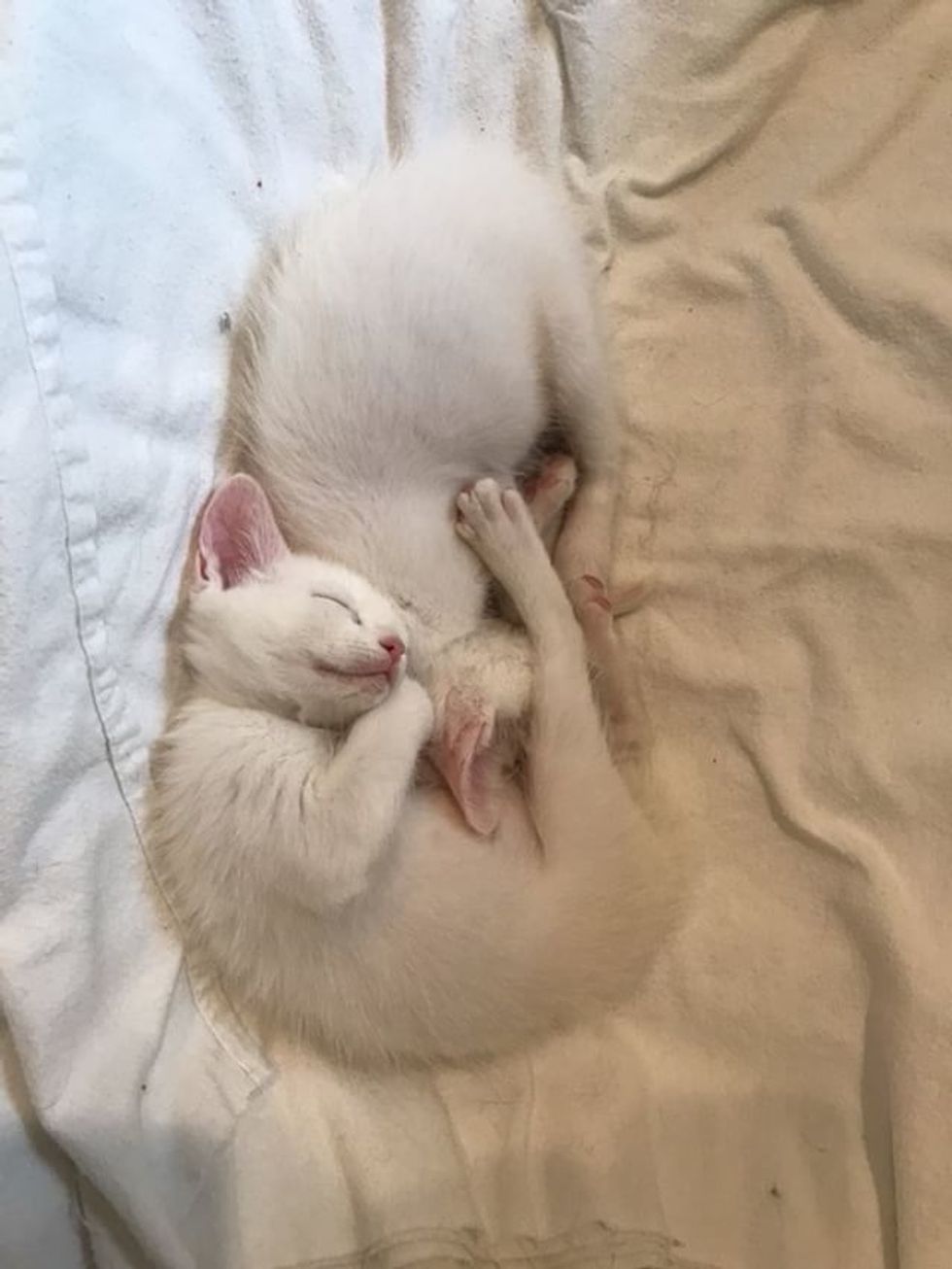 Holly @pawsofoz
Mama Sadie is a very chill cat. After raising seven babies, she is ready for someone to open their home and their hearts to take her in as their own.
"She wants to be near the action. She's quiet but will occasionally talk back to you in the sweetest little meow."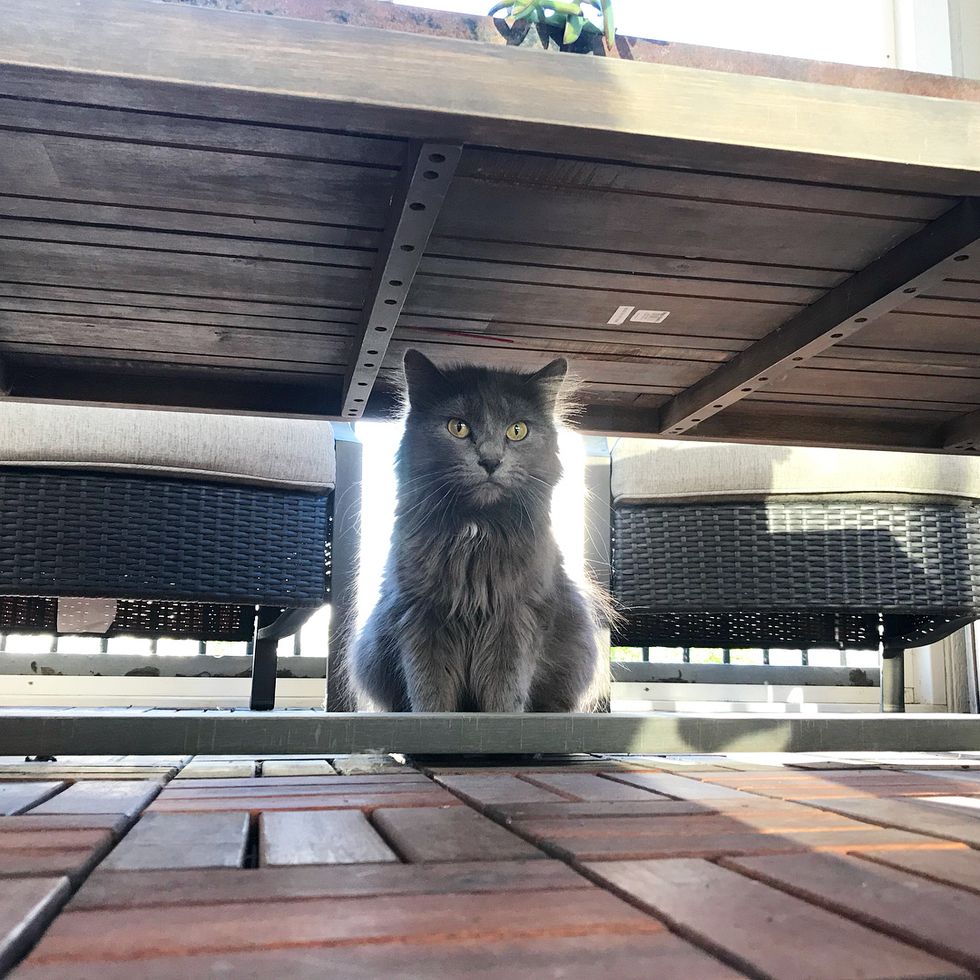 Holly @pawsofoz
Coconut and Opal share such a strong bond unlike others. They keep each other close at all times.
The sweet deaf kittens snuggled up together, dreaming about a place to call their own.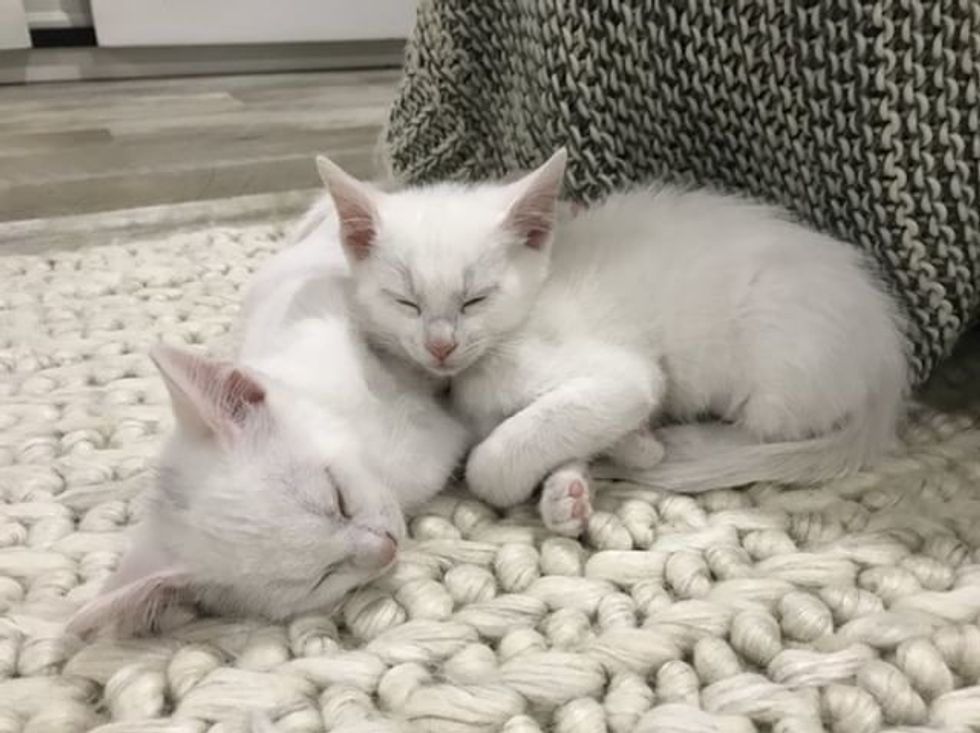 Holly @pawsofoz
If you are in the Kansas City area and interested in adopting Coconut and Opal as a pair or mama cat Sadie, click here for more info. Follow their updates on Facebook and Instagram.
Watch these beautiful kitties in this cute video:
Share this story with your friends.

Related story: Deaf Cat Mom Gets Help for Her Surviving Kittens and Can't Stop Purring