A ginger kitten came into a man's life when he wanted nothing to do with cats, but everything changed when the kitty decided to adopt him.
Katherine, an avid fosterer, met Hulk the kitten in May, 2016. The little guy immediately stood out among all the fosters - he was incredibly sweet-mannered, snuggly and very affectionate. He wouldn't take no for an answer when he wanted cuddles.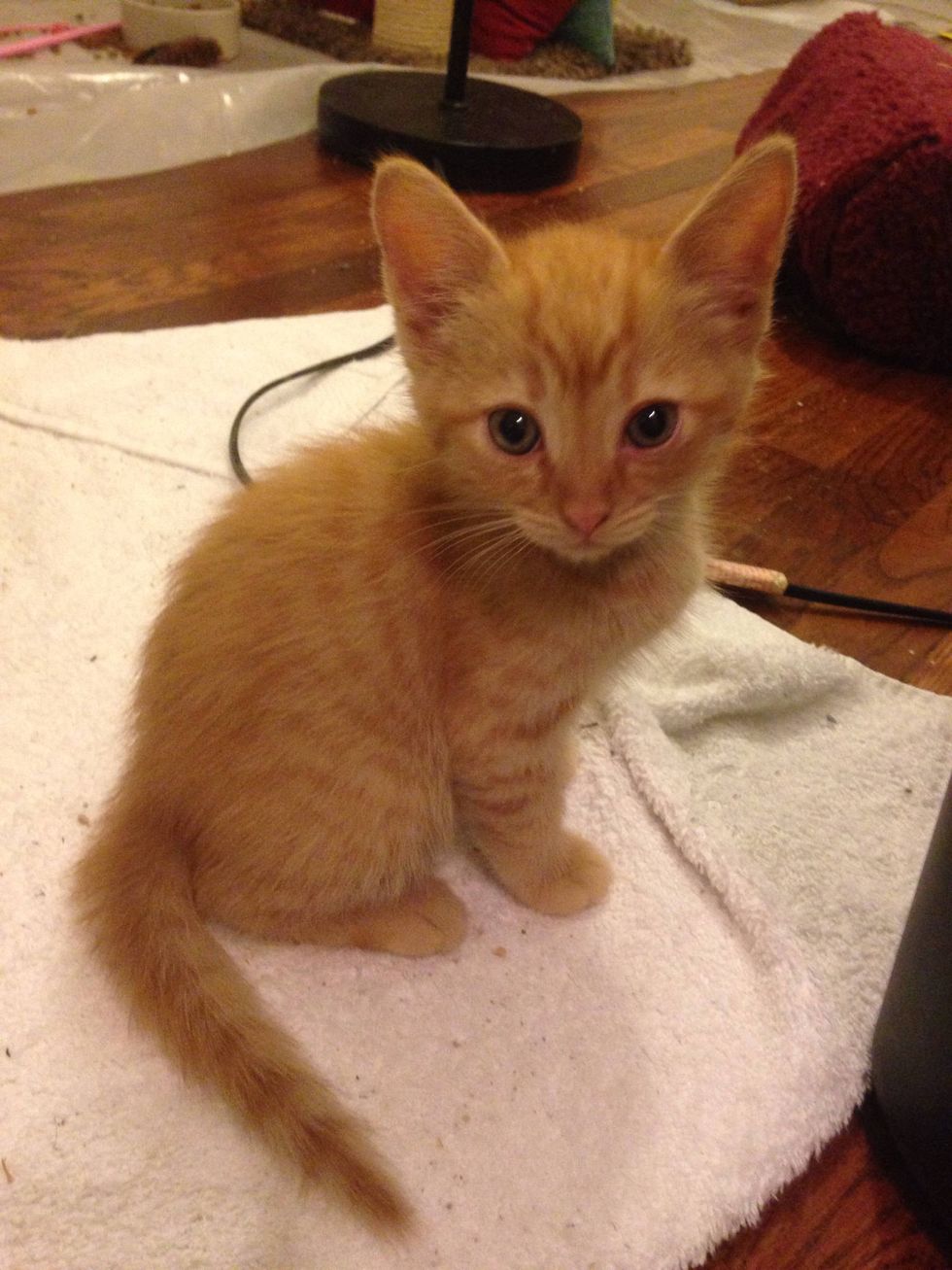 Katherine @KittensForDays
During a sleepover with Katherine's parents, Hulk quickly hit it off with everyone, including the self-proclaimed dog lover - Katherine's dad who didn't like cats. "Mom loves them, so they came to a 'mutual' decision to get a kitten," Katherine shared with Love Meow.
The couple renamed the ginger boy Thomas, and the little guy started plotting a plan to change the man's heart.
Thomas would follow him around the house every day and curl up in his lap or snuggle up to him on his shoulder. With the power of purrs and snuggles, the kitten crept his way into his heart.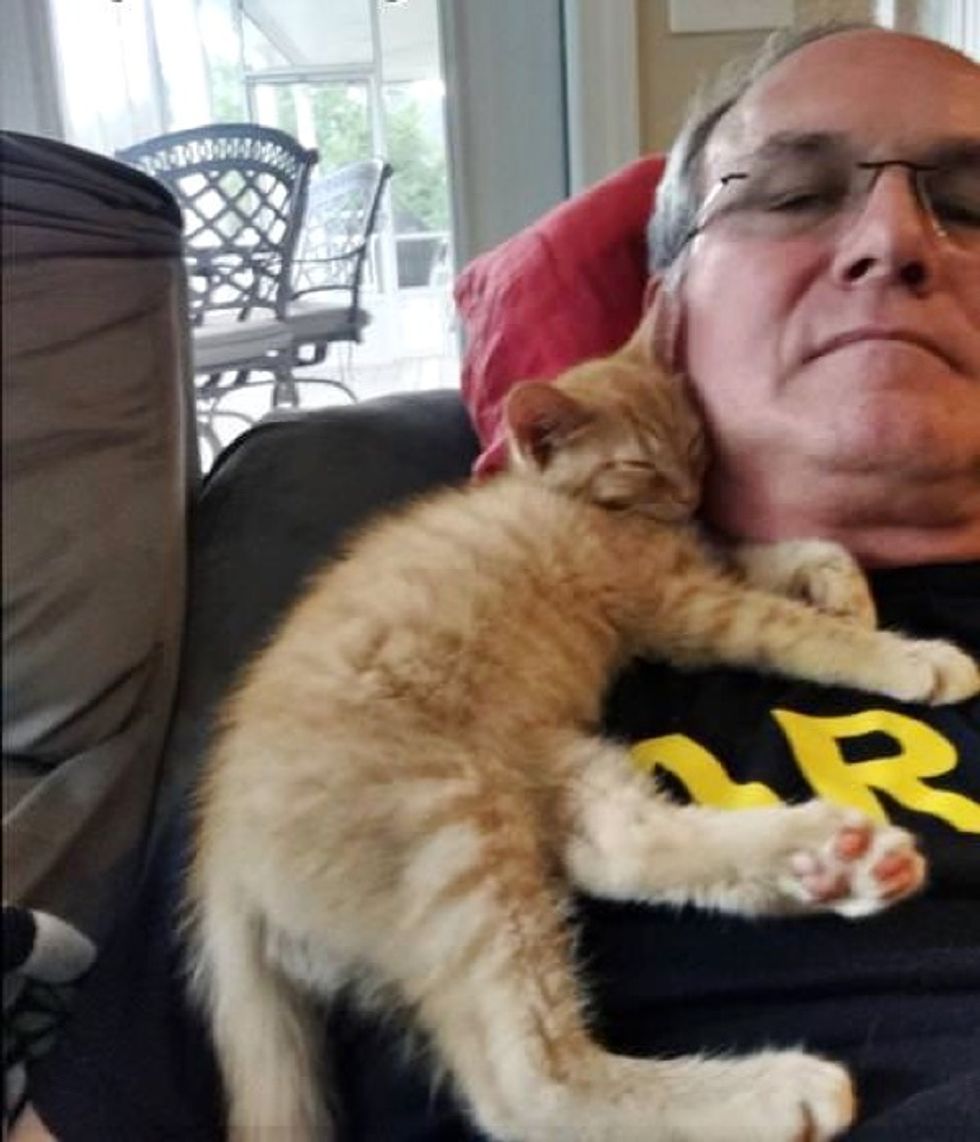 Katherine @KittensForDays
The man, who had vowed to never have cats, was now sending daily photos of his beloved kitten to his daughter as a proud granddad.

Resistance is futile!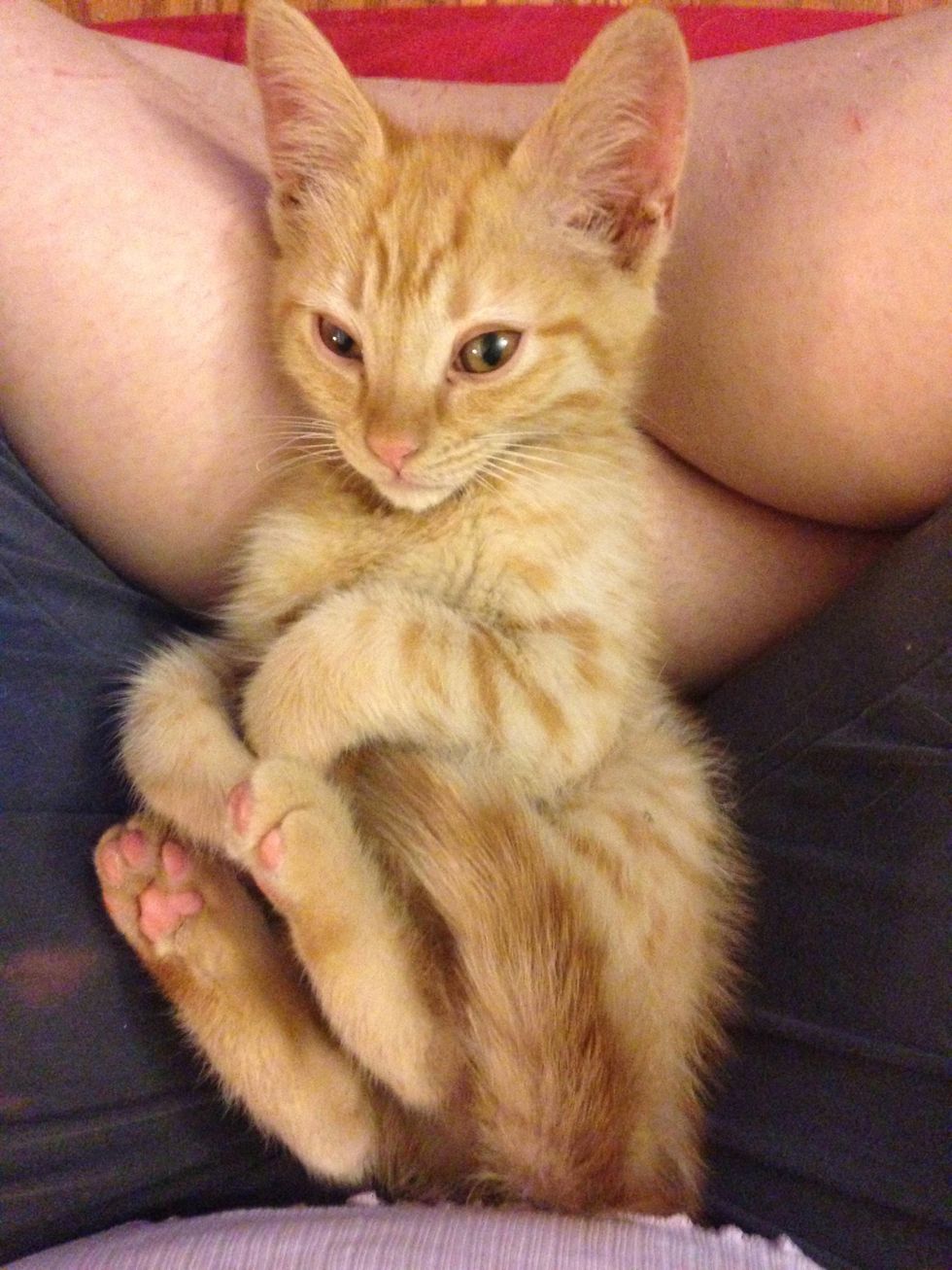 Katherine @KittensForDays
But things took a very difficult turn when Thomas started getting sick. He had FIP (Feline Infectious Peritonitis), a progressive disease and almost always fatal. Four weeks later, Thomas crossed the rainbow bridge and the couple was left broken-hearted.
"Over the next year I would bring any awesome kittens that I was fostering to their house in hopes that one would strike them. But They resisted, heartbroken over losing Thomas."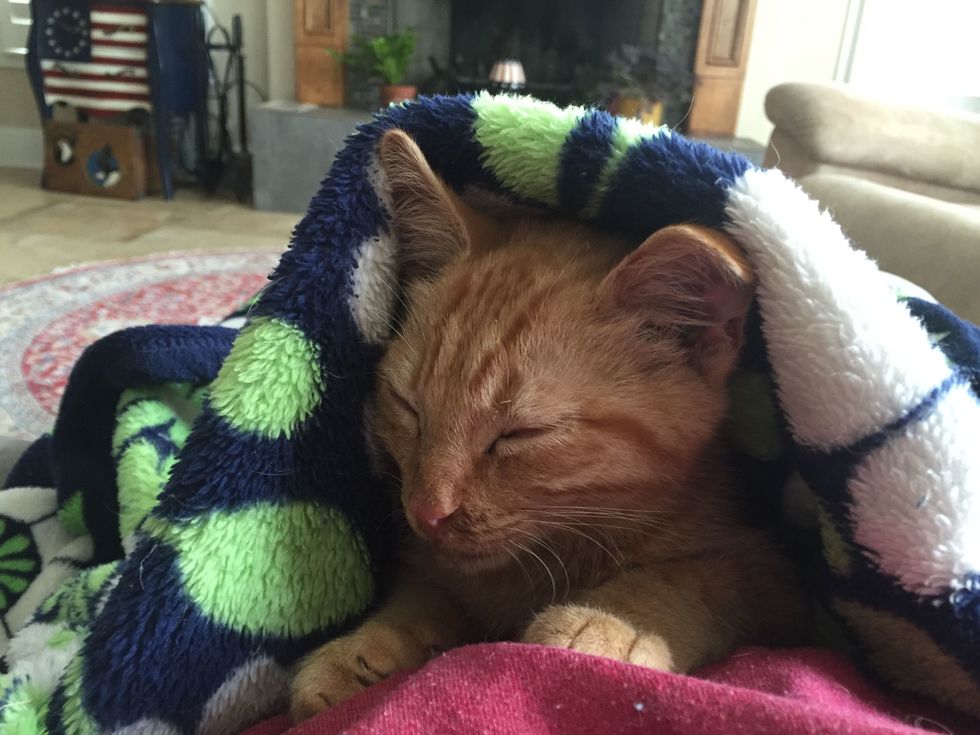 Katherine @KittensForDays
In August 2017, this little guy was born at Katherine's foster home. Right away, the kitten reminded her of Thomas.
"I had my eye on him for my parents from day one, I just had a feeling."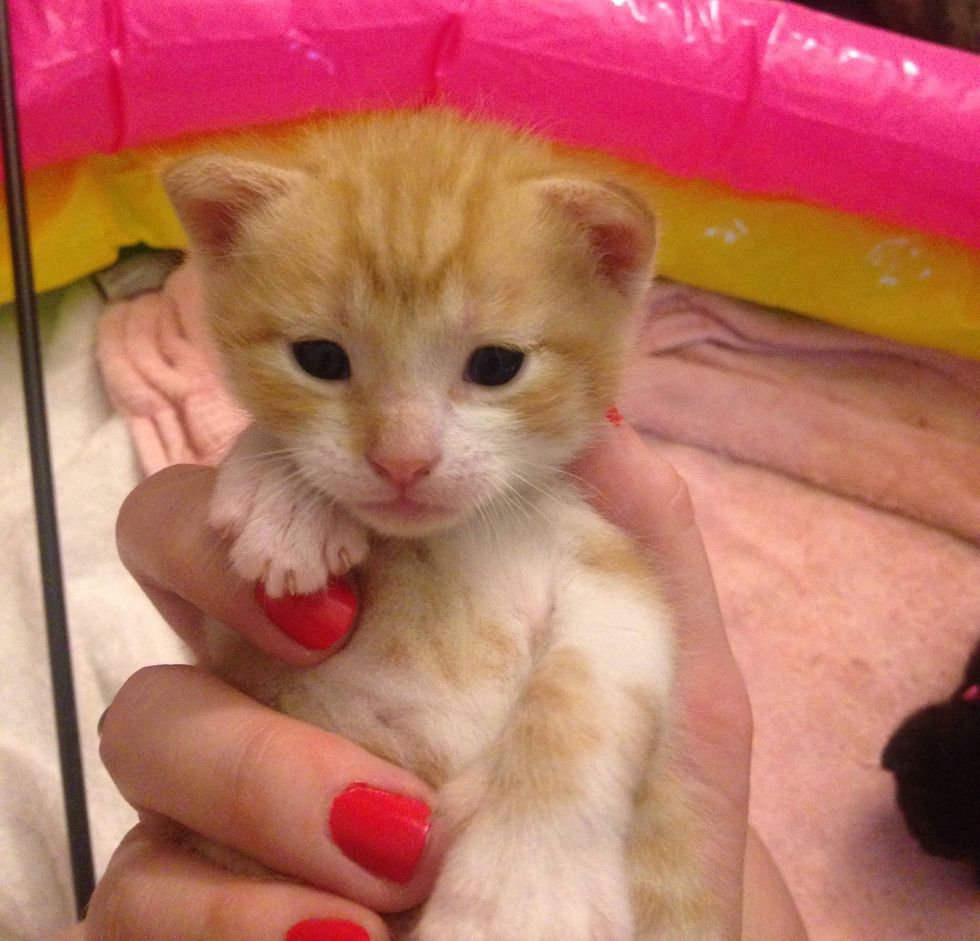 Katherine @KittensForDays
When the kitten was eight weeks old, Katherine brought him to meet her dad.

The little guy went on an exploration around the house, played with everyone just like how Thomas did when he first met Katherine's parents. The kitten even spent some time snuggling with them.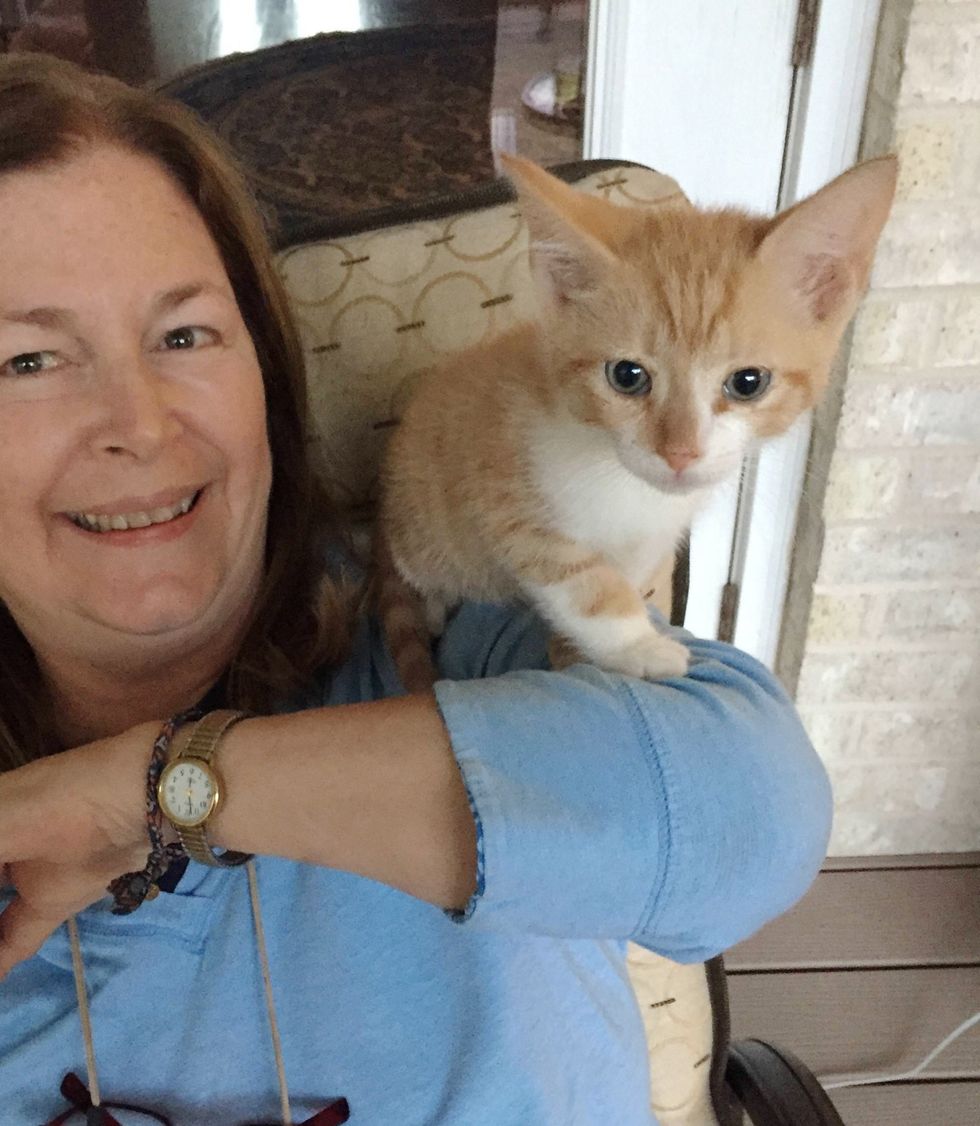 Katherine @KittensForDays
"As I was getting ready to leave, I heard my dad say to my mom, 'if you want to get that kitten, that's OK with me.'
"It doesn't sound like much, but that was the absolute highest praise my dad could give to the kitten."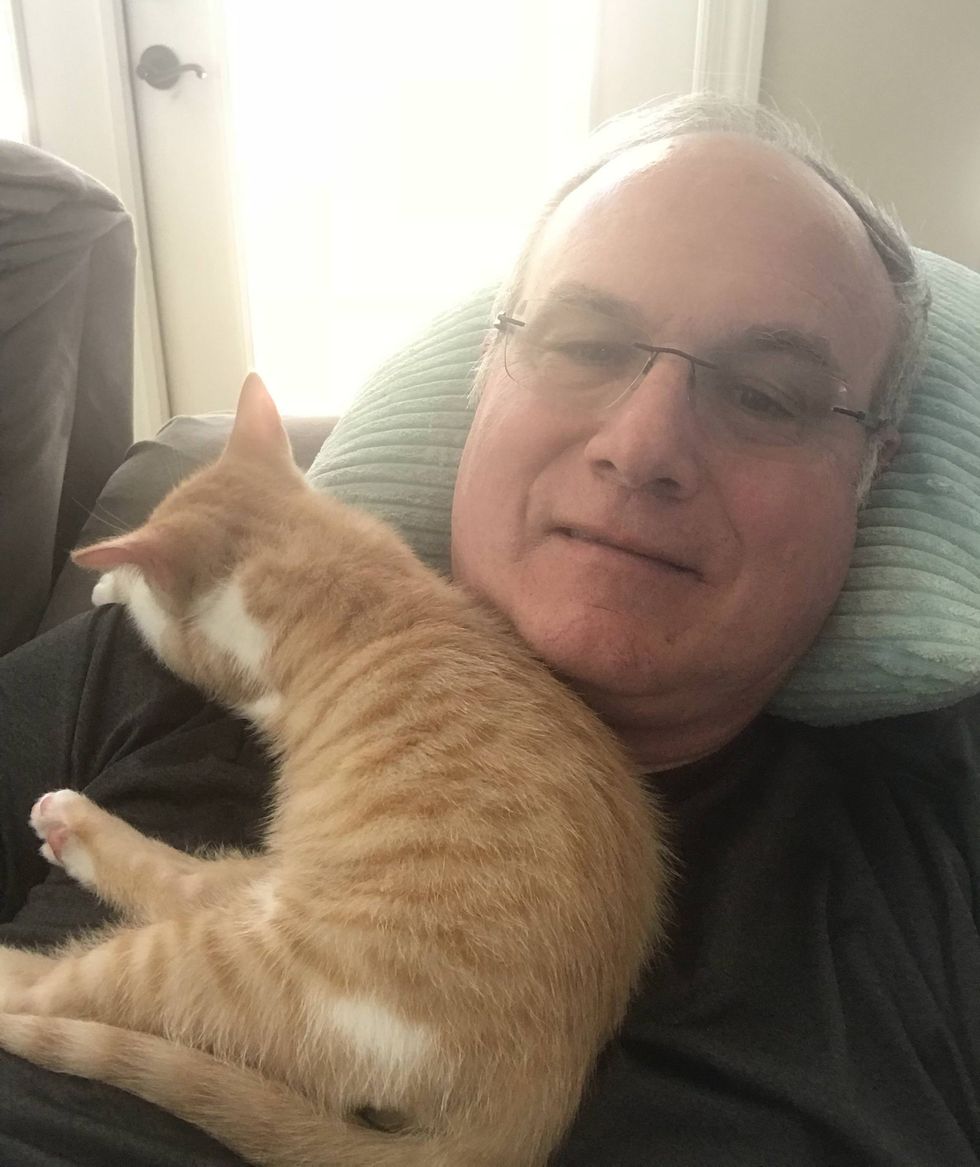 Katherine @KittensForDays
"As soon as he was neutered, my parents officially adopted him. And the pictures began rolling in."
They named the ginger boy Tigger.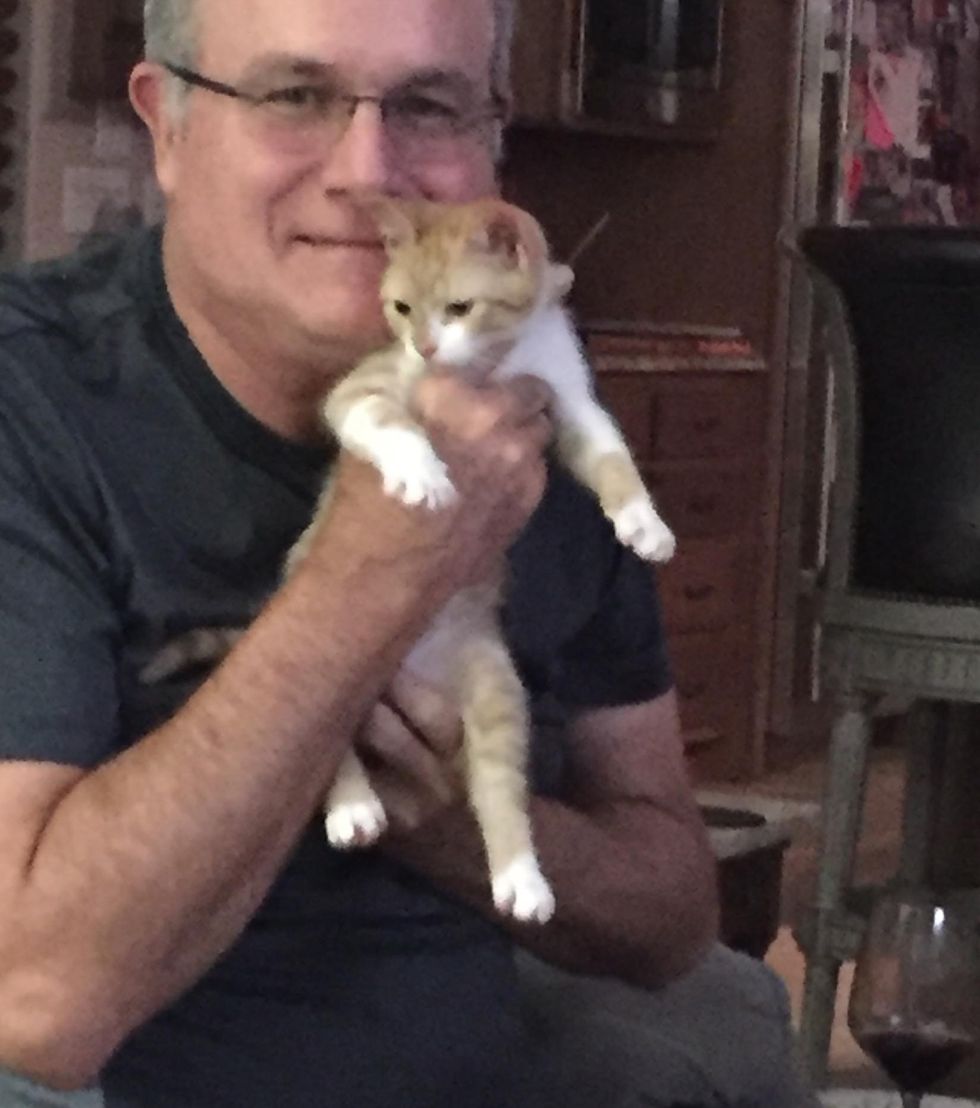 "He is perfect. He plays like a maniac, sleeps hard 16 hours a day, and loves to 'swim' in their dog's water bowl.
"But most importantly he's the lap kitty they both wanted," Katherine said.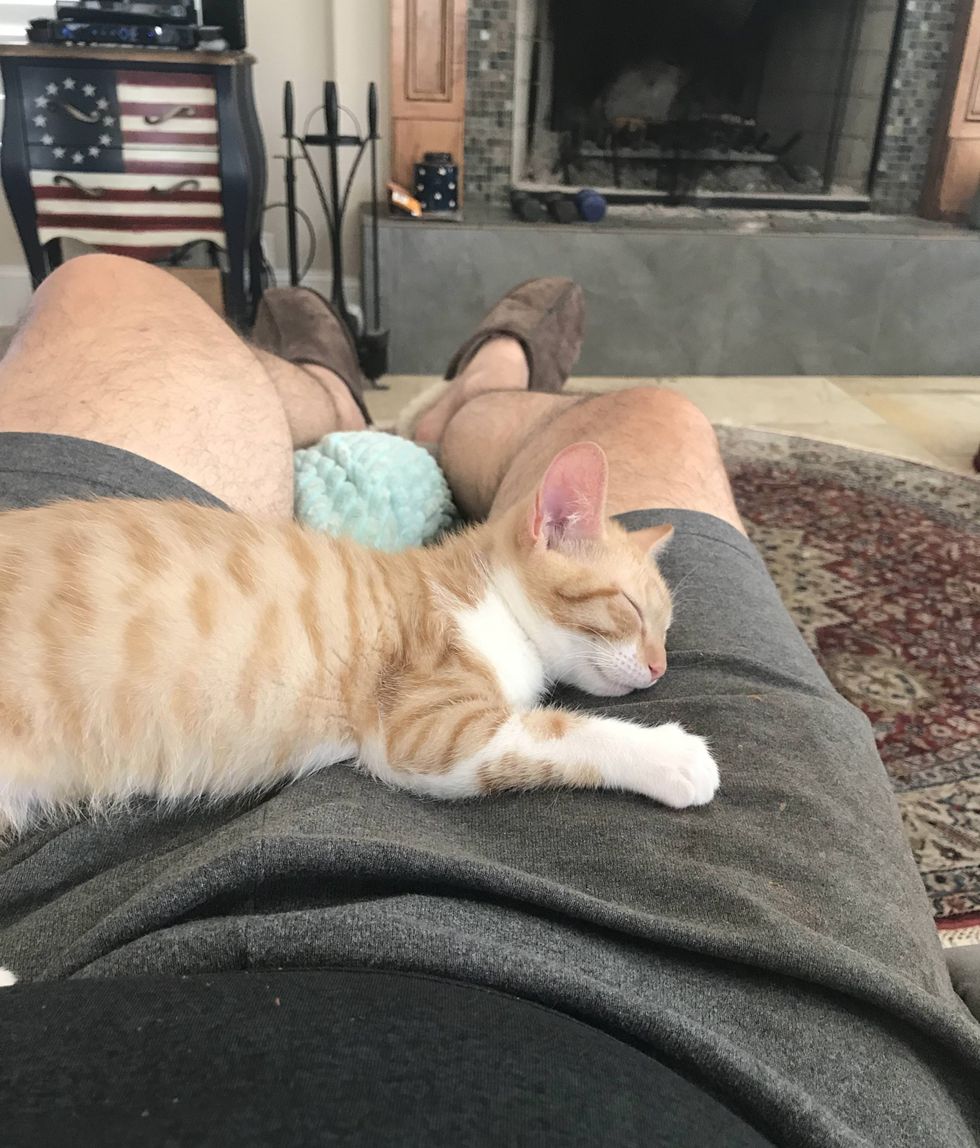 Katherine @KittensForDays
Almost two years ago, a ginger boy named Thomas came into their lives and left a pawprint on the man's heart...
Now two years later, he is snuggling with his purrfect little kitty, sharing their life stories together.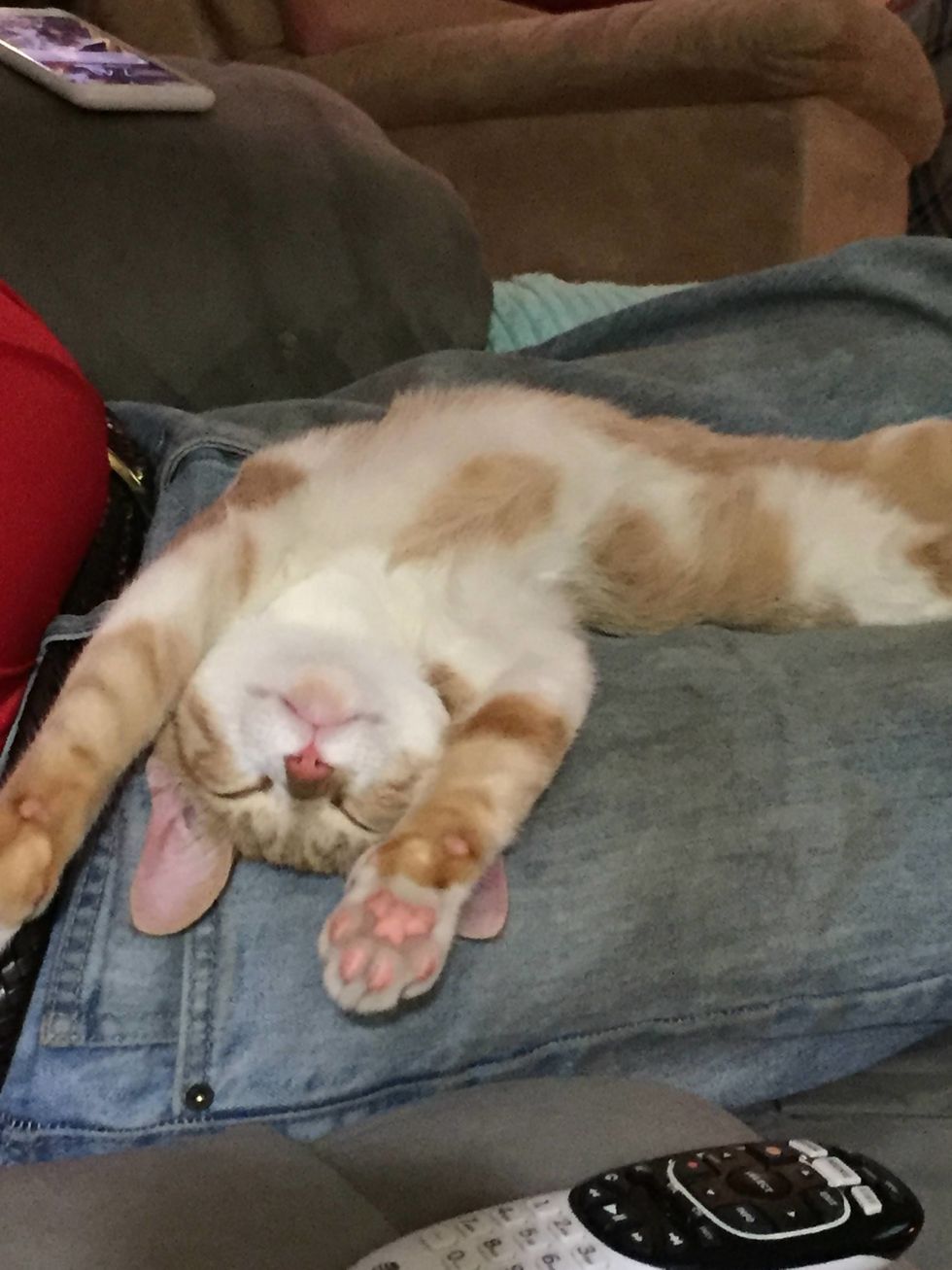 Katherine @KittensForDays
Share this story with your friends. (More info: imgur)
Related story: Kitten Obsessed with Donuts Grows Up Guarding Them in These Adorable Pics