A tiny kitten with opposable thumbs found her way into an animal hospital along with her two siblings after they were rescued from roadside.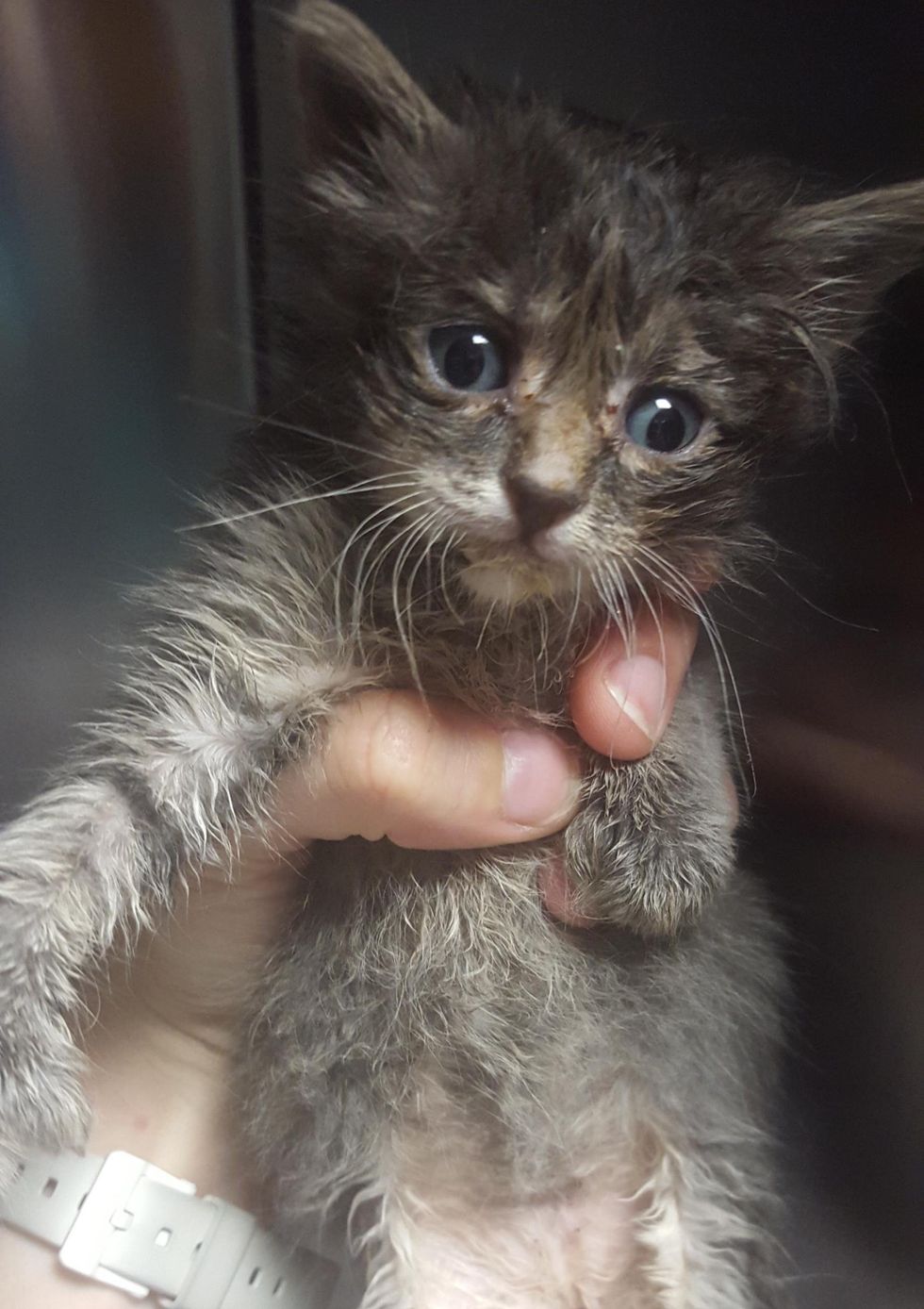 imgur/lurkingcat
They were found abandoned in a box on the side of the road by a good Samaritan. The tiny kittens were dirty and covered in fleas.

"The animal hospital I work at took them in and got started on their treatment so they could be adopted… They were dirty but they were tough little kittens," imgur user lurkingcat said.
The three kitties were so hungry that they scarfed down all the food in their tiny bellies. They were given a bath and a warm bed to sleep in. For the first time in a while, they were fed and clean.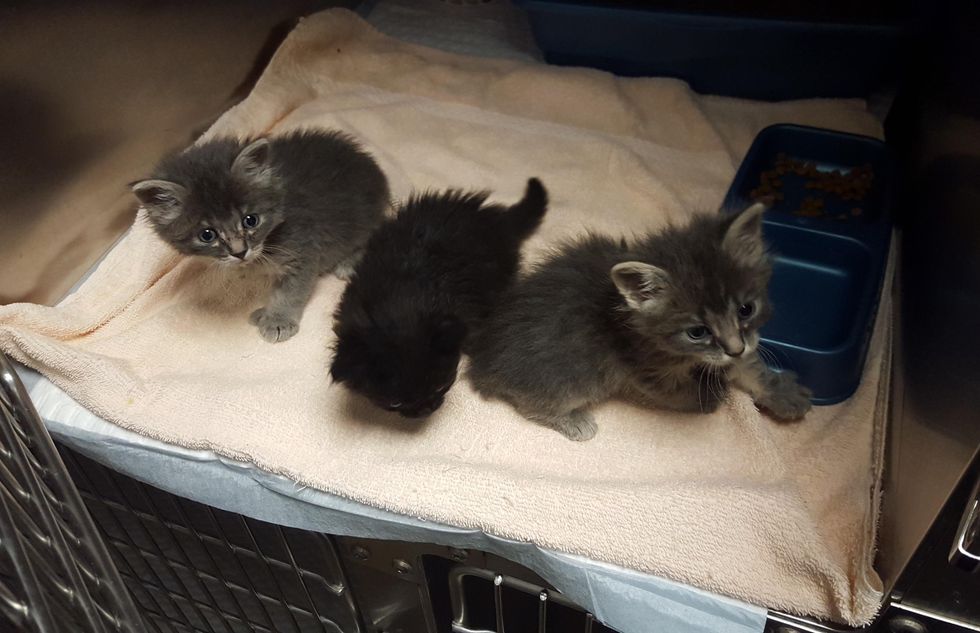 All three kitties!imgur/lurkingcat
When imgur user lurkingcat went to check on the kittens, the tiny polydactyl immediately came up to her for attention. She stared at her human friend with her big sad kitten eyes and tried to hold her hands with those giant mittens.
Resistance is futile!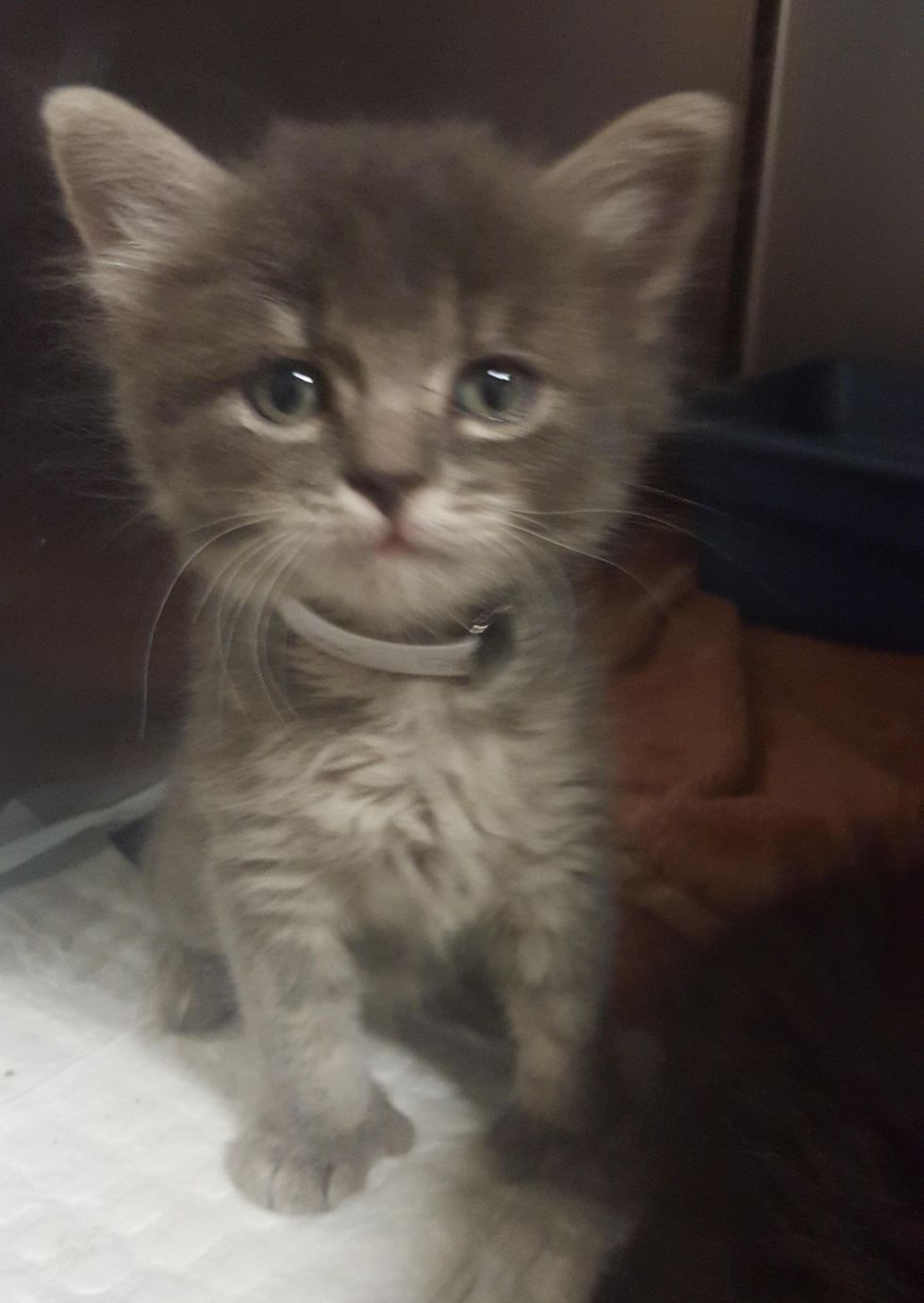 imgur/lurkingcat
The kitten stole her human's heart that day. She was named Princess Lechuga Boogersnot.
Every day little Princess would wait for her human to come cuddle and play with her at the animal hospital.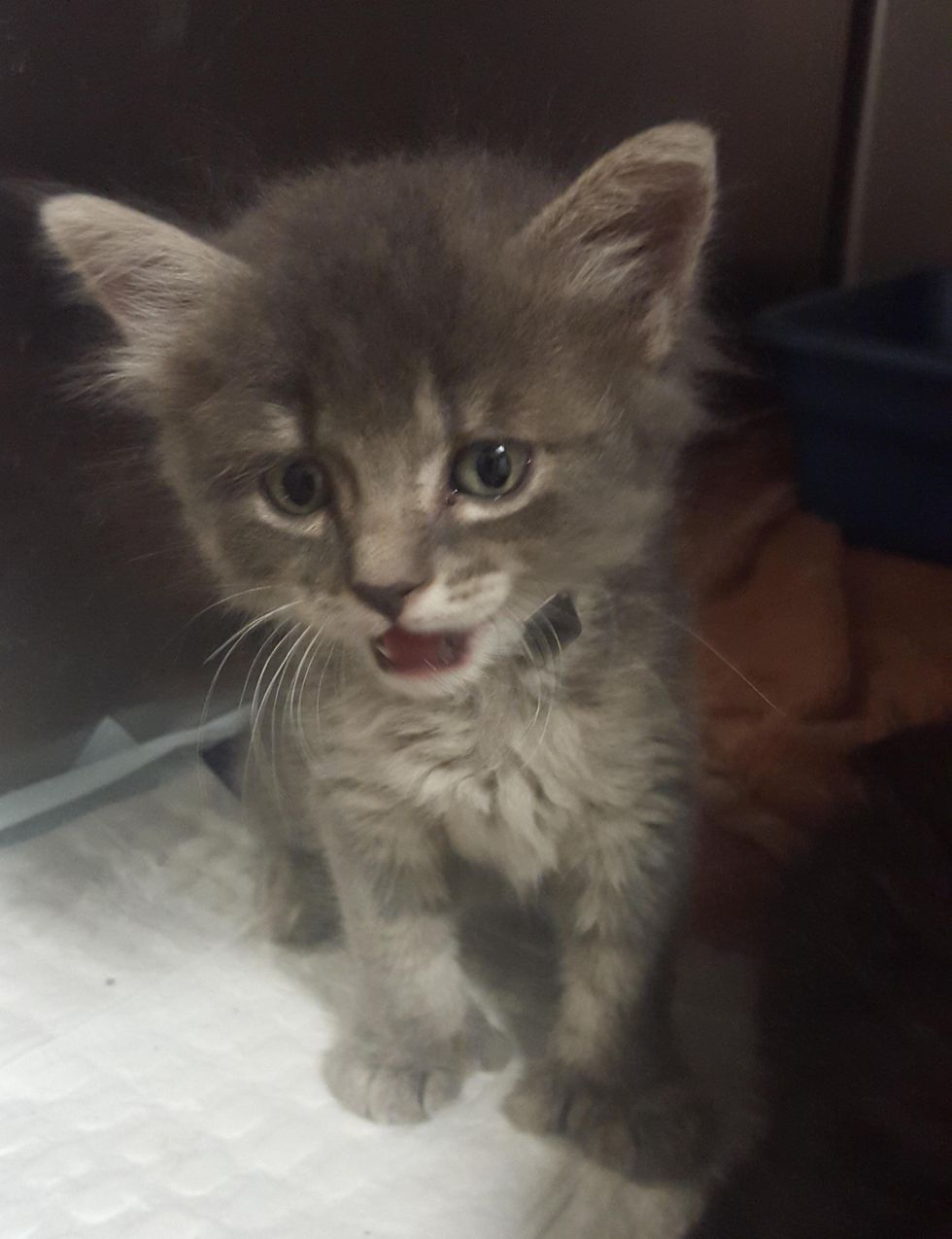 imgur/lurkingcat
A couple weeks after the rescue, they were ready for adoption.
"Cuddle me meow!"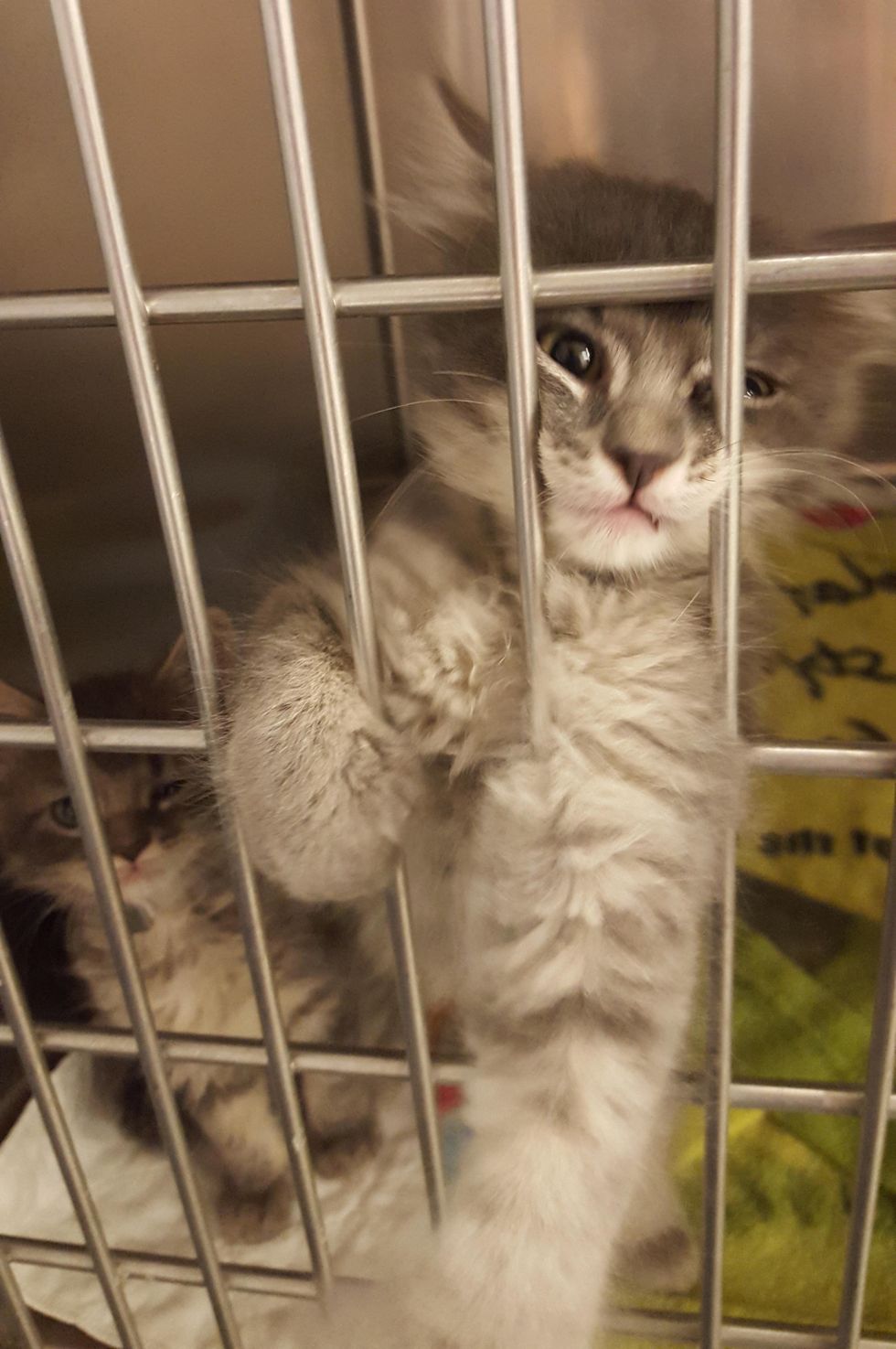 imgur/lurkingcat
"Right before I got to take her home!"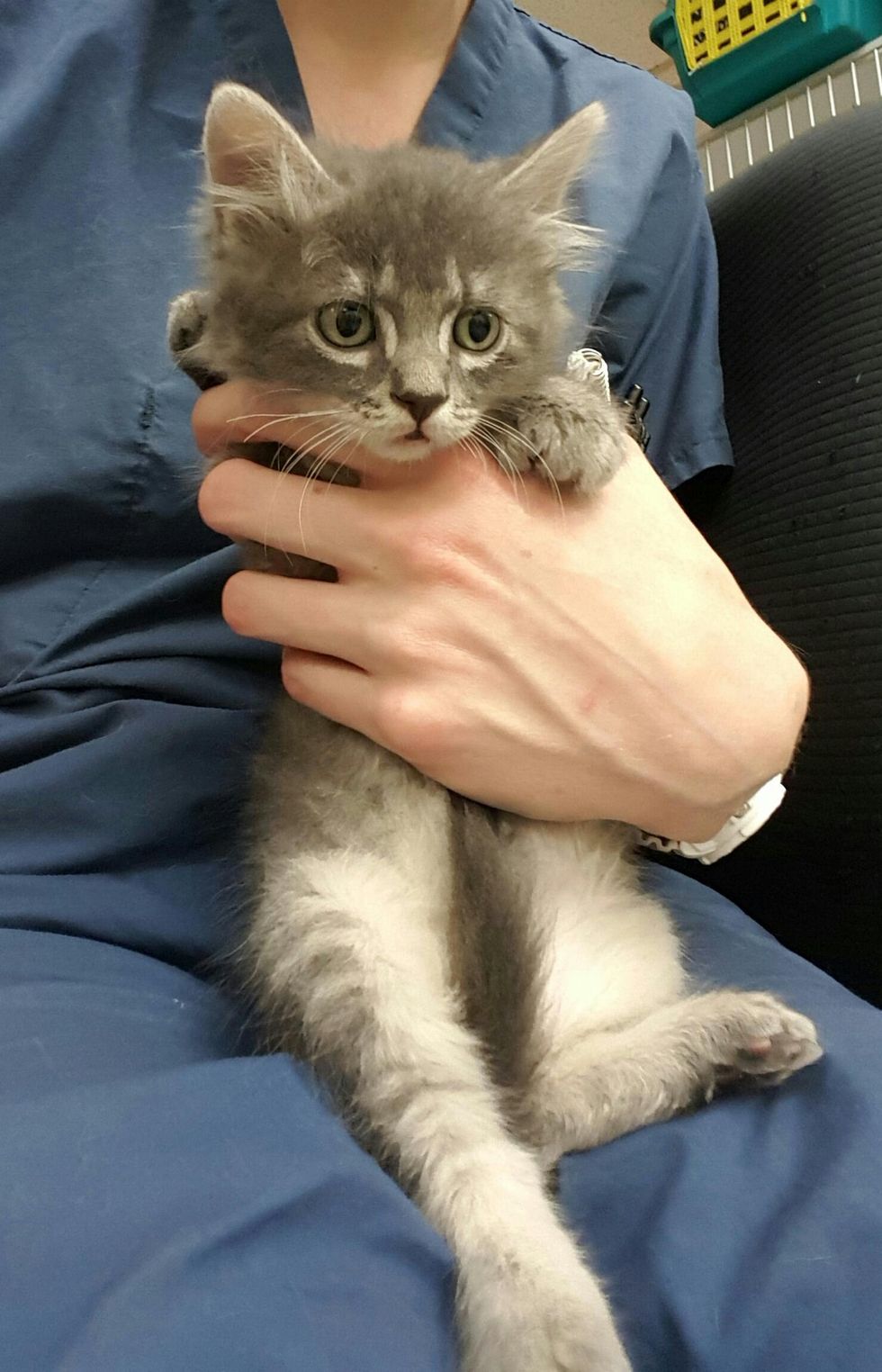 imgur/lurkingcat
It was the happiest day for little Princess when she moved into her new home.
Her human mom made her a kitty house out of a cardboard box, and she loved it.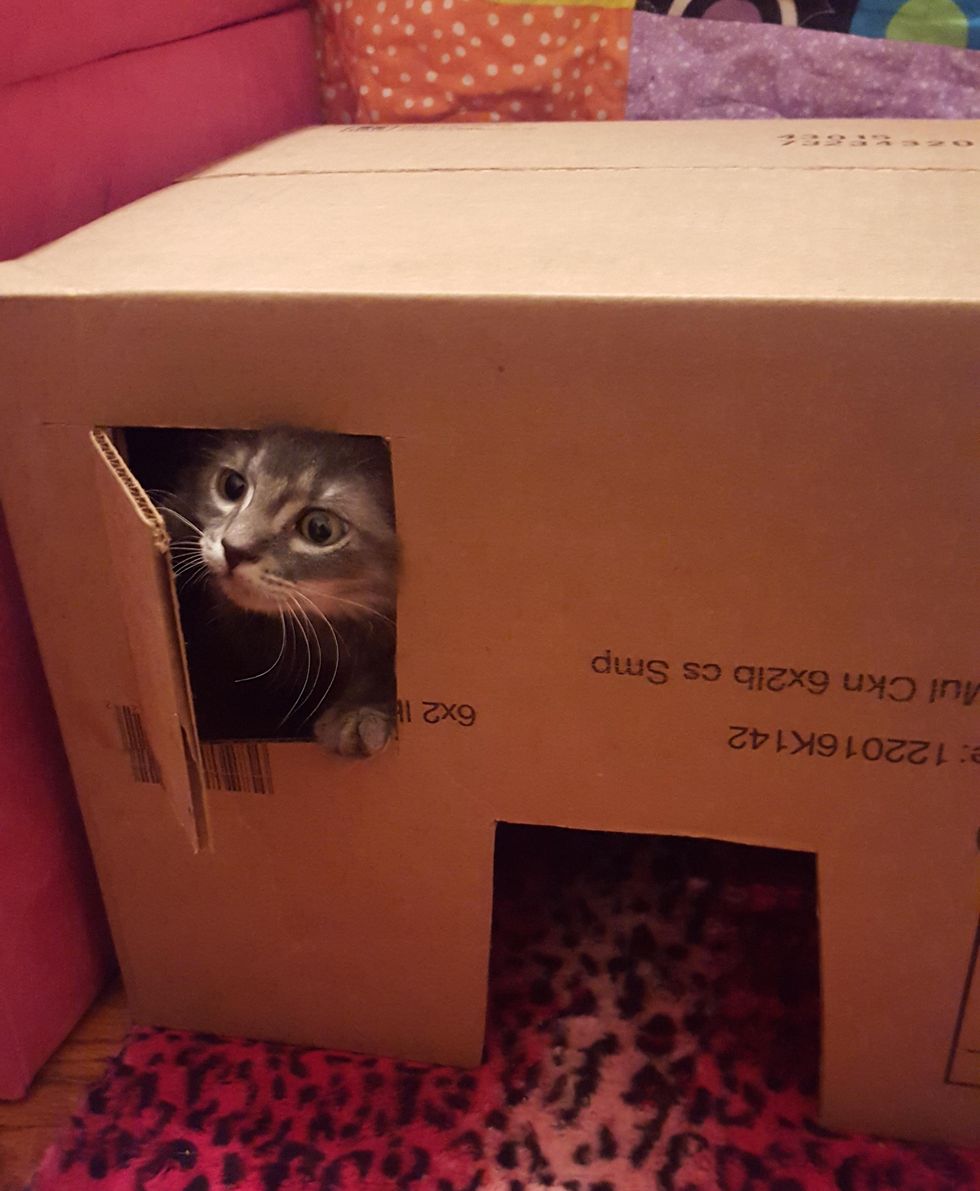 imgur/lurkingcat
But what she loved the most was cuddling with her forever human.
It made her the happiest kitty in the world.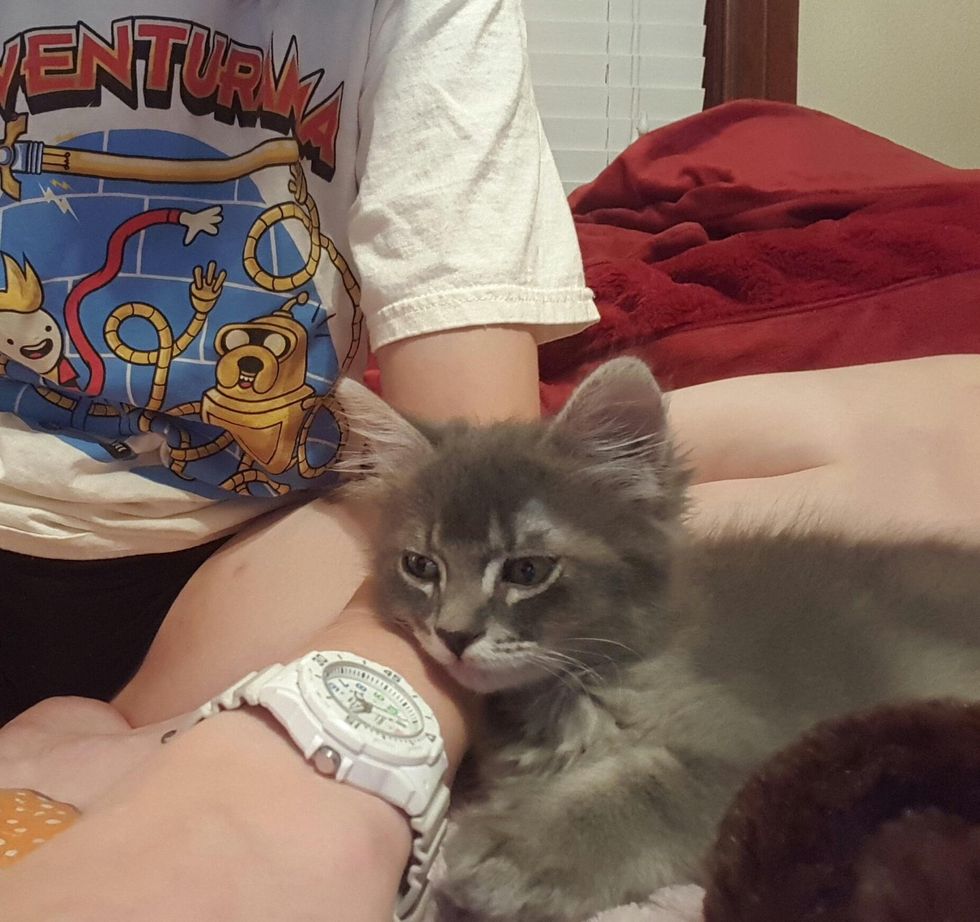 imgur/lurkingcat
Nap time equals cuddle time.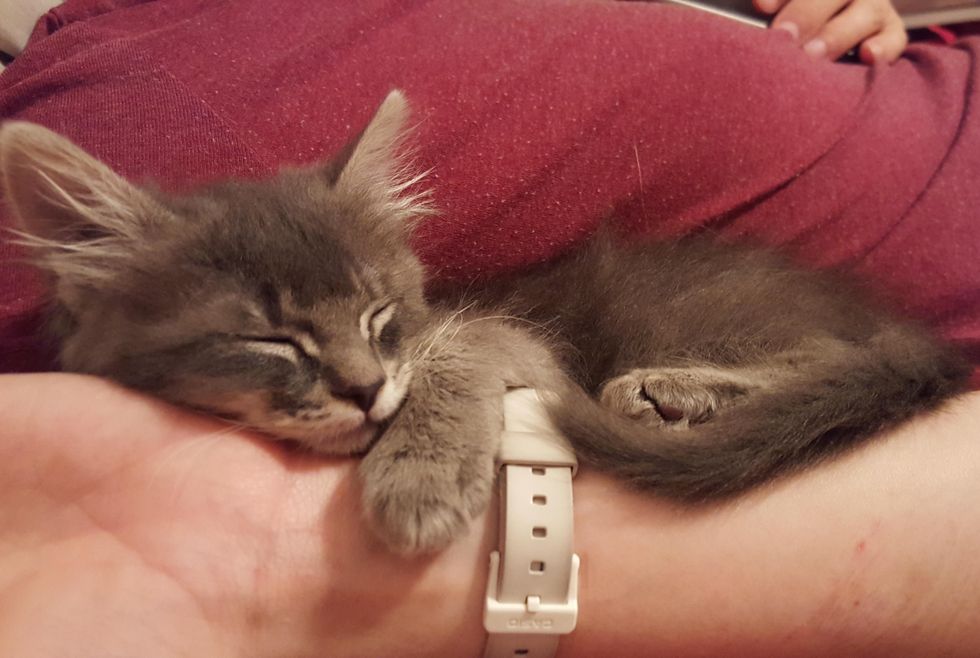 imgur/lurkingcat
"I'm so happy to have been able to be a part of saving these kittens' lives, and I am absolutely in love with Princess Lechuga Boogersnot.
"Her littermates got adopted right away too! It's a happy ending all-around."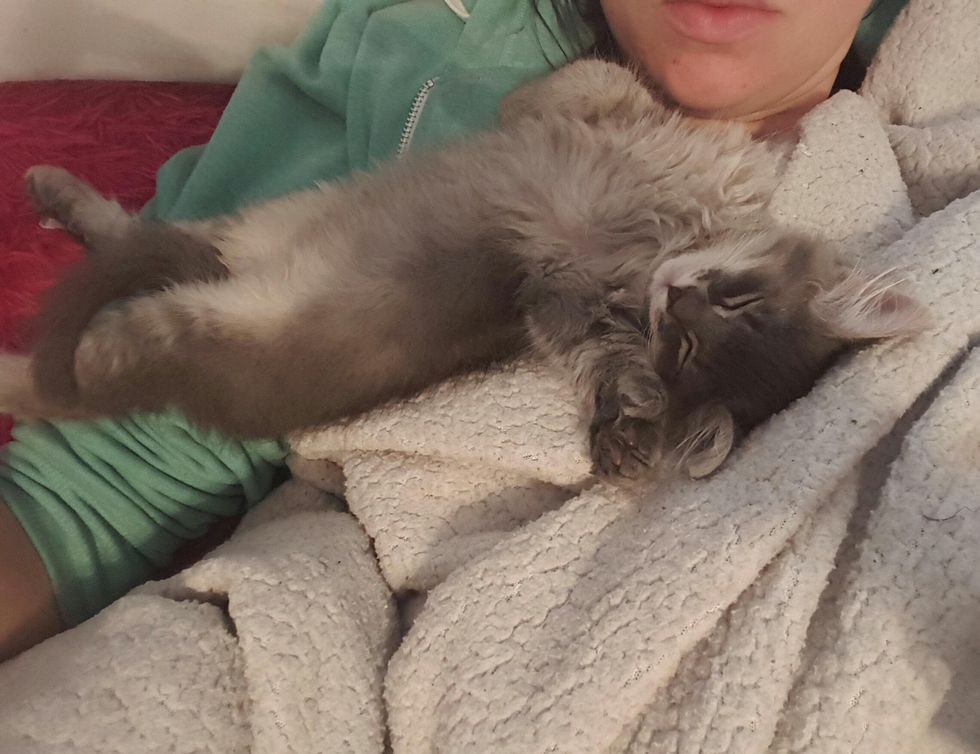 imgur/lurkingcat
All grown up now! Princess and her beautiful, glorious floof!
"Sometimes you don't choose your family... they chose you!"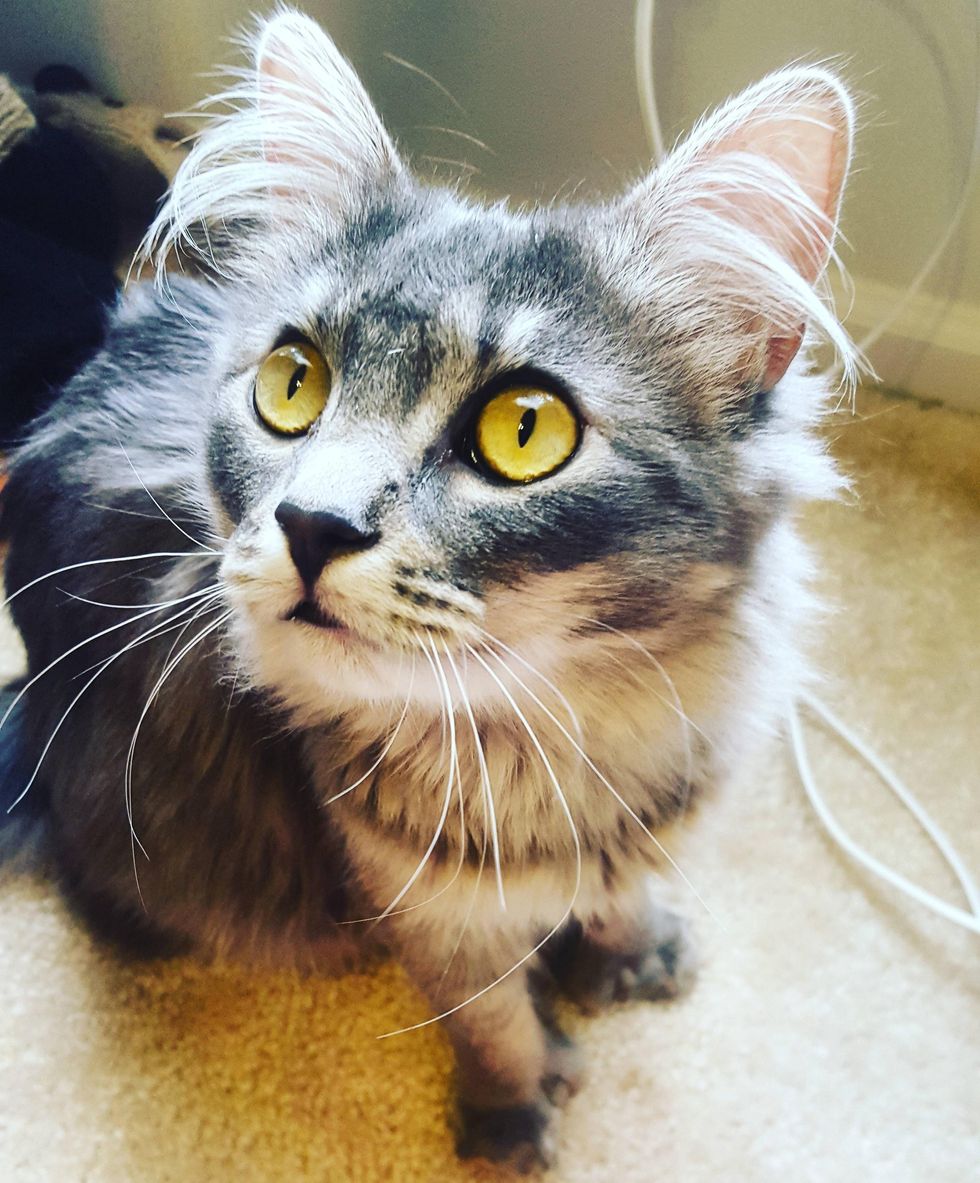 imgur/lurkingcat
Share this story with your friends. (More info: imgur)
Related story: Male Cat With Special Needs Nurtures Litter of Orphaned Kittens