A tiny kitten was abandoned at a police station in Brooklyn, New York. Not only did they take him in, but they decided to convince their boss to let them keep the kitty so they could have a feline purr-trol officer in the house!
Meet Martin the cat!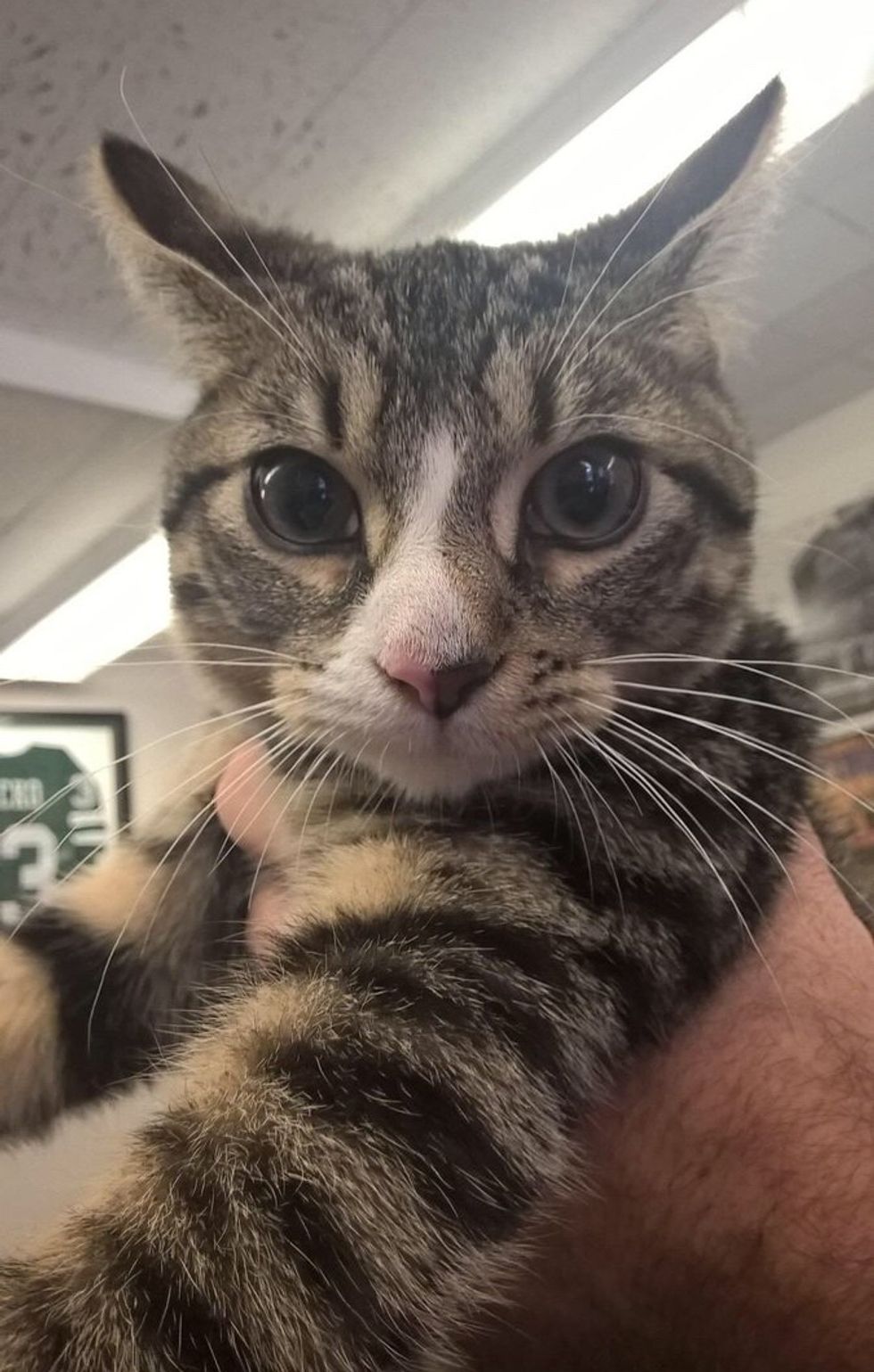 NYPD 60th Precinct @NYPD60Pct
In December, a tiny 6-month old kitten found his way into the arms of the officers at Coney Island's the 60th Precinct. The little orphaned tabby was in need of a loving home.
In just seconds, the kitten swooned everyone over and snuggled his way into their arms. They didn't have the heart to drop him off at an animal shelter, so they came up with a different plan.
They went to the commanding officer and lobbied to adopt the kitten as they needed a mascot and "morale-booster."
"All I know is I'm an animal person and the cops approached me about keeping him," Deputy Inspector William Taylor told Brooklyn Paper. "But I fell in love with the little guy."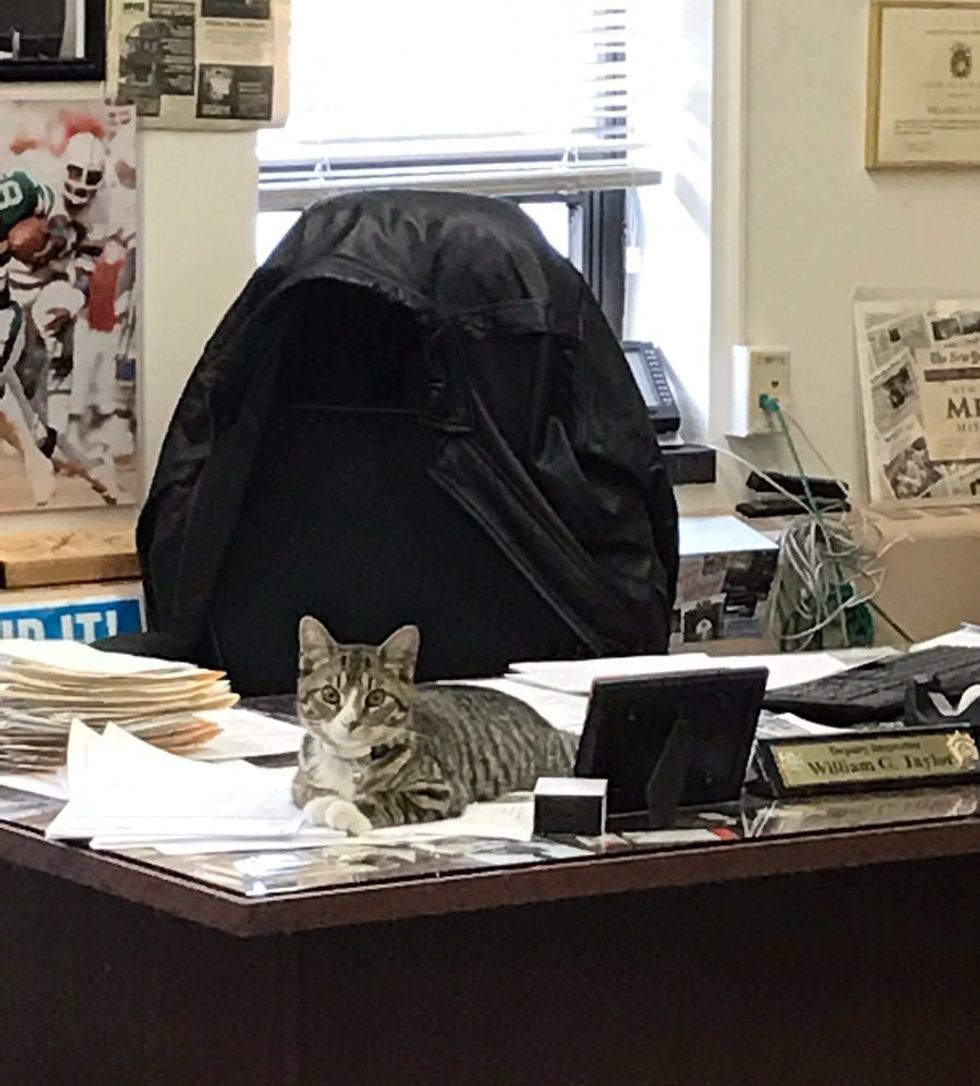 NYPD 60th Precinct @NYPD60Pct
The kitty was named after Officer Martin D. Costanza who petitioned persistently to keep him.
The tabby boy cheers up everyone. He is able to bring a big smile to their faces, especially for those who are having a hard day.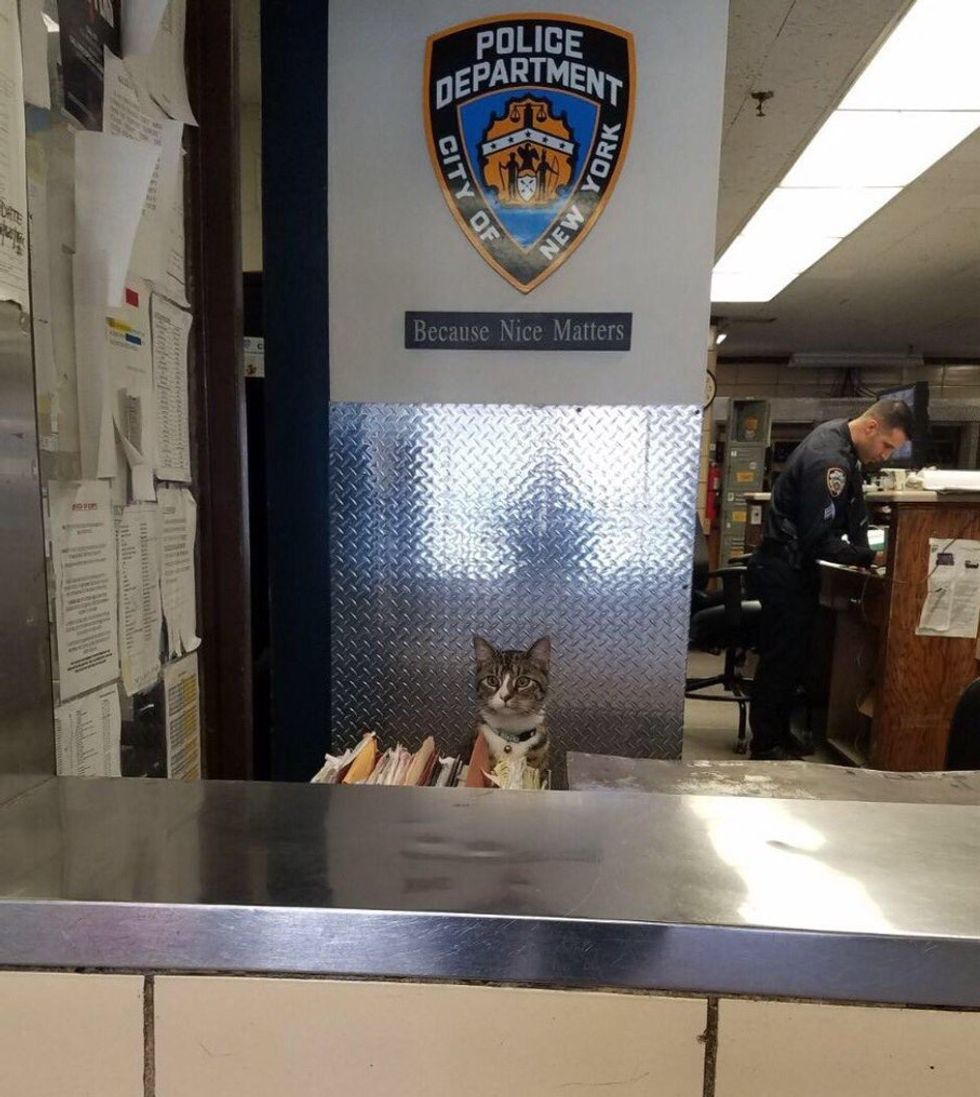 NYPD 60th Precinct @NYPD60Pct
Taylor gave the approval and was happy to foot the bill under the condition that someone else has to take charge of the litter box.
Everyone from the office pitched in to help--they got the kitty food, treats and took him to the vet to get him shots, neutered and chipped.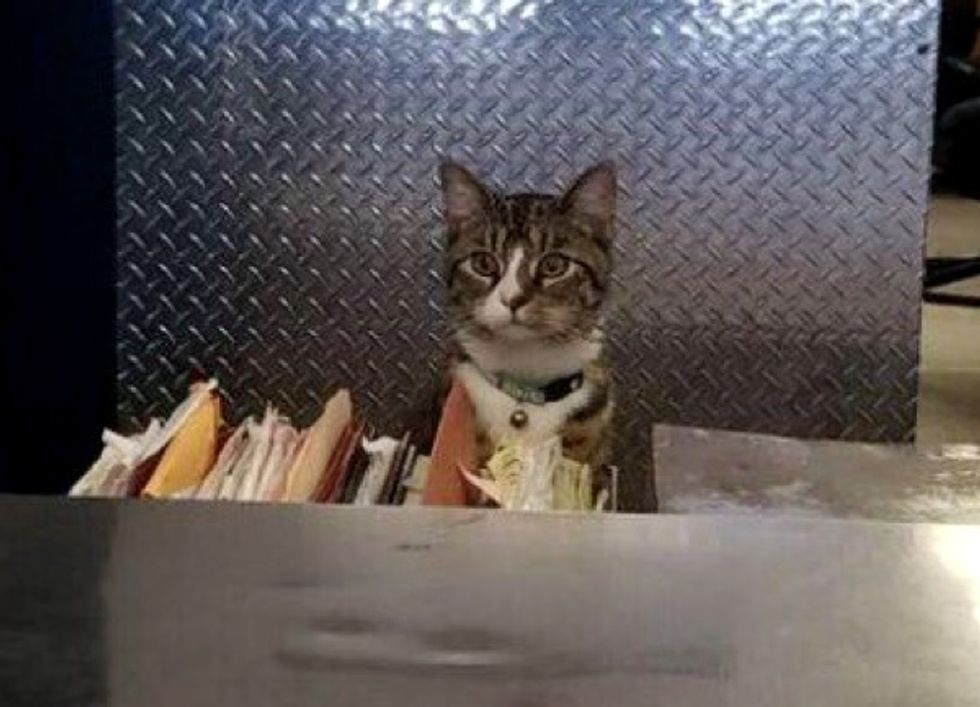 NYPD 60th Precinct @NYPD60Pct
In return, Martin patrols around the station house every day to give each officer a purrsonal inspection and lots of cuddles.

They set up three food stations for their feline supervisor and several baskets for napping and all you can play cat toys. Martin has free reign of the house, but he prefers Taylor's office. Every morning he waits by the door to greet him and then proceeds to take over his chair.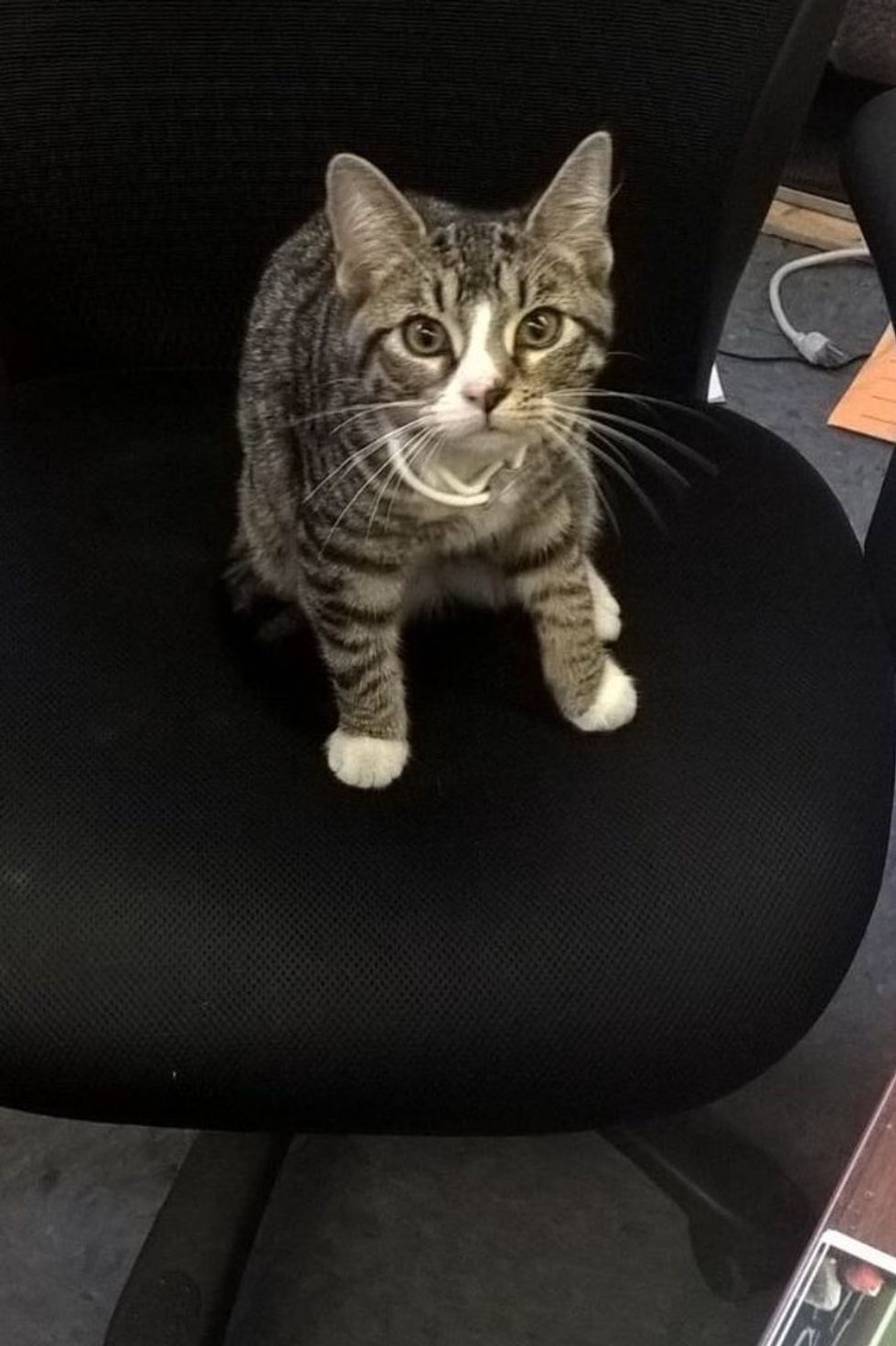 NYPD 60th Precinct @NYPD60Pct
The tabby boy has a knack of knowing when someone could use a bit of TLC and goes up to the person to offer a helping paw.

"I like how friendly he is… He's like a dog," Sergeant Raj Lalwani told NYPOST. "You call hi and he'll come. I don't think he knows he's a cat."
"He runs all over the place... Everyone just loves the little guy," Taylor added.
Meet Martin, the 60th Precinct's station-house cat https://t.co/g3eeiUm2pl https://t.co/t4ODLjxNJx

— Brooklyn Paper (@Brooklyn Paper) 1487953179.0
Share this story with your friends.
Related story: Cops Chosen by Friendly Stray Cat Build Cozy Kitty Condo Just for Her...