A man was at a farm when he heard a kitten's cries. He followed the sound and found a little bundle of fur in the grass with no mom in sight.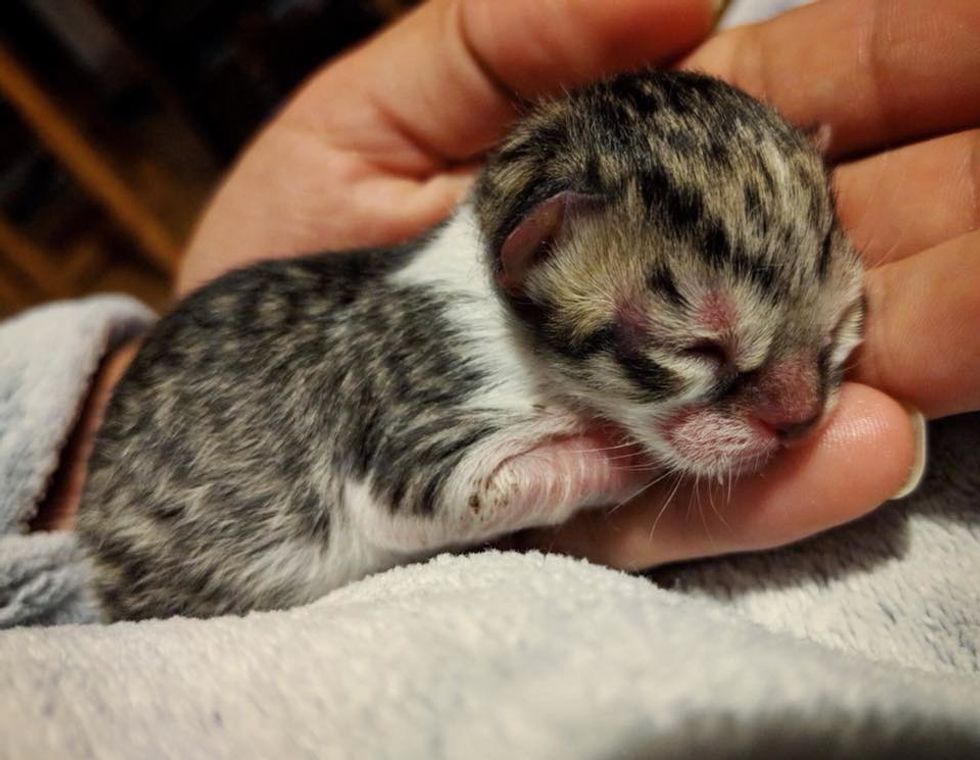 Chatons Orphelins Montréal
After waiting for the cat mom to return but to no avail, he scooped up the kitten and brought him inside. He reached out to Jessica, a CVC technician and volunteer at Chatons Orphelins Montréal, and asked if she could take him in.

The kitten was less than a day old and very frail. Jessica immediately rushed to get him. She brought along some Kitten Milk Replacer so she could start feeding him on the spot.
The little orphan was dehydrated and underweight at just 86 grams. No one knew if he would pull through but they refused to give up.
They named him Woody.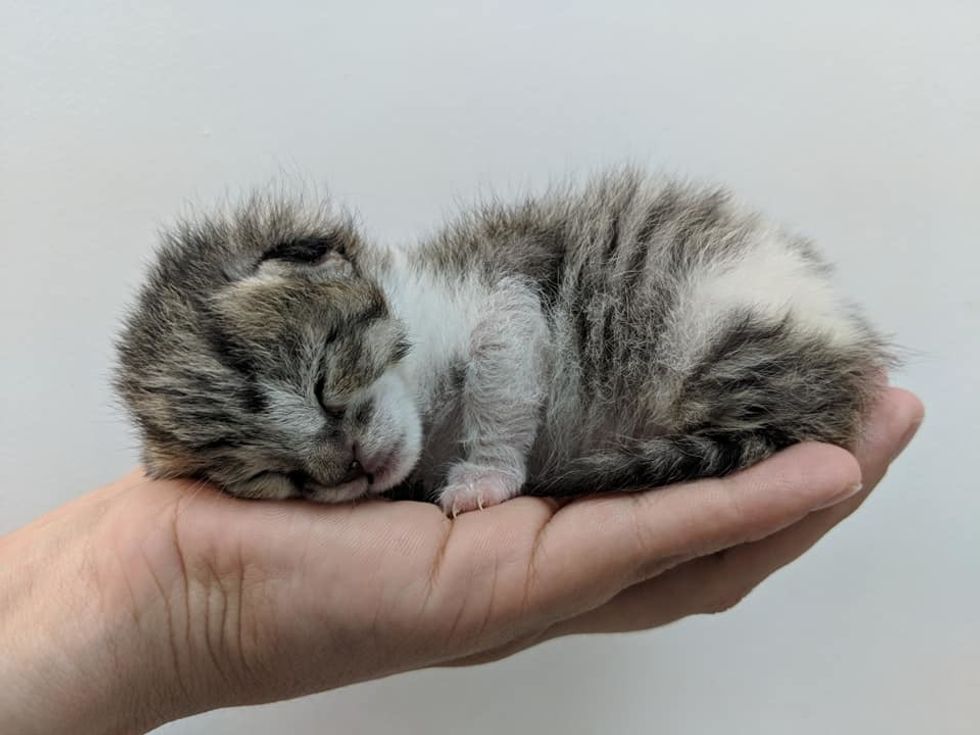 Chatons Orphelins Montréal
When Jessica tried to feed him the first time, he latched on right away. At just one day old, the little feline had the heart of a warrior.

"Kim and I, technicians at the clinic, are sharing the responsibility of nursing him day and night," Jessica said.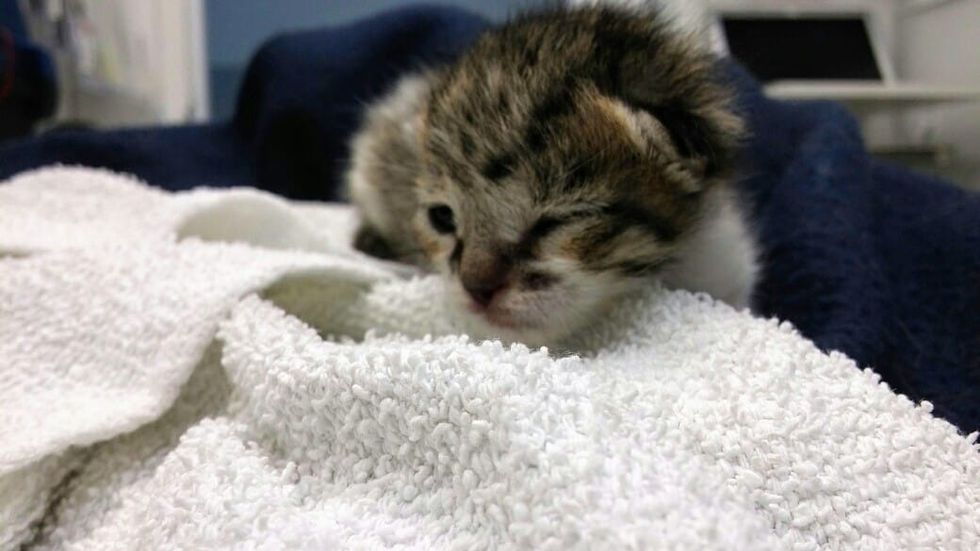 Chatons Orphelins Montréal
One week later, little Woody reached the 200 gram mark. He became very attached to his caretakers, who kept him fed every two hours and made sure that he was warm and comfy at all times.

Once his eyes opened, he began to use his tiny legs to crawl and explore. "Woody is doing well and his first steps were so sweet. He likes the comforter cover and he loves to roll around," the rescue said.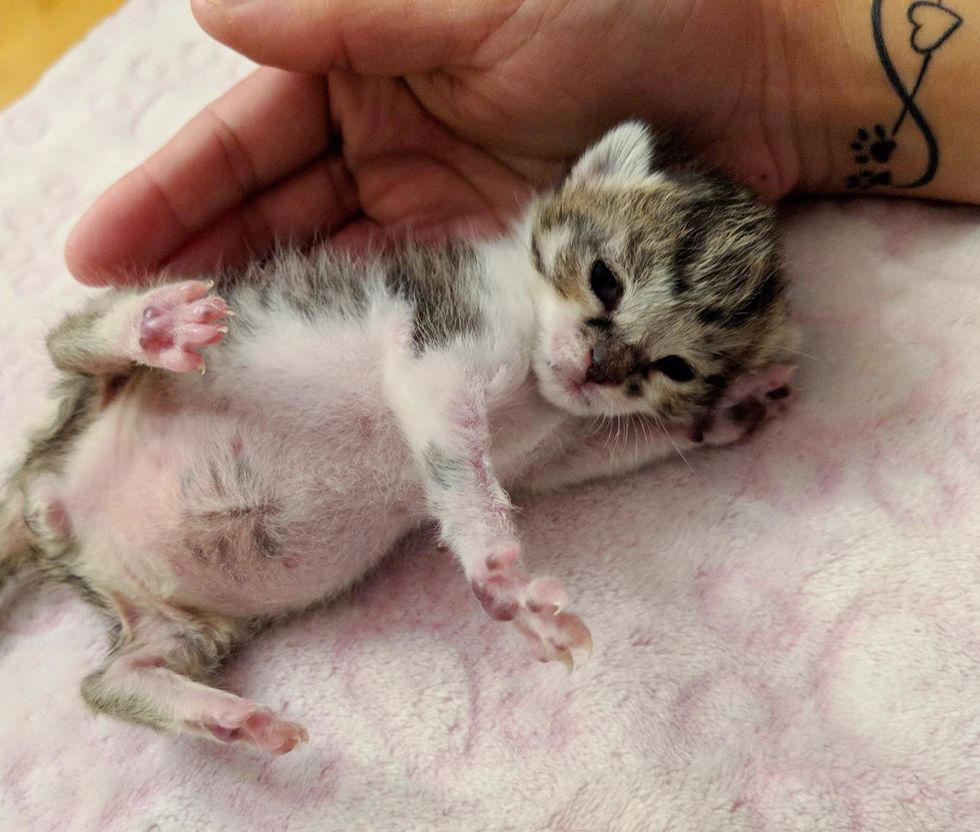 Chatons Orphelins Montréal
They celebrated each day with the kitten as he grew.

A few weeks later, Woody is thriving in foster care. "He's a little miracle."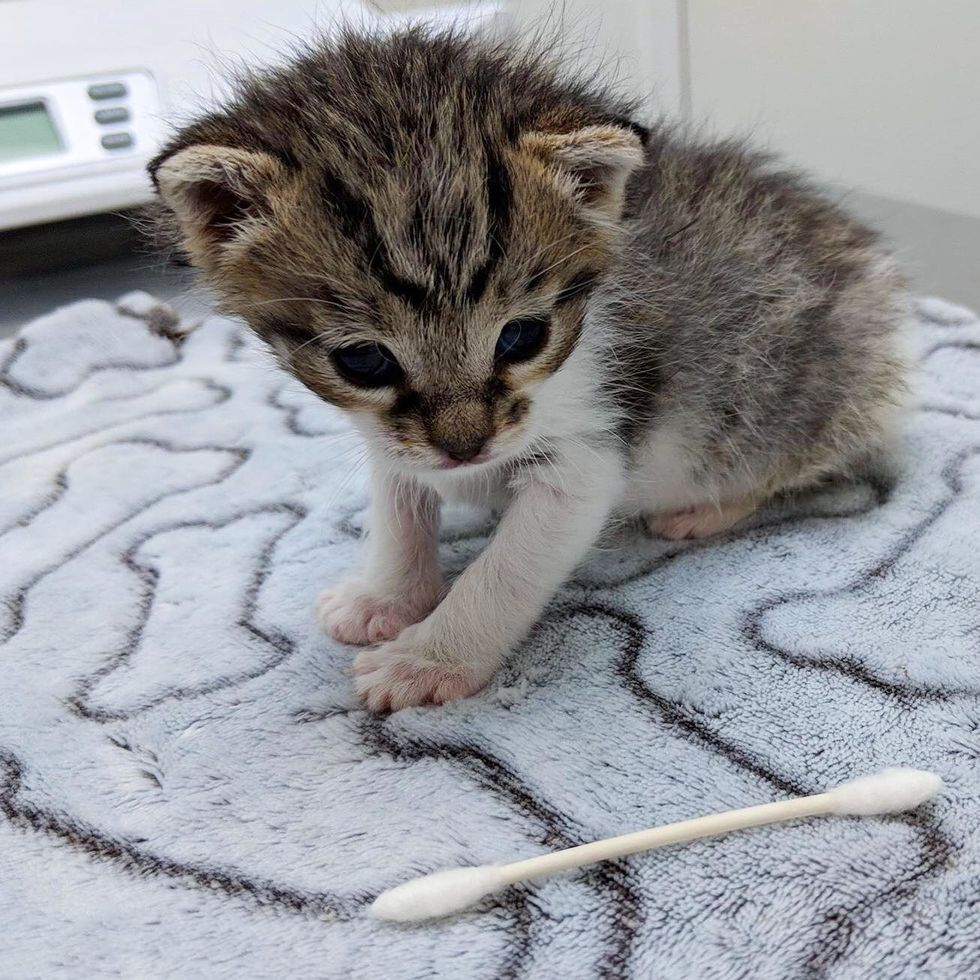 Chatons Orphelins Montréal
The kitten still has a lot of growing to do until he's big enough for adoption.
"He was found alone outside on his very first day of life. Now he is strong and gains weight every day," Jessica said.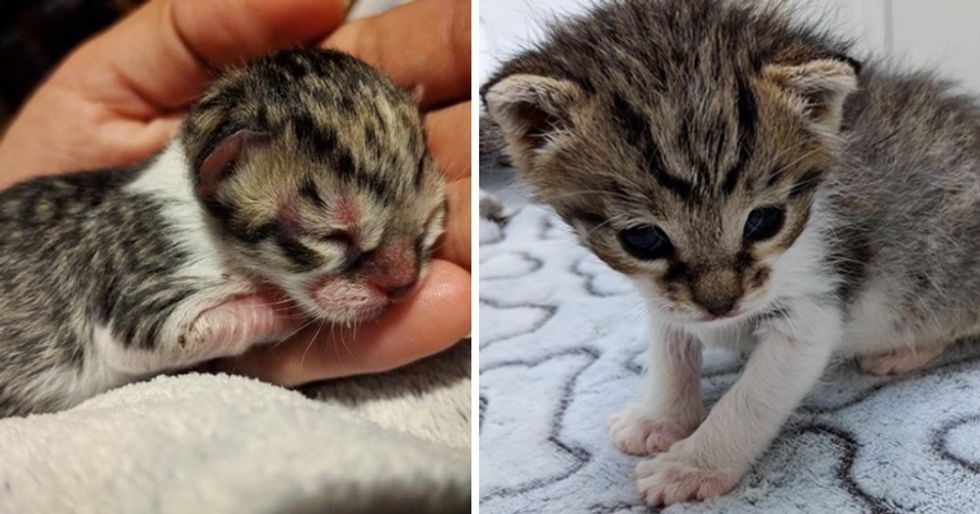 Chatons Orphelins Montréal
Follow updates on Woody on Facebook.
Watch Woody in this cute video:
Tiny Miracle Kittenyoutu.be
Share this story with your friends.

Related story: Kitten Found Under Street Lamp Starts Purring When She Finds Someone to Love