A family was looking to adopt a cat and found an 11-month-old kitten and his sister who couldn't find a home.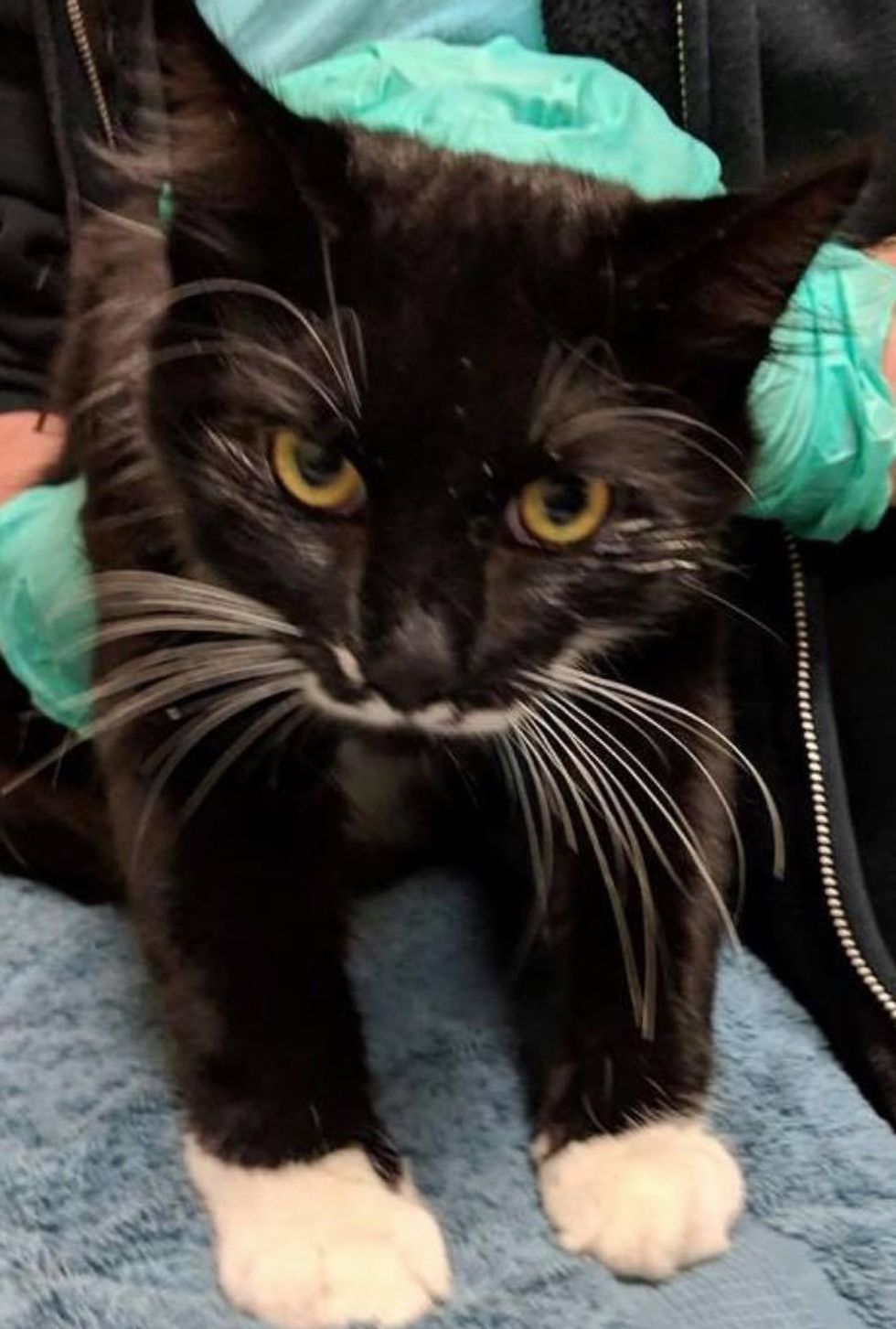 HunterLove Your Feral Felines
Love Your Feral Felines, a rescue group based in North San Diego County, California, was contacted about two tuxedo kittens that needed help.
"Our local shelters reached out to us to ask us if we could take them in. They did not meet the shelters' adoption criteria," the rescue told Love Meow.

Both kittens were semi-feral and couldn't adapt to living indoors. Love Your Feral Felines has a Barn Cat Placement Program designed to find homes for cats that have traditionally been deemed un-adoptable through local shelters adoption procedures.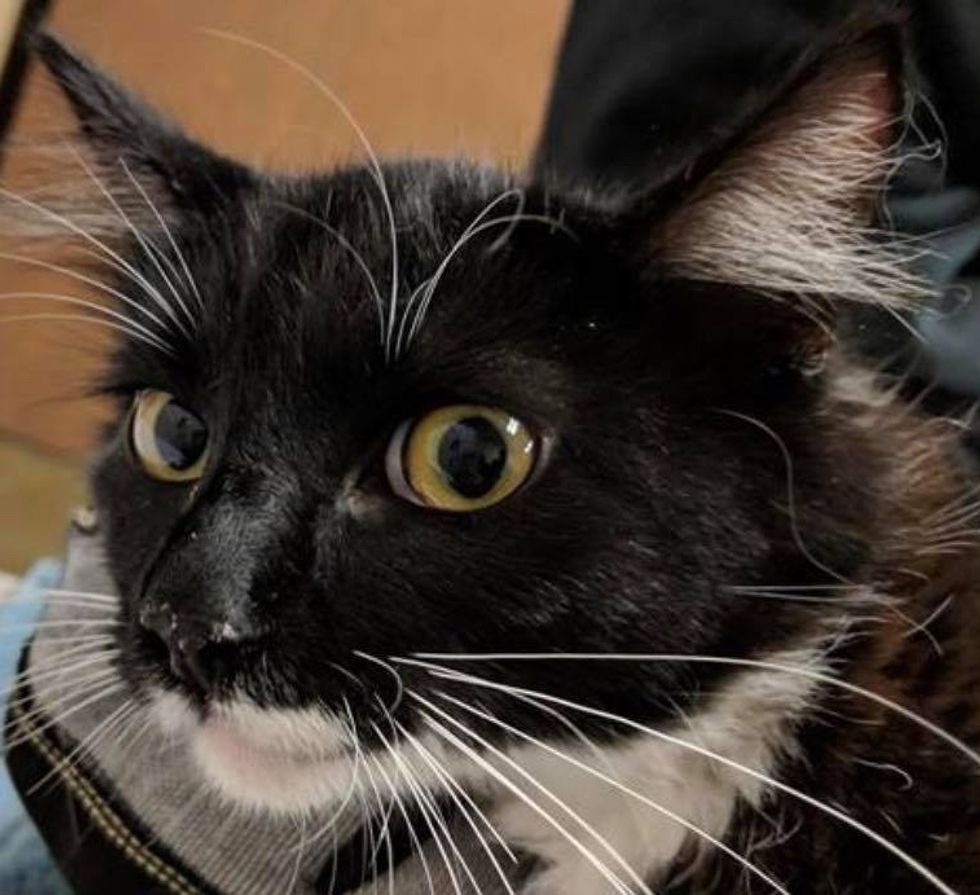 KateLove Your Feral Felines
Meanwhile, a family from Alpine, California was looking for a cat for their barn home to keep the rodents down. Their daughters were excited about having a guard kitty and a new addition to their family.

When they met the bonded tuxedos, they decided to change their plan.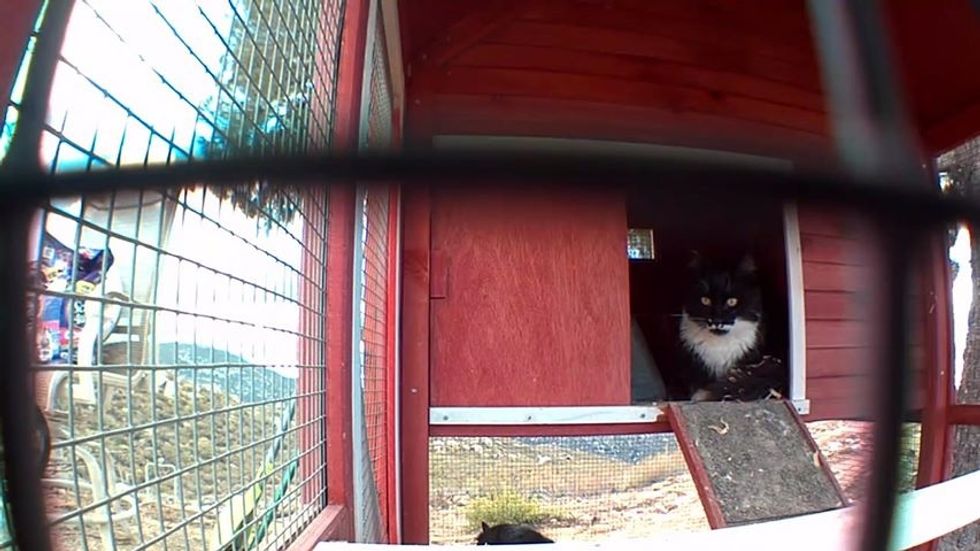 Love Your Feral Felines
They ended up adopting both kitties. "The family wanted to keep them as we assumed they were siblings."
They brought them home and followed the steps to properly introduce them to their barn. After 4-6 weeks of acclimation, they began their life as working barn cats, keeping little critters at bay.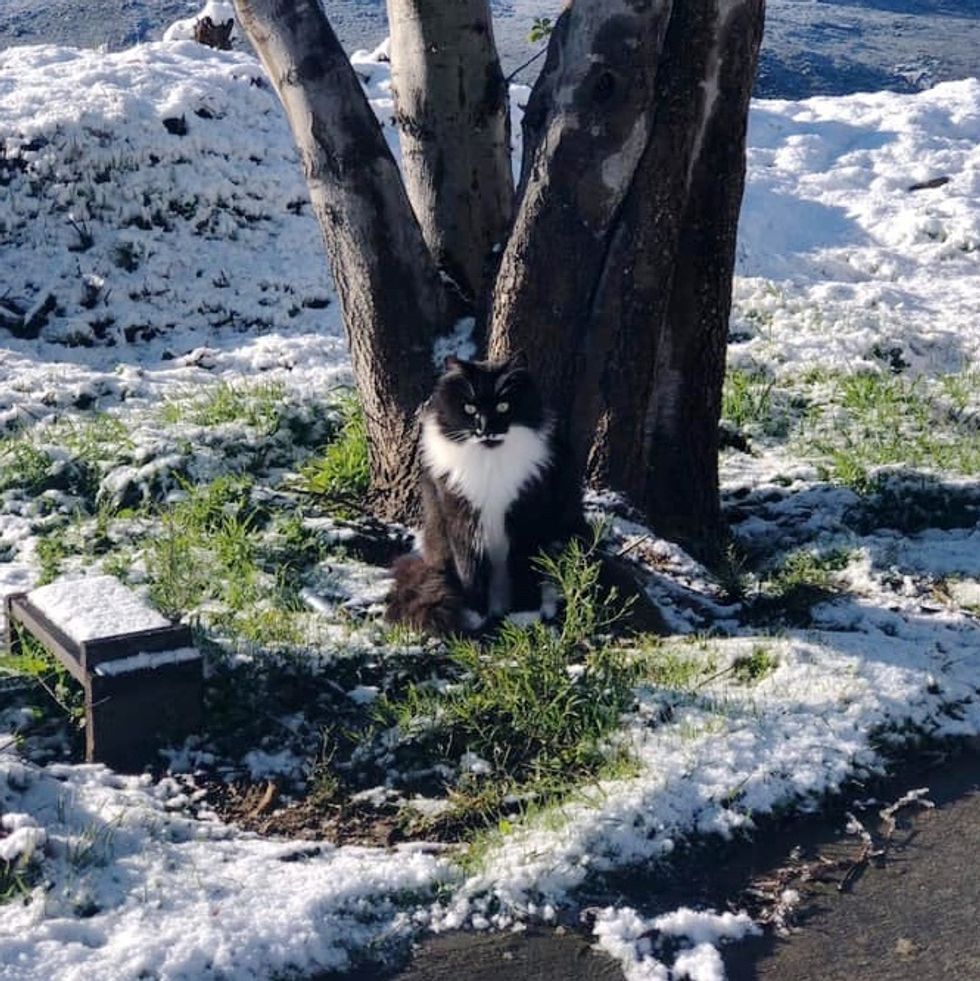 Love Your Feral Felines
The family named them Hunter and Kate. Soon they discovered that Hunter would follow their daughter, Aizlyn, around the barn like a little dog.
"Hunter and Aizlyn are best friends. She calls them to eat and he comes running and runs on her legs while she is filling their bowl," the Draher Family told Love Meow.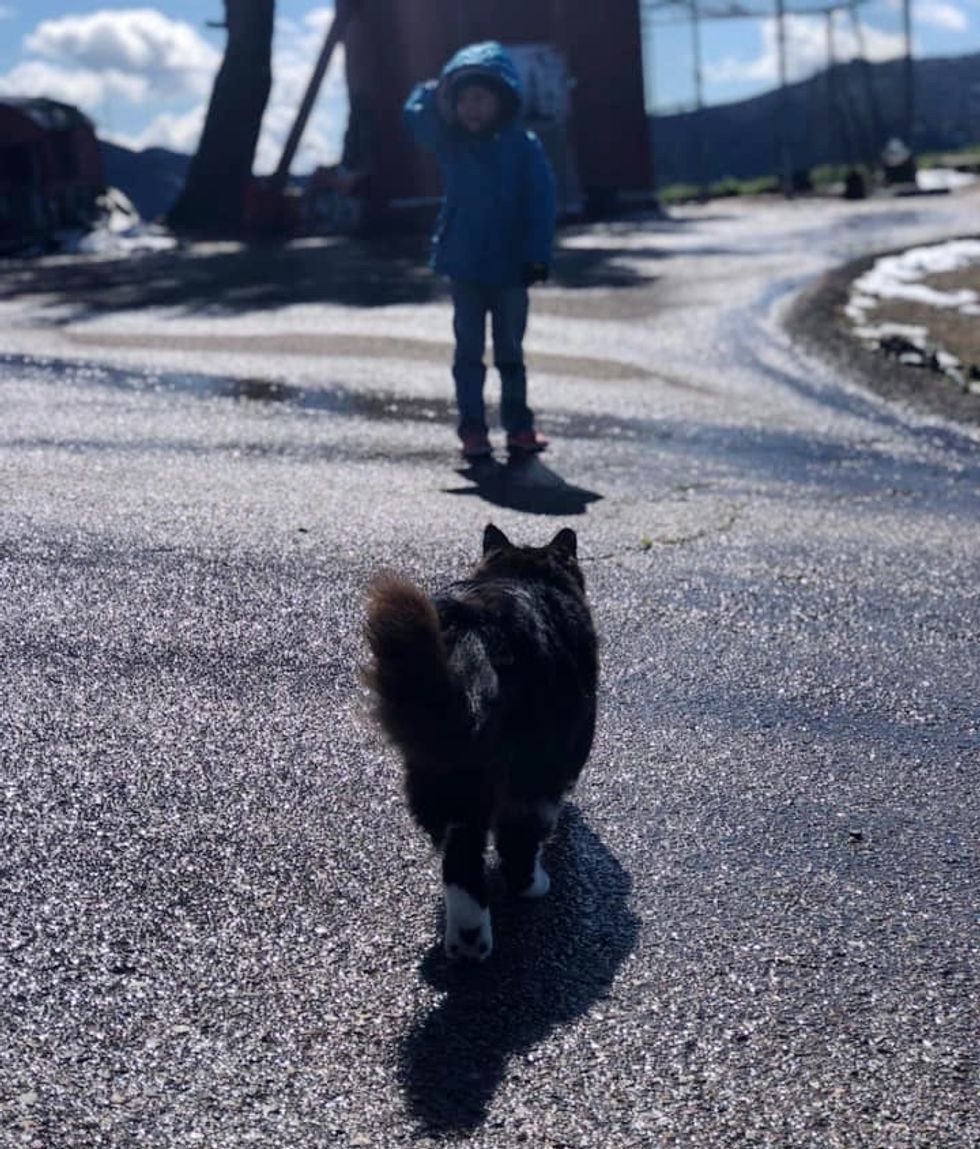 Love Your Feral Felines
"Hunter loves to follow us around the yard while the kids are playing or doing yard work."

Watch Hunter and his human in this cute video:
Cat follows his human around their barnyoutu.be
Kate prefers watching from a distance.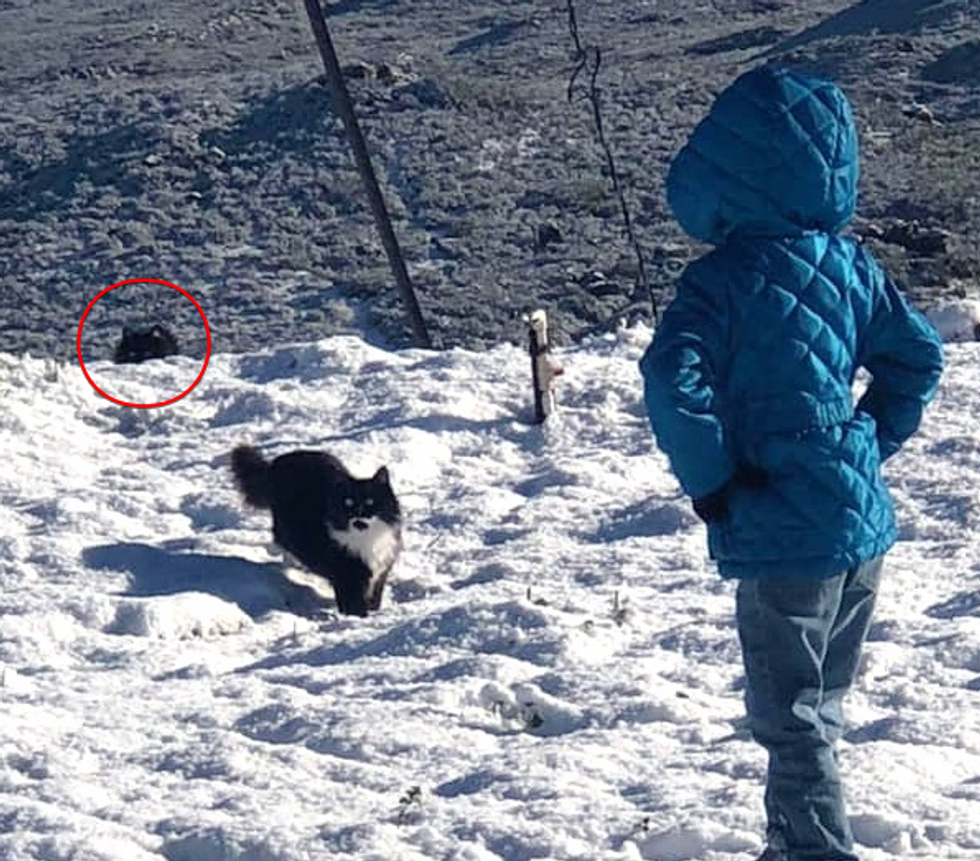 Hunter walks up to his human while Kate watches from a distanceLove Your Feral Felines
Wherever Aizlyn is, Hunter follows.
"He is now the protector of his big sister. He follows her everywhere and they're best pals," the rescue said.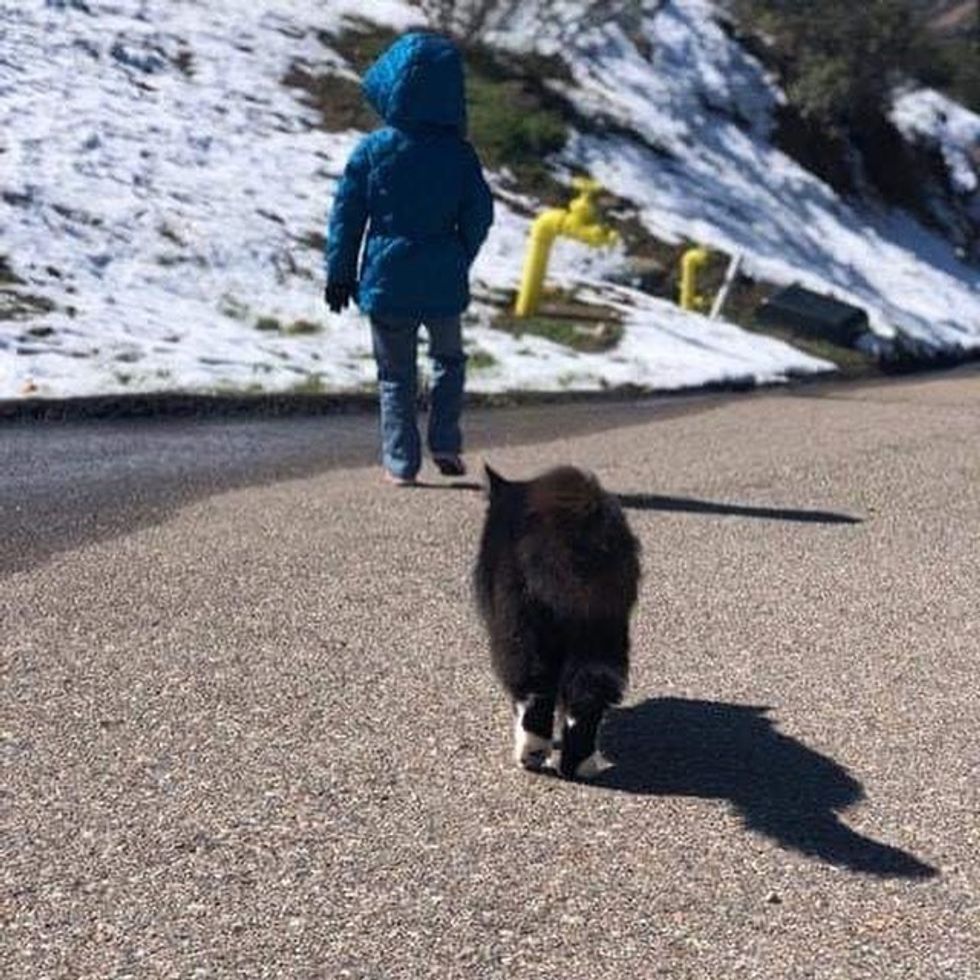 Hunter follows his human aroundLove Your Feral Felines
Kate enjoys watching her humans from a distance while taking charge of the barn (their turf) alongside her brother.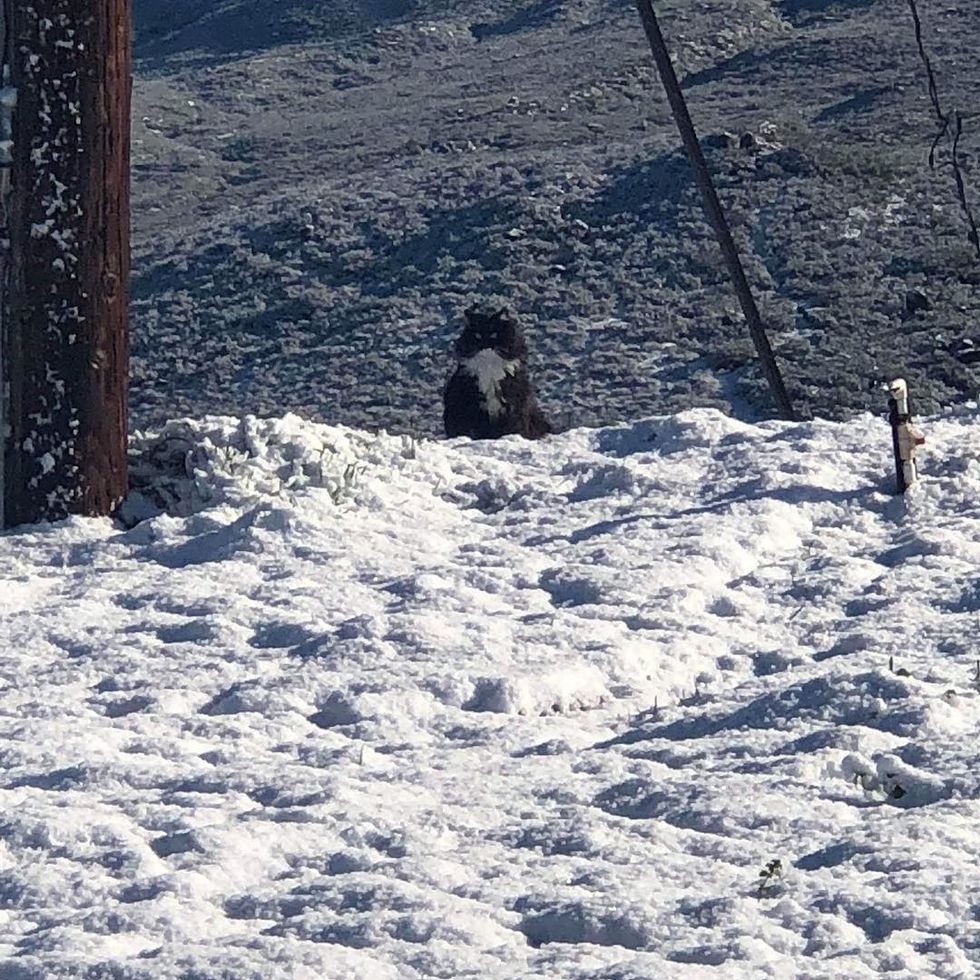 KateLove Your Feral Felines
The two cats who were deemed "un-adoptable," have found their perfect home.
Hunter continues to follow and protect his favorite human every day while guarding his barn - his forever home.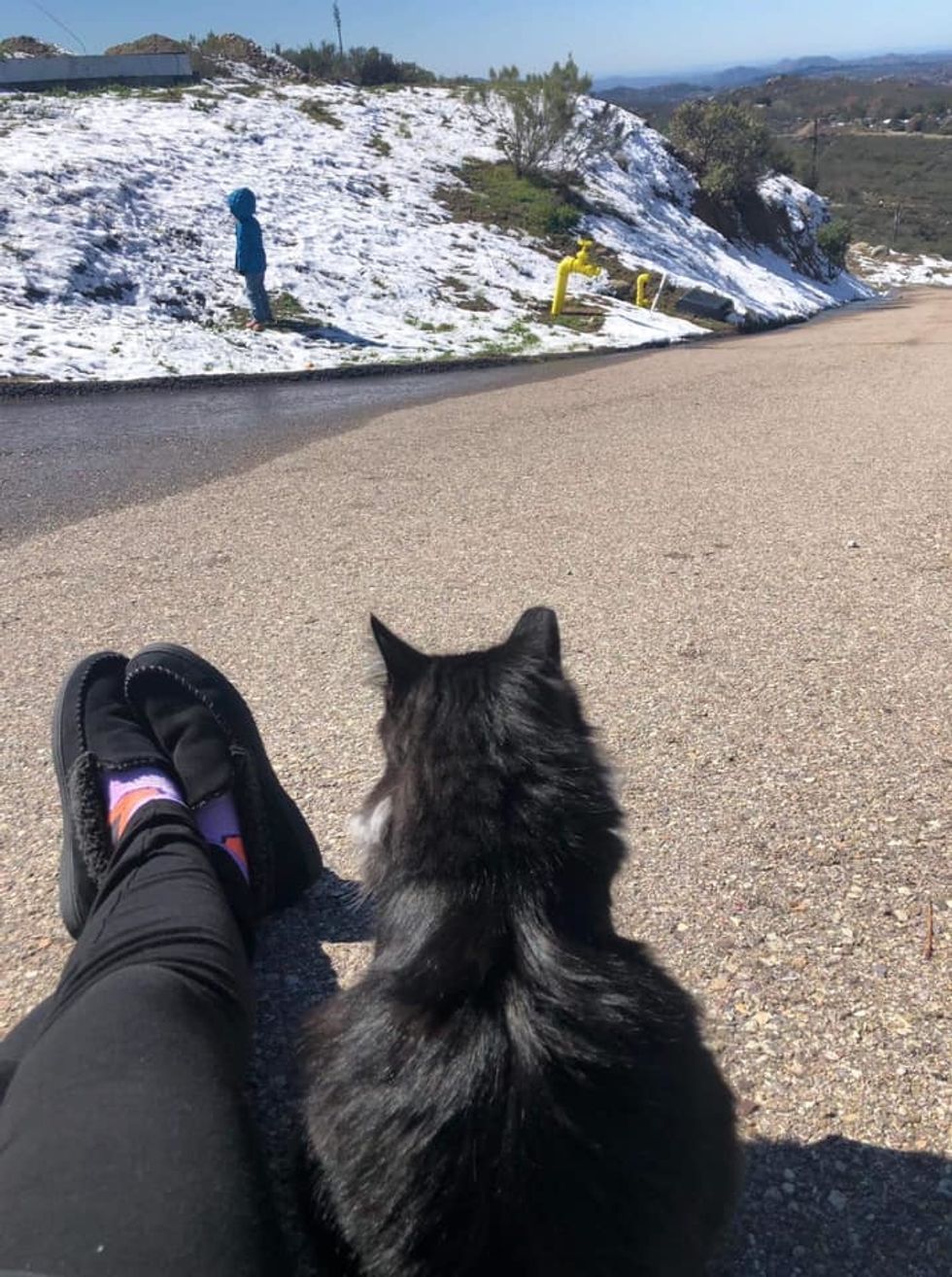 Love Your Feral Felines
Share this story with your friends. Follow Love Your Feral Felines on Facebook and Instagram.
Related story: Kitten's Tuxedo Coat Turns into Beautiful Snowflake Markings Due to a Rare Condition