A man gave a shy kitten a home, and the little bundle of fluff hopped on his shoulder and wouldn't leave him.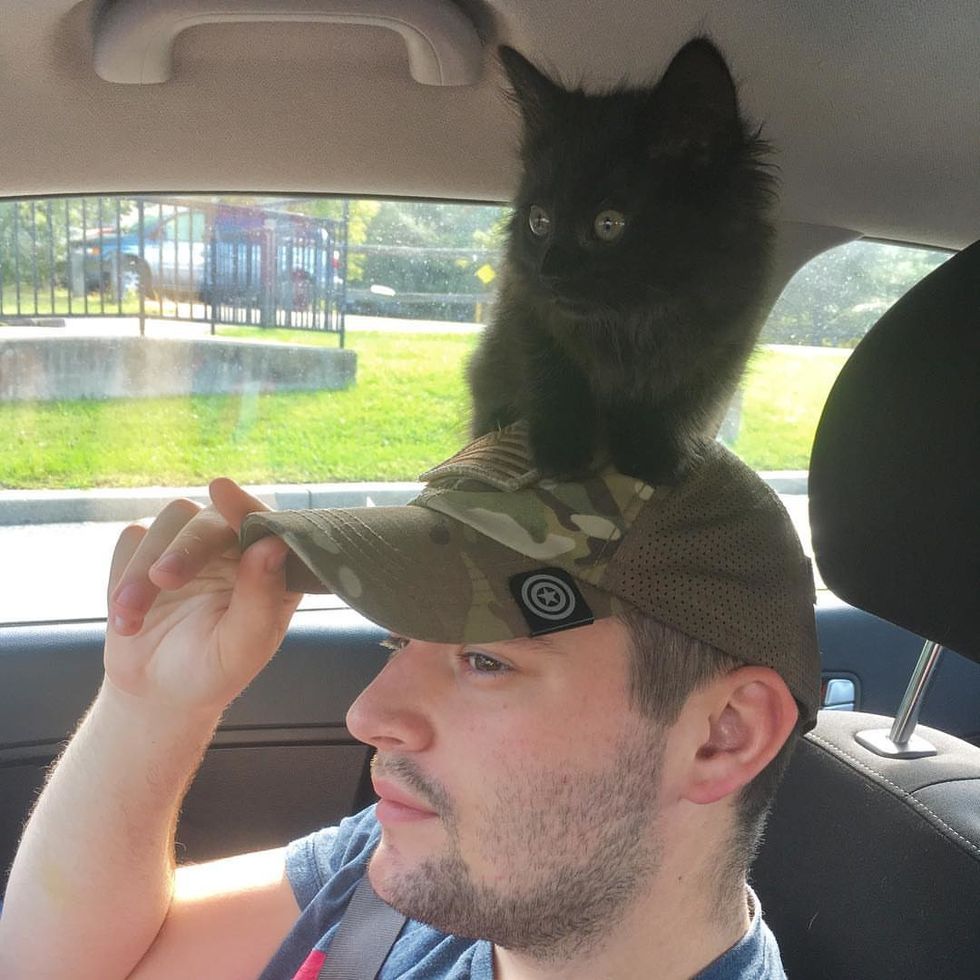 Jesse Aragona
Jesse Aragona drove to a farm in Saratoga, New York when he learned about a little black kitten who was looking for a home.

"A woman had found a cat with kittens in her barn. Bucky (the kitten) was just a shy little puff," Jesse told Love Meow. "He hid himself away dusting every crevice he could hide in."
Jesse, who has a soft spot for cats, was instantly smitten with the little bundle of fur. He showed the shy kitty that he meant no harm and quickly won him over when he started cuddling with him.
Soon after they arrived home, Bucky clung to him for security and comfort and wouldn't leave his side.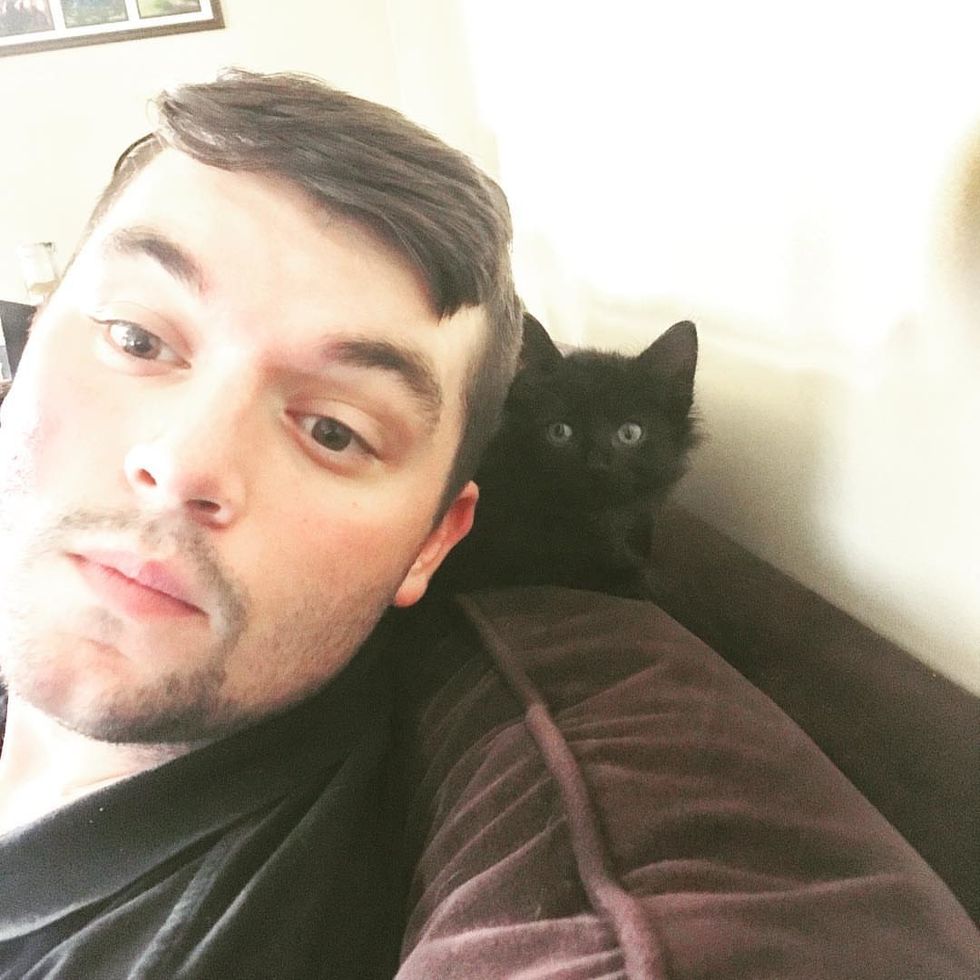 Jesse Aragona
From the start, Bucky was a shoulder cat. He would crawl onto Jesse's shoulders and even made his way onto his head as he demanded to be carried around as so.
"I was still in the military and had to leave him home with Sarah (fiancee) for three weeks," Jesse said.
As soon as he came back, Bucky recognized him and grew even more attached, climbing on his shoulders every day without fail.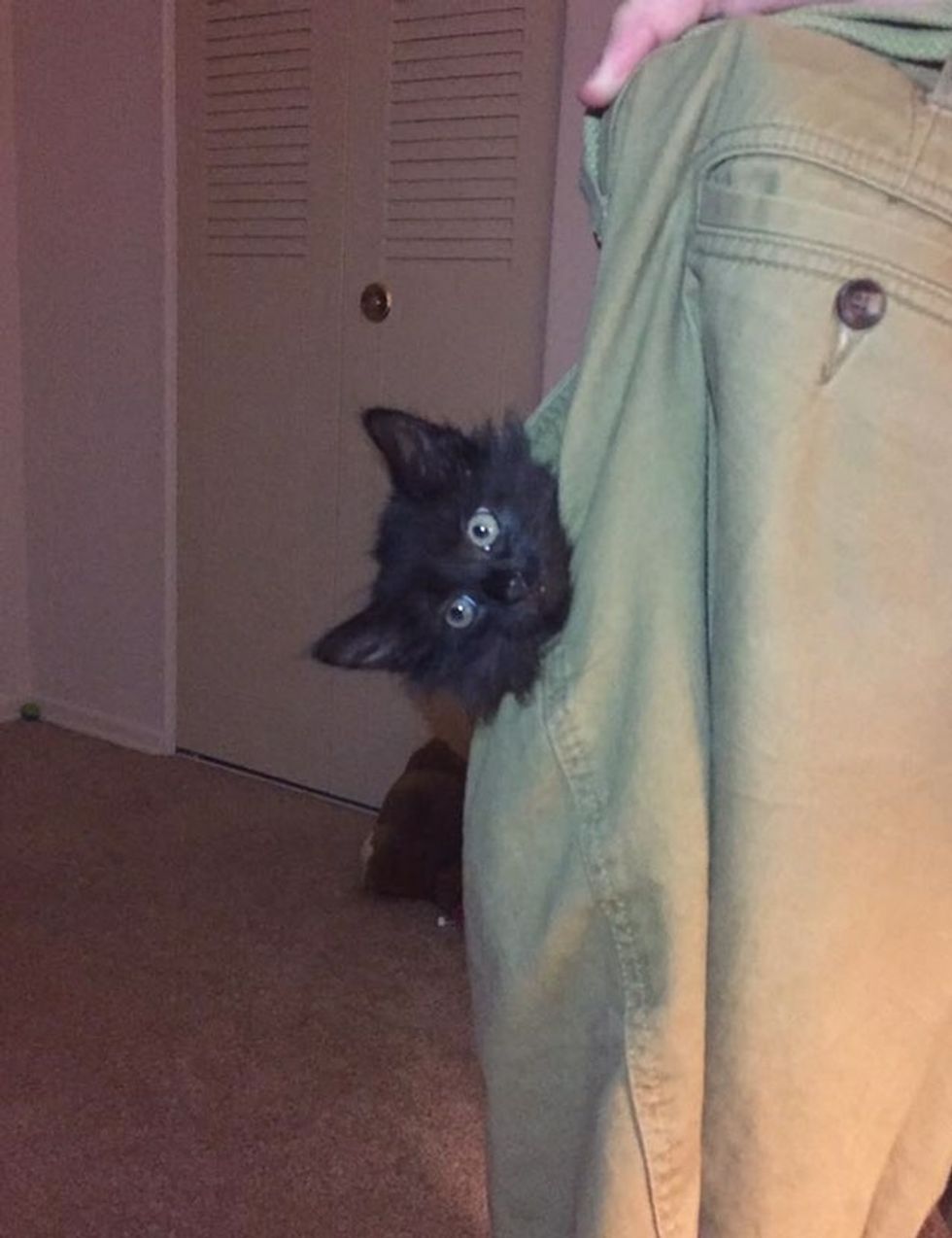 Jesse Aragona
Whenever his human dad is present, Bucky claims his shoulders as his designated perching spot.
Jesse often finds his fluffy companion wrapped around him like a scarf or a hat, rumbling with his little purrs into his ears.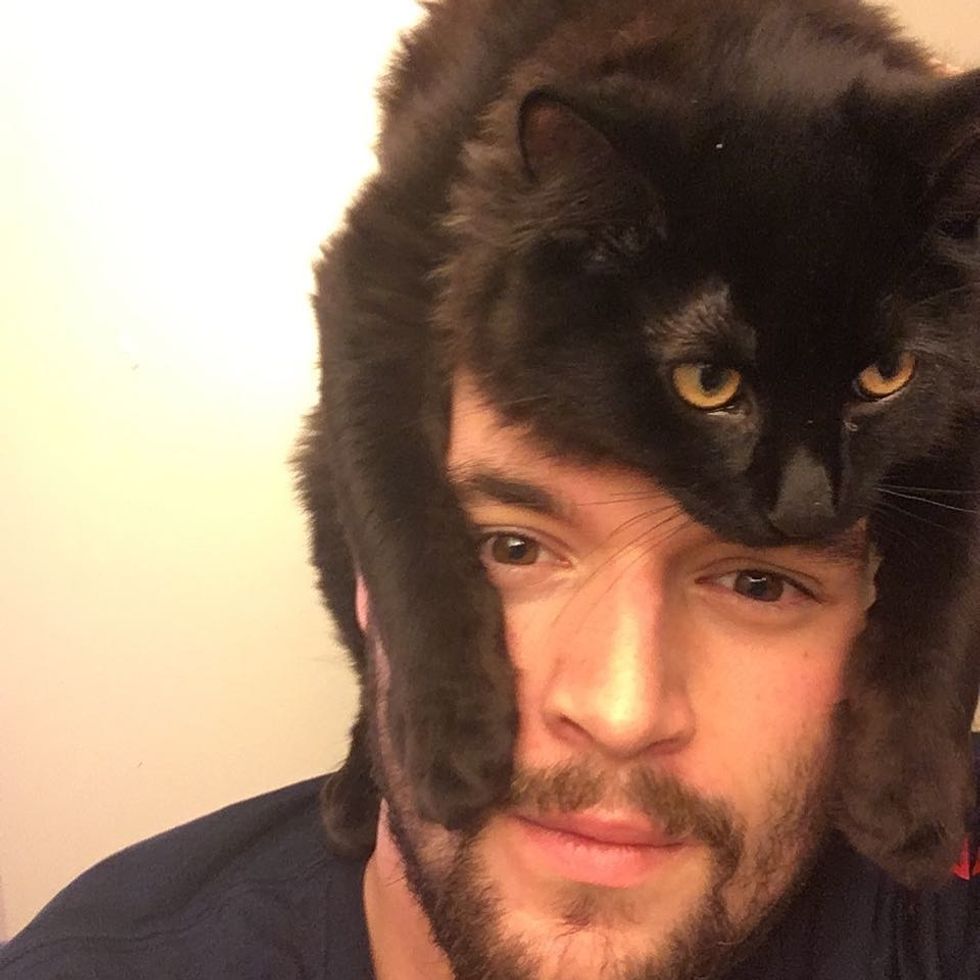 Jesse Aragona
There are many cat beds and places to sleep but Bucky only chooses to nap with his human dad.

The kitty has blossomed into a magnificent cat, but some things never change.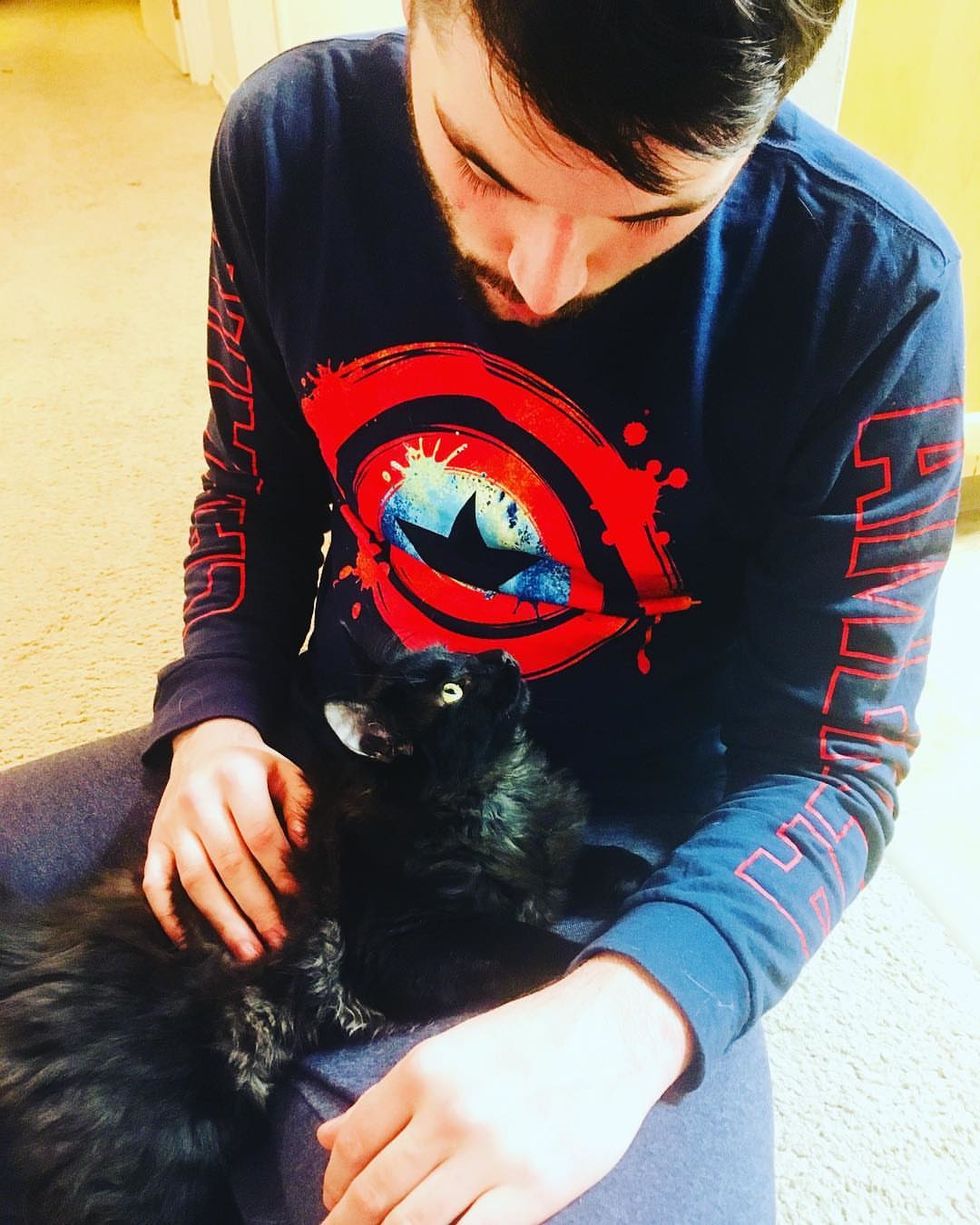 Jesse Aragona
"He's grown from a tiny fluff to a large one, but he still loves to drape over my shoulders," Jesse told Love Meow.

"Ever since he came into my life, he's been my little shoulder cat."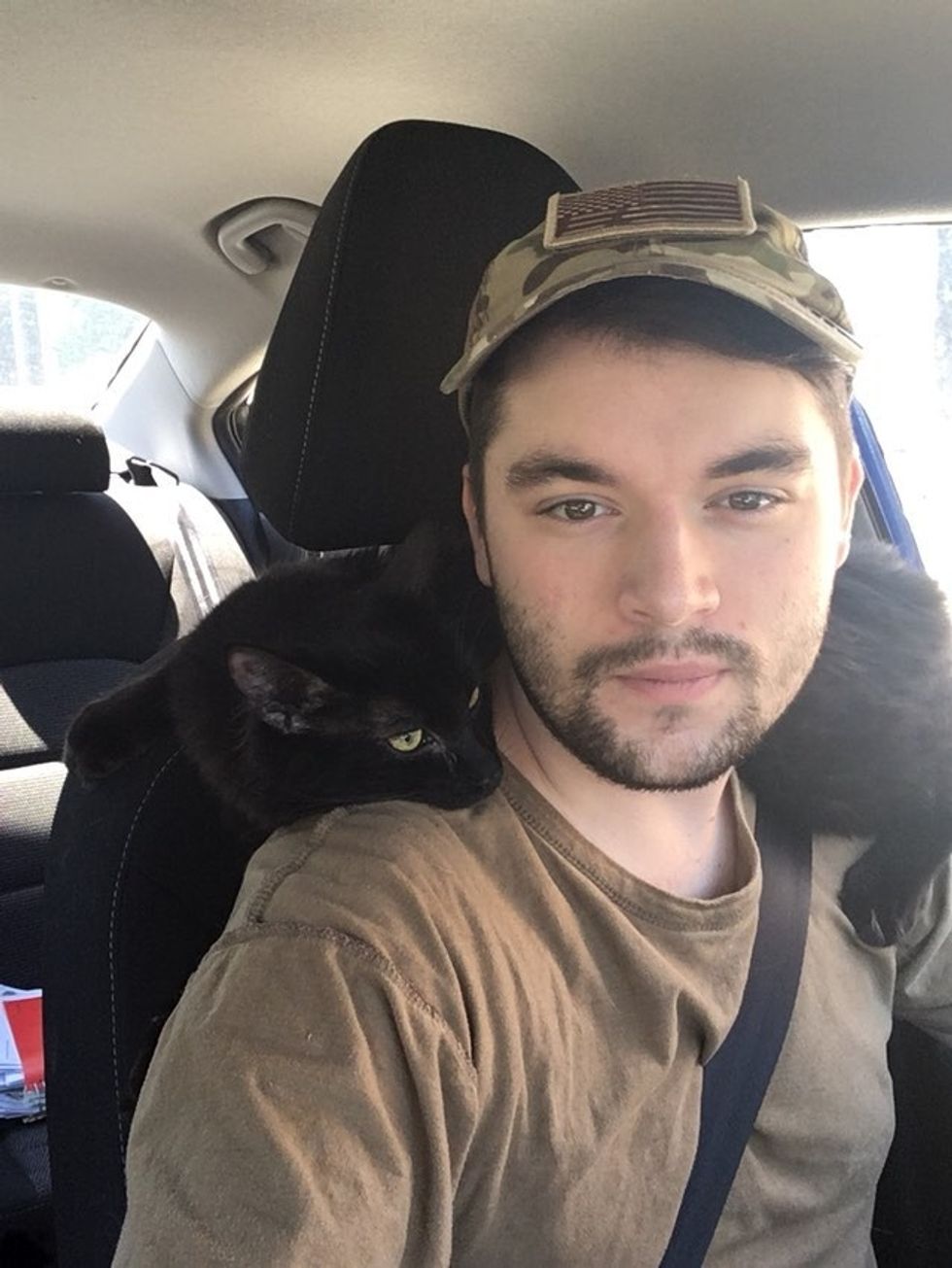 Jesse Aragona
Jesse adopted another kitten who quickly commanded his lap.
Bucky didn't mind at all as long as he remained the sole shoulder cat.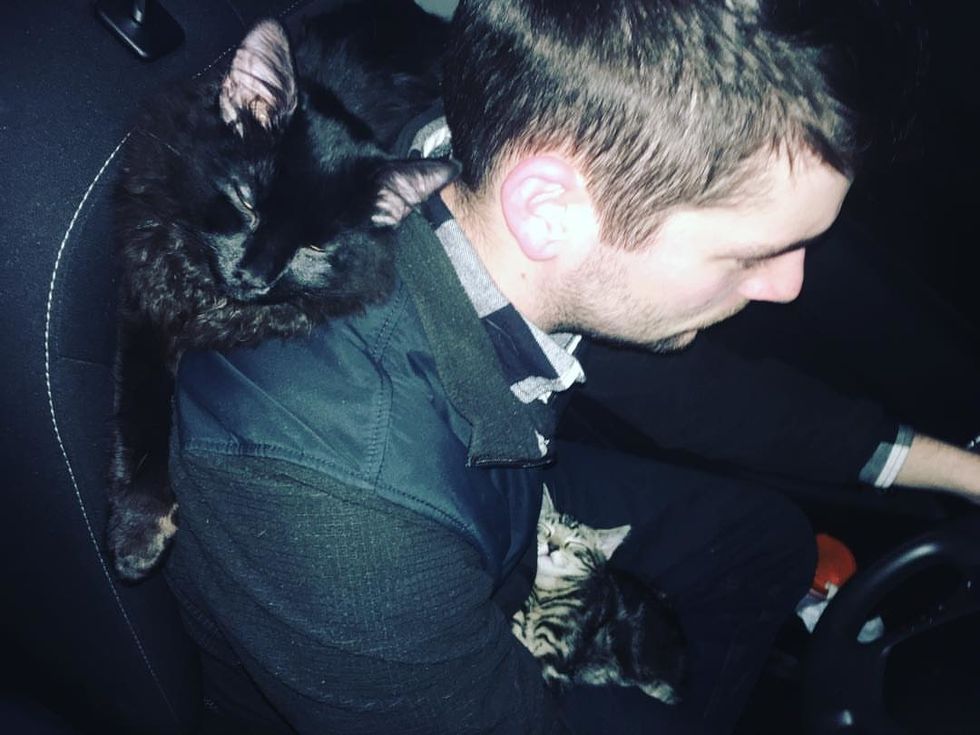 Jesse Aragona
When all of his feline friends demand cuddles at the same time, Jesse gladly obliges by lovingly squeezing them in his arms.
There's no such thing as privacy in their home.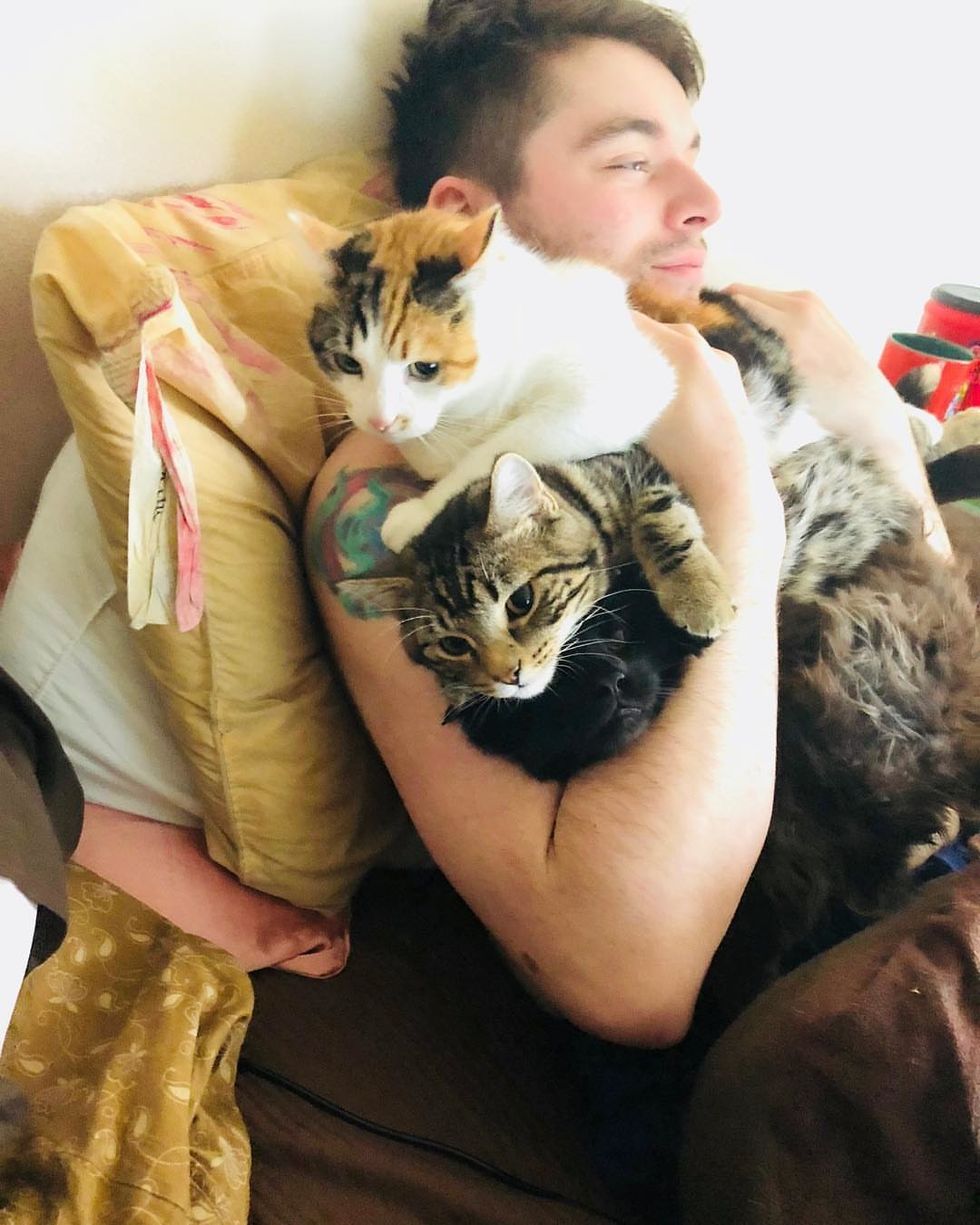 Jesse Aragona
Bucky greets his human dad when he gets home and immediately calls for shoulder time.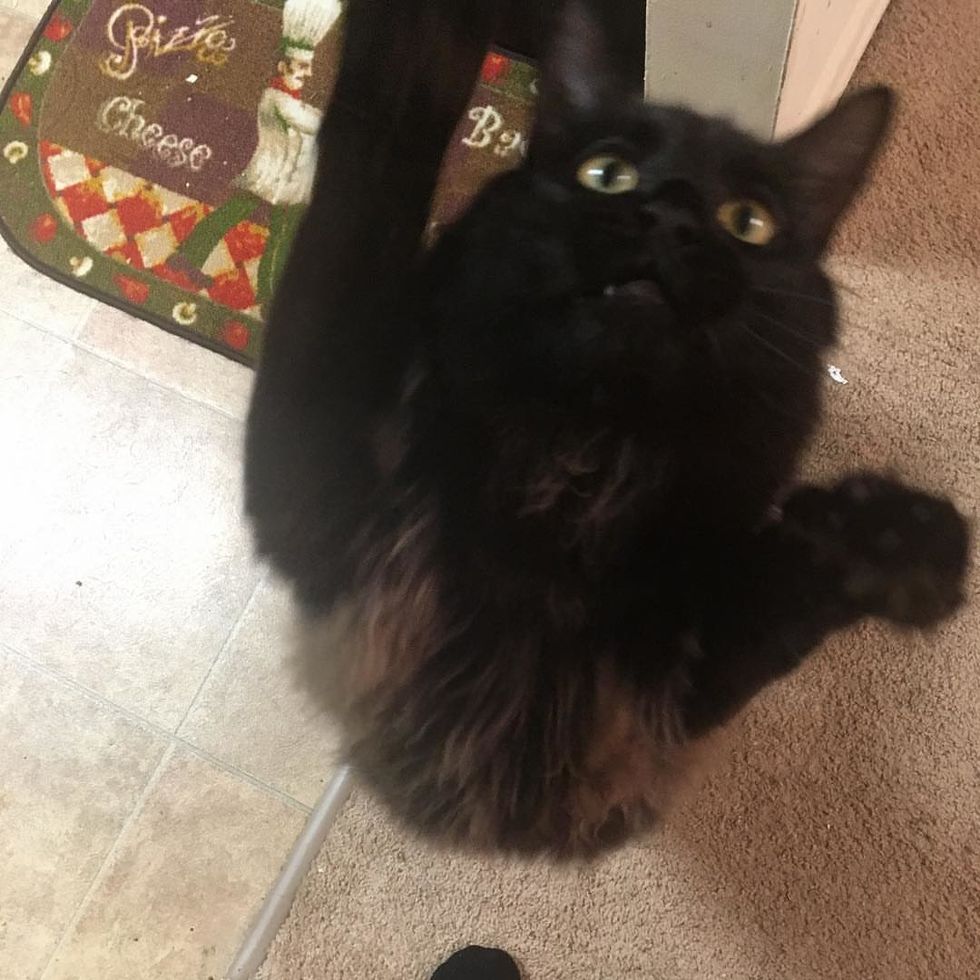 Jesse Aragona
The little shy kitten whom Jesse met at the farm, has transformed into a confident, majestic fluffy cat!
Bucky knows he's king!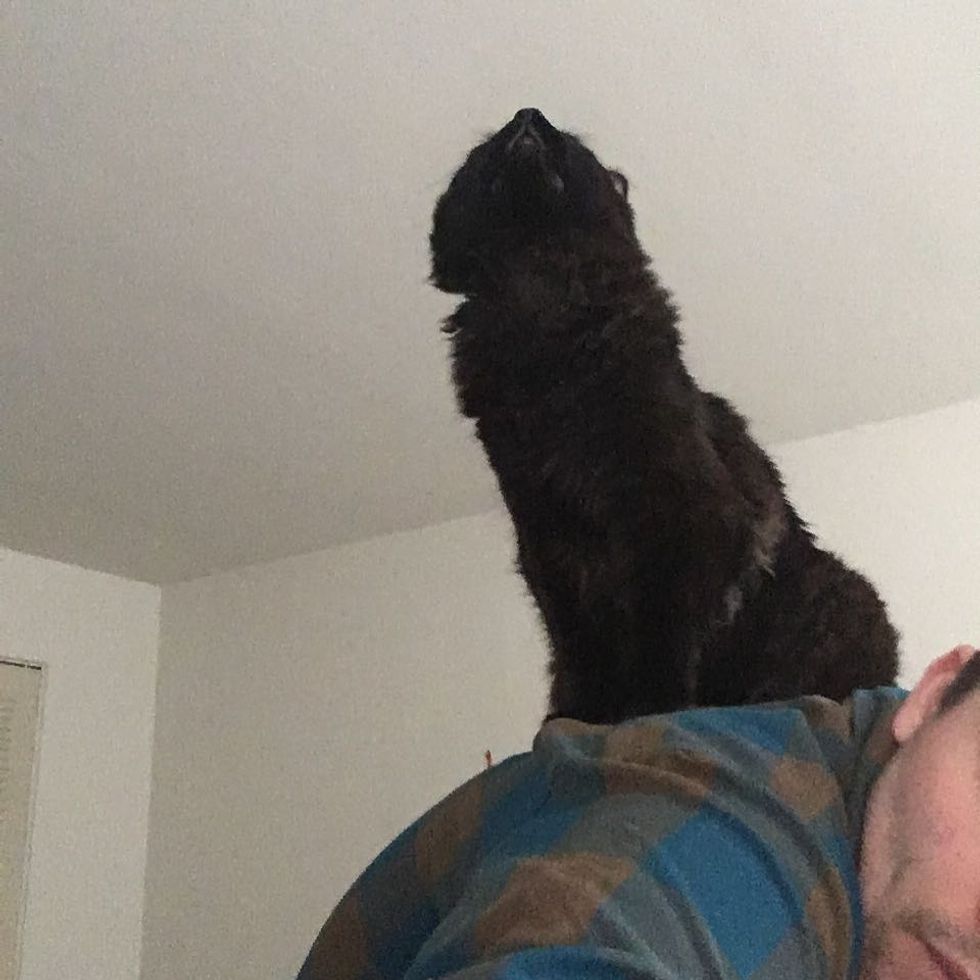 Jesse Aragona
Share this story with your friends.
Related story: Stray Kitten Follows Man in Parking Lot and Won't Let Him Go Without Taking Him Along