Meet Roo the cat, who was found in a box on the side of the road covered in dirt and ticks. When Sophia found the little guy, she knew she couldn't leave him. "I have a surprise. We must wash him now and cuddle," she wrote to her best friend.
"He was really sick when I found him and well, he had diarrhea that got all over his beautiful fur, but nevermore! Solid poops came soon after some sleep, yummy kitten food, and a warm bath," said Sophia via reddit.
Meet Roo the rescue cat. After a bath, he was sharing food with a new furiend.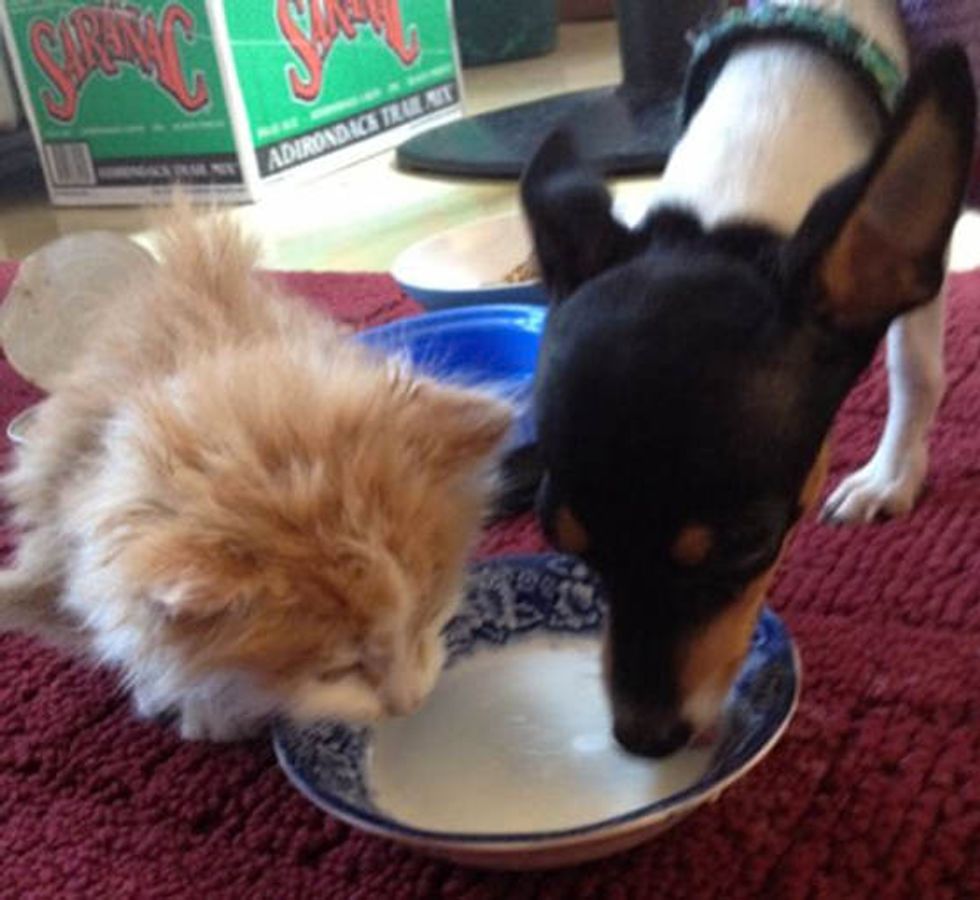 Tiny little ball of fluff.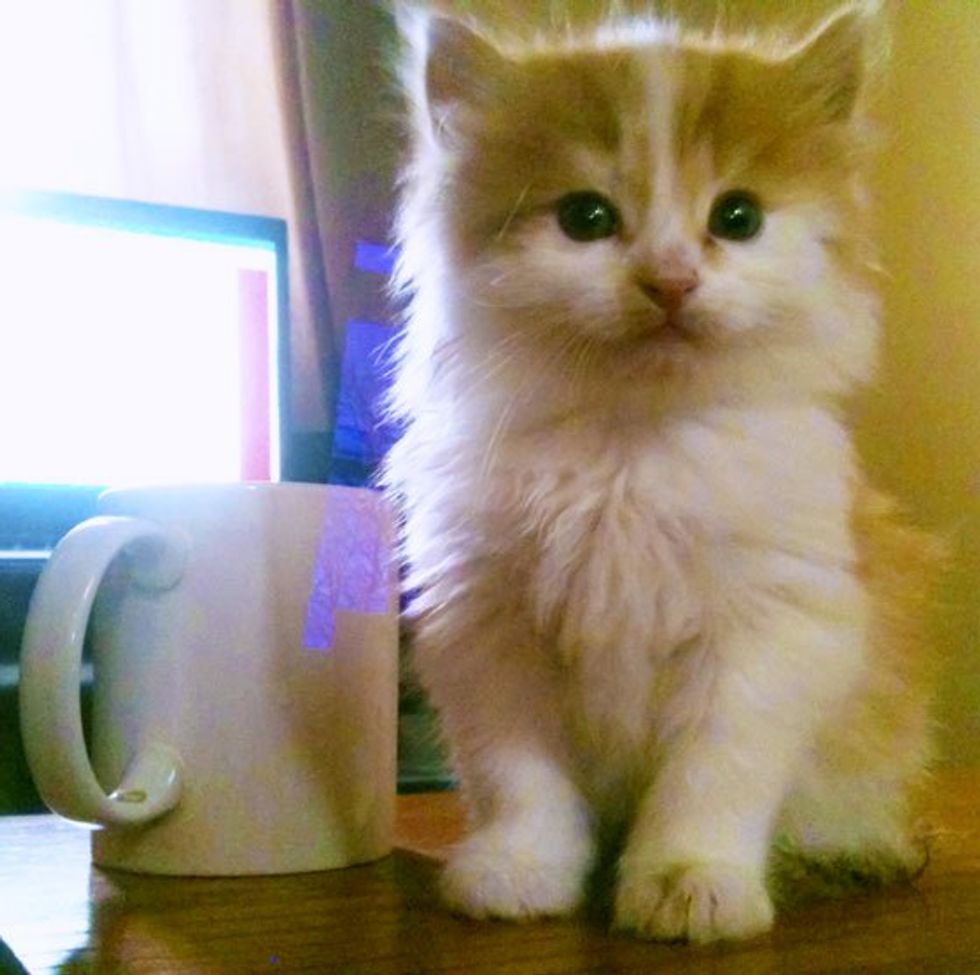 Roo cuddling with his new mom.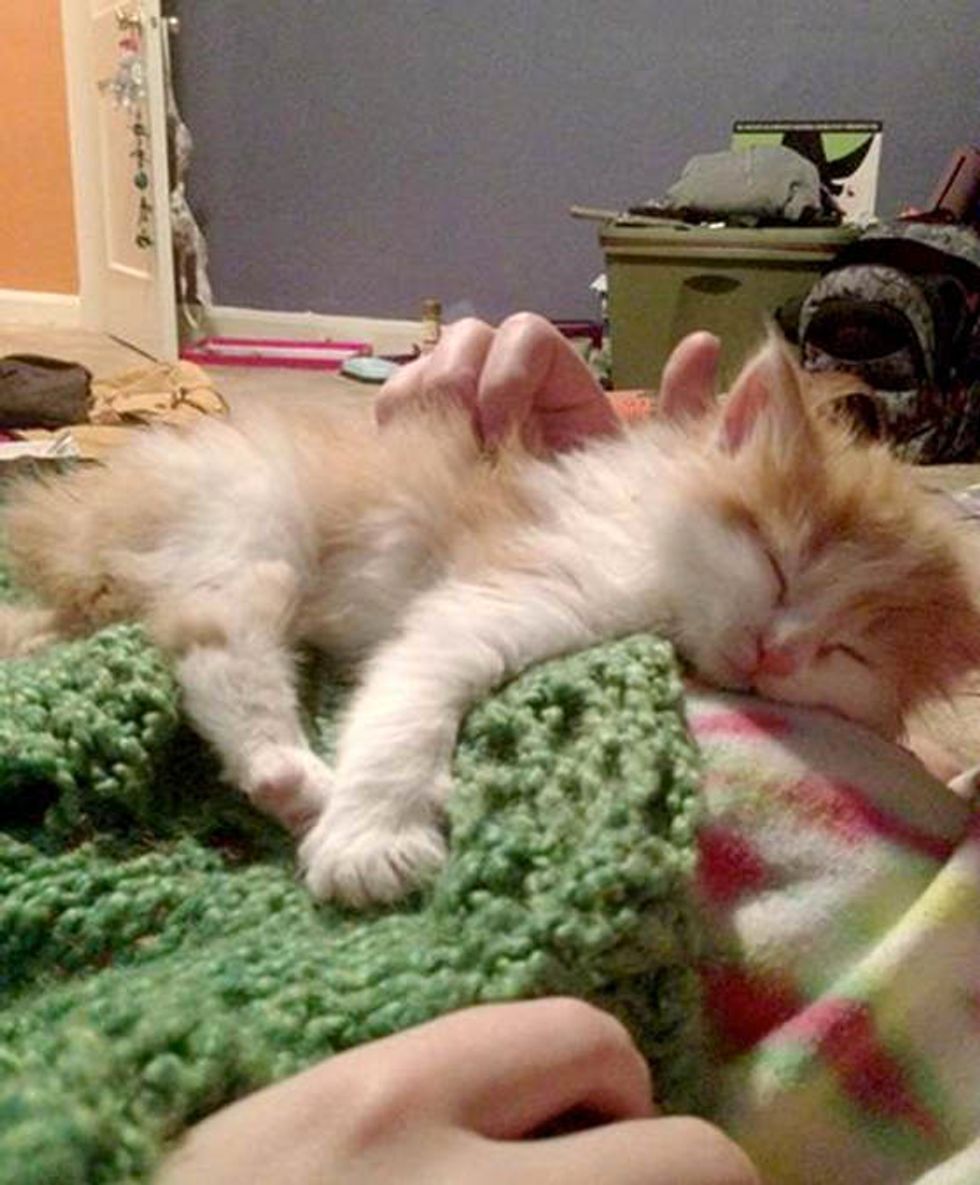 Roo helping his human fostering other rescue kittens.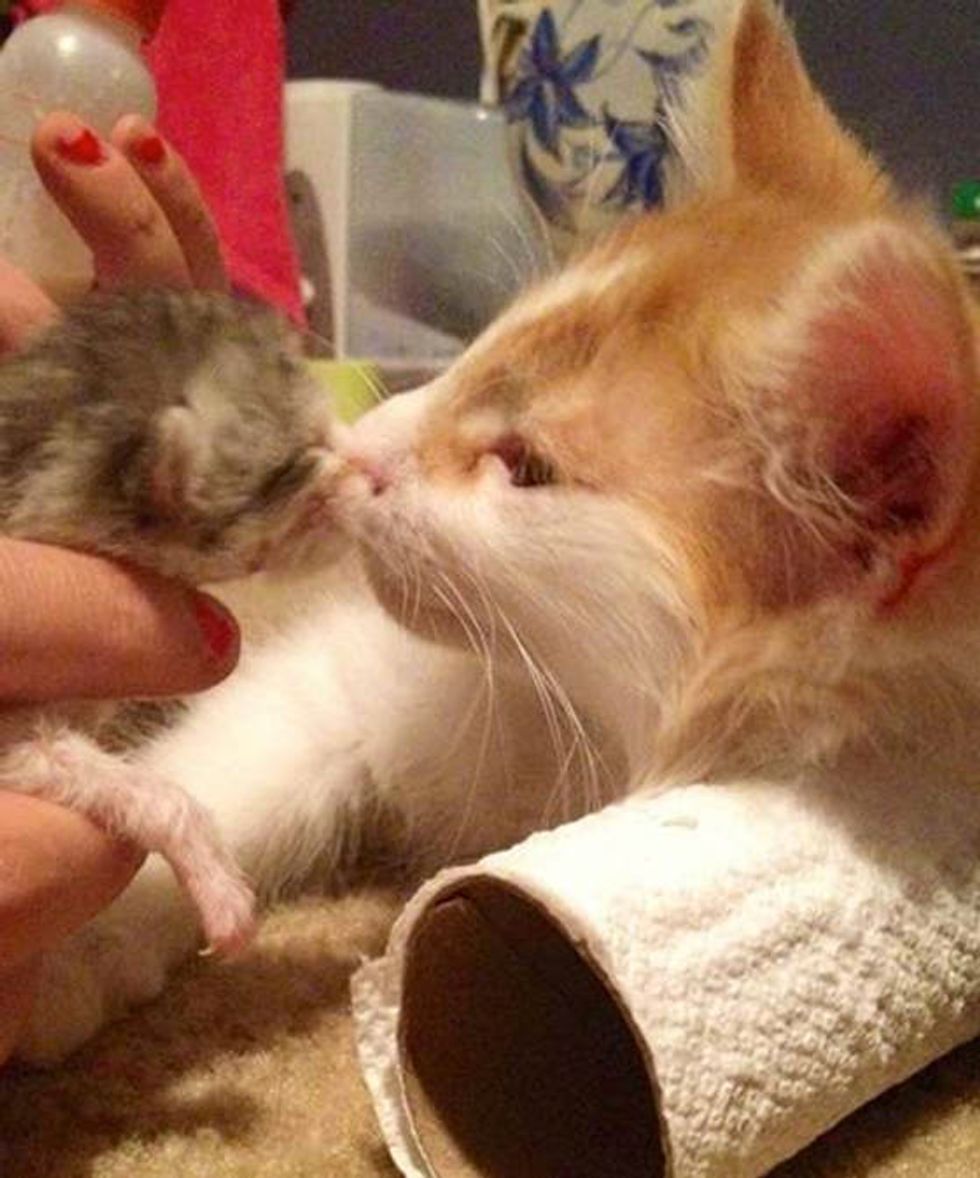 Photos by Sophiase via reddit.