A tiny tortie kitten was left in a cardboard box on the steps of a shelter in New Jersey. She was in need of foster care, so the Union County animal hospital took her in until they could find her a forever home.
She was named after Storm from X-Men because of her eyes.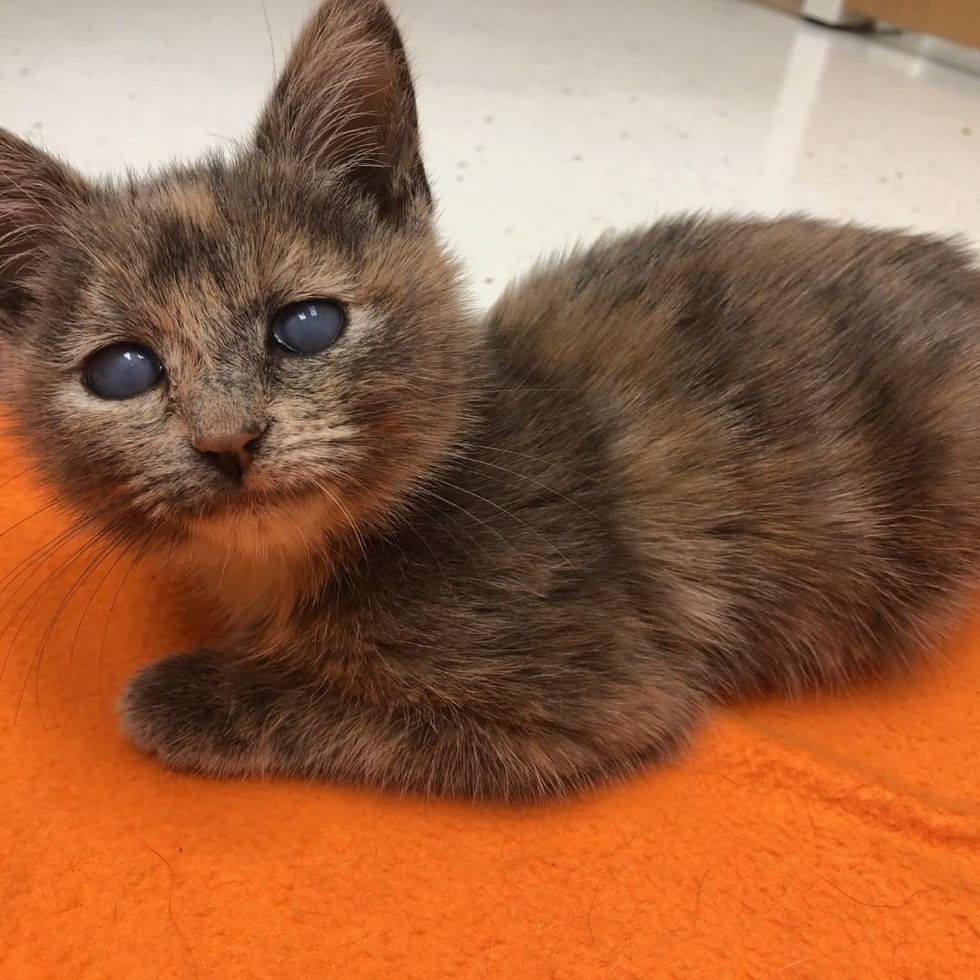 Tracy
Tracy and Derek found little Storm on the animal hospital's Facebook page. "We instantly fell in love. We knew she would need special care because she appeared to be blind," Tracy told Love Meow. "We didn't care. We had to make her part of our family."

When they finally met the kitten, they were surprised by how tiny she was. "When we adopted her, she was about the size of the palm of our hand."
The couple took her to their vet and discovered that she was not blind. "She has Corneal Endothelial Degeneration. It is a bluish haze to the cornea that is caused by the loss of corneal cells. Hers are underdeveloped," Tracy added.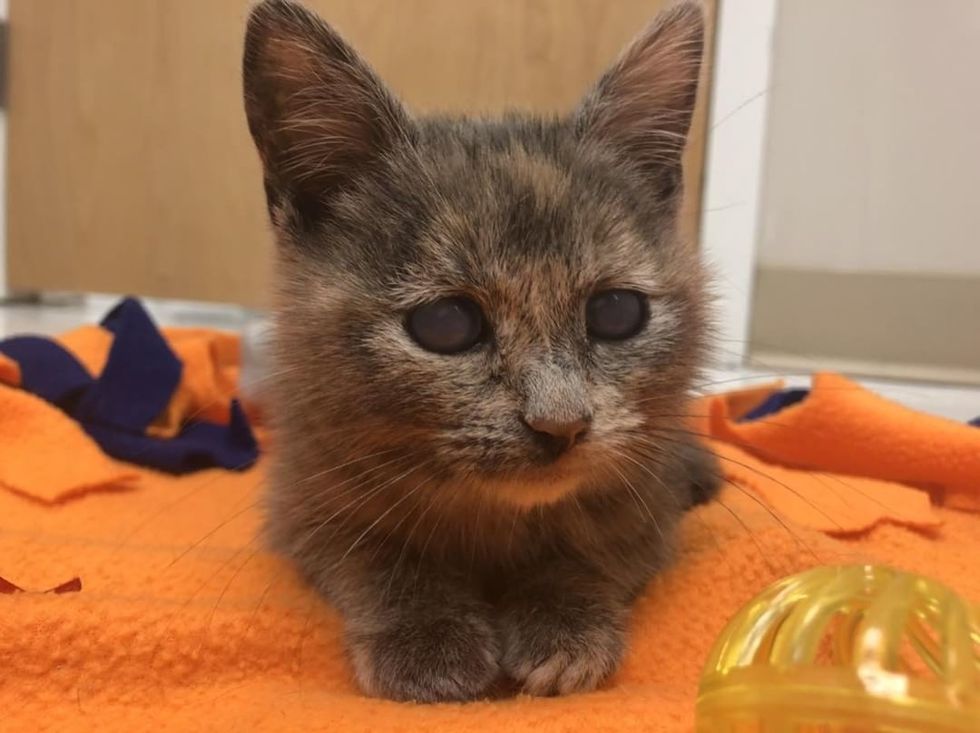 Tracy
They also noticed how much smaller she was for her age. "When we went to the vet through examination of her teeth, they realized her growth was stunted and she was a dwarf, not a young kitten."

At three months ago, Storm was barely two pounds.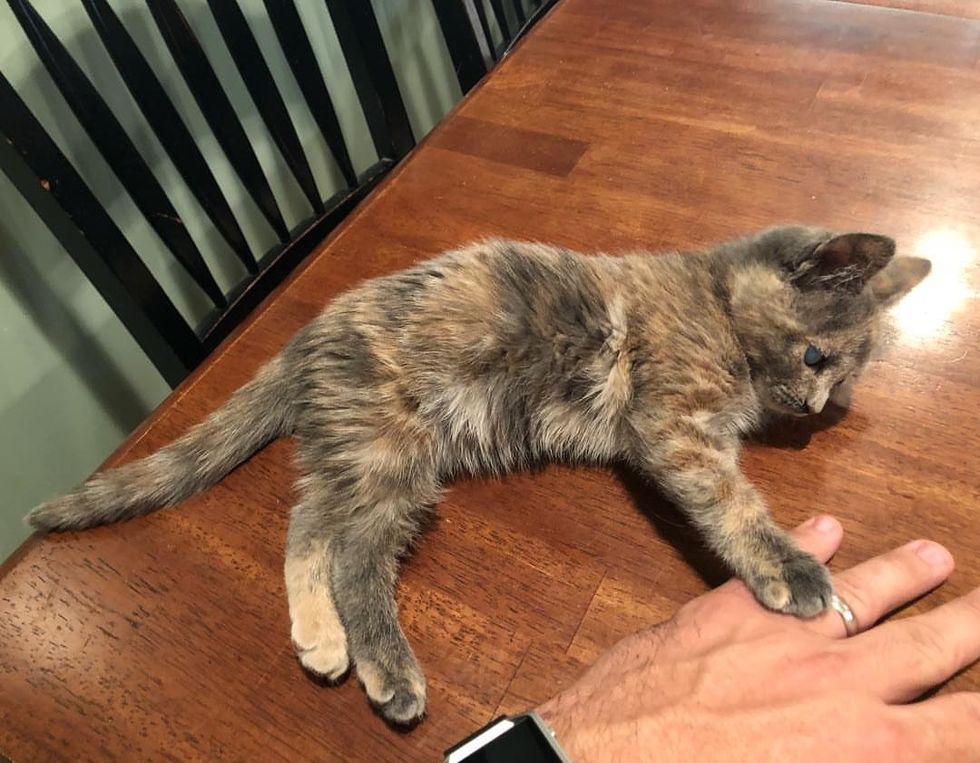 Tracy
The tortie girl quickly adjusted to her new abode. She had no trouble getting around and would follow her human mom around the house, asking for attention.

Storm's version is a bit blurry but she uses her other senses to compensate what she lacks in sight.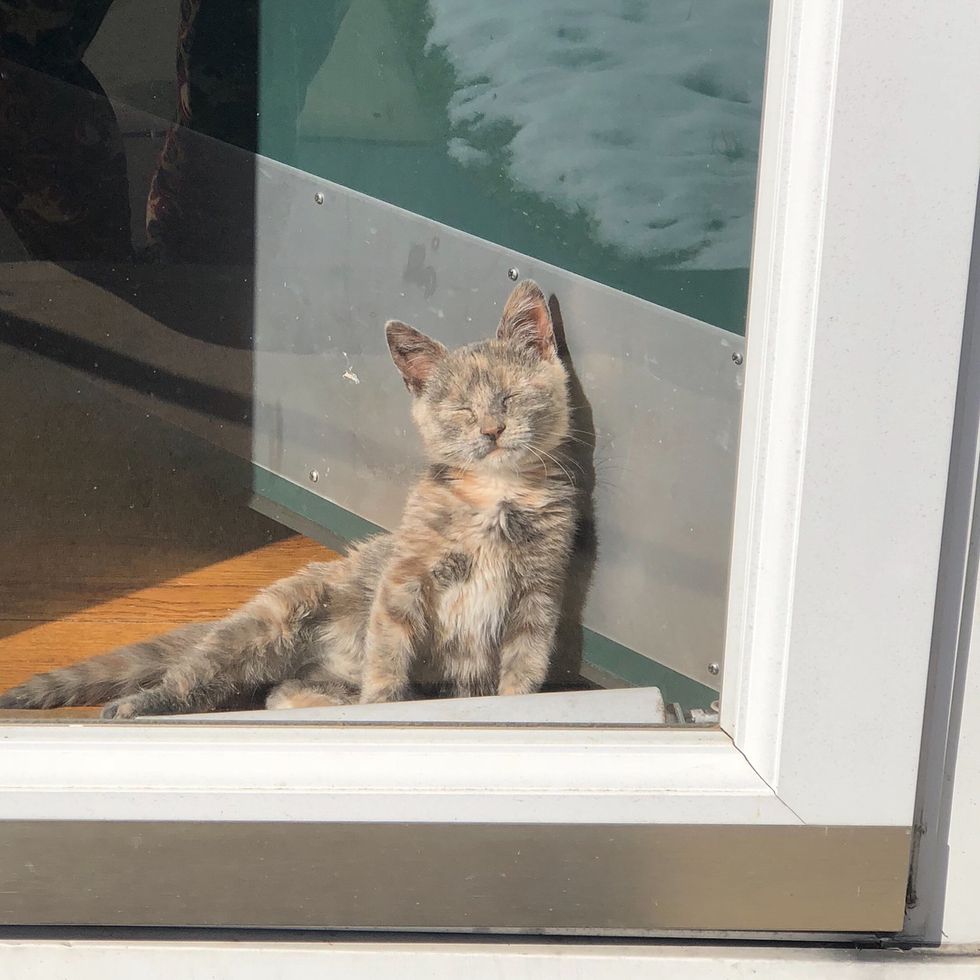 Enjoying the sunbeansTracy
"She sniffs everything closely and when you watch her closely, she bobs her head up and down to track movement," Tracy told Love Meow.

"Storm loves the warmth of her humans, and enjoys the company of her feline sisters as well. She is a cuddly mush and loves to snuggle under our neck like a scarf."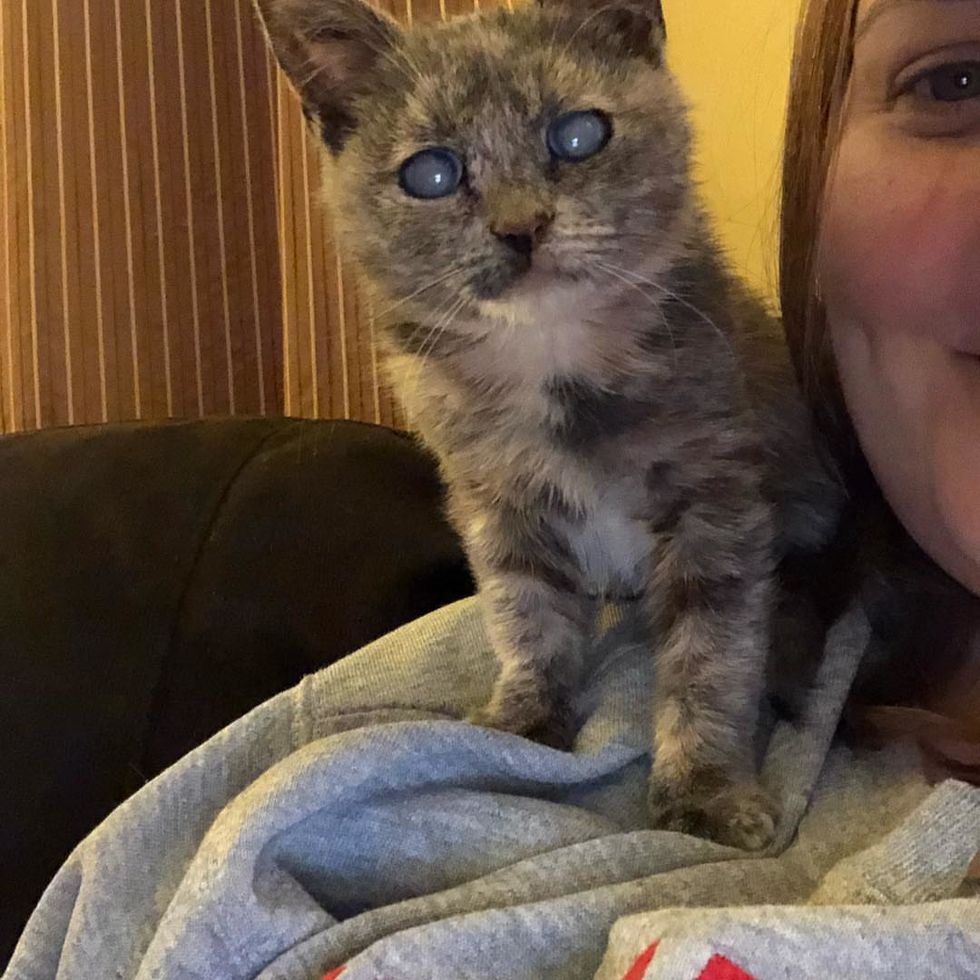 Tracy
Storm has three feline sisters whom she looks up to. They love chasing each other around the house, creating all sorts of mischief.

Penelope who is also a tortie, took her little lookalike under her wing.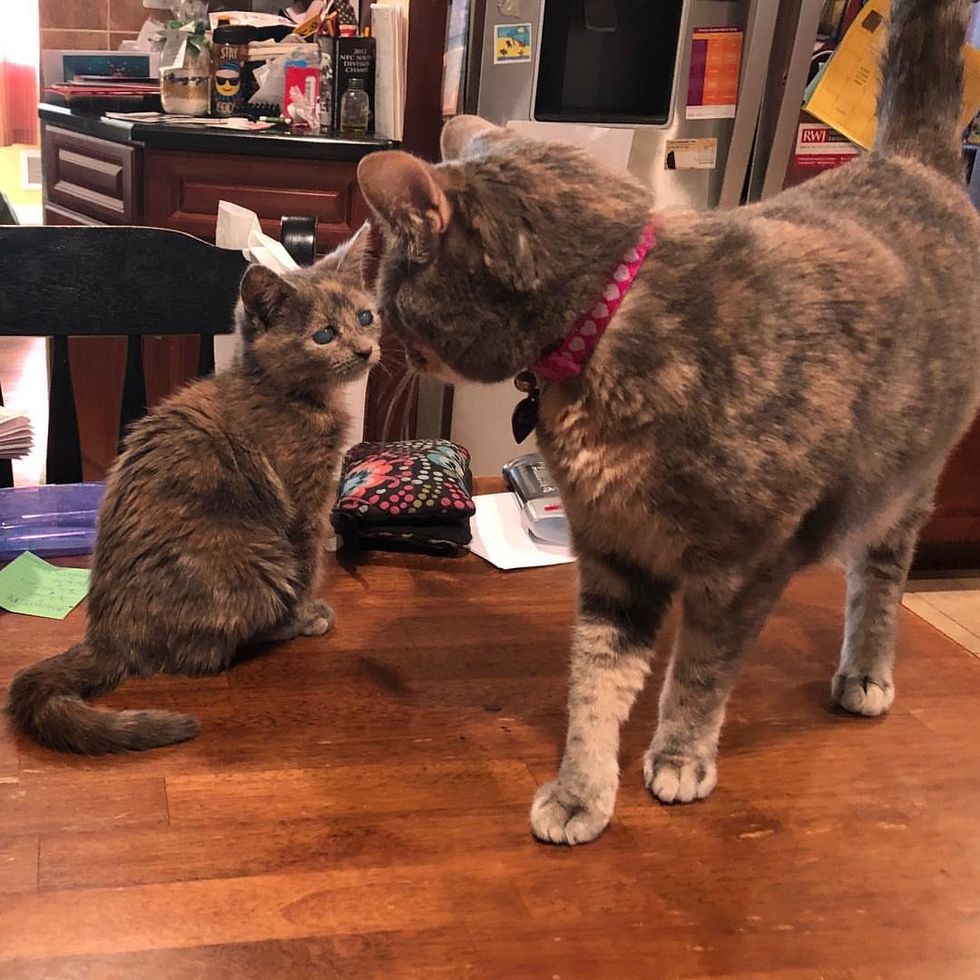 Tracy
Storm may be tiny but she's a biggest love-bug in the house, and no one could escape from her face snuggles.
"If we are sitting on the couch, she walks up on the back of the couch and onto our shoulder and finds the nook of our necks to cuddle up and snooze," Tracy told Love Meow.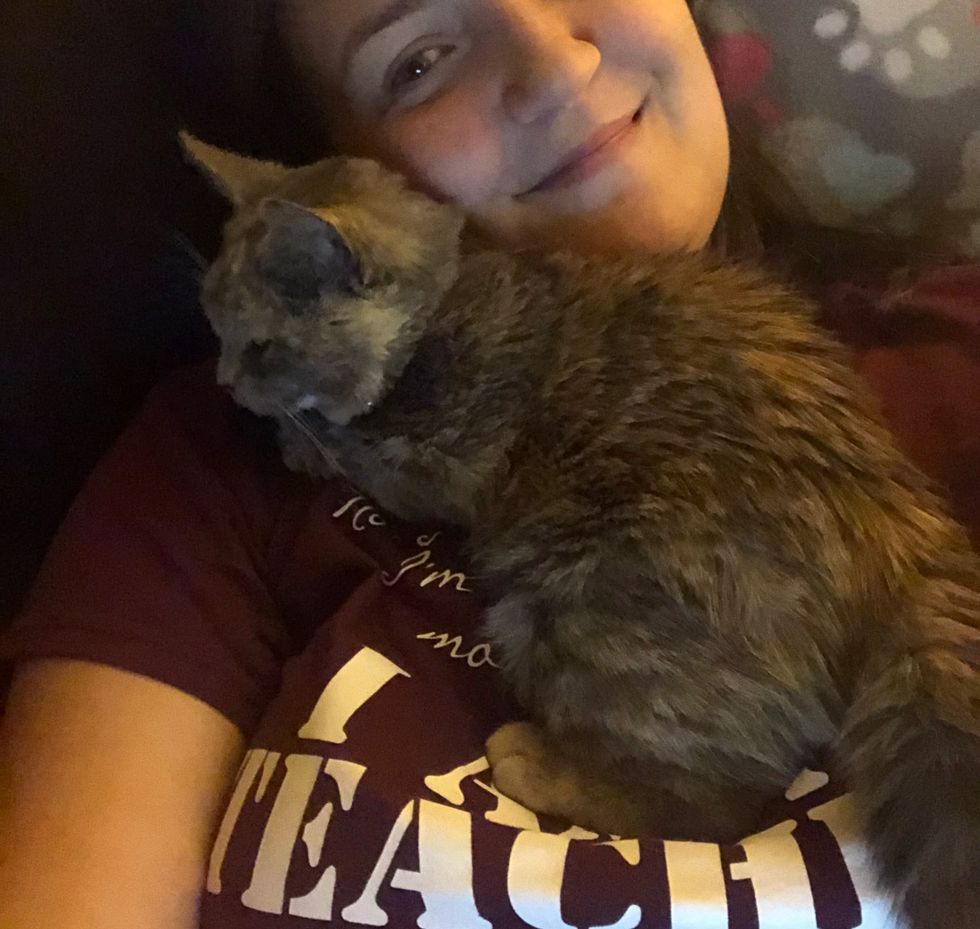 Tracy
Storm has an incredible sense of smell.
When there's food on the table, she's the first to know.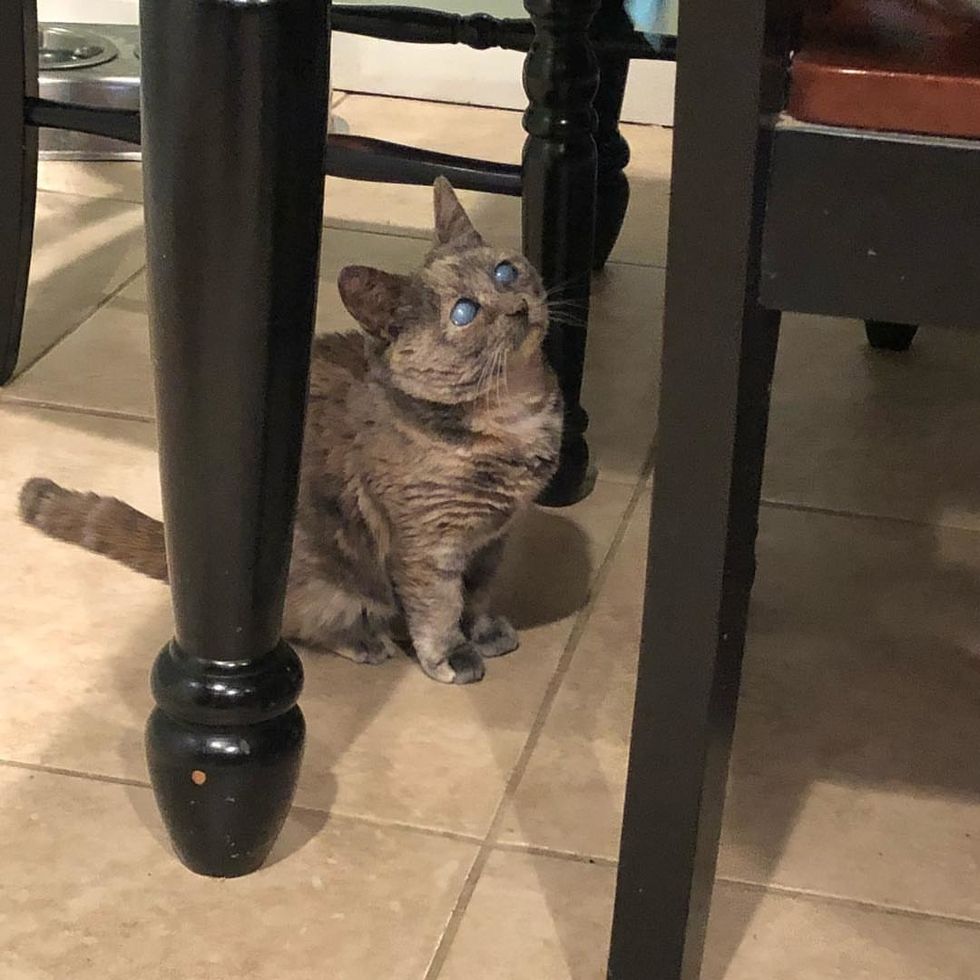 Tracy
The tortie girl demands constant attention from her humans.
When Tracy is not around, she immediately goes to Derek for some much-needed cuddles.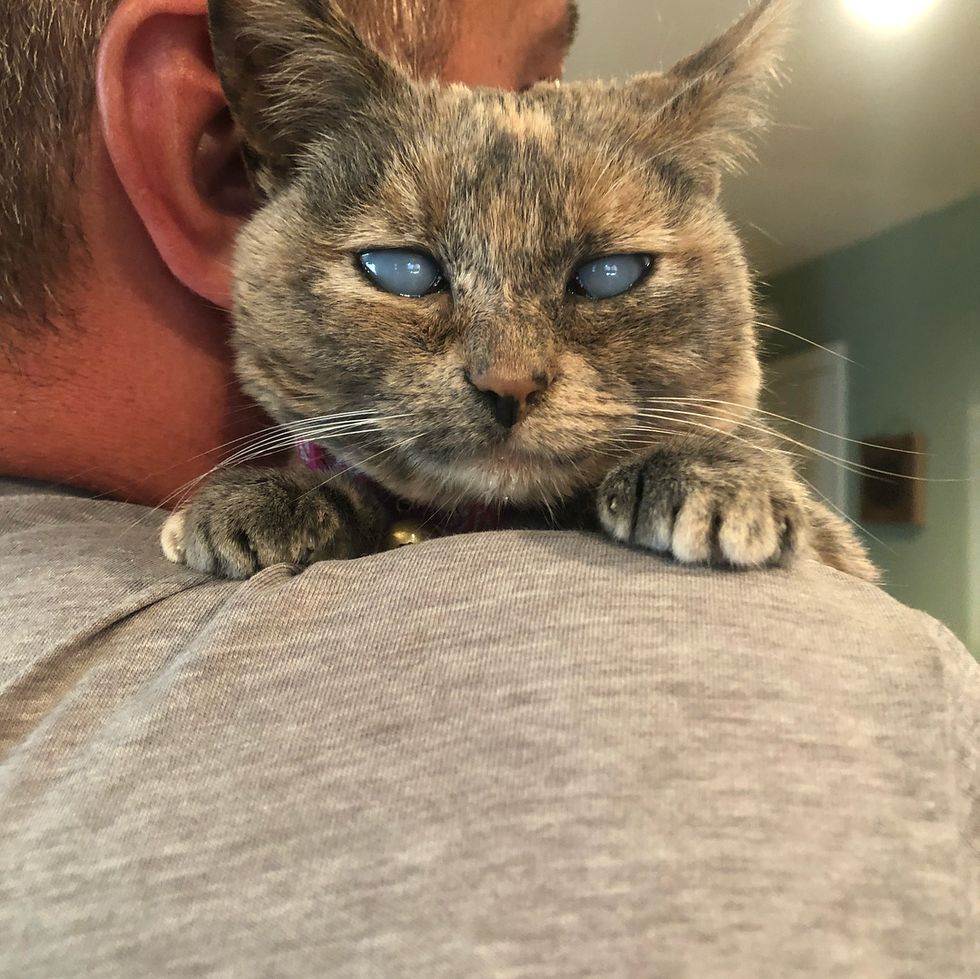 Tracy
Over the past nine months, Storm has gained about one pound.
She's tiny but mighty!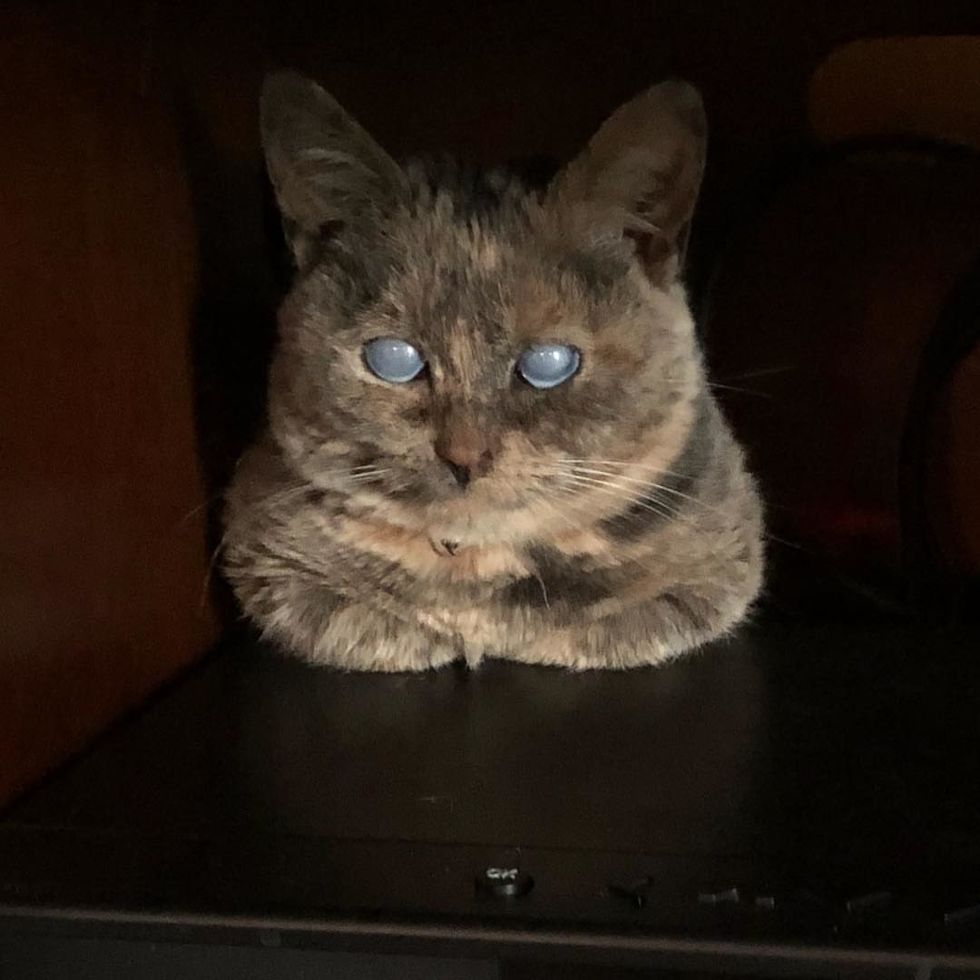 Tracy
She will be celebrating her first birthday next week, and the sweet girl is now at three pounds.

"The vet believes she will not get much larger than she is now," Tracy told Love Meow.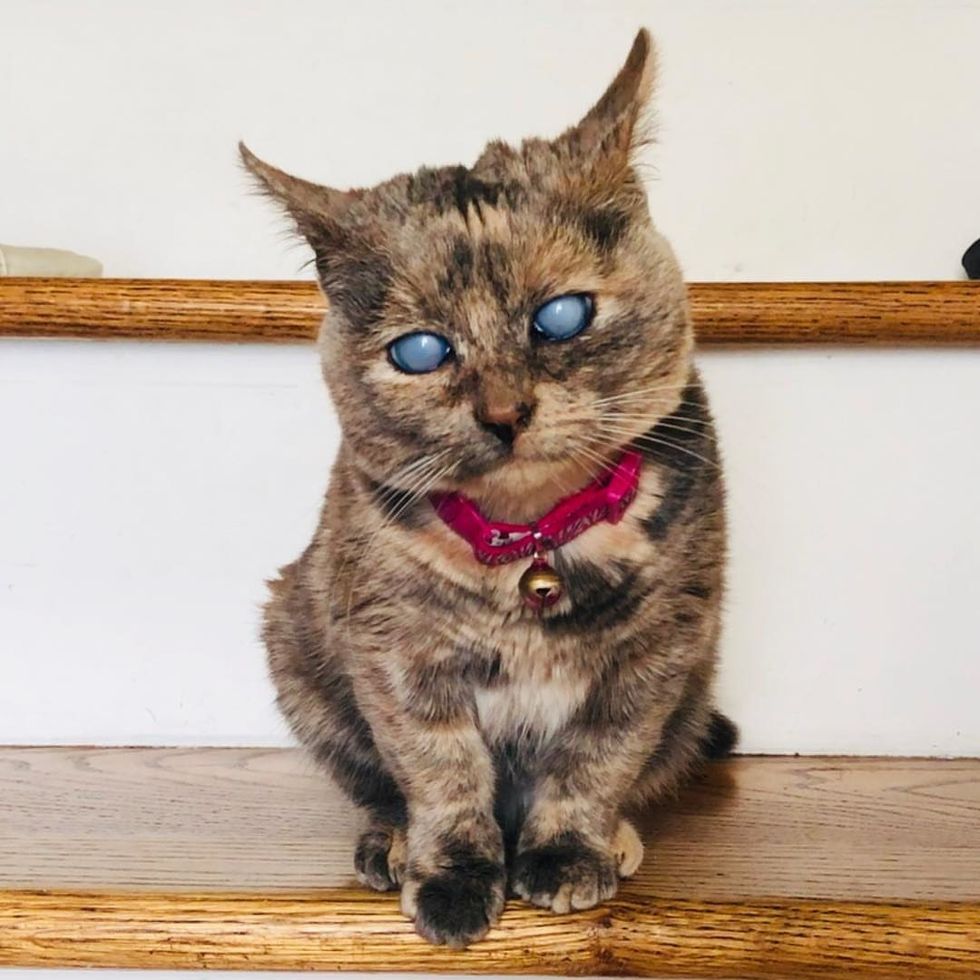 Tracy
Storm who was found abandoned, now has a forever family that loves her to bits.
She may see things a bit blurry and will stay tiny forever but she knows she is purrfect!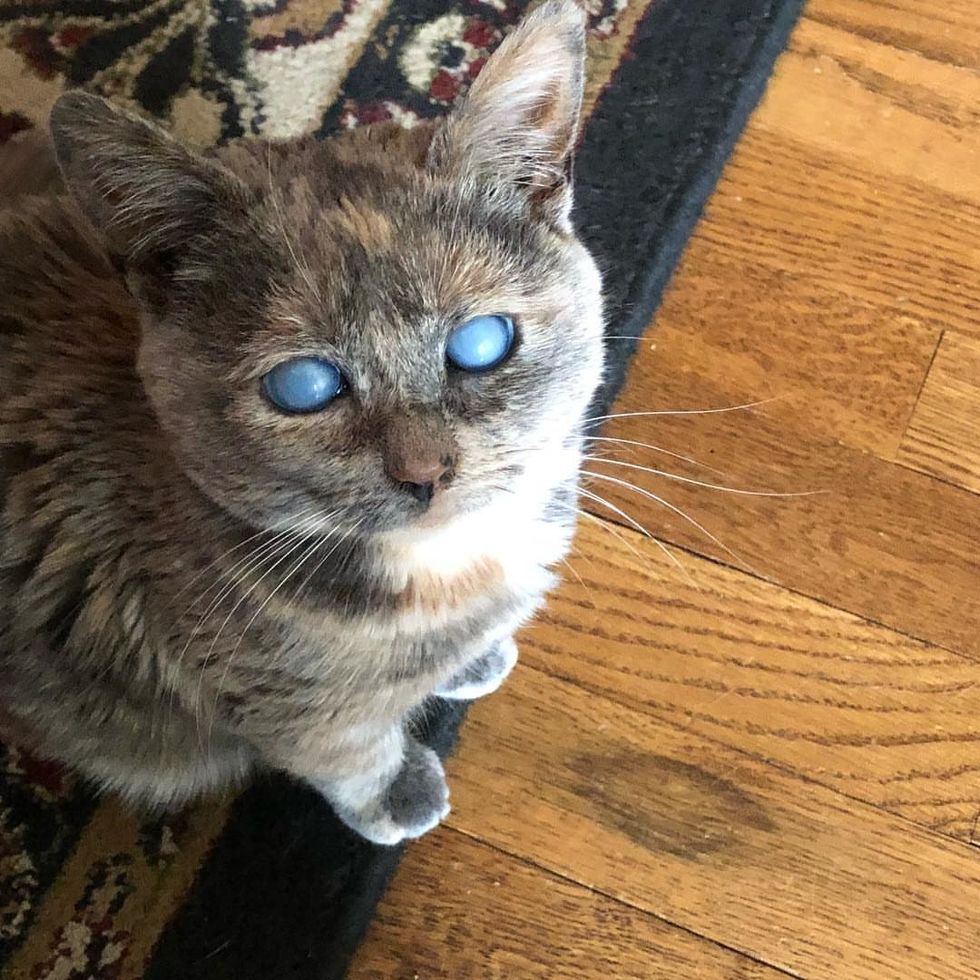 Tracy
She is a little purr machine!

Share this story with your friends. Follow Storm and her adventures on Instagram.
Related story: Kitten Becomes Seeing Eye Companion to Blind Cat Who Was Found on Streets Just Like Her