A tiny kitten captivated people's hearts with her endearing personality, and blossomed into a beautiful, fluffy cat.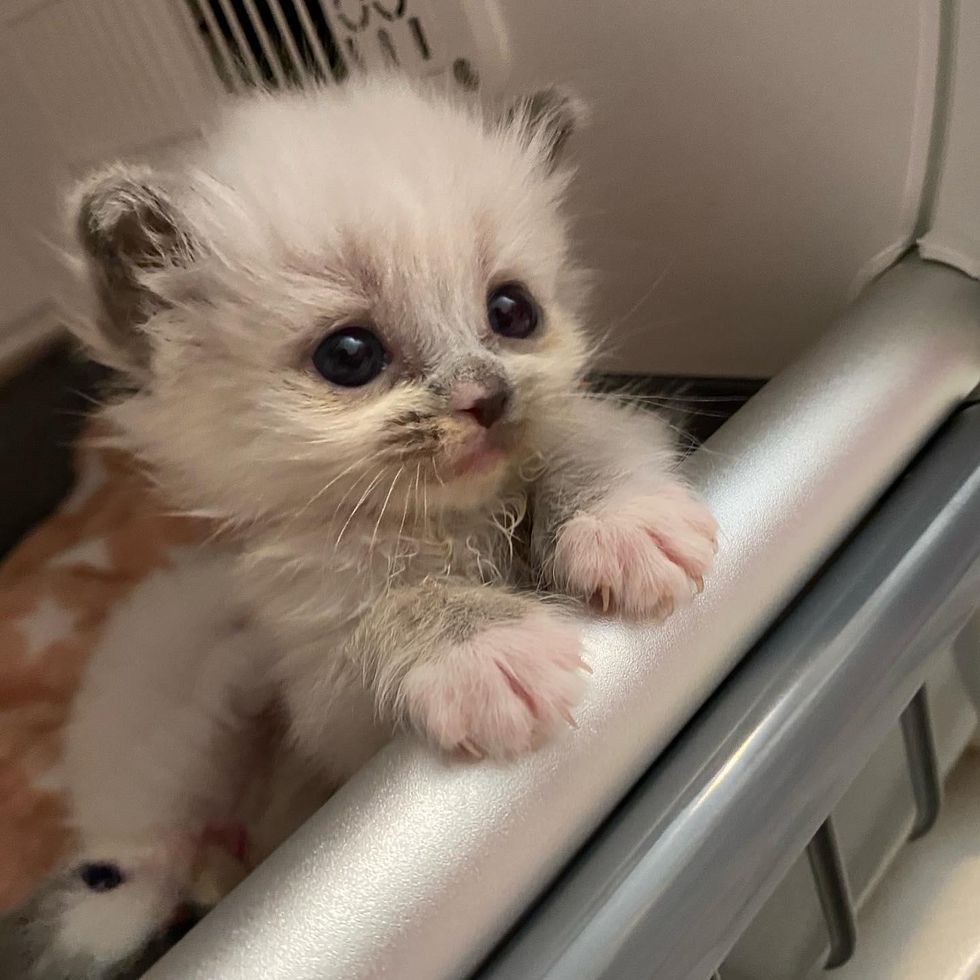 Lilo the kittenLaura Malone
When Laura Malone, director of Mini Cat Town (a cat rescue in San Jose, California), was contacted about three kittens that needed help, she sprang into action.
The trio (Lilo, Stitch and Nani) were just a few weeks old when they were brought to the rescue. They were very underweight, had an upper respiratory infection and needed a lot of TLC. "They have been named after characters from my favorite Disney movie," Laura shared.

Lilo, the runt of the litter, showed a strong will to live despite being so tiny. The kittens were placed in an incubator, and their foster mom Laura began feeding them and caring for them around the clock.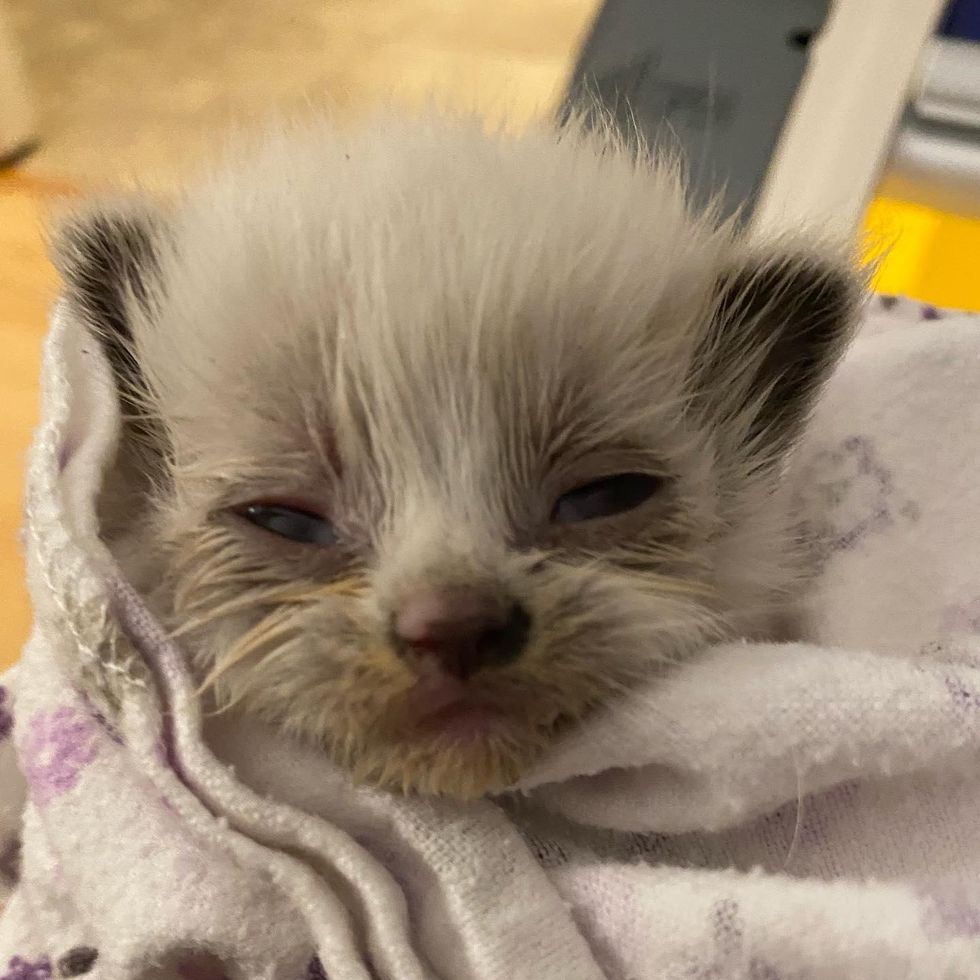 Laura Malone
While Lilo's siblings were making great gains on their weights, she had a couple of setbacks but continued to try her hardest to eat from a syringe.
Some days were good while others were a bit challenging, but Laura knew that once she got over the hump, she would catch up in no time.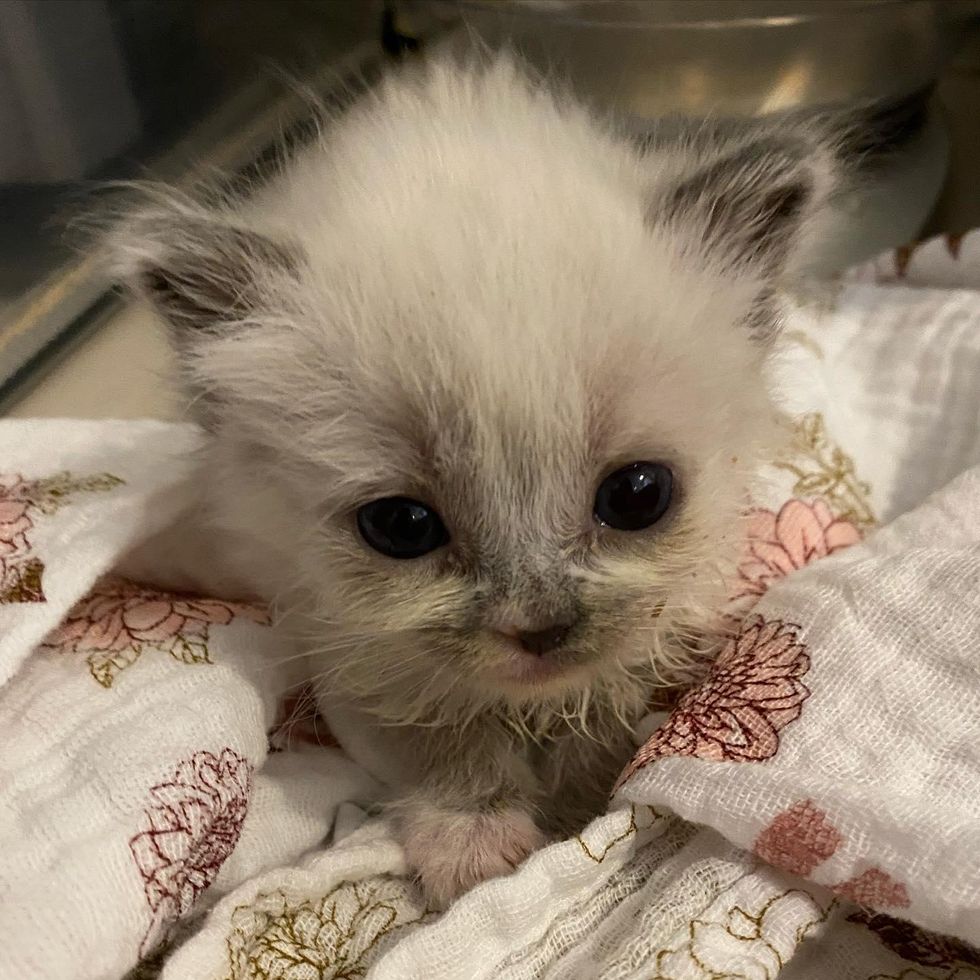 Laura Malone
Lilo's sister Nani was always nearby, cheering her on. Her brother Stitch was a trail blazer, leading the way and showing his littermates how to have fun.
With great care and lots of encouragement from the foster family, Lilo started to eat more and her energy soared.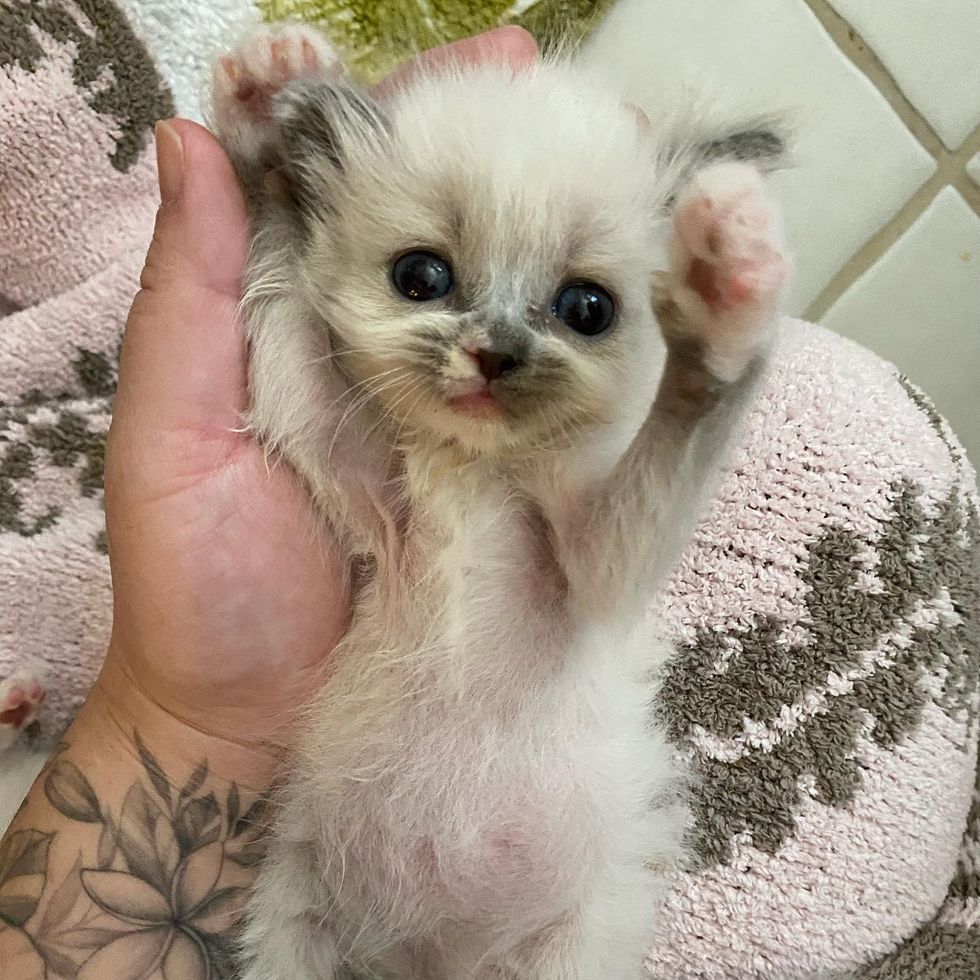 Paws up in the airLaura Malone
"She happily ate all of her food and played a lot with her siblings. She also was aware and interested in batting around small toys," Laura wrote.

Lilo became the most cuddly of the bunch and insisted on napping on her Foster Dad every time he was present. She would crawl onto his chest so she could survey the room while getting snuggles.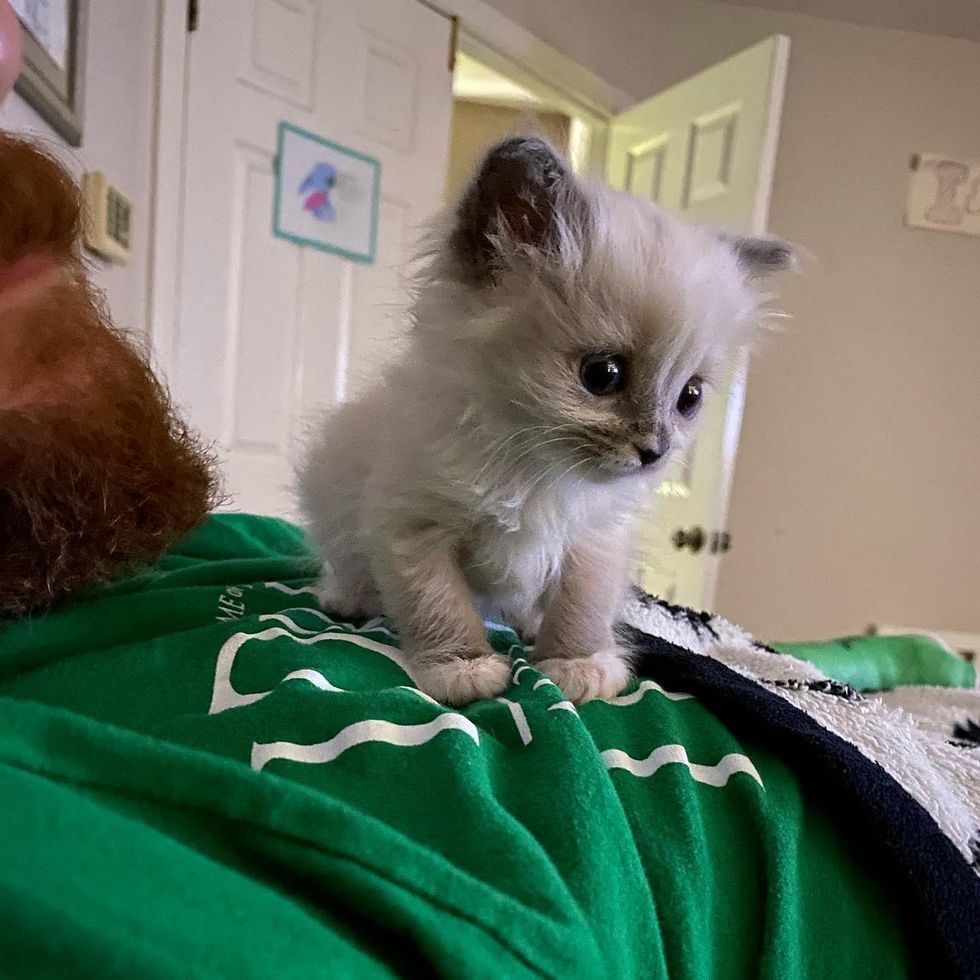 Lilo the kitten with Foster DadLaura Malone
"While Stitch was playful and Nani was mischievous, Lilo was sweet and cuddly. She loved to play with her siblings and could hold her own, but she also loved to cuddle," Laura shared.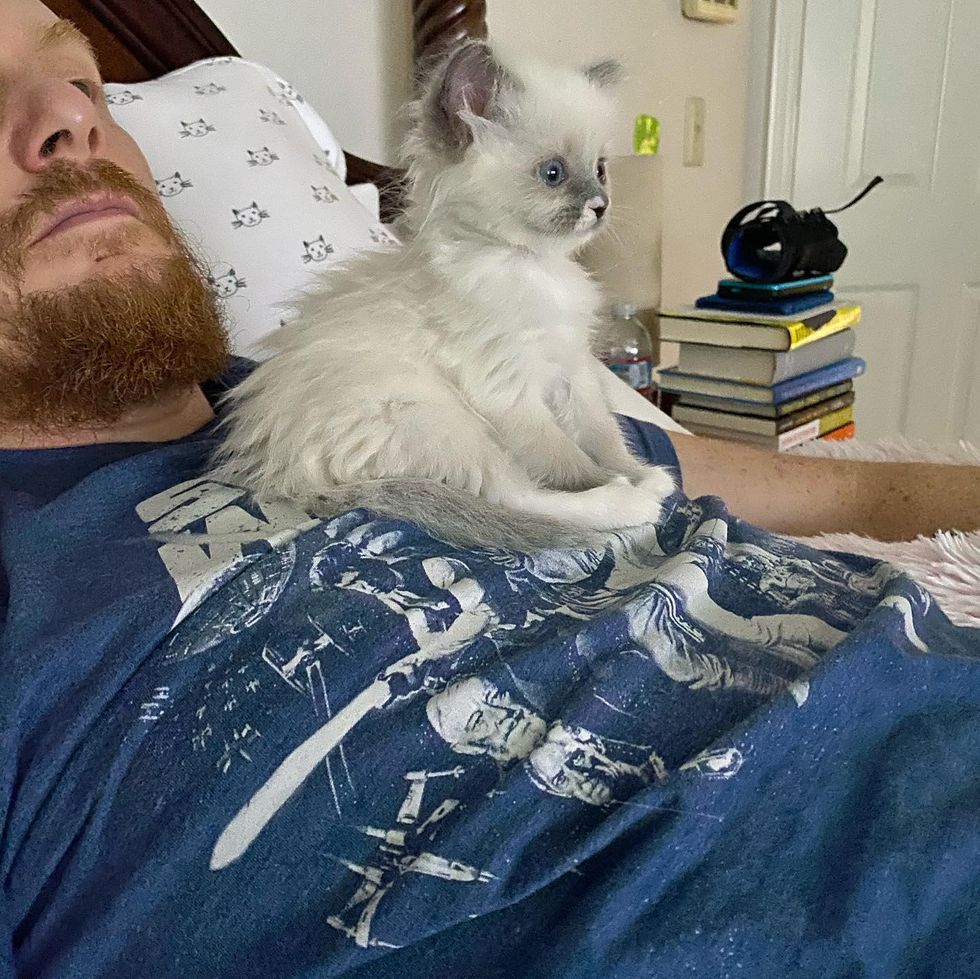 Lilo the kitten watching TV with Foster DadLaura Malone
Now that Lilo was healthy, she was constantly on the go, trying to explore or scamper around the room with her siblings.
But nothing made her happier than being cradled like a baby by her loving foster family.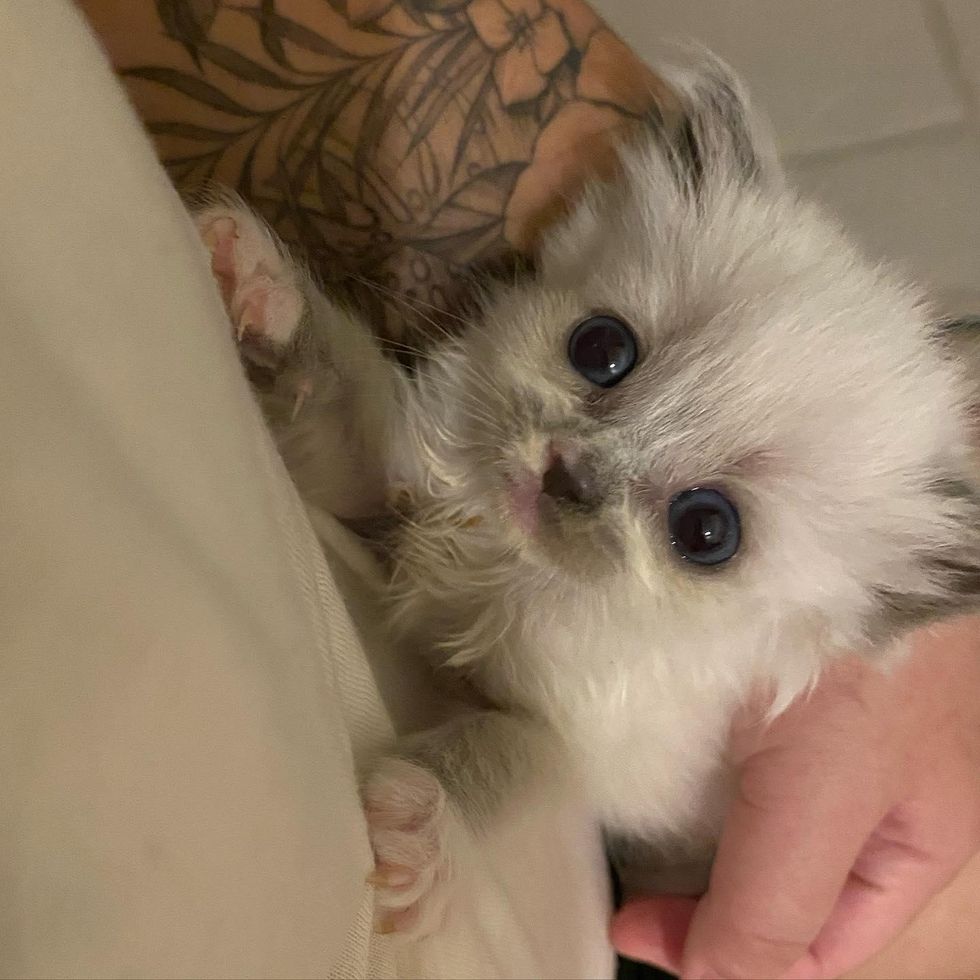 Lilo the kitten likes to cuddle with her foster familyLaura Malone
When Laura came into the room, the vivacious little kitty would offer kisses and cuddles, and demand to be loved on.

The family celebrated every milestone for the kittens. Whenever Lilo tipped the scale with another incredible gain, they cheered and showered her with snuggles.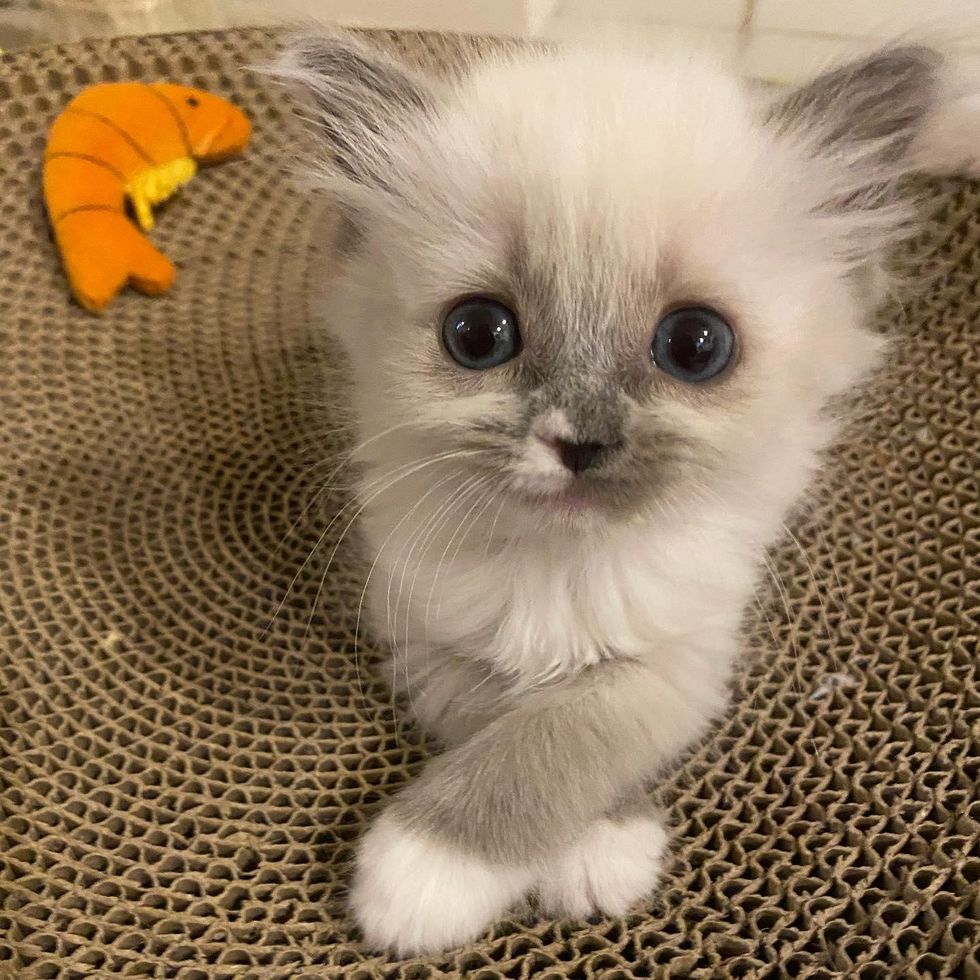 Lilo the kitten and her favorite poseLaura Malone
Nani who quickly became a full-fledge lap cat, was often seen together playing and napping with Lilo.
When the kittens were ready to find their forever homes, a wonderful family fell in love with the feline sisters, and knew they had to adopt them both.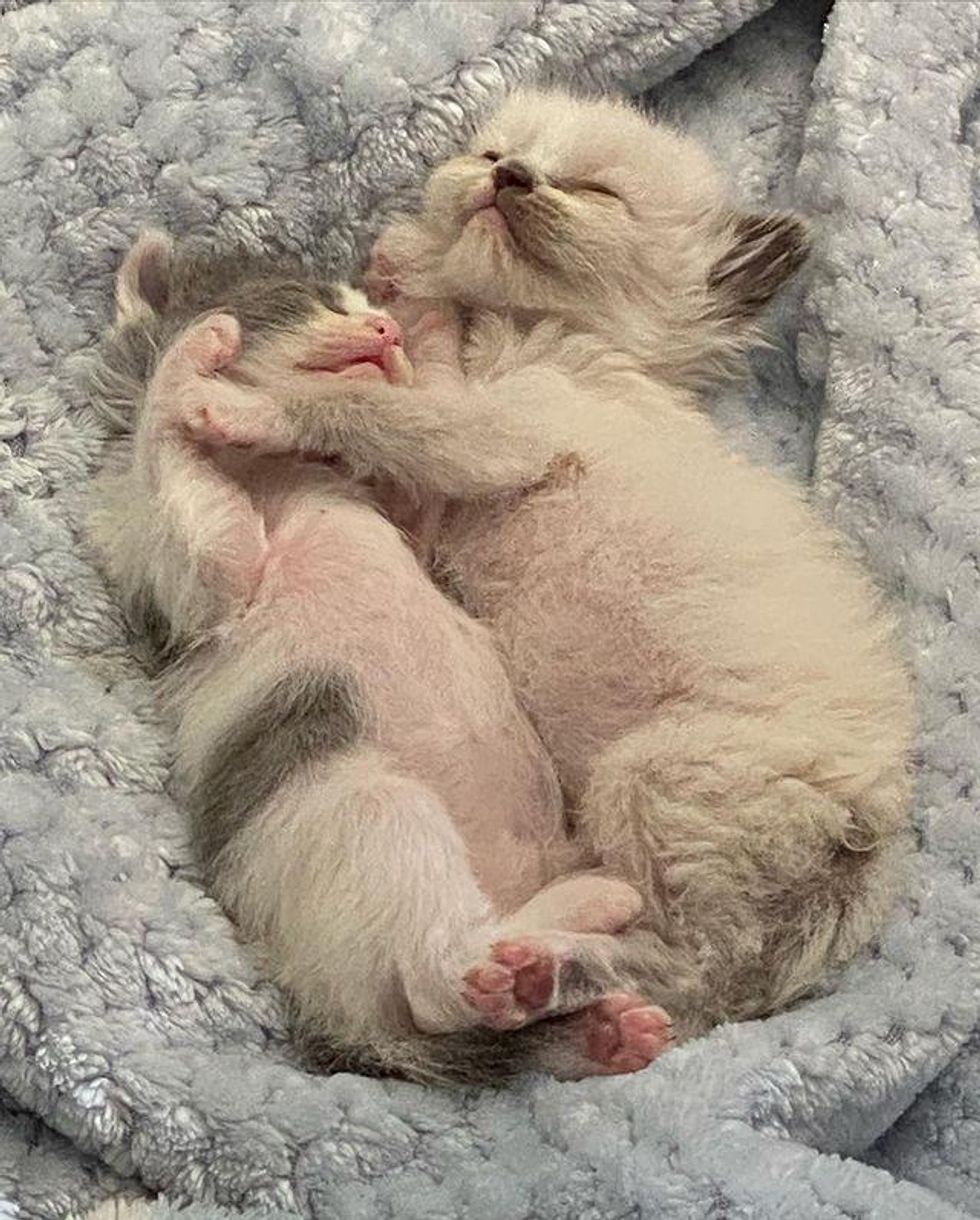 Lilo and Nani the kitten sistersLaura Malone
It took Lilo and Nani a little longer to reach two pounds, but once they were big enough to embark on a new journey, they quickly settled into their new home. Stitch also found his happily ever-after.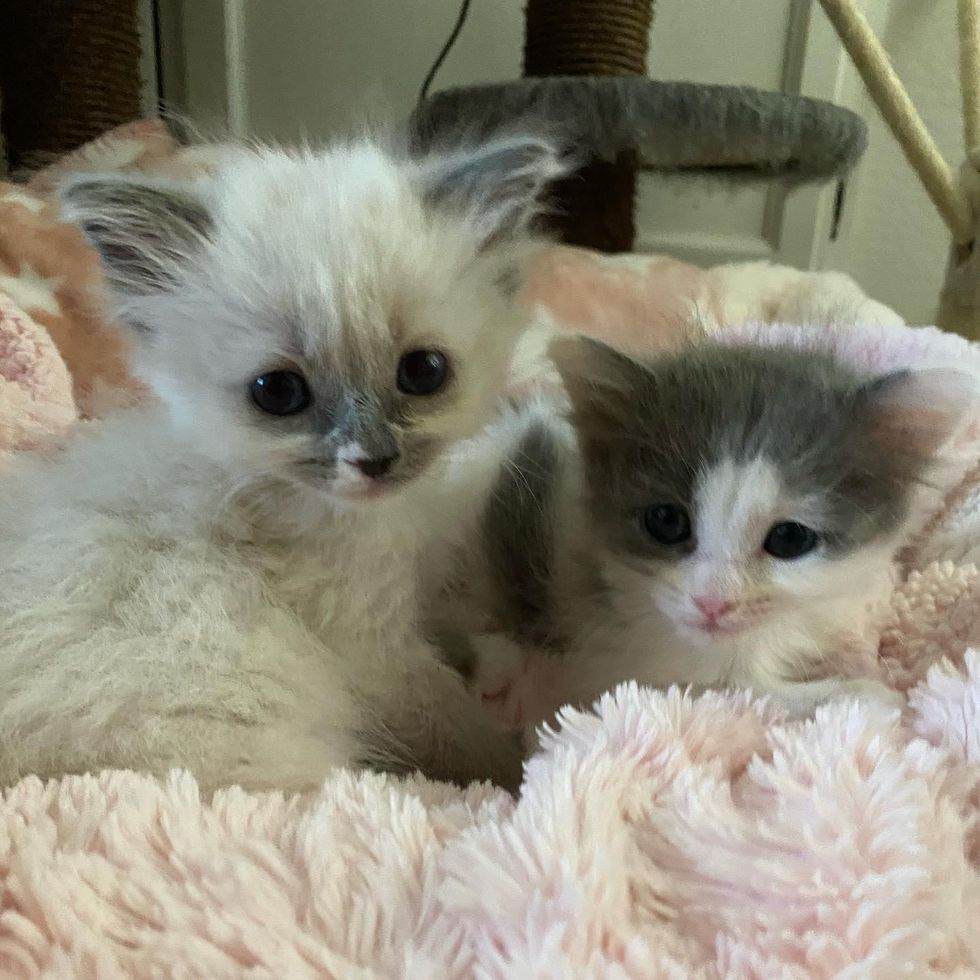 Laura Malone
"We will miss them for sure, but with every goodbye, is a chance to say hello. There will always be another kitten waiting to be loved and healed," Laura said.
Lilo plays hard and sleeps harder!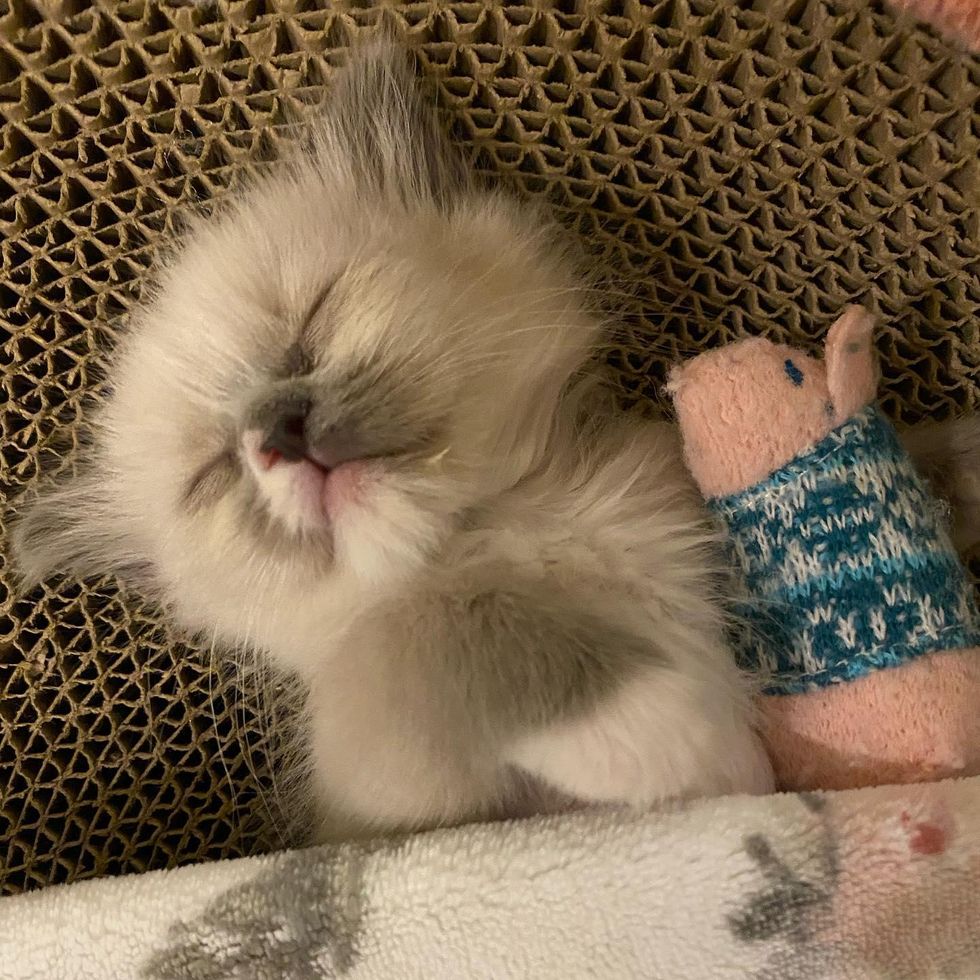 Lilo the kitten and her snuggle toyLaura Malone
Over the next few months, Lilo, the smallest one of her litter, blossomed into a beautiful cat with a magnificent, fluffy tail. She and her sister are still as close as two peas in a pod.

Not only has Lilo grown by leaps and bounds, but also she has discovered her inner sass and isn't afraid of showing her cattitude.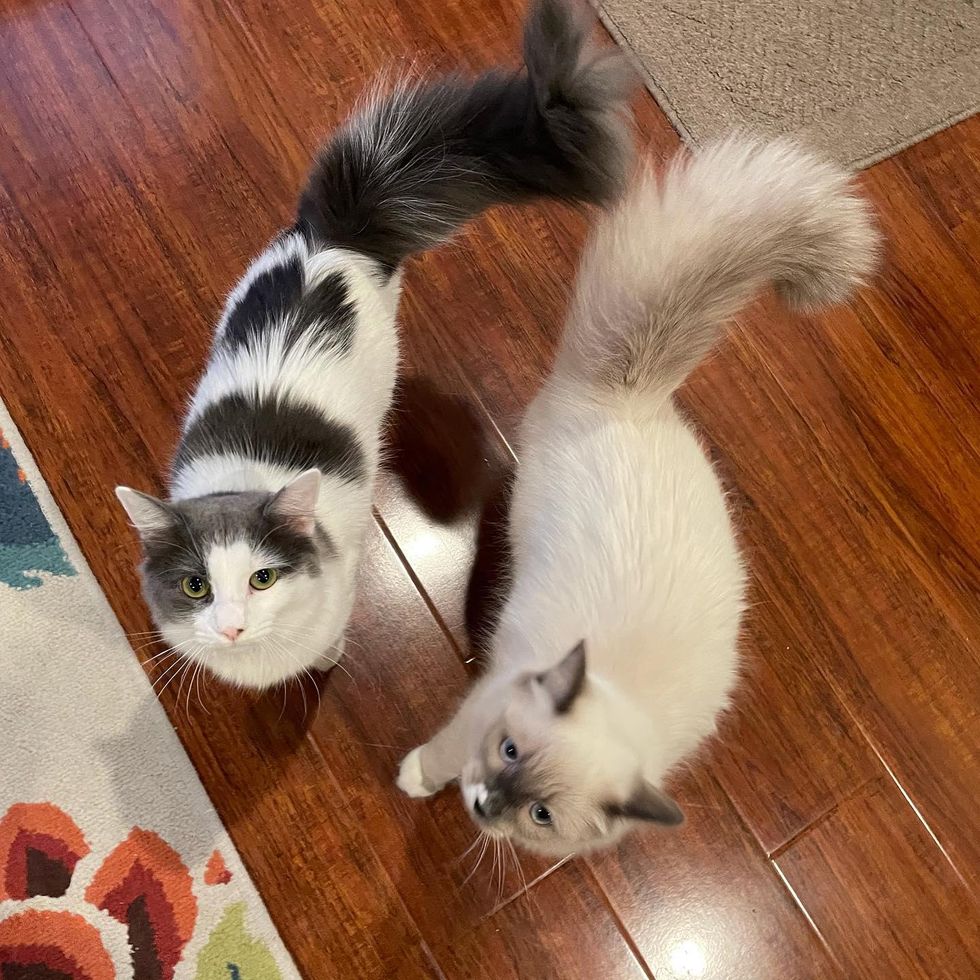 Lilo and Nani have grown to be beautiful catsLaura Malone
Their forever family adore them to bits, and the two sisters are living their dream life as spoiled indoor cats.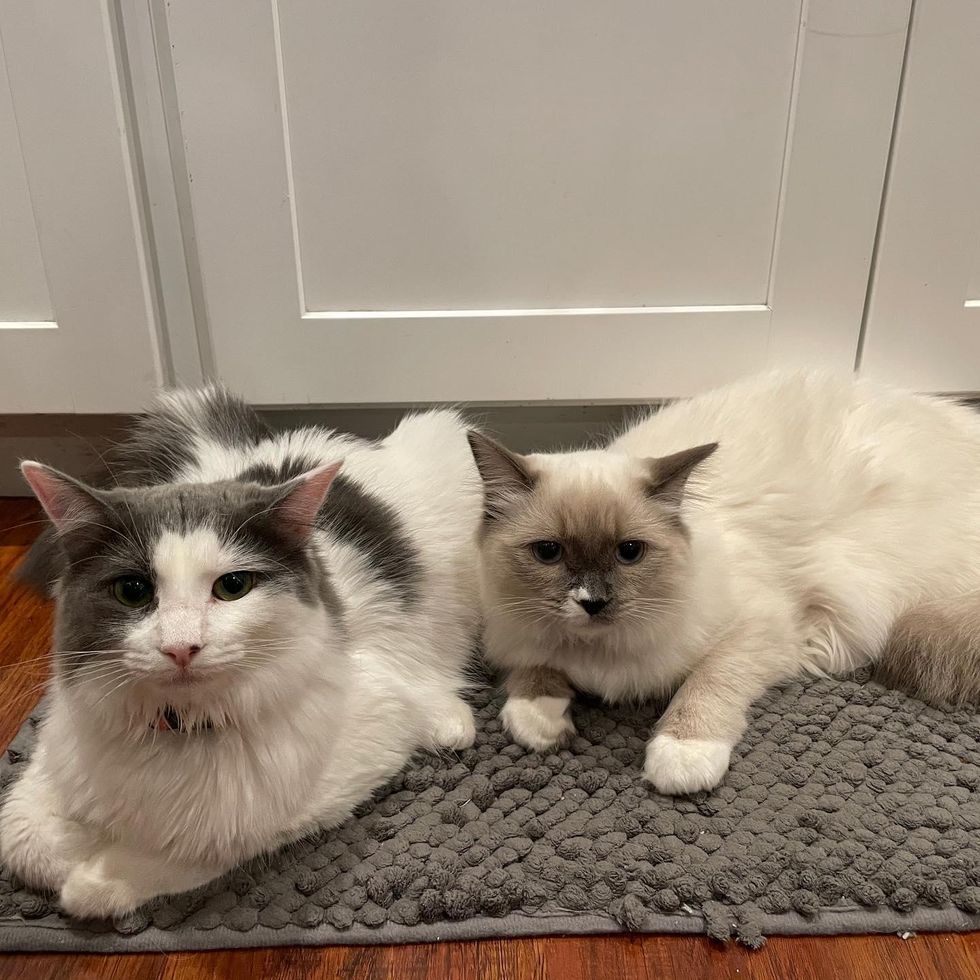 Laura Malone
Share this story with your friends. Follow Laura's foster kitties on Facebook and Instagram @fosterkittyfamily.
Related story: Kitten Discovers Strange Looking "Cat" in Nursery and They Turn into Unexpected Friends