A tiny kitten who was found on the side of the road, had his life turned around through act of kindness.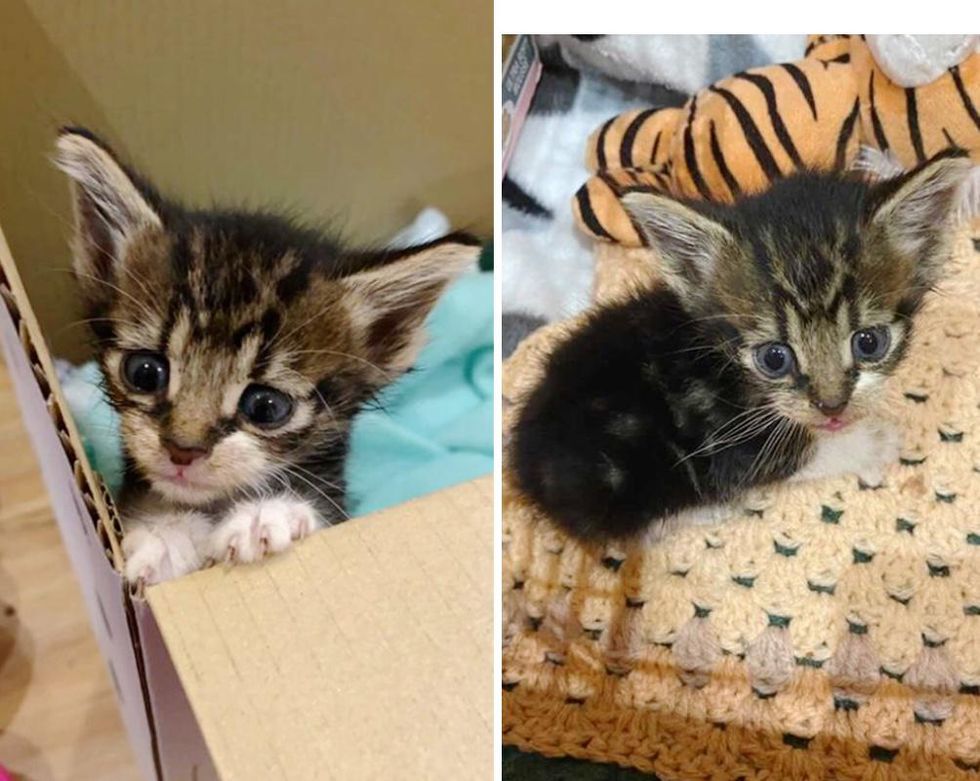 Amber
Stanley the kitten was found on the side of the road, still trying to nurse on his mom, who sadly didn't survive the busy traffic. He was malnourished and extremely tiny for his age, but the little guy hung on with all his might.
A Good Samaritan who found the kitten, rushed him to Perth Rescue Angels (in Perth, Australia) for help. "Stanley was estimated to be around six weeks old, but weighed a tiny 188 grams (to put that into perspective, this is barely the weight of a one week old kitten)," Perth Rescue Angels said.
Despite all the odds stacked up against him, the kitten refused to give up.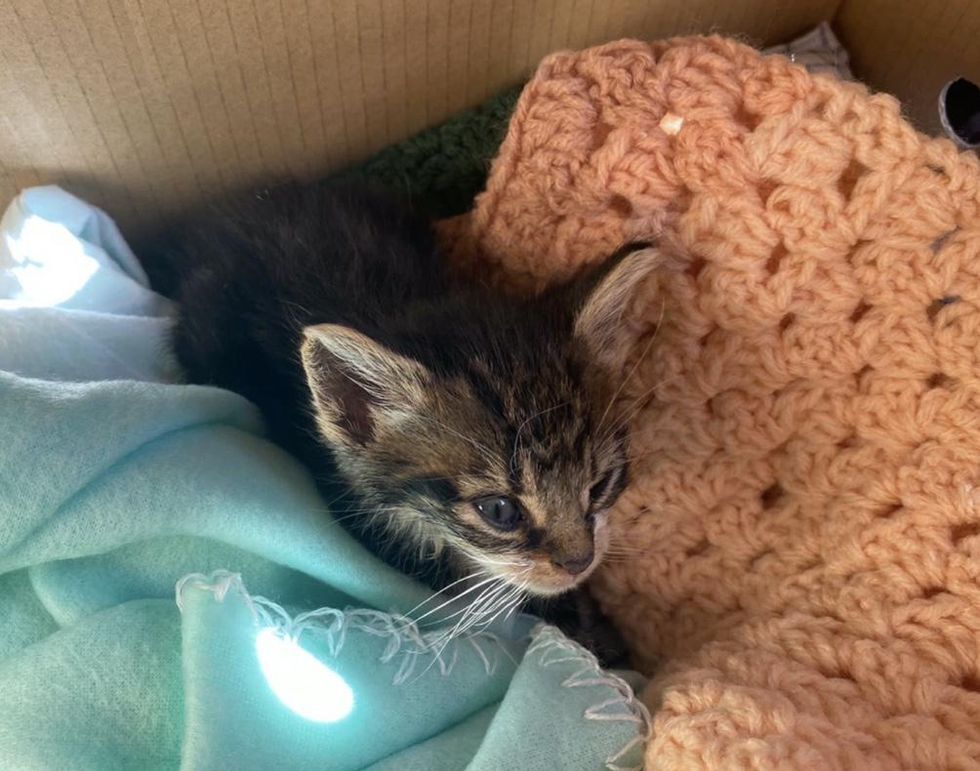 Amber
He was so small and delayed in development that his head looked larger than his tiny body.
The kitten was frail and had trouble eating on his own. Rescuers kept him warm and slowly got some food in his tiny belly. Amber, a foster volunteer, took him into her care and started syringe-feeding him every hour around the clock.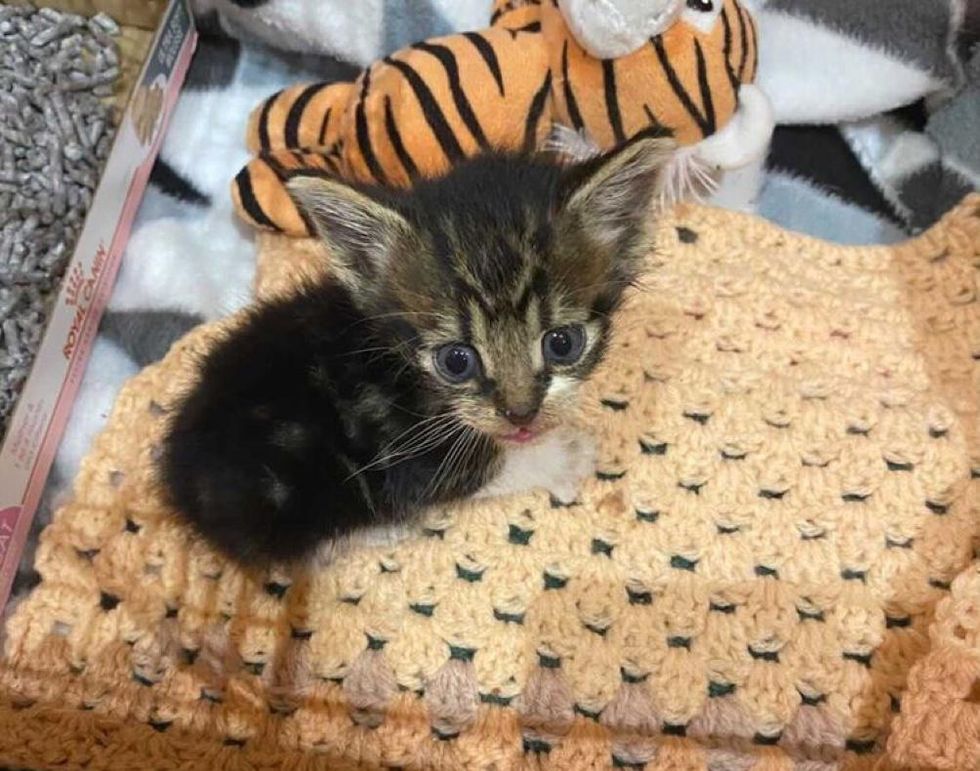 Amber
"He was really weak, shortly slipped into a coma like state. By the time another carer stabilized him and sent him to me, he had perked up again and was instantly full of energy," Amber told Love Meow.
Little Stanley put on some much-needed weight and bounced back on his paws.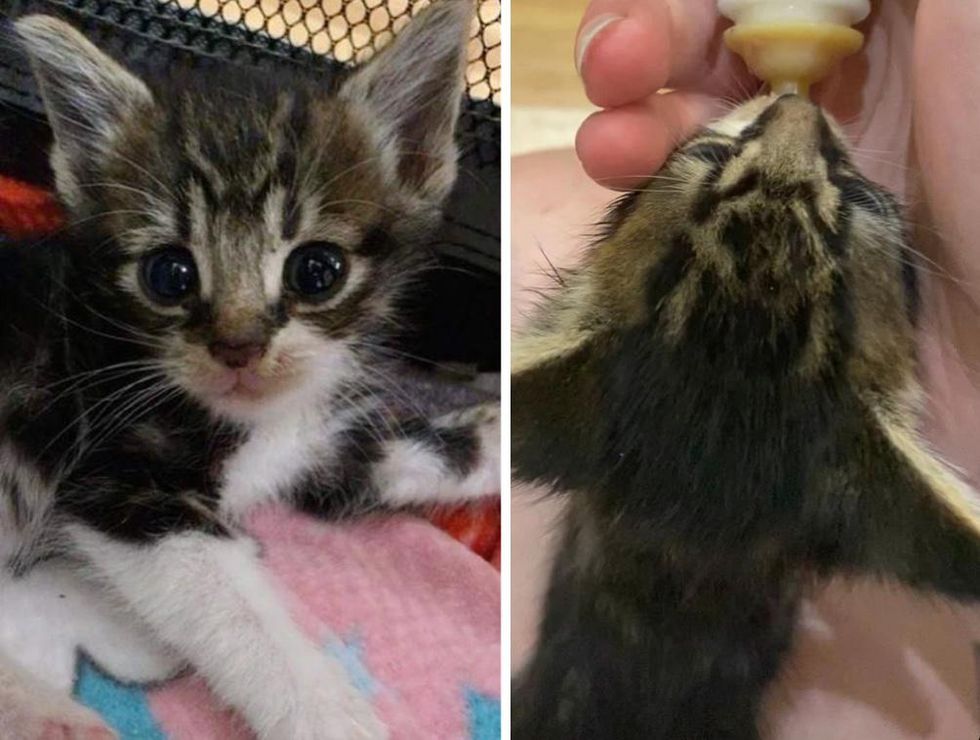 Amber
As soon as the kitten got some strength, he didn't hesitate to try to climb out of his nest, and was quite vocal at demanding what he wanted.

"He would scream the second he heard voices, launch out of his little carrier for food. You could tell he had so much fight in him. He was so confident and loving from day one," Amber said.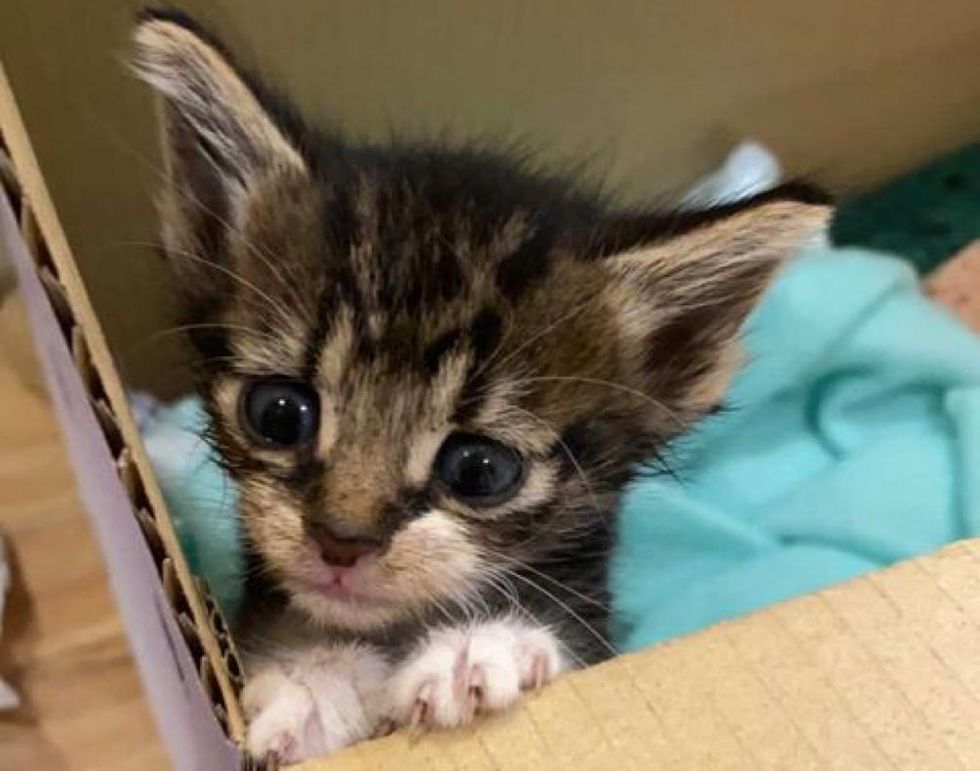 Amber
After about one week, the kitten no longer needed syringe feeding as he began to eat from a dish all by himself. Amber could finally breathe a sigh of relief.

"He slowly began to perk up, began to play, and started showing signs that he would be just fine," the rescue wrote.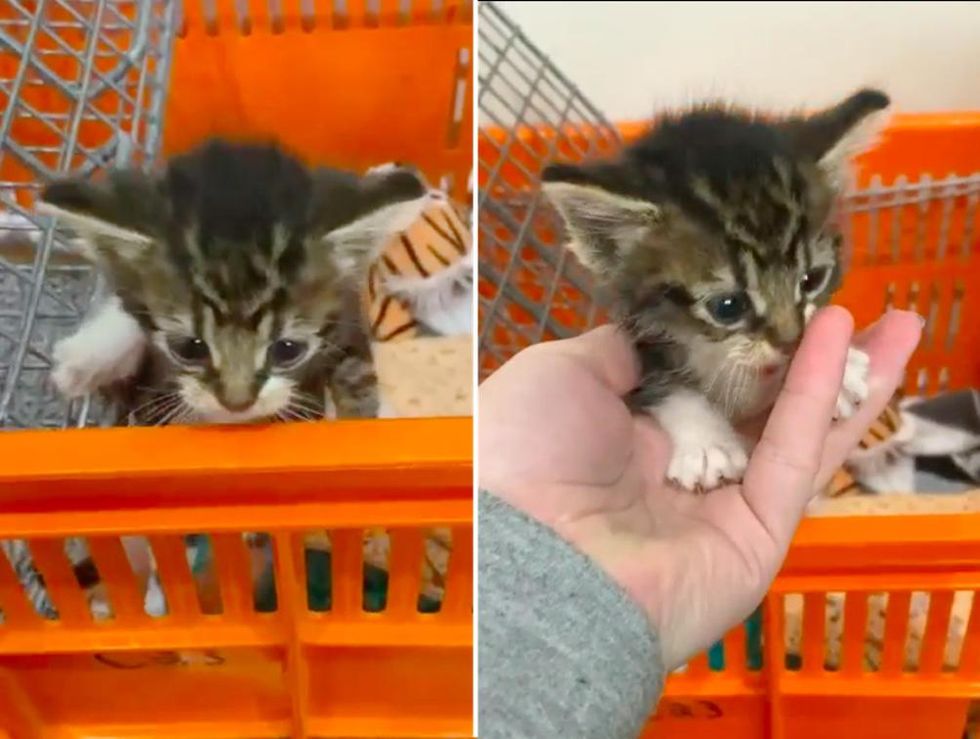 Amber
The little warrior kitty overcame the toughest hurdle in life, and now nothing could stop him.
He might still be tiny but had a mighty personality and a strong will to live.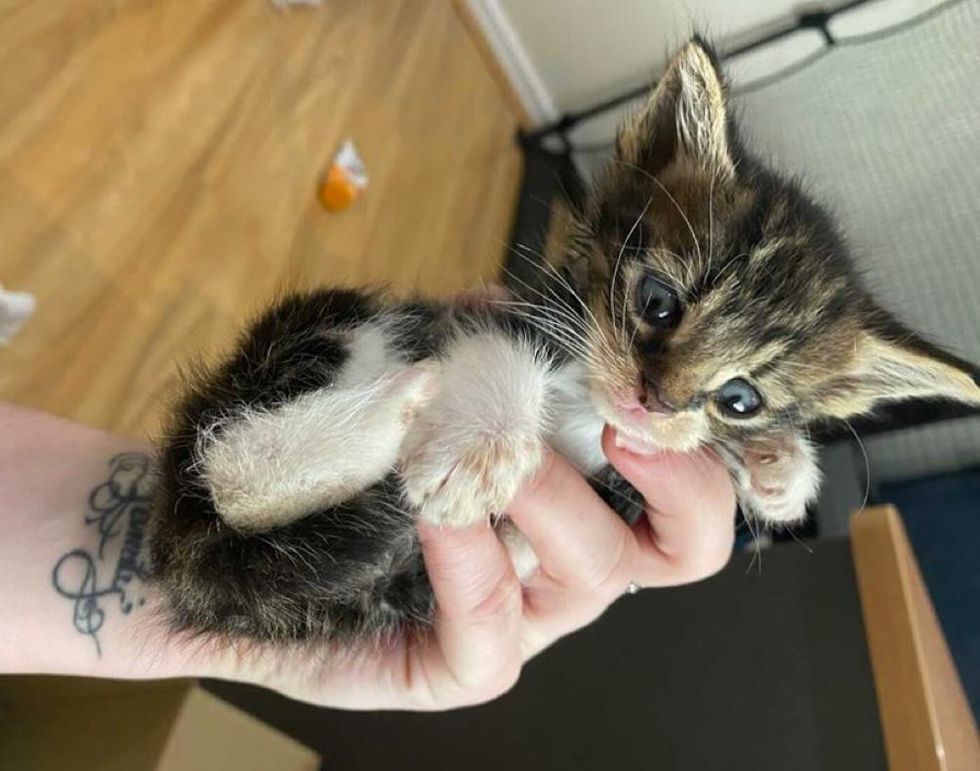 Amber
In three weeks, Stanley more than tripled his weight, grew into his ears, and even gained a healthy, chonky belly.
He made everyone so proud as he was ready to socialize with other kittens.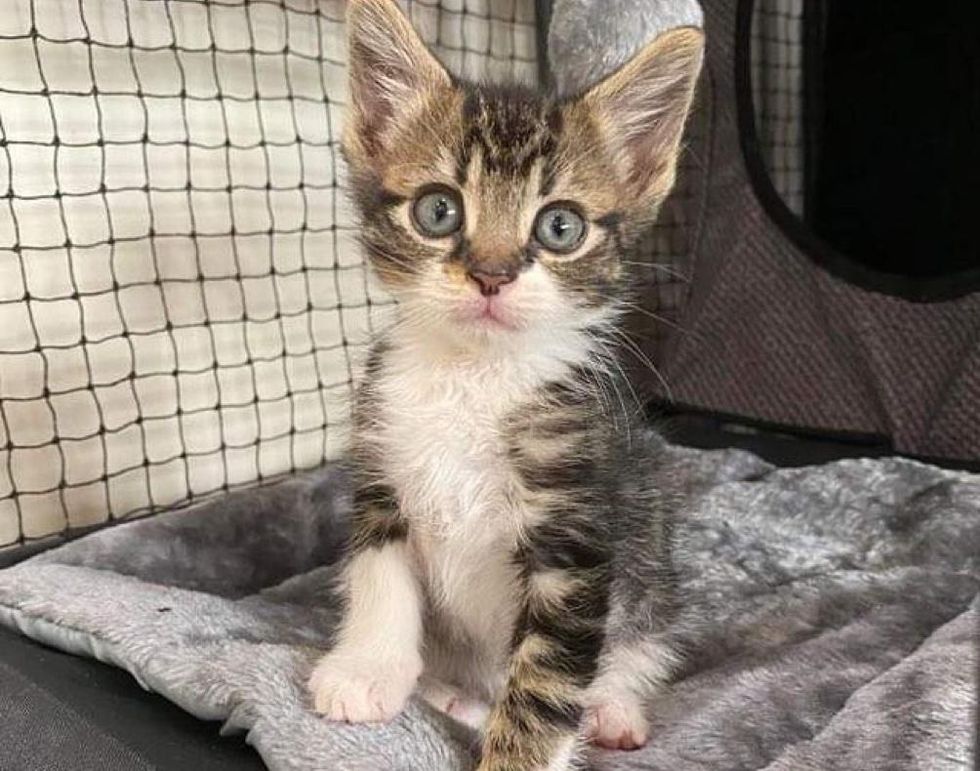 Stanley was introduced to a pair of feline sisters that had been found as strays.

"They were three weeks younger than Stanley, and had come into care not long before him at just two weeks old," Perth Rescue Angels added.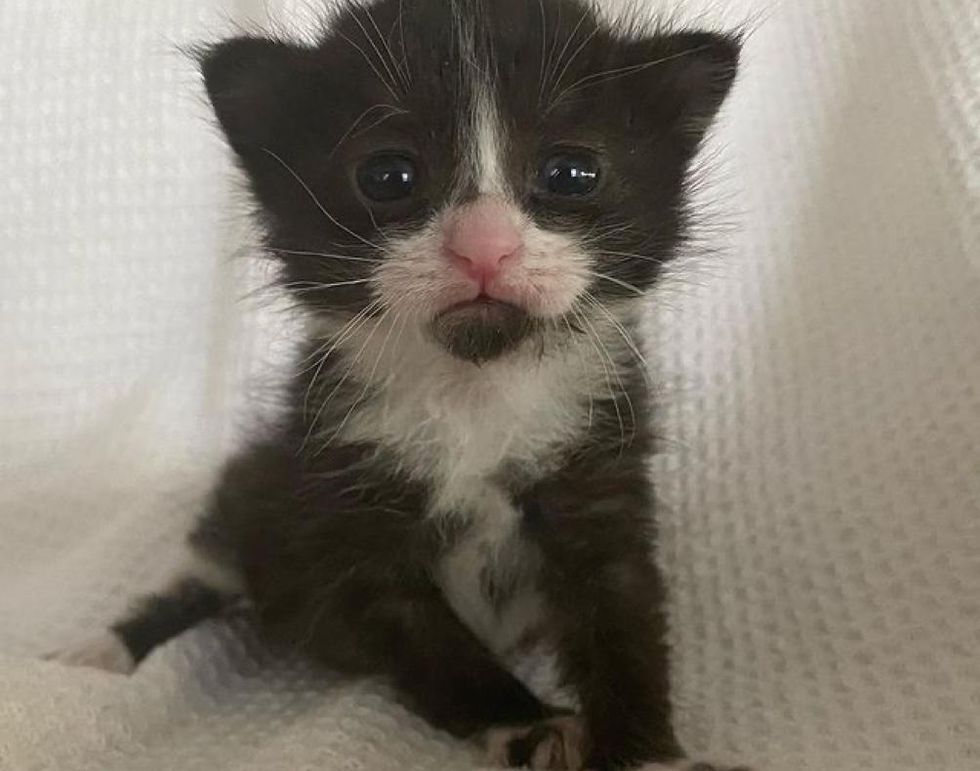 Amber
Cleo the tuxedo and Stanley quickly hit it off and became very close friends. They were always together as a dynamic duo, playing, wrestling and running around the room as if they owned it.
Stanley was a late bloomer and took extra time to catch up in size. With love and encouragement from his best friend Cleo, he made incredible strides and his personality was shining through.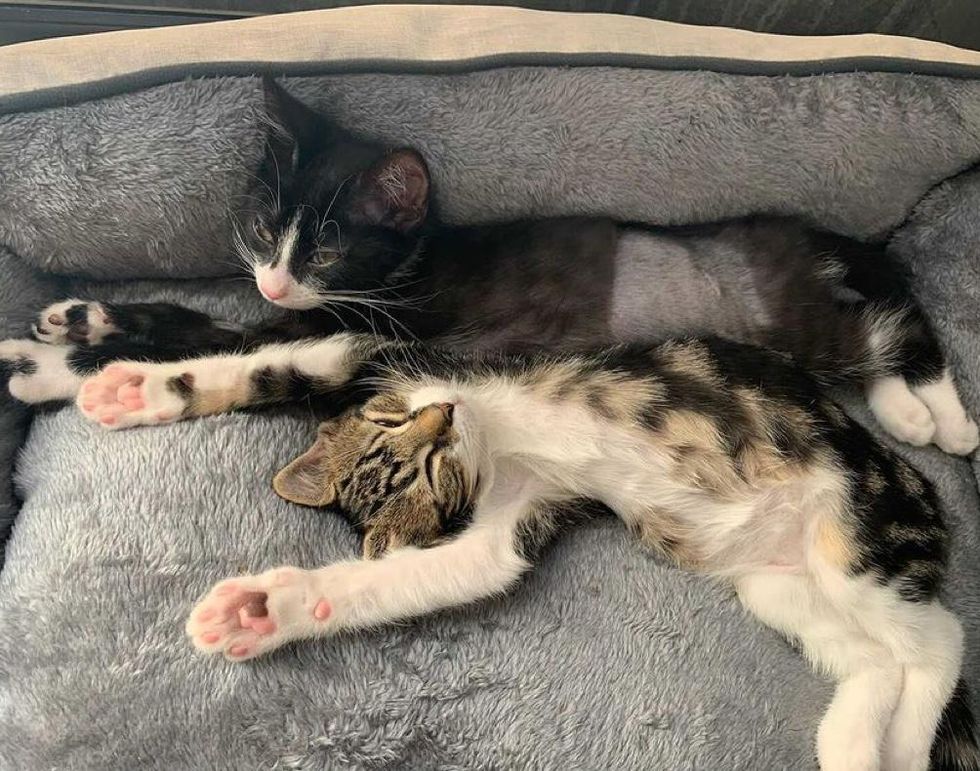 Nikki
"It became evident very quickly that they had a beautiful bond and would love to find a forever home together."
A lovely lady named Nikki came across this adorable pair and fell head over heels for them. When Stanley and Cleo graduated from their foster home, they went to their forever home with Nikki and her family — it was a dream come true.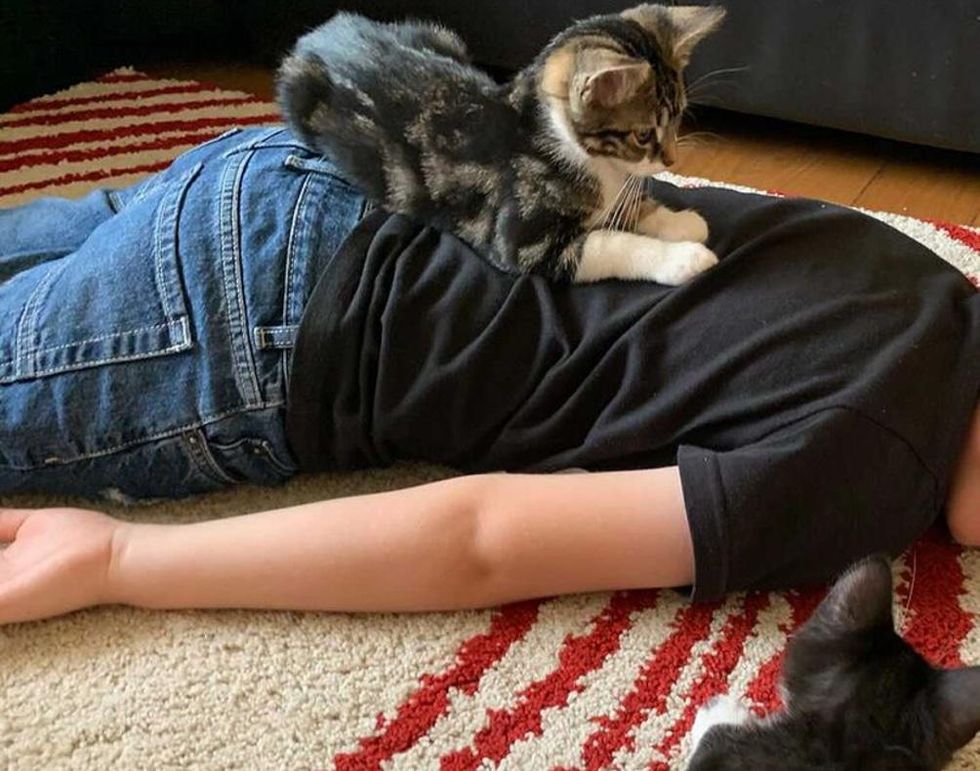 Nikki
"Stanley and Cleo have now been renamed Gizmo and Ninjapuss. They are so loved by their family. They enjoy playing together and cuddling, and are looking forward to spending the rest of their lives together!"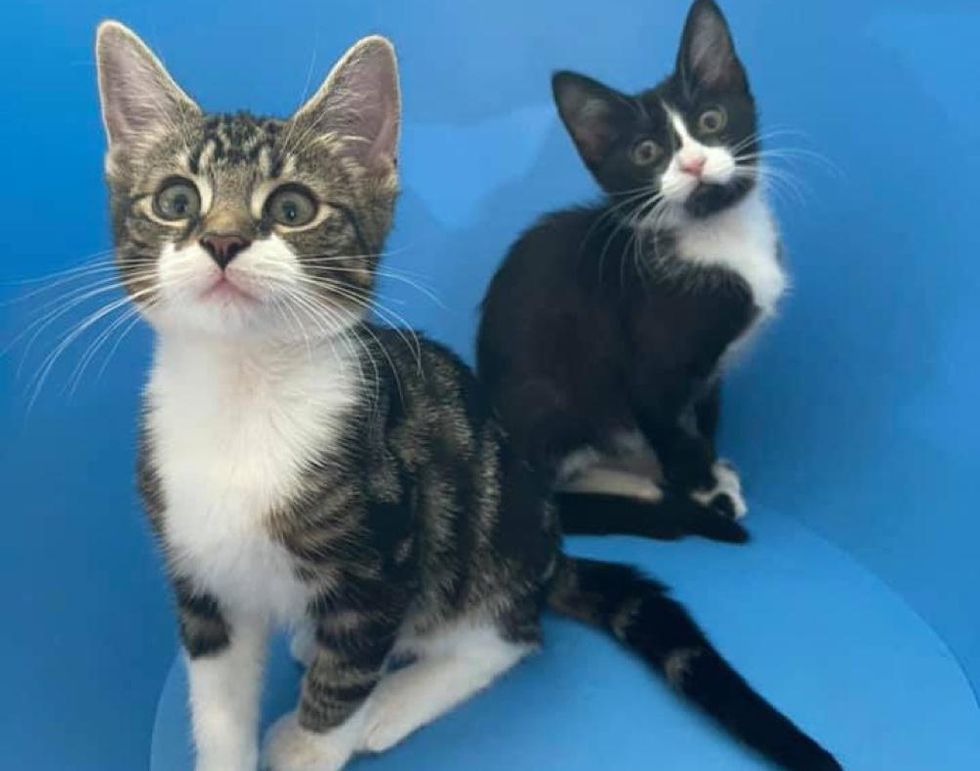 Nikki
Share this story with your friends. Follow Amber's foster kittens on Instagram.

Related story: Kitten Found on Busy Road Climbs onto Rescuer's Shoulder and Her Life is Forever Changed