A couple tried to find their foster kitten a home, but their puppy cuddled up to her and wouldn't let go.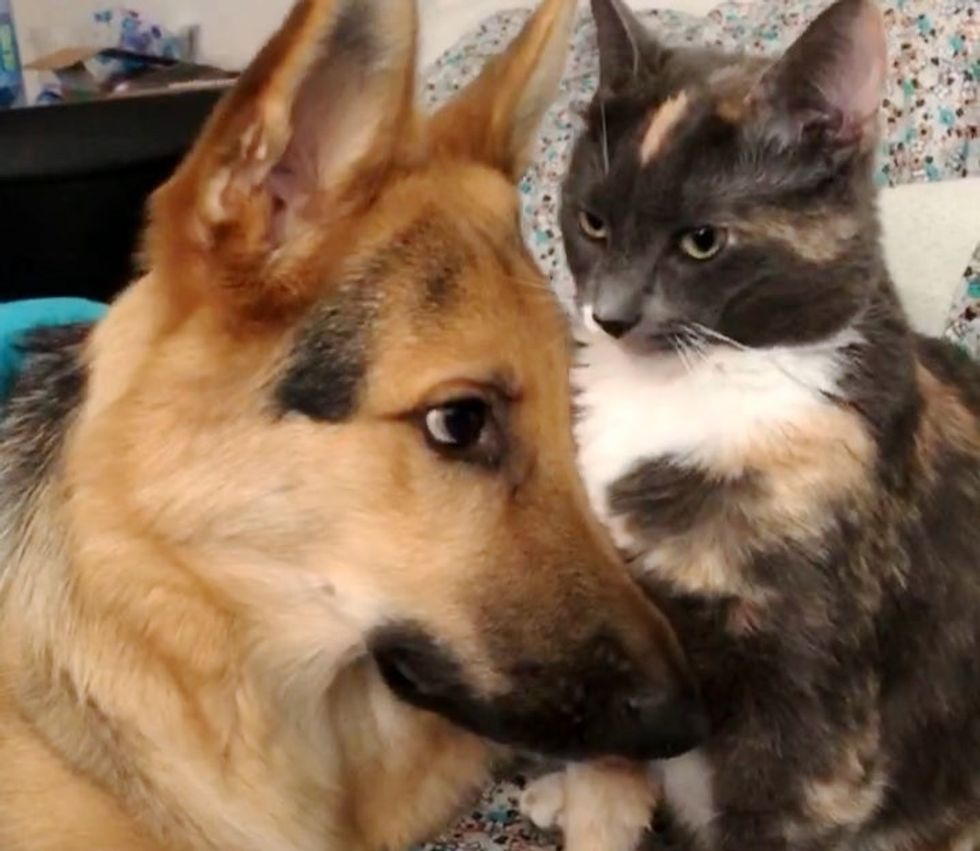 @mr.koda.bear
Lyla the kitten was just three weeks old when she and her two siblings came to their foster home in Los Angeles for a chance at a better life.
Lauraine and her boyfriend took them in with the intention to find them good homes. They nursed them back to health and raised them into happy, playful kittens.

When it came time to find the kitties their forever homes, Lyla's siblings were quickly adopted. The calico found herself waiting for her perfect family to come.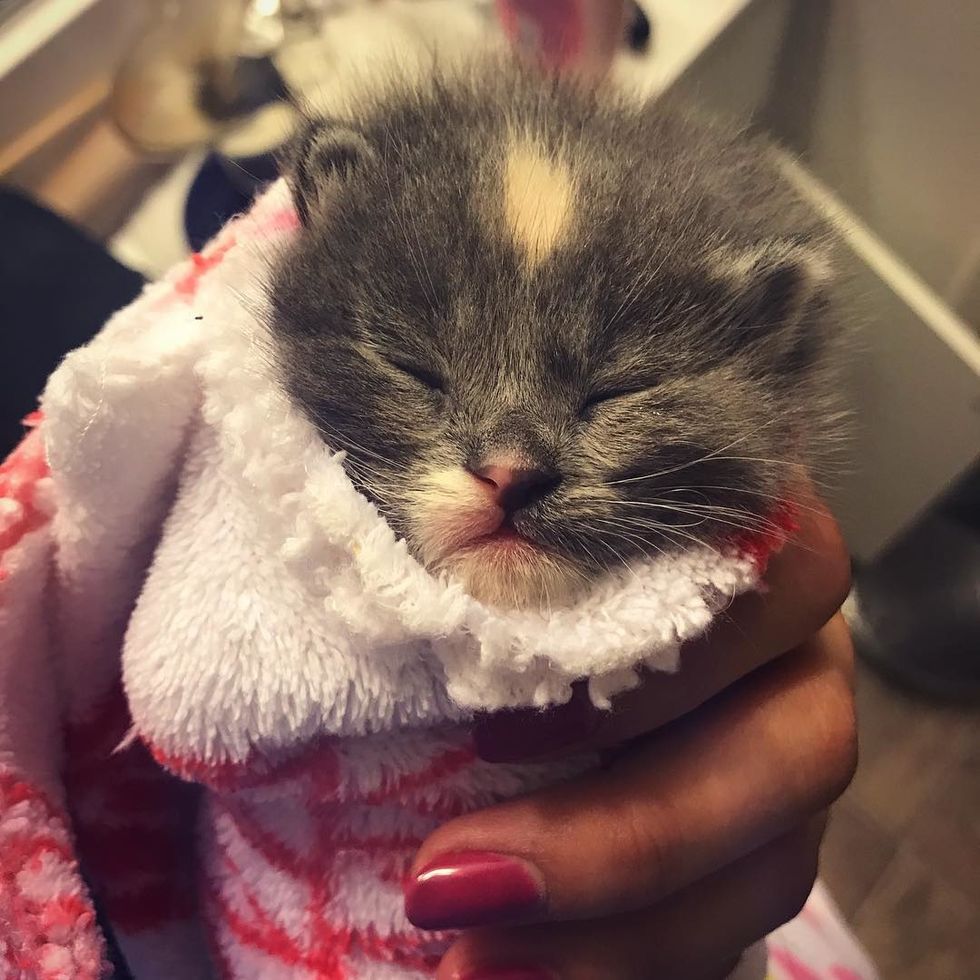 @mr.koda.bear
When Lyla turned five months old, the couple brought home a new addition to their family — Koda the pup who was about the same size as his feline friend.
"That's when everything felt complete," Lauraine told Love Meow. Lyla was introduced to Koda, and after a few sniffs and licks, the two just hit it off.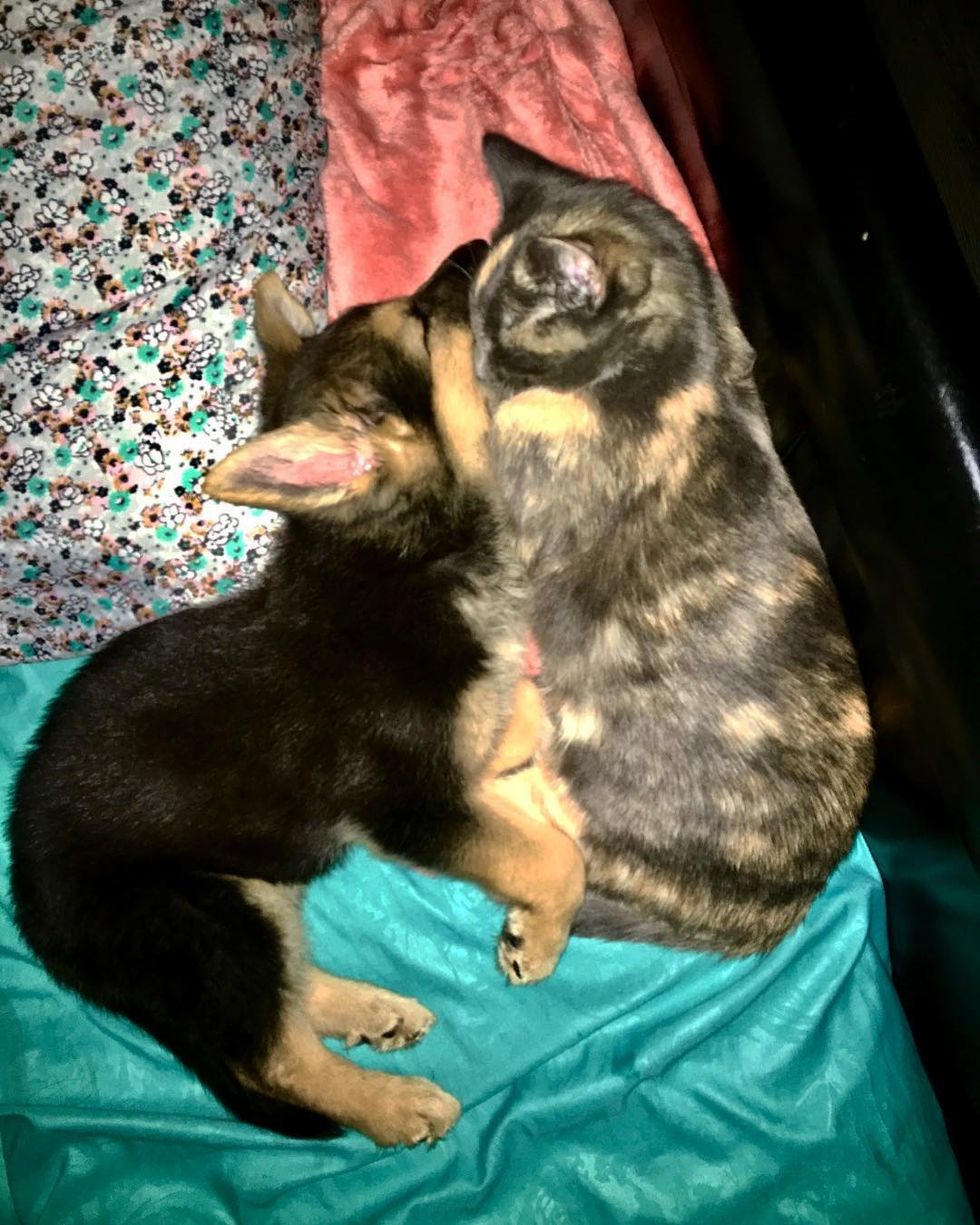 @mr.koda.bear
"Their bond was really instant. They love each other, and she cries for him if we leave (to use the bathroom)."
The two buddies follow each other everywhere around the house. They do everything together and are completely inseparable.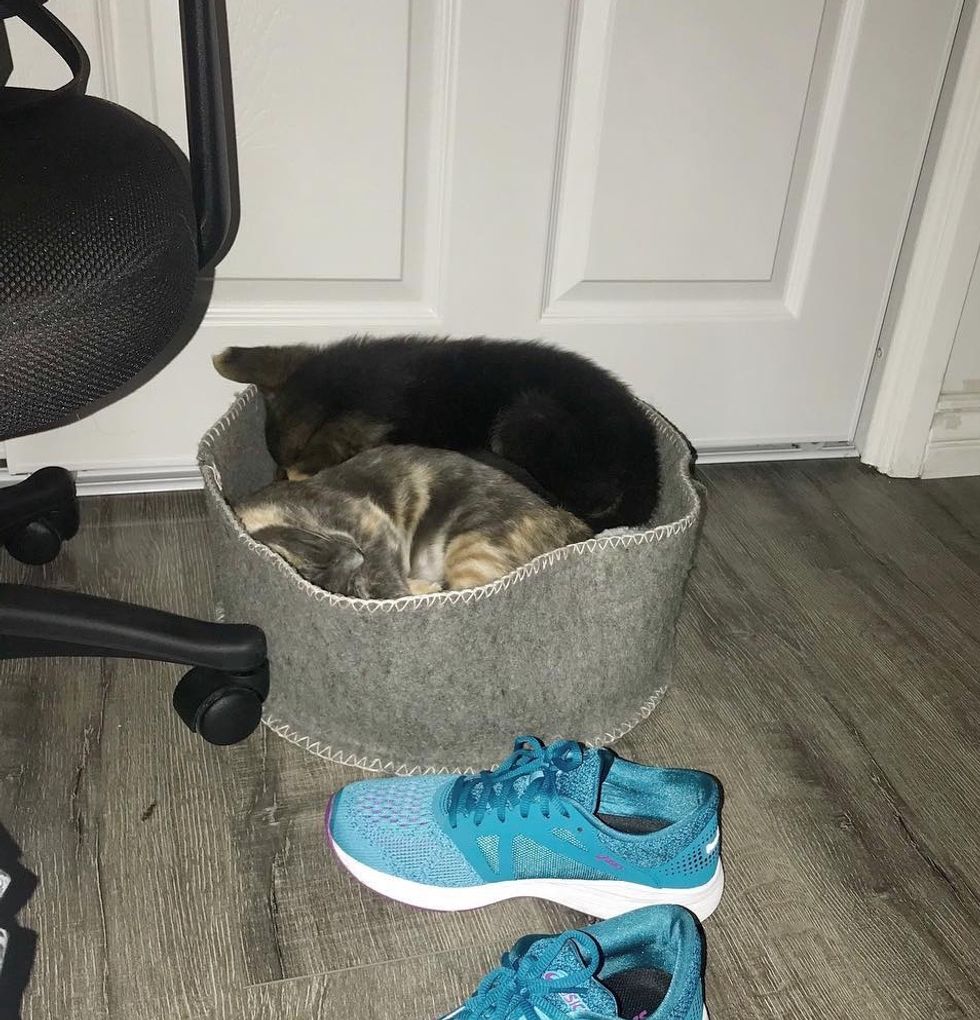 @mr.koda.bear
Lyla has taken the role as Koda's big sister and personal hygienist, keeping him groomed from head to toe.

"She loved wrestling with her 'cat' brother. She forces a grooming session and cries when he's gone," Lauraine said. "They have the sweetest loving moments but Koda is definitely an annoying little brother."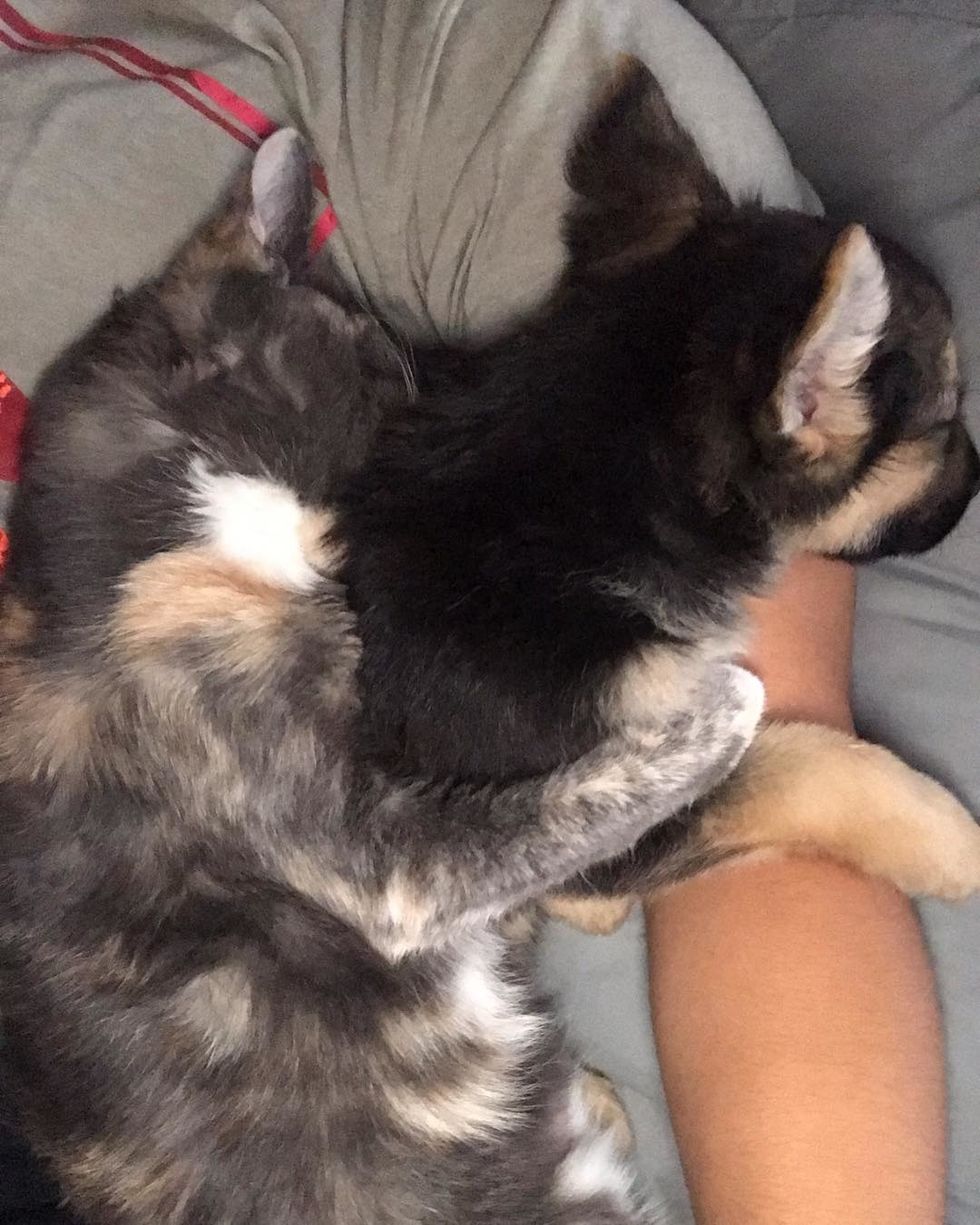 @mr.koda.bear
"Koda might have thought he was a cat at first, but he's been lucky enough to be around other German Shepherd dogs so there's no confusion any more."
Watch Lyla and Koda in this cute video:
Cat and Dog best friendsyoutu.be
Lyla has a way of commanding Koda's full attention with her incredible sass and cattitude.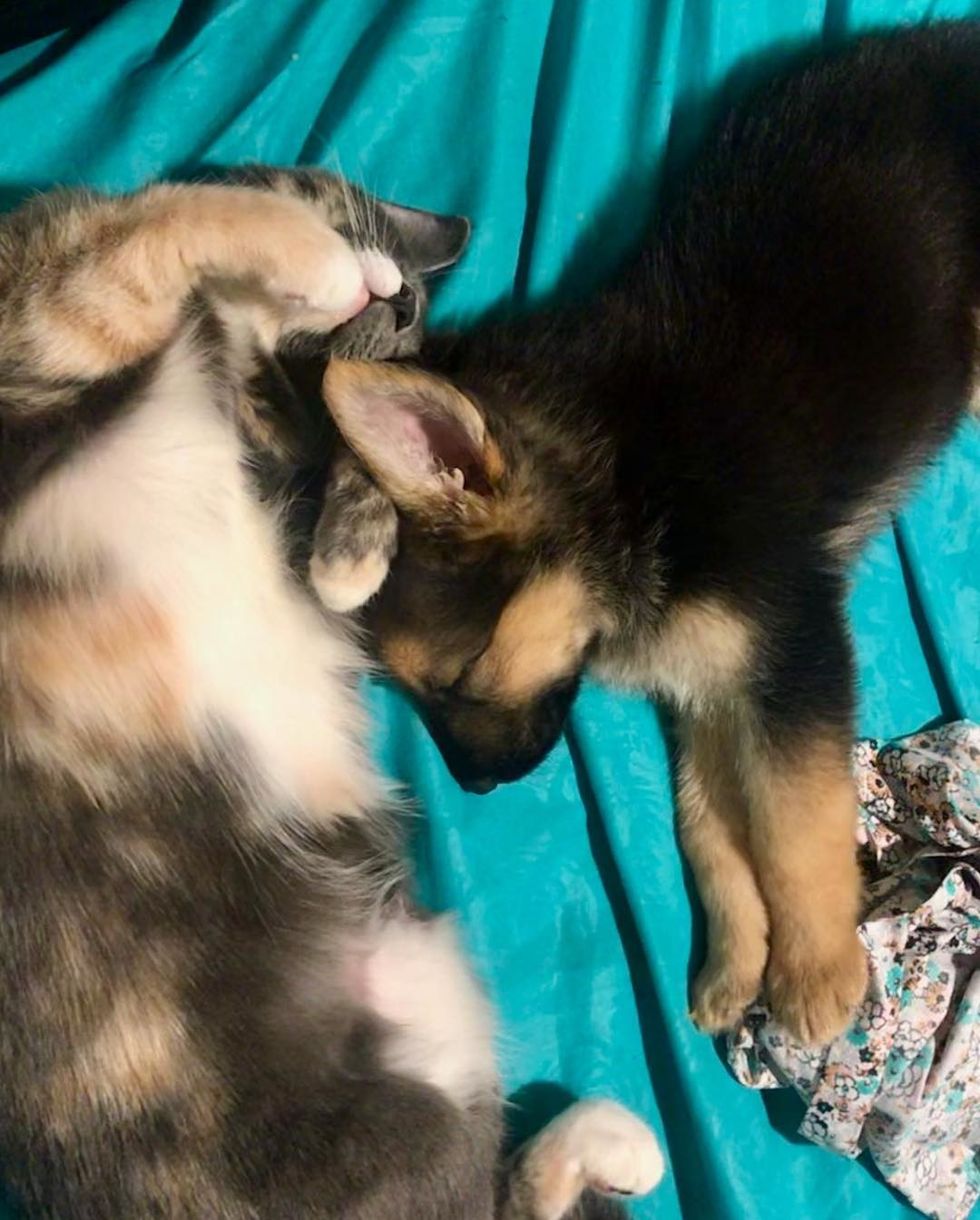 @mr.koda.bear
"She loves to get him going. I don't know how she does it, because all I've ever seen her give is a look. But he starts sprinting around the whole house," Lauraine told Love Meow.

"They cuddle, sleep and play together all day."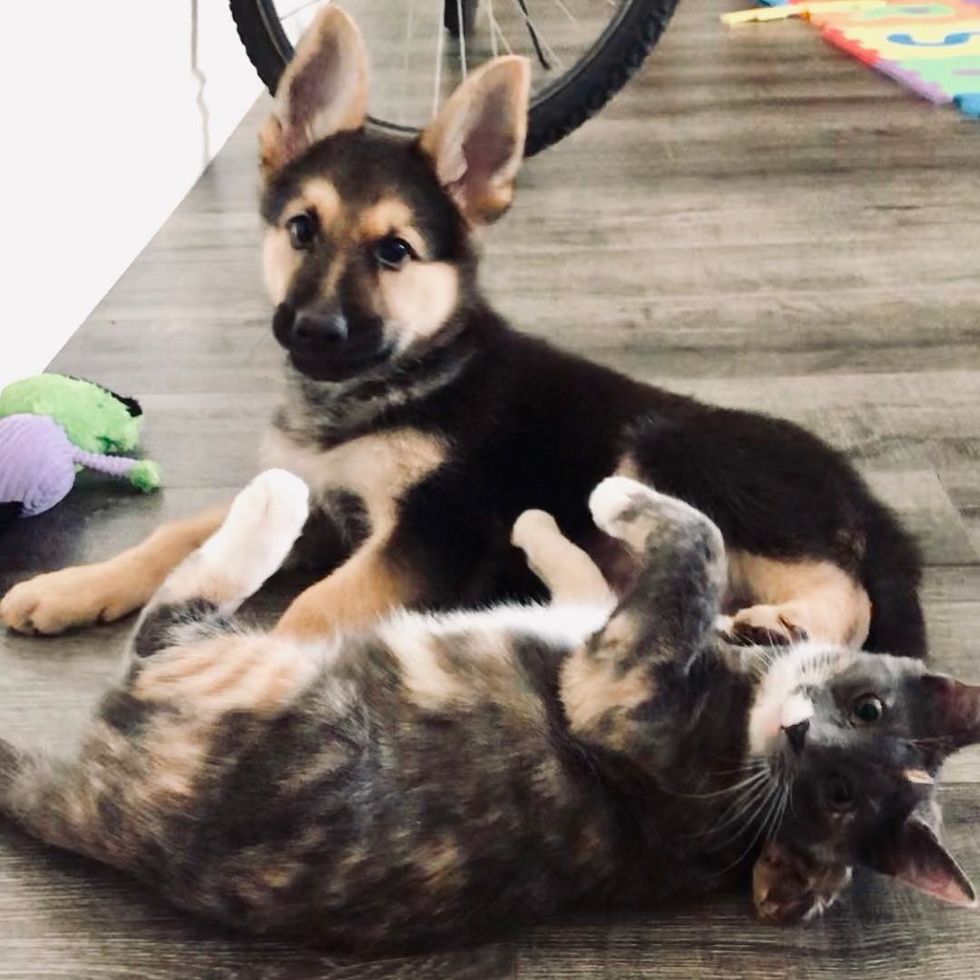 @mr.koda.bear
The two best friends have been together for almost a year, and their bond has only gotten stronger.

They are all grown up now but some things never change!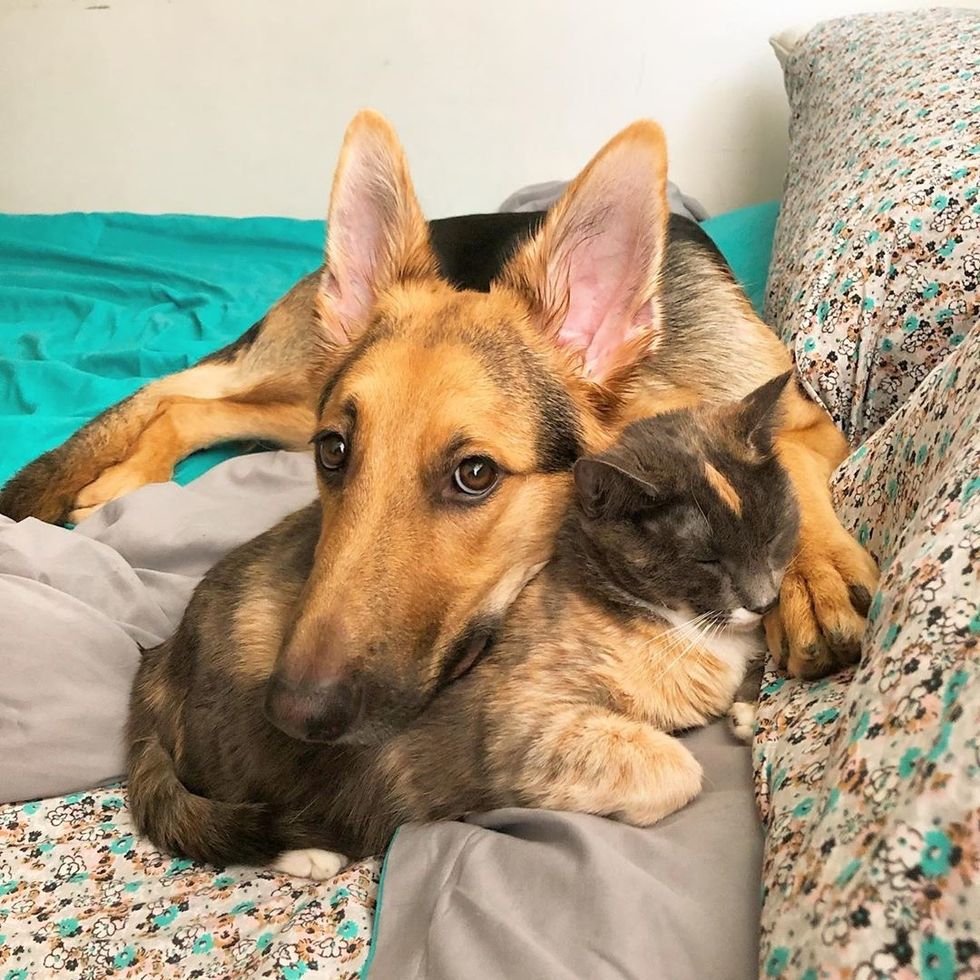 @mr.koda.bear
"We brought Lyla home and she found Koda. It was definitely meant to be and we couldn't imagine a life without her."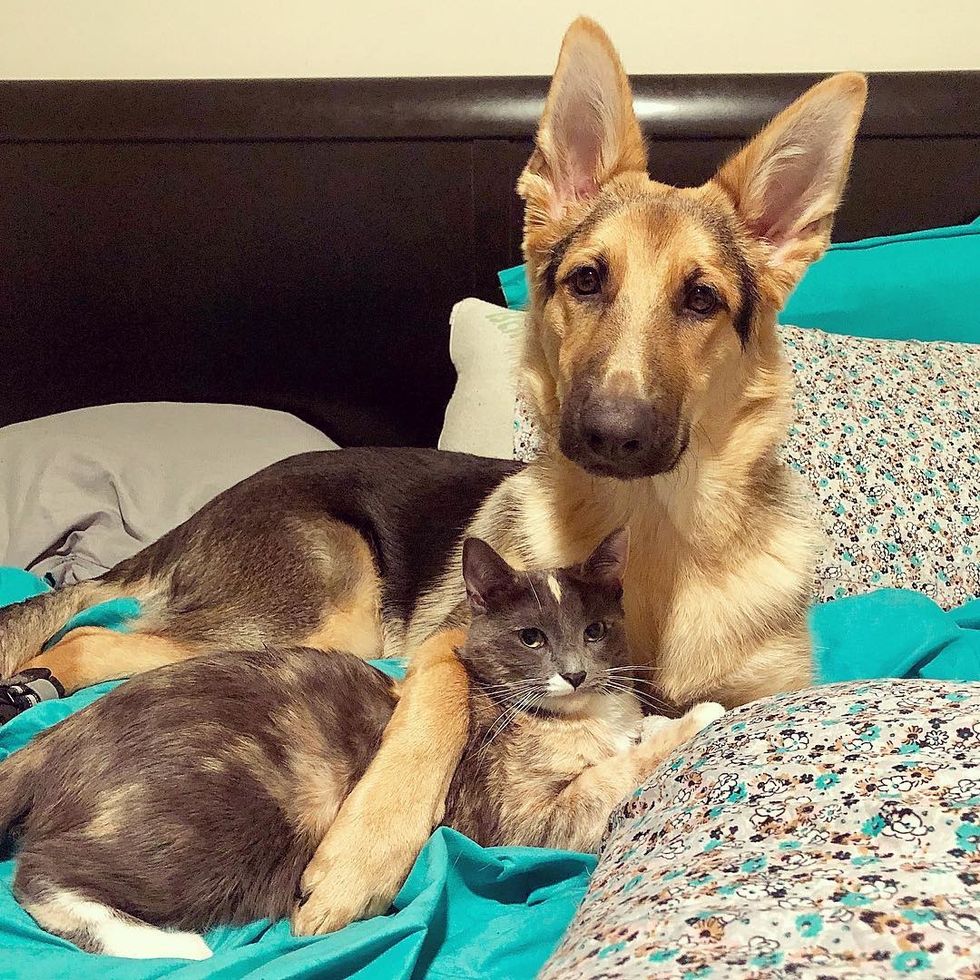 @mr.koda.bear
Share this story with your friends. Follow Lyla and Koda and their adventures on Instagram.
Related story: Family Wanted to Get Their Puppy a Kitten But Stray Kitty Found Them Instead