A kitten with a broken leg was brought to a shelter in New York City. They thought he might lose the leg, but the kitty proved them wrong.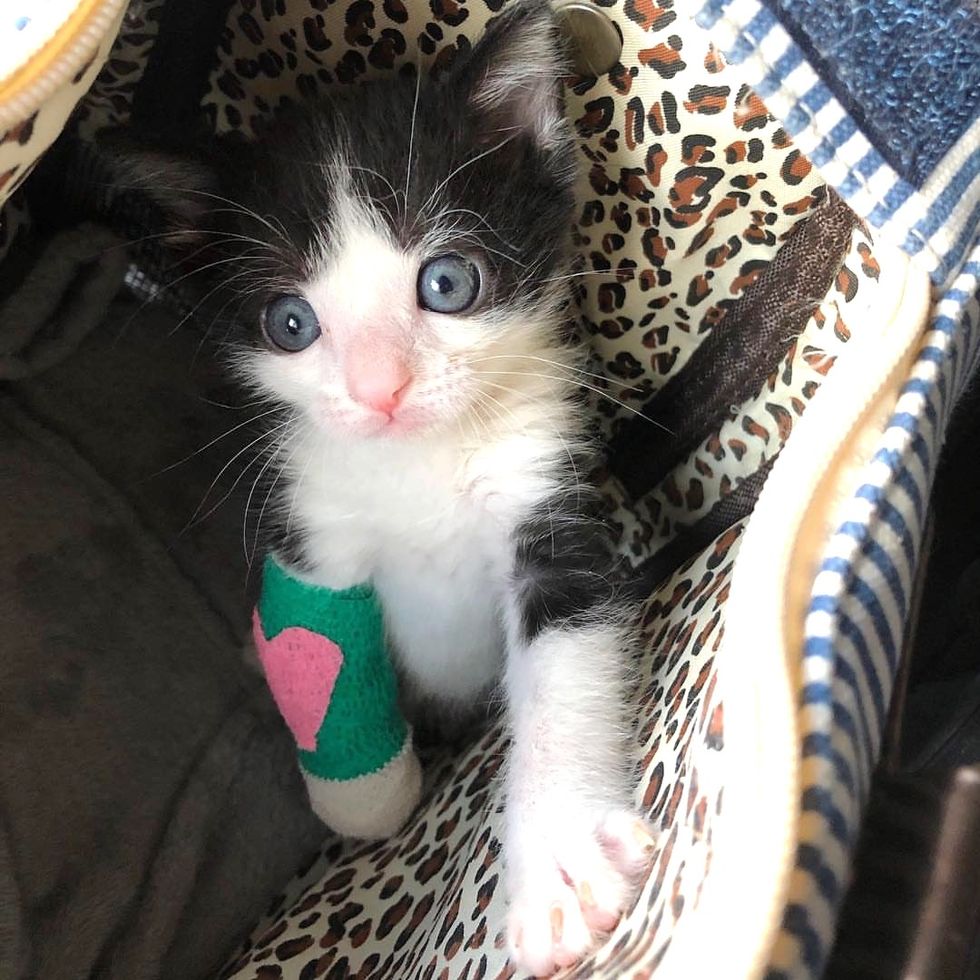 Meow Parlour
Christina Ha, co-founder of Meow Parlour, took in the 4-week-old tuxedo after she learned about his plight. At the vet, they discovered that his right front leg was broken in two places.
"We have no idea what happened to him beforehand. X-rays revealed that he had broken his humerus and radius on his right leg," Christina told Love Meow.

"The surgeon said that they probably could have repaired one fracture, but with the break on his humerus, he may need an amputation."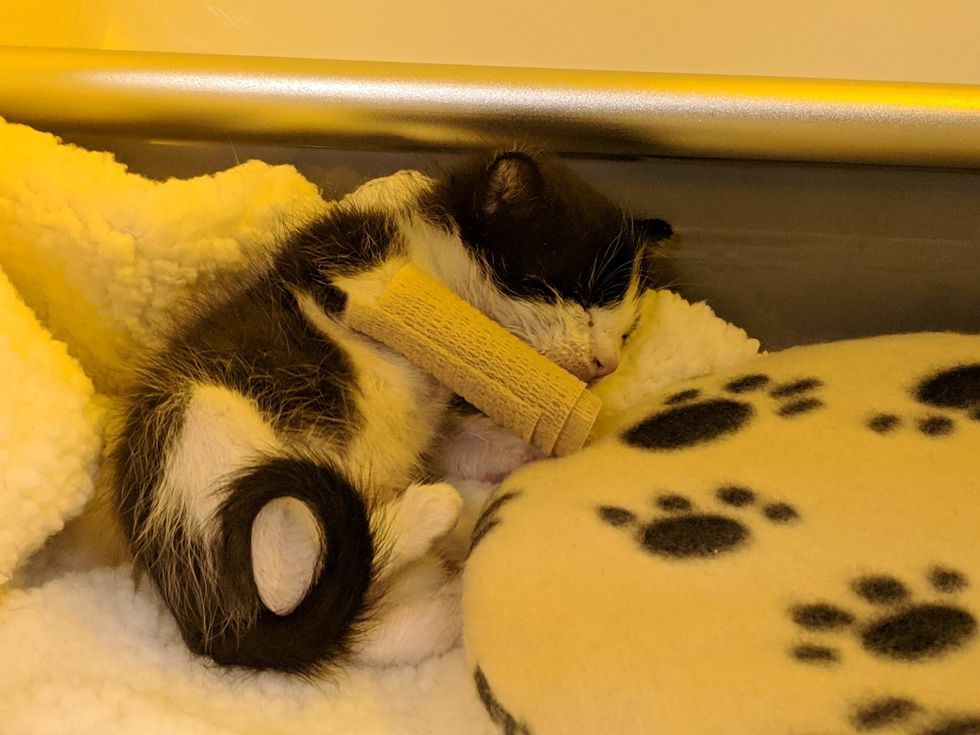 Meow Parlour
Butters didn't show any signs of pain and he was still under one pound. They decided to wait for two weeks before doing another x-ray and making a final decision.
No one knew at the time if they could save his leg, but Butters was always in good spirits and wasn't fazed by anything.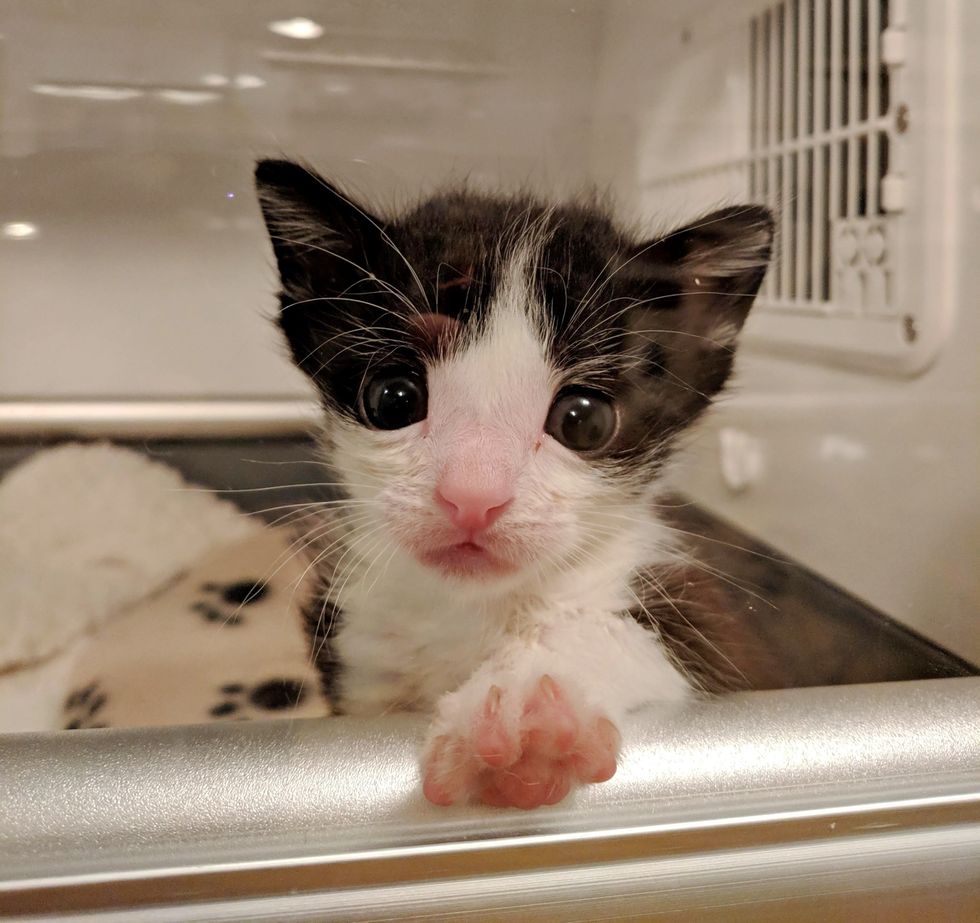 Meow Parlour
He went to his foster home that day, sporting the cutest little cast with a heart sticker on. The fearless little guy wasn't going to let anything slow him down.

(Scroll down for video)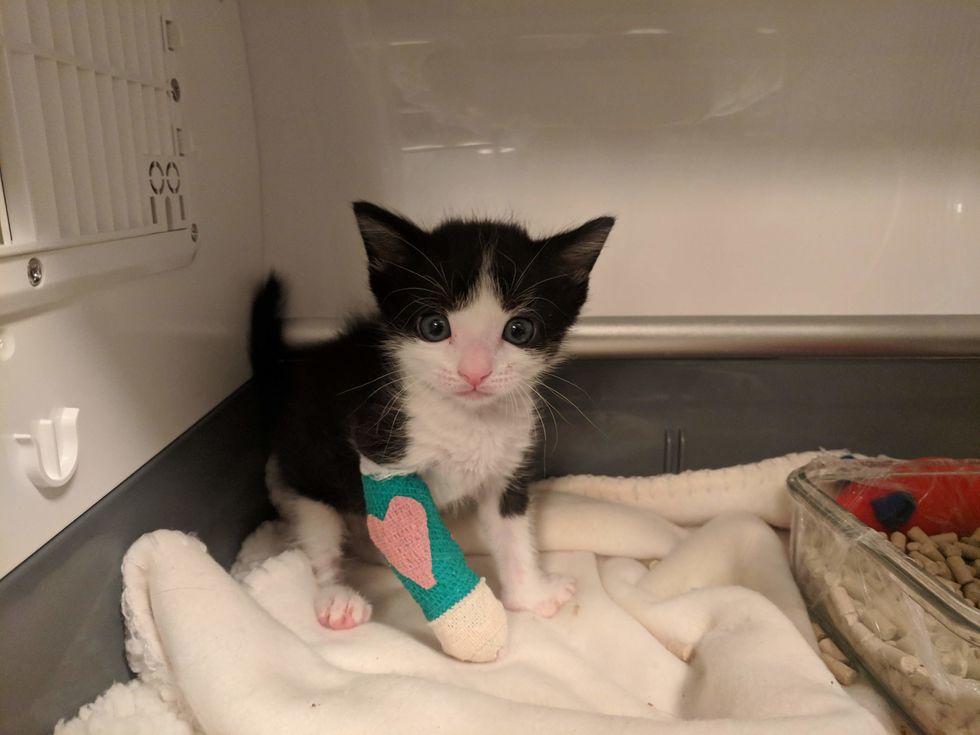 Meow Parlour
Butters loves people and is never shy of asking for attention and pets.

When he is not playing or creating antics around the house, he is cuddling with his foster family.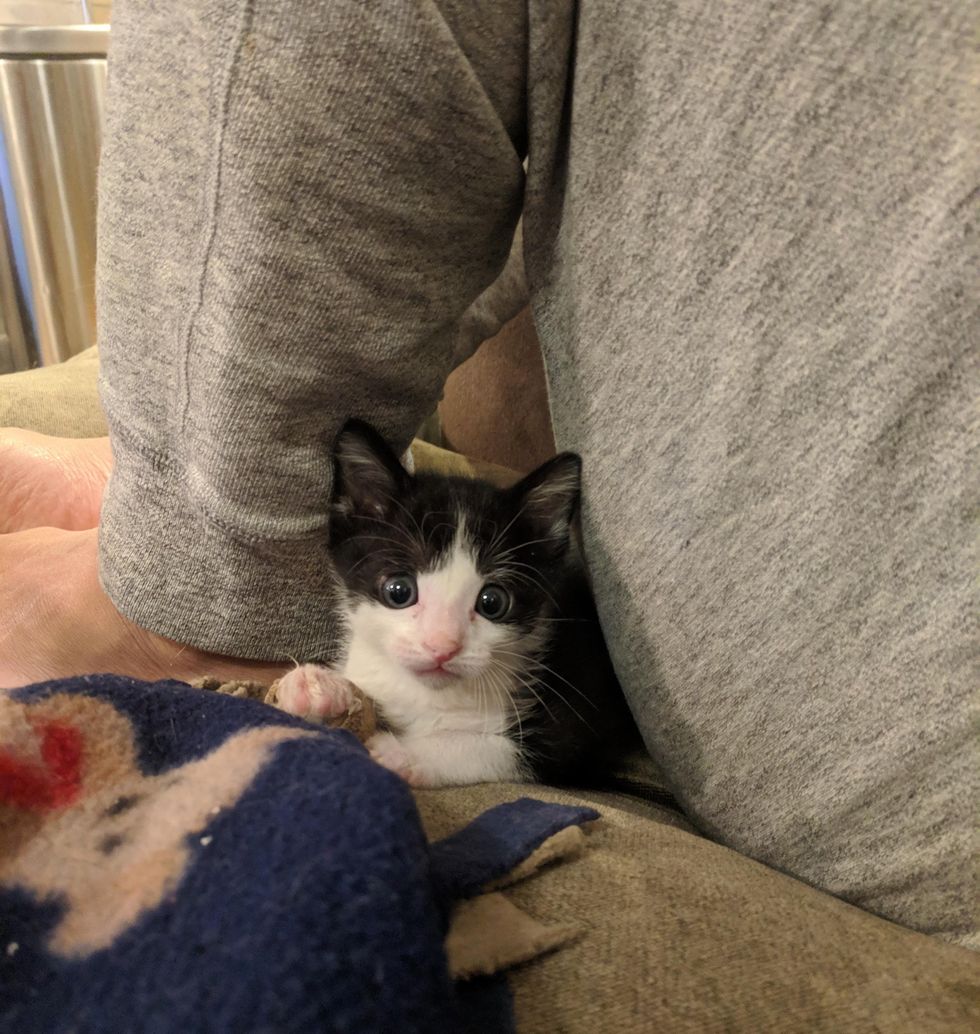 Meow Parlour
Every time, Butters went in for a splint change, he was physically stronger and more rambunctious than the previous time.

Staff were amazed by his progress and never-ending source of energy.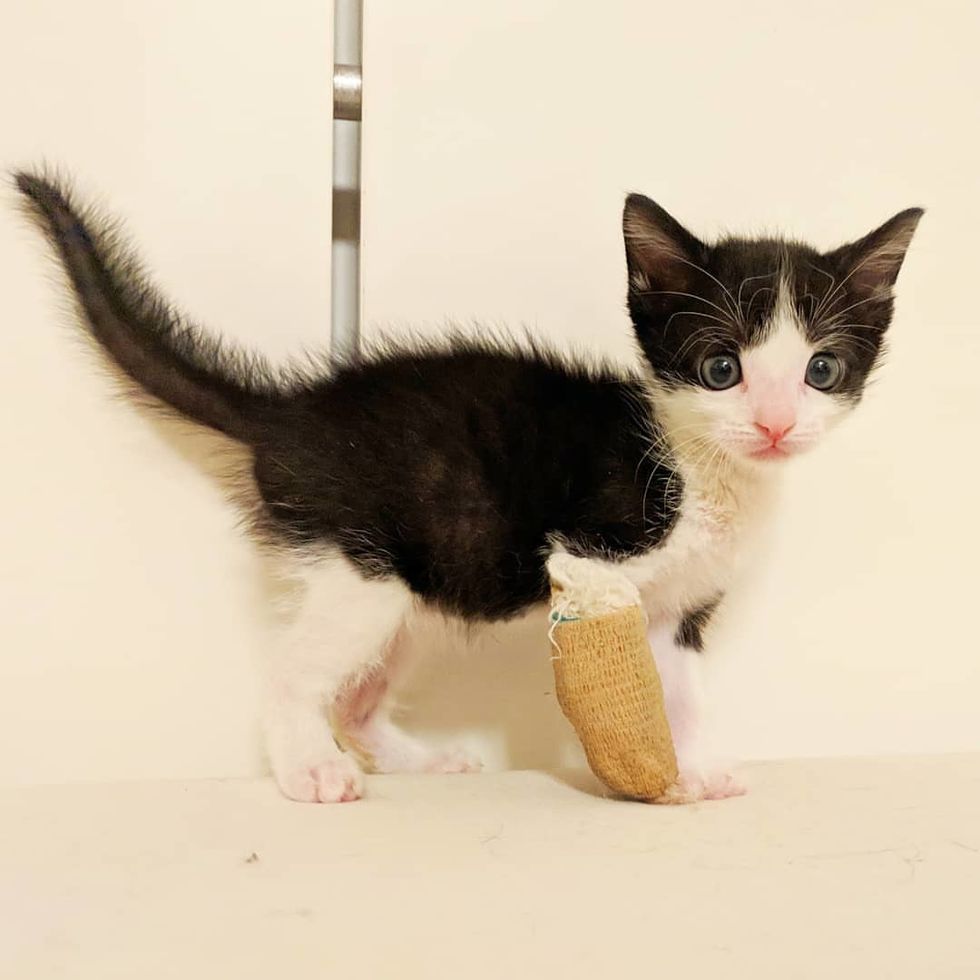 Meow Parlour
While he was healing at home, he was honing his kitty skills and playing with every toy he laid his eyes on.
A few weeks into his recovery, he started walking on his right leg as if nothing had happened.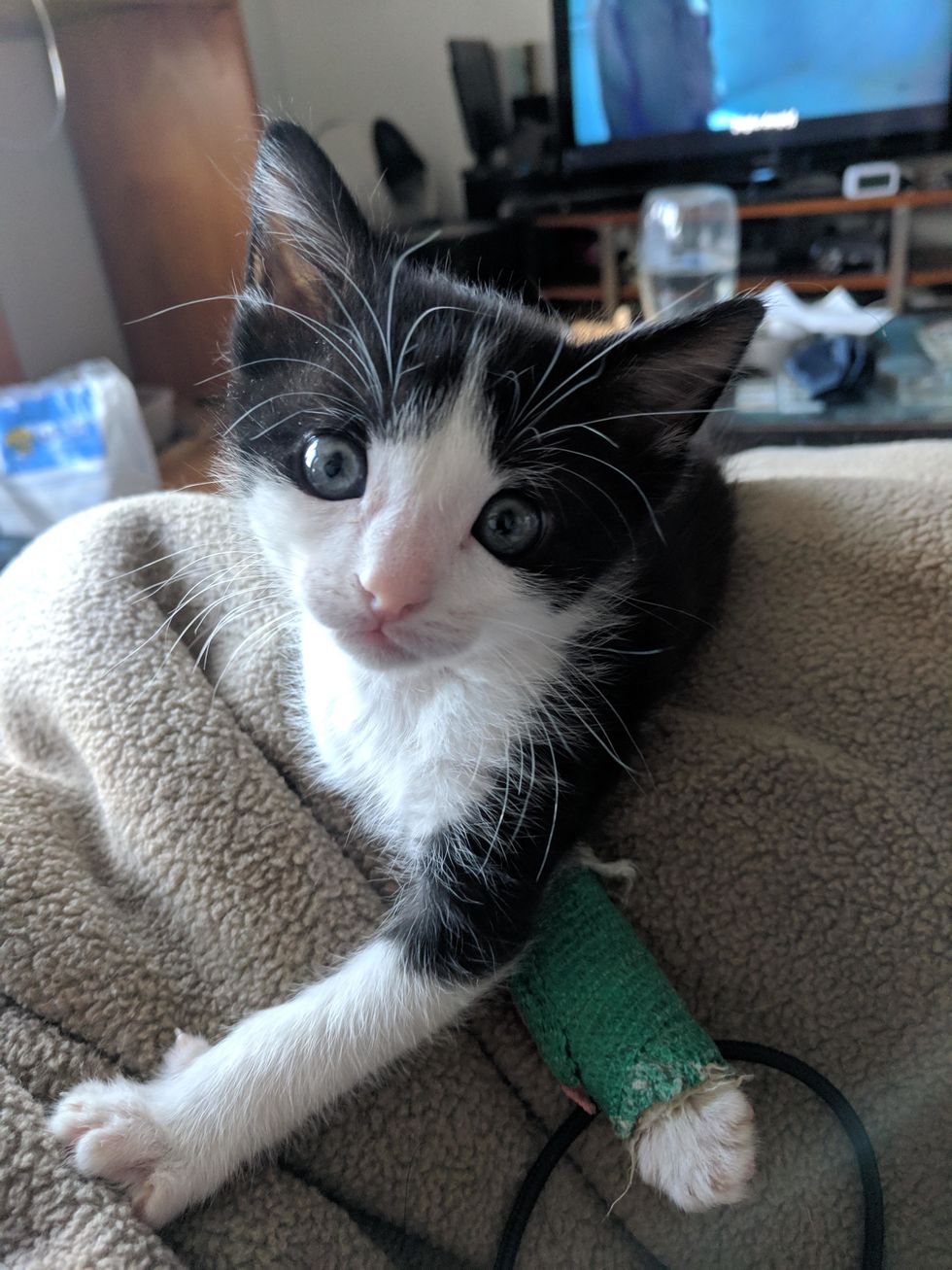 Meow Parlour
Watch Butters' rescue journey in this video:
Kitten with broken leg amazes everyone with his resilienceyoutu.be
Butters adores other kittens in need. "He became a big foster brother to three orphaned kittens. He immediately wanted to play with them, even though they weren't really walking yet," Christina said.
"Once they became more mobile, he took to playing very hard with them."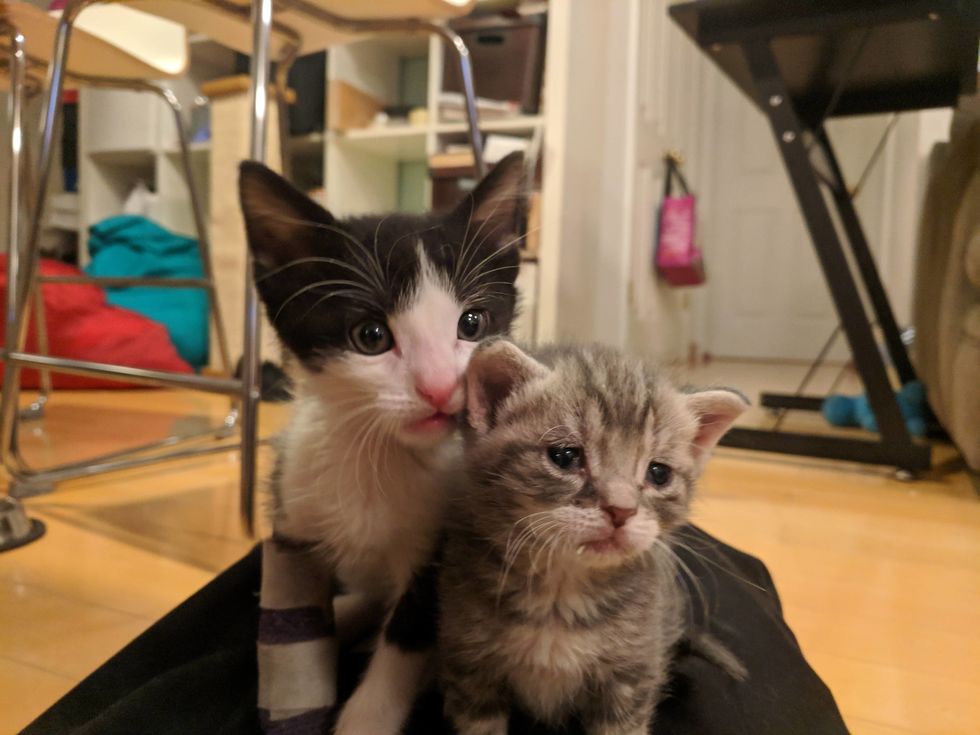 Meow Parlour
A few days ago, Christina came home and saw Butters without the splint. The smart little feline had taken it off on his own.
He was scampering around the room, jumping and hopping without a care in the world. "We took him in for more x-rays and it turned out the bones had somehow healed."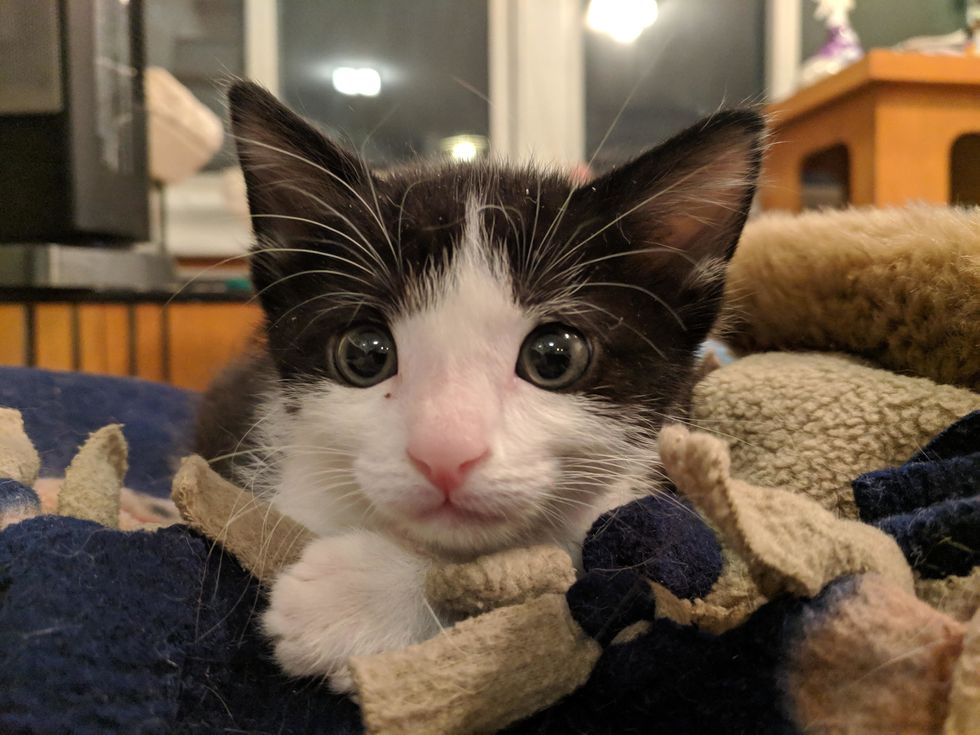 Meow Parlour
Now, Butters plays even harder, climbing up all the furniture and people's legs.

"He loves food, sleeping on the side of your face at night, and jumping on top of kittens. He has a ton of energy, is a total purr machine, and would probably be an MMA fighter if he were human," Christina told Love Meow.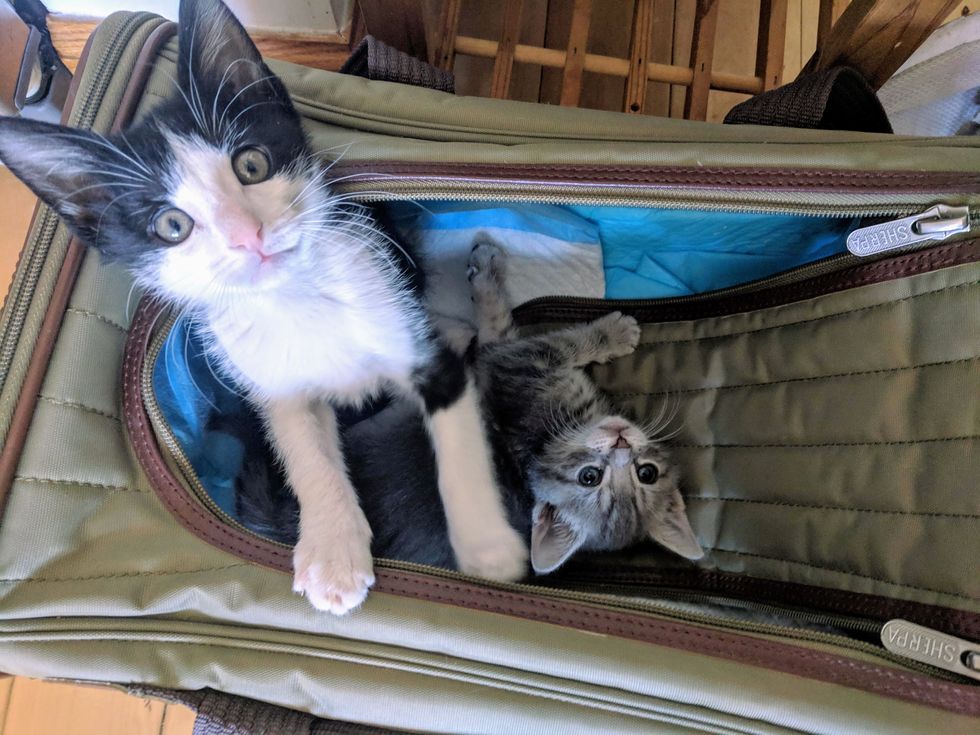 Meow Parlour
Butters never doubted for a second that he would bounce back on his paws, doing things just like any other kittens.
Look at him now!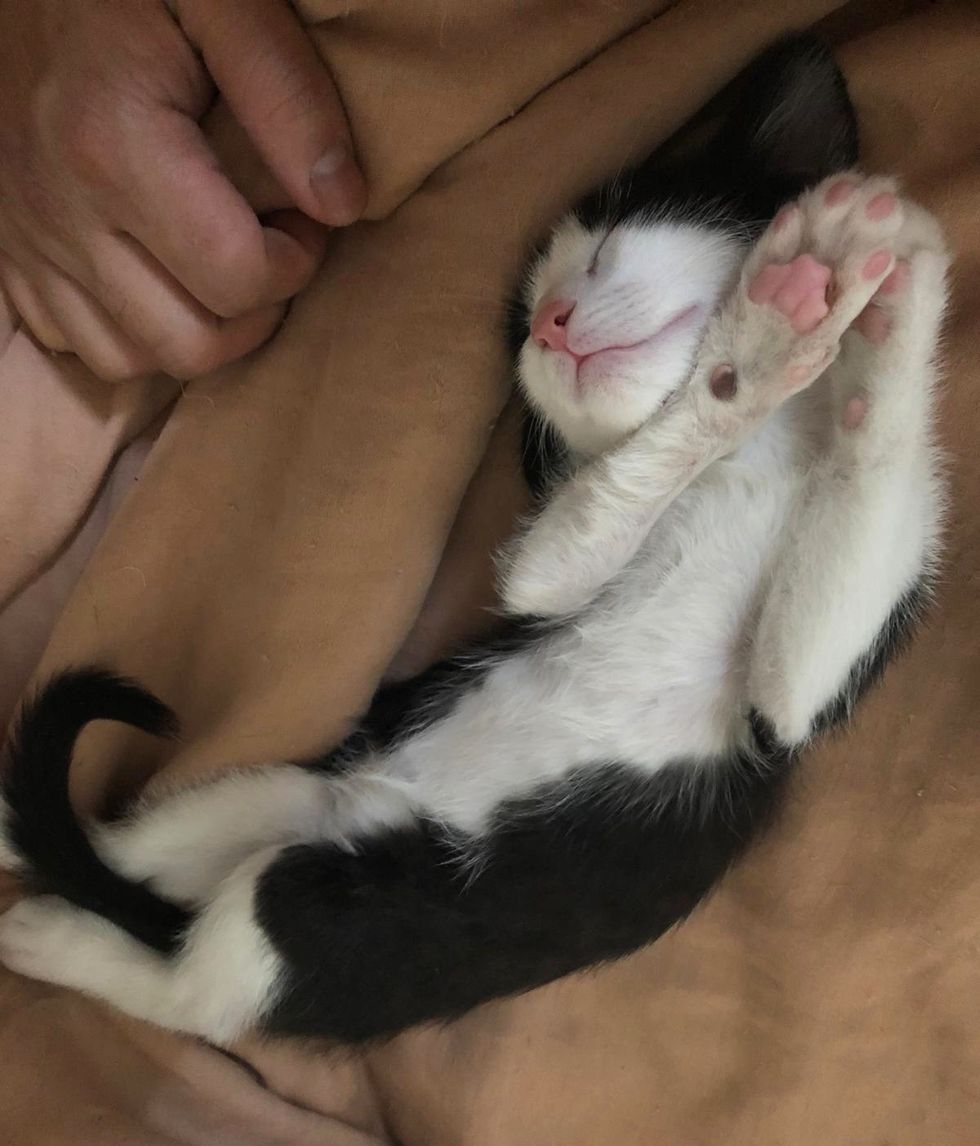 Meow Parlour
Share this story with your friends. Follow updates on Butters and his feline friends on Facebook and Instagram @meowparlour and @iamthemightypeanut.
Related story: Kitten Born Special Cuddles Her Rescuer Every Day to Help Herself Heal