A kitten with stubby legs was dropped off at an animal shelter in Jacksonville, Florida. He was just the size of a potato.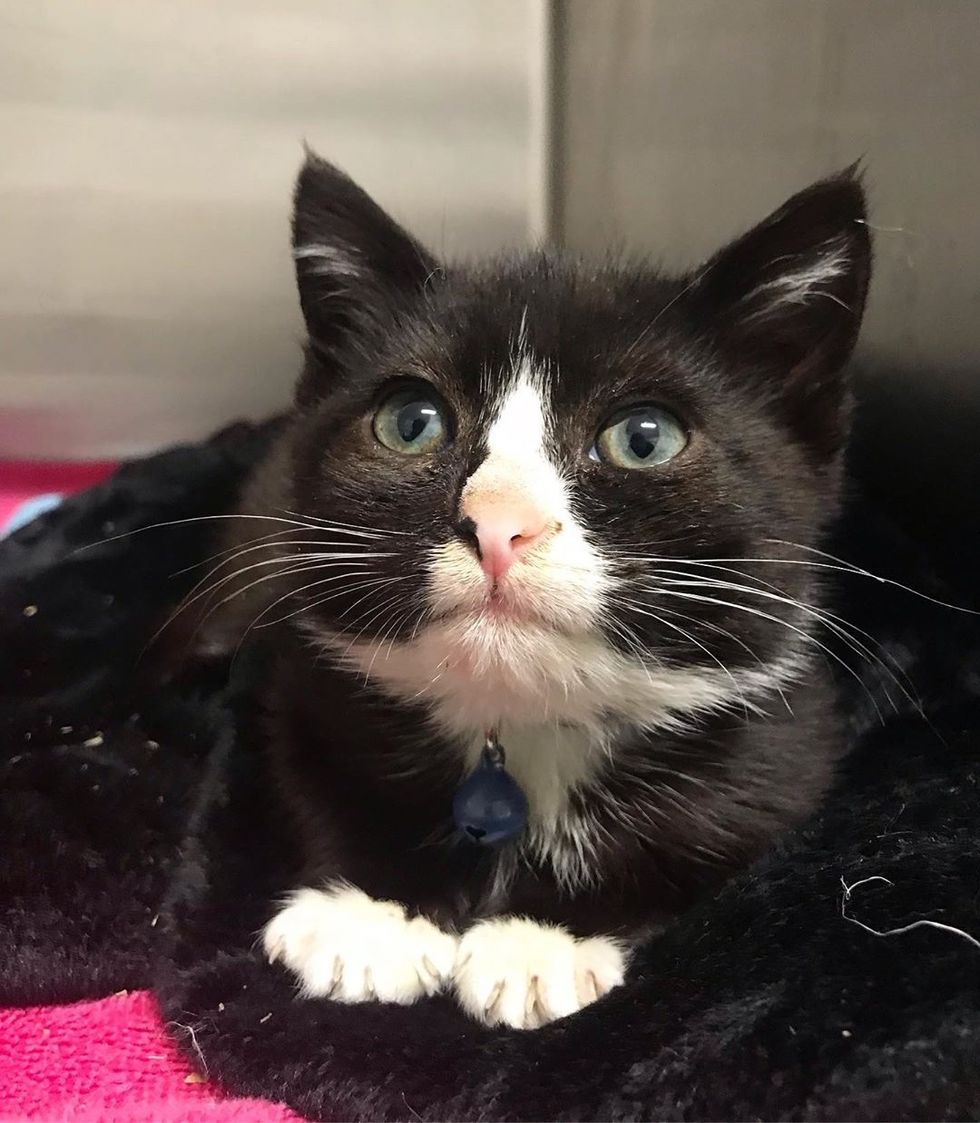 Kaitlyn @foster.rinse.repeat
Kaitlyn, a vet tech and staffer at the shelter's foster department, met the little guy when he needed her the most. "I usually end up taking home the babies that people aren't drawn to, usually the ones with low chance of survival or whatever is difficult," Kaitlyn told Love Meow.

The tuxedo (then called Humpty-Dumpty) seemed to have been left at the shelter when no one was looking. "We are assuming he was found as a stray somewhere."
The kitten, about six weeks old, had some health issues and required round-the-clock care. Kaitlyn took him home so he could get a chance at life that he otherwise wouldn't have had.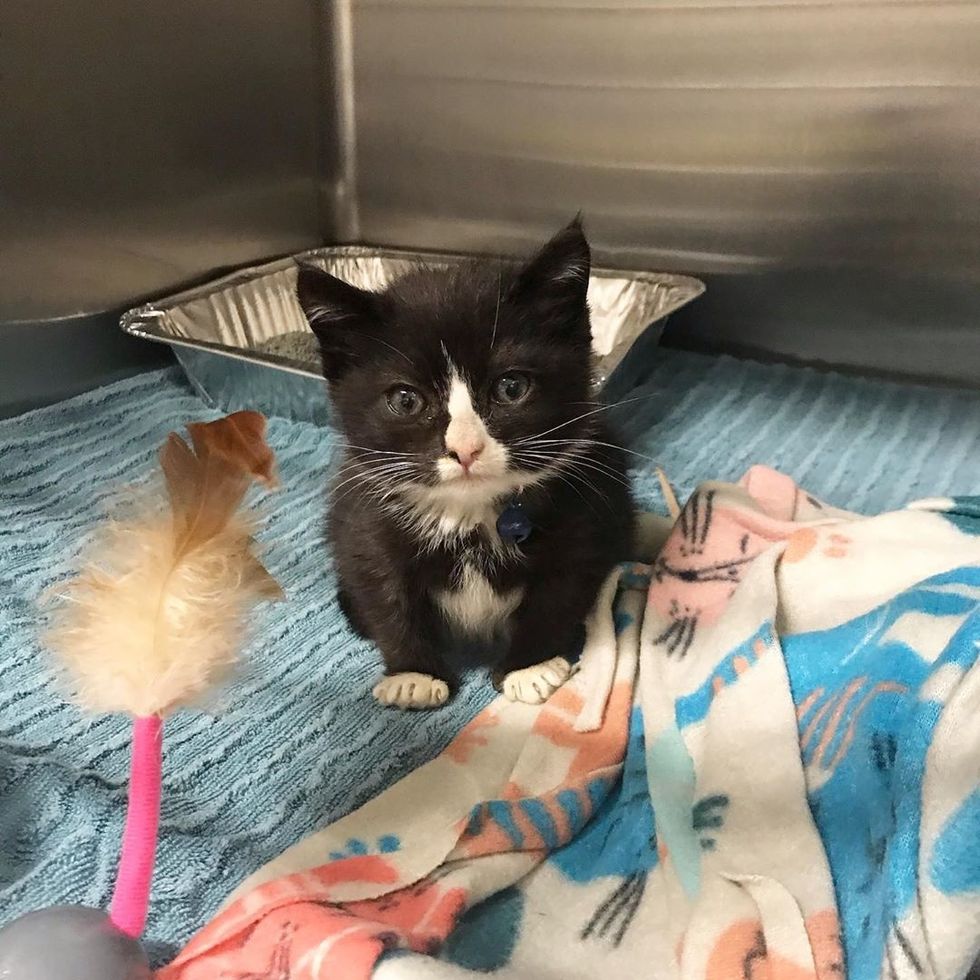 Kaitlyn @foster.rinse.repeat
Kaitlyn began calling him Potato, and the name just stuck. Over the next several weeks, she kept him with her everywhere she went.
She brought him to work so she could continue caring for him and nursing him back to health.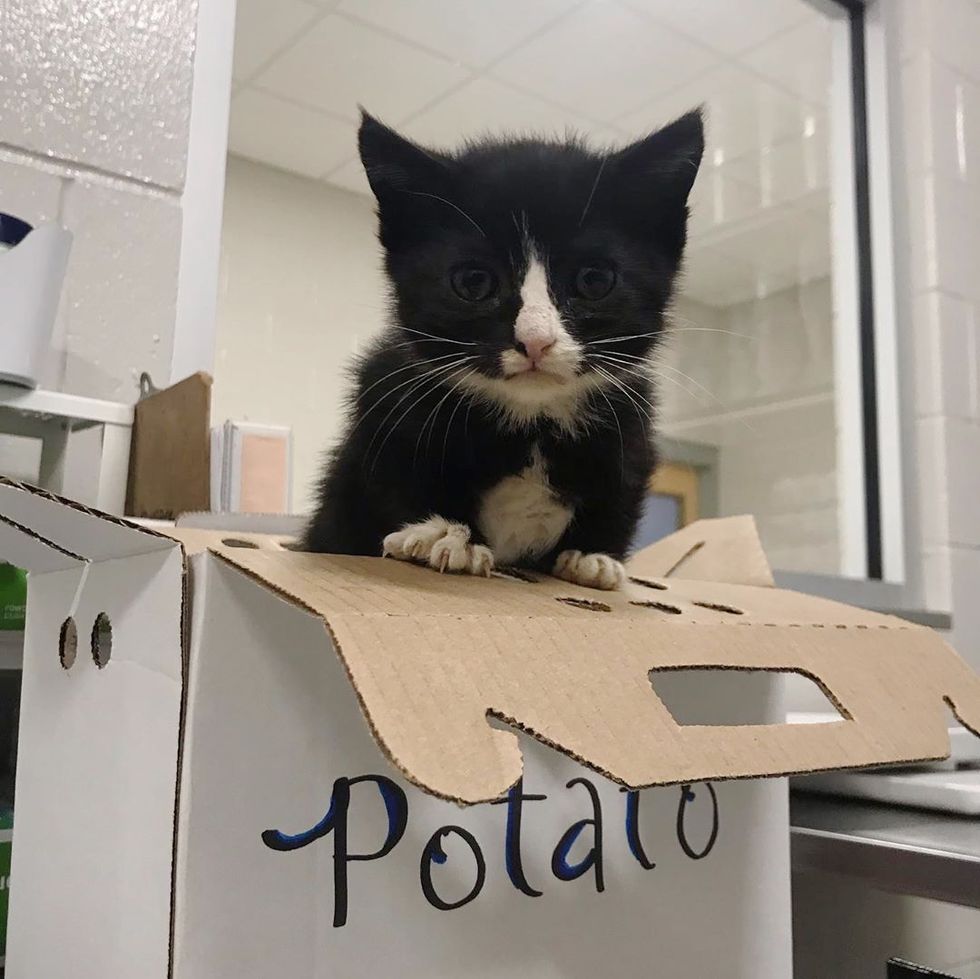 Kaitlyn @foster.rinse.repeat
Potato had trouble going potty and was in and out of the veterinary clinic as he needed treatment and medication. Kaitlyn was determined to get him better no matter the challenge. "During this time, he was really mellow, always sitting around wherever we were," she told Love Meow.
They also noticed a few other things that make him stand out amongst other kitties.
(Scroll down for video)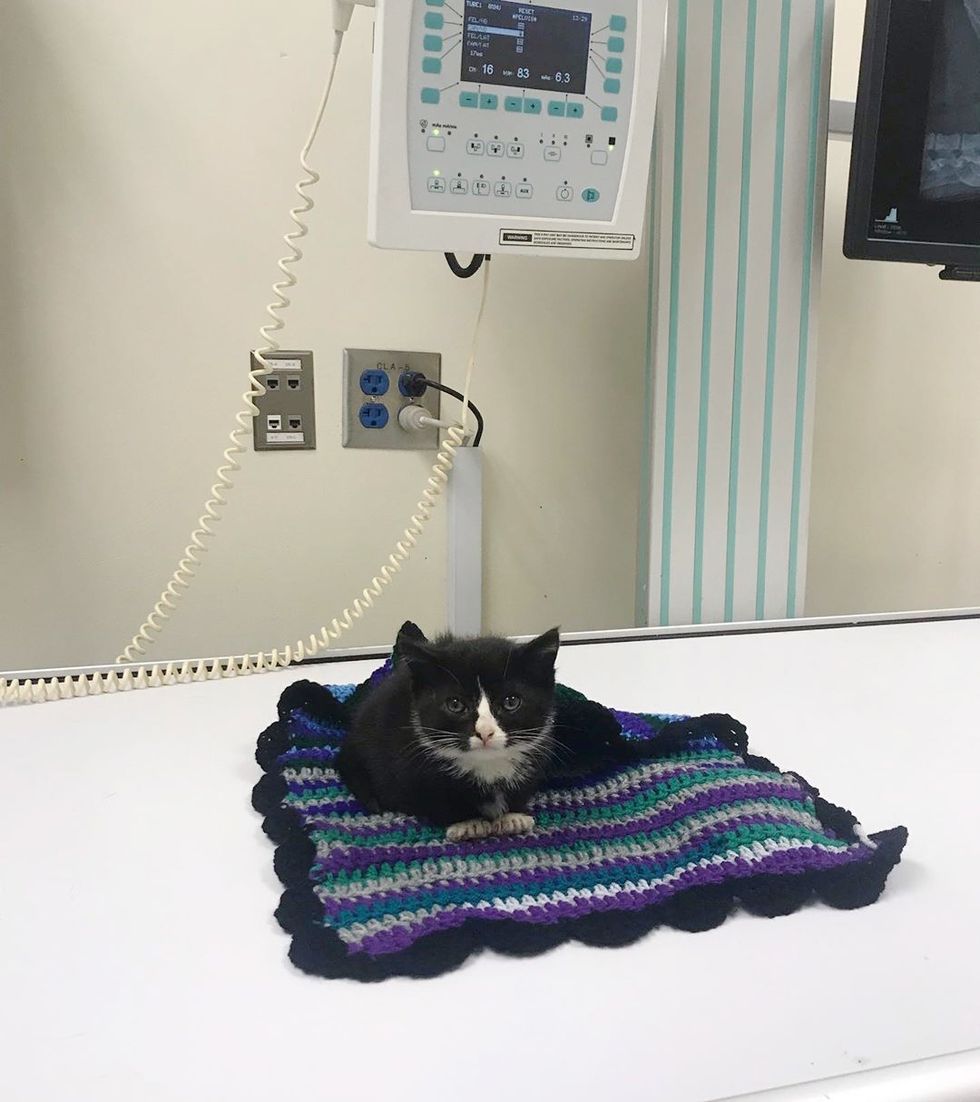 Kaitlyn @foster.rinse.repeat
"It was extremely hard to age him originally, as he acted mature but had minimal teeth development. Even at his current three months of age, he only has about six teeth," Kaitlyn said.

His short legs as well as developmental delays have made them believe that he was born with dwarfism.
It took a while for the vet to figure out his intestinal health issues, but Kaitlyn never stopped trying. As soon as he could go potty on his own, his playful side came out in full swing.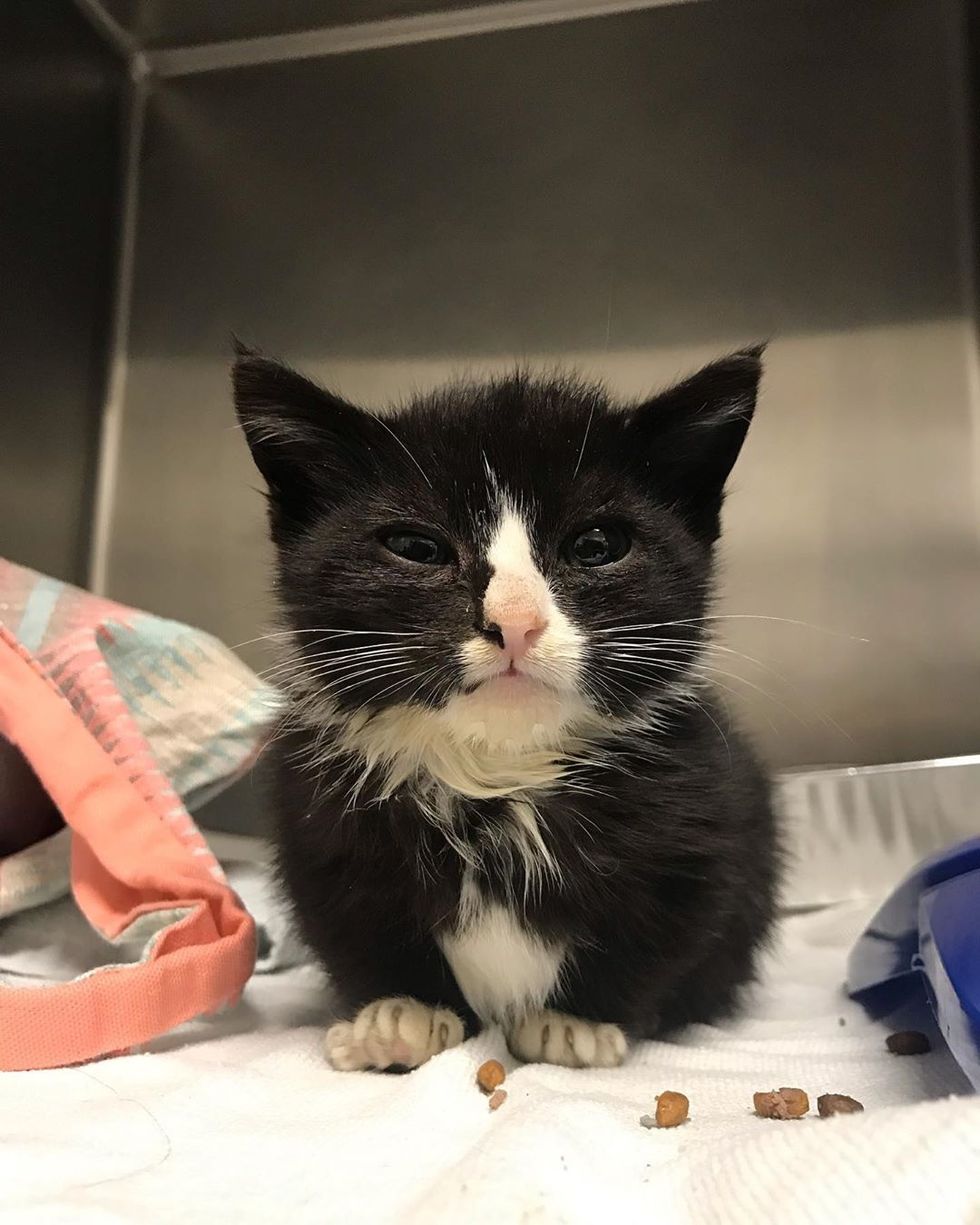 Kaitlyn @foster.rinse.repeat
He will be on medication for an indefinite time. Despite it all, Potato continues to play and live everyday without a care in the world.

"He is constantly finding fun in his array of play toys. His favorite toy is a little stuffed bird on a string. I have it set up to where it's always dangling, so he will lay on his back and play with it for hours," Kaitlyn told Love Meow.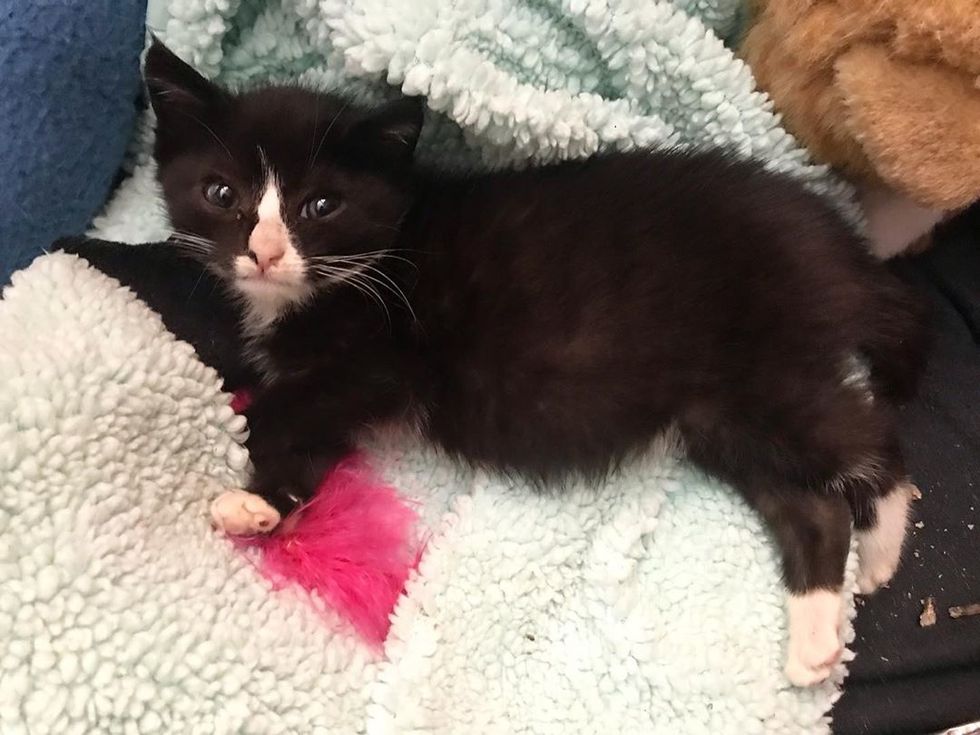 Kaitlyn @foster.rinse.repeat
Whenever it's time for food, he comes waddling in his cute little gait. "He has the most adorable walk and gets so excited for feeding time."

Watch Potato in this cute video:
Kitten, size of a potato, dropped off at shelter, finds second chance at lifeyoutu.be
Over the past two months, Potato has gained only 0.7 pounds.
He will likely stay tiny forever but the little guy makes up for it with his larger-than-life personality. "He likes chin scratches, and when he enjoys his petting he will start licking himself or the air."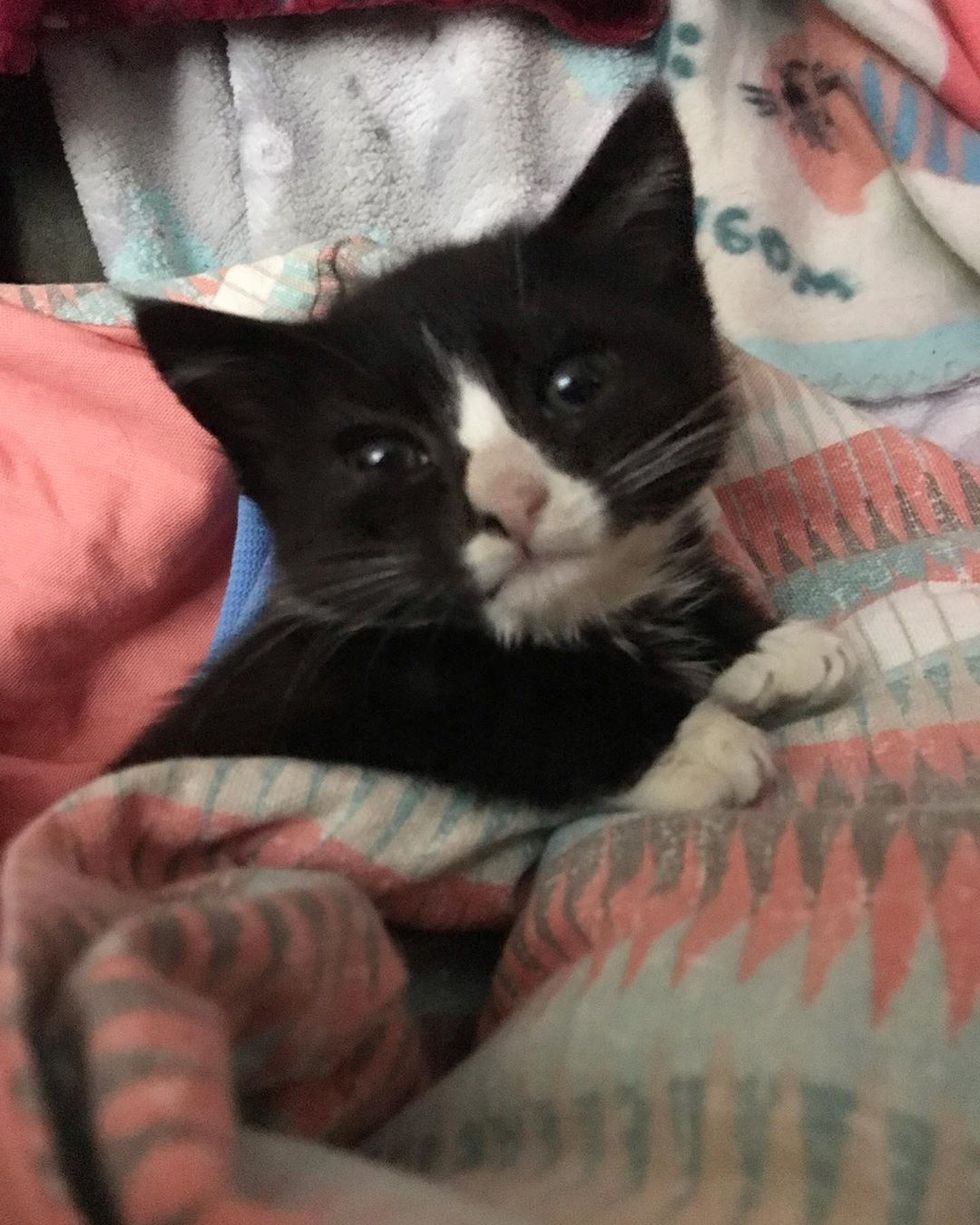 Kaitlyn @foster.rinse.repeat
"Potato is such a joy to my family, but he is ready to find a forever family of his own," Kaitlyn said.

"He will spread his short little wings and fly into someone's heart forever."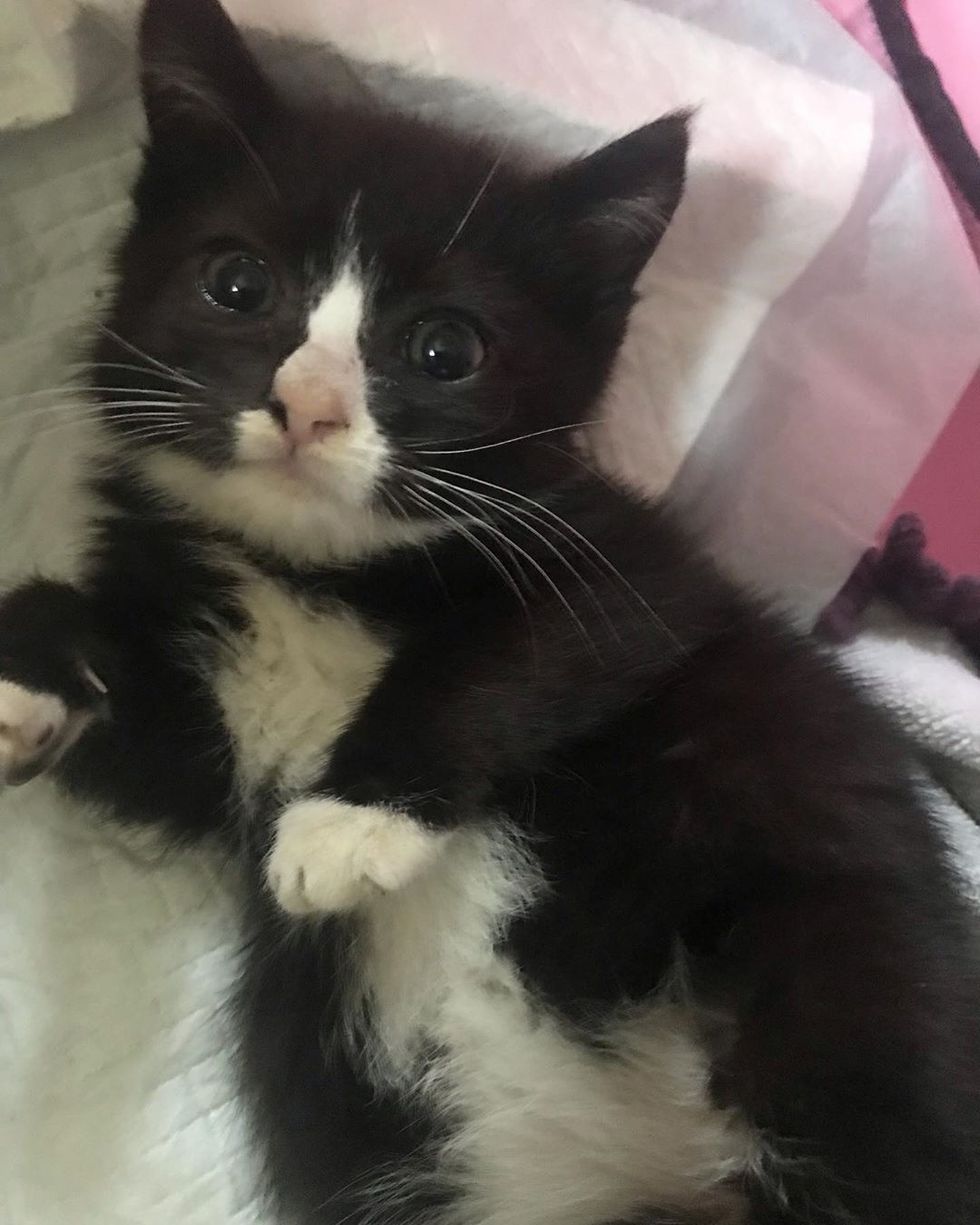 Kaitlyn @foster.rinse.repeat
Share this story with your friends. Follow updates on Potato and Kaitlyn's foster kitties on Instagram.
Related story: Kitten Who Can't Grow Finds Someone He Loves and Wriggles His Way into Their Hearts