A little miracle kitten was born prematurely to a stray cat under an oil painting at an art studio. He was listless and cold when he and his sister were found.
The tiny tuxedo was determined to live!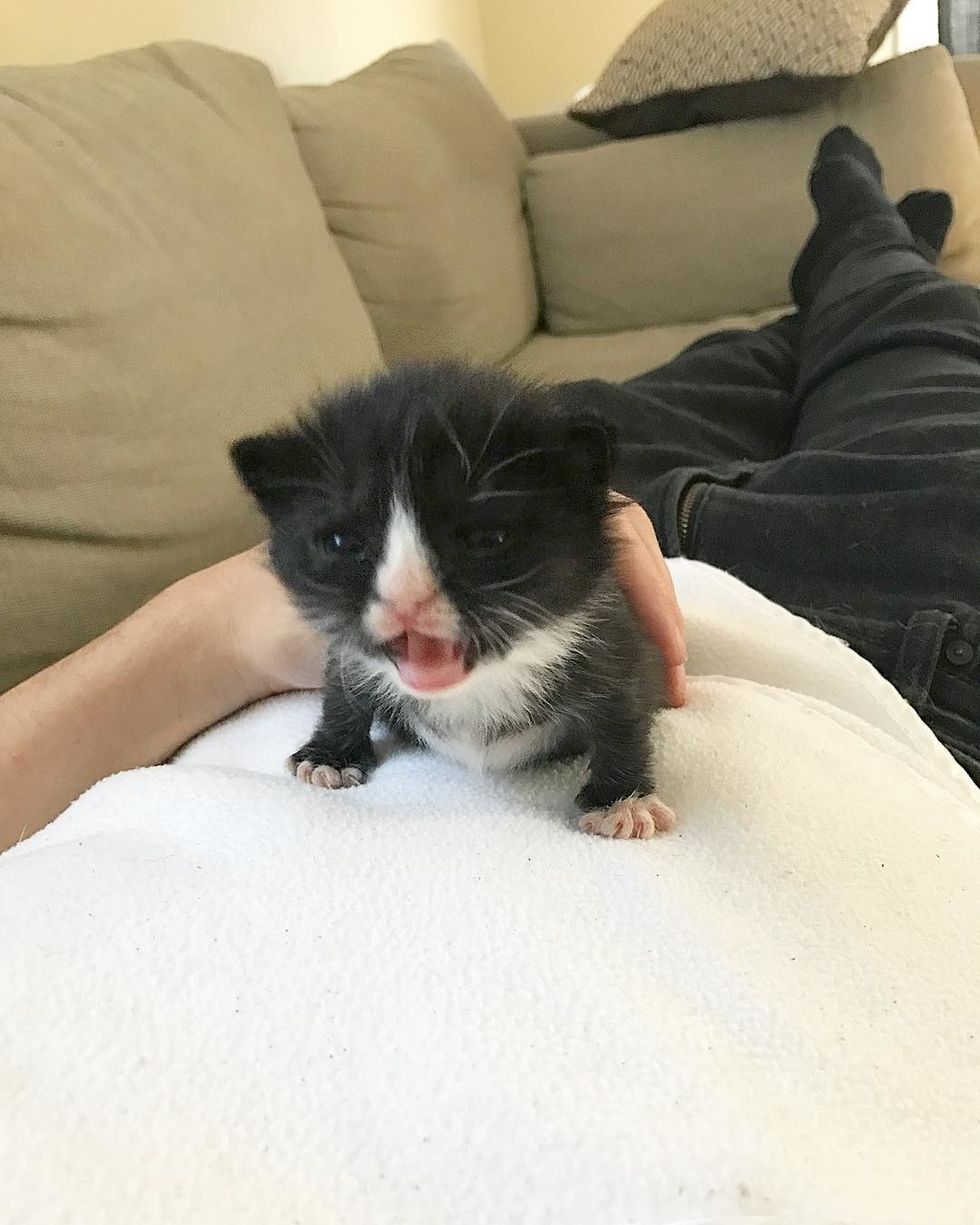 Andrew Marttila @iamthecatphotographer
Badger was stone-cold and lifeless when Hannah Shaw, avid animal rescuer of Kitten Lady, arrived at the art studio. Sadly, his sister, Mink, passed away despite their very best efforts to save her. Little Badger kept fighting to live.
After many days of tube-feeding around the clock, Badger began to perk up. "He was a preemie, so he was developing a little slower," Hannah told Love Meow.
A few days later, the tuxedo boy doubled in weight.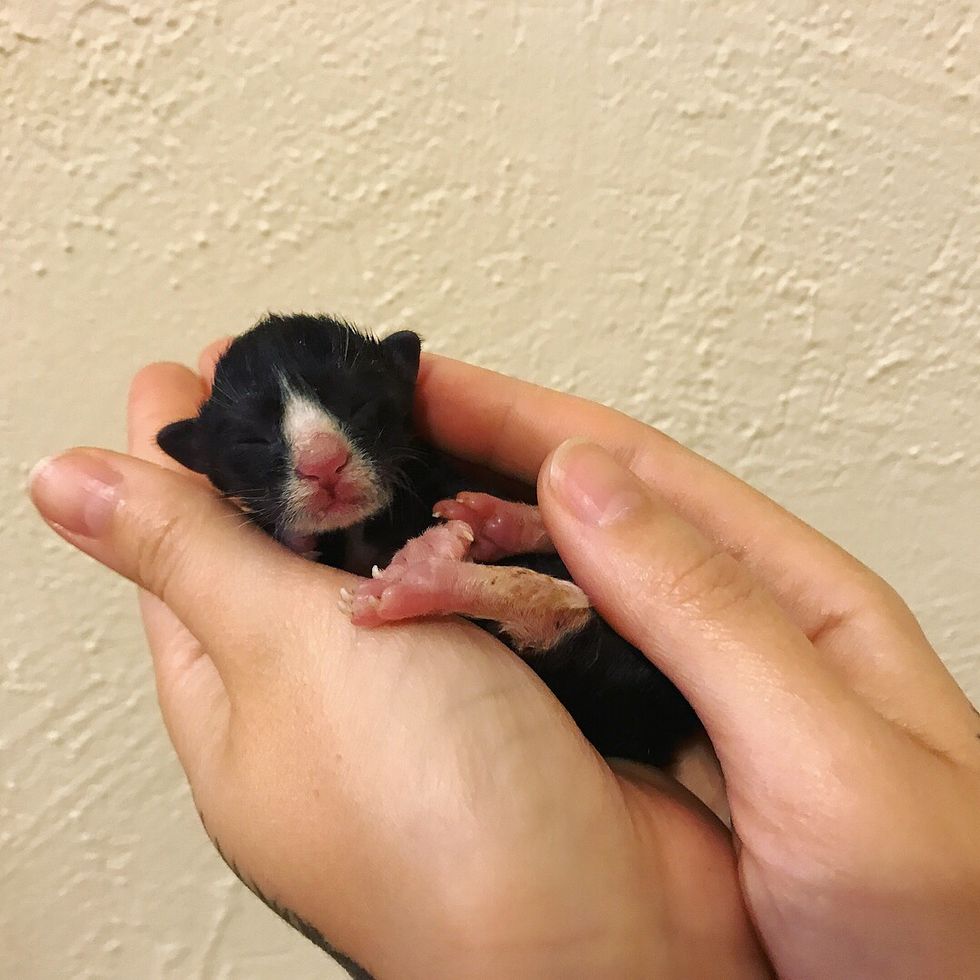 When Badger came to Hannah's care...Hannah Shaw @kittenxlady
Around 2.5 weeks old, Badger opened his eyes for the first time to see the world. Though he had reached another milestone, he was not out of the woods yet.

After a trip to the vet, they found out that Badger has megaesophagus, a congenital abnormality, causing the esophagus to be enlarged. "It can result in regurgitation, aspiration, and discomfort," Hannah said.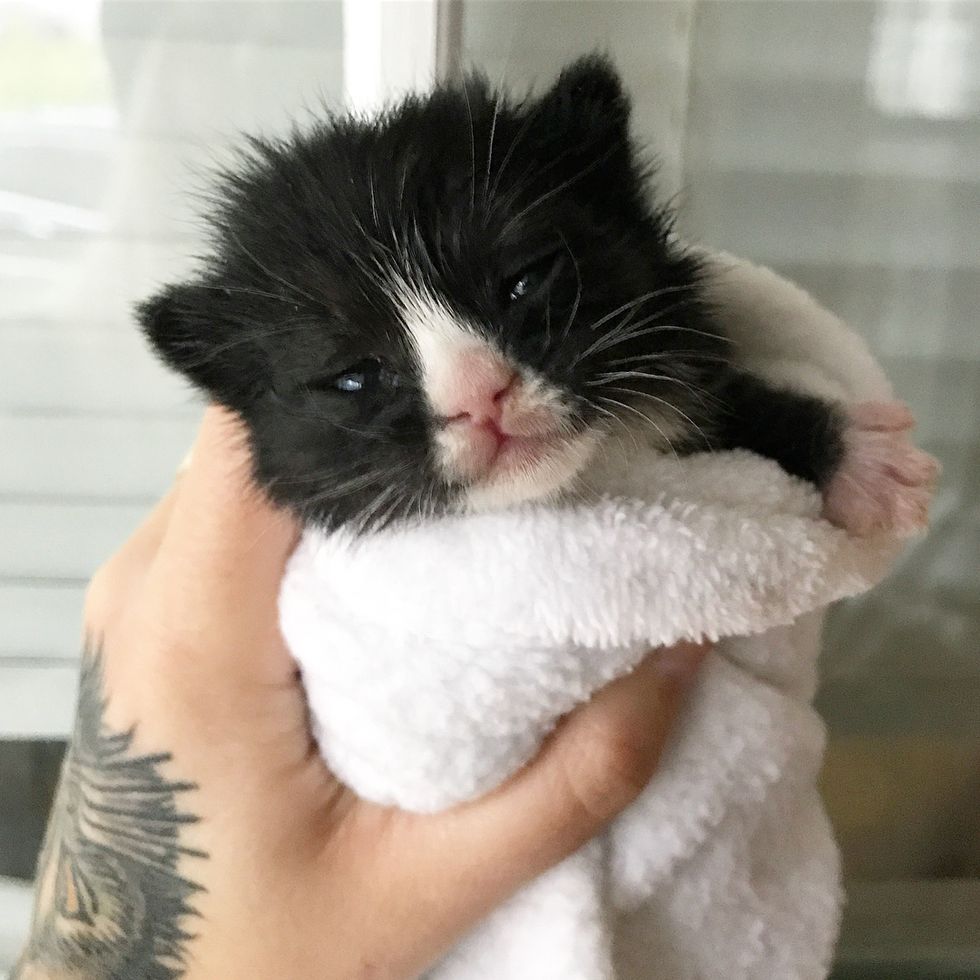 Hannah Shaw @kittenxlady
The little tuxedo had to be fed standing up and held in an upright position after eating to allow gravity to bring his food into his belly.

"Some kittens outgrow megaesophagus, and some don't, so for now it's about keeping him comfortable, reducing the risk of aspiration, treating secondary conditions, and seeing what happens."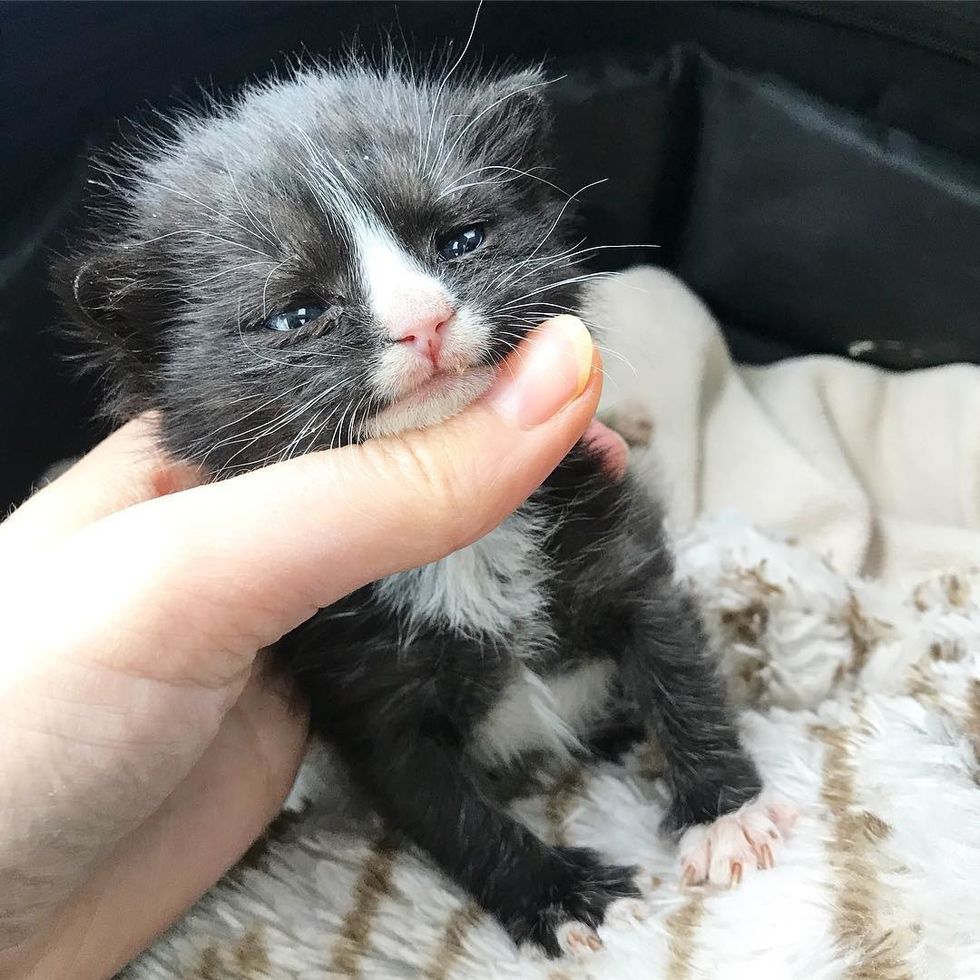 Hannah Shaw @kittenxlady
Aside from that, Badger was also battling with a list of other health issues. "This poor guy has so much wrong with him that I've been lovingly referring to his health status as 'Neonatal Hot Mess Syndrome,'" Hannah said. "In addition to having megaesophagus, nausea, skin problems and tail tip necrosis, he also has chronic GI issues which are proving to be an absolute mystery."

But Badger, a little warrior, is not letting anything stop him from loving life. (Scroll down for video)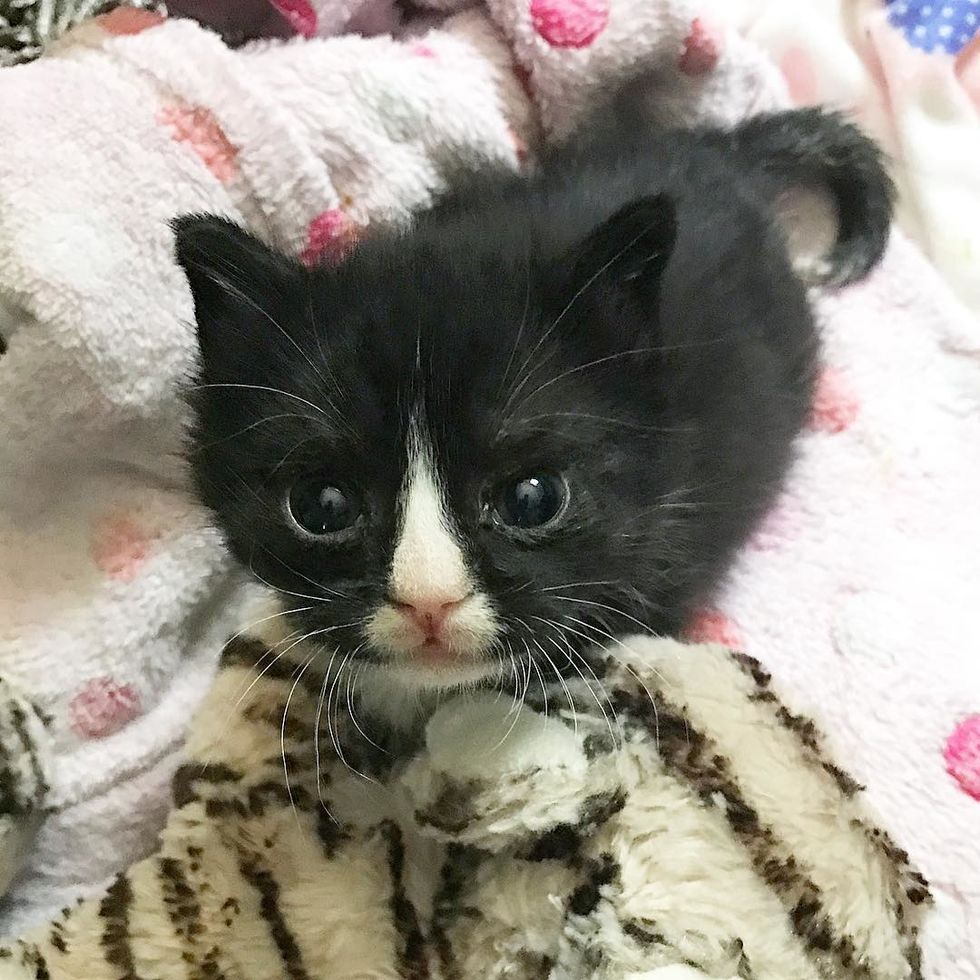 Andrew Marttila @iamthecatphotographer
At four weeks old (even though he had the physical development of a 3-week-old), Badger was determined to do anything just like other kittens. He started crawling, and before they knew it, he had figured out how to walk on his own.

The little miracle boy continued to improve. He became active, alert, walking around, purring nonstop, and even showed his foster mom his mischievous side.
"Badger is a big, big eater these days and will crush 3/4 of a bottle every four hours! He's quite rotund due in part to his voracious appetite."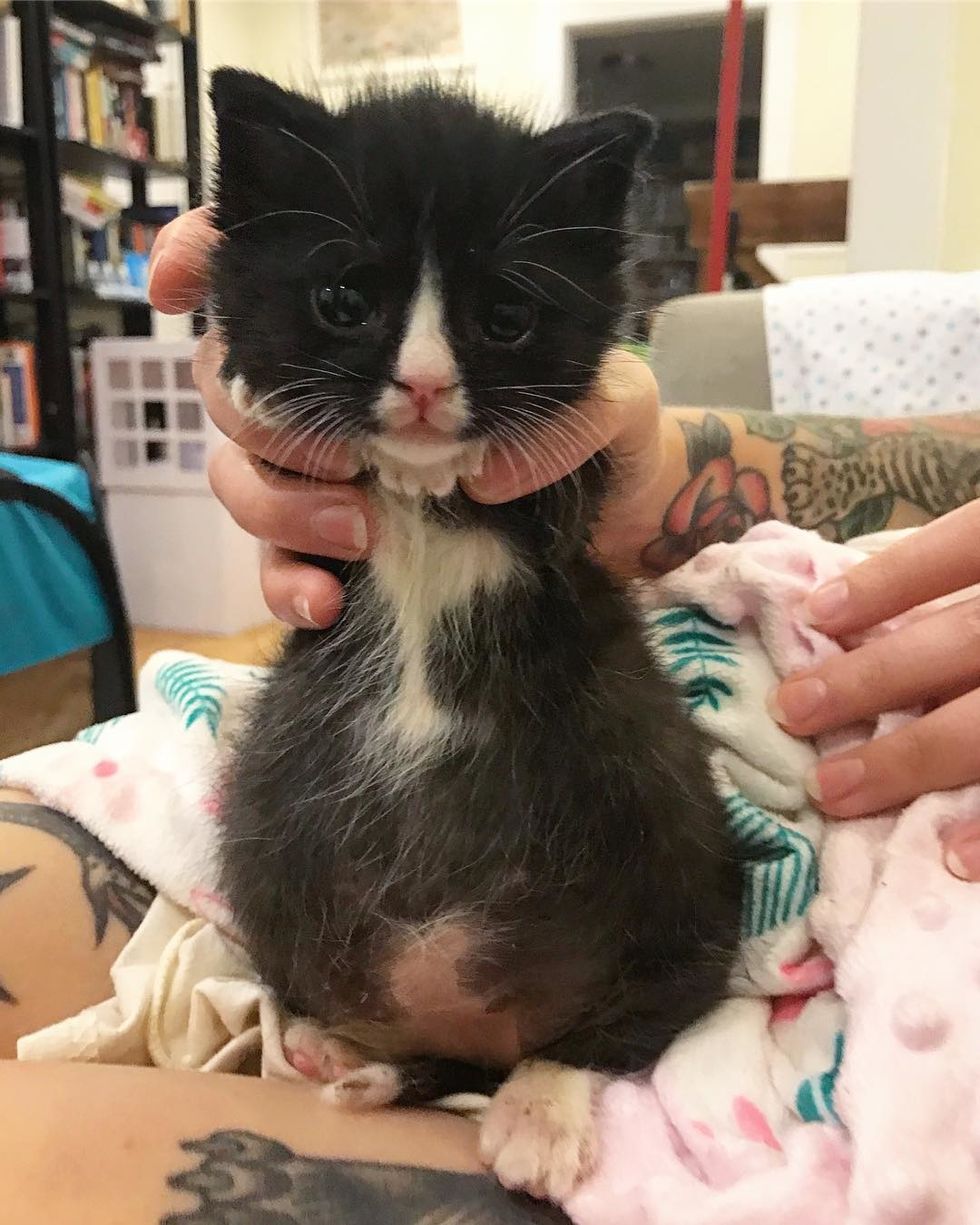 Hannah Shaw @kittenxlady
Hannah is working on getting Badger a special raised platform that accommodates his megaesophagus so he can continue eating at a 45 degree angle.

"From a lifeless, wet, cold preemie to this handsome young boy. I vividly remember warming his frozen little body with my hands and trying to be optimistic, but feeling certain he was too far gone. And look at him now," Hannah said.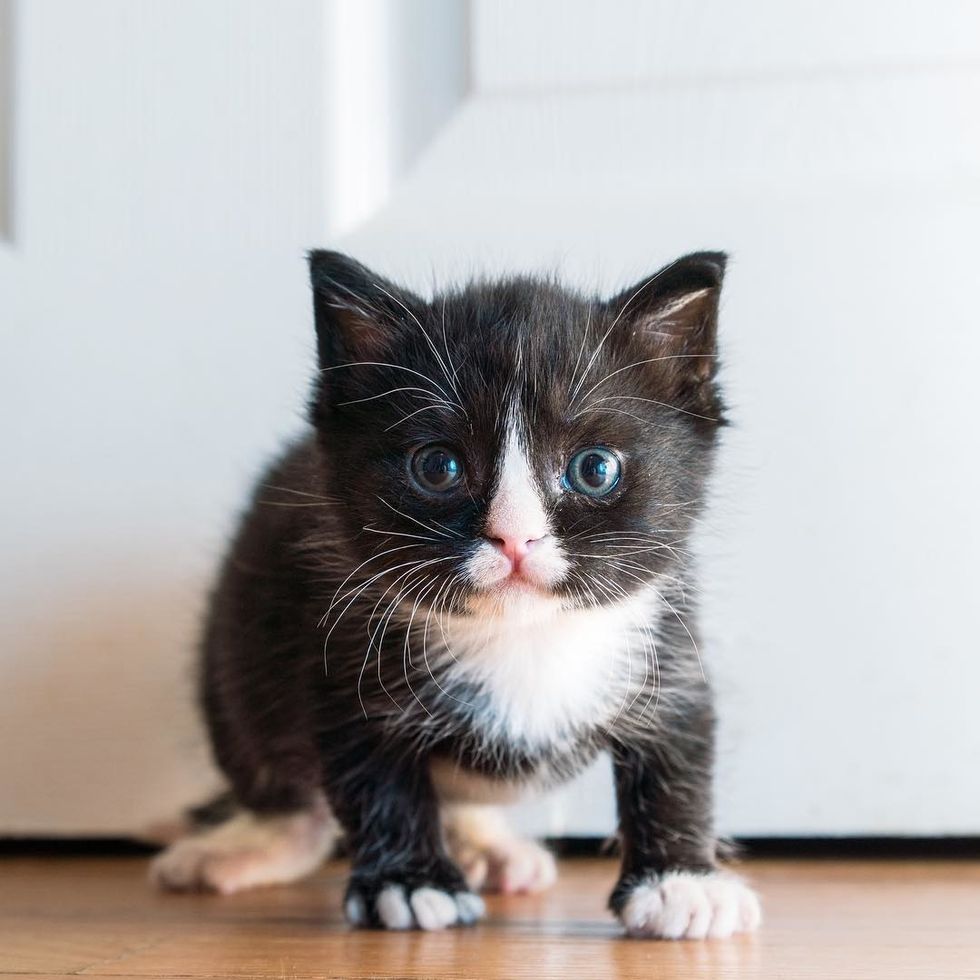 Hannah Shaw @kittenxlady
The preemie boy is no longer tiny for his age !
"His development has been fascinating to watch. He is six weeks old, but has the behavior of a four week old, the shape of a five week old, and has the weight of...a 7-8 week old," Hannah added.
"He's basically a humongous little baby."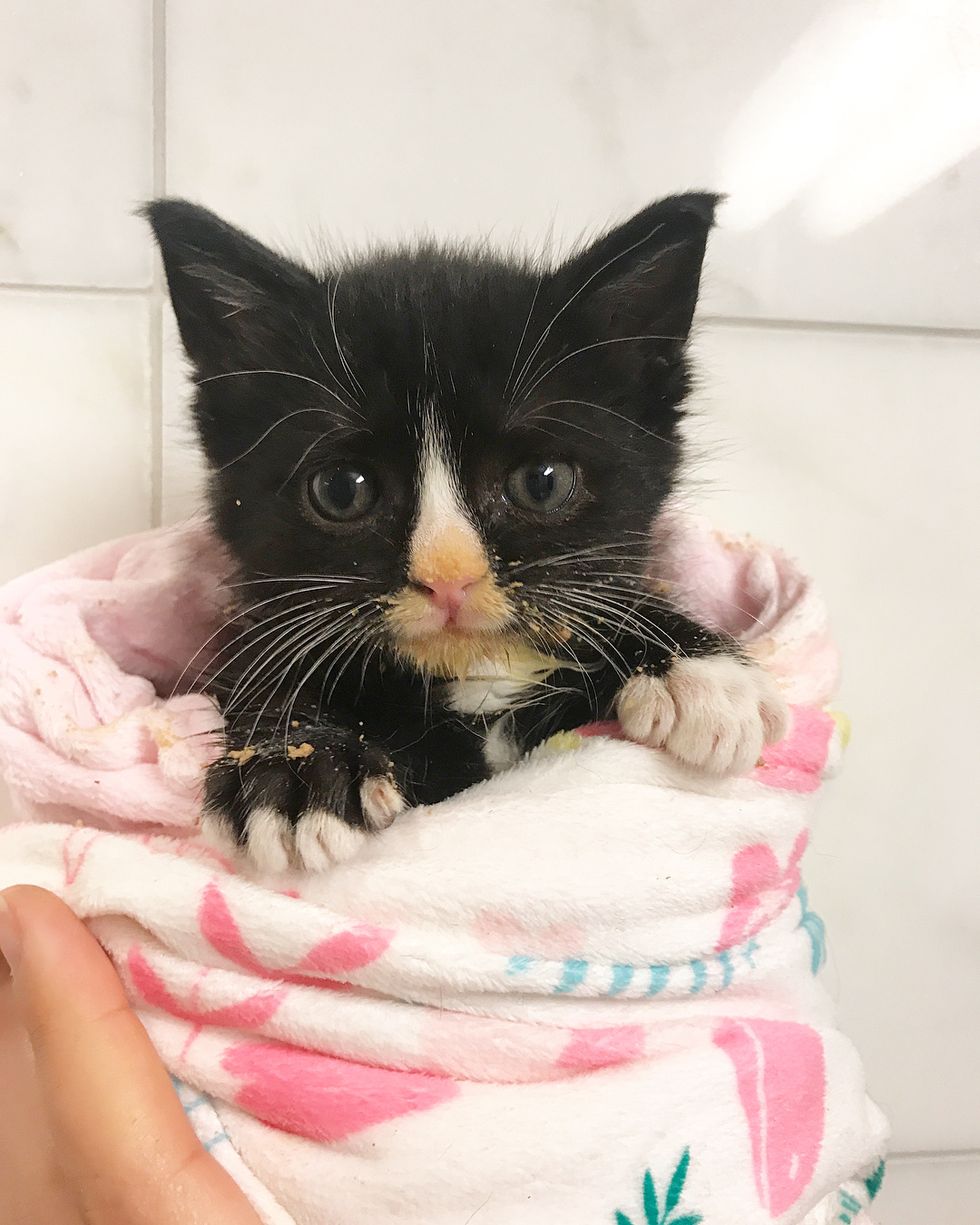 Hannah Shaw @kittenxlady
Follow updates on Badger on Facebook and Instagram.
Watch Badger's journey in this video:
At six weeks old, Badger is a little feisty tuxedo boy.
Share this story with your friends.
Related story: Woman Took a Chance on Micro Kitten Who Was Size of a Thumb, Now Months Later