Marley the tabby is quite the character. He chirps when he meows and has a lot of adorable quirks.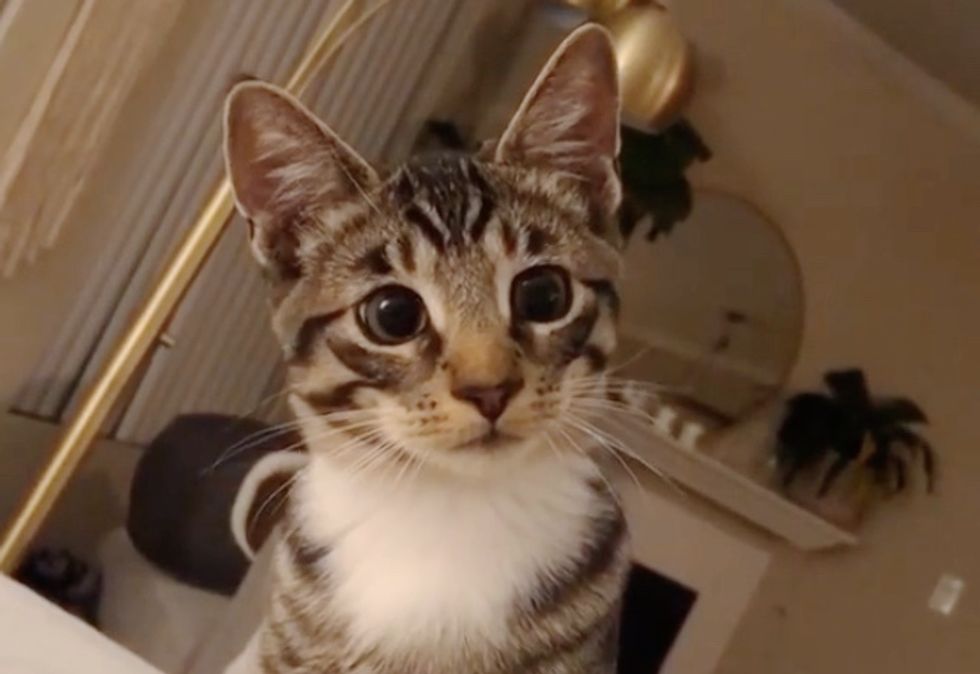 Allie Malin @marleymalin
Allie Malin was looking for a cat when she came across a list of animals available for adoption in her area. A tabby kitten quickly caught her attention.

"One of my favorite artists of all time is Bob Marley, and the shelter had named him Bob Marley. I took it as a sign," Allie told Love Meow.
She hit the road and drove 40 minutes that day to meet the little guy. Soon after she arrived, she was greeted by a little ball of energy who couldn't get enough of attention.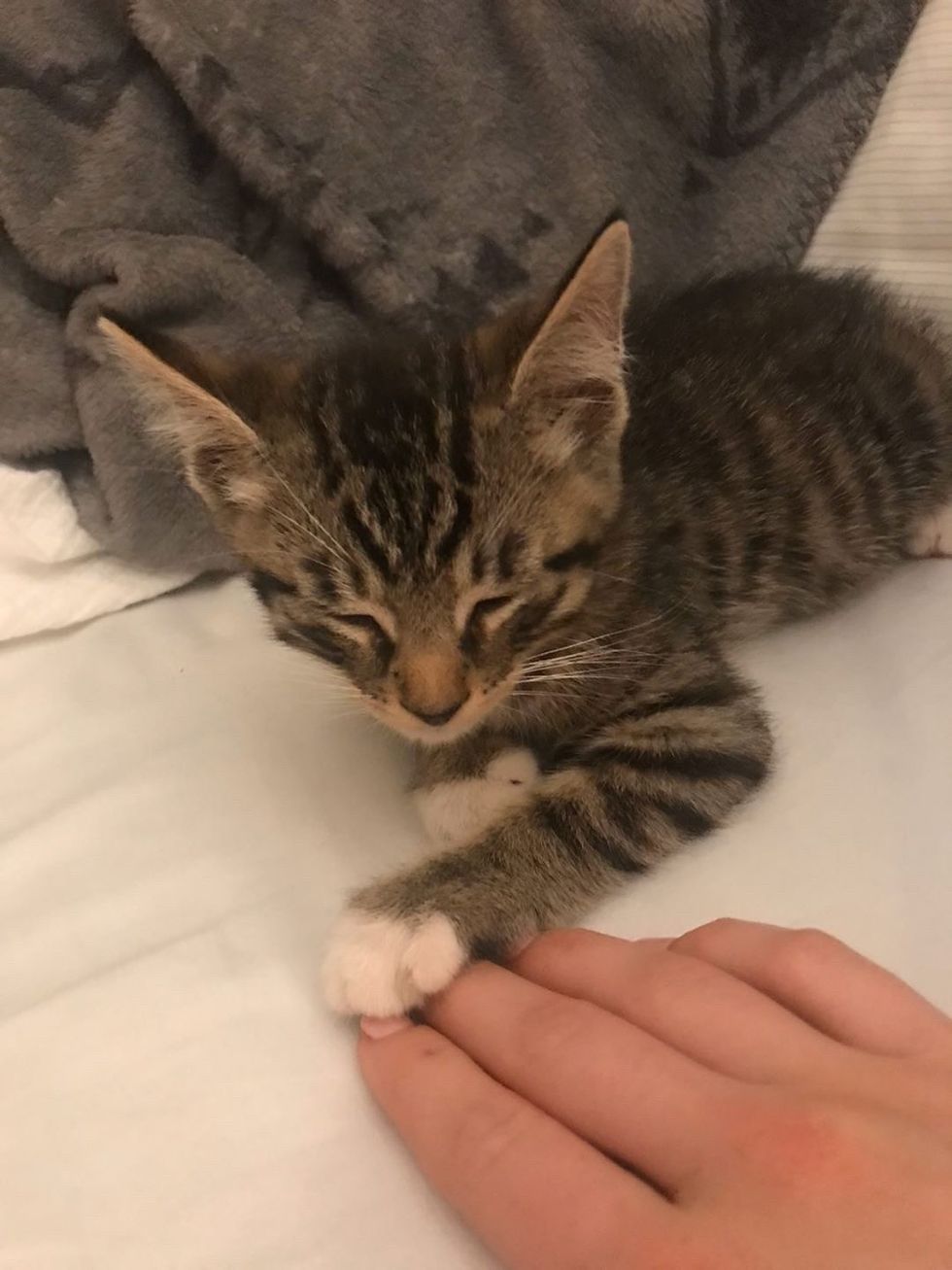 Allie Malin @marleymalin
"He started coming up to me to get me to pet him after a minute or so," Allie told Love Meow.

Marley immediately snuggled his way up to her, singing his chirpy, purry song and had Allie completely smitten. "We clicked instantly. That's when I knew he was the one."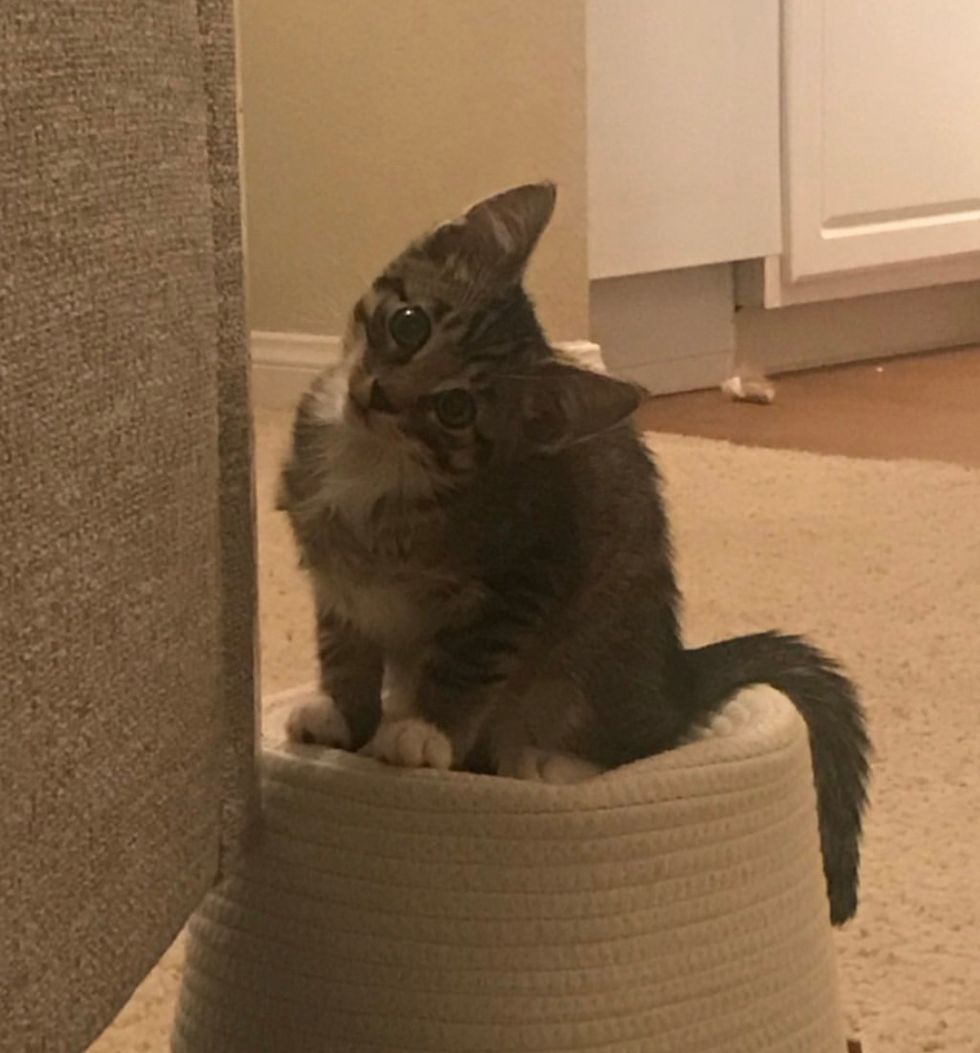 Allie Malin @marleymalin
She took him home that day and it was the beginning of a fun, new adventure.

"He is the funniest cat I have ever met. He is so lovable and friendly to everyone he meets," Allie said. "He has so much energy and loves to play but when he's tired he loves to cuddle."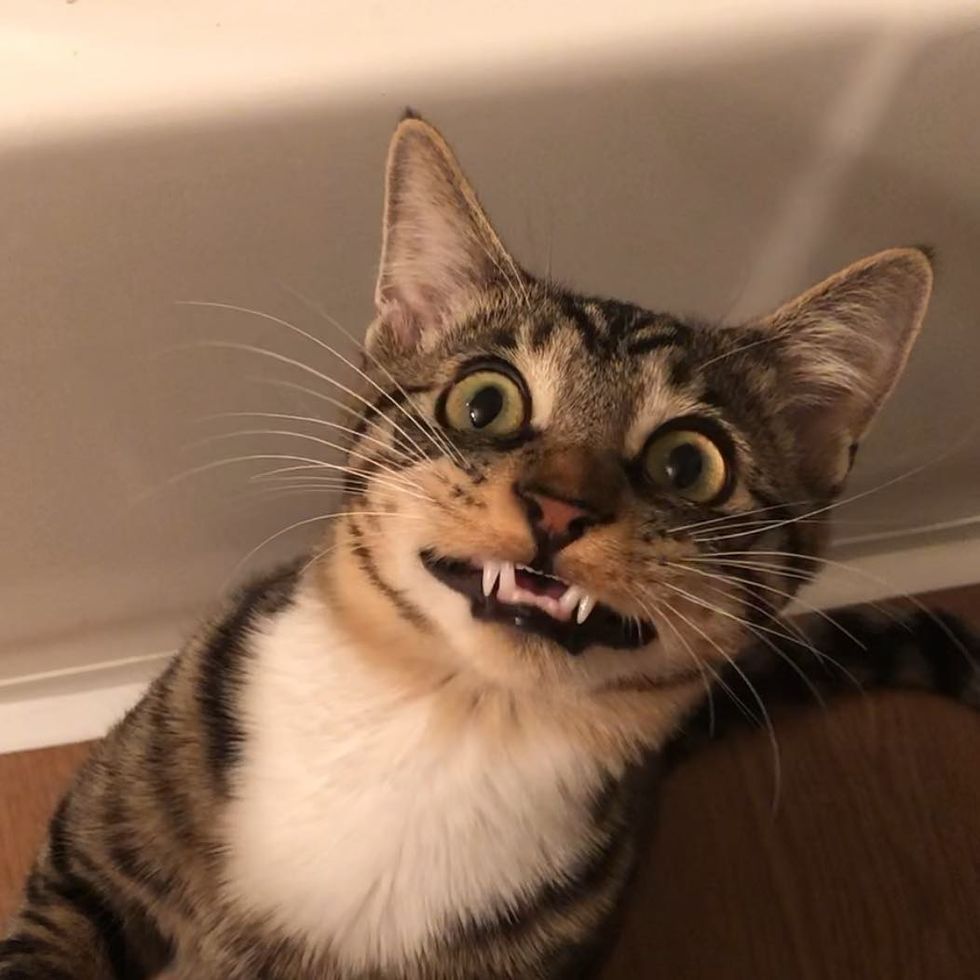 Allie Malin @marleymalin
Marley has this endearing meow that sounds like a mix of purrs and chirpy chatter. Whenever he yawns, he meows right along as if that helps shake off the sleepy bug.

Watch Marley and hear his meow in this cute video:
Marley the kitten and his big purrsonalityyoutu.be
The tabby boy is a riot when he plays. You never know what to expect when his quirks come in full swing.

He may be catching invisible bugs across the room or busy creating antics, wreaking havoc and planning his next move.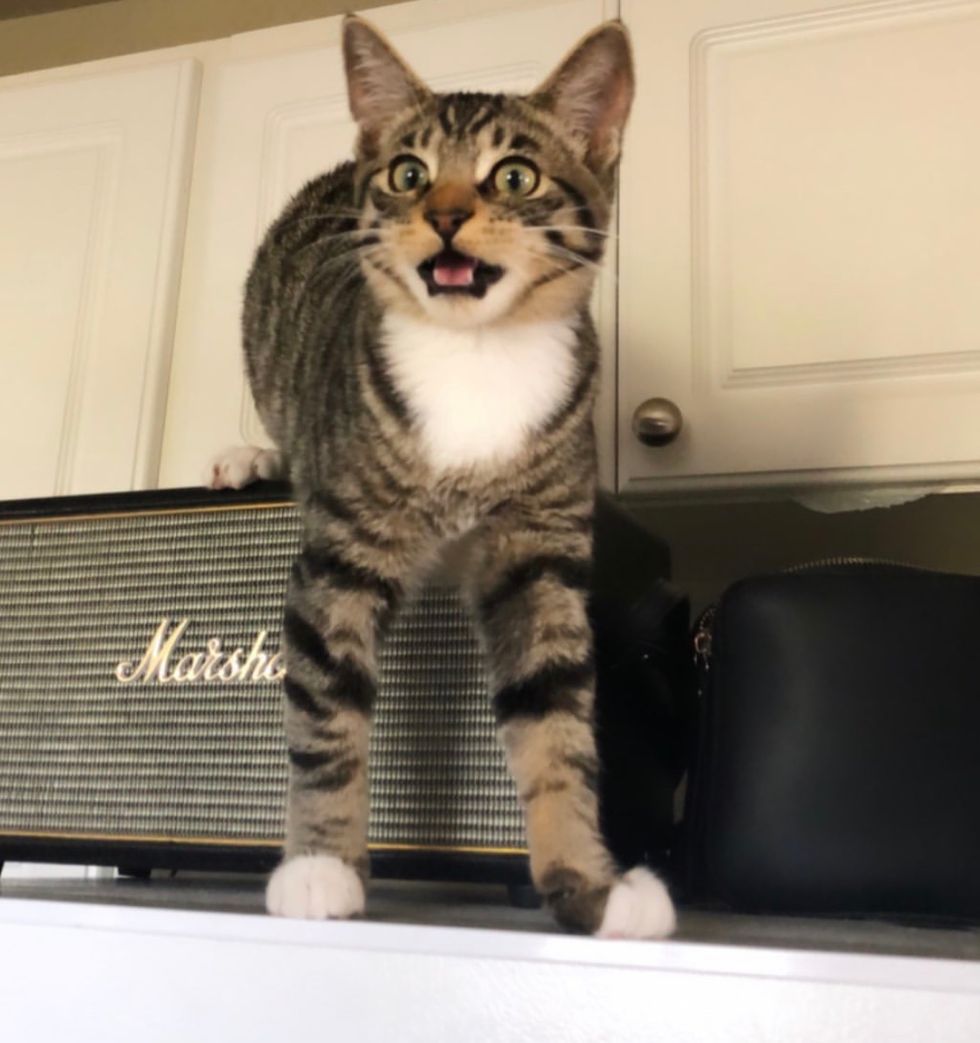 Allie Malin @marleymalin
"He loves playing with the water from the sink, feather toys, climbing up the screens on my windows, catching bugs (which he's very good at) and playing peek-a-boo around corners with me," Allie told Love Meow.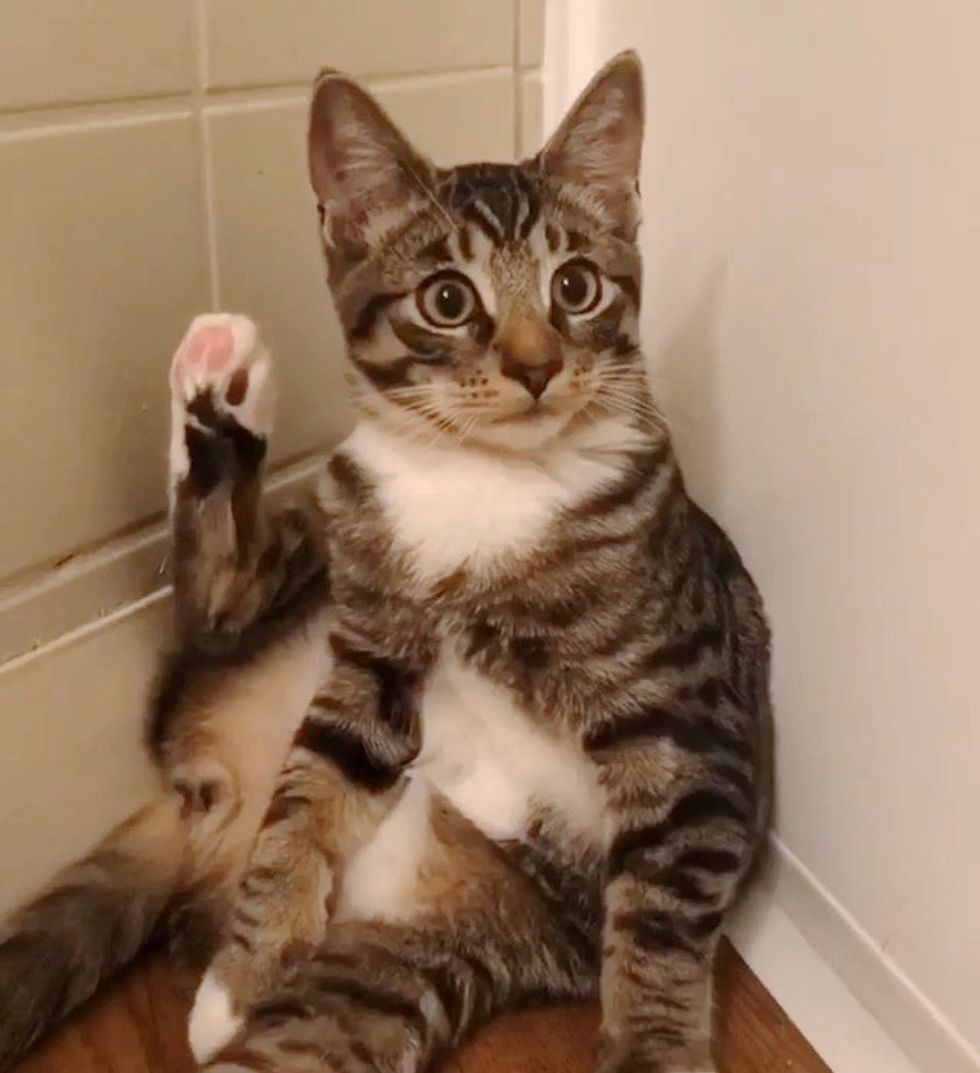 Allie Malin @marleymalin
"He's always making me laugh and he comforts me when I'm sad. He's the best thing that has ever happened to me!"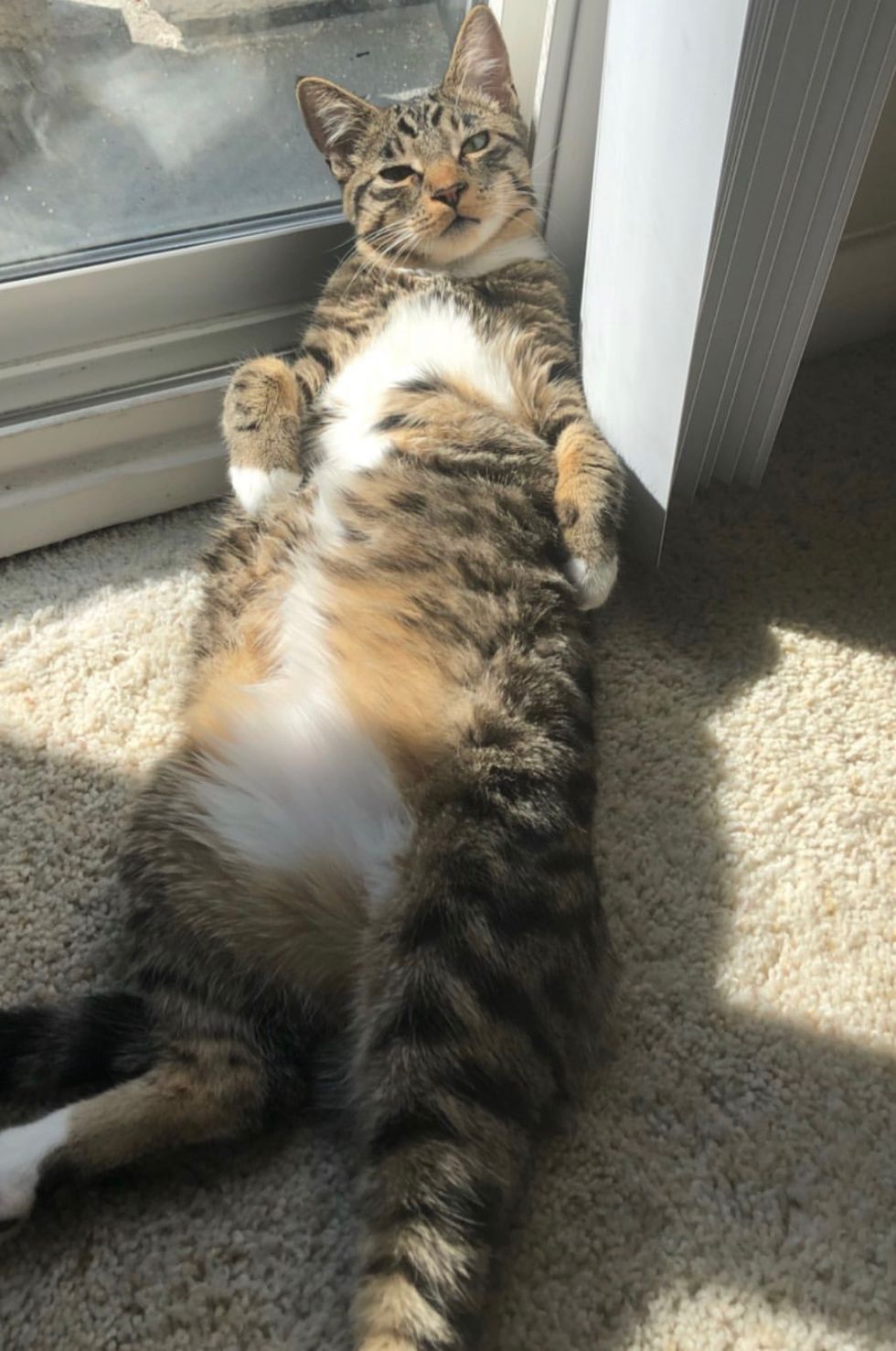 Allie Malin @marleymalin
Share this story with your friends. Follow Marley and his adventures on Instagram.
Related story: Stray Kitten Walks Up to Dog Walker and Insists on Going Home with Her