A dog took on the role of primary caregiver to a kitten who had just lost her brother. The two became inseparable friends.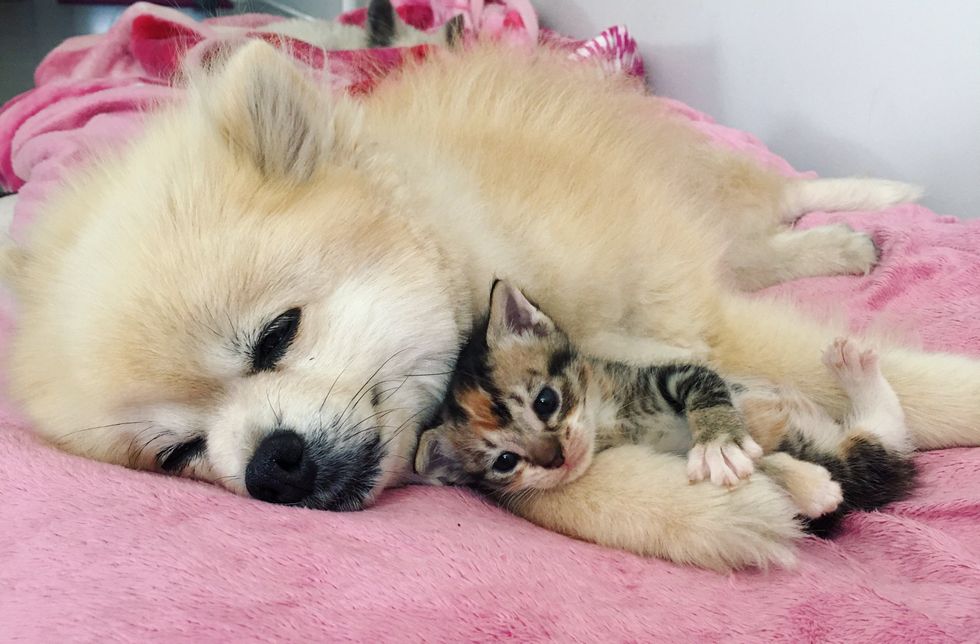 Kristin Loh
Kristin Loh, a volunteer of Cat Haven WA (in Western Australia), took in two rescued kittens that needed foster care.

They were in rough shape and just half the size for their age. The bigger kitty Ciara survived while her brother Tommy sadly lost his fight. After the passing of her sibling, Ciara couldn't bear a second of being alone and would cry nonstop until she found company.
"I thought maybe I could socialize her with my dogs so she would feel better," Kristin told Love Meow.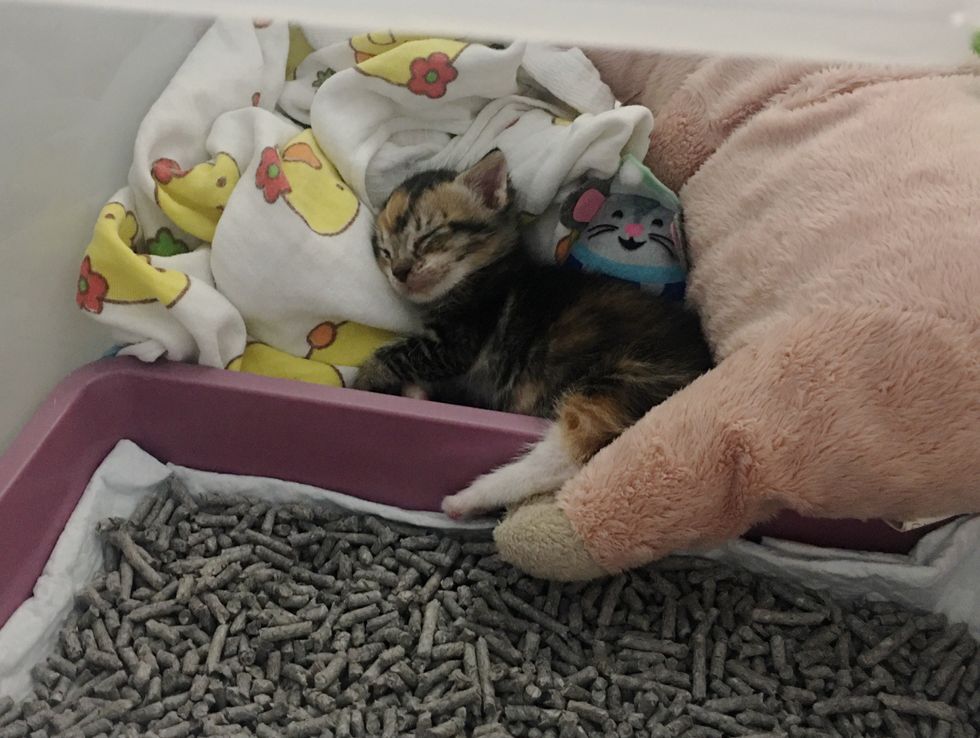 Kristin Loh
On the day she introduced Ciara to her canine crew, the kitten didn't hesitate - she ran right up to the dogs, rubbing all over them. She was so thrilled to meet other furry friends and just wanted to be loved.

Gucci the Pomeranian immediately took a liking to the little feline and started licking her.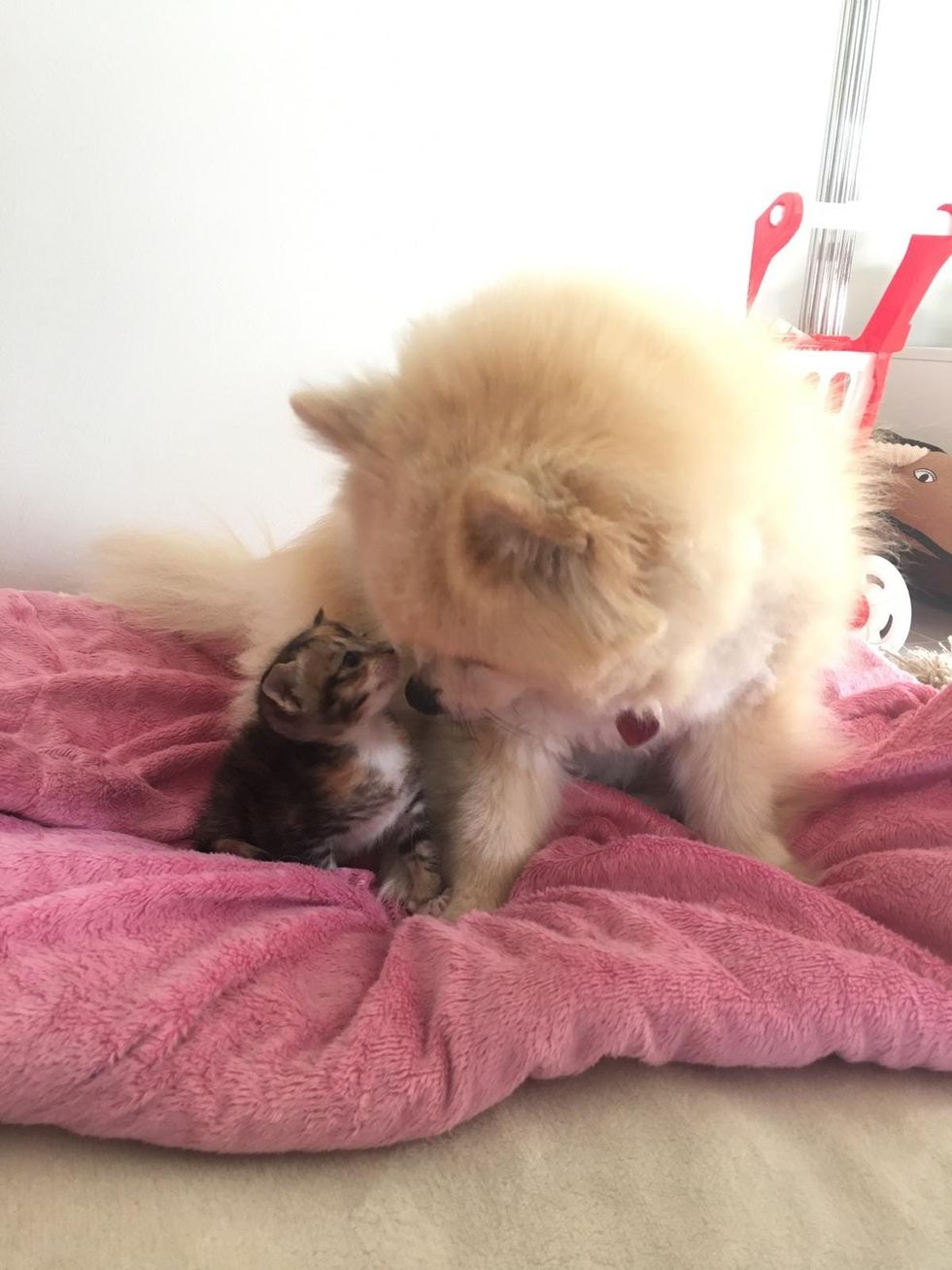 Kristin Loh
Ciara perked up to the love she received, leaning over to Gucci and melting into her warm fluff.

The tabby girl insisted on following her friend everywhere around the house, clinging to her like Velcro. They started to nap together and spend all day cuddling and playing.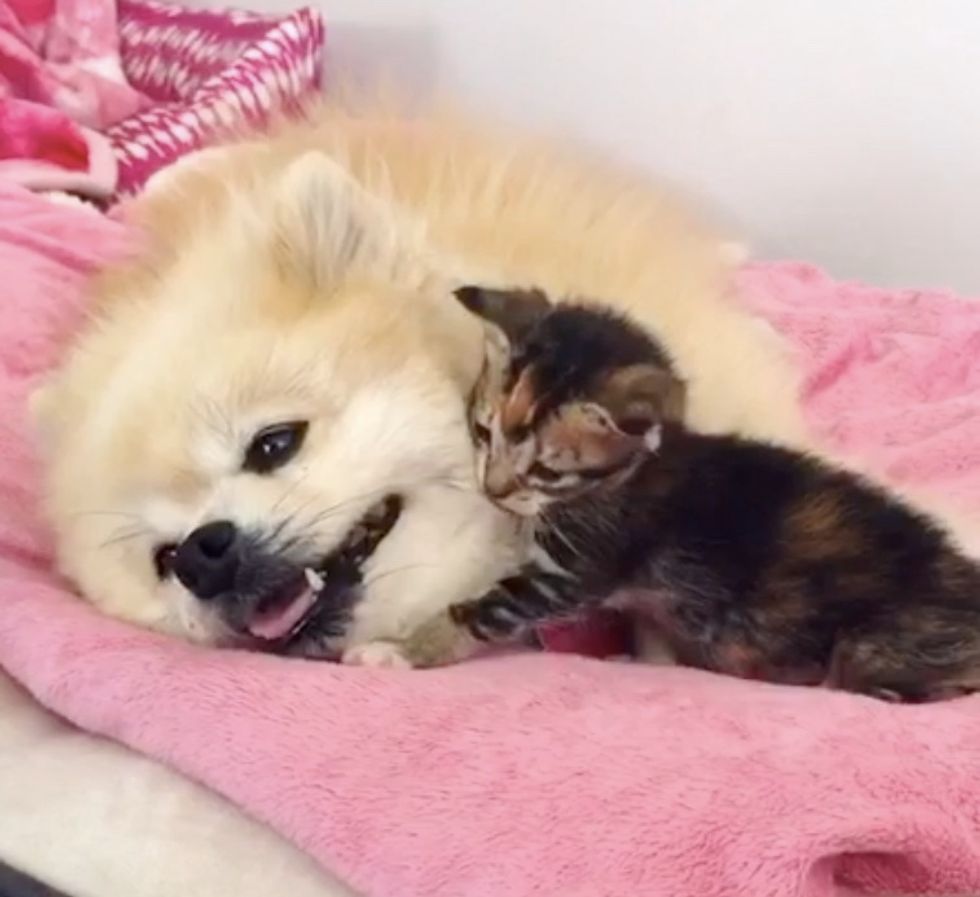 Kristin Loh
Sweet Gucci cares for the kitten like her own and wouldn't let her out of eyeshot. Ciara refuses to be anywhere but next to her best friend.

In less than two weeks, the kitten has really blossomed.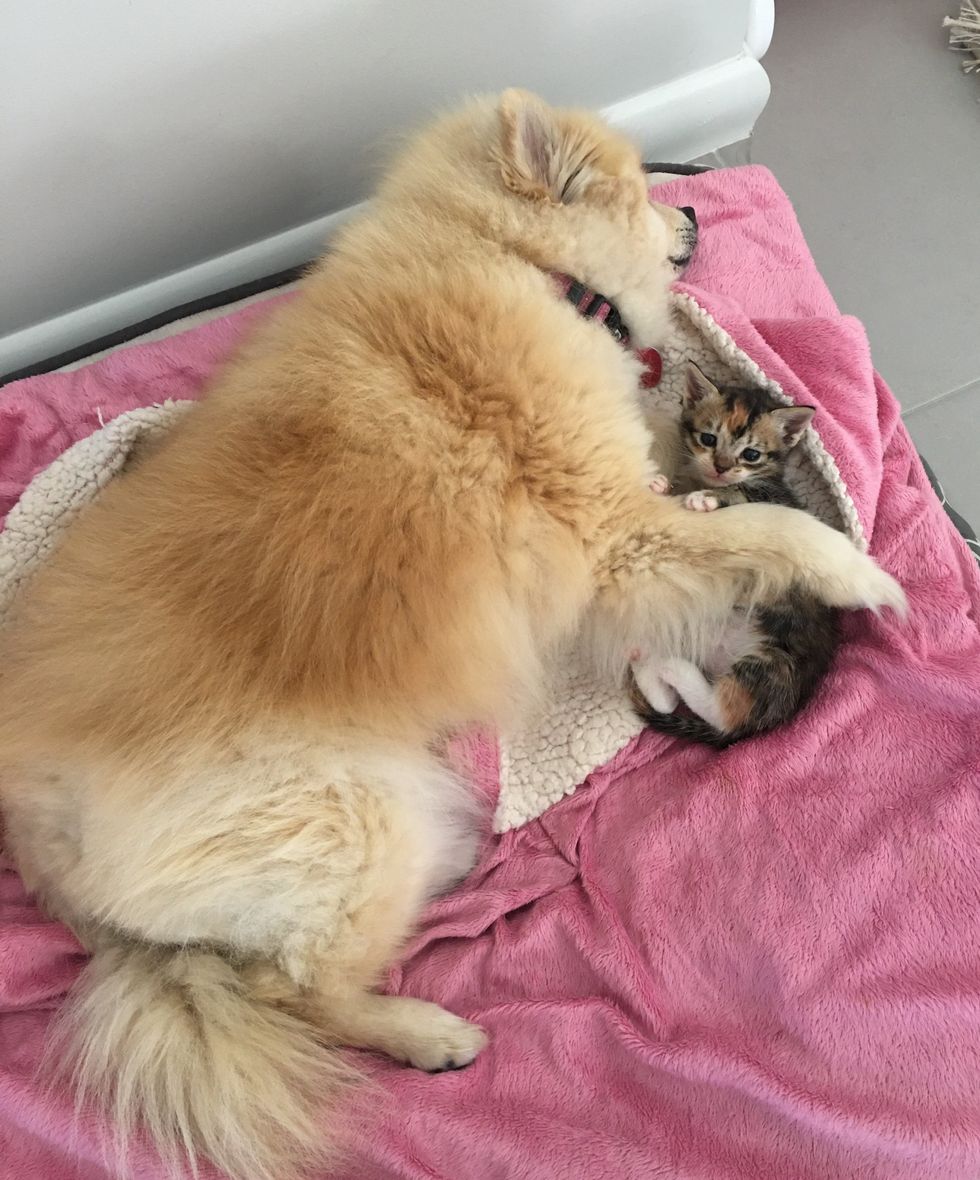 Kristin Loh
She's gained weight and energy and is getting more playful each day.

Now that Ciara has caught up in size, she is starting to pick up some canine skills while trying to hone her feline craft.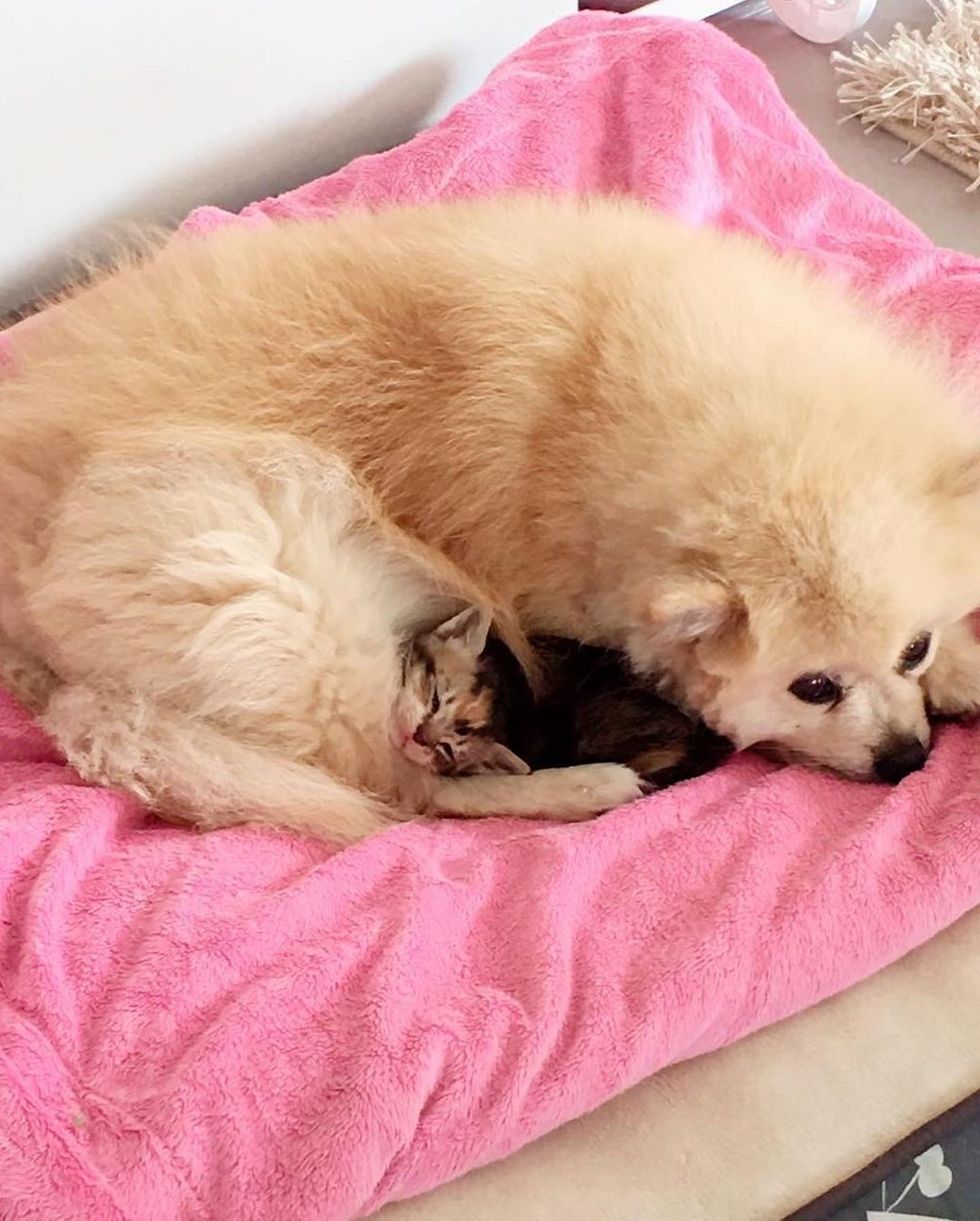 Kristin Loh
"She barked once, and we were all in shock. Perhaps she thinks she's a puppy as she grew up with my dogs," Kristin told Love Meow.
Watch these two best friends in this cute video:
Kitten and dog - best friendswww.youtube.com
After playtime, Ciara curls up next to her best friend and falls fast asleep.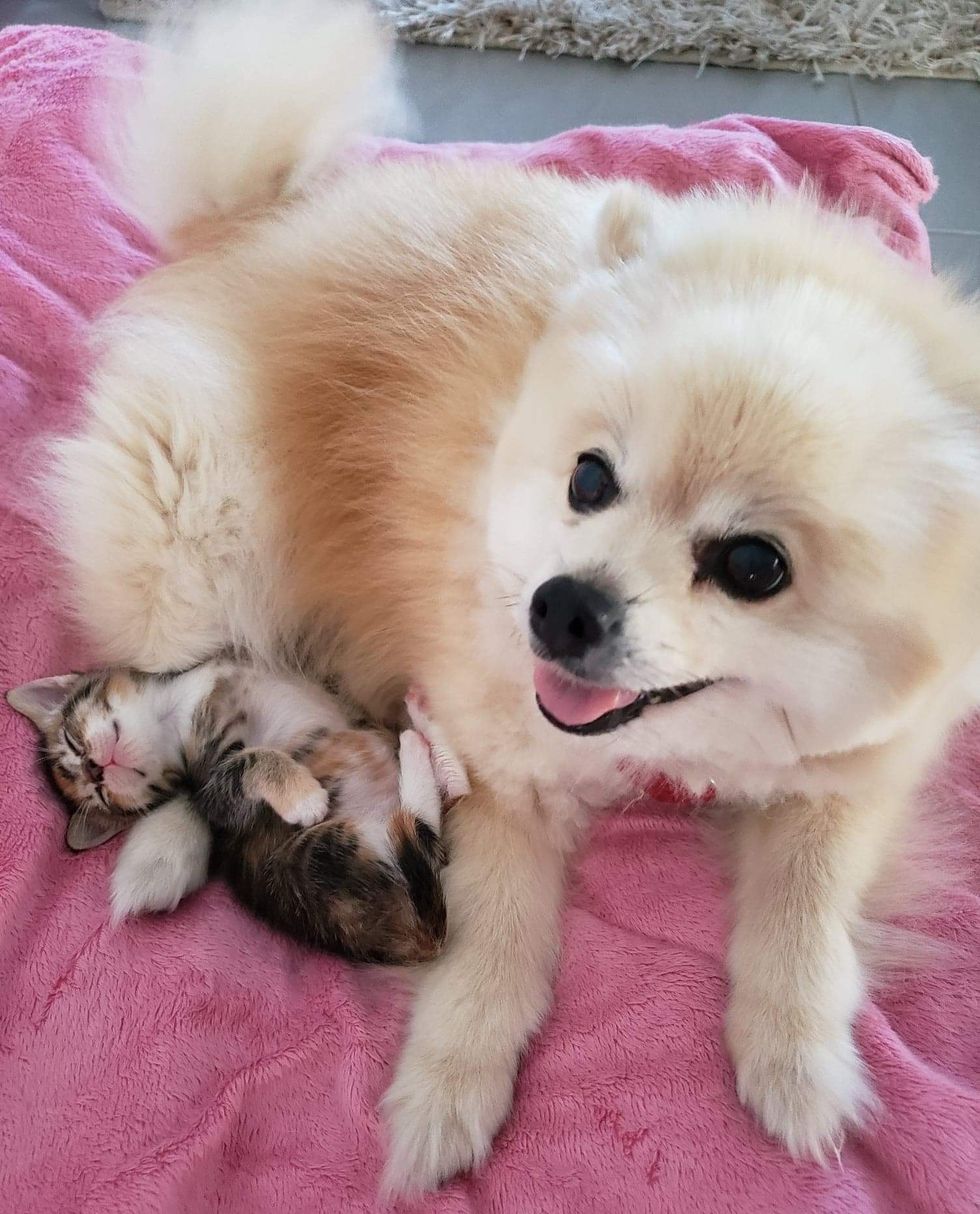 Kristin Loh
The tabby cat is thriving and growing by leaps and bounds.
Having her best friend around makes her happy and content. They are together almost 24/7.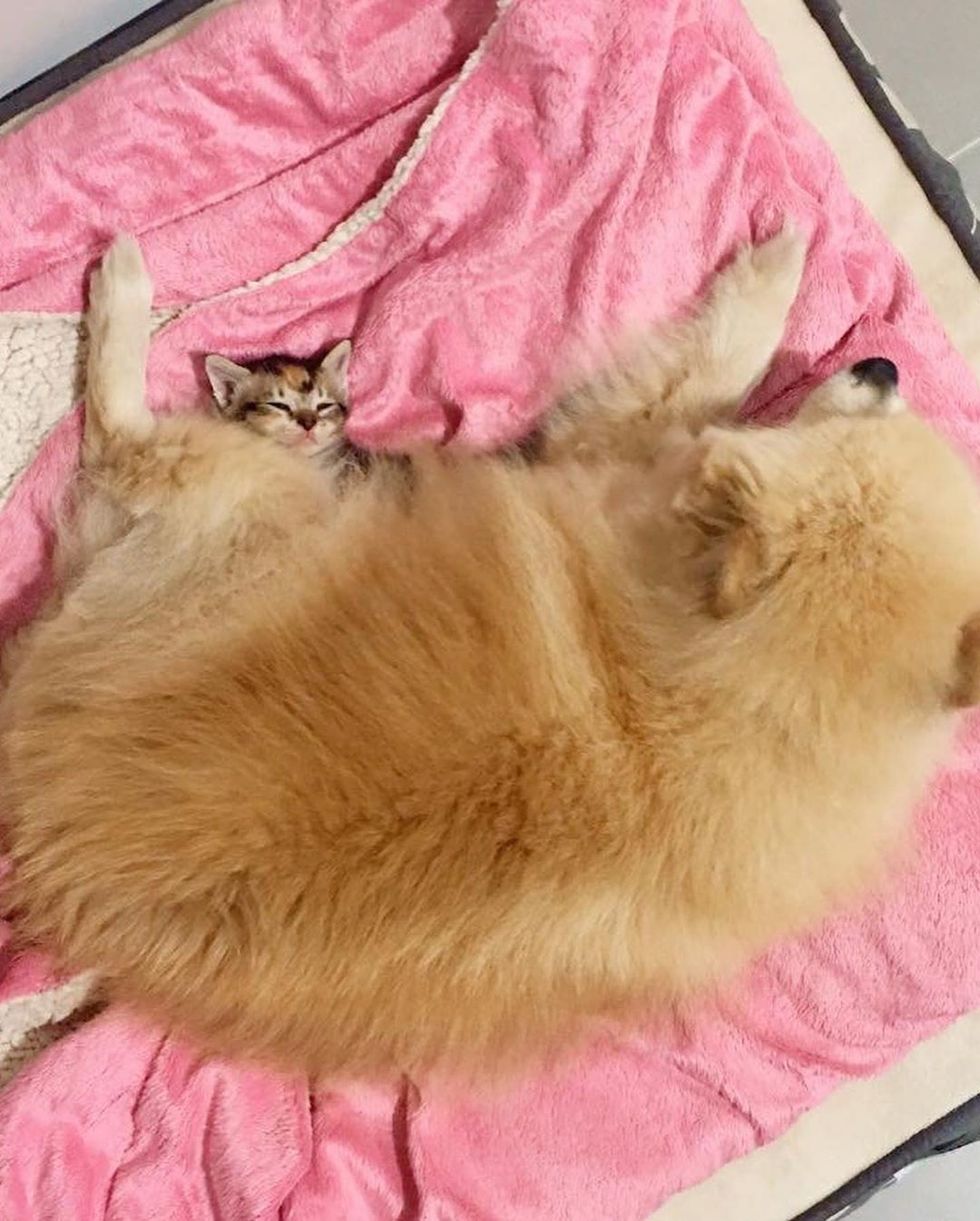 Kristin Loh
"I'm so glad for my dog to assist me in this foster process. The constant warmth and care from my dog is just amazing," Kristin told Love Meow.
"I'm grateful to witness such a bond and love from the two of them."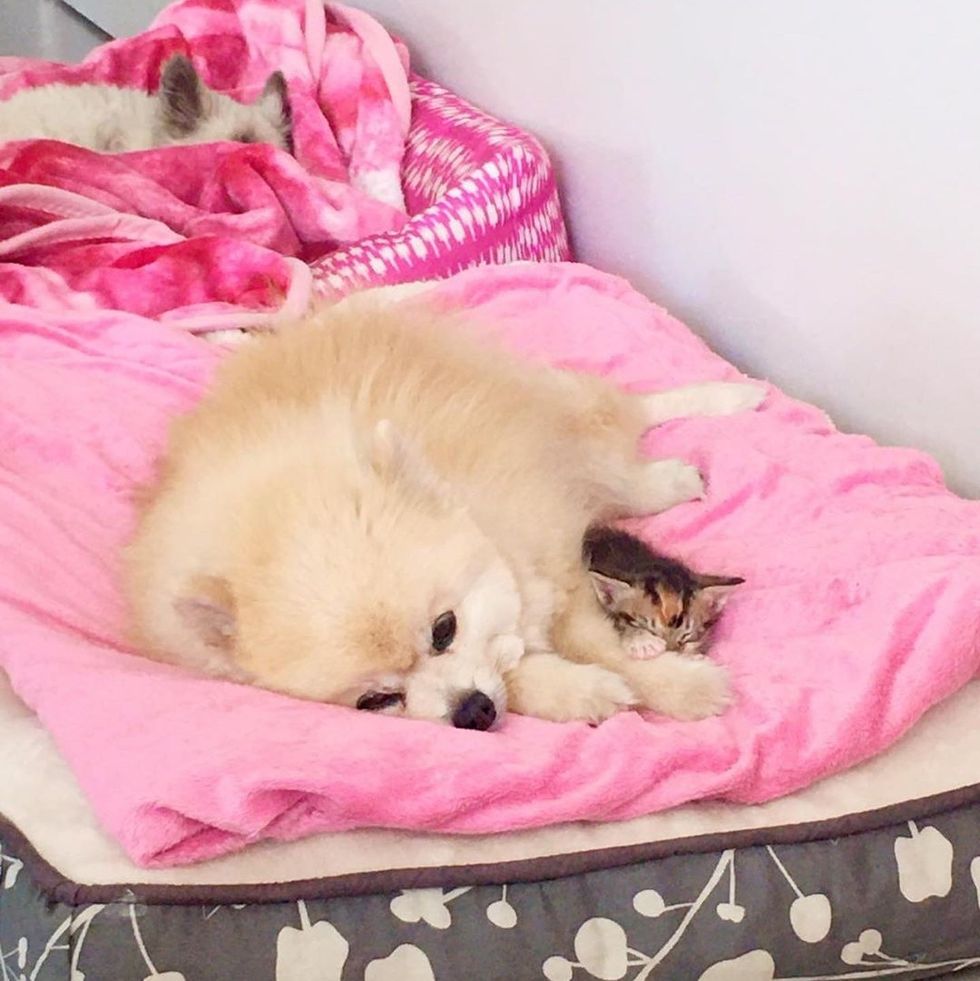 Kristin Loh
Share this story with your friends. Follow updates on Ciara and her adventures on Instagram. Follow Cat Haven WA on Facebook and Instagram.
Related story: Wobbly Kitten Cuddles Rescuer and Won't Let Go After Life on the Streets