Mimi a little tuxedo was found in a mailbox and taken in by a retired mail carrier, Danny Shaw.
When Debbie McKinney went to check her mail, she heard meowing coming from the mailboxes clustered at the end of her rural lane in Edwardsburg. She traced the crying and opened up this one mailbox in the middle. What she saw surprised her - a tiny tuxedo kitten curled up in the mailbox.
[Scroll down for video]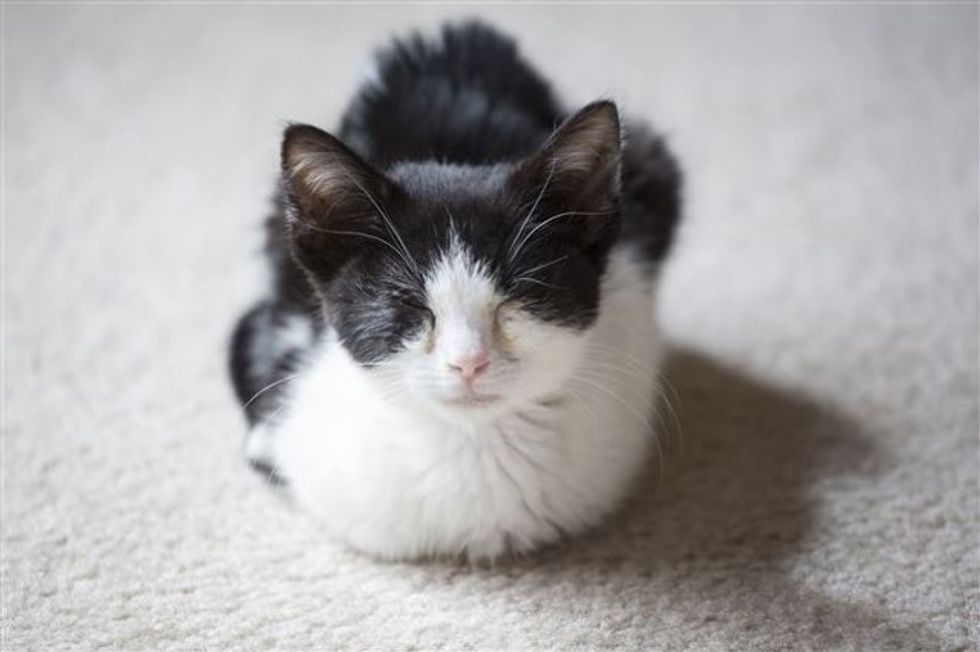 Debbie picked her up and knew she couldn't leave her there. She made phone calls to the Humane Society of Elkhart County as well as Edwardsburg Police for help, but neither could provide any help. "We're just supposed to turn our backs?" McKinney said via The Elkhart Truth. "I would no more turn my back on a hungry cat than I would a hungry human."
Then her daughter told her about Here Kitty Kitty Rescue in Elkhart County. Jennifer Gillispie from the rescue group immediately came to pick up the kitten and take her to the vet for medical care.
"We don't know how long she was in the mailbox," Gillispie said. "She was in rough shape."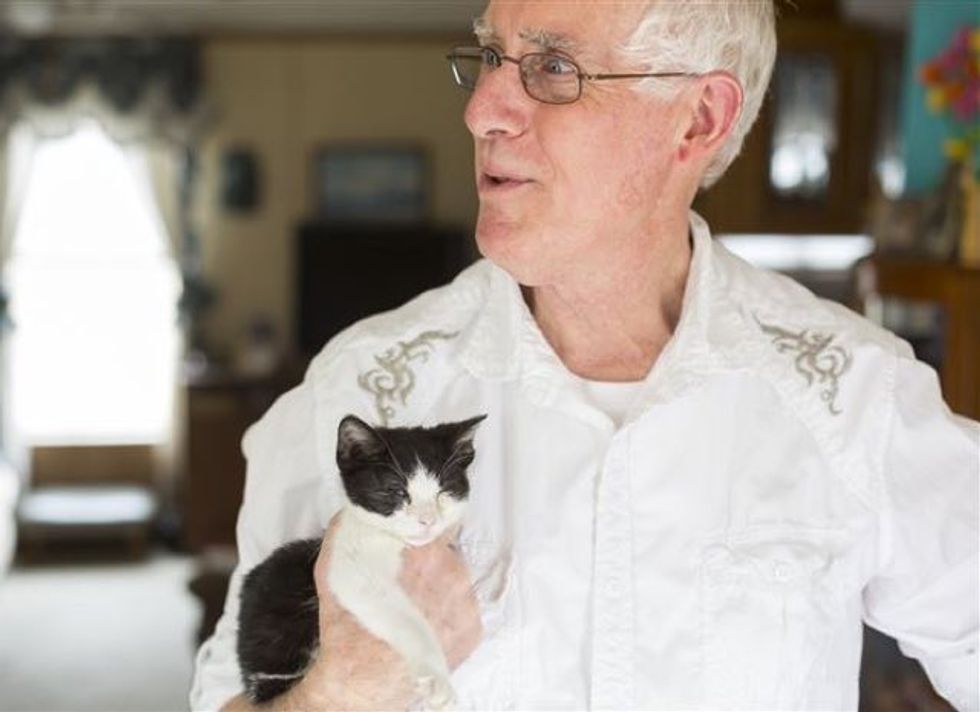 Two months ago, a couple Dan and Millie Shaw lost their beloved tuxedo cat T.J. they'd had for 17 years. Dan was especially close to the cat and didn't seem himself without his furry companion.
The couple then decided it was time to get another friend.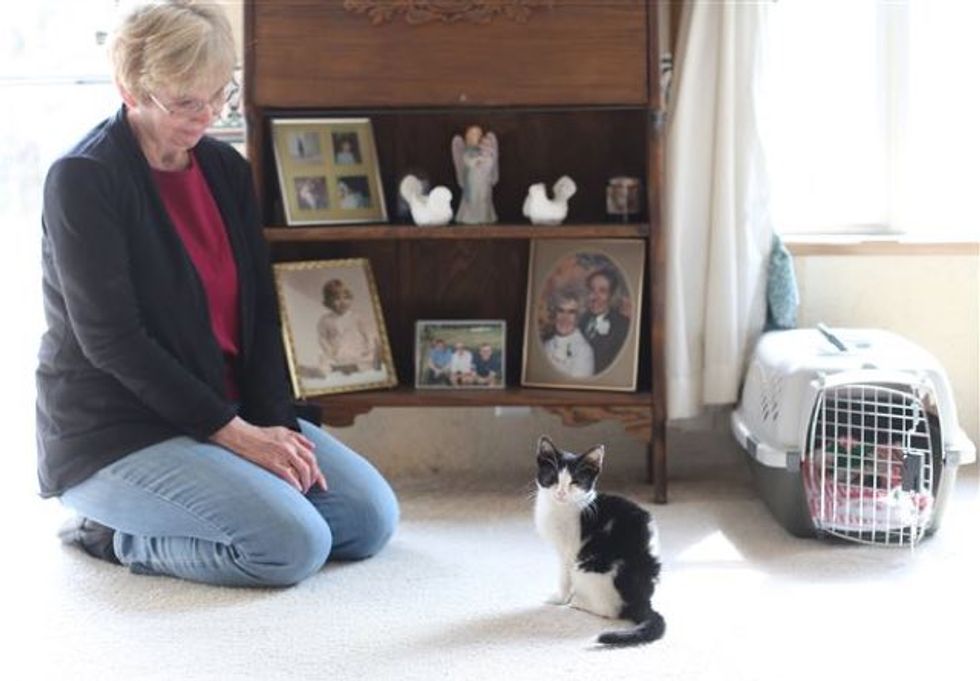 While they were looking for a kitty to adopt, they learned about the story of the Mailbox cat. When Dan met the little kitten, he knew right away that he wanted to take her home. "I looked down at that little kitten and I said, 'I want her. Can I have her? I'll pay for her right now.'"
Mimi looks very much like Dan's old cat - black and white with pink feet, a pink nose and a white tip on the end of her tail.  It so happens that Dan is a retired mail carrier. It is a perfect match for the kitten found in a mailbox.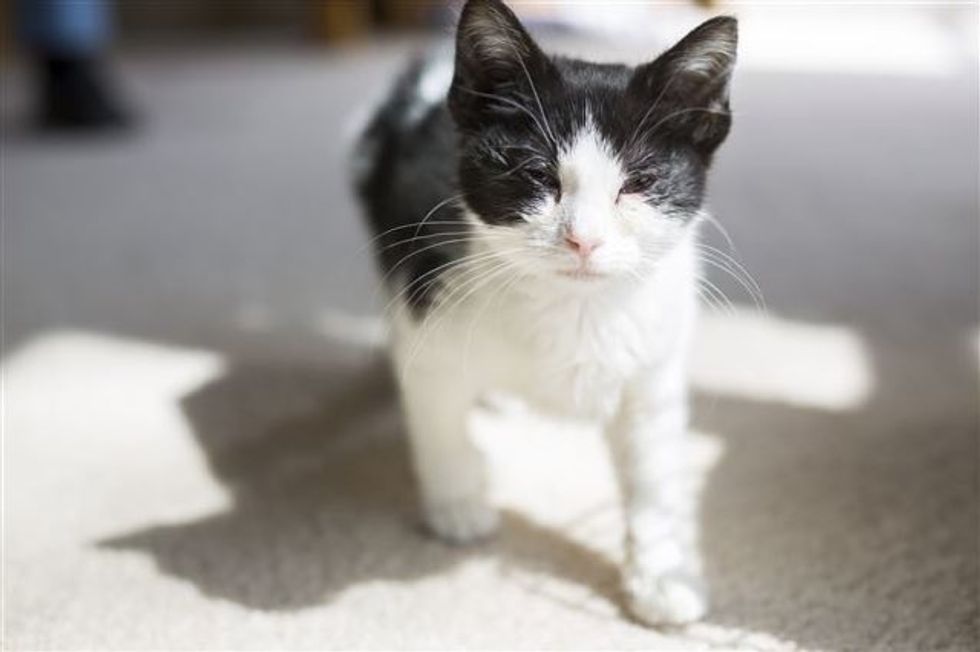 Mimi is still getting treatment for an eye infection, but the little one is so happy to have found her forever home.
WATCH VIDEO: Kitten found in a mailbox, taken in by a mail carrier
Mimi and her new human dad Dan.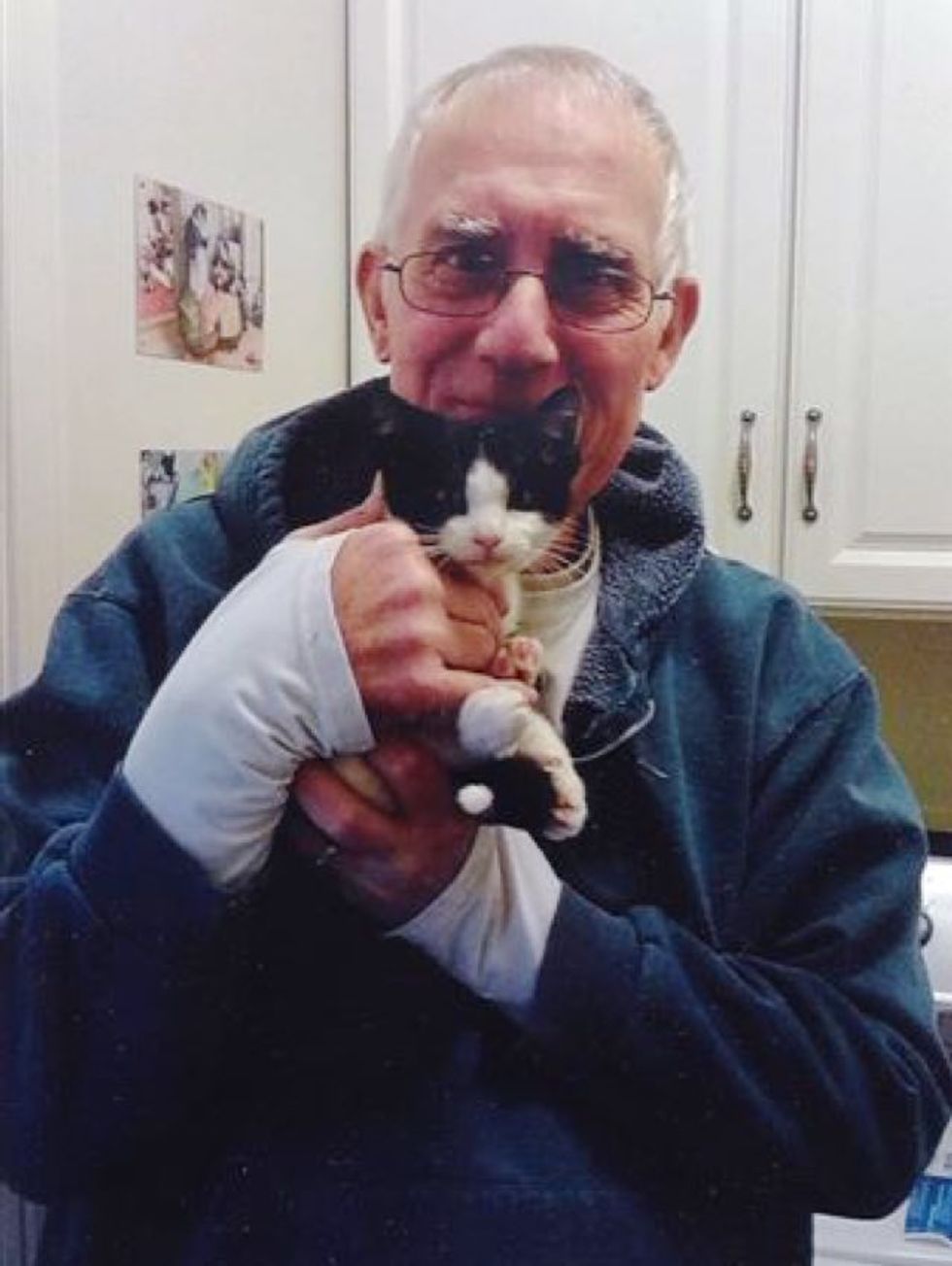 Source: The Elkhart Truth.