A tiny kitten was spotted on the side of the road. A couple good Samaritans from Japan saved him and raised him as their own.
A few months later, he surprised them with his incredible new floof.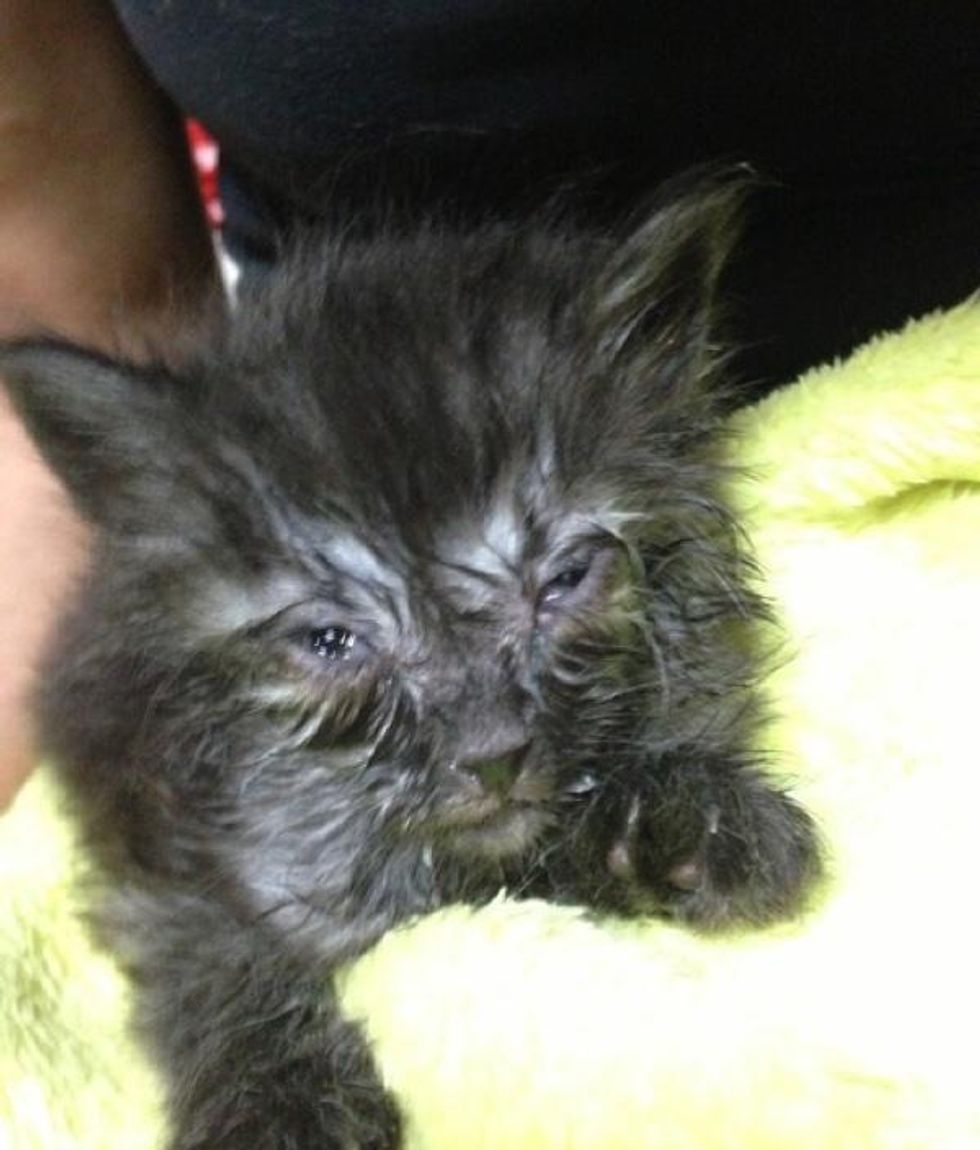 nekomemo
On a rainy day of May 2016, a little kitten was found on the roadside barely hanging on. He was drenched in rain water and covered in filth.
The kitten wouldn't have made it if he was found a few minutes later according to the rescuers. "The rain could have robbed him of his life."
They scooped him up and wiped off the dirt on his coat. The kitten snuggled in his rescuer's hand for a nap and that much-needed TLC.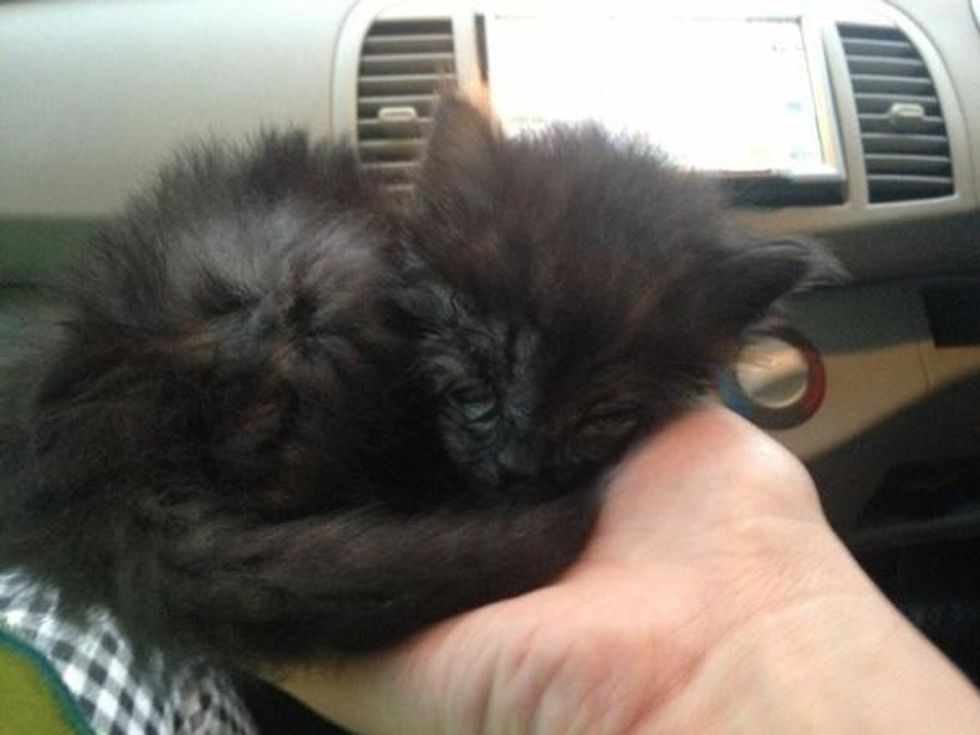 nekomemo
After a trip to the vet, they started treating his upper respiratory infection, and every day his eyes got a bit clearer.
He was a sickly little kitten but with a lot of love through many sleepless nights, they nursed the little guy back to health.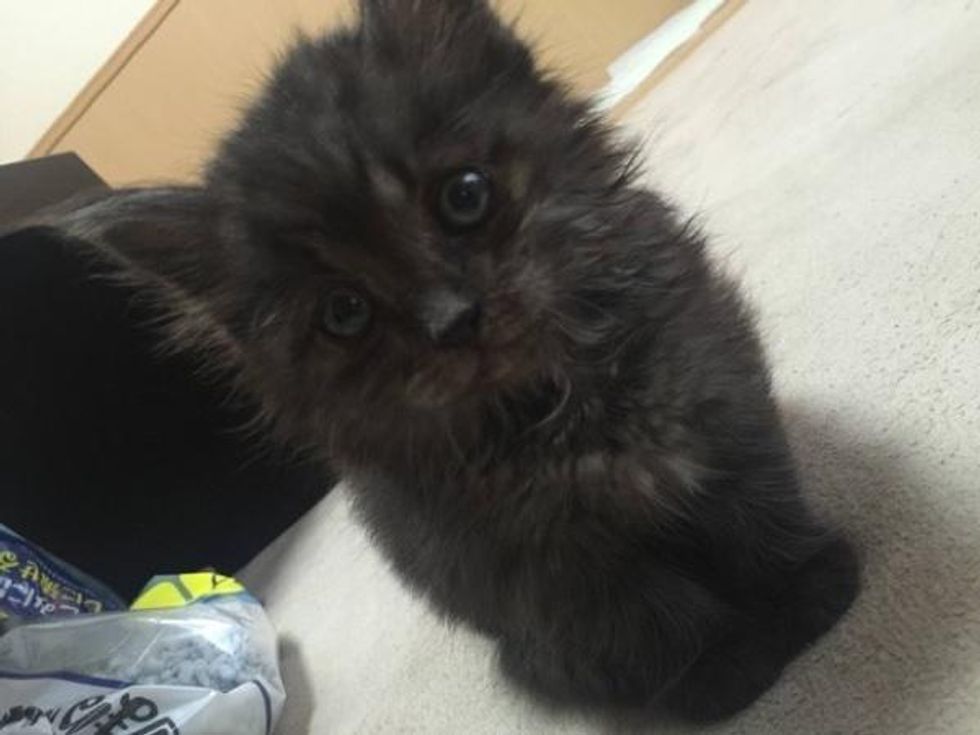 nekomemo
The kitten doubled his weight in just a couple of weeks. He was eating well and using the litter box like a champ.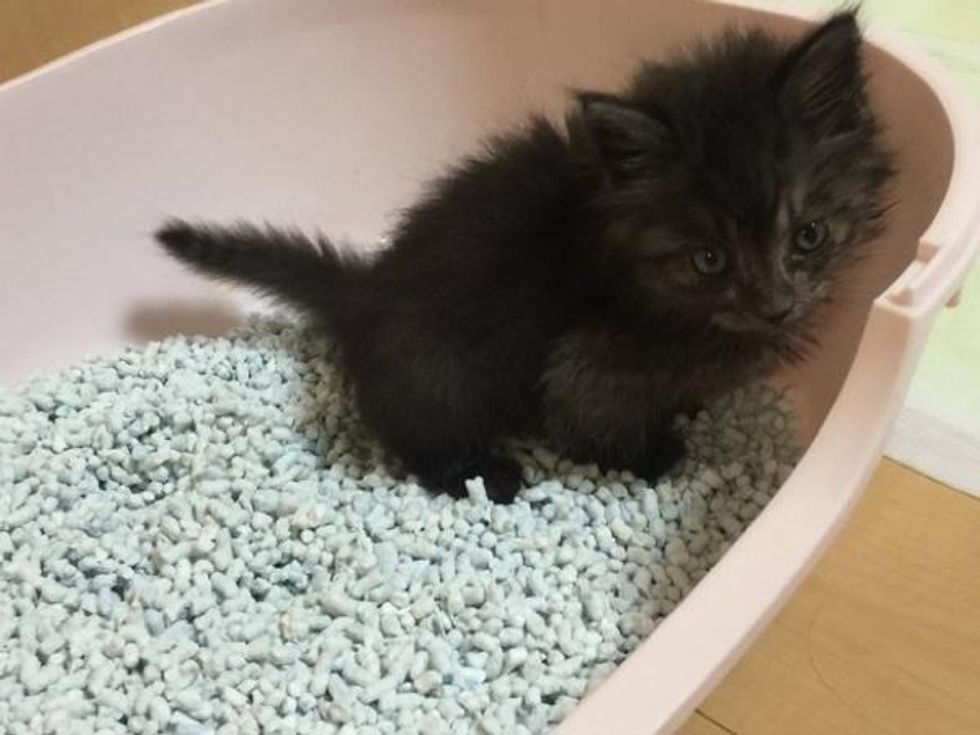 nekomemo
When they found him, he only weighed about 200 grams, and at five months old, he hit the scale at 4kg (8.8 lb), and his personality was shining through.
The kitty became more playful and vocal than ever. He even started having conversations with his humans, sharing his daily stories.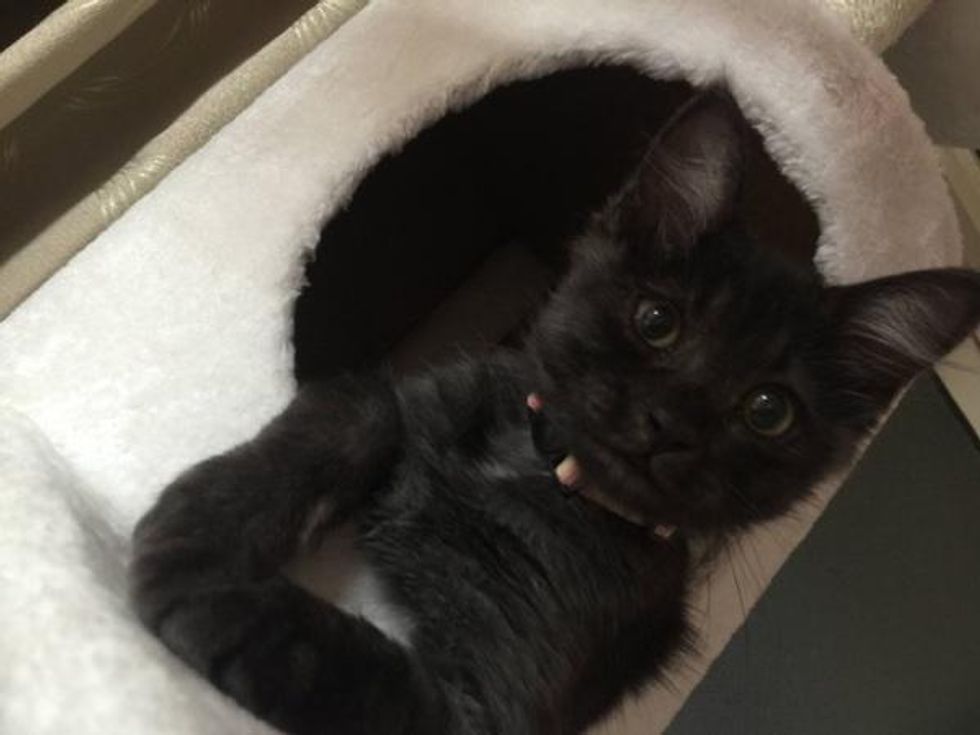 nekomemo
A little meerkat!
Though his coat was at medium length at this time, his tail began to fluff up and he was growing some serious ear tufts.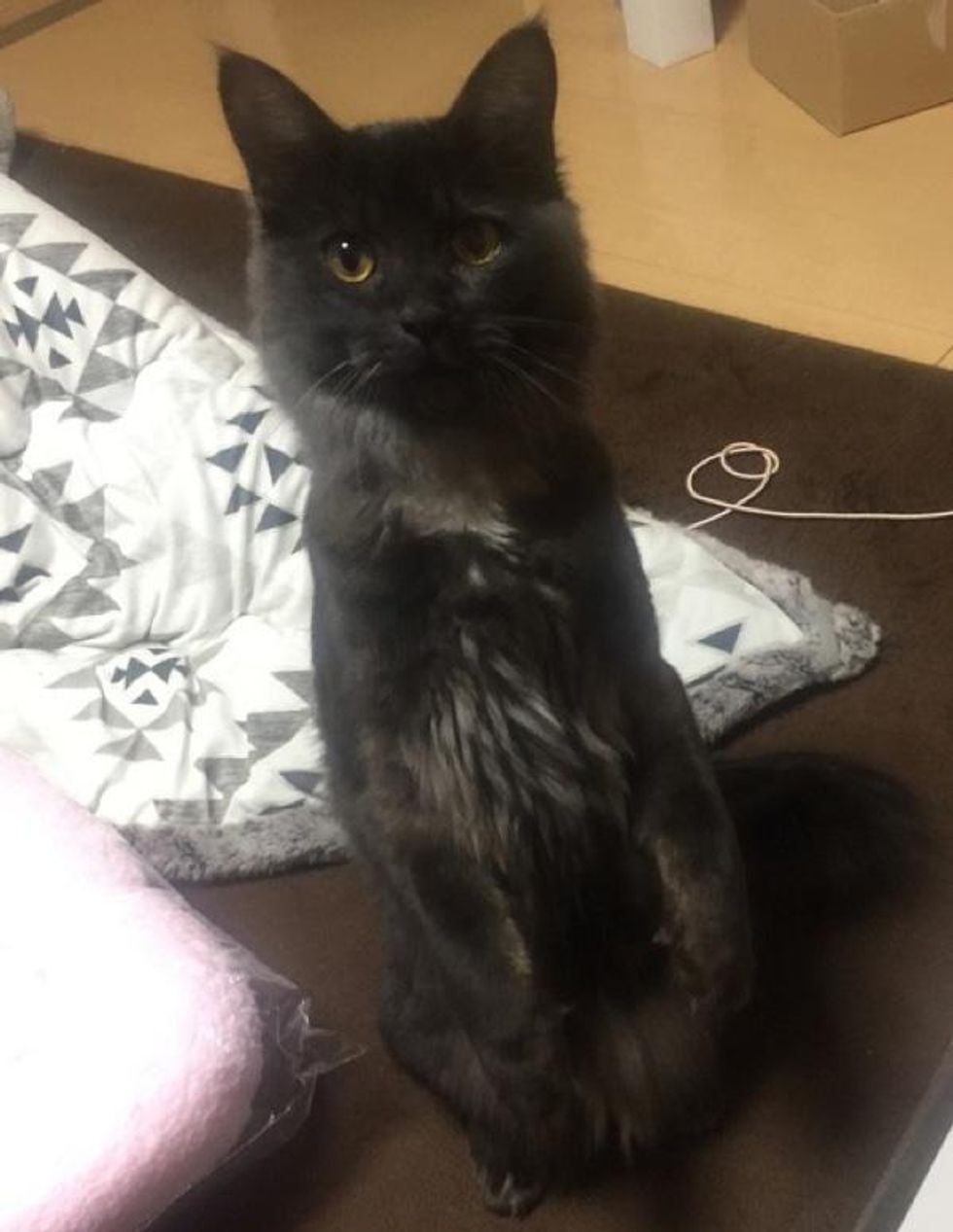 nekomemo
The adorable little guy loves to follow his humans around the house.
He always waits by the bathroom door right before his humans' bath time and will enter the room together with them to keep them company every single time.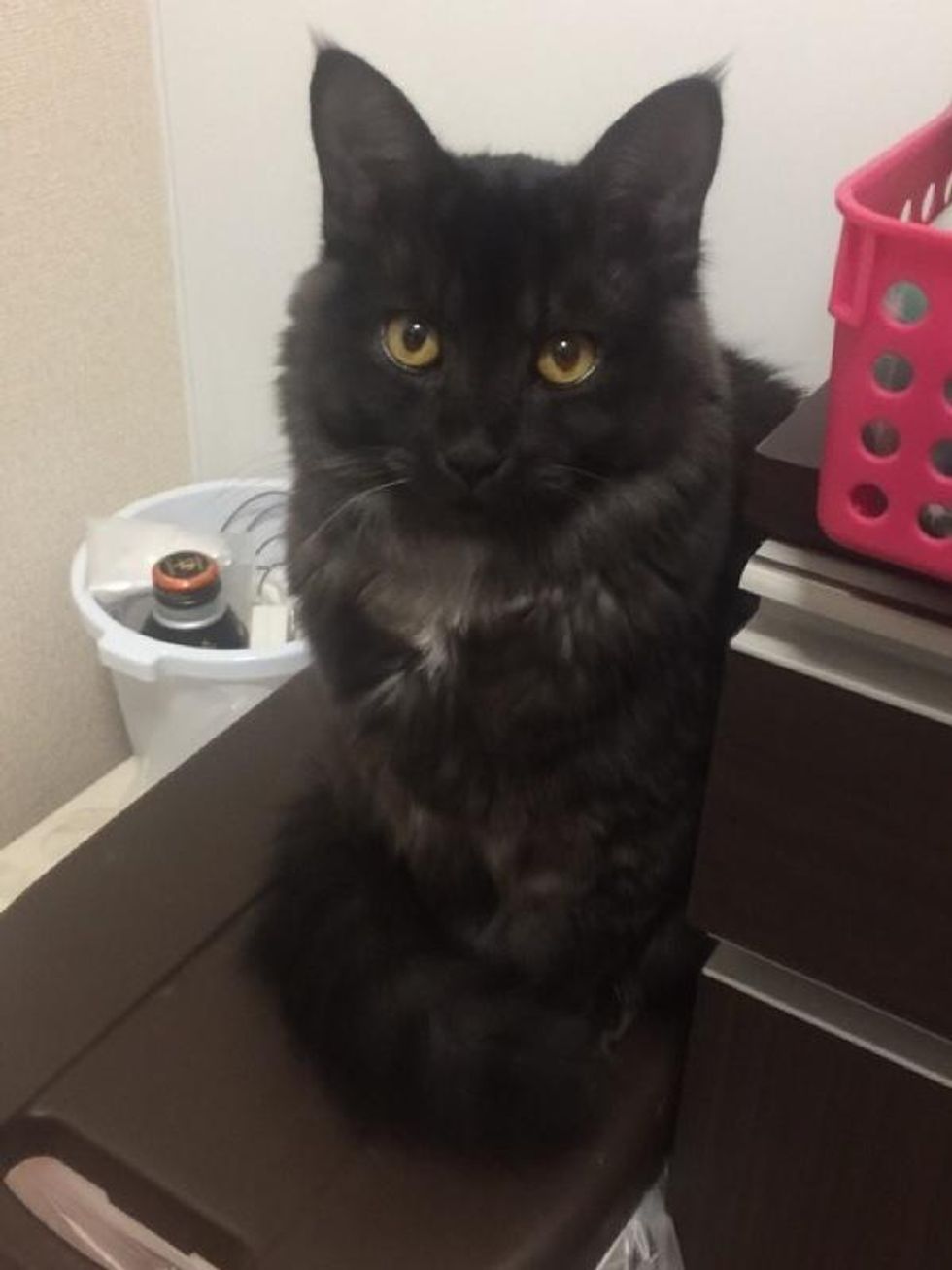 nekomemo
Suddenly his furry coat grew longer and fluffier at eight months old.
A layer of white undercoat ruffled up around his neck like a lion's mane.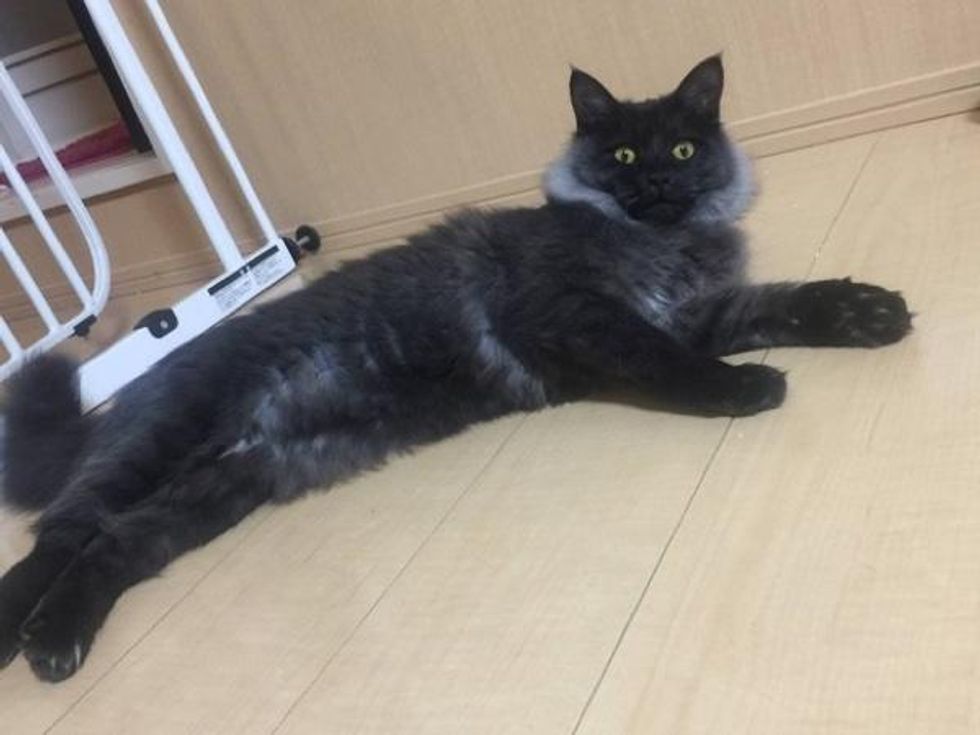 nekomemo
His fur color gradually changed into a beautiful gray as his coat became thicker and thicker.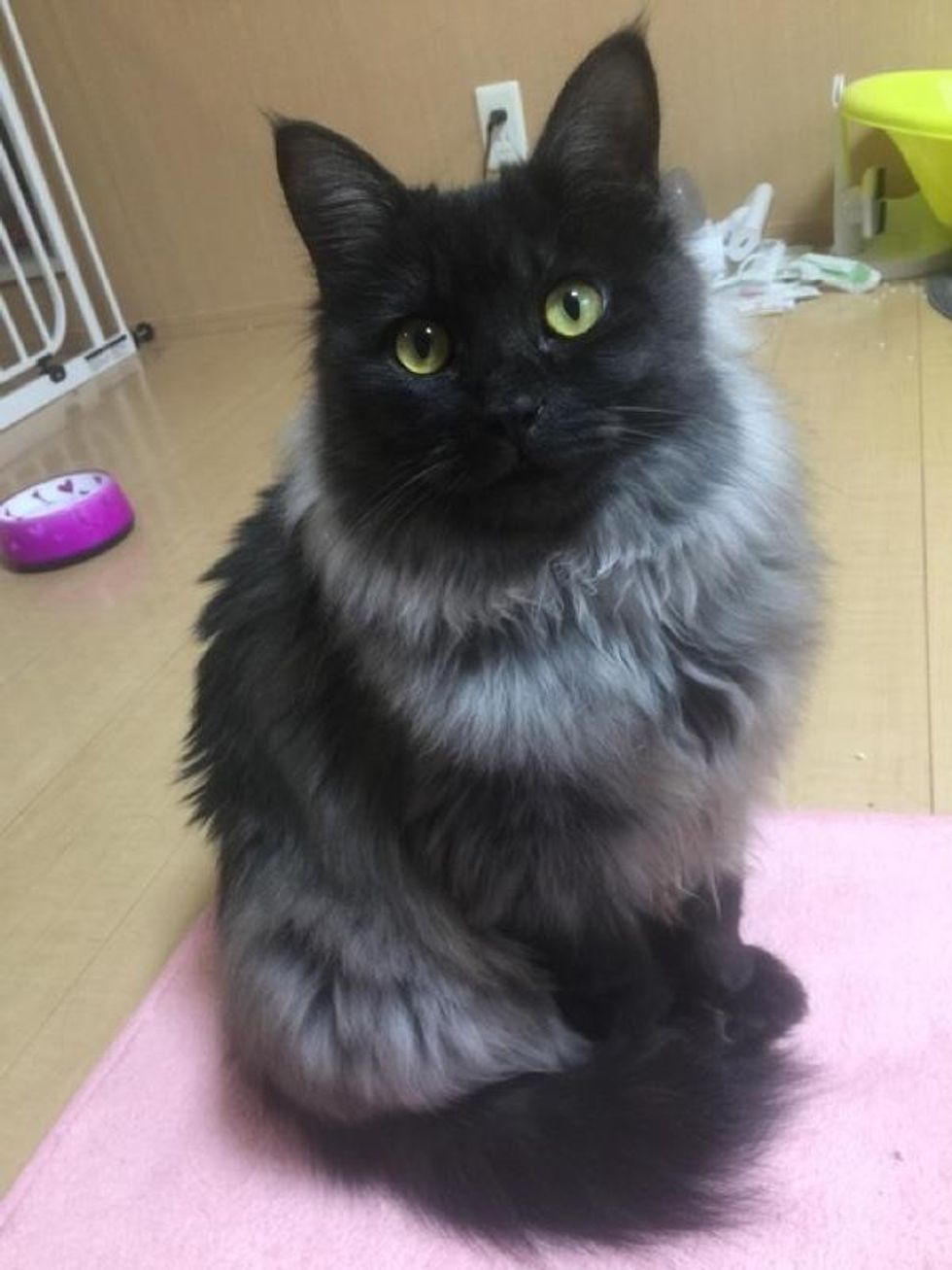 nekomemo
His humans were pleasantly surprised by the gorgeous silver colored floof.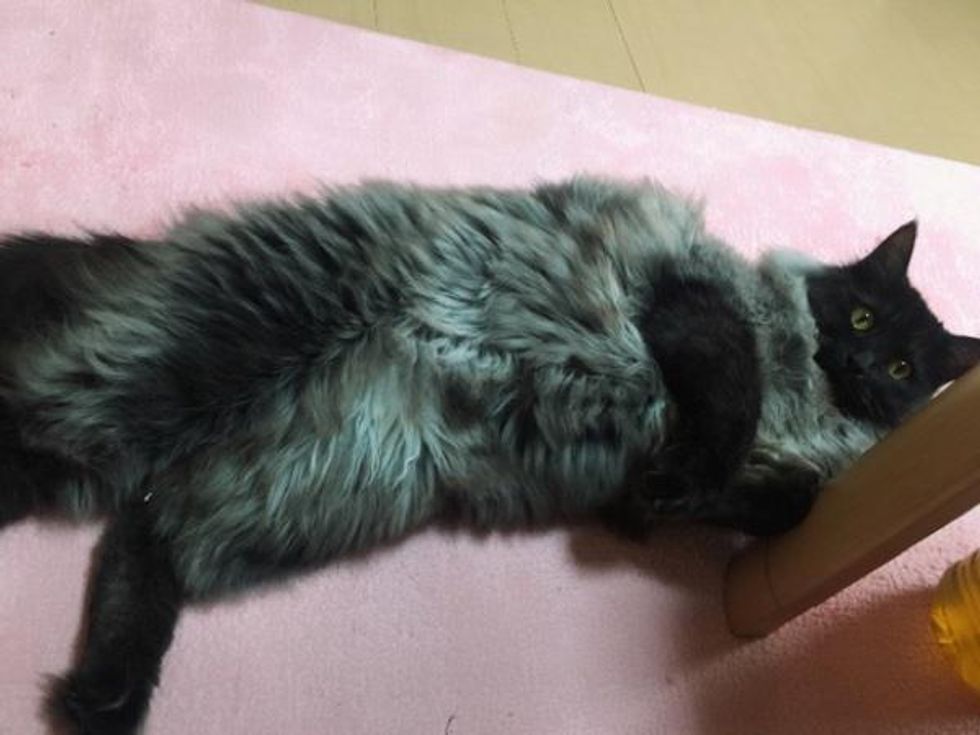 nekomemo
It's been almost a year since he was found on the side of the road...
The tiny ball of fur has blossomed into a majestic cat with a glorious mane.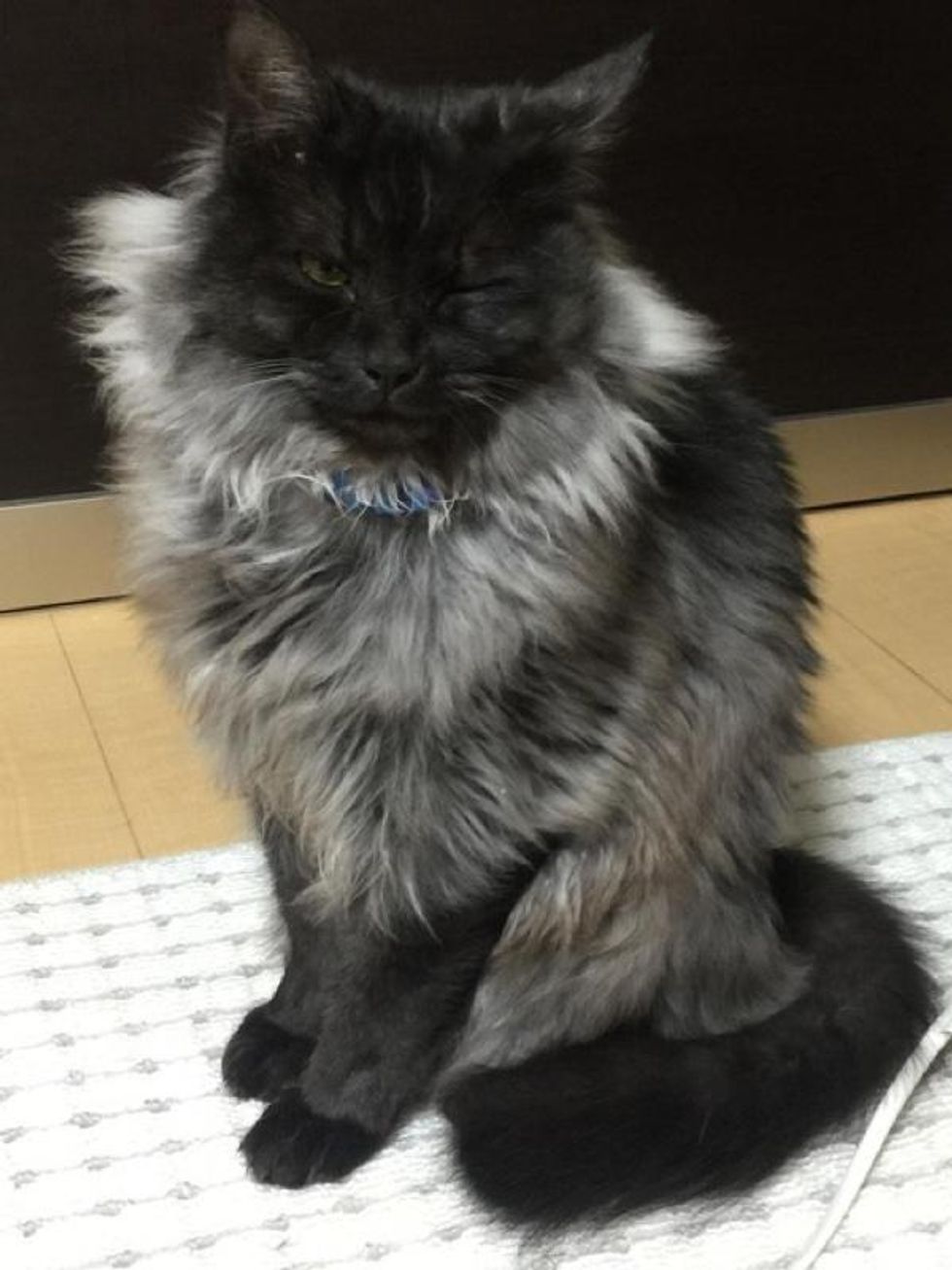 nekomemo
Share this story with your friends. (h/t: nekomemo)
Related story: Fluffy Maine Coon Cat Can't Contain Her Magnificent Floof