A kitten got a whole team to help him breathe better, and he turned into the happiest shoulder cat.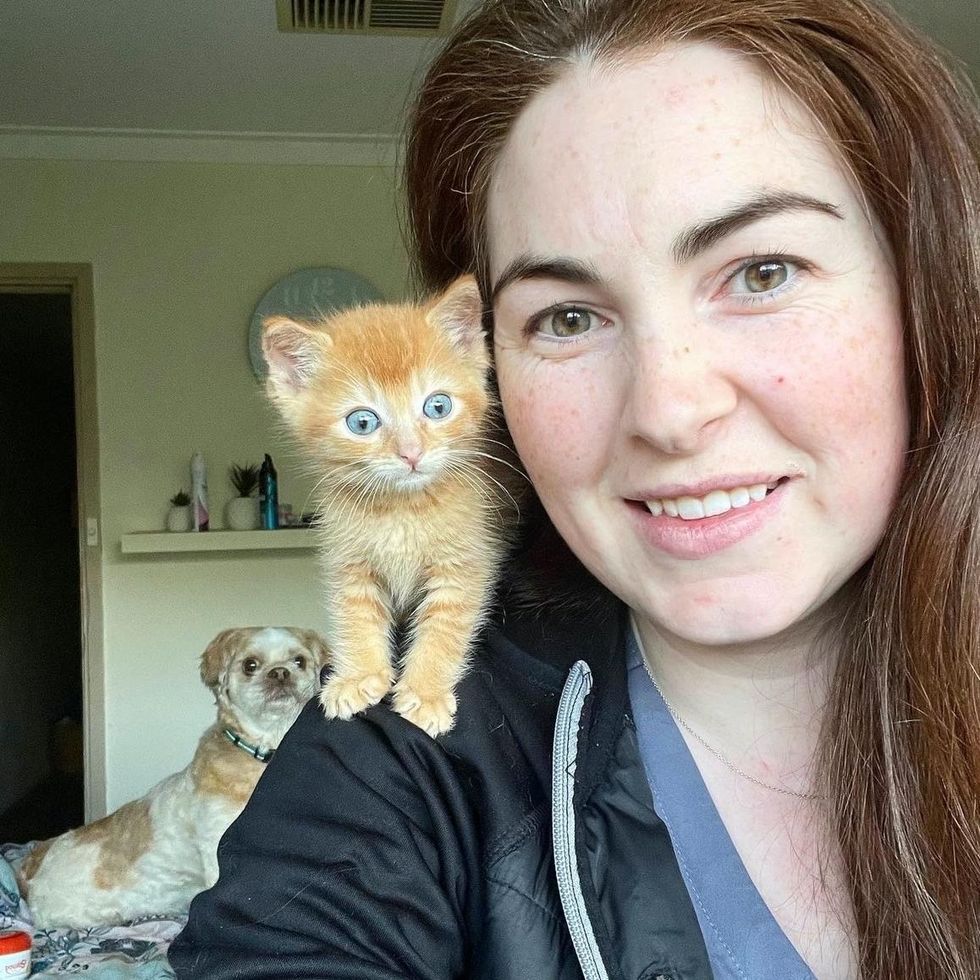 Bobby the kittenKate @cute_moonbear
A tiny orange tabby was surrendered to Warwick Veterinary Hospital as he was in poor shape. He came with noticeable respiratory issues and had trouble breathing.
X-rays showed that his right lung was severely compromised, and they started him on antibiotics right away. "He was in an oxygen tent for the first week to help him breathe better and take away some of the stress on his little body trying to breathe on his own," Kate Hayes, a veterinary nurse, shared with Love Meow.
"He's always had a fighting attitude from the minute he arrived."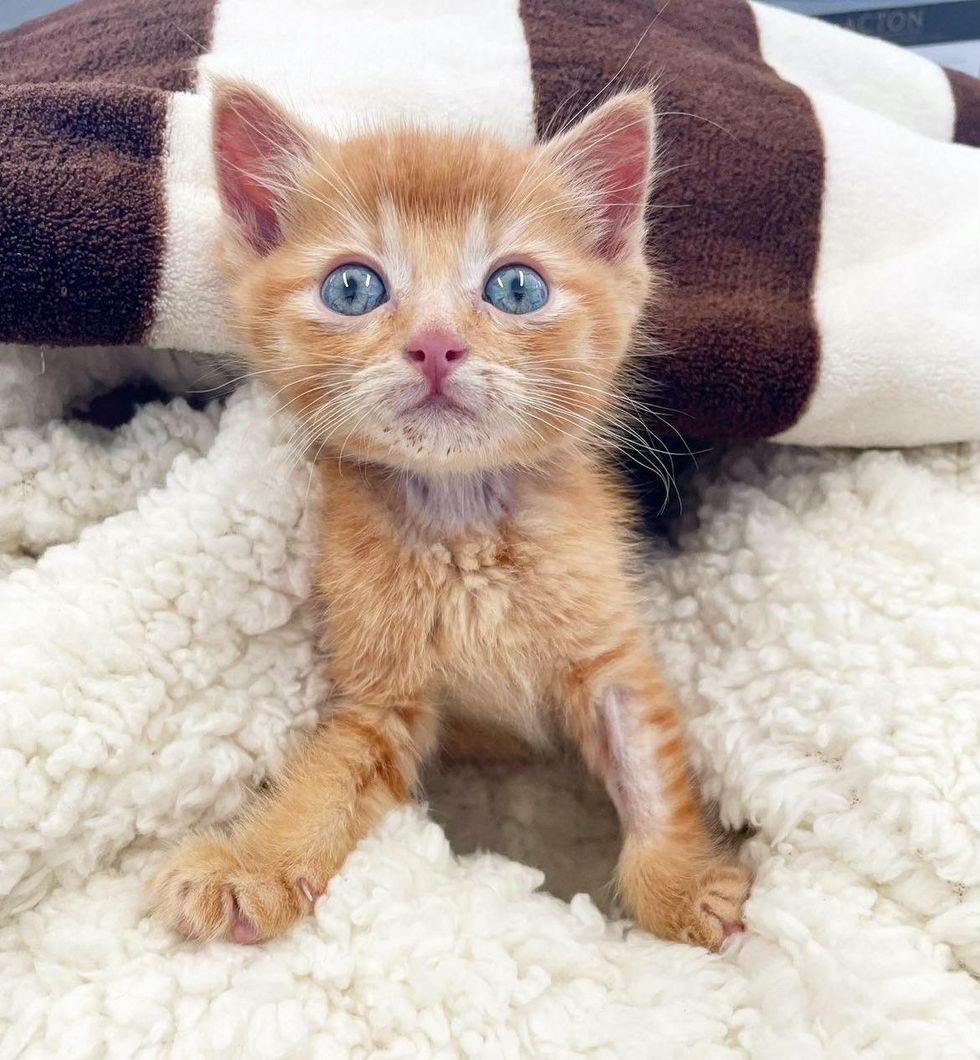 Bobby came to Warwick Veterinary Hospital in poor shapeKate @cute_moonbear
The kitten named Bobby was eager for attention as soon as he regained some strength. He was immediately up on his paws with every ounce of energy he could muster and ready to play and cuddle.
Through treatment and painstaking care, his breathing improved little by little.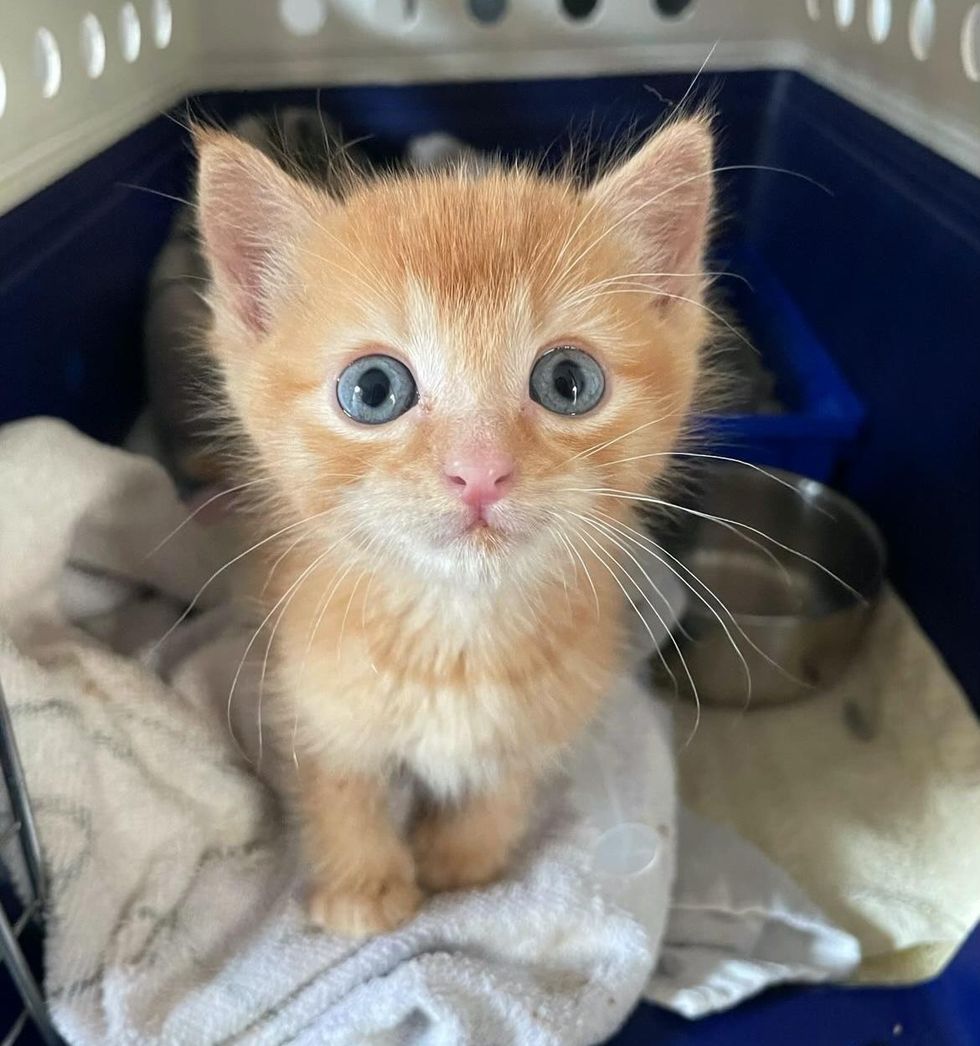 As soon as he got better, he wanted attention and loveKate @cute_moonbear
Bobby is always excited to see the veterinary staff and gives them the cutest greetings to start their day. For a while, he was very underweight but continued trying his hardest to play like other kittens.
"Bobby is the sweetest little kitten I have had in a while. I don't know what it is about him but he has stolen my heart and soul," Kate added.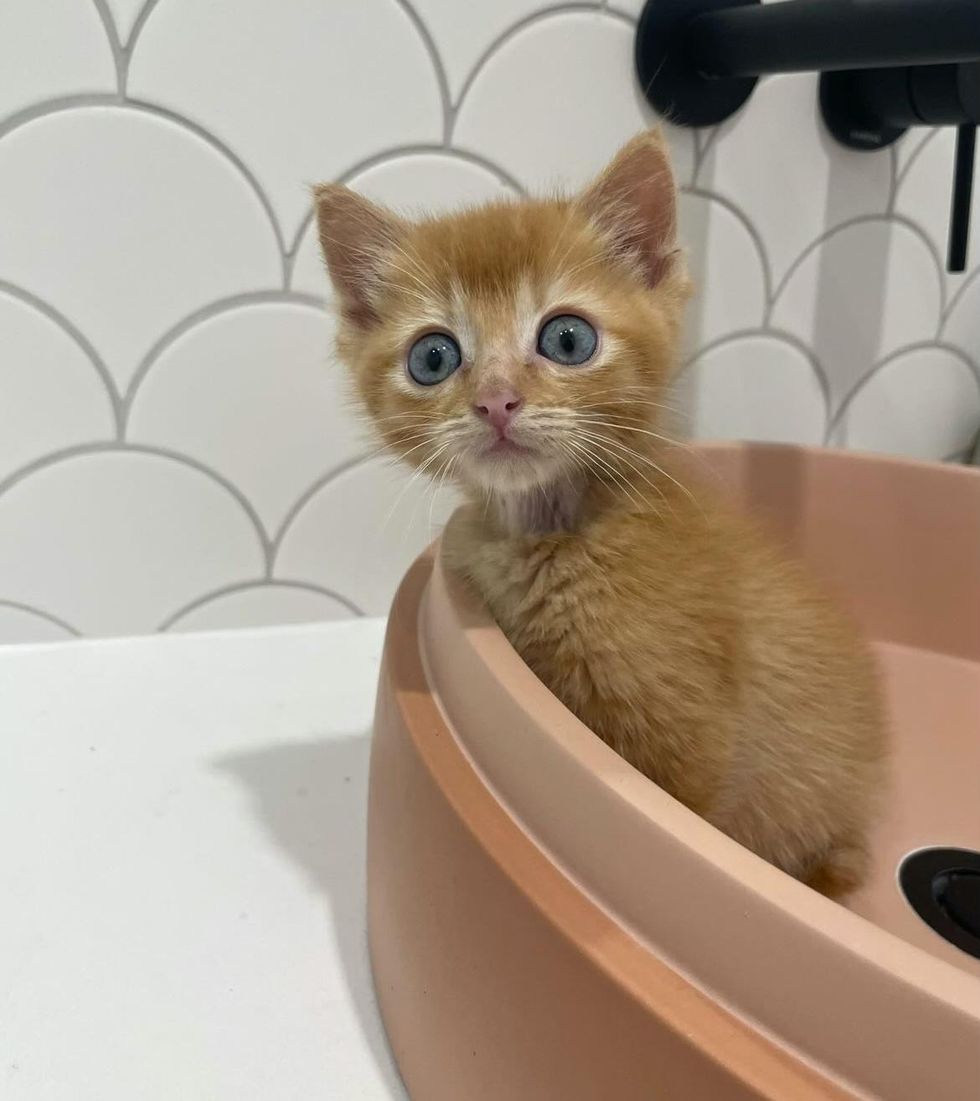 Kate @cute_moonbear
During the week he was seen by a specialist, they discovered that Bobby's right lung is unlikely to re-inflate, and he will live the rest of his life with one working lung. But nothing seems to faze Bobby.

Whenever Kate comes to clear his lungs using the coupage technique (a gentle but firm percussion on the chest), Bobby is sweet as can be and never gives a fuss.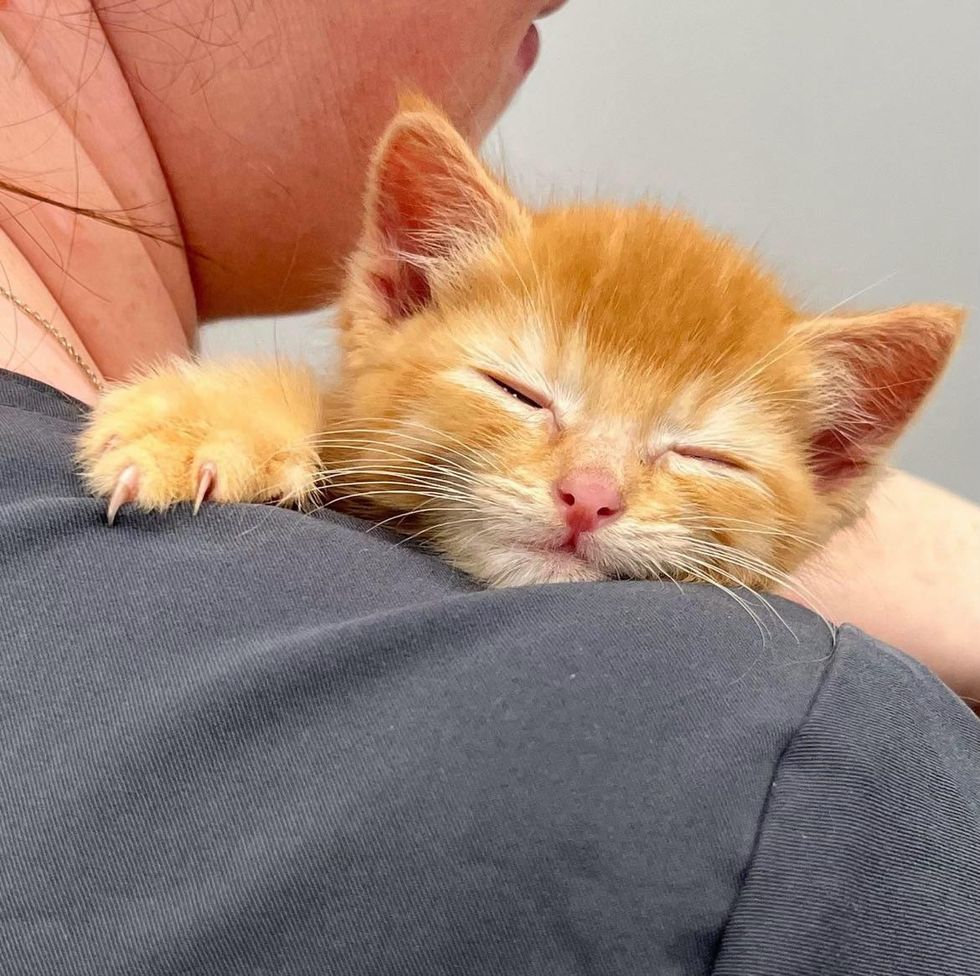 Bobby knows they are helping himKate @cute_moonbear
"He would literally lay there and allow me to do it even though he didn't enjoy it. He knew I was helping him," Kate shared with Love Meow.

Everyone at the veterinary hospital has fallen head over heels for the tabby boy. When he isn't napping in the comfort of his nest, he's likely perching on Kate's shoulder, looking over everything she does.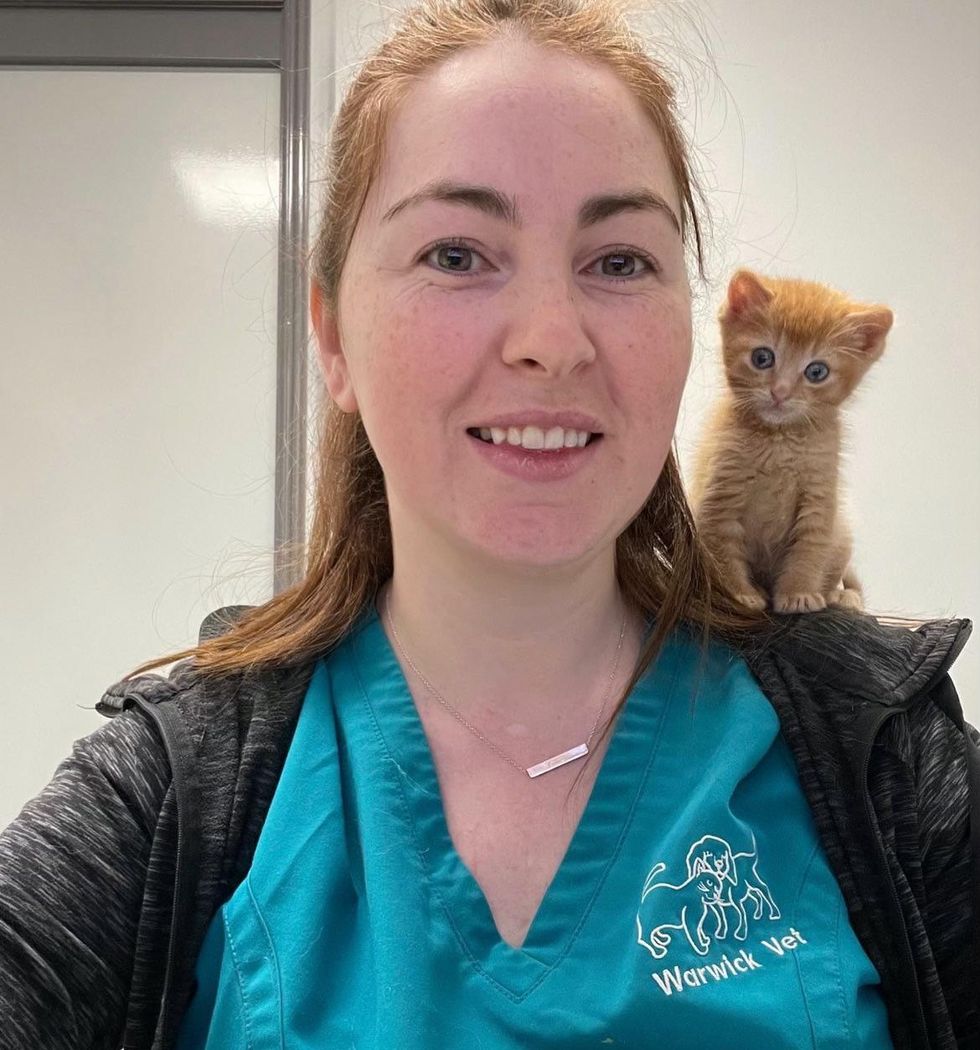 Bobby the perfect parrot kittyKate @cute_moonbear
Kate's resident dog, Moon, has taken a liking to the kitten and offers plenty of cuddles and TLC. "Moon has been by Bobby's side helping him and laying with him. They've become friends for sure."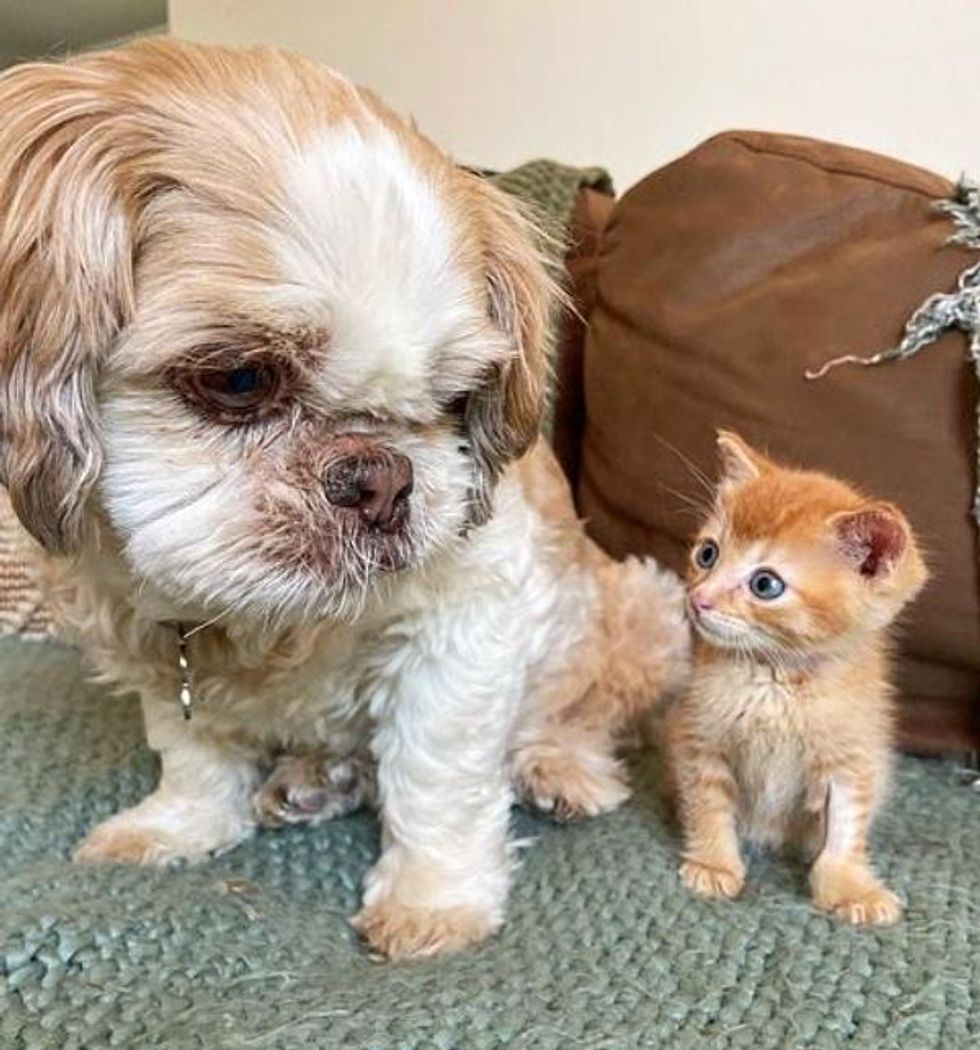 Moon the resident dog has taken Bobby under his wingKate @cute_moonbear
Knowing that Bobby will need continuous care throughout his life, Kate and her coworkers have found the perfect solution for him.
"All the staff here at Warwick Vet have fallen in love with Bobby, so we think he will remain here with us as our clinic cat," Kate told Love Meow.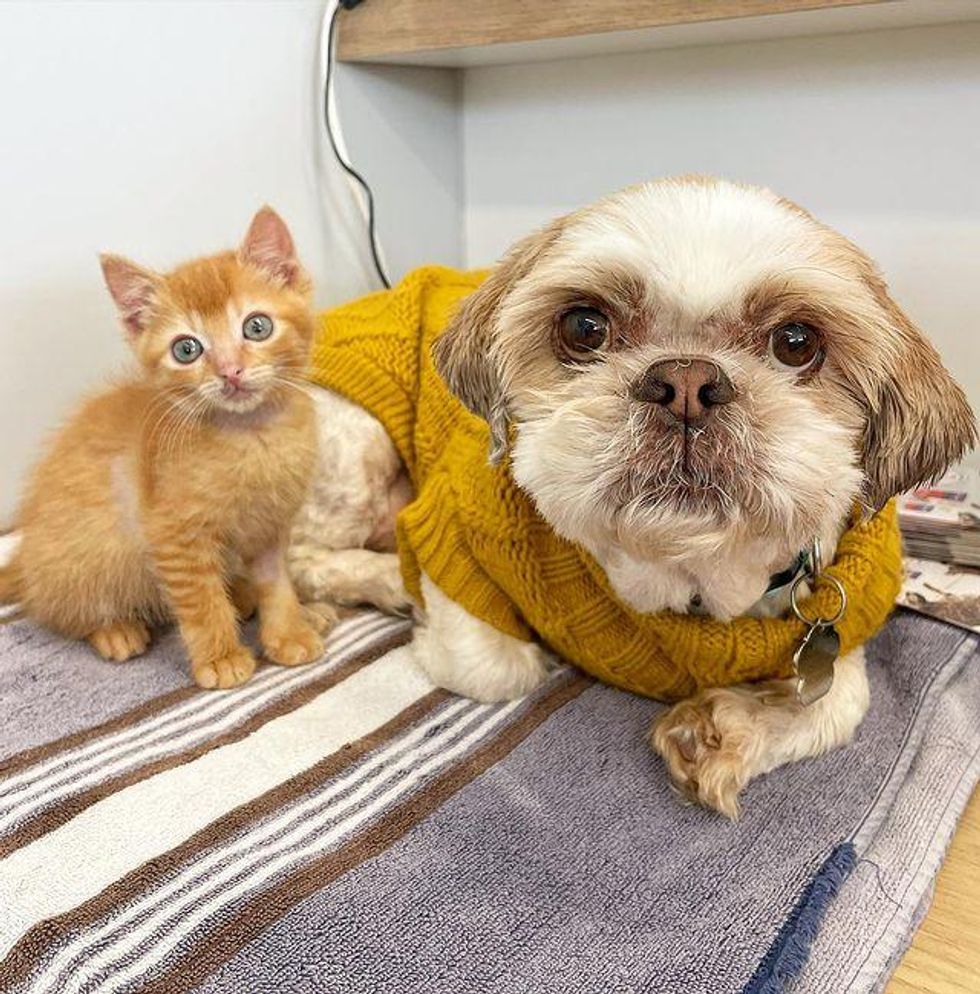 Moon keeps Bobby company and is there for him when he needs a cuddleKate @cute_moonbear
"It's been a battle to save Bobby, but he proved he was totally onboard fighting everyday to get better."

Nothing makes him happier than snuggling up to his humans and falling asleep.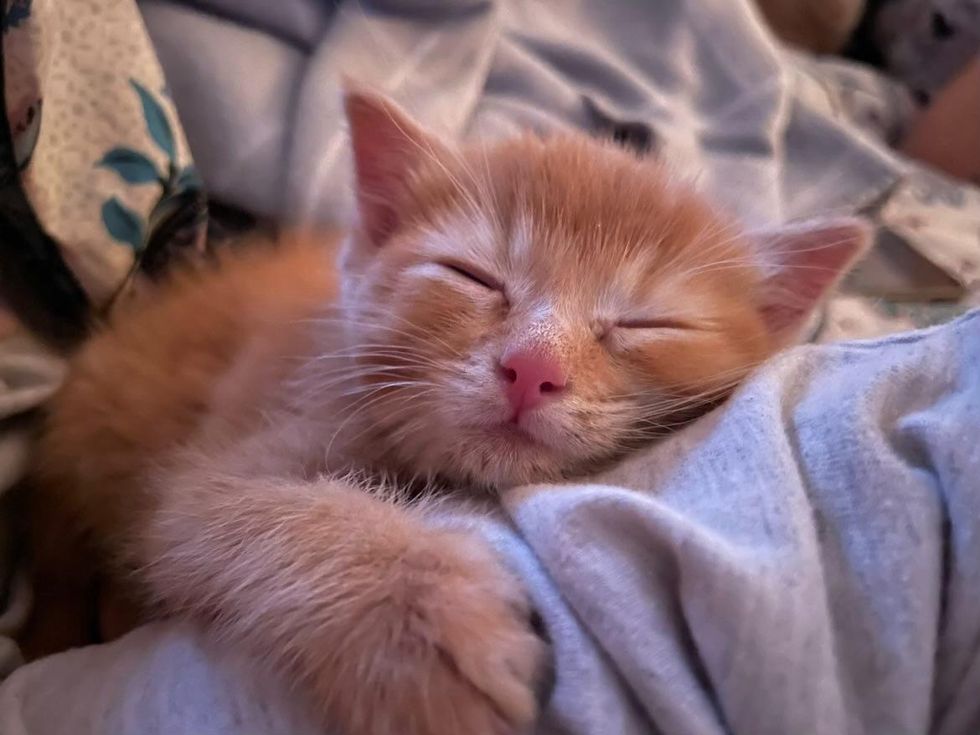 Kate @cute_moonbear
"He may now be left with only one functioning lung but he is the happiest, playful little kitten who loves life."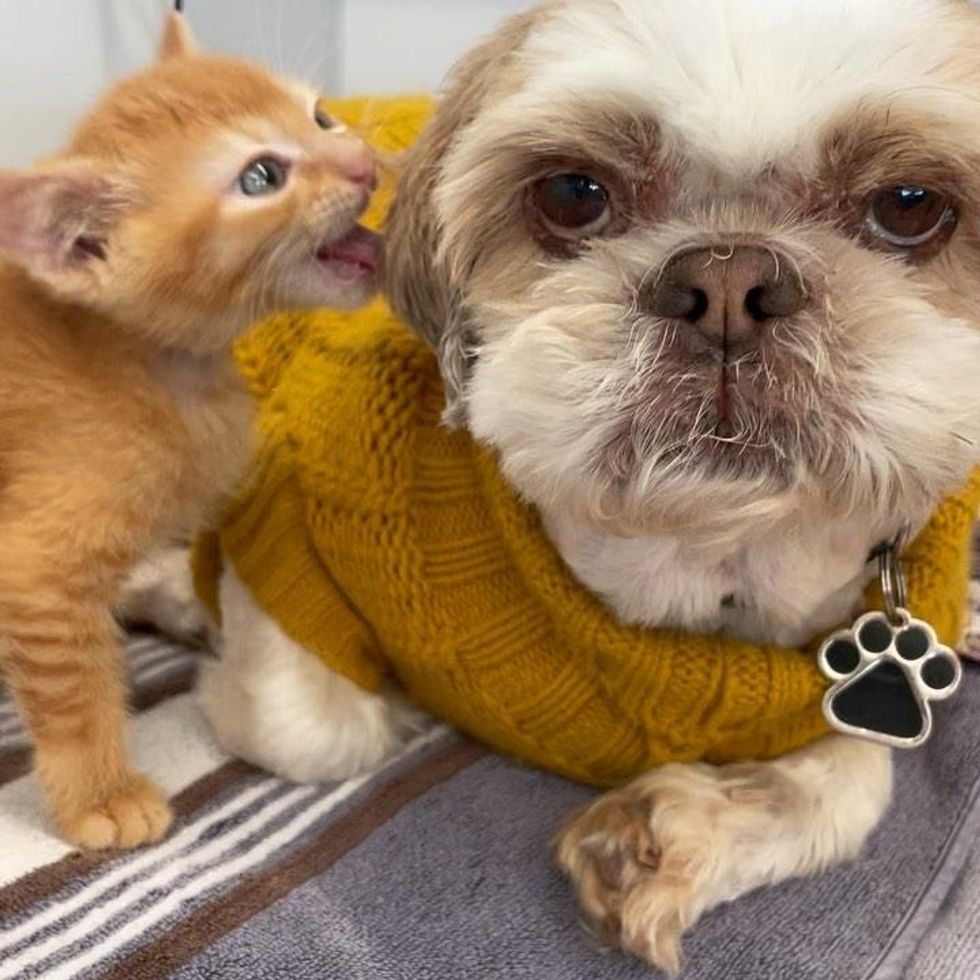 Kate @cute_moonbear
Share this story with your friends. More on Bobby the kitten on Instagram @cute_moonbear.
Related story: Cat Finds Himself a Crew of Kittens that Follow Him Around and They Won't Take No for an Answer