Hannah Shaw, founder of Orphan Kitten Club, took in two little feline brothers into their Kitten Nursery a few days ago. They were just skin and bones. At seven weeks old, they were less than half the weight they should be.
She named them Jumbo Slice and Deep Dish (DD) as an inspiration to get them big and strong.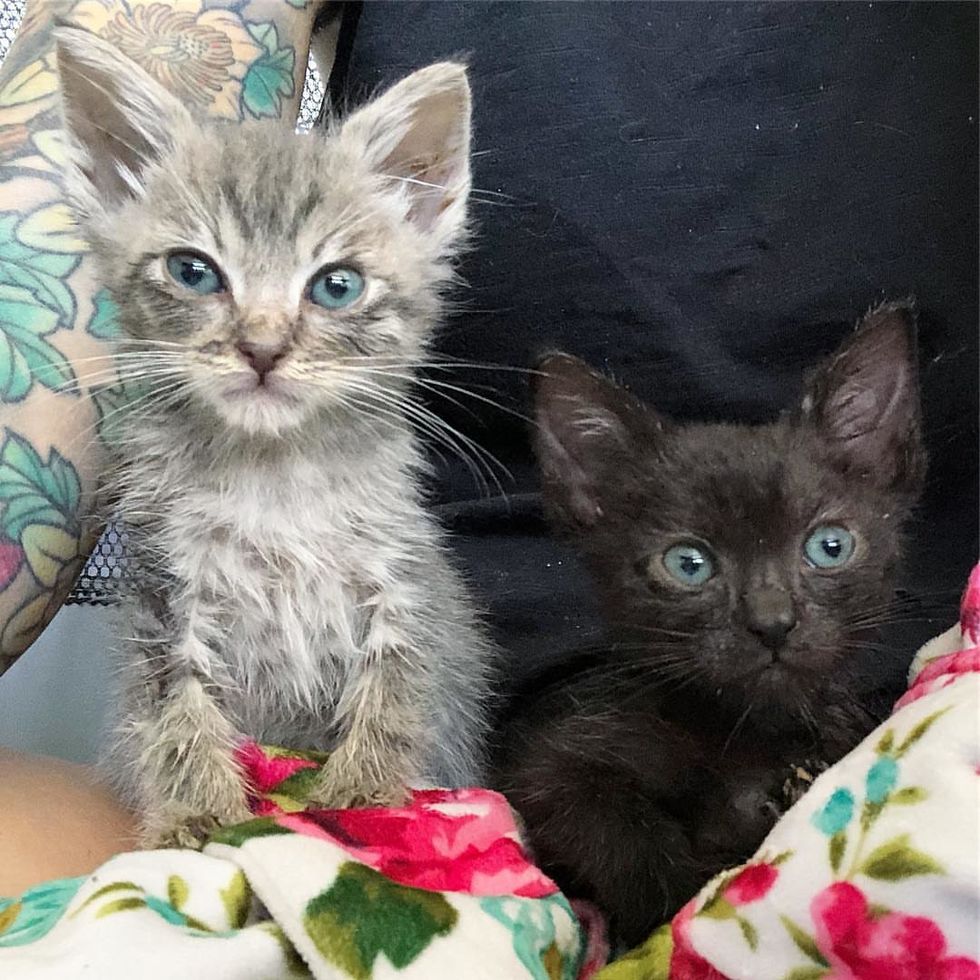 Hannah Shaw @kittenxlady
The kittens were rescued from a local shelter in California. While DD was around one pound, Jumbo came in at just 320 grams. They were told that the kittens had trouble eating at the shelter, but soon after they settled in their very own kitten room, things began to change.
As soon as Jumbo smelled the kitten formula, he dove into the dish and started eating. "Sometimes I'll give kittens formula even if they are a little older just because it can help fatten them up a lot," Hannah added. "This will give them a chance to get some really good nutrients."
After finishing their appetizer, Jumbo and DD went to town, chowing down on a plate of kitten wet food.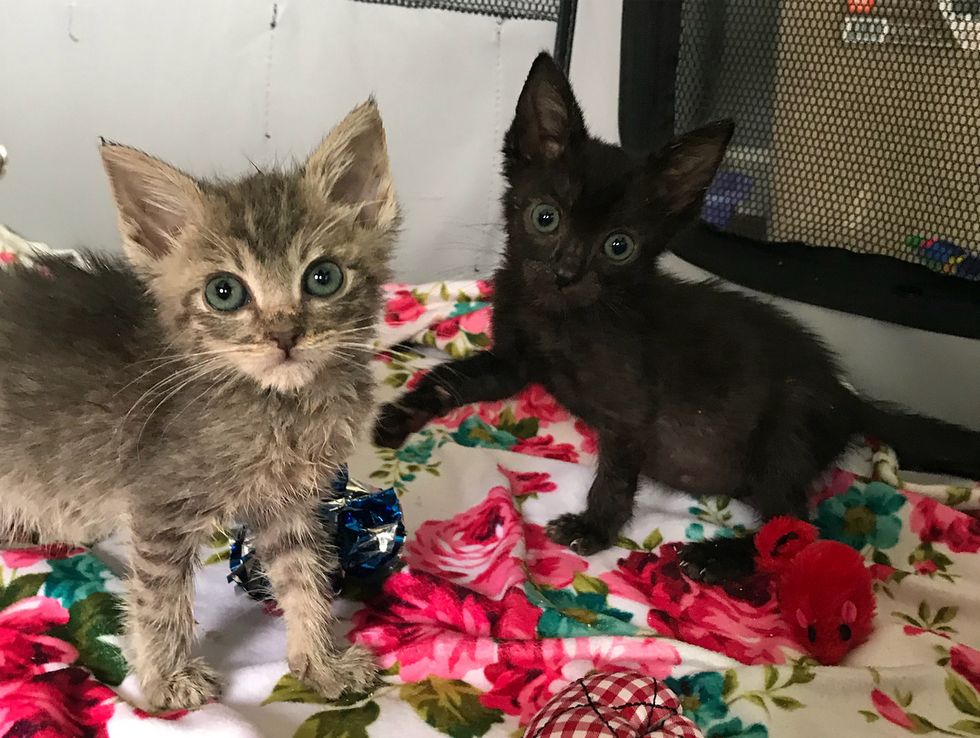 Sonja Lueschen @me0wsages
Hannah's partner Andrew Marttila kept them company while they were resting in their nursery pen.

"(I'm) making sure they are well loved so that they stay strong and combat whatever is going on with them internally," Andrew said.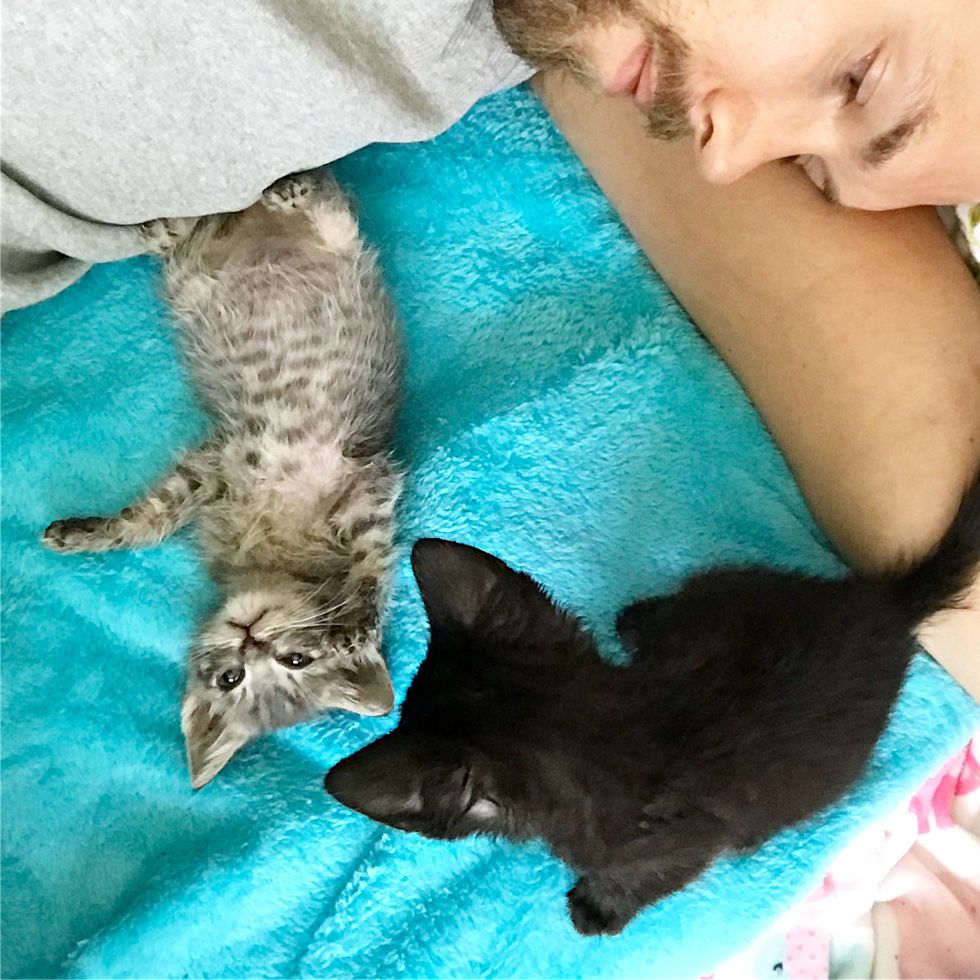 Andrew Marttila @iamthecatphotographer
Jumbo the tinier one is quite a challenging case.

"He has a lot of cards stacked against him. While he's a real fixer-upper, he's as sweet as can be."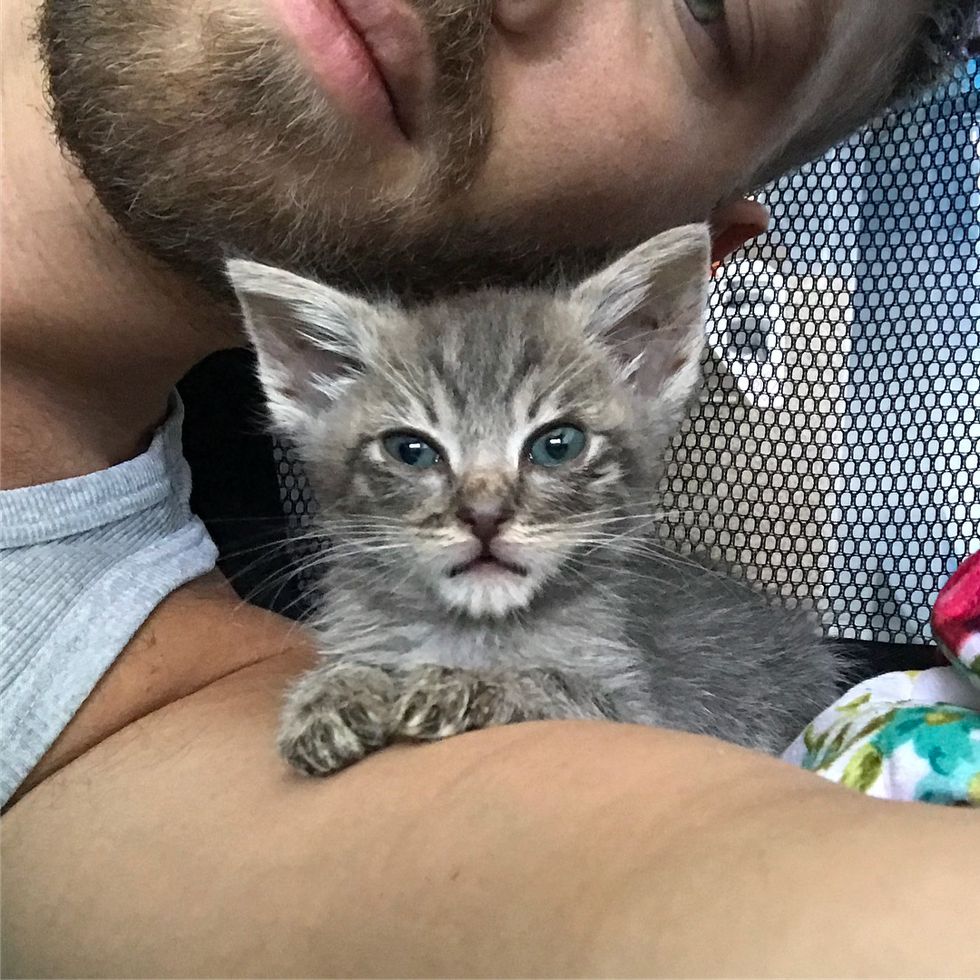 Andrew Marttila @iamthecatphotographer
While at the vet, Andrew held him in his arms as they learned about the list of health issues that he had to battle against.

"He has some kind of esophageal abnormality that causes him to have the appearance of a bullfrog when he breathes... His radiographs show that he has bad pneumonia in his right lung," Hannah said.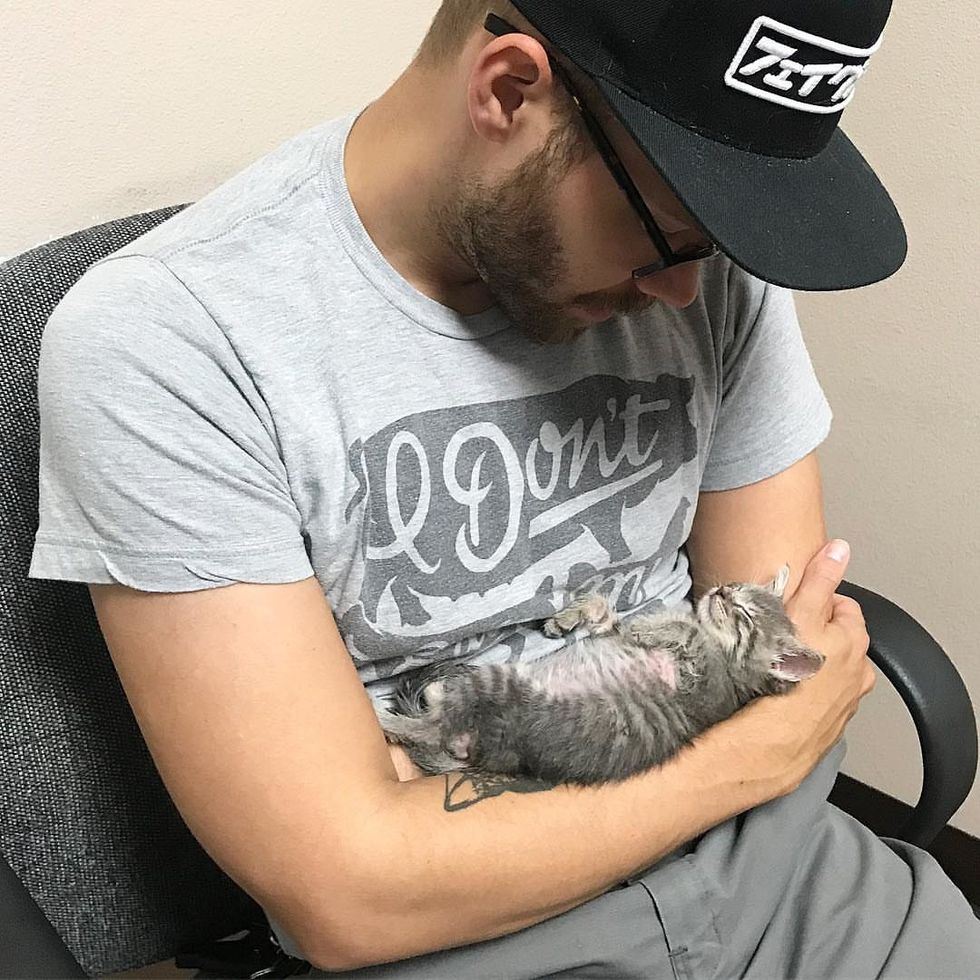 Andrew Marttila @iamthecatphotographer
They began treatment with medications, oxygen, nebulizers, coupage, plenty of nutritious food and lots of TLC.

The team is determined to get the little guy back on track.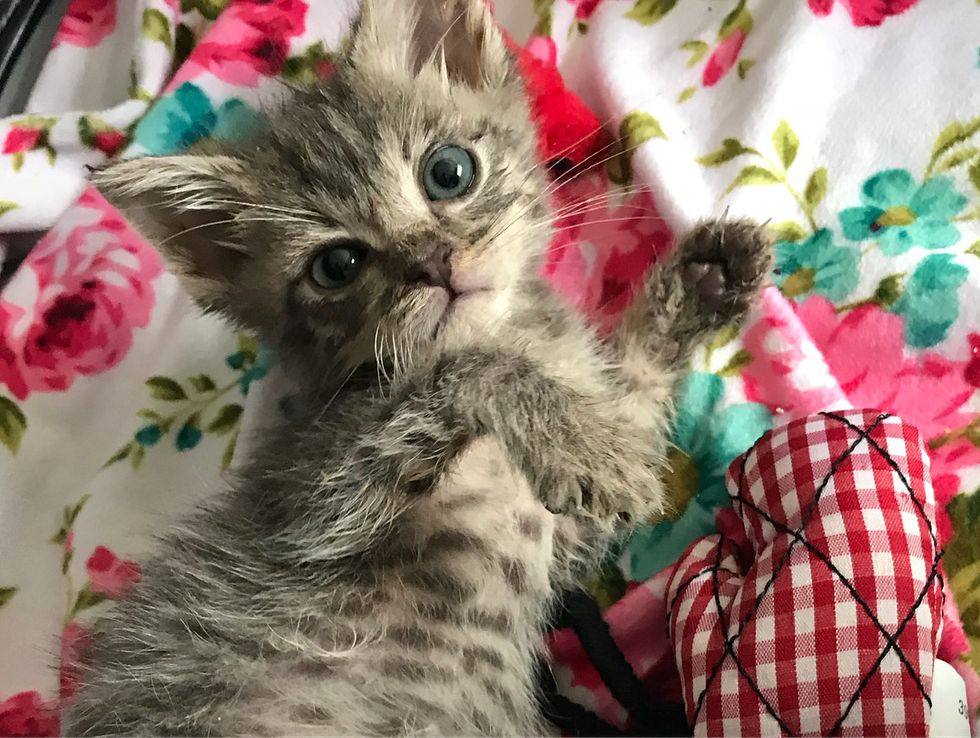 Sonja Lueschen @me0wsages
Despite a rough start to life, Jumbo continued to improve.
"I couldn't possibly be more proud of Jumbo Slice," Hannah said. "I honestly believe that happiness is (along with modern medicine) really healing for animals."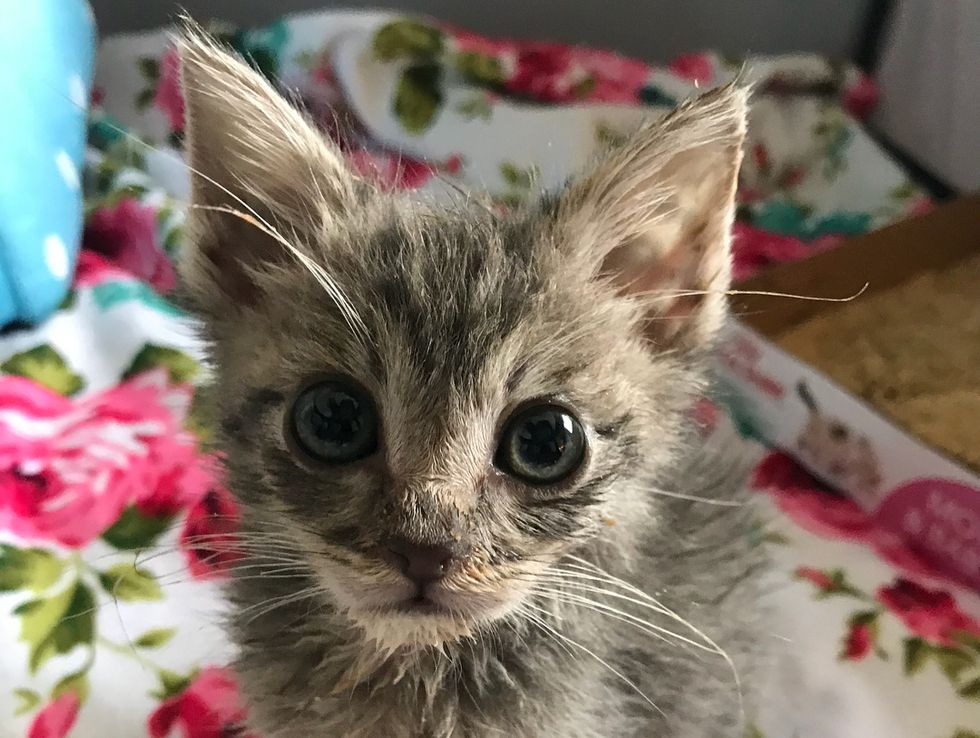 Sonja Lueschen @me0wsages
A week after they arrived, little Jumbo has exceeded everyone's expectations.

"He is determined to live up to his name. He was only 320 grams a week ago, and he's now up to 476. In spite of having an esophageal issue and pneumonia, he is making great progress," Hannah added.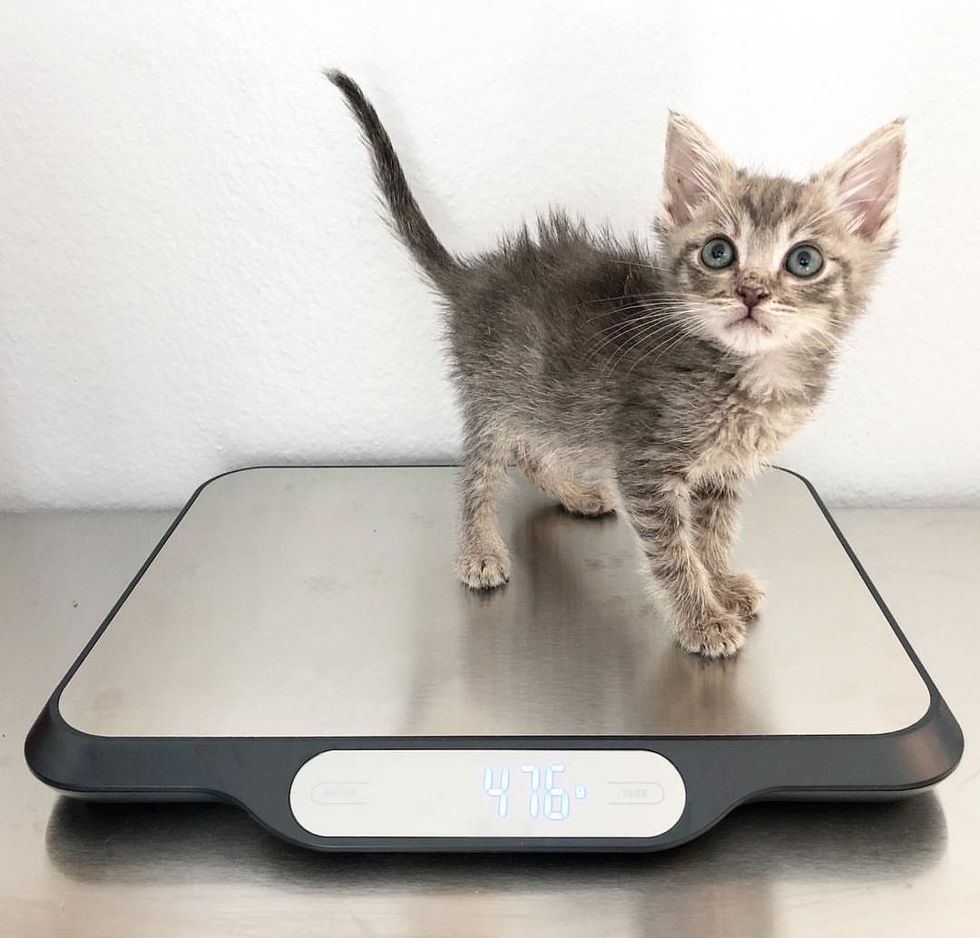 Hannah Shaw @kittenxlady
Jumbo still has a lot of growing to do, but the two brothers are now thriving in foster care.

These food faces and full bellies never fail to bring a smile to everyone at the Kitten Nursery.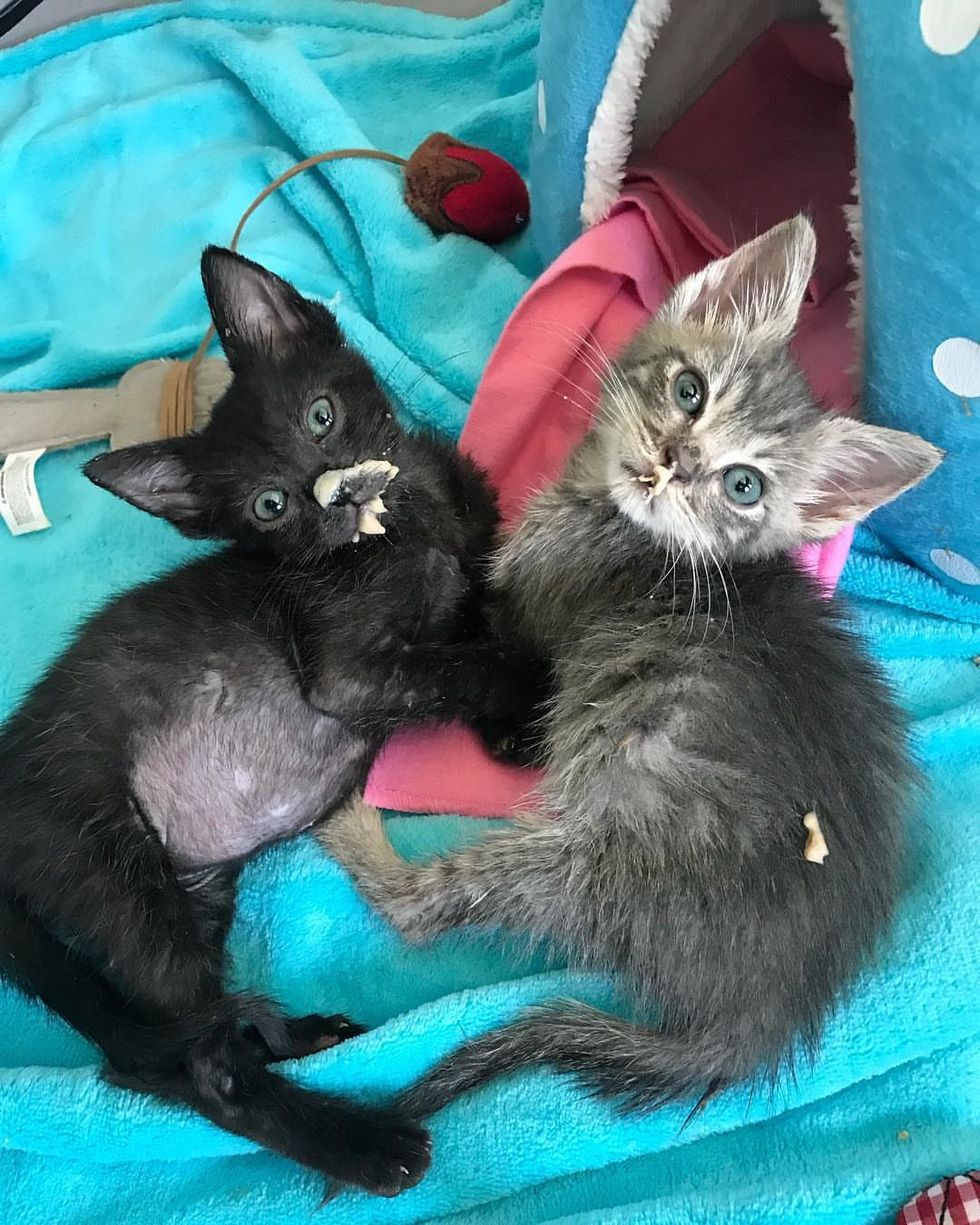 Sonja Lueschen @me0wsages
A happy kitty makes healing so much faster.
Share this story with your friends. Follow updates on Jumbo and DD on Facebook and Instagram. If you would like to support their rescue efforts, click here to see how you can help.
Related story: Kitten Who Can't Grow Finds Someone He Loves and Wriggles His Way into Their Hearts