Carmen Weinberg was rescuing homeless cats at a mobile home park in Palm Beach County, Florida early this week when she heard a tiny kitten's cries coming from underneath a mobile home.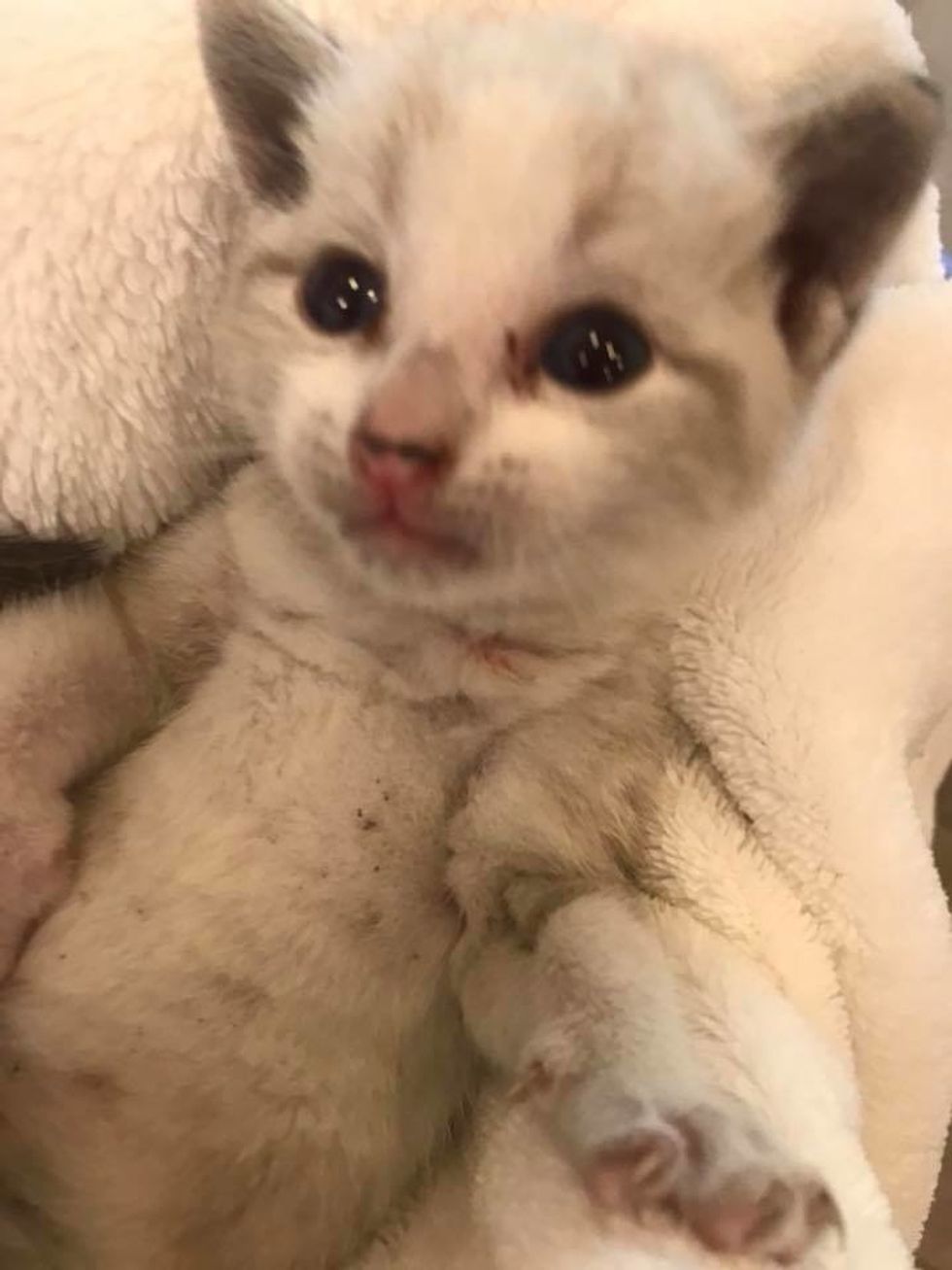 Animal Friends Project
She followed the sound and managed to look under the trailer through a hole. As she was trying to locate the kitten, she saw a tiny ball of fur turn around and reveal his face.

As soon as the kitten noticed Carmen, he cried out to her ever so loudly as if he was asking for help.

"The kitten was hanging from his right arm and another piece of string was pulling him to the right. I almost went under the trailer to get him but I was afraid to scare him and get him tangled even more," Carmen said.
Animal Friends Project
Carmen tried to get help from the neighbors and knocked on a few doors but no one answered, so she reached out to Palm Beach County Animal Care and Control.

The kitten was trapped underneath a mobile home. (Scroll down for full video)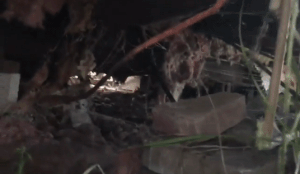 Animal Friends Project
"I am very thankful to them for sending an officer to help free this kitten. We had to cut more siding and he crawled under to free him. It was not easy to cut that string."
Carmen runs an animal rescue group, Animal Friends Project, where they TNR (Trap-neuter-return) and rescue homeless and sick kittens and cats in Southern Florida.
After they got the kitten out to safety, she took him to get the medical attention he desperately needed.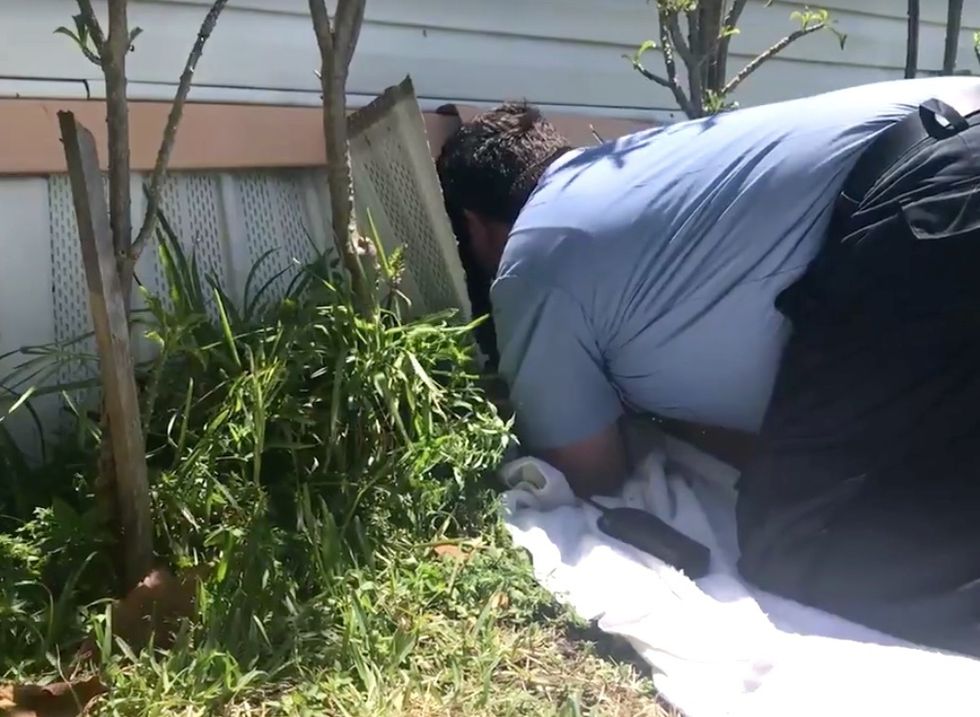 Animal Friends Project
The string was cutting circulation to his leg, and his right paw was very swollen.
"Dr. Lily Felz at Ibis Animal Hospital gave him fluids, nutrical, and examined him thoroughly to make sure that he was OK and did not need to go to the emergency hospital," Carmen said.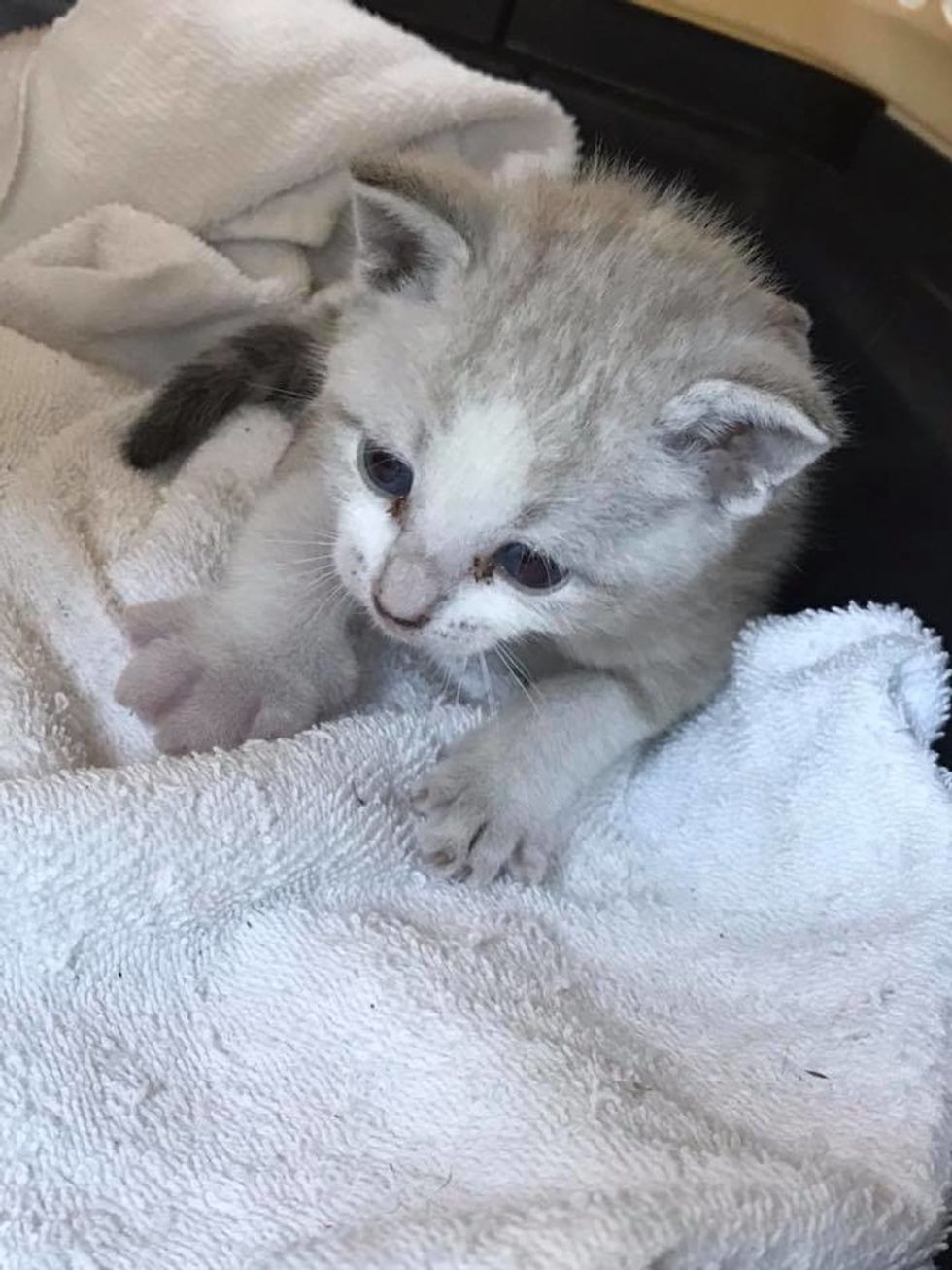 Animal Friends Project
"Thankfully, his leg didn't seem to be broken and Dr. Felz was able to detect good blood flow to his paw."

They named him Blue, and the kitten went home with Carmen that day.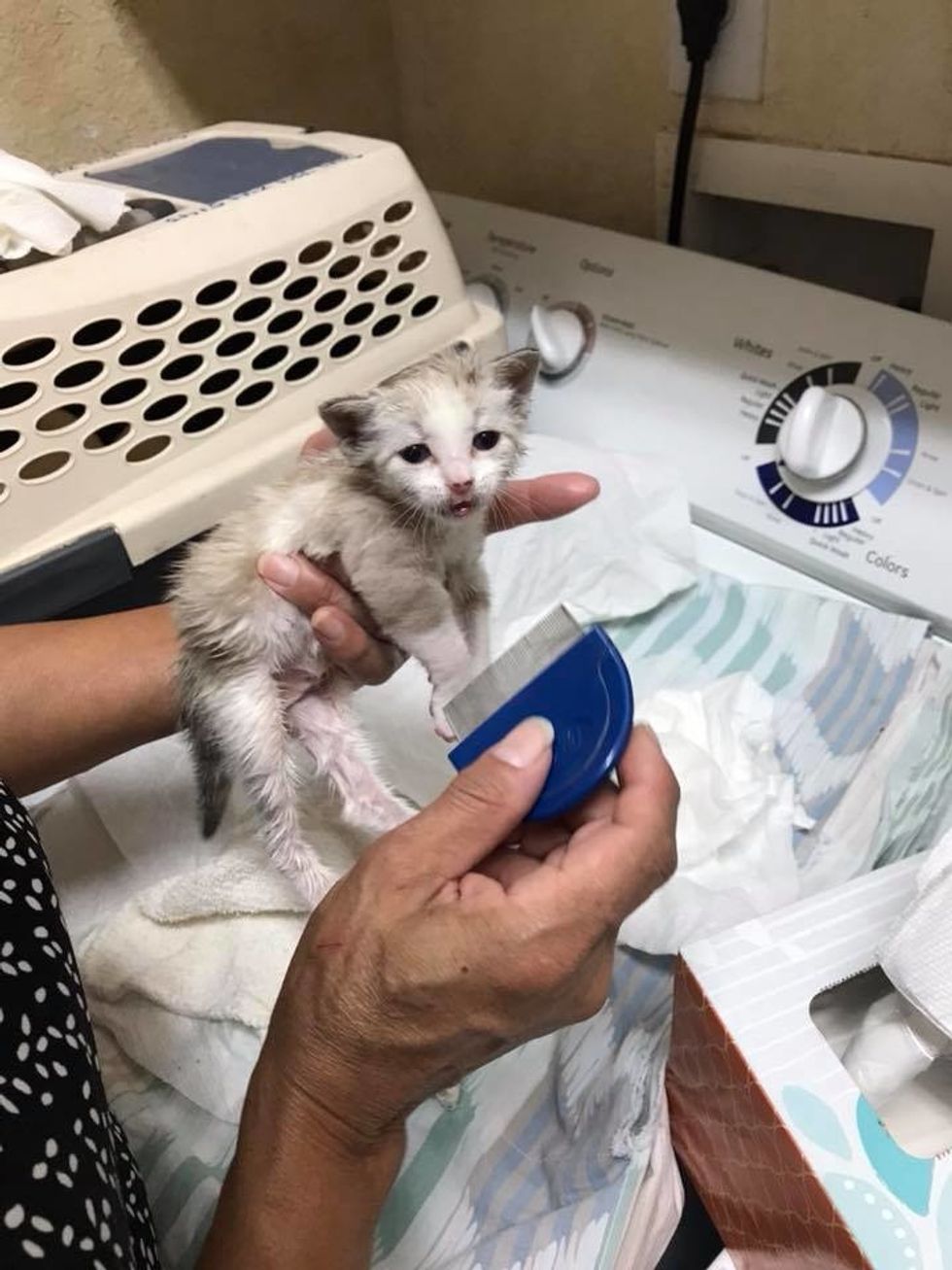 Animal Friends Project
After a much-needed bath, Blue was finally flea-free and feeling much better.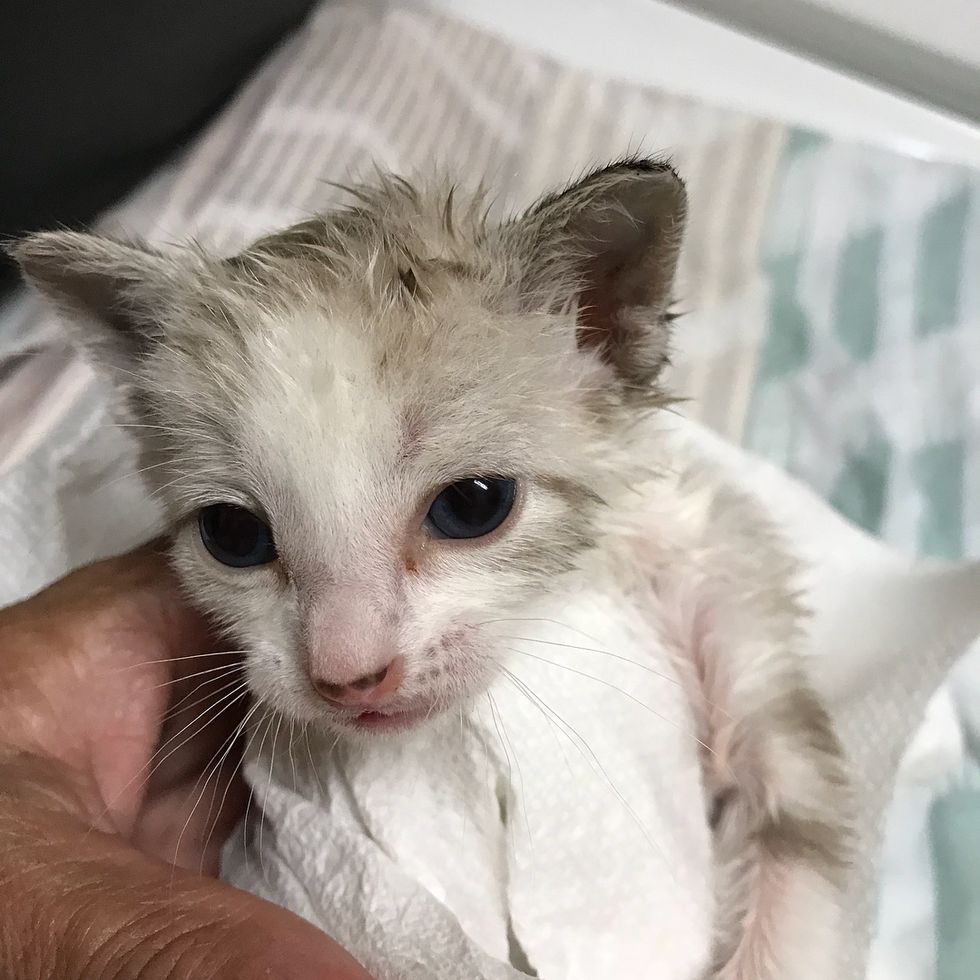 Animal Friends Project
He is doing very well in foster care. The swelling in his leg has gone down.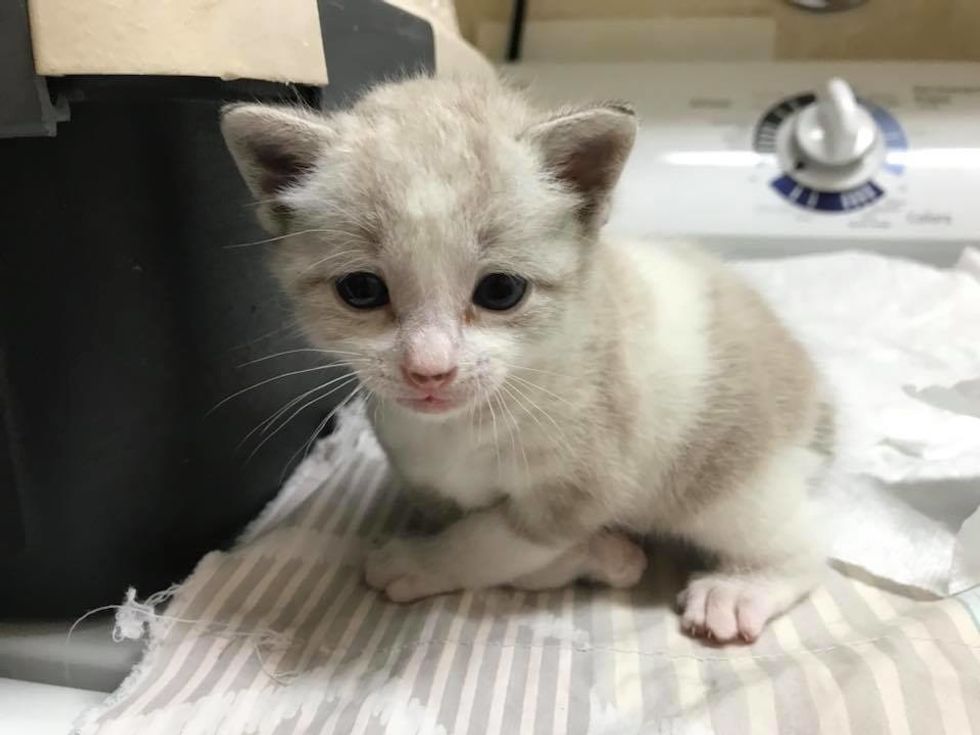 Animal Friends Project
"His leg is curved right now but we are massaging it, and hopefully, it will go back to normal with time," Carmen added.
Blue is not a big eater, so Carmen is feeding him every couple of hours to make sure that he is getting enough nutrition.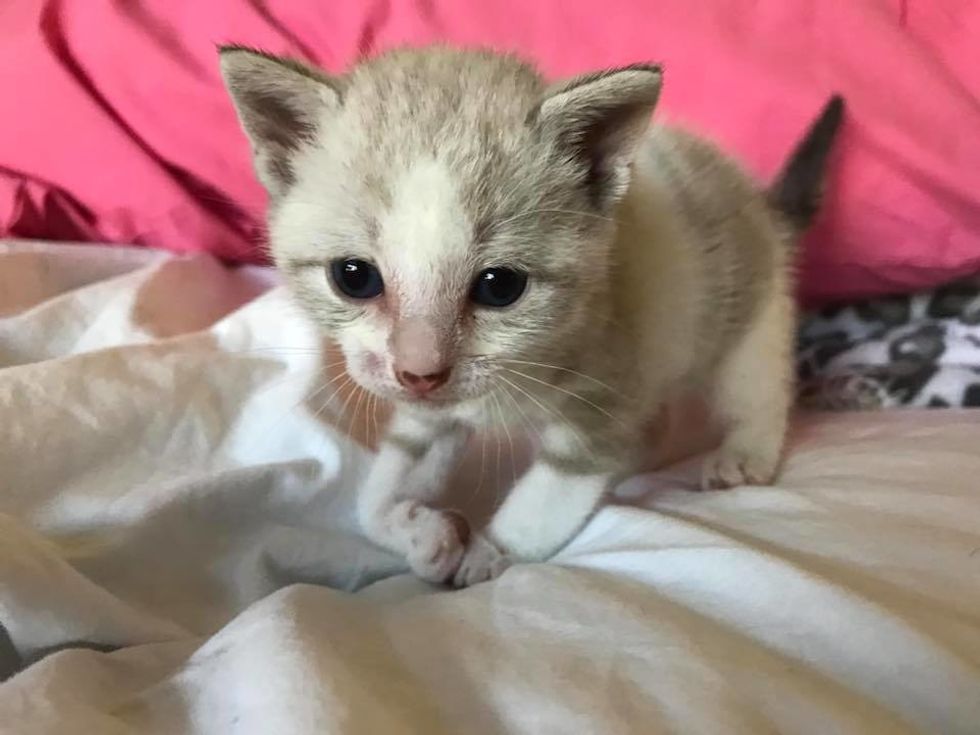 Animal Friends Project
A few days after the ordeal, Blue started to play.
He's loving all the new toys and soft things.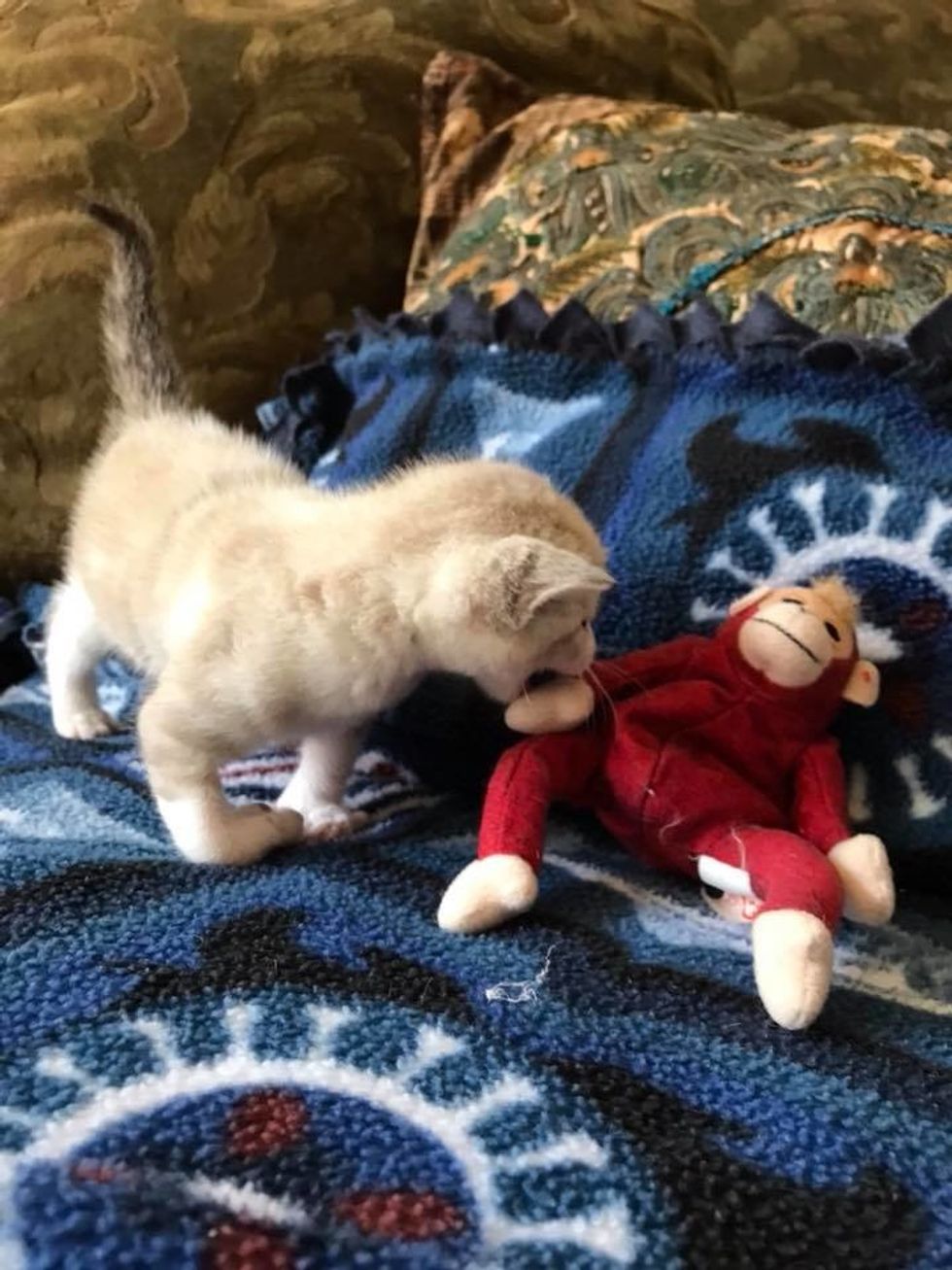 Animal Friends Project
But what he loves the most is some cuddles and TLC from his rescuer.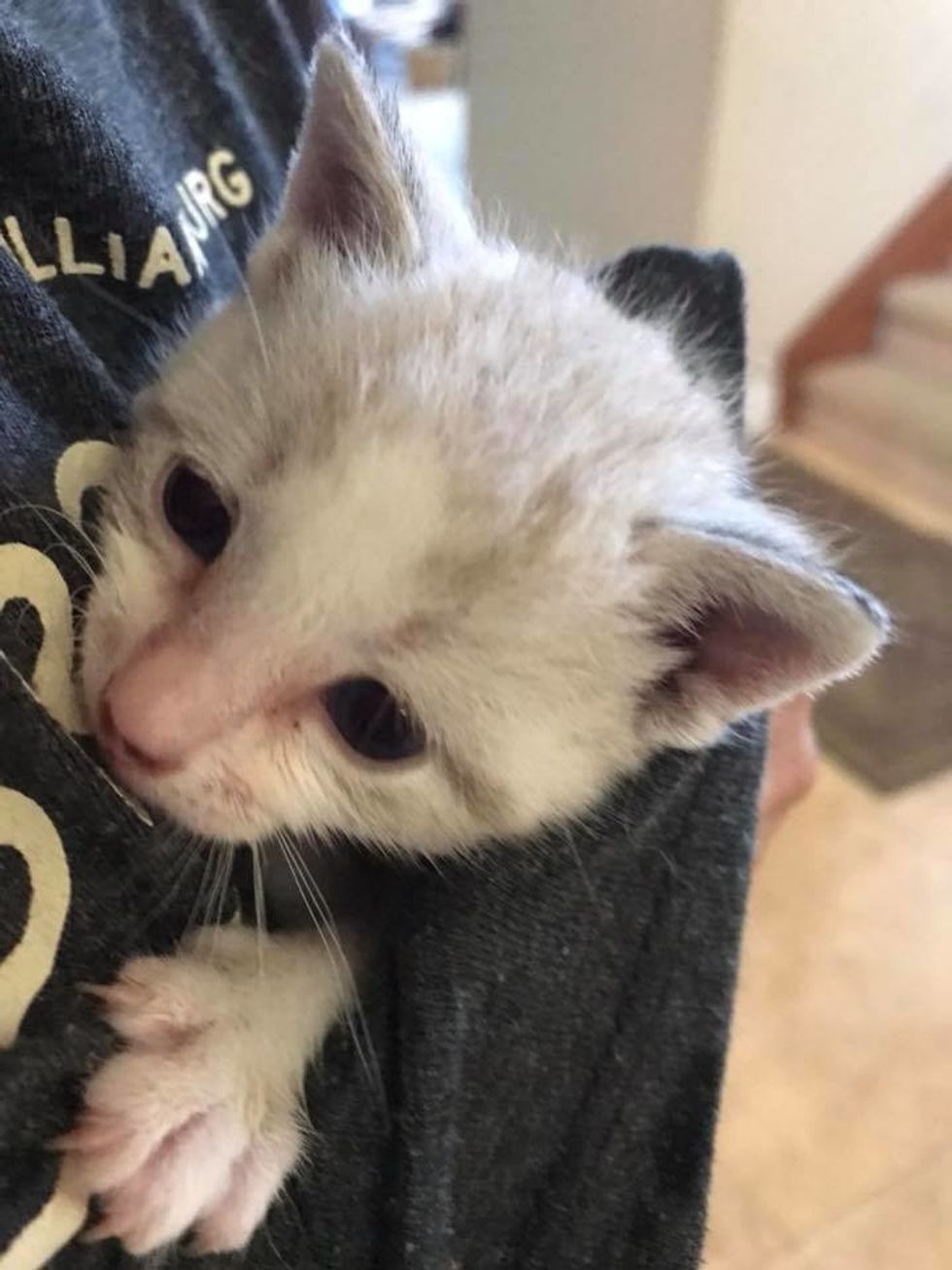 Blue can now rest comfortably on his favorite blanket, feeling safe and loved.

Rescuing can be very stressful. "But this happens and I know I need to find a way to do as much as I can and stay strong because I was the one that had the privilege of being there for this one kitten, on that day," Carmen said.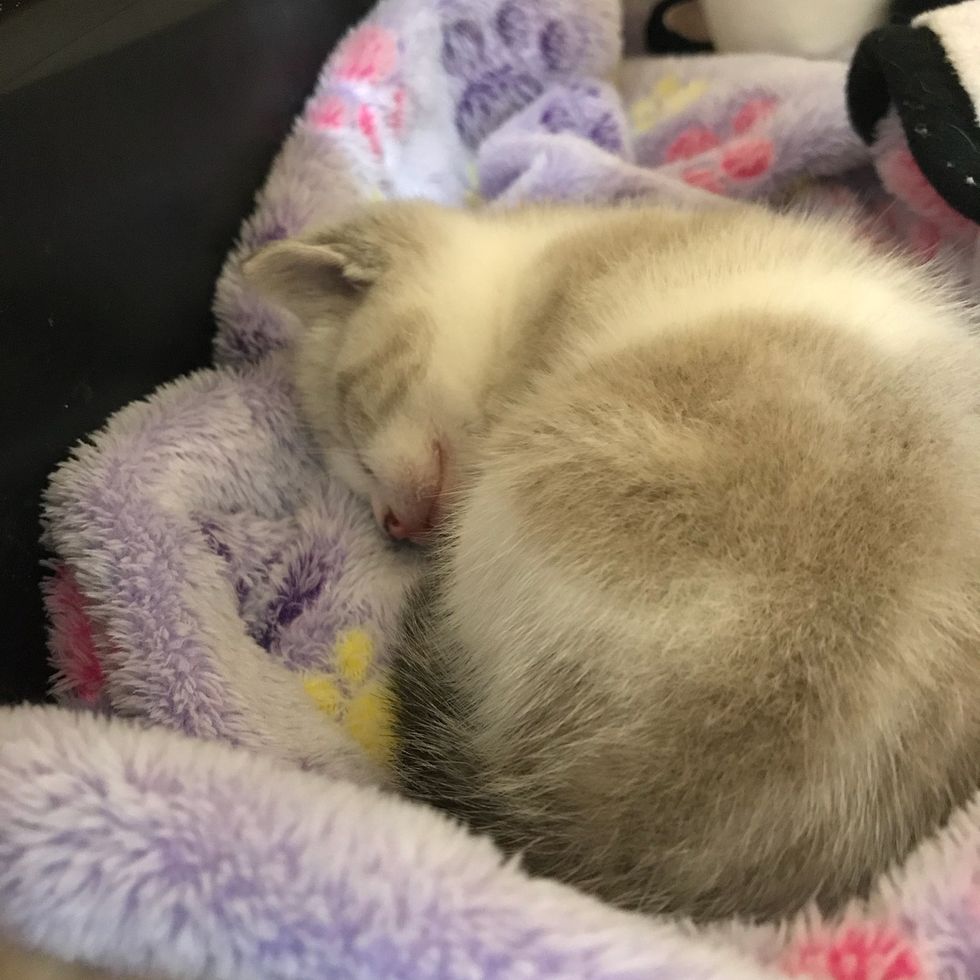 Animal Friends Project
Follow updates on Blue on Instagram. If you would like to support their rescue efforts, click here to see how you can help.
Watch Blue's rescue journey in this video:
Share this story with your friends.
Related story: Kitten Scampers Up to Man Meowing for Love While He is Fishing