Two kittens were found in a gutter at an apartment complex when a person heard them crying.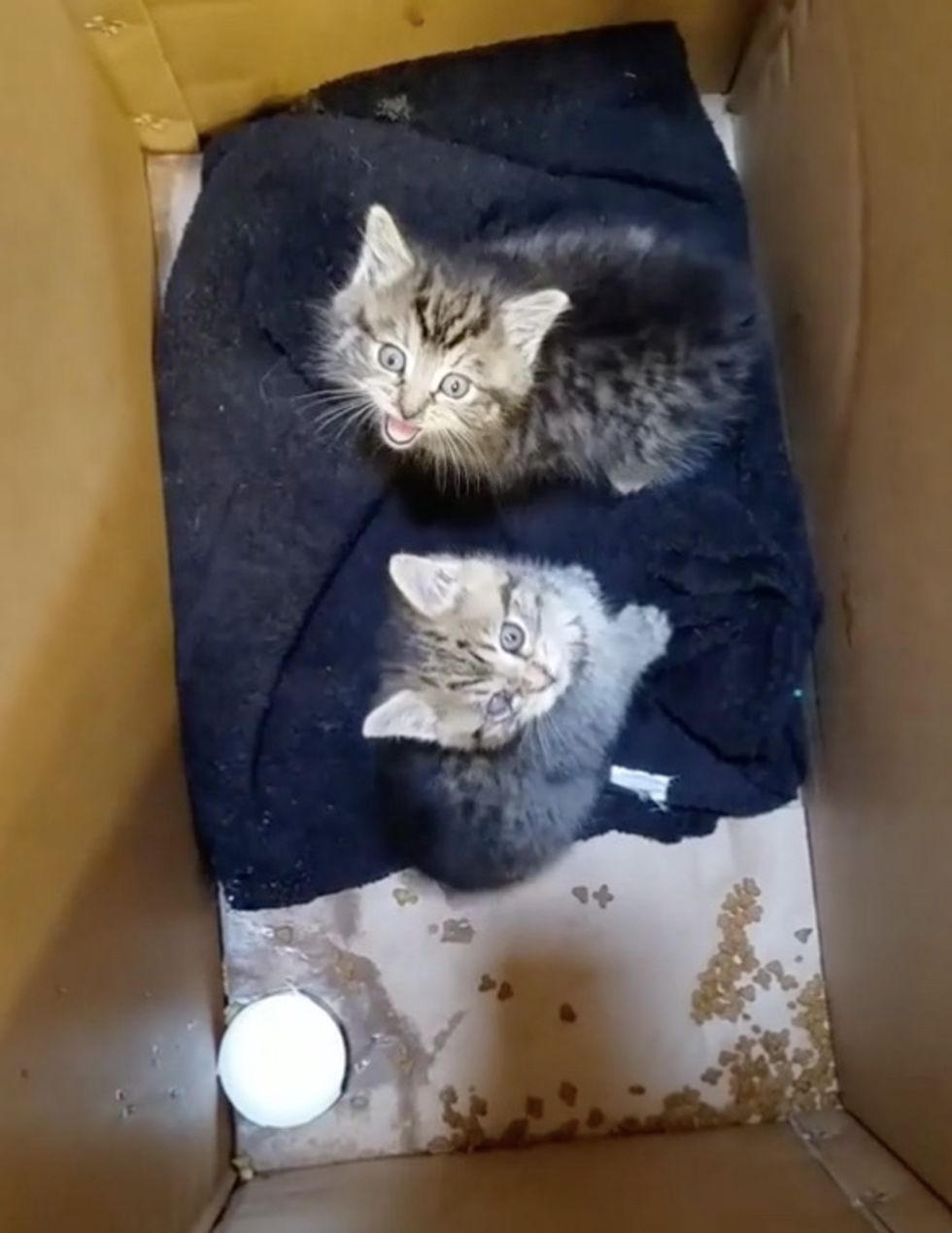 Rebekah @churchillstreetkitties
They scooped them up and brought the kittens to the leasing office where they tried to feed them some kibble, but the kittens were not weaned and didn't know how to eat solid food.

The office reached out to Rebekah, an animal rescuer based in Richmond, Virginia, and asked if she could help.
Rebekah took the pair right in and started working on getting them hydrated as they had been without their mom for a couple of days.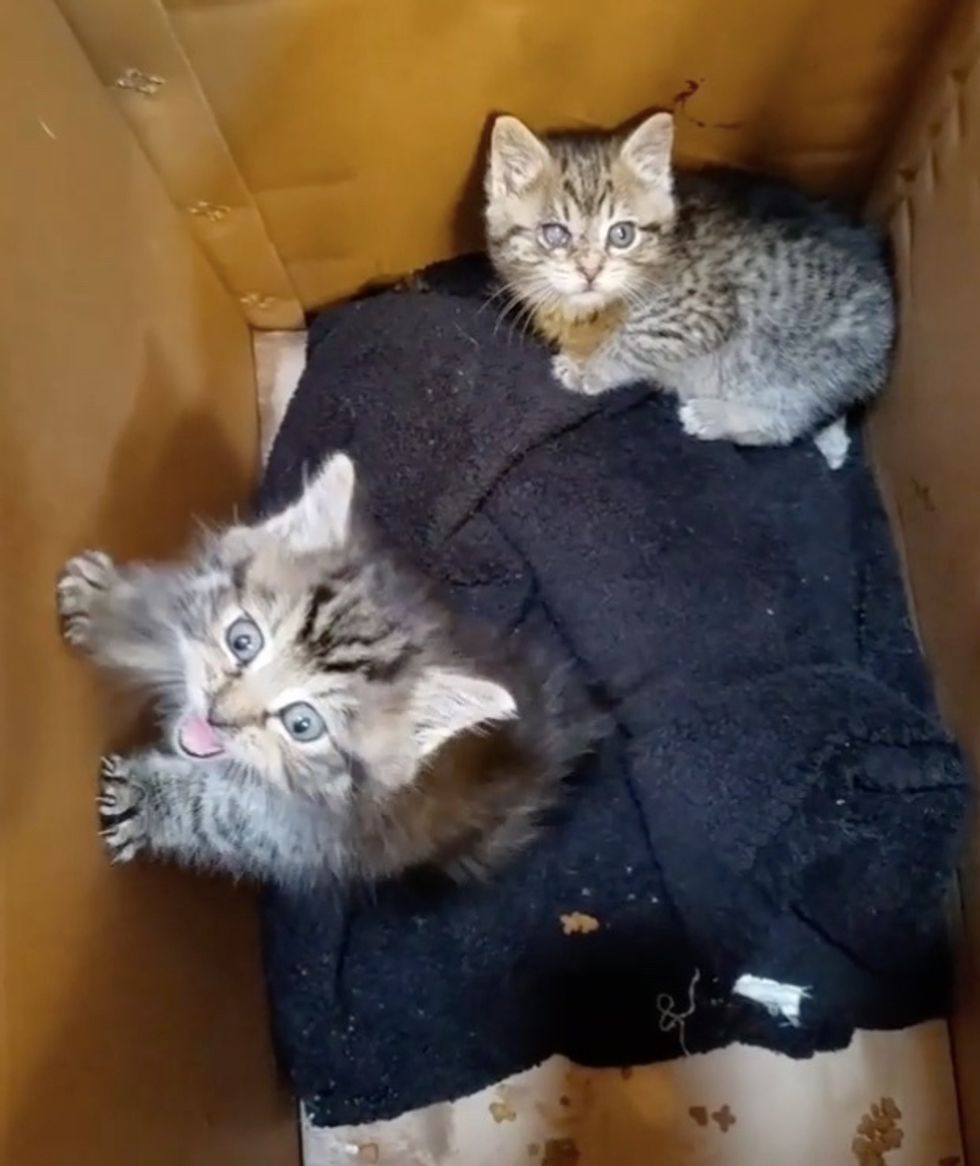 Rebekah @churchillstreetkitties
"I went back to the general area but was unable to find any other kittens or the mom. I always try to keep moms and babies together," Rebekah told Love Meow.
The kittens were named Blackbeard and Jack Sparrow. (Scroll down for video)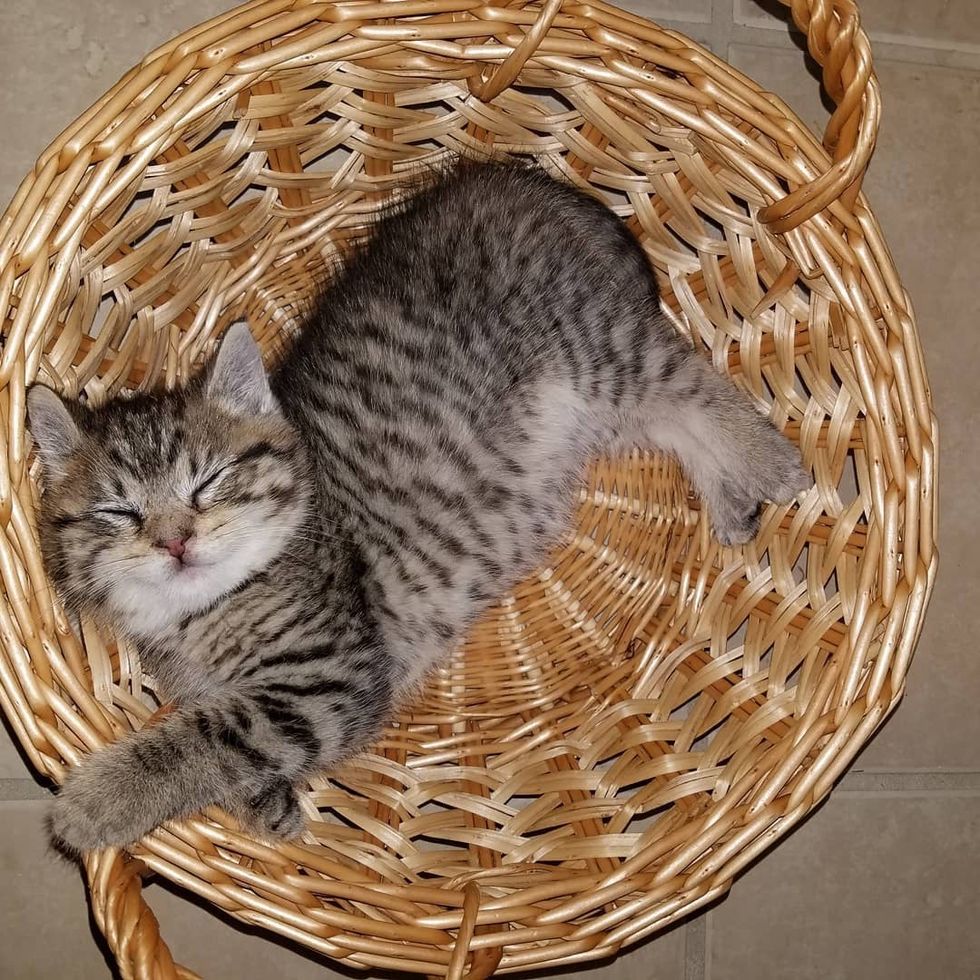 Rebekah @churchillstreetkitties
Blackbeard had one infected eye that was quickly treated. Sparrow begged to be bottle fed and was hesitant to try wet food at first, but with a bit of encouragement, they began lapping gruel off the plate and getting used to eating on their own.
When they came to Rebekah, they were just skin and bones, weighing about a pound. "Captain Jack Sparrow's head was larger then his body," Rebekah said jokingly.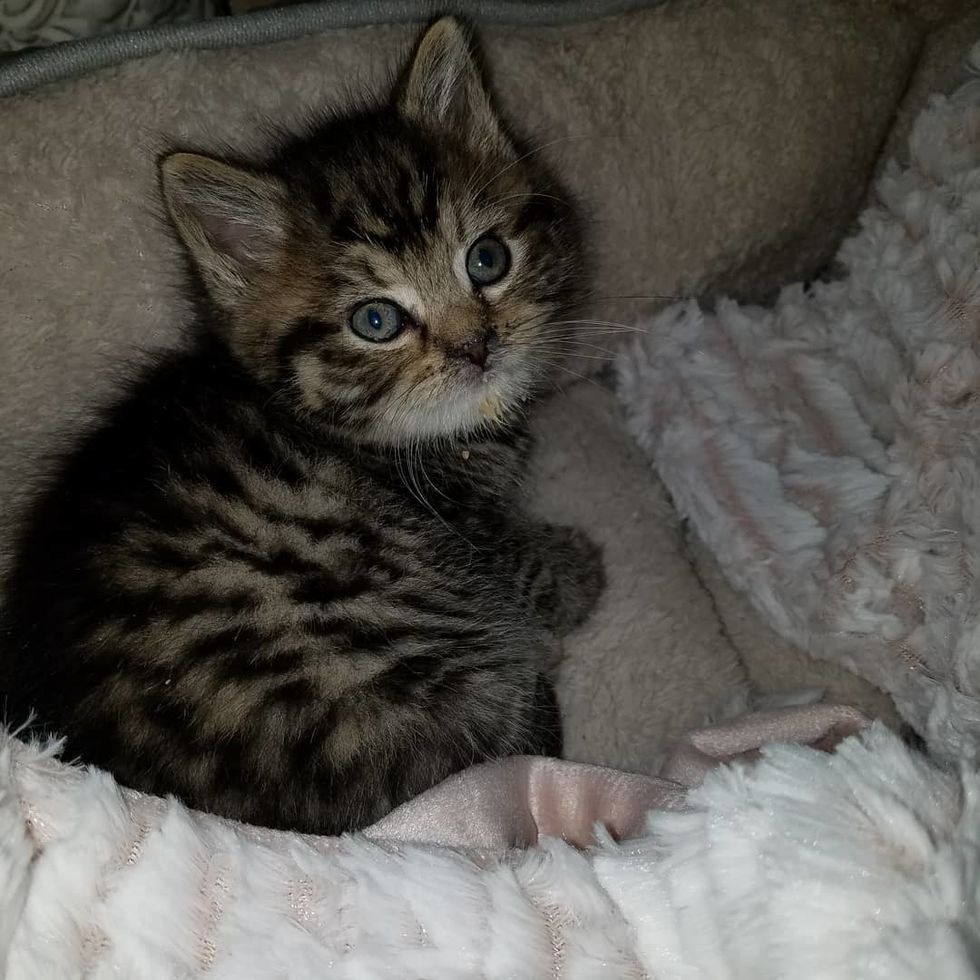 Rebekah @churchillstreetkitties
Blackbeard is the brave one who is always the first to check out new toys. Jack Sparrow likes to watch his brother and follow suit.
Captain Sparrow fell asleep on his foster mom after getting his belly filled.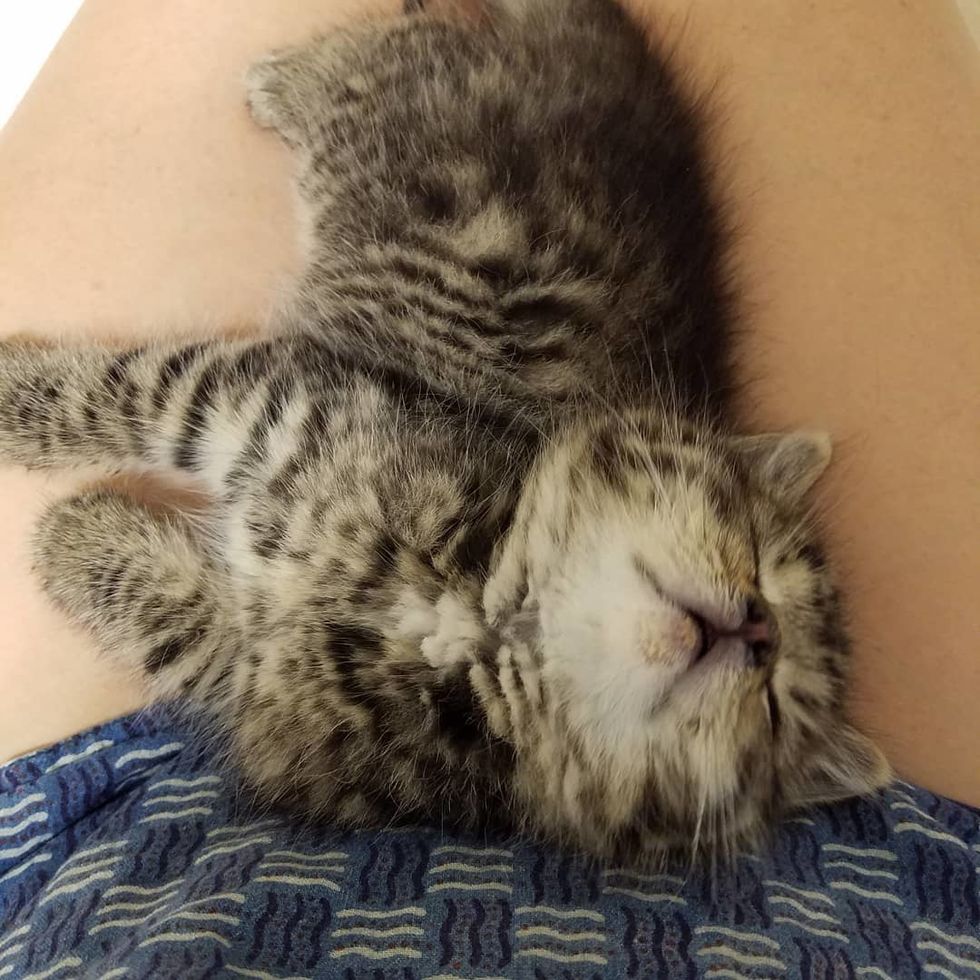 Rebekah @churchillstreetkitties
Now two weeks later, the kittens have decided that they will only sleep with their foster parents in bed and demand a third dinner.
"They are very playful, and very social and super loving. They curl up with us all night and love to explore around the house. They love each other as well. Everyone who meets them calls them 'special,'" Rebekah said.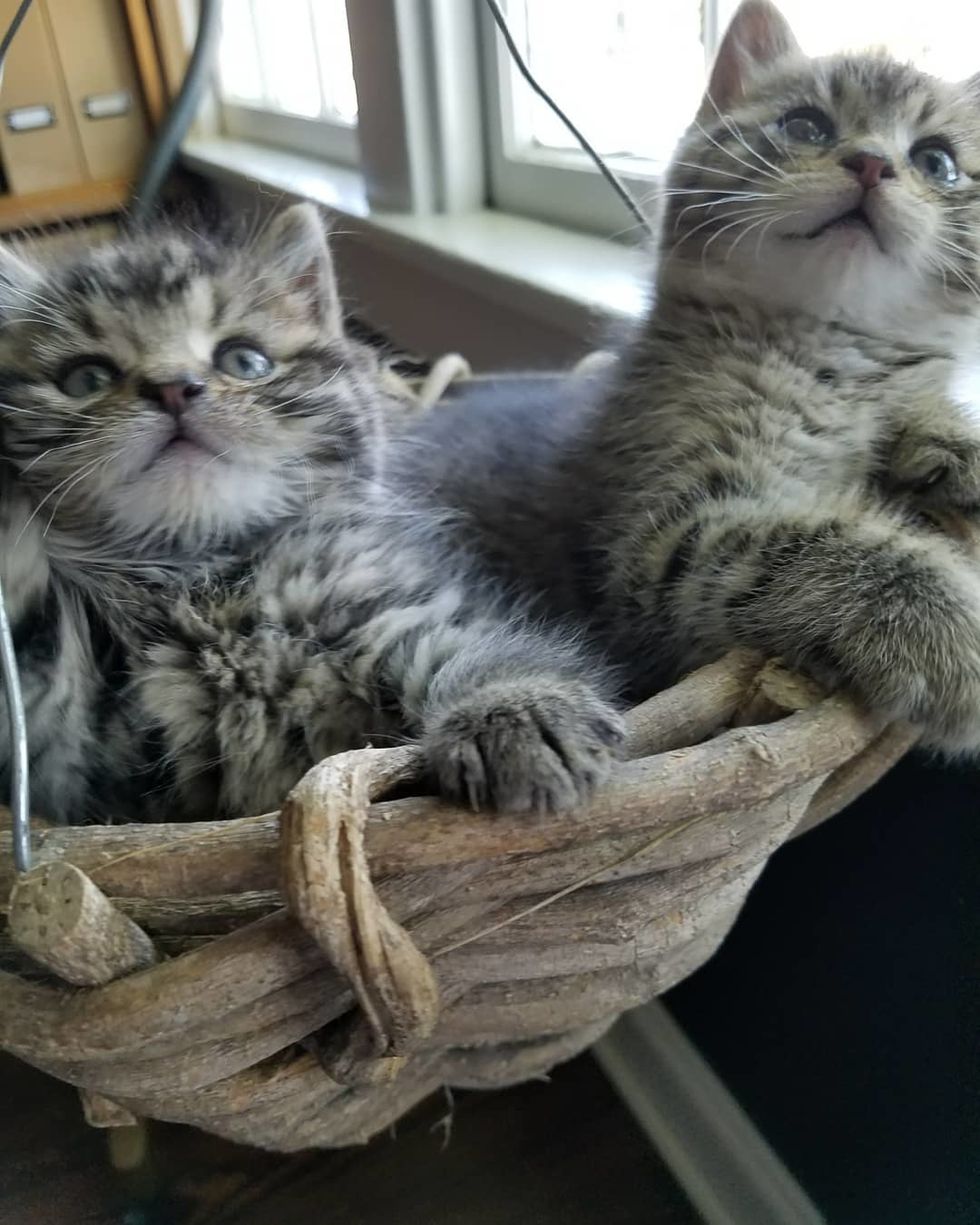 Rebekah @churchillstreetkitties
The two brothers have grown by leaps and bounds since they were found in the gutter.
They are chunky little kittens who love to eat, play and nap with their humans.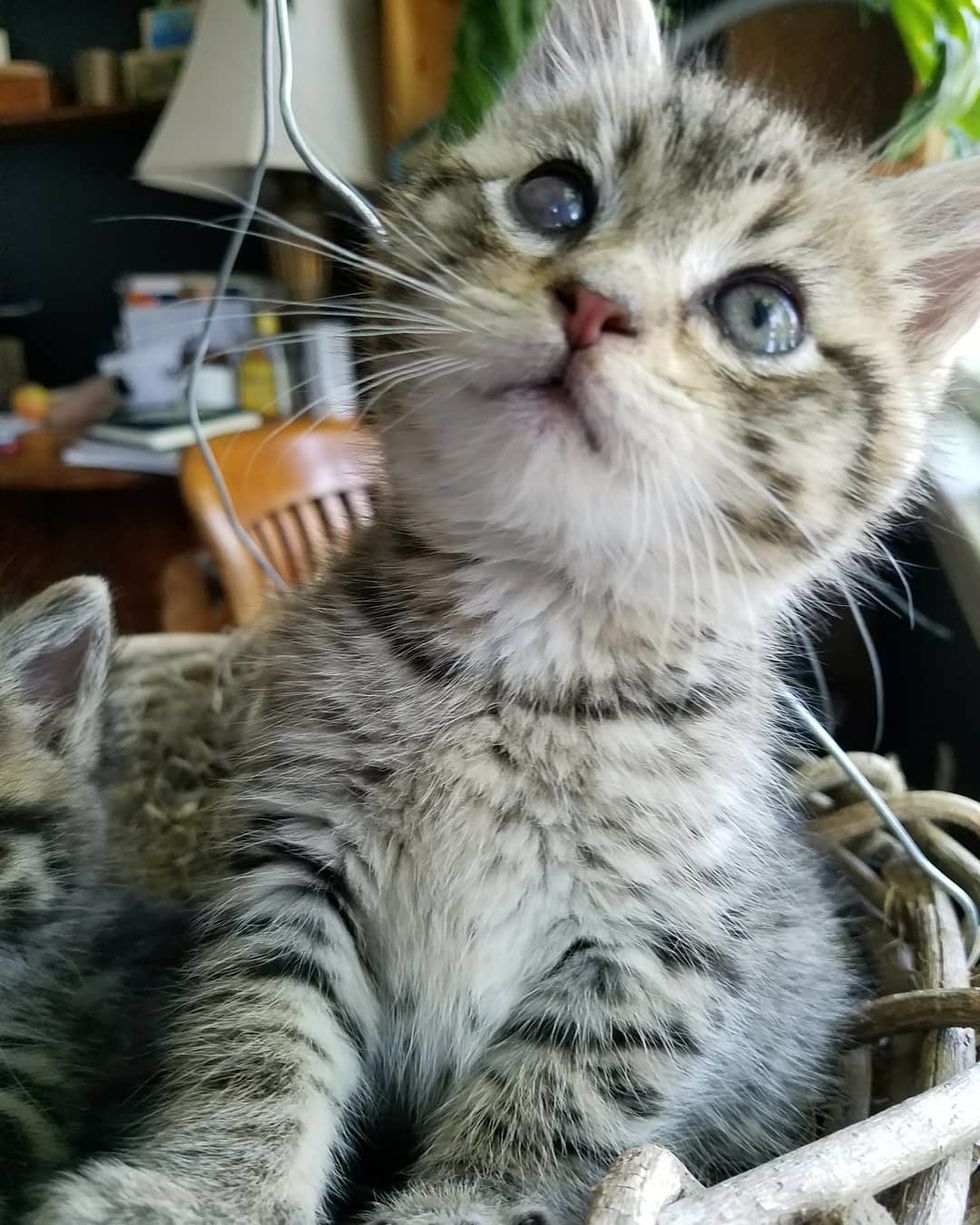 Rebekah @churchillstreetkitties
"Blackbeard's eye has healed nicely and Sparrow still wants to nurse, but is being such a good boy and eats all his wet food now."
Life is good now!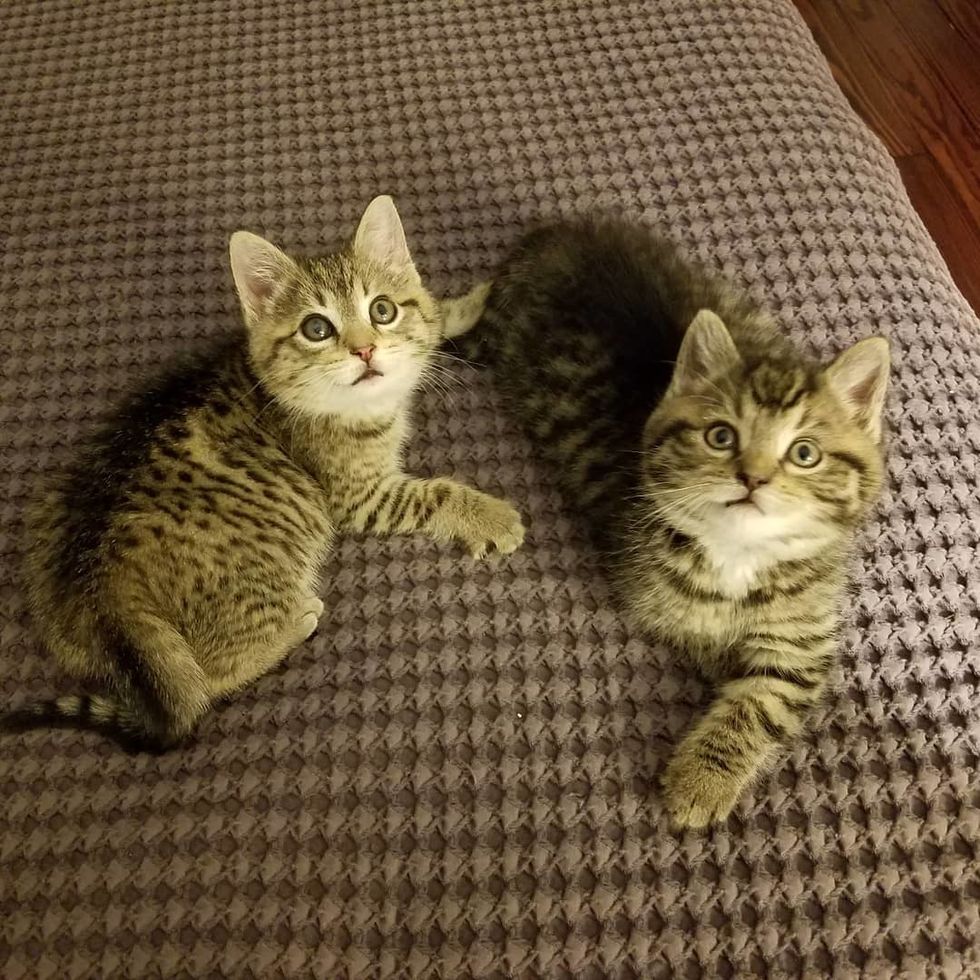 Rebekah @churchillstreetkitties
They are available to be adopted through Richardson's Rescue. Follow updates on the feline brothers on Instagram @churchillstreetkitties.
Watch their journey in this cute video:
Share their story with your friends.

Related story: Kitten Found Crying Inside a Wall, Gets a New Mom to Love