A tiny kitten was abandoned in a hollow hole of a tree along with his siblings. He was found lifeless and cold to the touch.
Rescuers thought that he had passed until they noticed a shallow breath.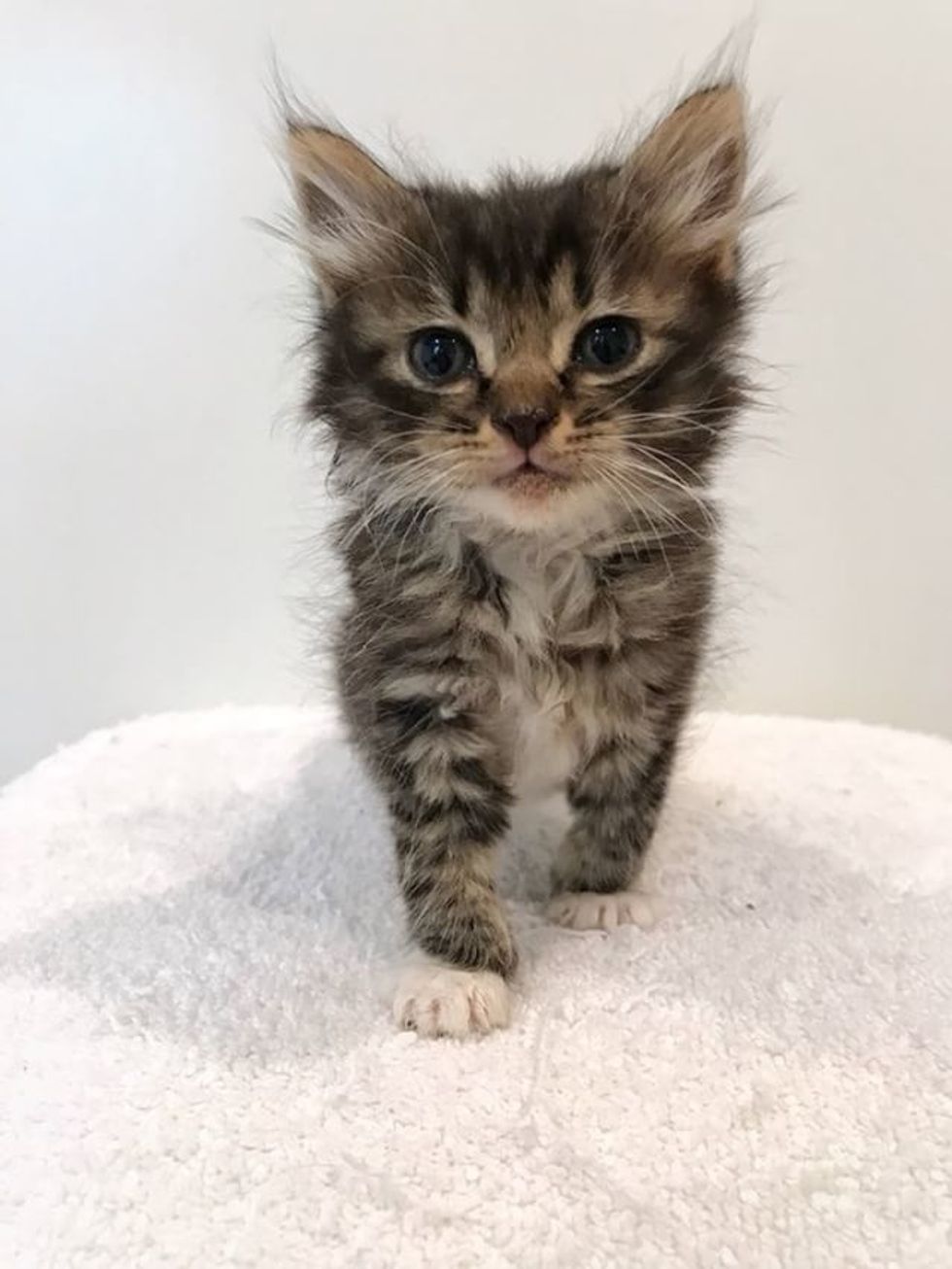 @pawsofoz
Rowan was the smallest kitten rescued from a tree in a business location in Kansas when volunteers from Purrfect Pets Cat Adoptions responded to a rescue request.

The little runt was limp and barely hanging on. When rescuers noticed that he was still breathing and his legs moved a bit, they saw a glimmer of hope.
"Once at the shelter, they quickly began life saving techniques such as fluids, KMR kitten milk and Karo syrup to get his blood sugars up," Holly, foster mom, told Love Meow.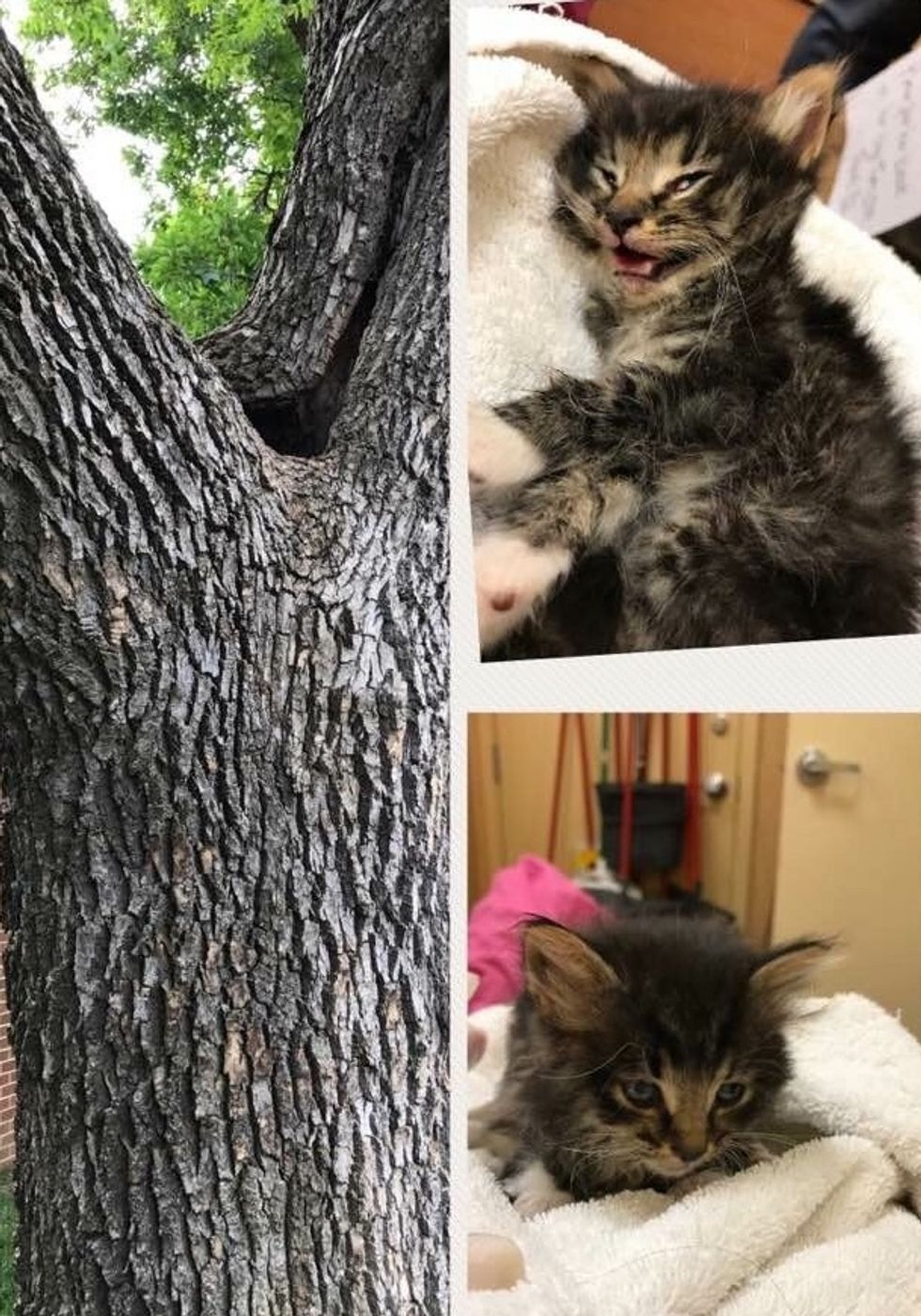 @pawsofoz
When Rowan was brought to the shelter, no one knew if he would pull through. "It was a long day of warming him, sugaring him what we could, finally getting a few drops of formula swallowed and subcutaneous fluids," Kymberli, rescuer, wrote.
After a couple hours of uncertainty, the little kitten bounced back from the brink with his amazing fight to live.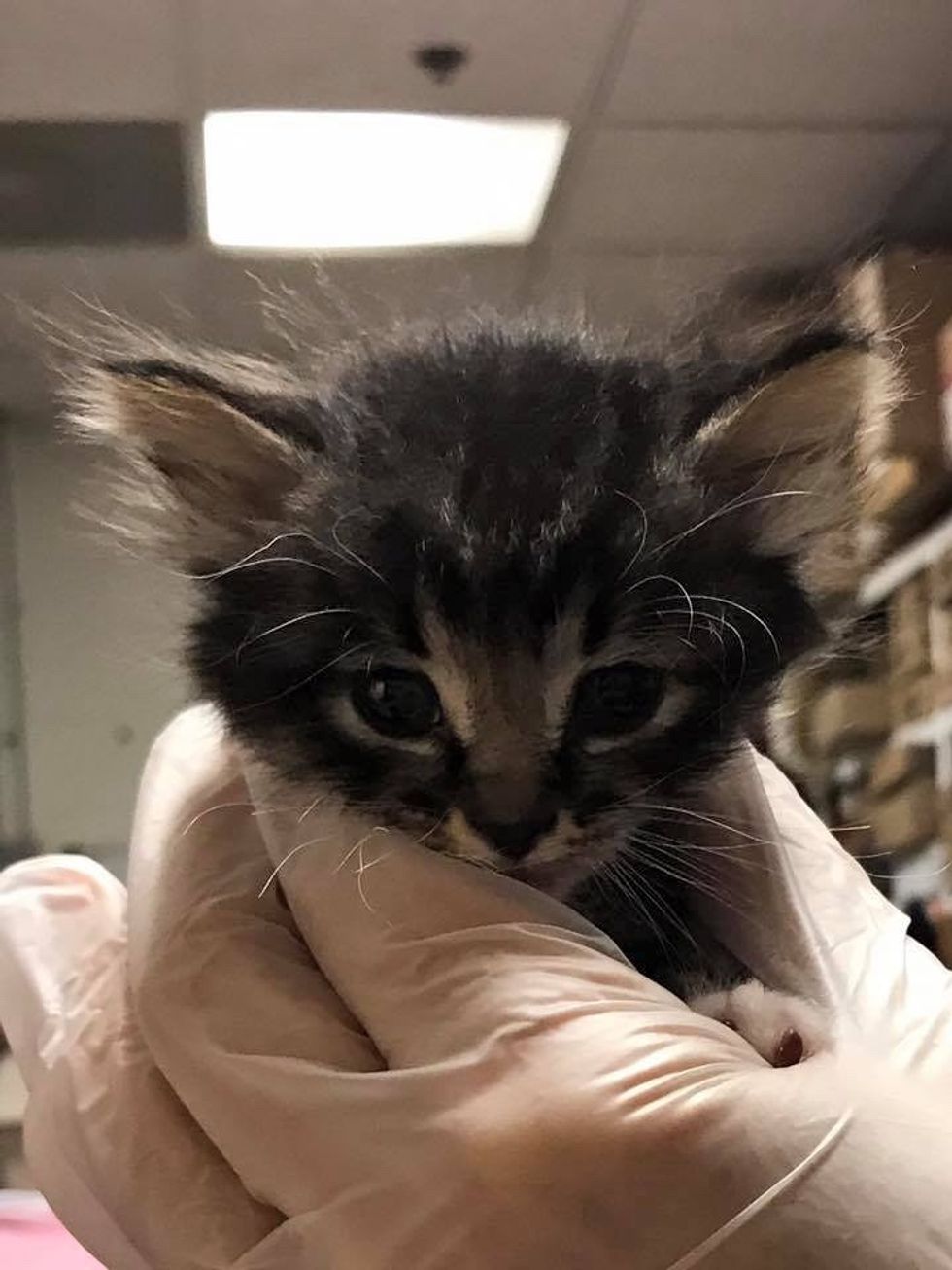 Kymberli
"To my surprise, he started perking up. He was 1/2 the size of his three brothers who were all able to eat on their own but Rowan needed a mom, and I had one at my house who had a litter of kittens about his size," Holly told Love Meow.
Rowan quickly latched on his new mama and started nursing like a champ. The sweet surrogate mom took him in as her own along with her five kittens and another orphan named Pippa, who was found at the airport.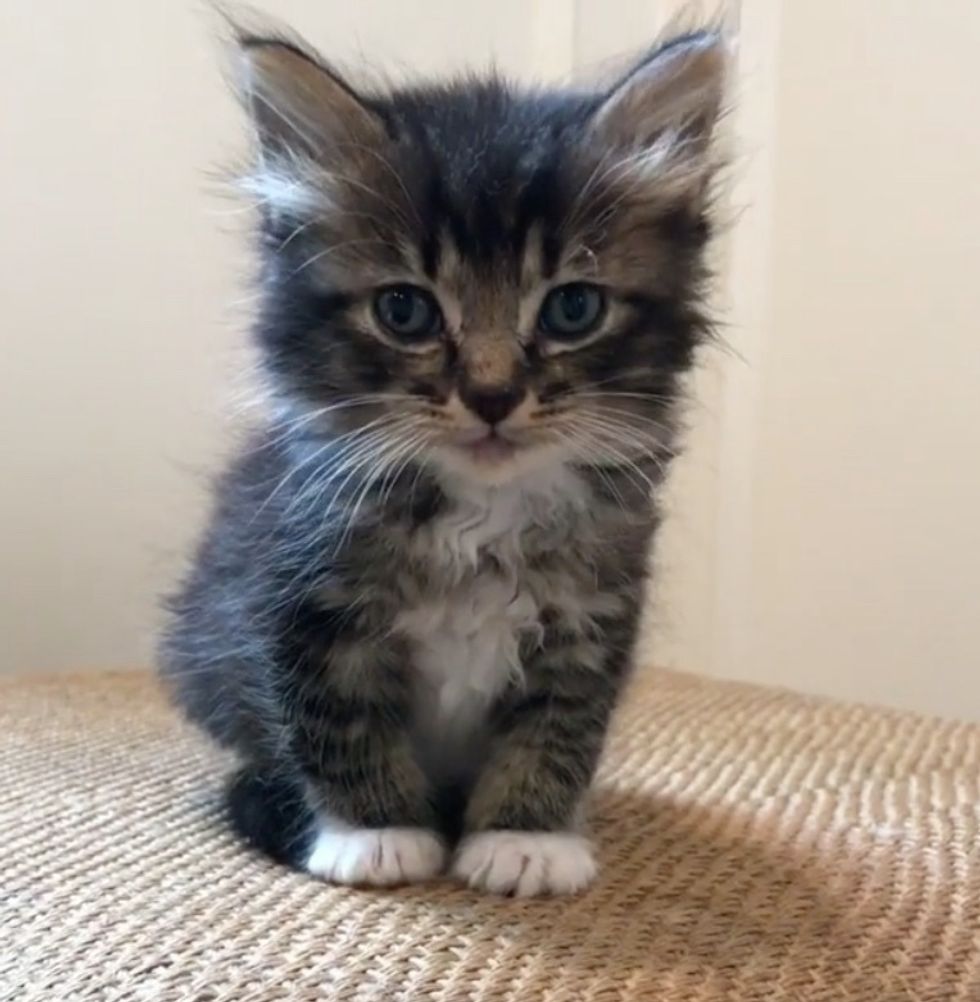 @pawsofoz
"Between me and momma cat we were feeding 10 foster kittens!"
Rowan grew bigger and stronger with a nursing mom caring for him and new siblings keeping him company. Out of all the kittens, he formed a very special bond with his feline sister.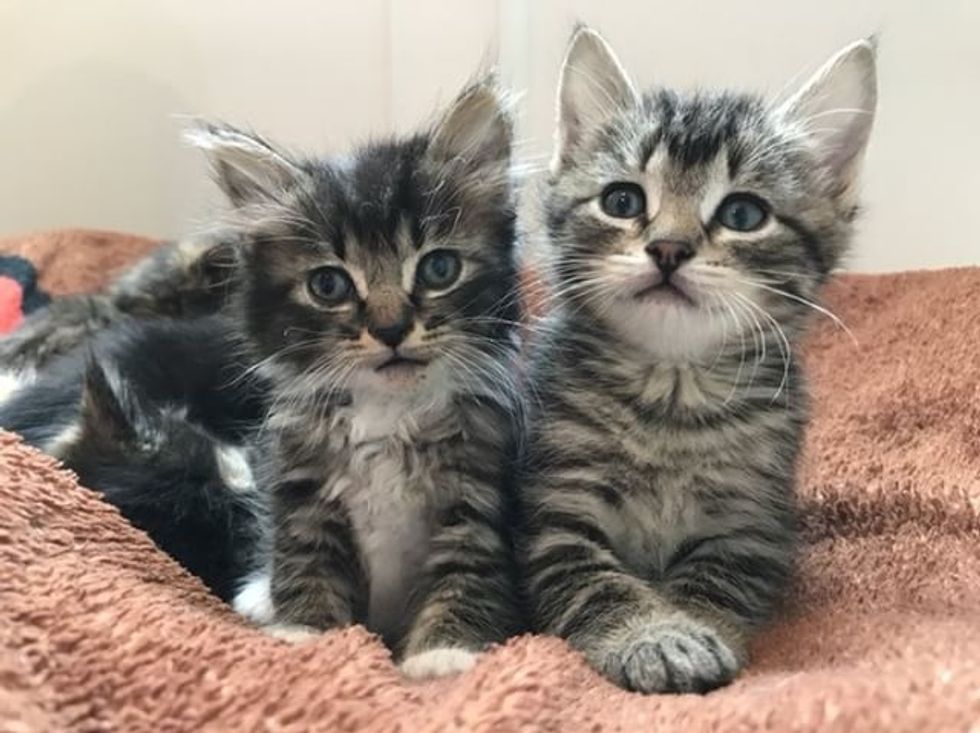 @pawsofoz
Pippa became Rowan's inseparable friend.
They were both saved from an uncertain fate and came to their foster home in need of motherly love.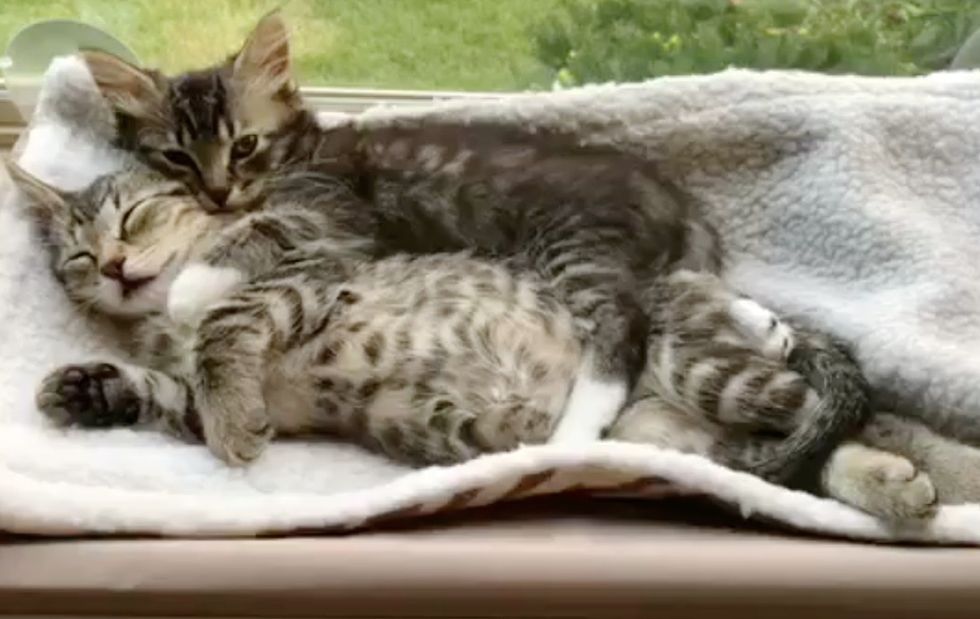 @pawsofoz
After their older siblings were adopted to good homes, they stayed close to each other, constantly cuddling.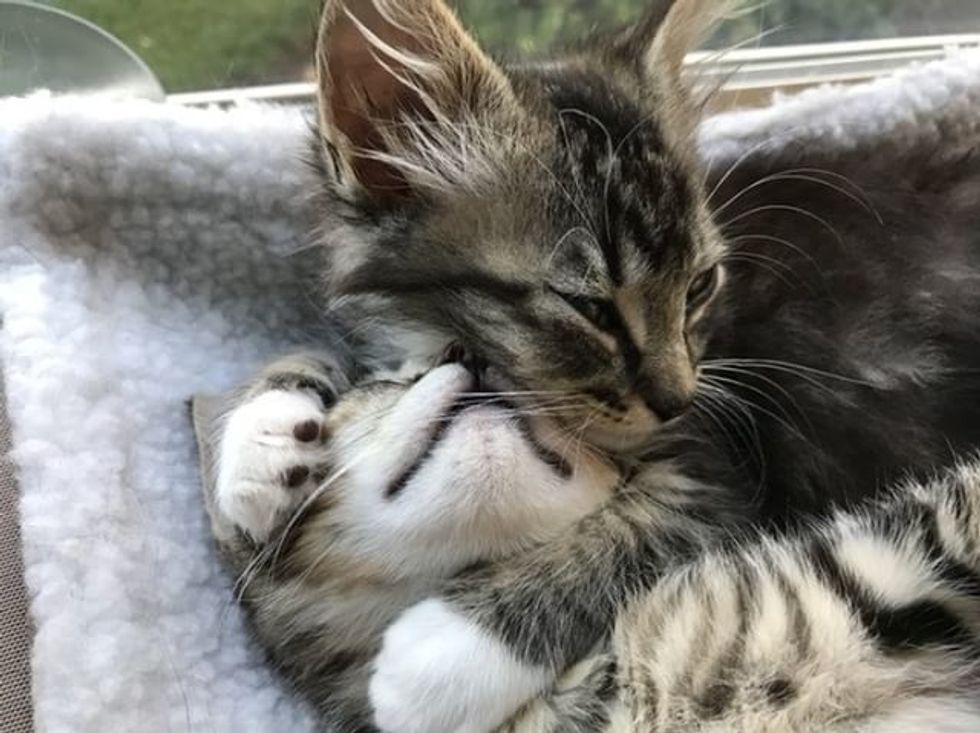 @pawsofoz
A family who had met Pippa previously, came to the shelter to adopt her. "Once they learned that little Rowan had a bond with her, they just couldn't bare to separate the two."
A few months later, the two best friends have blossomed into gorgeous cats.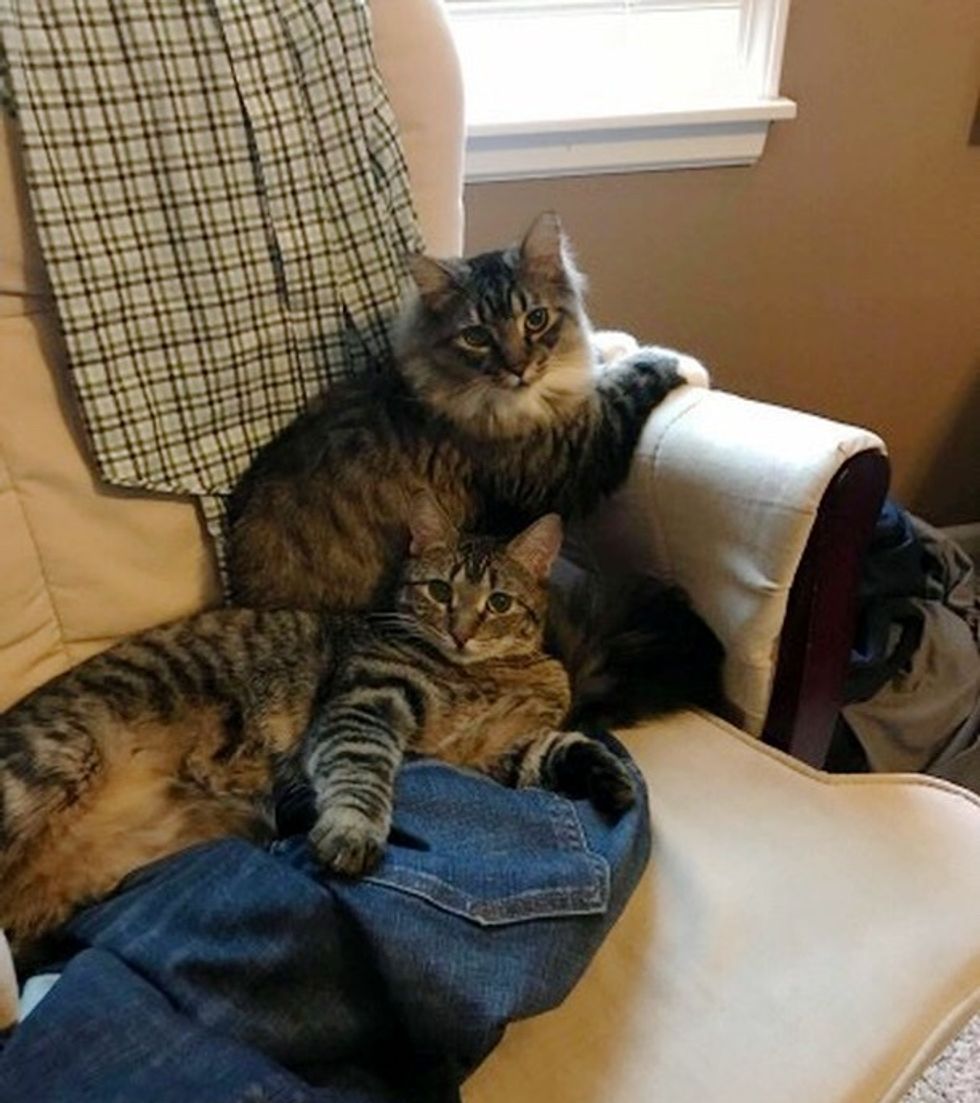 @pawsofoz
"Rowan and Pippa couldn't have a better home," Purrfect Pets Cat Adoptions said.

"It seems that Rowan now has a bond with his human sister as well and we are all teary eyed at the sweetest video update we've had of little Rowan, now all grown up and enjoying a lullaby."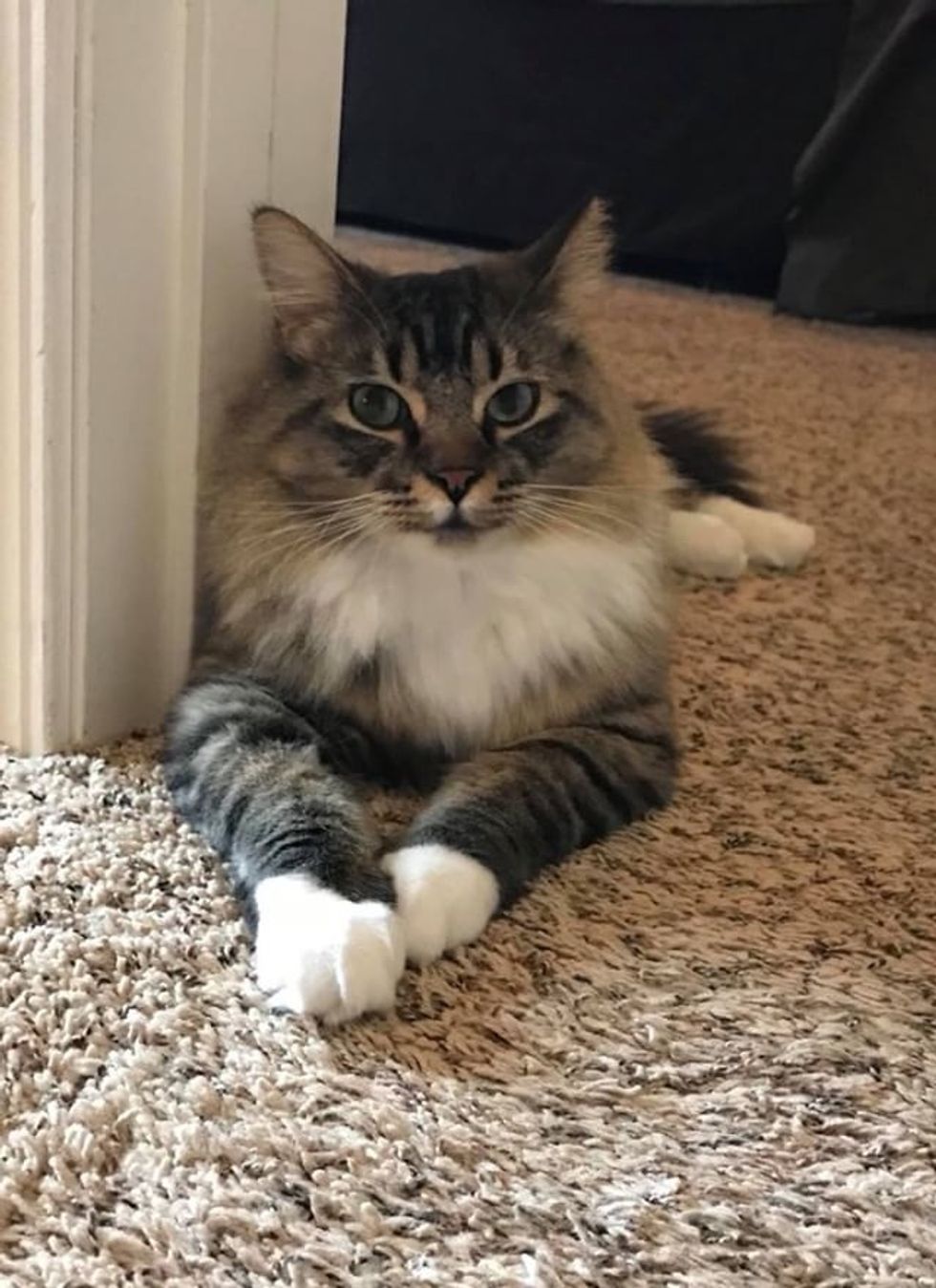 @pawsofoz
Almost one year after his rescue, look at him now!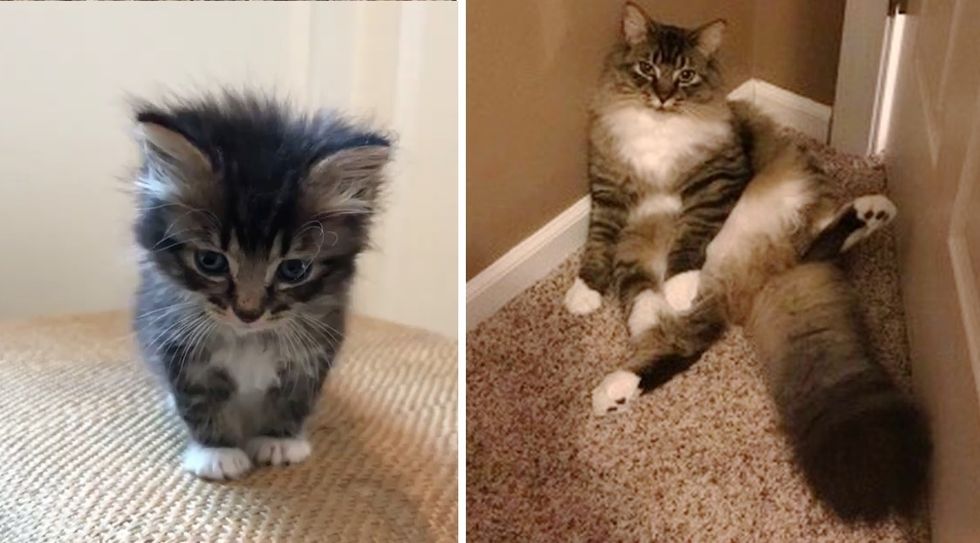 Rowan then and now!@pawsofoz
Follow Holly's foster kitties on Facebook and Instagram @pawsofoz.

Watch Rowan's journey in this cute video:
Share this story with your friends.

Related story: Family Adopts Blind Cat and Takes Him to Shelter to Find Friend He's Been Longing for