Four tiny kittens were discovered huddled up with each other on a boat a week ago.
The mother cat was nowhere in sight and didn't return, so the finder brought the kittens to a local shelter in Washington.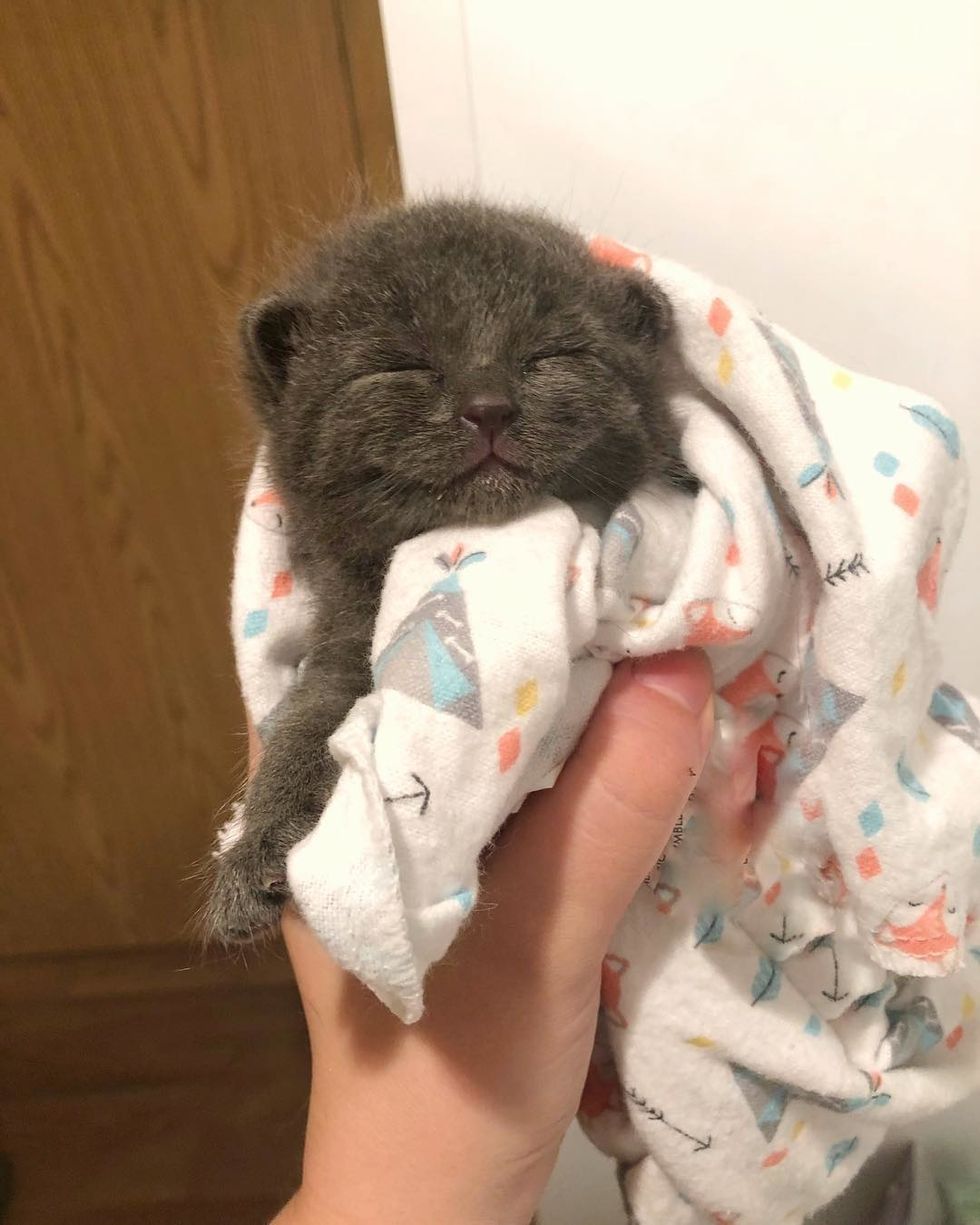 Savannah @our.fosterkittens
The gray kittens were two weeks old when they were found, and needed to be bottle fed around the clock. A local Humane Society took them in and placed them in a foster home.
"The day before, we had a heat wave, so thankfully someone found them," Savannah, foster mom, told Love Meow. "They didn't find a mama cat, but the kittens were chunky and healthy."
They hope that the mother will eventually return and be found. All four feline babies are female and look very much alike. They have been named Bea, Betty, Rue, and Estelle.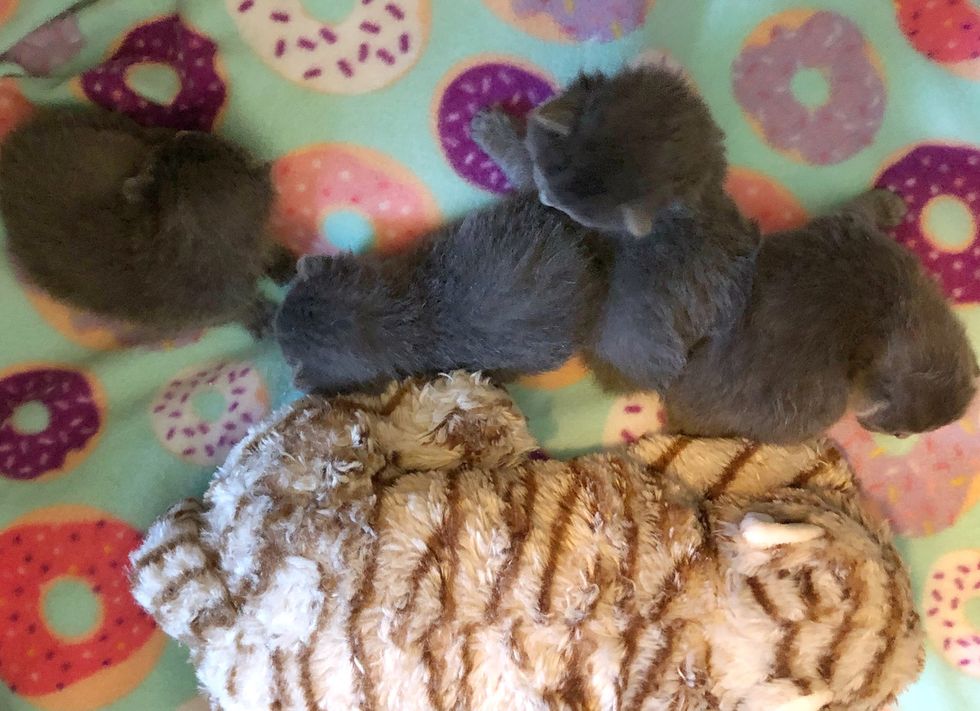 Savannah @our.fosterkittens
Once the kittens arrived in foster care, they were ready to feed. The hungry kitties took to their bottles fairly well, wiggling their little ears while chowing down on the food.
"Estelle and Betty were little champs off the bat. Rue and Bea chewed on it for a few days instead of latching, but they got the hang of it pretty quickly!"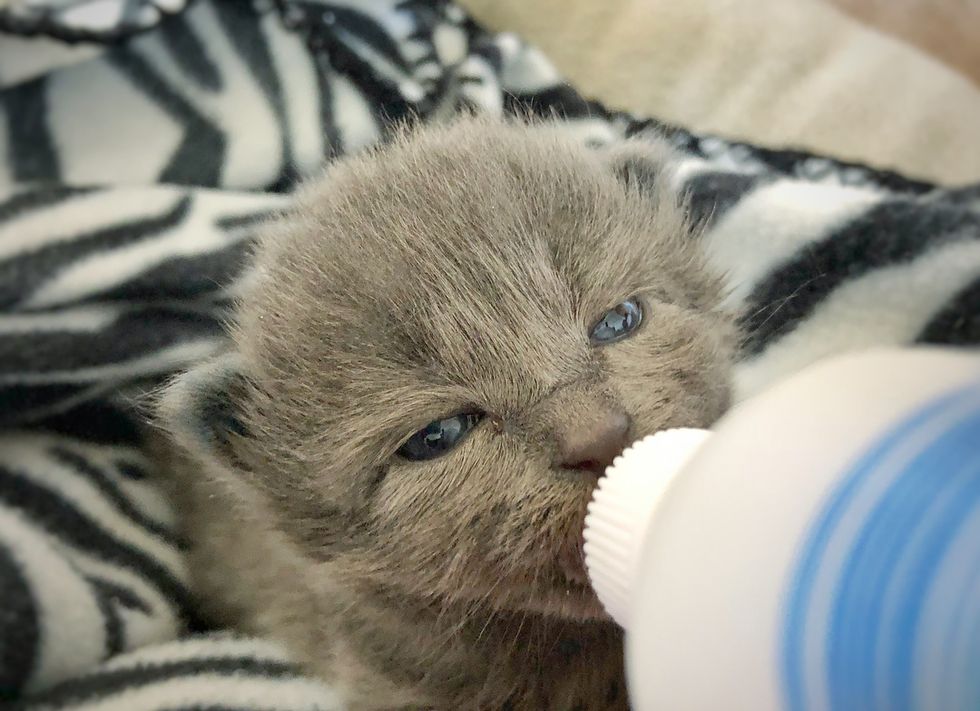 Savannah @our.fosterkittens
Some of the kittens had minor congestion problems, so Savannah steamed up the kitty room to help them breathe better.
The kittens enjoyed themselves in the comfort of a home with a dedicated caregiver catering to their every need.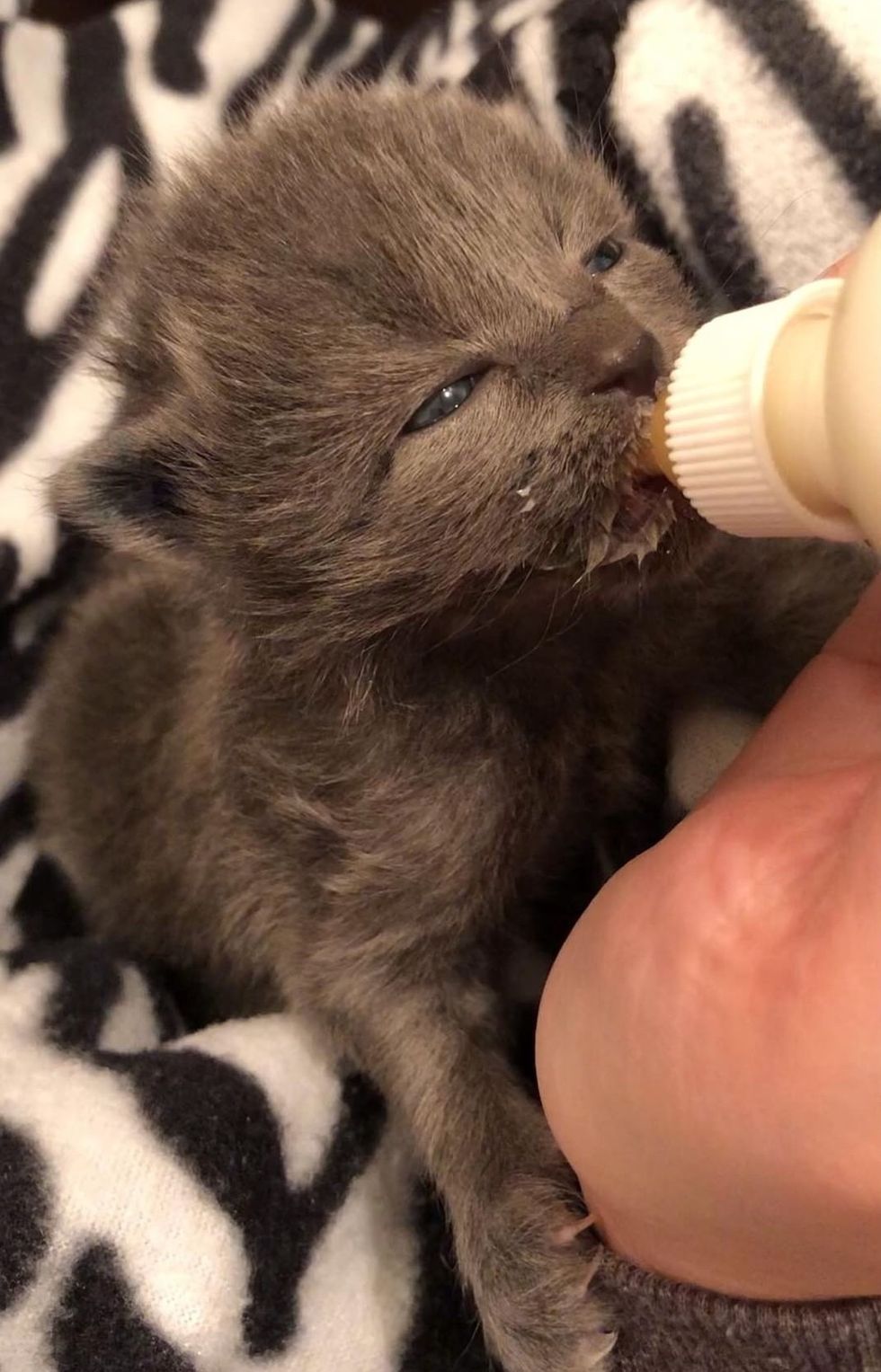 Savannah @our.fosterkittens
Just like these kittens, many others are born outdoors to unspayed community or stray cats. Trap-neuter-return (TNR) programs have been a successful solution to feral or stray cat overpopulation.

"TNR is a process where caregivers who are feeding feral cats trap them in humane traps. They then take them to a spay/neuter program and after recovery, return the cats to where they are feeding them. Adoptable cats and kittens are placed in homes whenever possible.," Feral Cat Coalition of Oregon said.
A little milkstache after a big meal!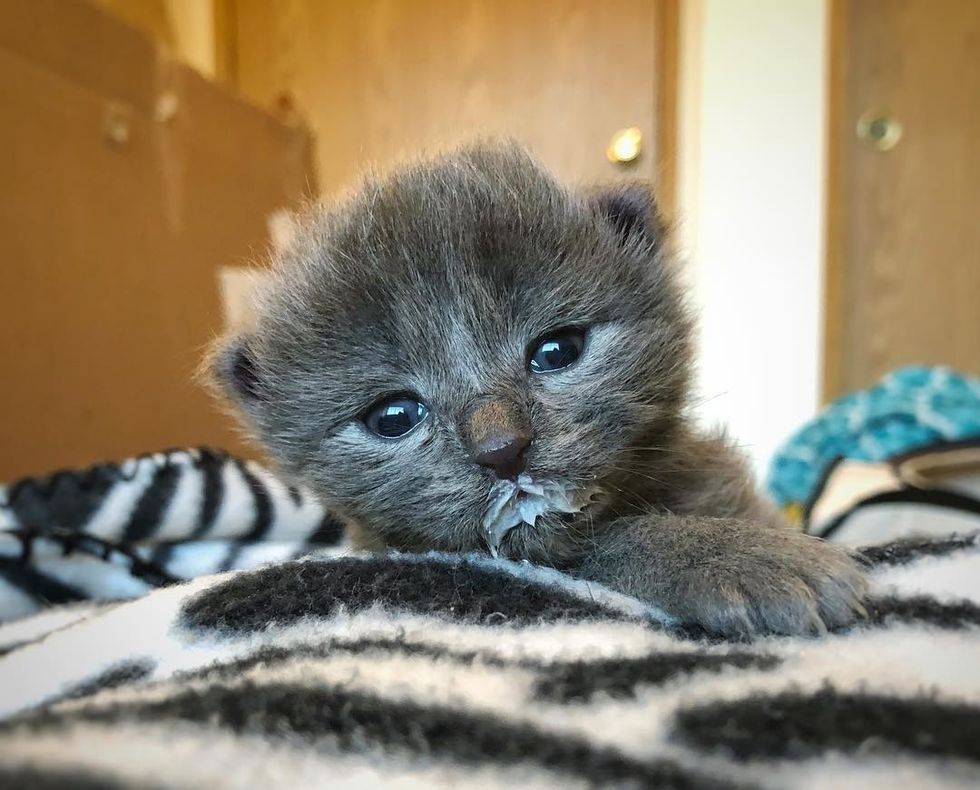 Savannah @our.fosterkittens
"These little girls got lucky for sure, so many don't make it or never get found, and that's so preventable," Savannah told Love Meow.

No more worries about food and shelter - these beautiful feline sisters are getting fed every two hours. They have a comfortable bed to nap in and a faux mama to snuggle with 24/7.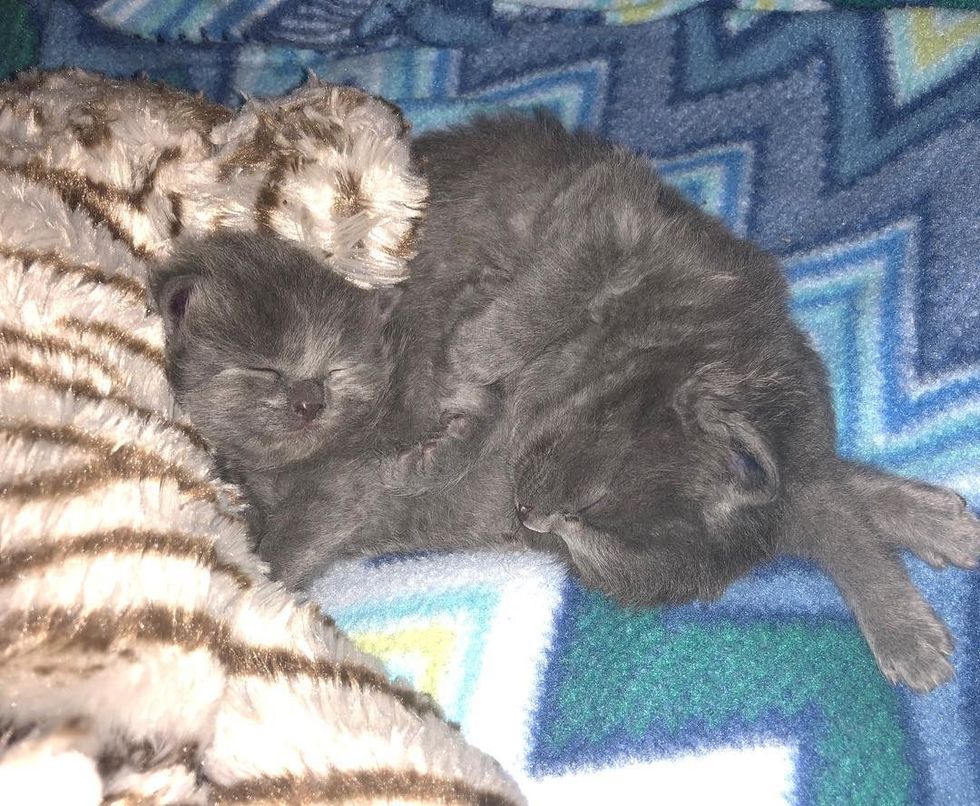 "Estelle and Bea doing what they do best."Savannah @our.fosterkittens
Follow updates on these foster kittens on Instagram.
Dinner time.
Share this story with your friends.
Related story: Man Found Kitten on His Boat and Raised Him into Floofy Cuddlebug, Now 5 Months Later