Two little kittens were rescued by a kind person from Brooklyn, New York right before Hurricane Sandy hit the east coast. "The kittens were wet and cold and the storm was picking up, so she took them in," Stephanie wrote on her blog. She was headed out of town, so fosterer Stephanie of Big City Little Kitty took the week-old kittens into her care.
They were so small weighing in just a little over 5 oz. The little tuxedo kitten needed round the clock care and attention, so Stephanie gave the little one fluids every two hours and eventually nursed them back to health. "Kittens this young really struggle to make it without their moms," Stephanie added.
After many sleepless nights, the kittens pulled through and started to thrive.
Two little kittens rescued right before a major storm.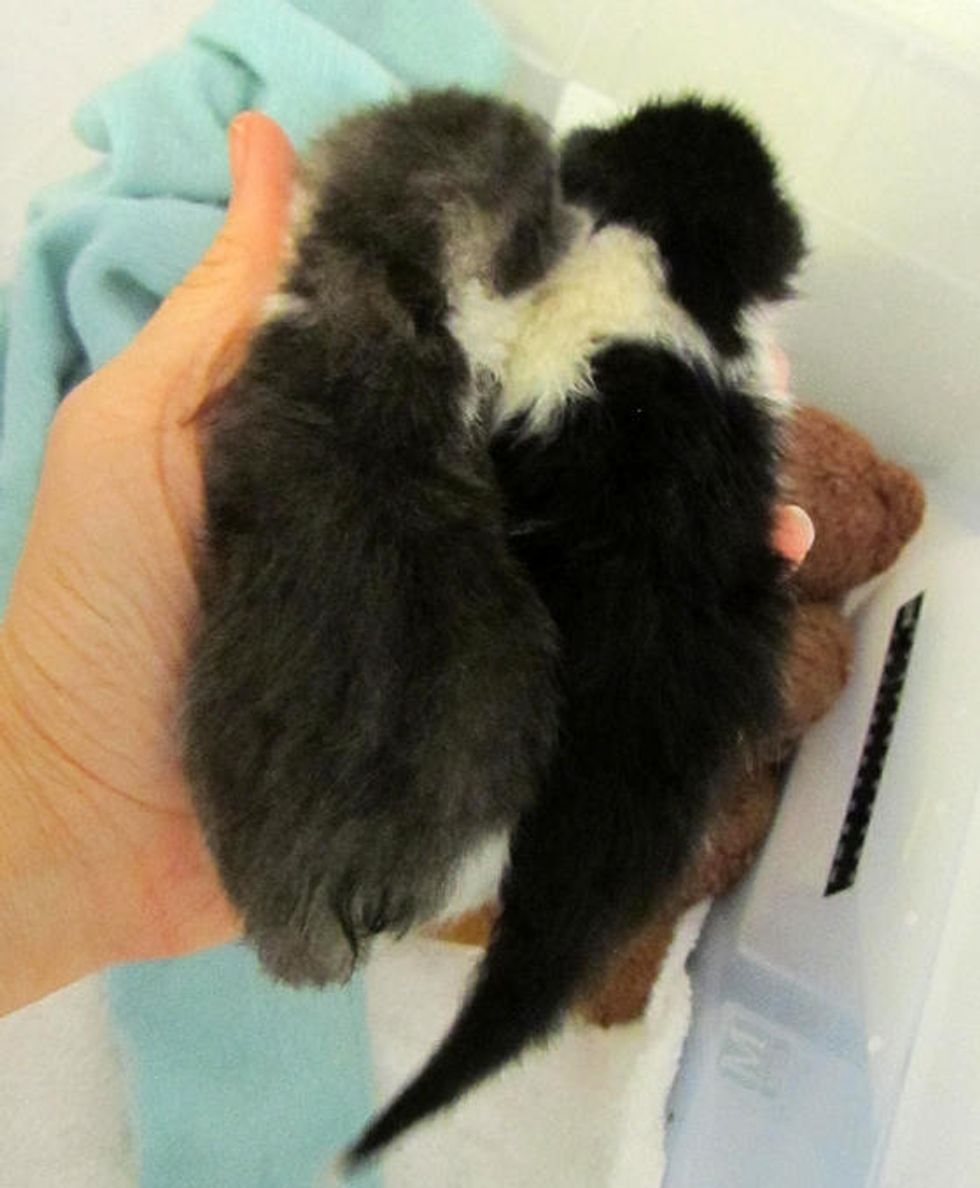 Papa Eko the house cat came to check on the kittens to make sure they were ok.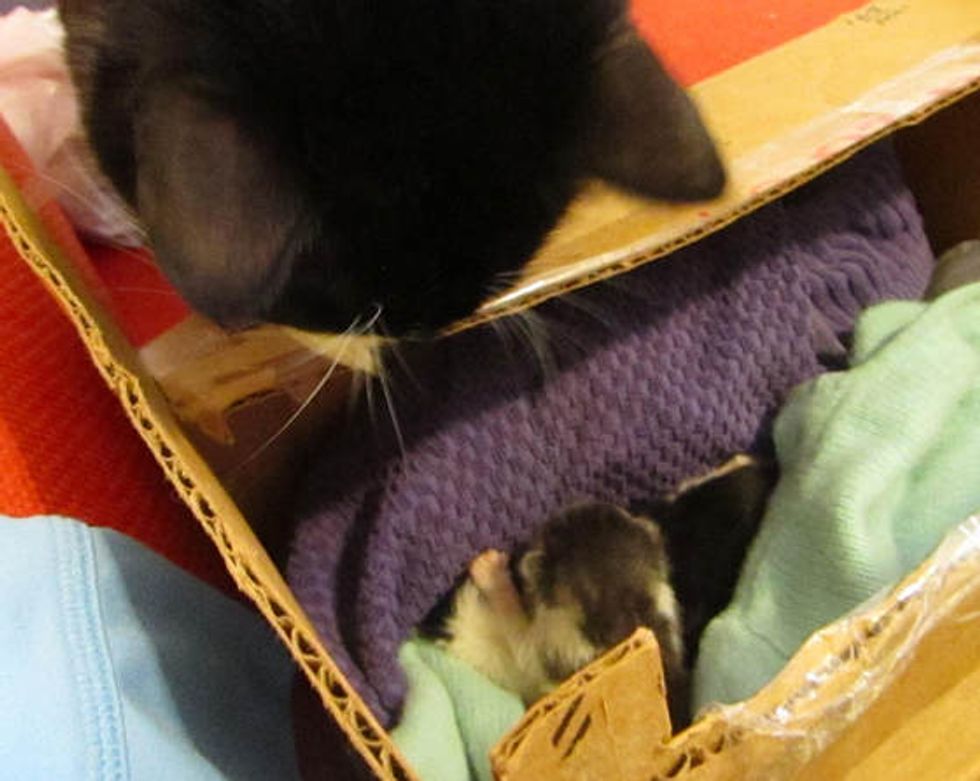 Without a mom to nurse on, they gave the kittens a nanny the Ted-E-Bear.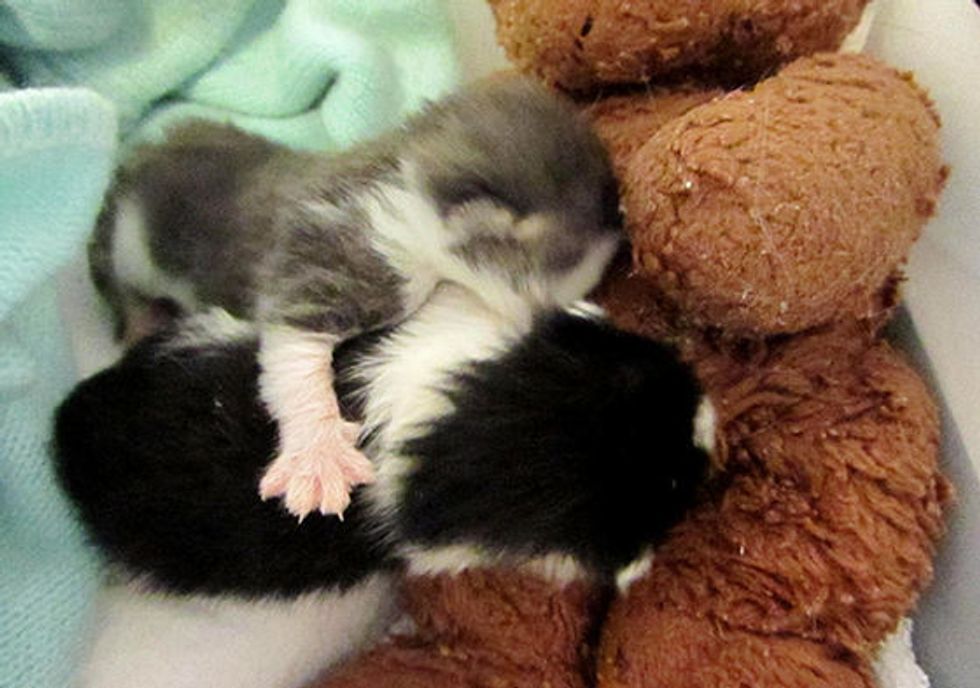 The kittens were given round the clock care and plenty of love. They started to thrive.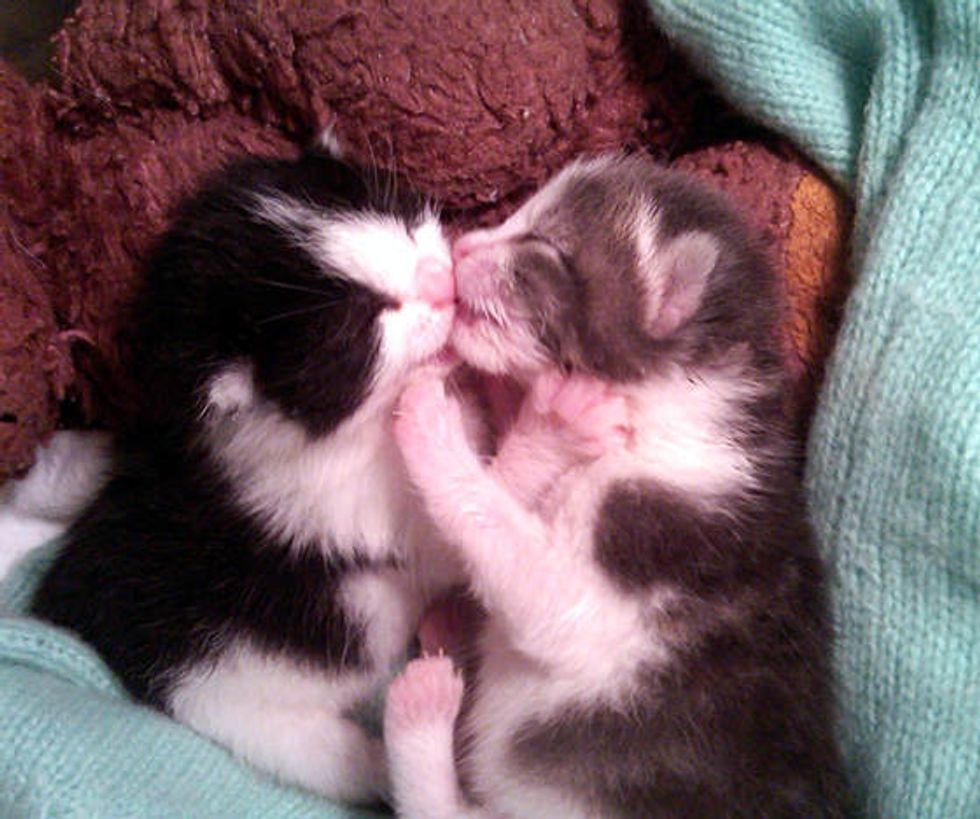 Meet Ganesha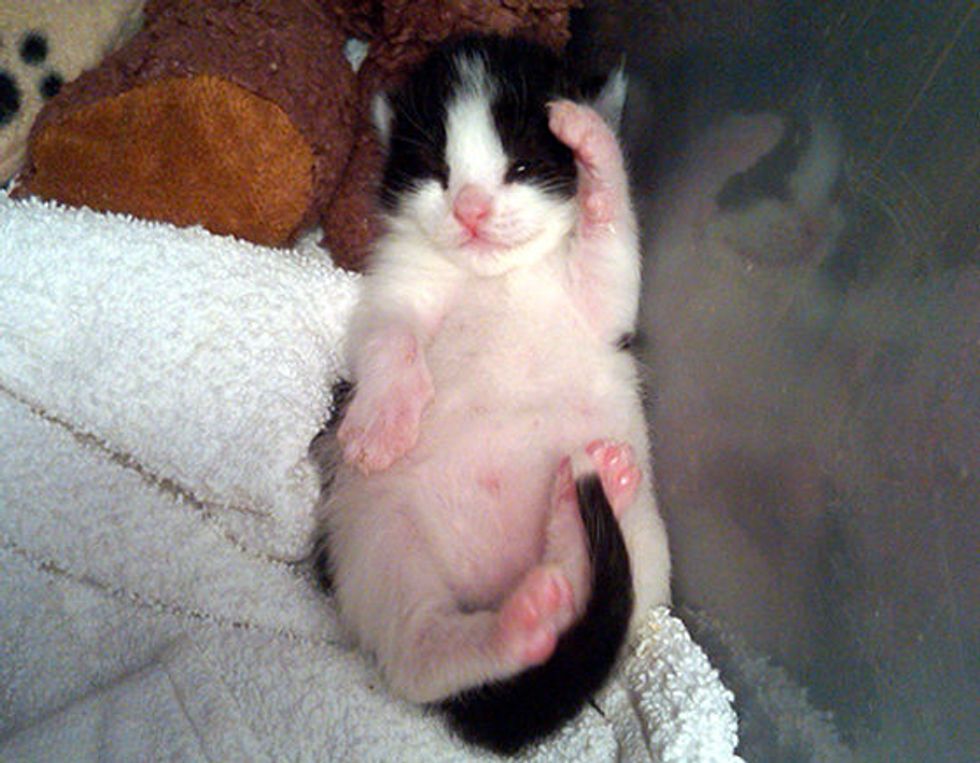 and Lakshmi.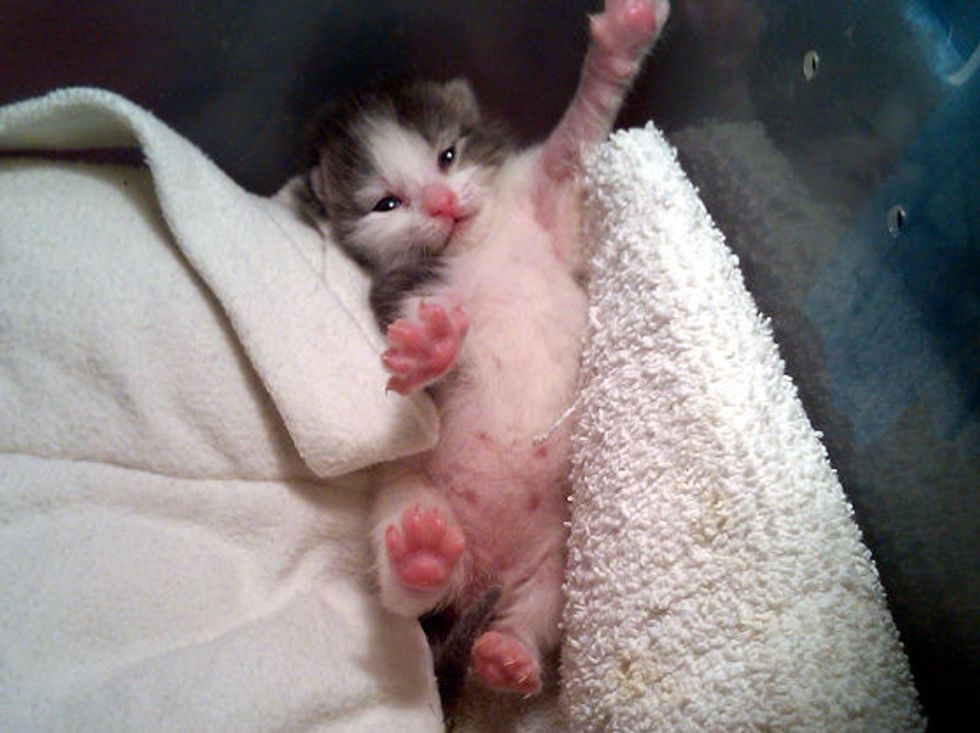 They are inseparable.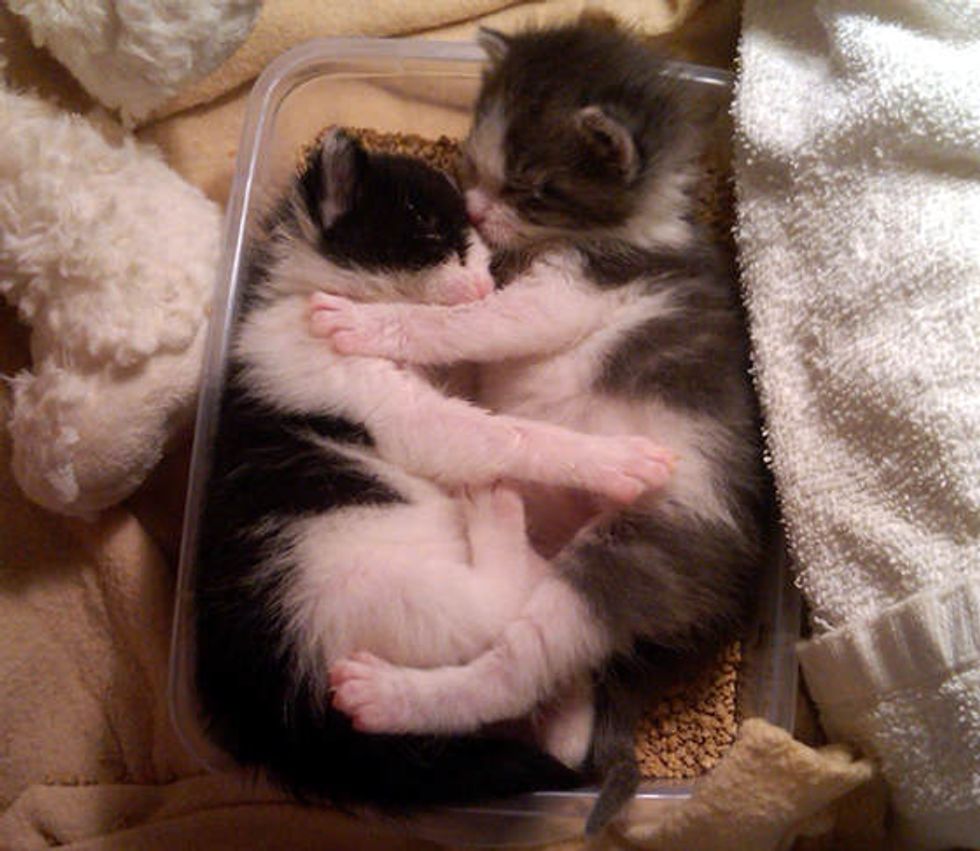 Today they are happy, healthy and very loved in their forever loving home.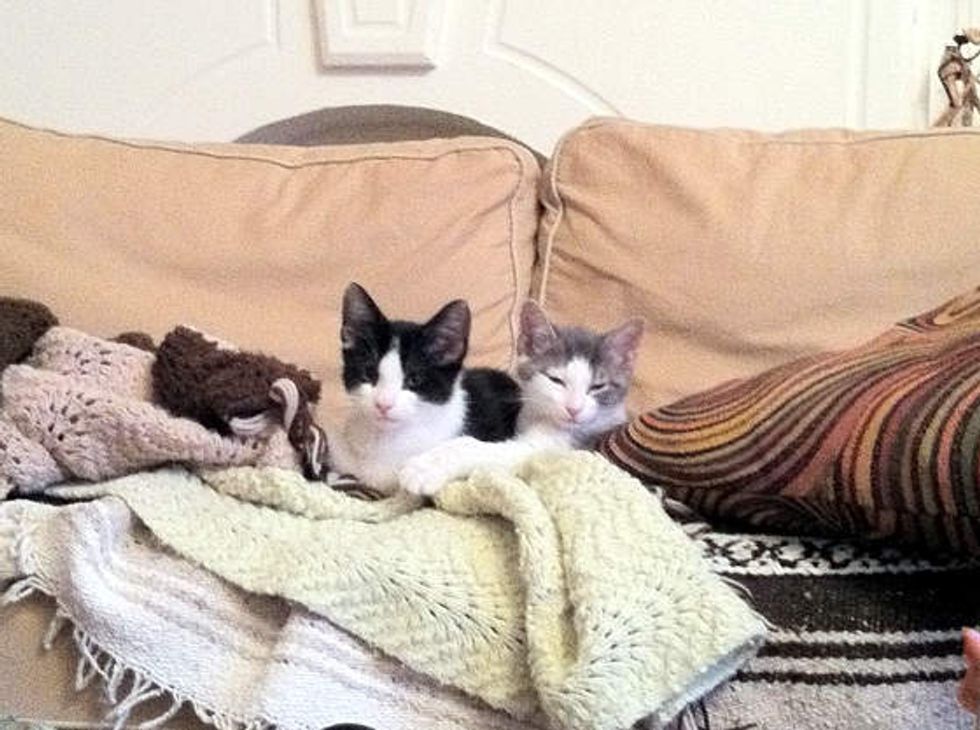 Photos courtesy of Stephanie Seiler, Full story at Big City Little Kitty.