A young man rescued a litter of three kittens but ended up finding another five hidden away by their mom.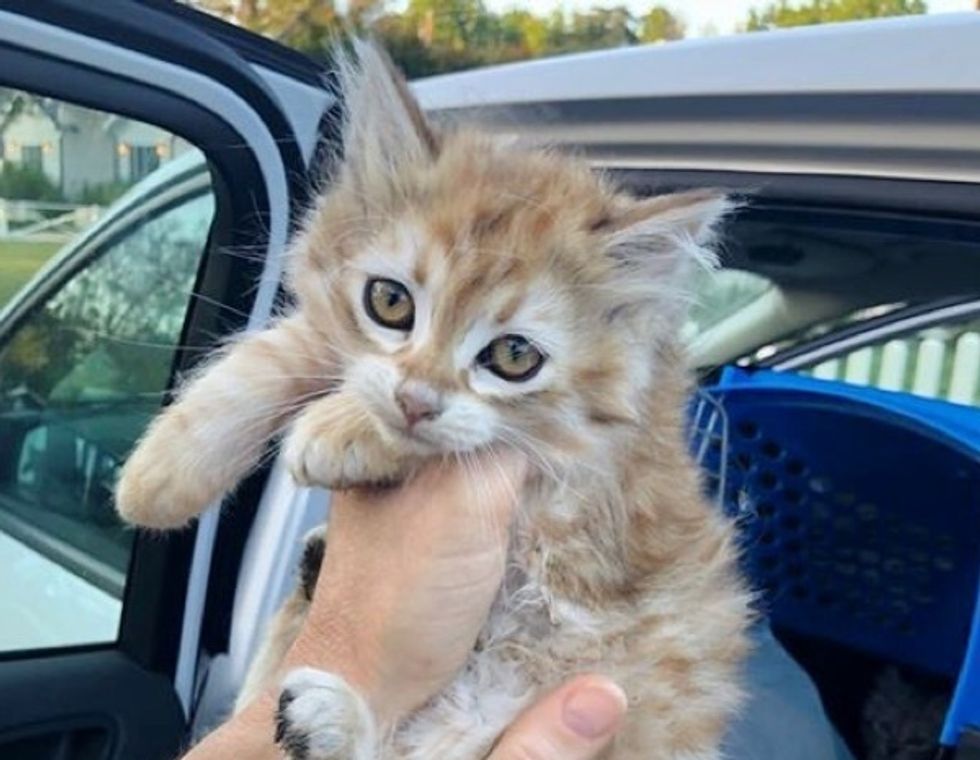 Alley Cat Rescue
Drew, a 17-year-old rescuer from Alley Cat Rescue in Los Angeles, responded to a call about a number of community cats that needed to be spayed and neutered as they were having kittens on the streets each year.
While he was trapping them in the area, he saw a litter of three kittens among the cats. "I saw the grey one and she rolled over and let me pick her up. The other two were more difficult," Drew told Love Meow.
After following them around the area for a while, Drew was able to scoop up the remaining two kitties and reunite them with their sister.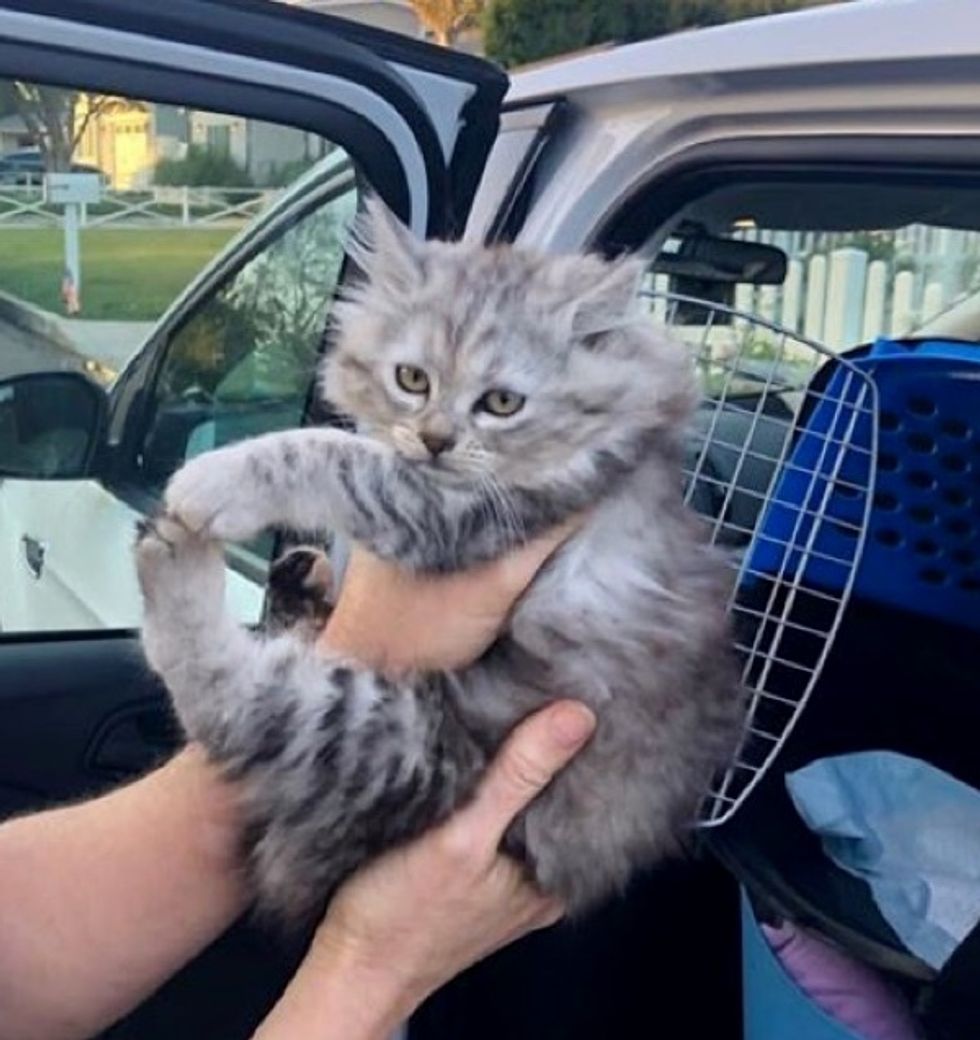 Alley Cat Rescue
That day, he brought three kittens and 10 adult cats (including the kittens' mom) to Alley Cat Rescue so they could get the proper care they needed to thrive.
They thought they had gotten all the kittens, but the next morning, Drew received a call from the caretaker who discovered another litter of kittens hidden away by their feral mom.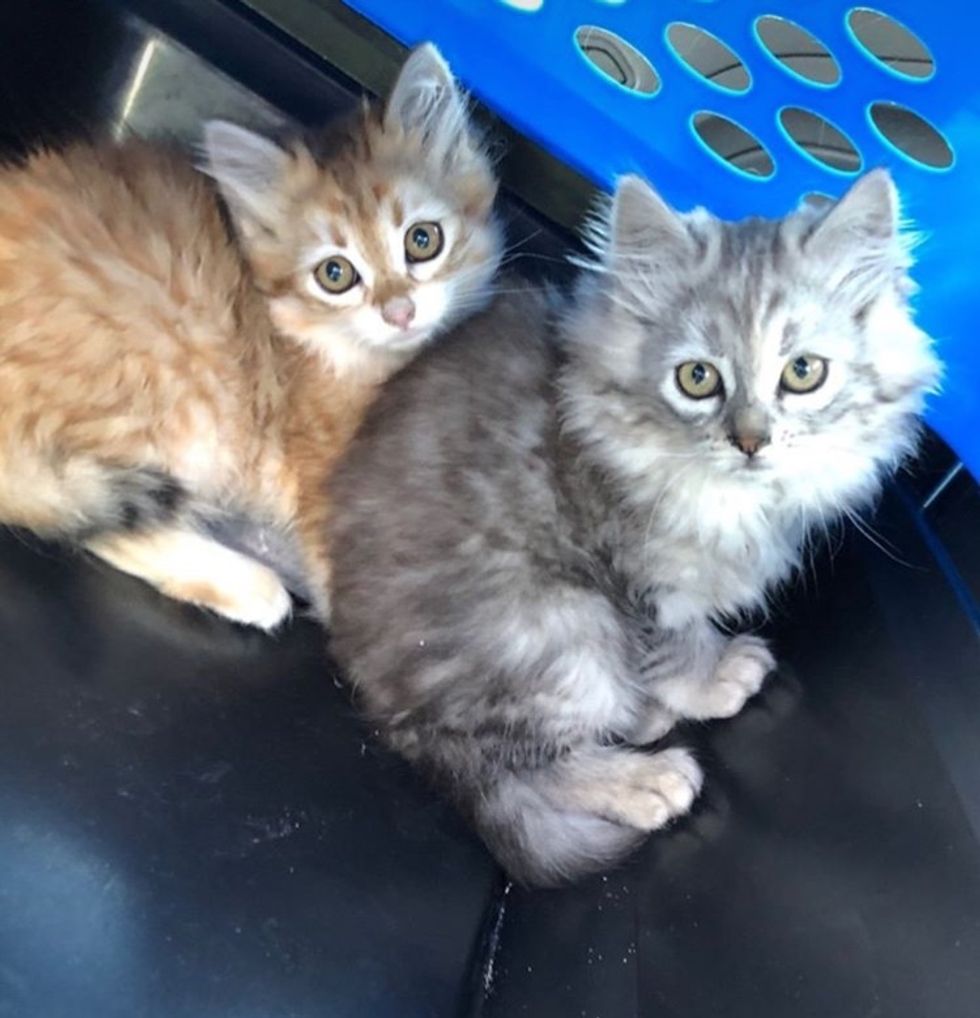 Alley Cat Rescue
"The second litter was quite the surprise. Cesar the caretaker said he heard the kittens crying which led him to them," Drew told Love Meow.
The five kitties were stowed away under an old cabinet outside. When Cesar uncovered them, they were meowing aloud as if they were done hiding and ready to be fed and cared for.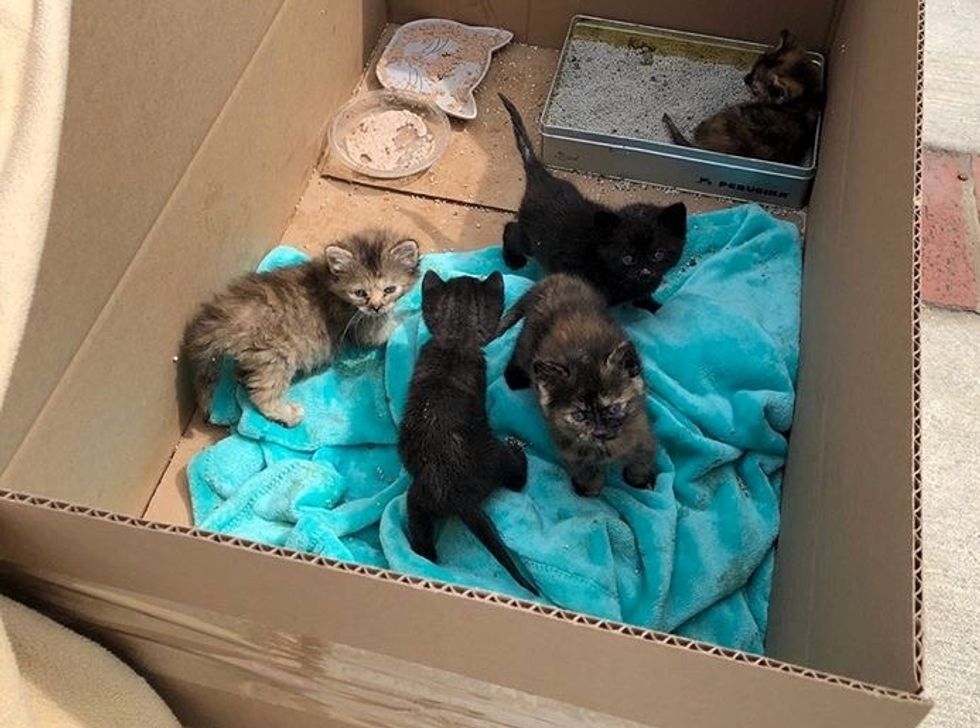 The surprise litter of fiveAlley Cat Rescue
Drew rushed to the scene to pick them up. After the kittens scarfed down several cans of food, they headed their way back to Alley Cat Rescue.
With help from Drew and his team, all the kittens have been accounted for and the adult cats spayed and neutered. Cesar continues caring for the community cats every day while fostering a few at home.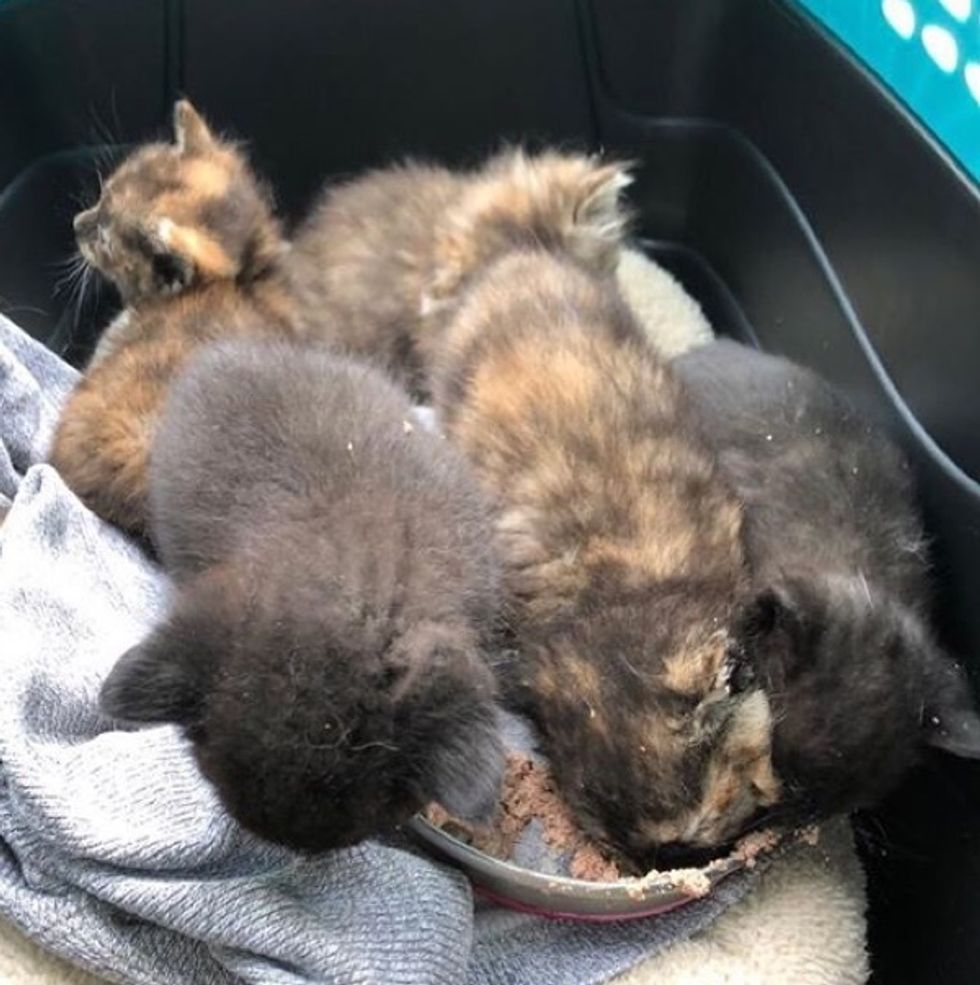 Alley Cat Rescue
Both litters of kittens have been placed in foster care where they are enjoying their VIP life as indoor cats.
The kitties are thriving in a home environment where food is plentiful and there are a lot of toys and cuddles to go around.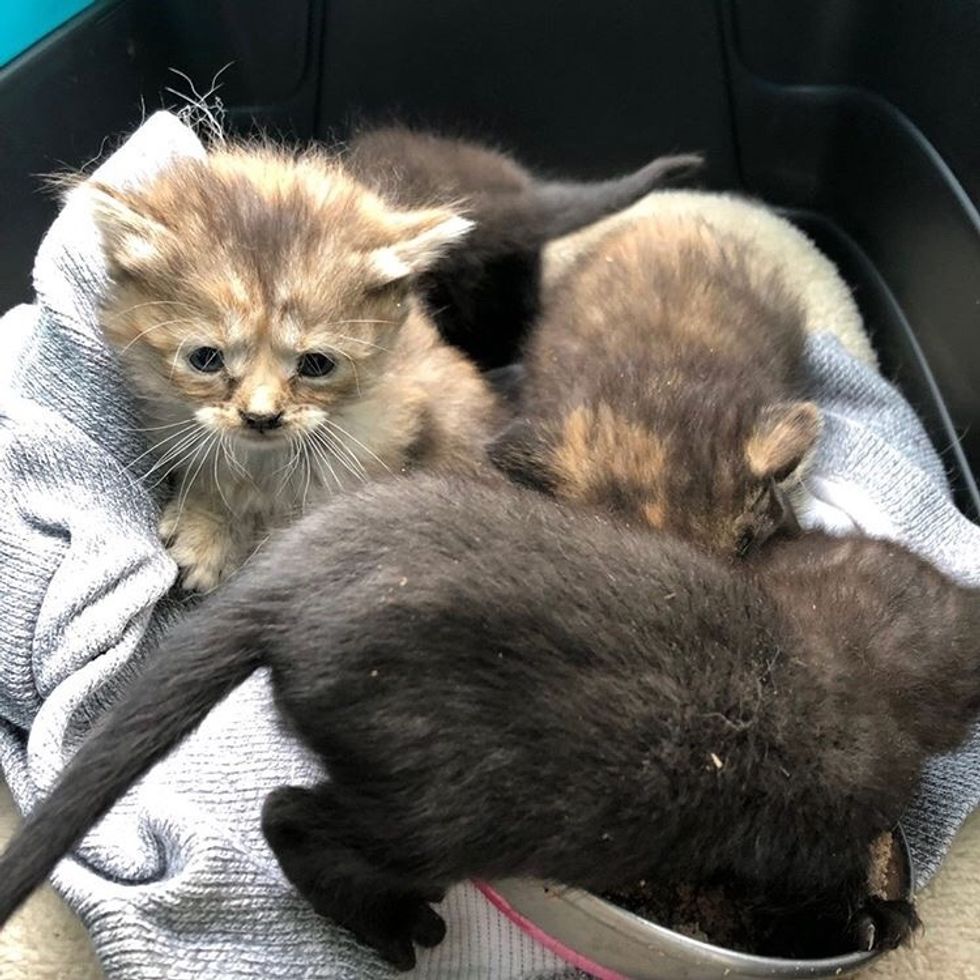 Alley Cat Rescue
"They have received vaccinations, deworm and flea meds. All of them are healthy and sweet," Denise Hilton of Alley Cat Rescue told Love Meow.

The three older kittens are blossoming into happy, playful and very fluffy kitties. (Scroll down for video)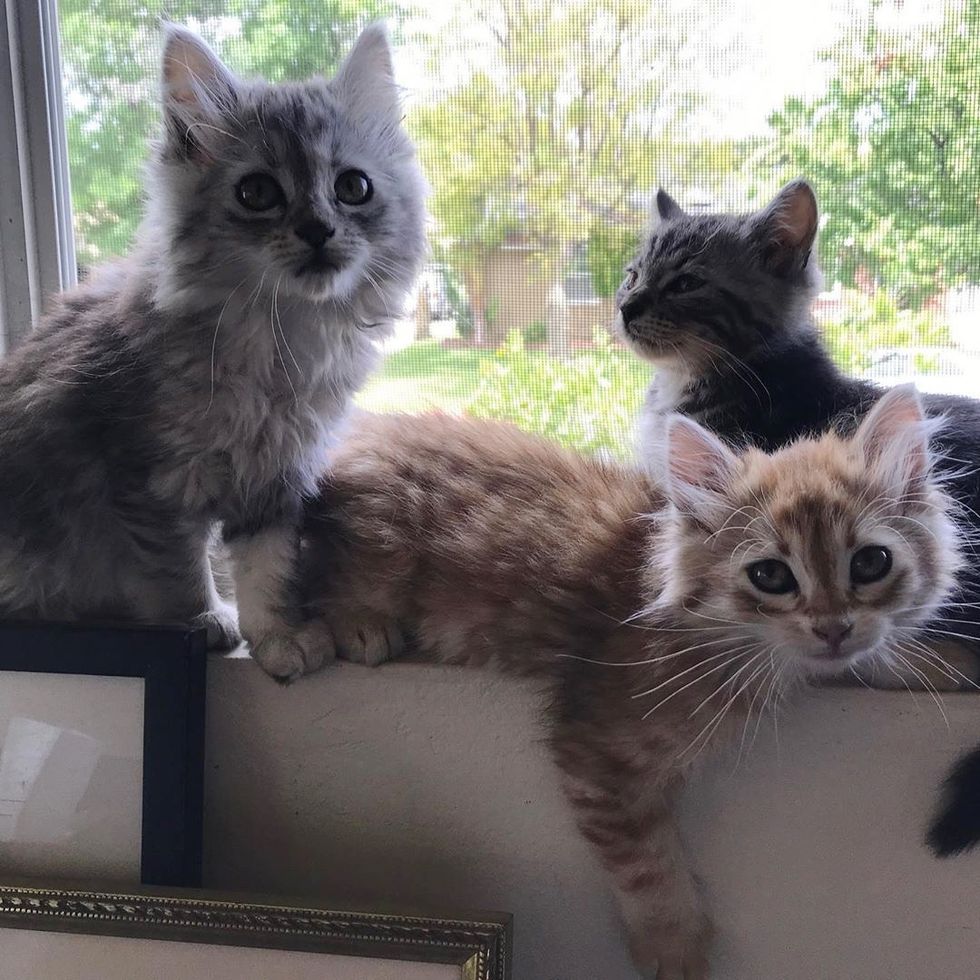 Alley Cat Rescue
"I started TNR two years ago. When I see sick and dying kittens on the street as well as those that end up at the shelters, I know it could have been prevented if only the mother cat had been spayed," Drew told Love Meow.

"So I volunteer as much as possible not only to prevent suffering for future litters of kittens, but to give the adult cats a better quality of life as well."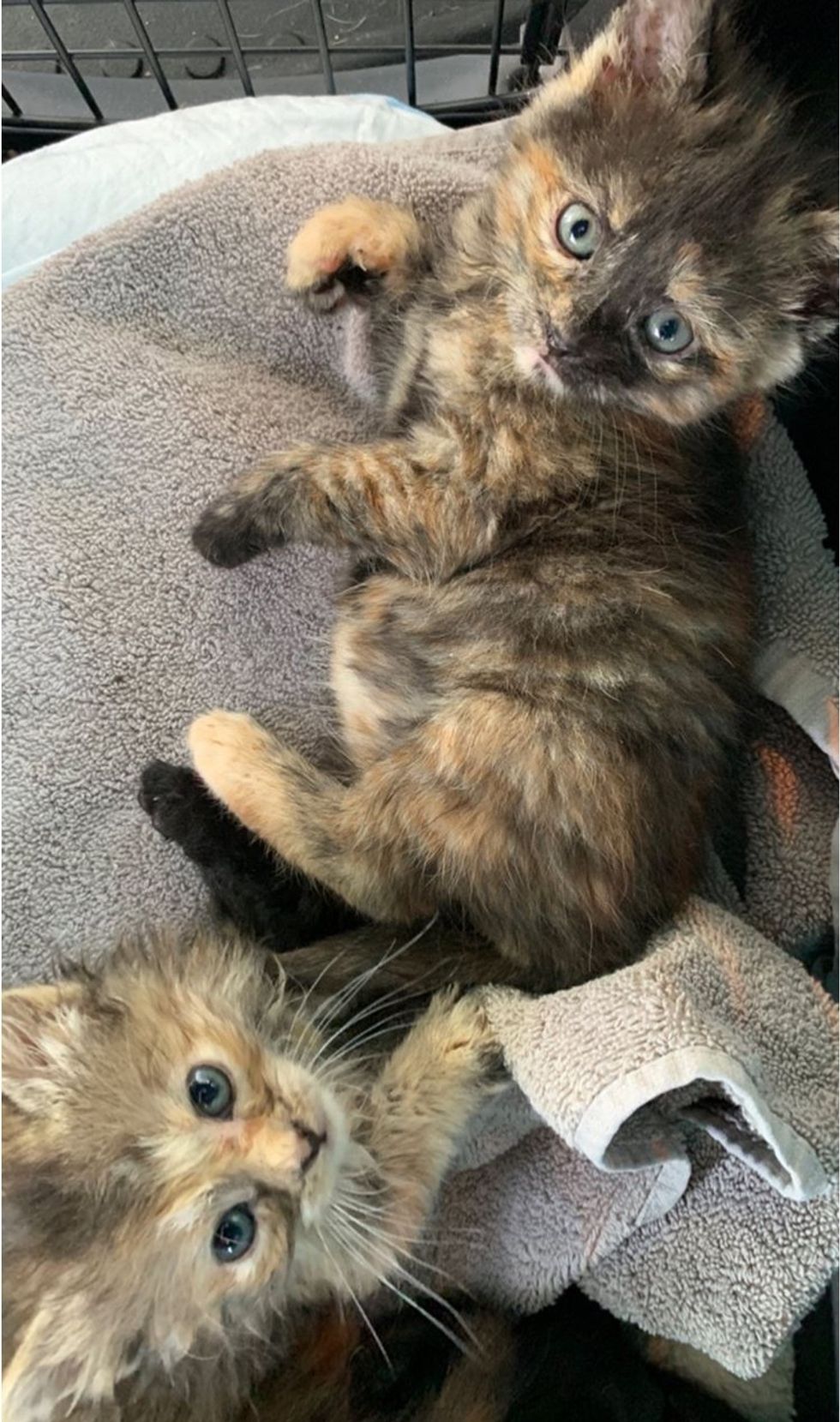 Alley Cat Rescue
Drew went to pick up three kittens but ended up getting five more a chance at a better life.
Knowing that these kitties will have a loving home ahead of them instead of continuing the cycle on the streets, it is what gets Drew and many other rescuers up in the morning to continue doing what they do for these animals.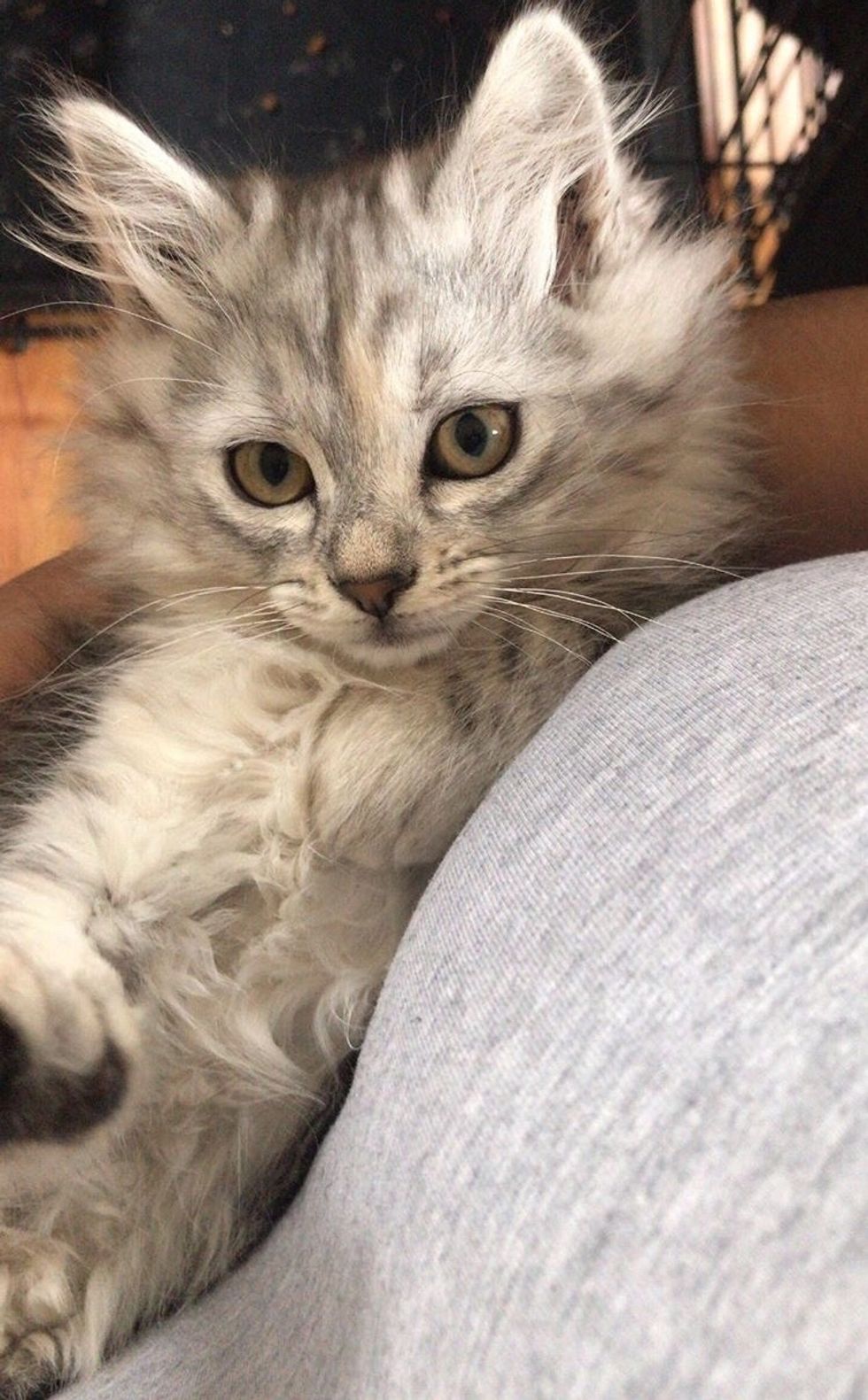 Alley Cat Rescue
Follow updates on the kitties and Alley Cat Rescue on Facebook and Instagram.
Watch video: three feline siblings in their foster home:
Former street kittens thriving in foster homeyoutu.be
Share this story with your friends.
Related story: Man Rescues Kitten Found Outside Garage and Comes Back to Find His Brother