Osamu the newly adopted kitten is finally ready to meet his nine siblings for the first time. This little fluffy boy is absolutely fearless and eager to play, but his nine brothers and sisters are very nervous and unsure about this tiny puff of fur.
[Scroll down for video]
"Play with me! I'm Osamu!"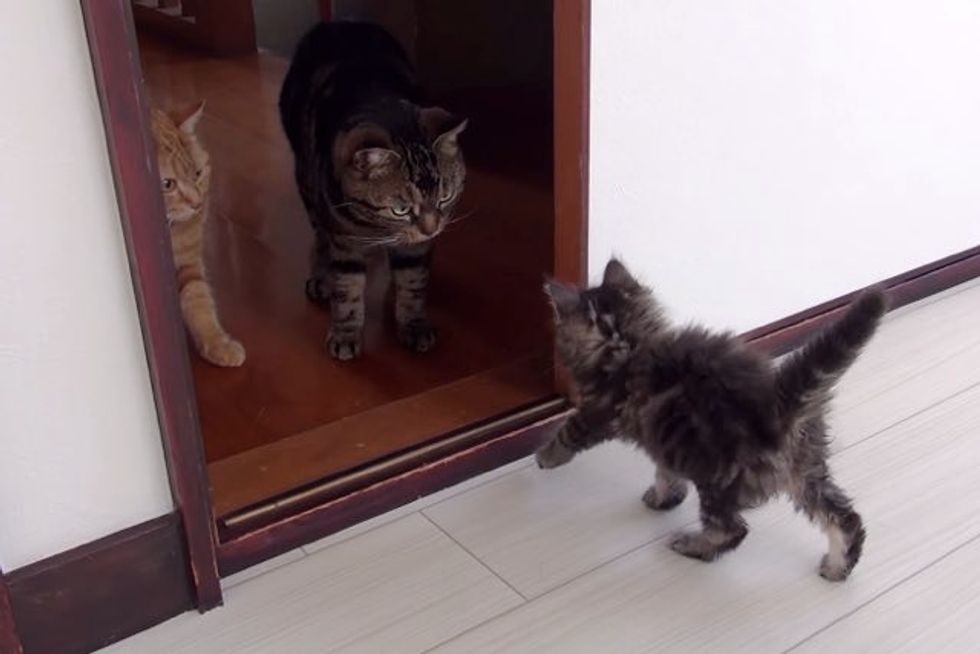 "Don't run away! I'm just a kitten. I won't hurt you."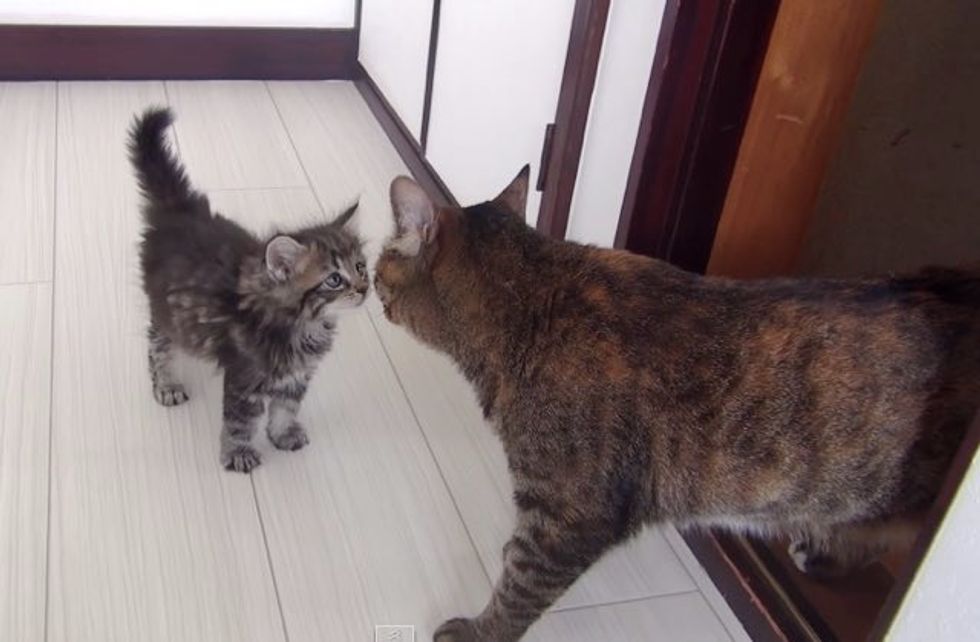 Watch this cute video:
Later at diner, this happens... See who is eating with the nine kitties now!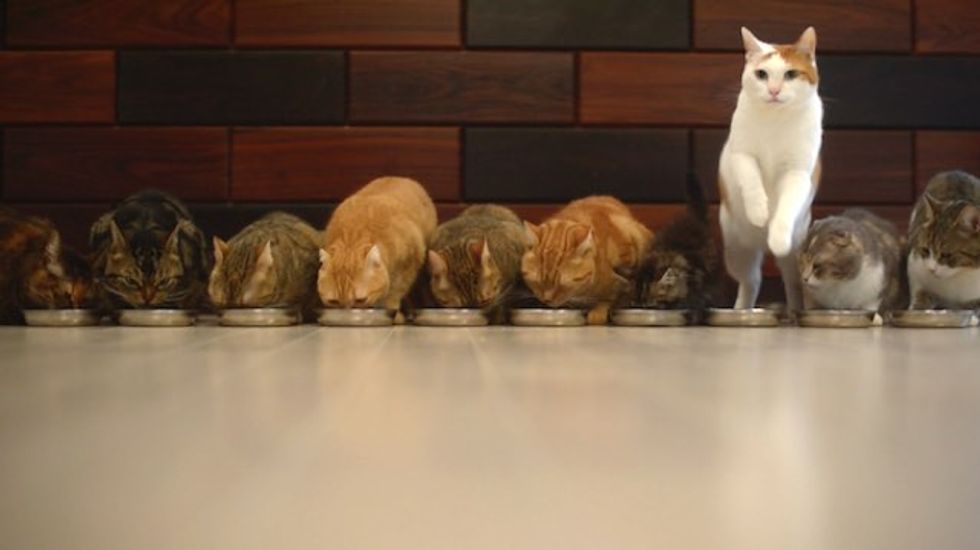 "Are you done with yours? I help!"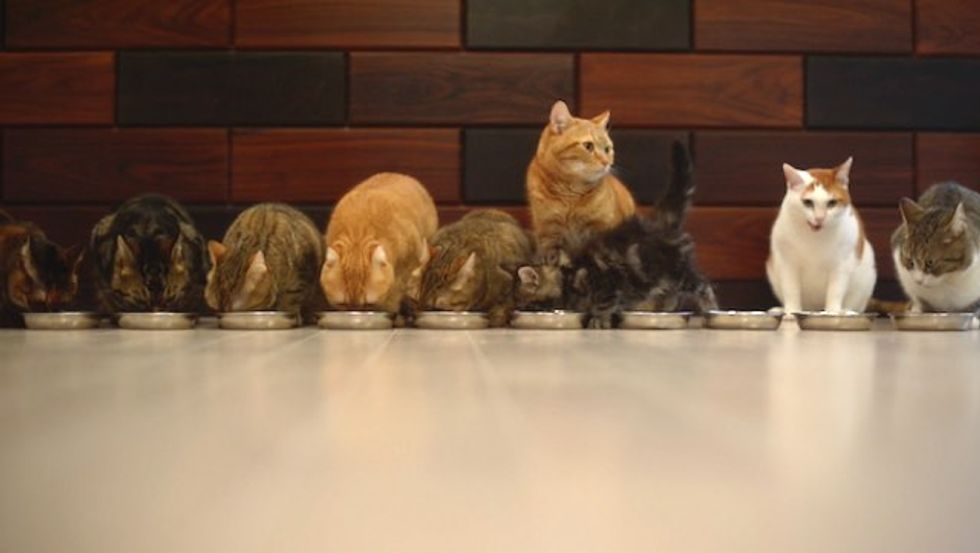 A family of 10! Complete!