A little kitten came to The Wellington SPCA without a home but later found a rabbit who would play with him and teach him how to be a cat. Pikachu the rabbit loves foster kittens. "Pikachu is so placid, he just flops around while (the kittens) climb all over him and nom on his ears. He's an only bunny so I think he likes the attention," Frances the foster mom wrote via reddit. She took the two buddies to a park the other day, and Pikachu demonstrated to his foster kitten how to pounce.
Pikachu has fostered many kittens in the past. Here is Pikachu and his favorite buddy Willow the blind cat.
Pikachu the bunny is teaching a foster kitten how to pounce.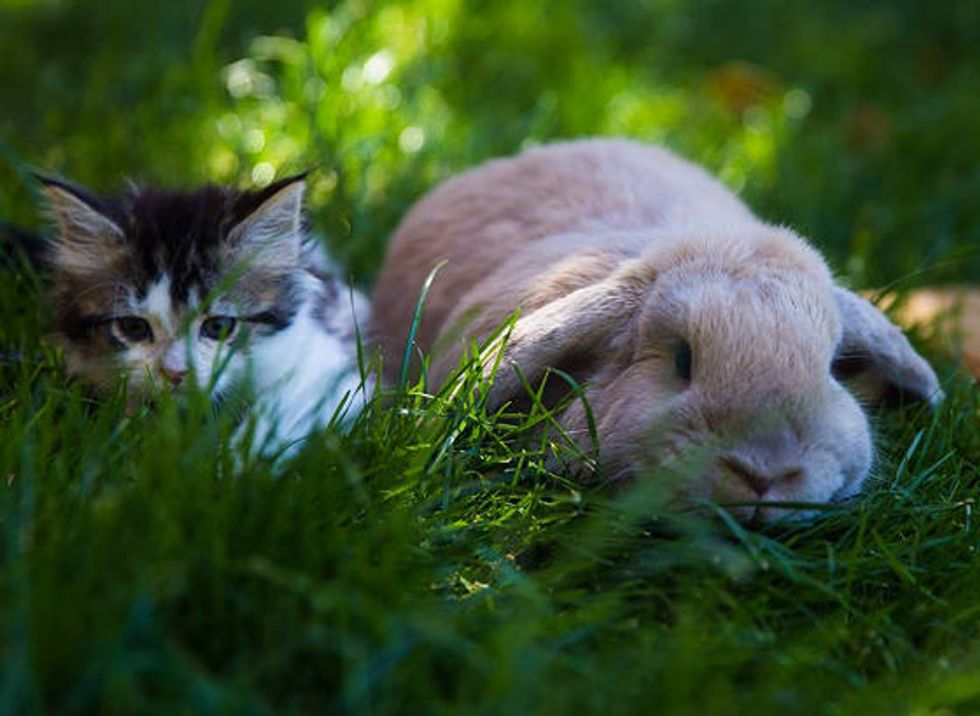 The kitten adores his rabbit friend.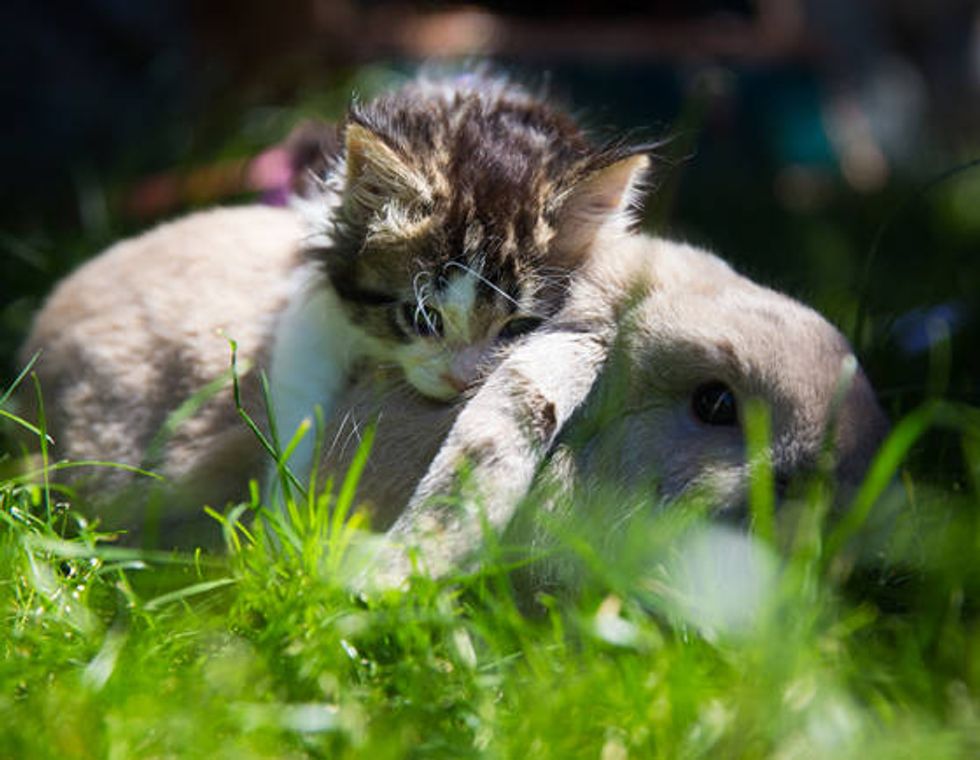 Photos by Frances, fosterer of The Wellington SPCA and photographer of F K YEA Photography.