Meet little Akoni! He is a tripod, but don't let that fool you. Even though he still wobbles when he walks, he is strong and can move further than his siblings.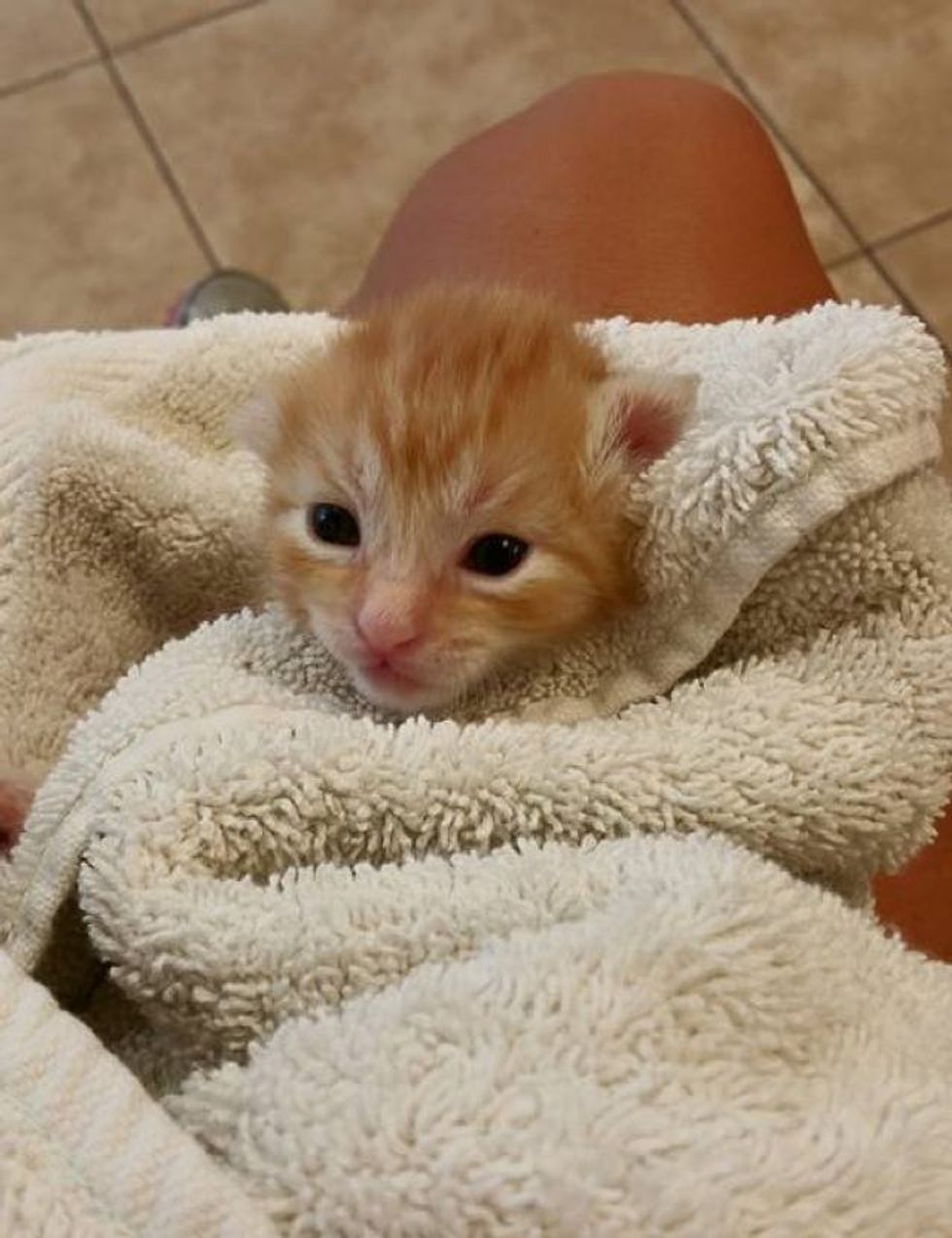 Akoni lost one of his hind legs at birth, but the little guy quickly healed up and didn't let anything slow him down. "He is a little fighter and made it through," said Good Karma Pet Rescue, an animal rescue group located in South Florida.
That little milk belly... He is bigger than his siblings too!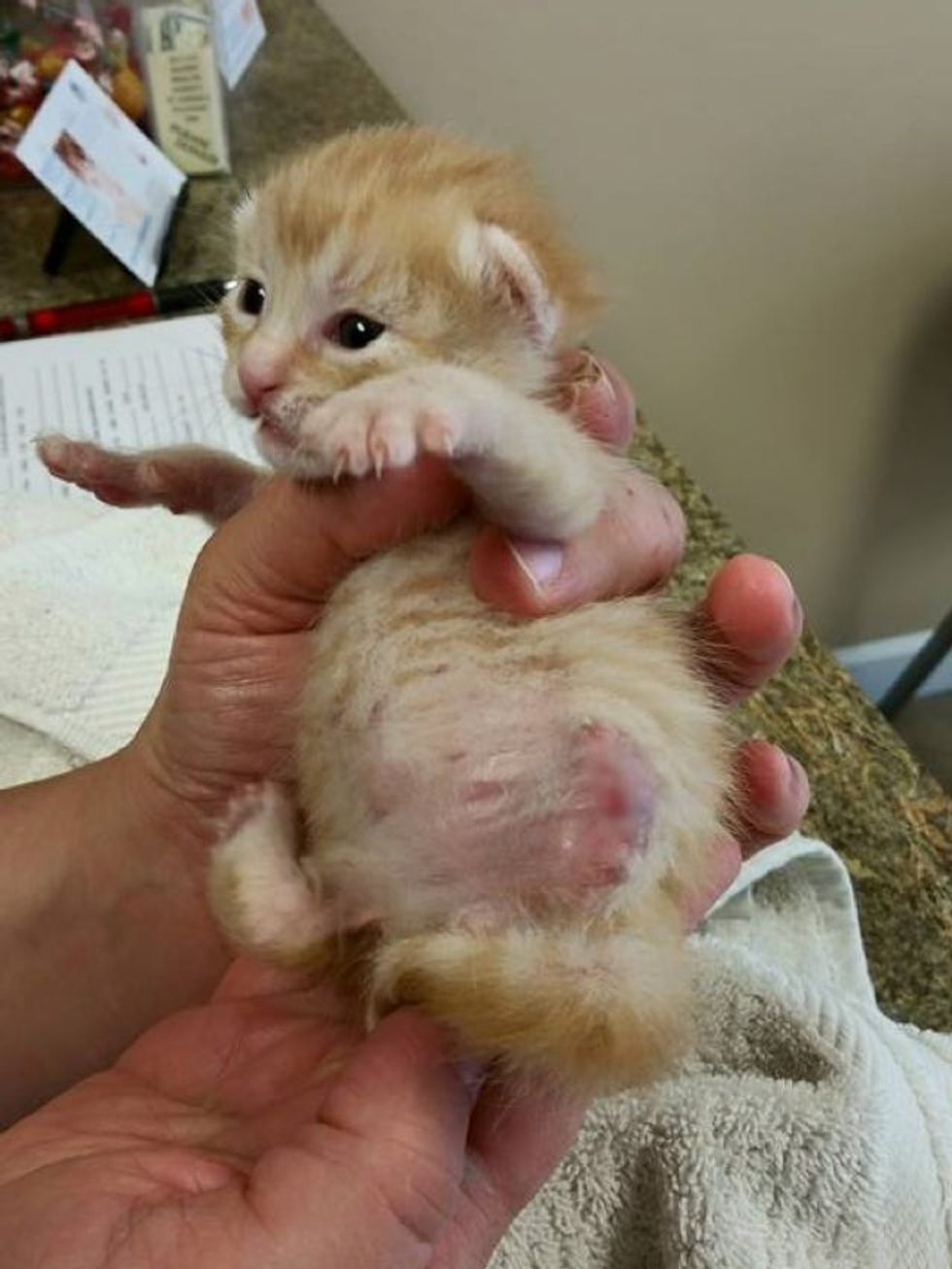 He's like the big brother in the litter. The ginger boy doesn't think missing a leg can slow him down at all. What a fighter!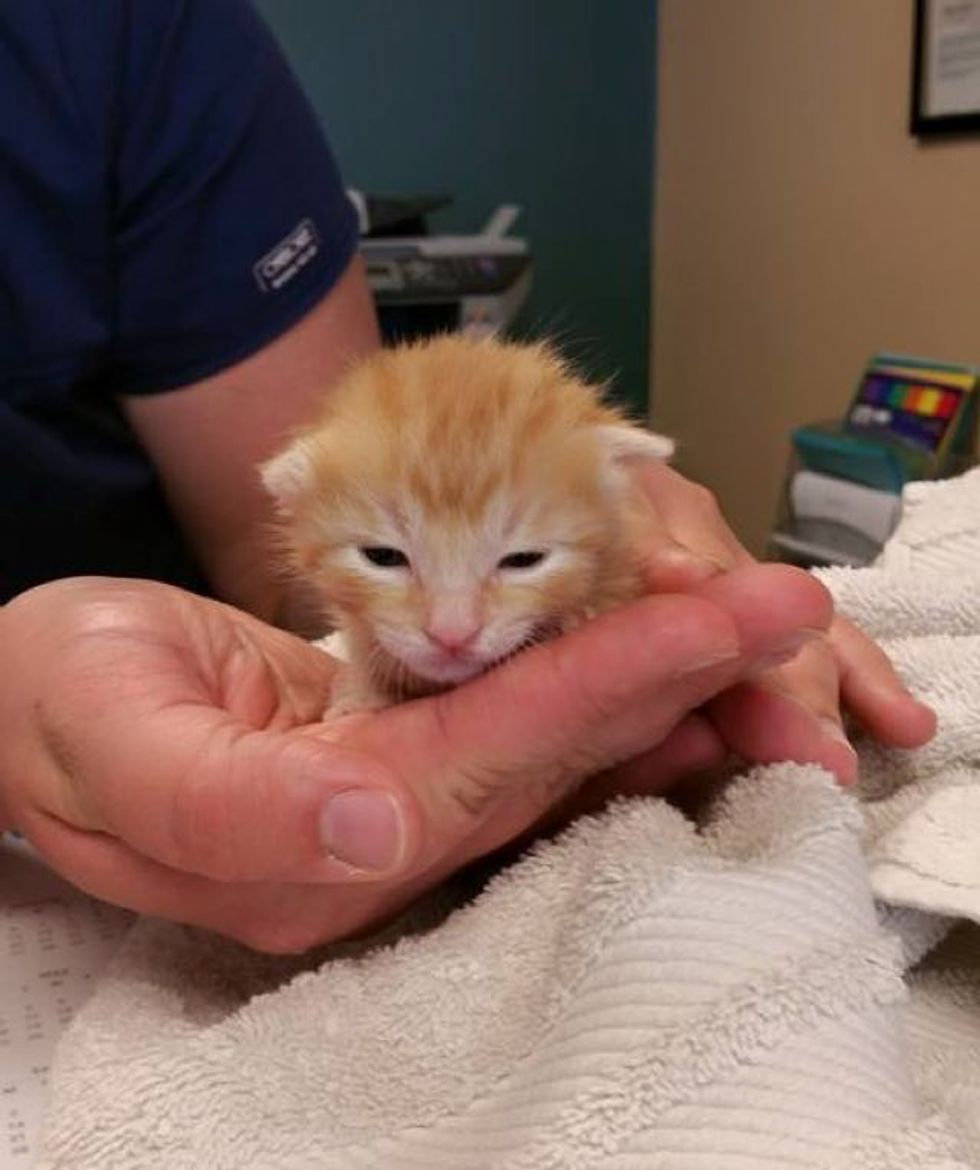 Here's a video of Akoni and his furry family, Mama Kiki, Ano (ginger boy), and Kaleha (torti girl). GG the dog is over seeing the well being of the furry family, helping mama whenever she can.
Share this story and help them find their forever homes!