A tiny kitten found himself in a sticky situation but a man came to his rescue and pulled him out to safety.
Meet Gavin!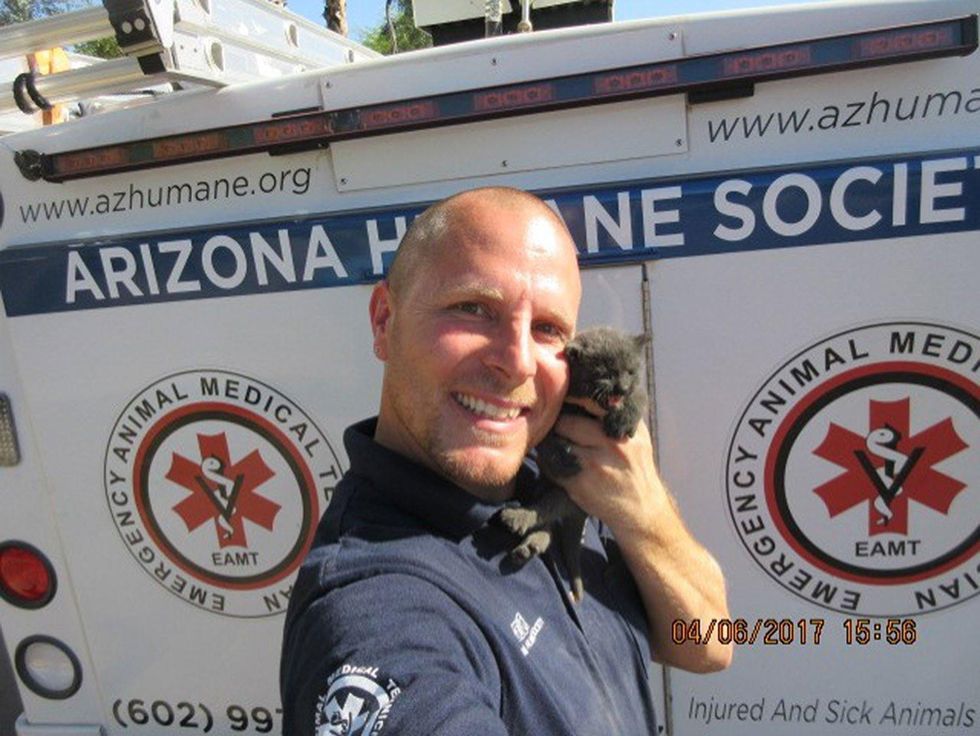 Arizona Humane Society
Last Thursday, the owner of a home in Phoenix, AZ, heard meowing coming from their attic and quickly alerted Emergency Animal Medical Technician Andy Gallo from the Arizona Humane Society.

Gallo didn't expect the extend of the search and work that would go into this rescue.
The kitten was displaced in the wall possibly after the cat mother moved her litter to the attic and somehow the kitten fell into the wall, according to the shelter.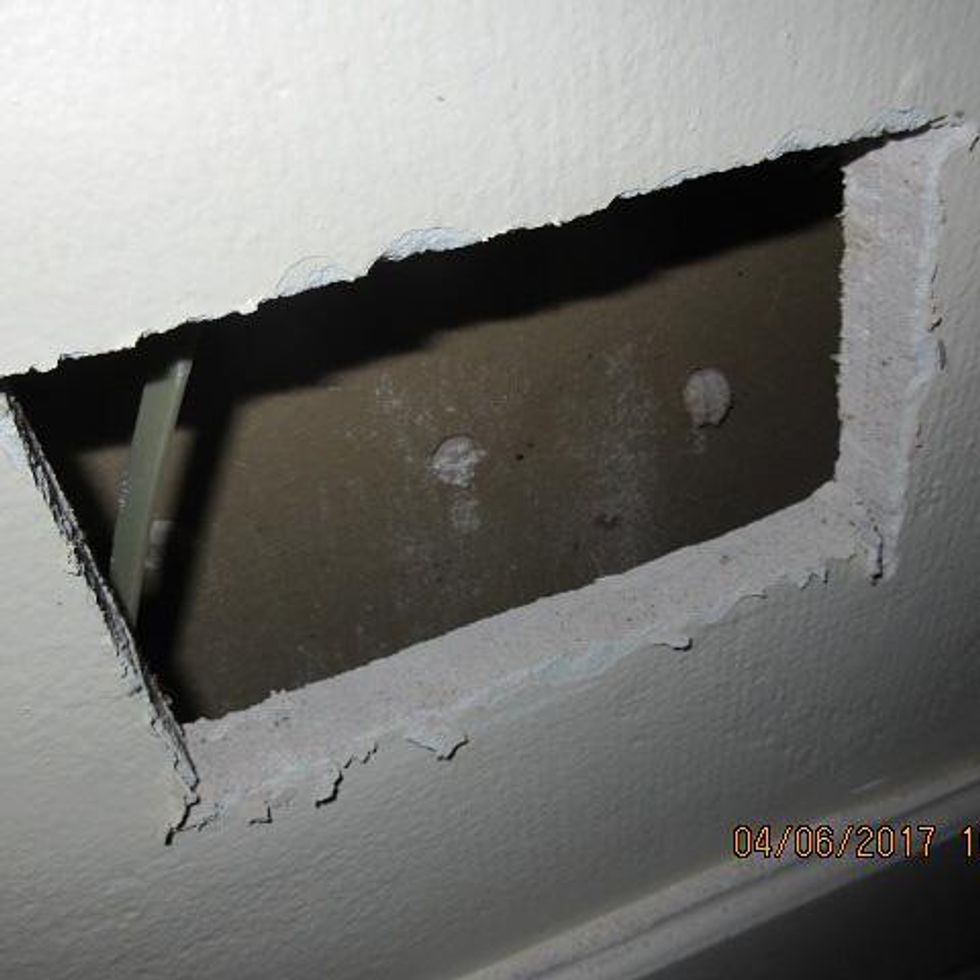 Arizona Humane Society
"It was one of my more difficult rescues and I was surprised to find that I would have to not only cut through dry wall but also cut through concrete with my saw in order to save the kitten," Gallo told PeoplePets.
"I knew I had to do whatever it took to save the kitten's life."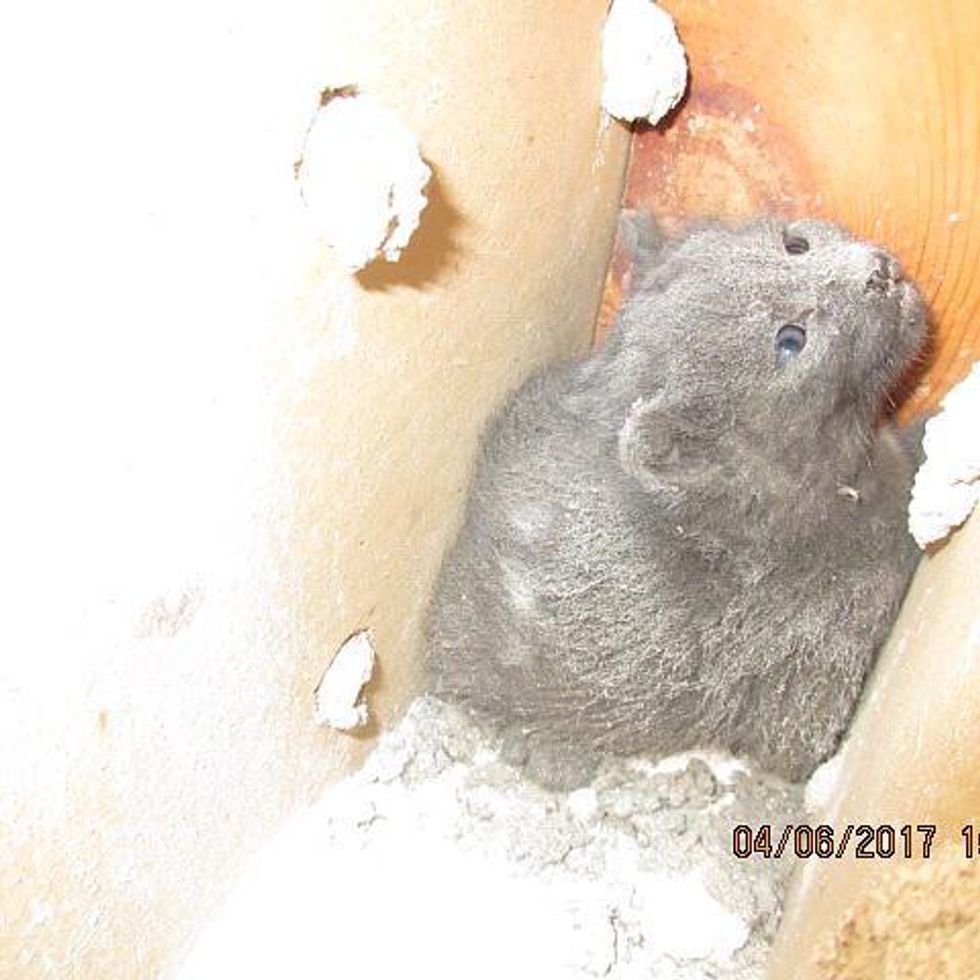 Arizona Humane Society
When Gallo found the kitten, it revealed the cutest little dusty furball wedged in a very tight gap. Gallo carefully removed him from the wall and placed him in his arms. The tiny feline buddy loved the cuddles and started purring aloud.
Gavin is very young and is now being bottle fed every 2-3 hours. He will be up for adoption when he is big enough.
Arizona Humane Society
"After cutting through drywall and concrete, (Andy) was able to rescue this sweet kitten trapped inside of a wall."
Happy and loved!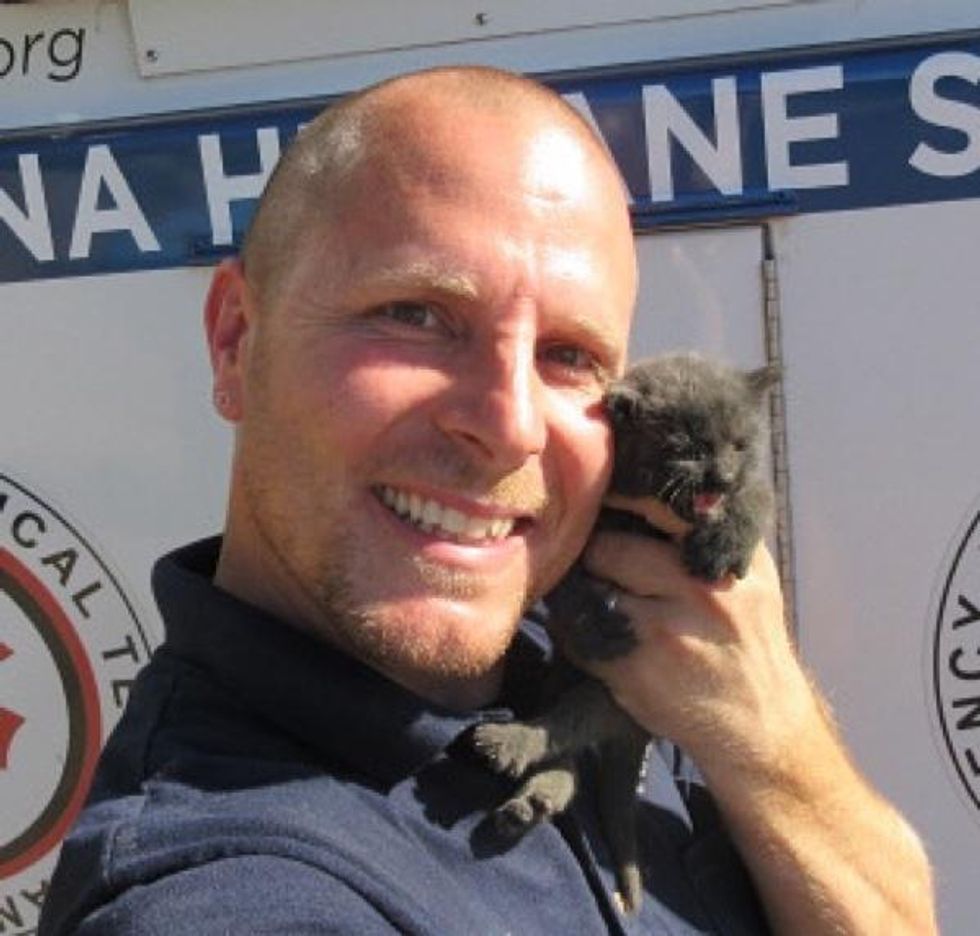 Arizona Humane Society
Share this story with your friends. If you would like to support their rescue efforts, click here to see how you can help. Follow Arizona Humane Society on Facebook and Instagram.
Related story: Homeless Persian Cat Wanders Up to Man During House Inspection, Meowing for Love