A curious kitty found herself in a tight situation when she got stuck in the wall of a house that was under construction.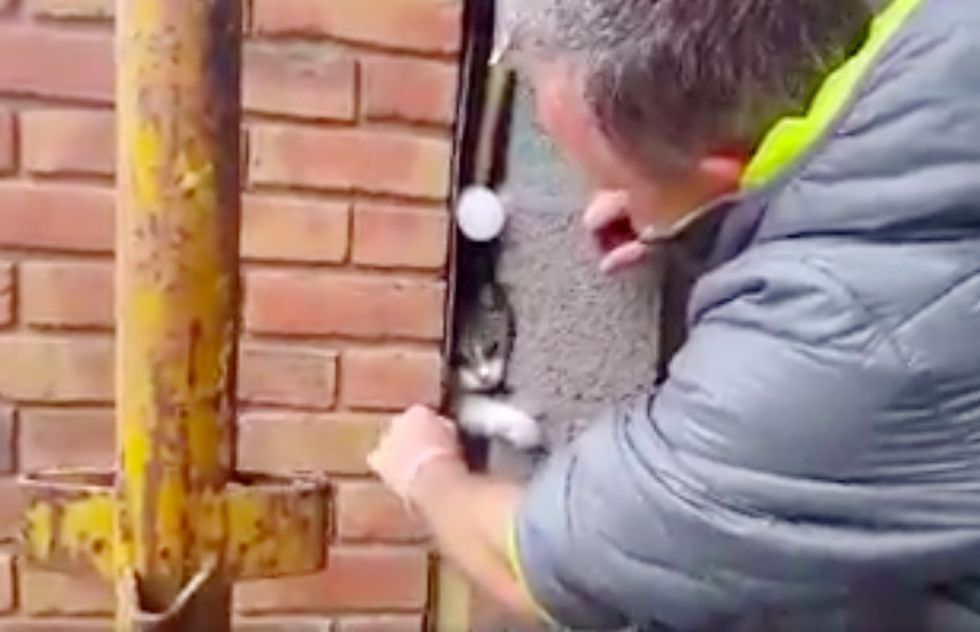 Campbell Baird
The home owner, Campbell Baird, came to check on the construction work and that's when he heard meowing.
He began to trace the sound and could hardly believe what he found—a cat trapped in a small cavity of the wall. "(The cat) had fallen down between the brick in the new house," he said.

Campbell pulled some of the insulation out, and then grabbed his tools and carefully drilled, hammered and chiseled away part of his newly built wall to free the cat.
After knocking at the wall for about an hour, he was able to get an opening large enough for the kitty to squeeze through.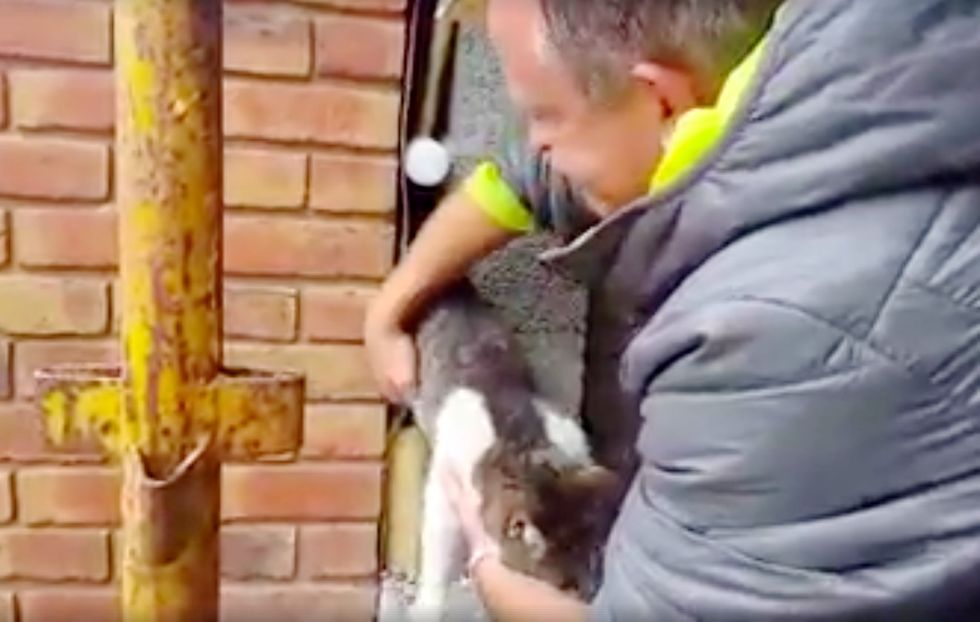 Campbell Baird
Once the kitty was out, he noticed a blue collar on her and knew that she might belong to someone. He posted a video of the kitty's rescue on Facebook, hoping it would help find the kitty's rightful owner.
"(I) couldn't leave her stuck in there," he said.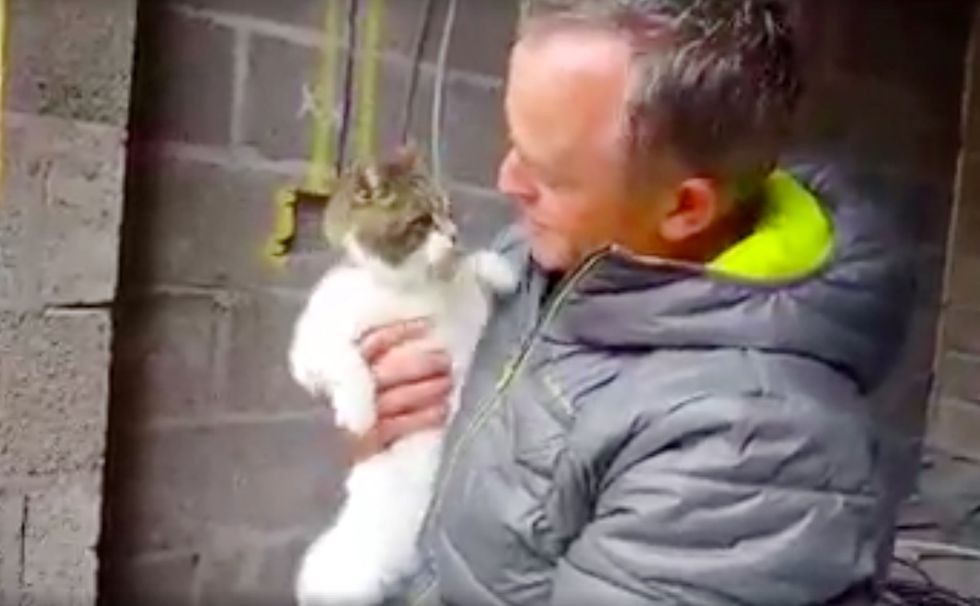 Campbell Baird
Campbell was glad that he had made the trip to the house that day so the kitty could be saved.
After knocking a few holes and drilling the wall, the curious cat could finally squeeze herself out from the wall. Watch it in this video:
Campbell was planning to take the kitty to the vet the next morning to see if she had a microchip but a few hours after the video was uploaded, a neighbor recognized his cat and reached out to Campbell.

"(Her) owner saw the photos on Facebook and contacted me. He lives just behind me and I took the cat round to him," Campbell said. "The cat is now back with its owner."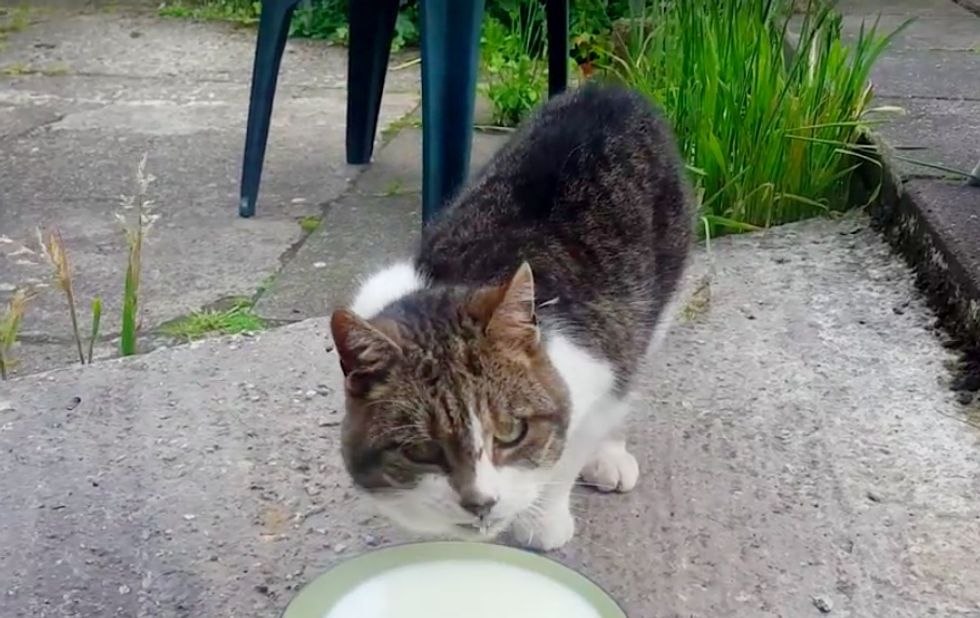 Campbell Baird
Share this story with your friends.

Related story: Woman Saves Kitten Trapped in Wall, Finds Four More and Mom Later, All Have Extra Toes