A litter of newborn kittens found their way in an Ocean Avenue alley in Brooklyn, New York during the harrowing Hurricane Sandy, but were saved by a man who walked more than a mile in the brewing storm to bring the kitties to safety.
It was Monday afternoon, while Spencer Service, the 26-year-old Prospect Park employee, was awaiting the biggest storm to hit New Year City, he spotted a few kittens and a cat moving around in the alley.
As the storm began to gain force, Spencer and his roommate rushed down with a cardboard box, hoping that would provide them a shelter. Once the shelter was set up, Service thought something more needed to be done. He went back to his apartment and brought with him a cat carrier. The next challenge was to lure the protective cat mother inside.
To his surprise, the cat mama went right into the carrier after he threw in a treat. "I picked each kitten up by the scruff of their necks, and made the hike," Service said.
The entire feline family was safely taken to the Sean Casey Animal Rescue where they were dried and given warmth and food that they desperately needed.
"I am planning on taking one of them," he said. "I can't not."
Cat mama and her newborn kittens found during Hurricane Sandy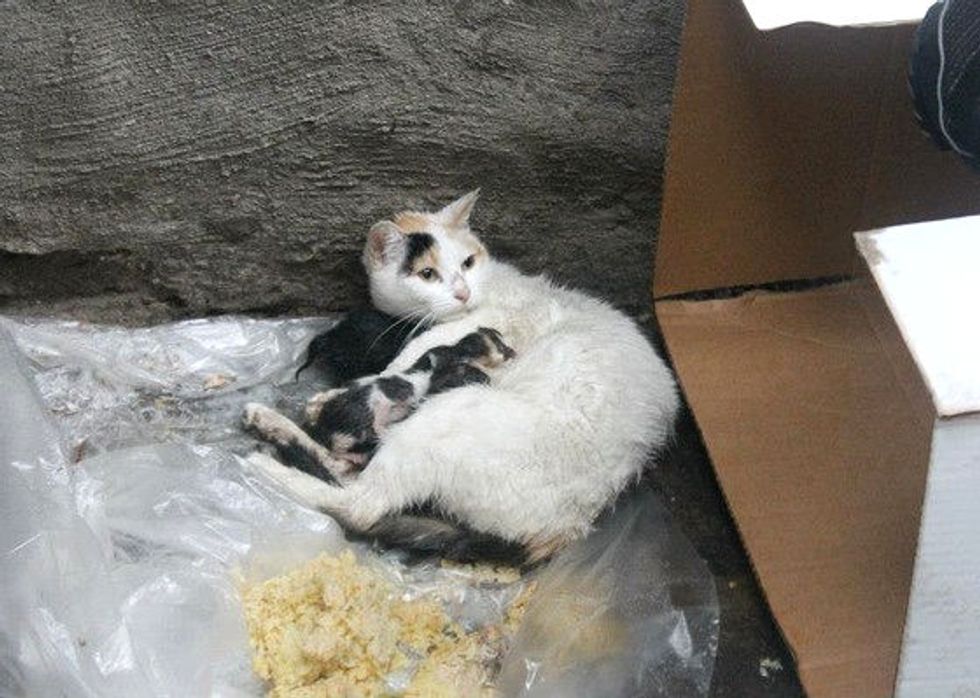 Spencer gently picked up the kittens and put them in the cat carrier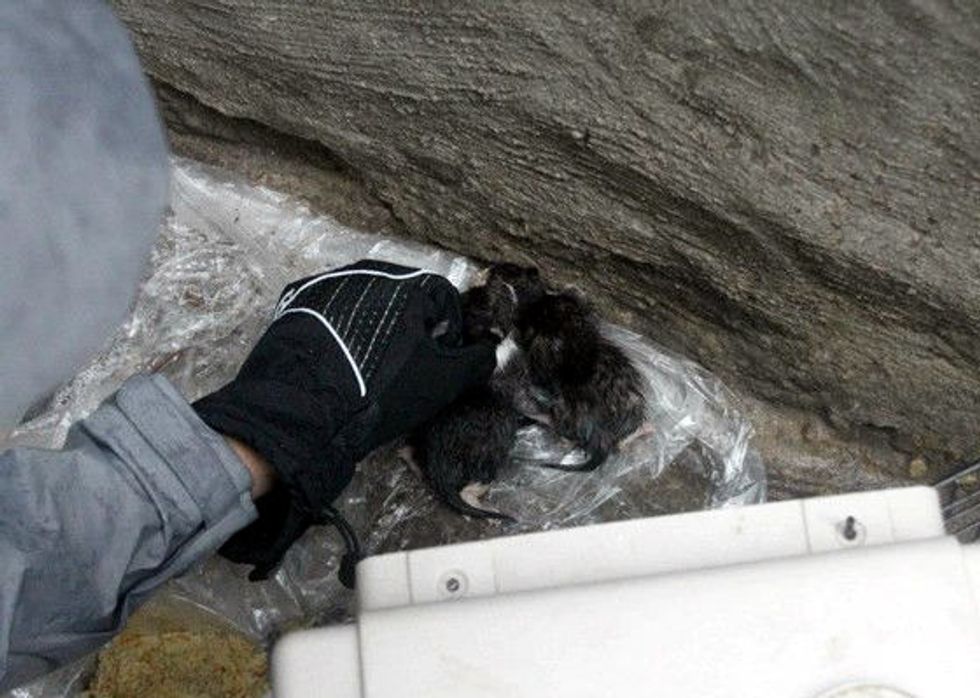 He embarked on a trek to the Sean Casey Animal Rescue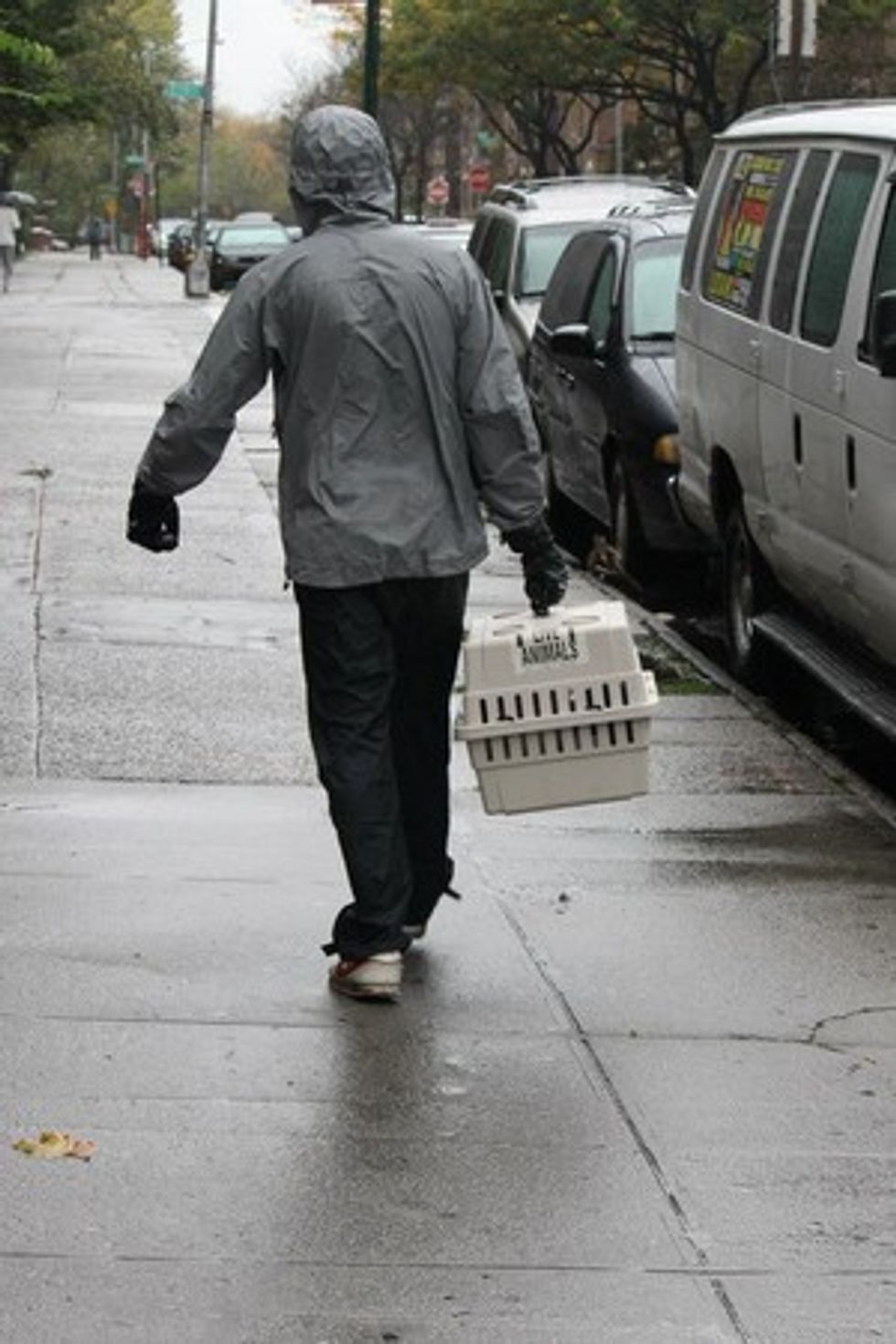 The cat family safely arrived in the shelter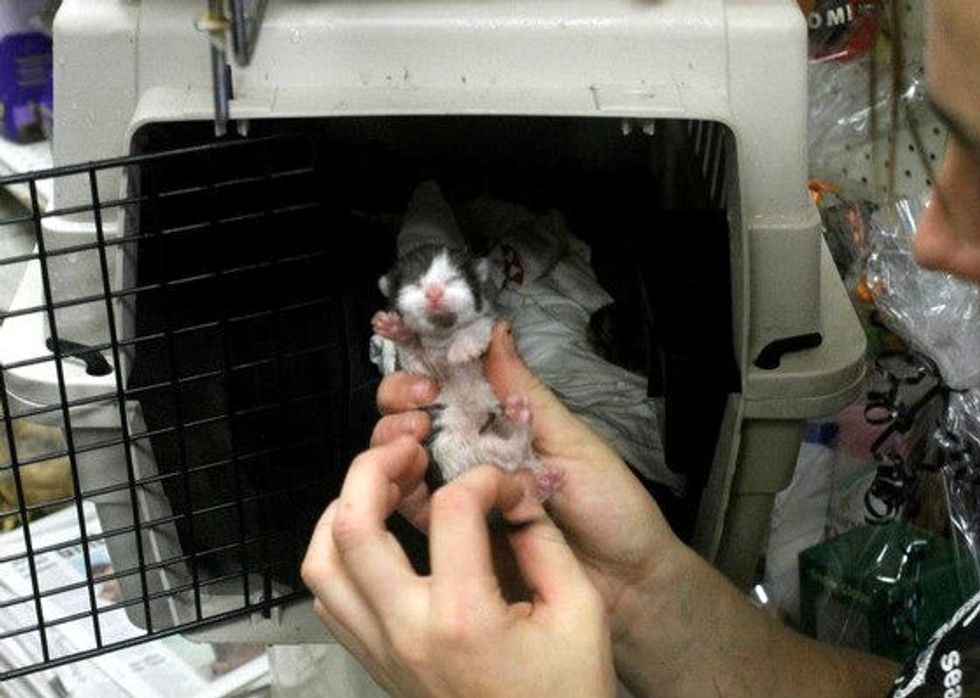 Source: Windsor Terrace Kensington Patch. Photos by ©Spencer Service.