A biker saved a tiny abandoned kitten from being run over in a busy street. The kitty clung to him, asking him to be her forever human.
He didn't stand a chance!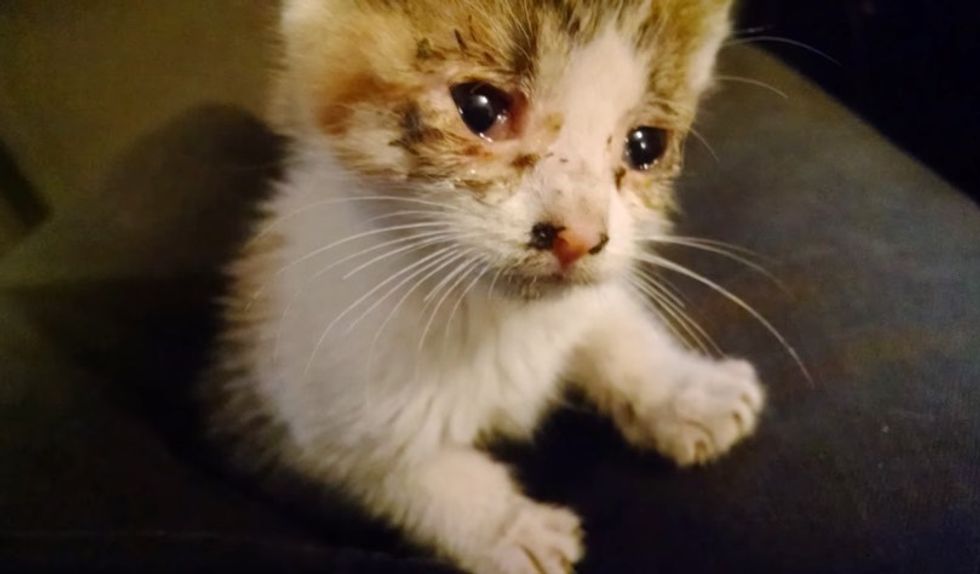 Desmond Shephard/YouTube
Two bikers spotted a little homeless kitten trying to cross a busy street. They immediately slowed down, and one of the bikers scooped up the kitten from being run over but he couldn't take her. Desmond Shephard approached the man who had the kitten and offered to help.
"Cats are my weakness, I can't just leave it here," Shephard said.

They decided to stow the little kitten in Shephard's helmet that was strapped on the back of his bike as it was the safest way they could find to transport the kitten.
Shephard knew he had to help the little fur buddy and get her somewhere safe.

[Scroll down for full video]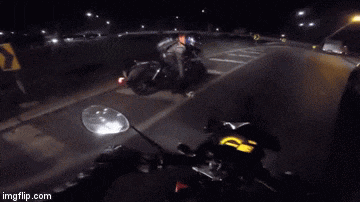 Desmond Shephard/YouTube
While he was riding home with the tiny furry passenger, he stopped several times throughout the trip to make sure the kitten was OK.

Initially, Shephard planned to find someone to take the kitten but changed his mind as he couldn't bear the thought of having the kitten in the wrong hands.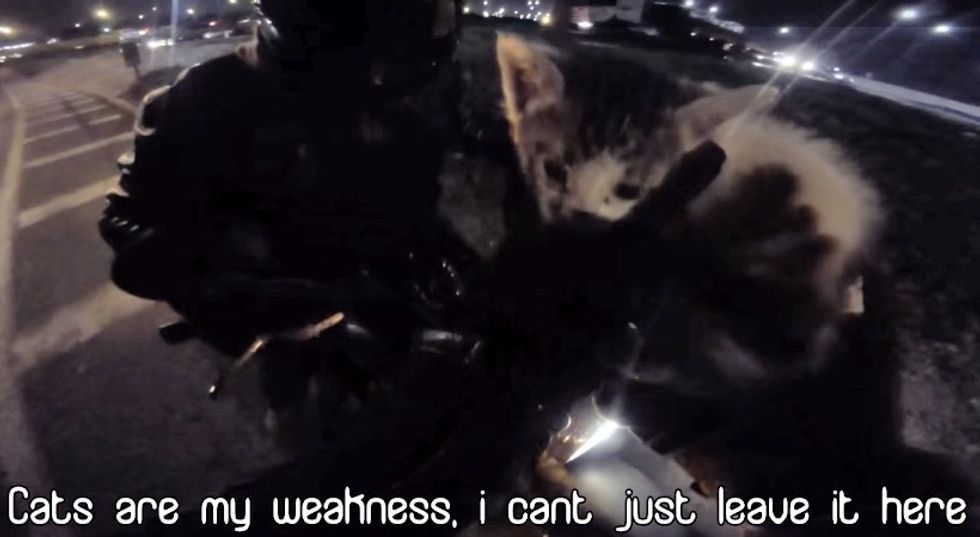 Desmond Shephard/YouTube
The kitten felt the love and became quite attached to Shephard. She climbed on his lap and demanded love and more love. "She happens to be a very lovely kitty. She follows me around and always wants to be with me," Shephard said.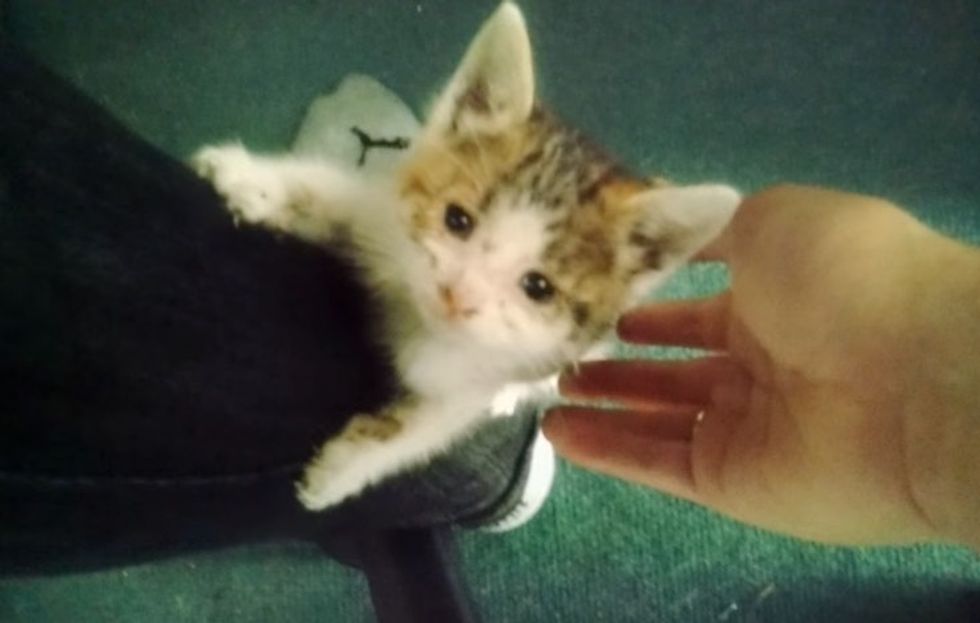 Desmond Shephard/YouTube
The kind-hearted gave her food through a syringe, and she finished it like a champ.
After her first vet visit, he began to treat her respiratory infection every day, several times a day.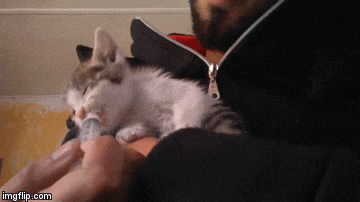 Desmond Shephard/YouTube
When the kitten cried for his attention and fell asleep in his lap on the first night, Shephard knew the little calico had decided where she wanted to be, and the rest is history.
Watch the full rescue in this heart warming video:
Two weeks after the rescue!
The kitten has been nursed back to health, and is as playful as she can be.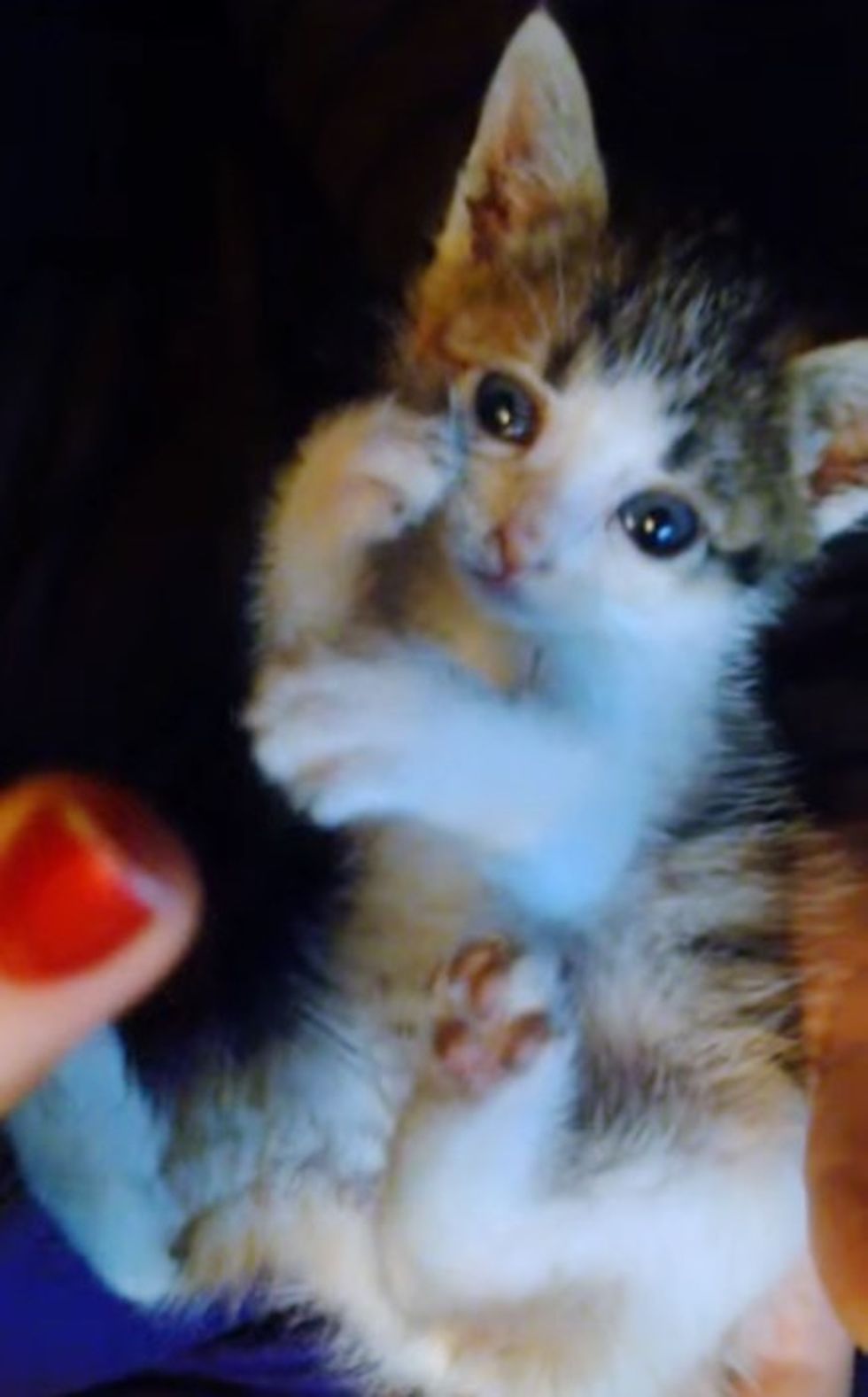 Desmond Shephard
Real men love cats! Share this story with your friends.
Related story: Man Rescues Kitten from the Road and Helps Him Walk Again