A man spent days searching for a crying kitten. He refused to give up until he found the kitten.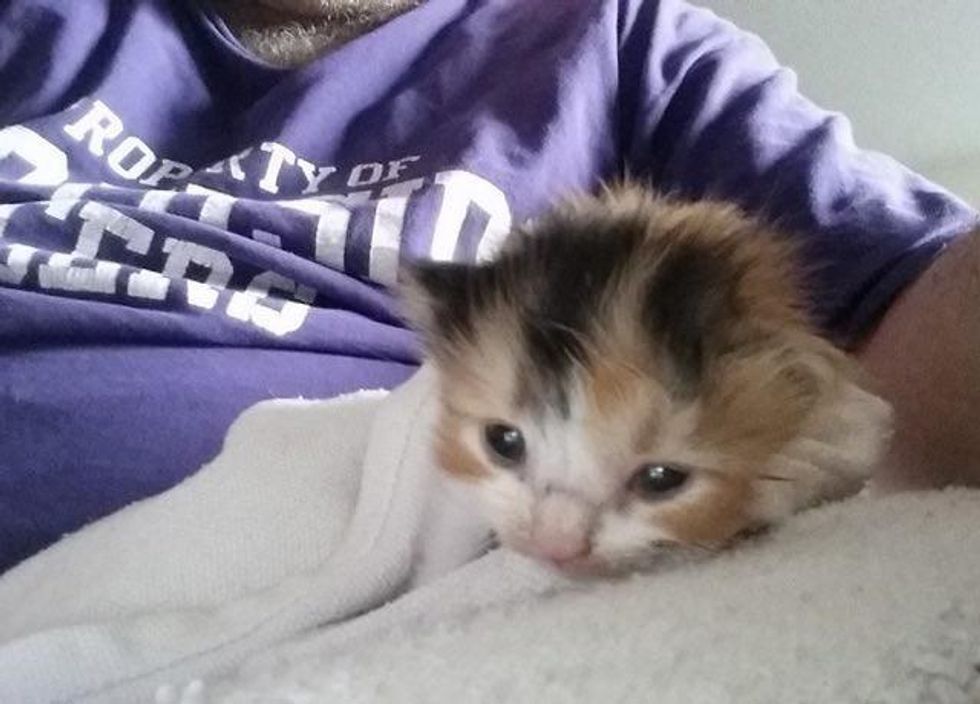 Michael Sullivan
Michael Sullivan shares the story with Love Meow:
"I own a print shop in Kaneohe, Hawaii. One day from the back of my shop I kept hearing a noise I thought to be a meow. I went out and investigated but just couldn't find anything. A few days went by and nothing. Then I heard it again. I was determined to find it.

There was a locked area another shop had access to where I didn't search earlier. The noise was coming from atop a crudely built storage space under a stairwell. It was too tall so I came back with a ladder and that's where I found 'Fluffy' all alone."
Little Fluffy fell asleep in her rescuer's pocket while he was caring for her around the clock.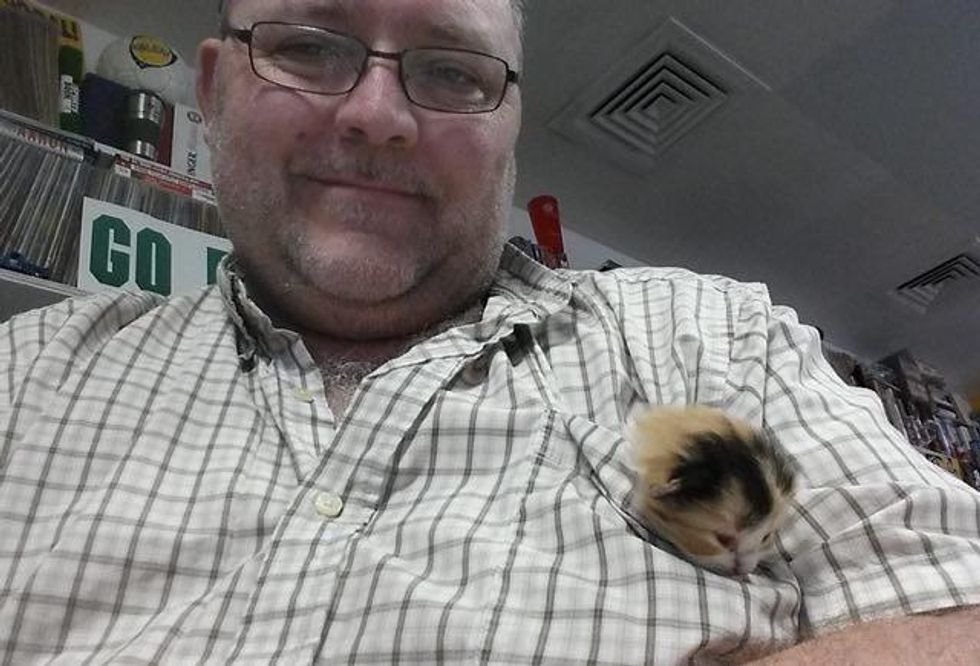 Michael Sullivan
"It was impossible for any cat to have been in that space. I came to the conclusion that someone had thrown the poor baby up there and left her to die. I immediately took steps to make sure she was going to live. My son took great care to make sure she was fed."
Fluffy calmed a bit after a full bottle, napping....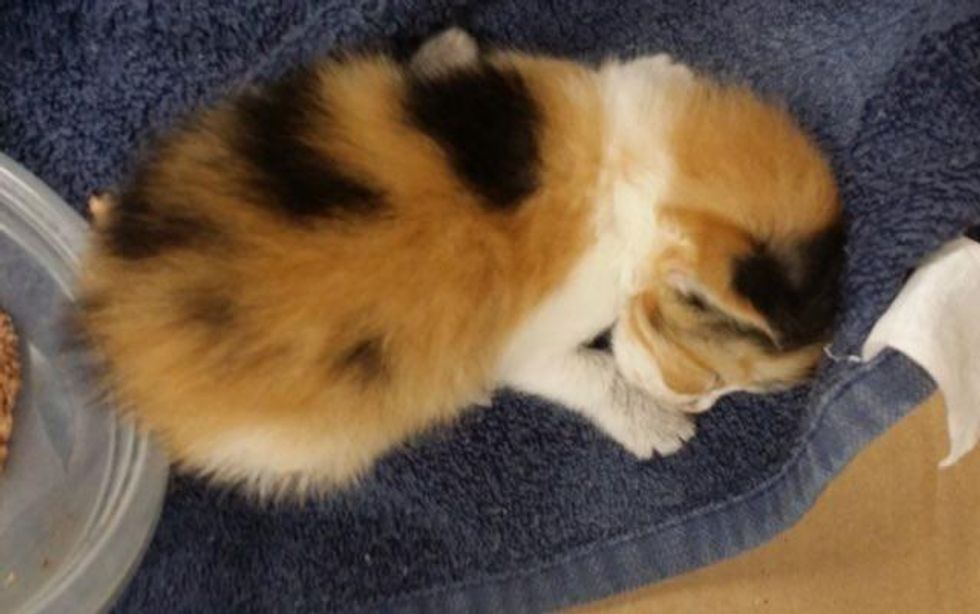 Michael Sullivan
Michael's son made sure the kitten was fed and happy.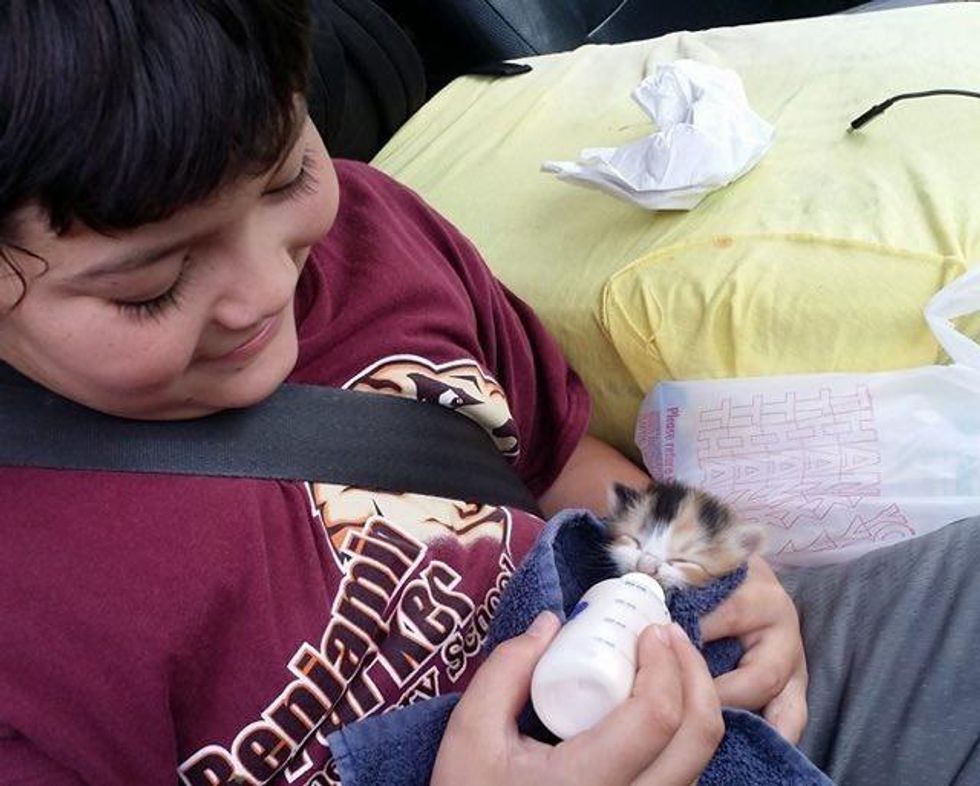 Michael Sullivan
"Now officially called Fluffy she has found a forever home with a friend that has two older cats who were accepting," Michael told Love Meow.
One of the cats that adopted her looks just like Fluffy! She has taken to her like her own.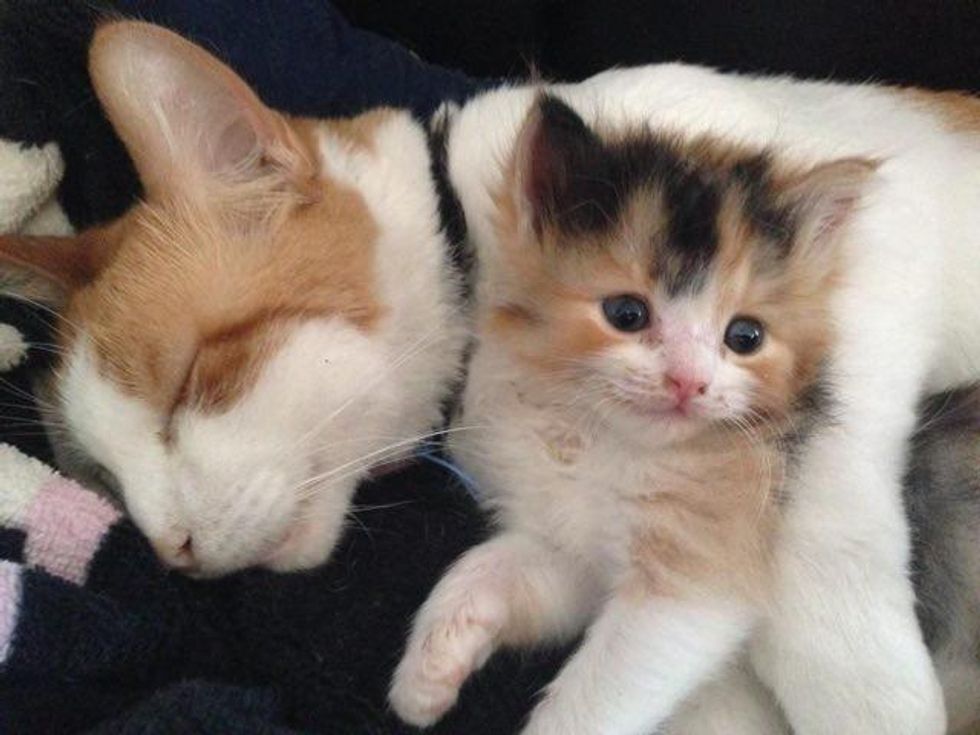 Michael Sullivan
"She's quite the playful one and my heart is happy.....even though I do miss her. I'm always thrilled when I get a photo via text to see how she's doing. So happy I saved her life."
Fluffy has all grown up, loves hogging the sink, and enjoying her life to the fullest.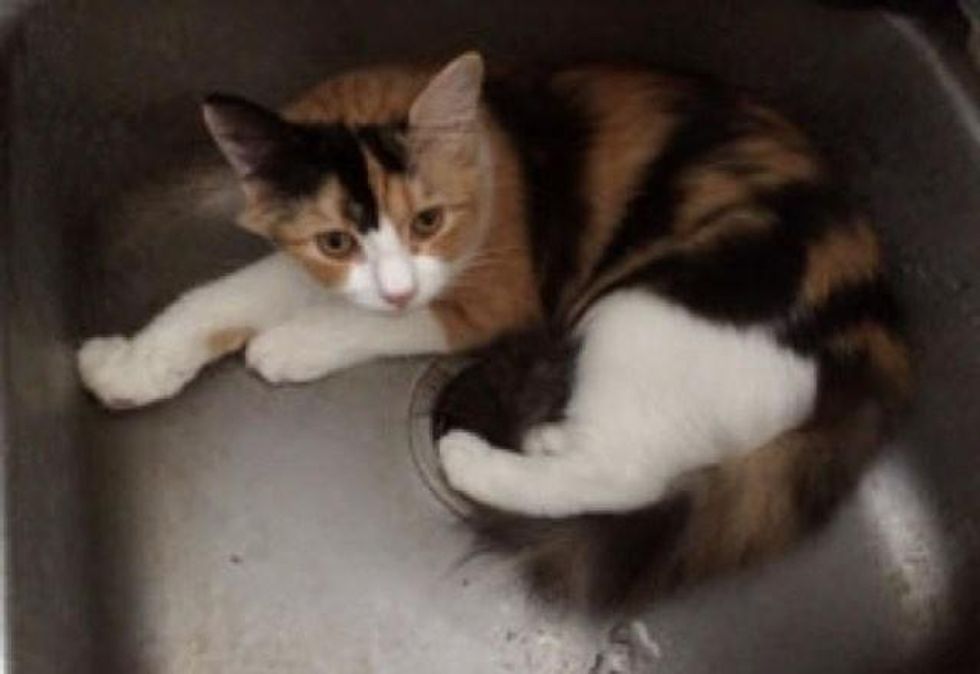 Michael Sullivan
Share this beautiful story with your friends!

Related story: Woman Saves Orphaned Calico from Dumpster and is Surprised to Find Out What a Rare Gem He is.