Marco the little kitten was only half the size of his siblings when he was found. It's amazing how far he's come.
"Marco was rescued by Annie, of Kitty Loft. He was 1 of 5 kittens nursing from a mama who had a broken leg and only weighed 4 lbs. Needless to say, their mom was not providing her FIVE kittens with the nutrients they desperately needed, so the kittens had a rough start. 2 did not make it, 2 did very well and Marco was in bad shape. He was half the size (14 oz) of his sisters (30 oz) and not eating at all," said Stephanie from Big City Little Kitty. "I asked if I could take him for a bit as I can take him to work and provide round the clock care, syringe feeding and a close eye. It worked!"
"Here he is at my office with his napkin bib on for a syringe feeding, one of his most famous photos"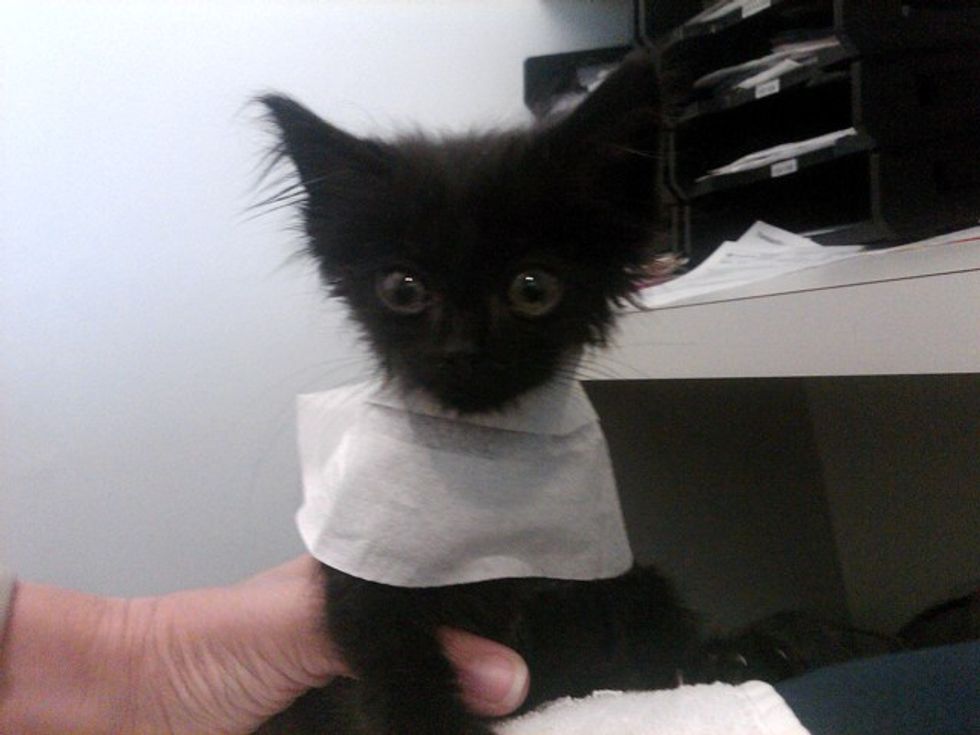 "Marco was soon eating on his own and thriving! He quickly mastered the art of snuggling and his cuteness level was through the roof!"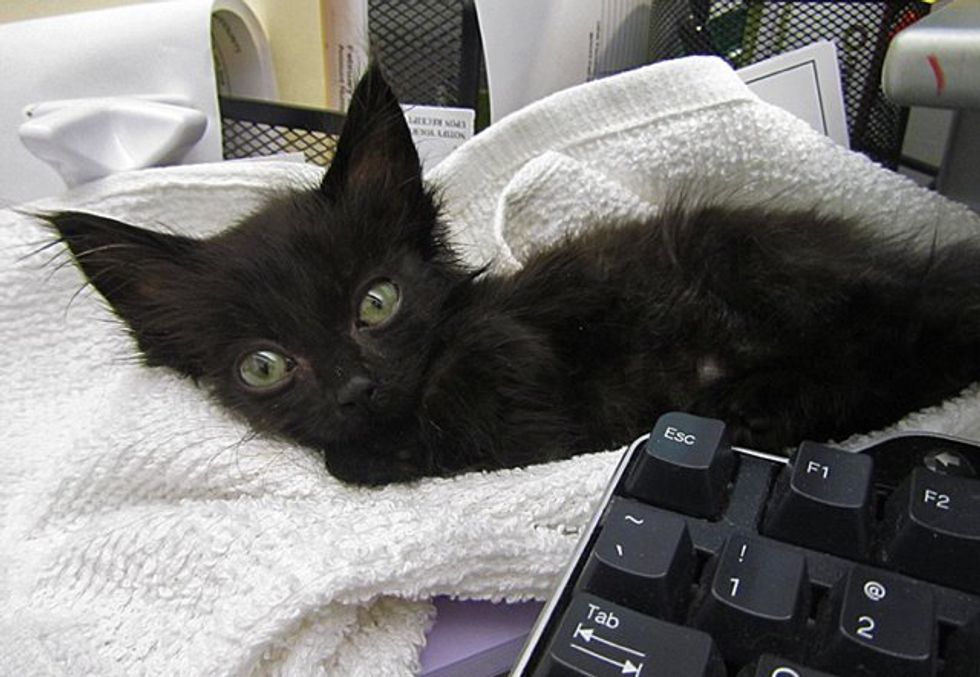 "Marco's a mush! He is content to lay on someone's lap ALL day!"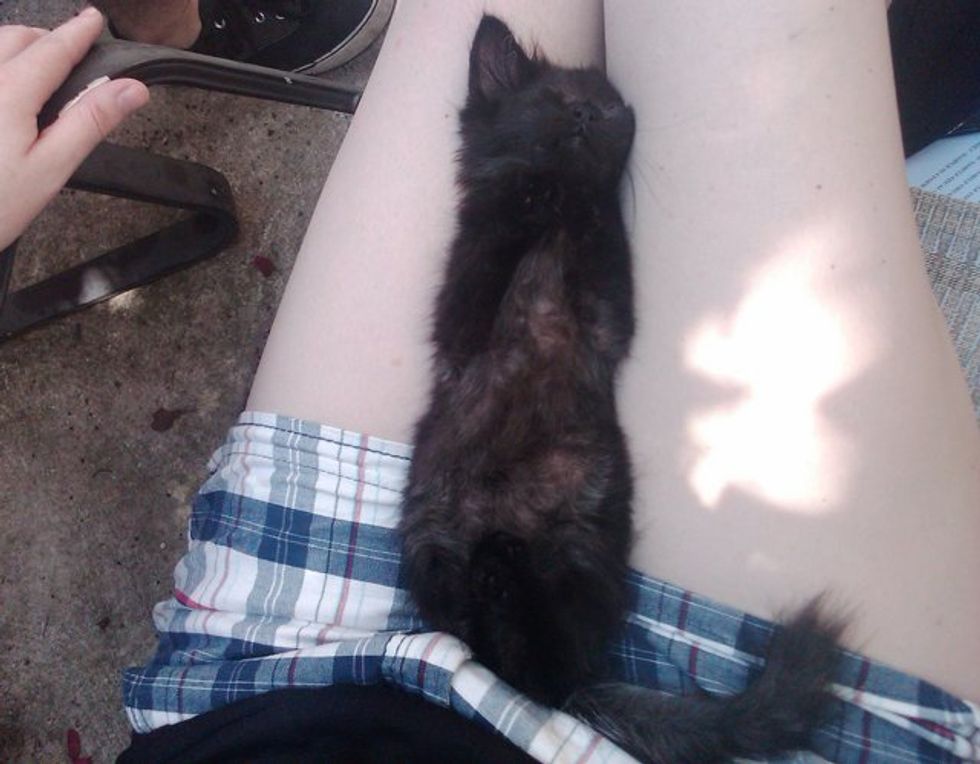 He's a lovebug.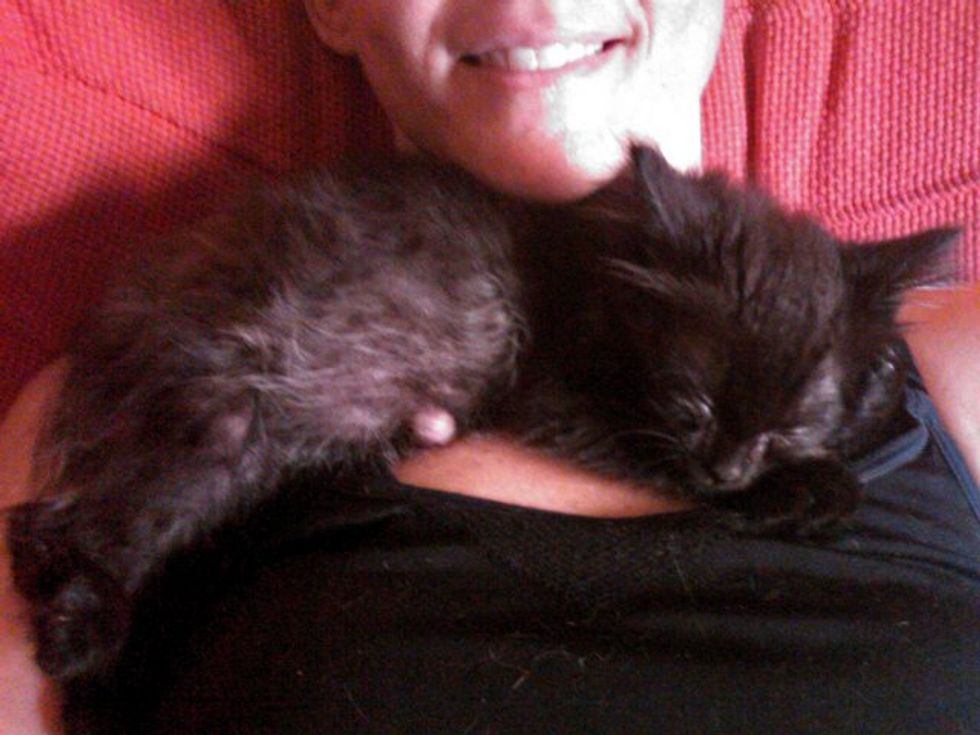 Marco "The Mush" has a forever home, with a mama and a papa and a big sis!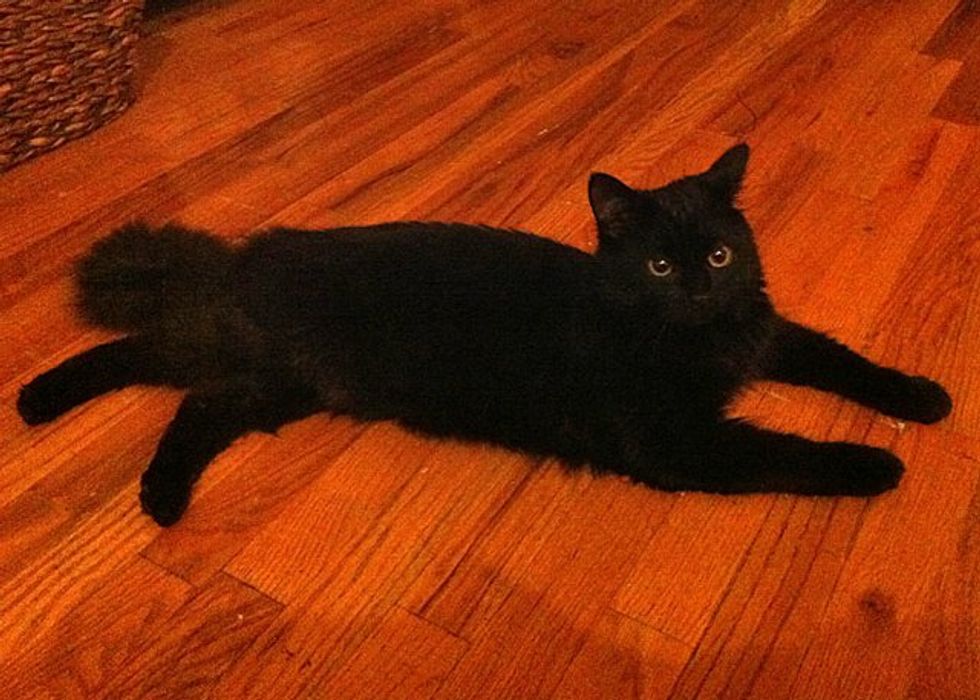 "I first met Marco when he was about 10 oz! (His new) mom says he is doing great, his official name is still Marco, but he's mostly called Little Guy. And he still has that awesome bushy tail! "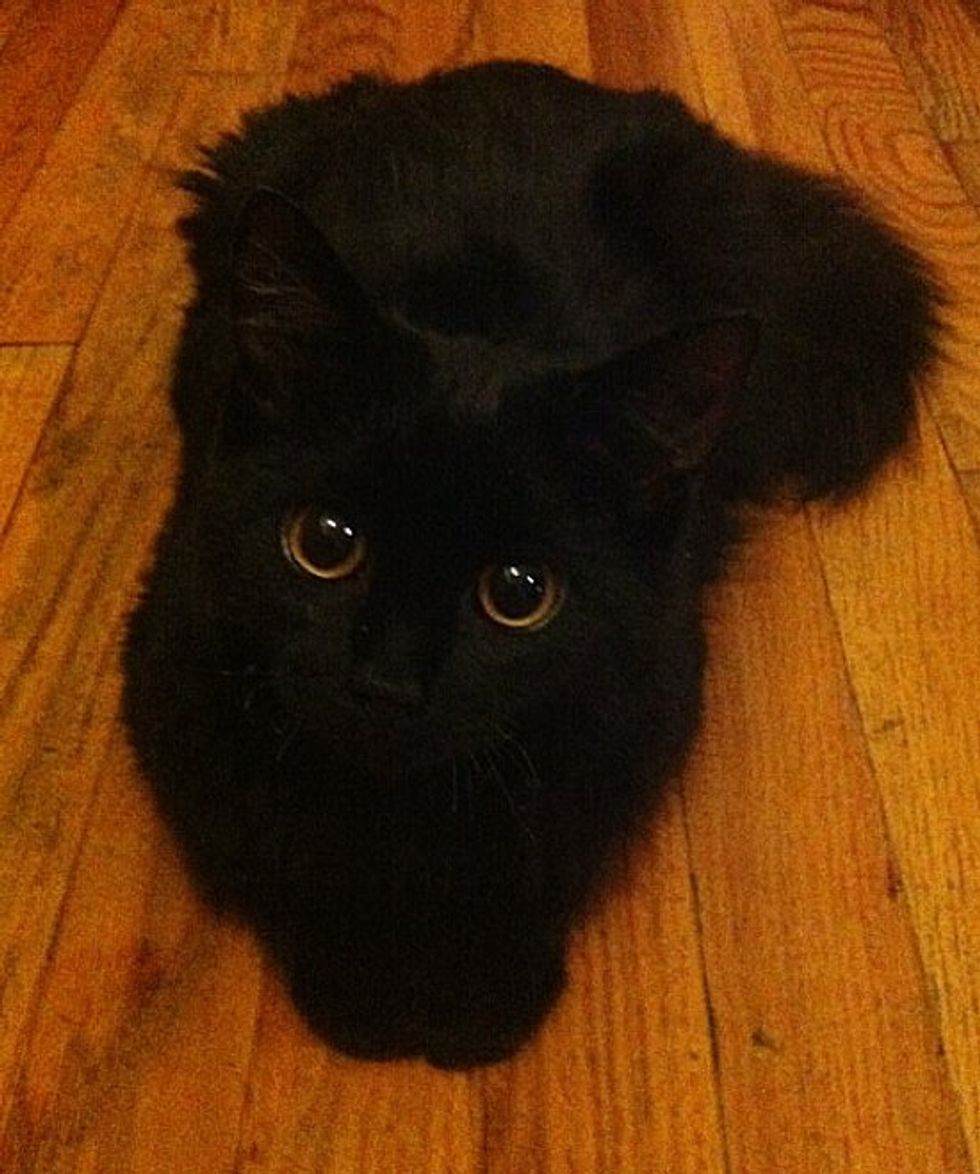 Photos courtesy of Stephanie Seiler, Full story at Big City Little Kitty.