This is Mario. He has a neurological disorder that prevents him from walking. "When everyone had all but given up on him, I chose to give him a second chance. He's changed my life," said Joey via reddit.
"I volunteer at an animal hospital and a client had found him in their yard. The client had been feeding a feral cat (his mother) and didn't realize she was pregnant. The mother had the litter but unfortunately, she was afflicted with a virus (probably distemper or panleukopenia) and most of the litter did not survive. Due to the mother's illness, he was born with the disorder. He had a sister who was born healthy and was adopted out... When he first came into the hospital, the folks who brought him in believed he was paralyzed. He was x-rayd and no broken bones were found. The doctor diagnosed the symptoms as cerebellar hypoplasia. His mobility has since improved and he is able to flop and roll around a bit but he has probably reached his peak development," Joey wrote on reddit.
Though Mario rolls, flips and bobs around, Joey always keeps him with him when he's home. "He's able to get from point A to point B... while crashing into points C,D, and E of course. His issues lie with feeding and using a litter box and stairs are a big no, no. I've essentially had to childproof the place. Baby gates blocking stairs, pillows covering the fireplace etc. He can eat from a food bowl for the most part and his litter training is coming along. He seems happy and other than the CH, he is incredibly healthy."
Mario is very affectionate and a great snuggler. He has brought so much joy into his new home. Though he wobbles, he never thinks he is any different and his happiness is infectious.
 Mario rolls, flips and bobs when he walks, but he is a happy cat and very loved.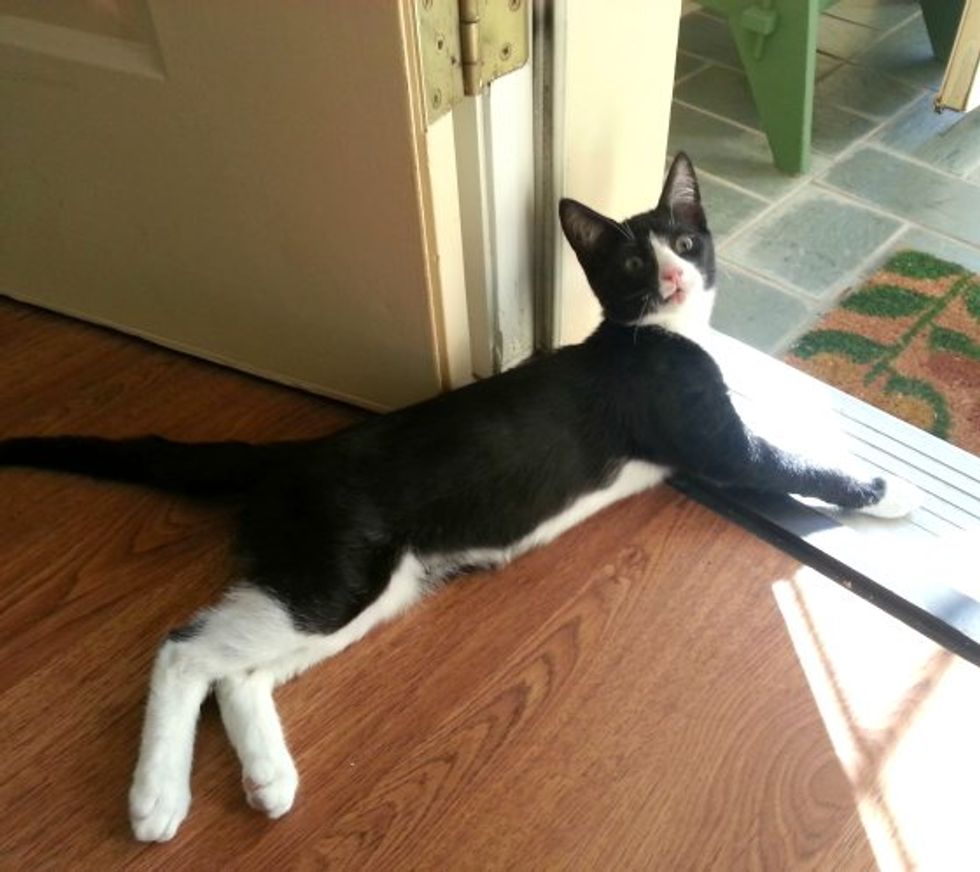 Play time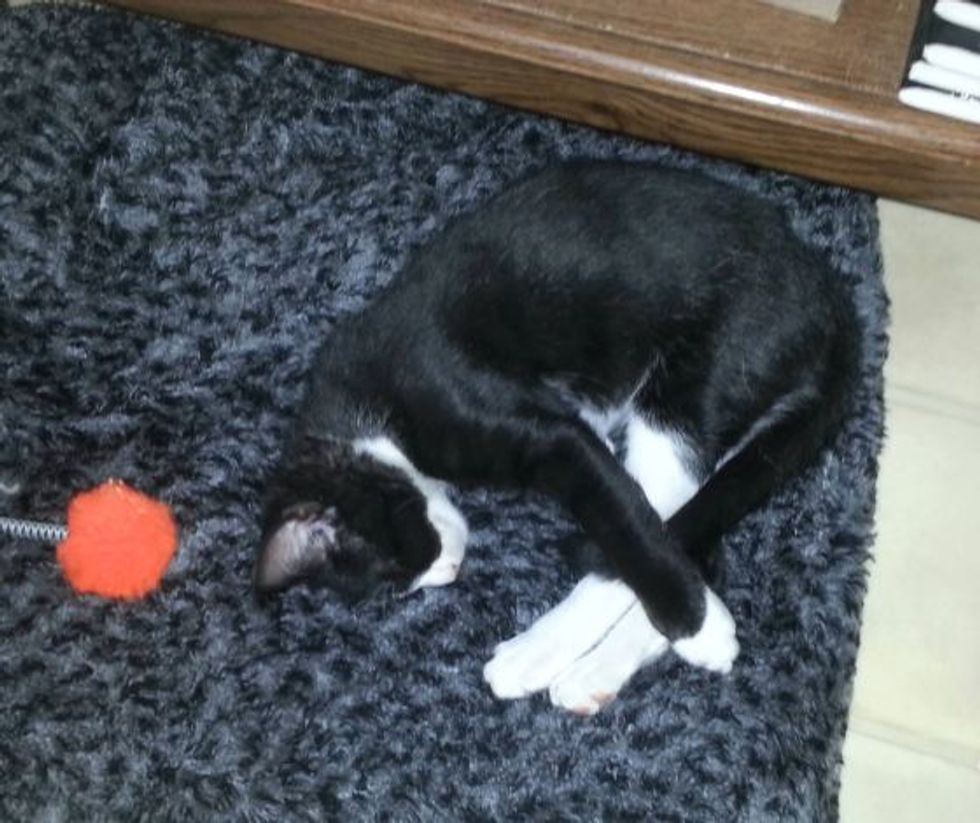 Mario's little hiding place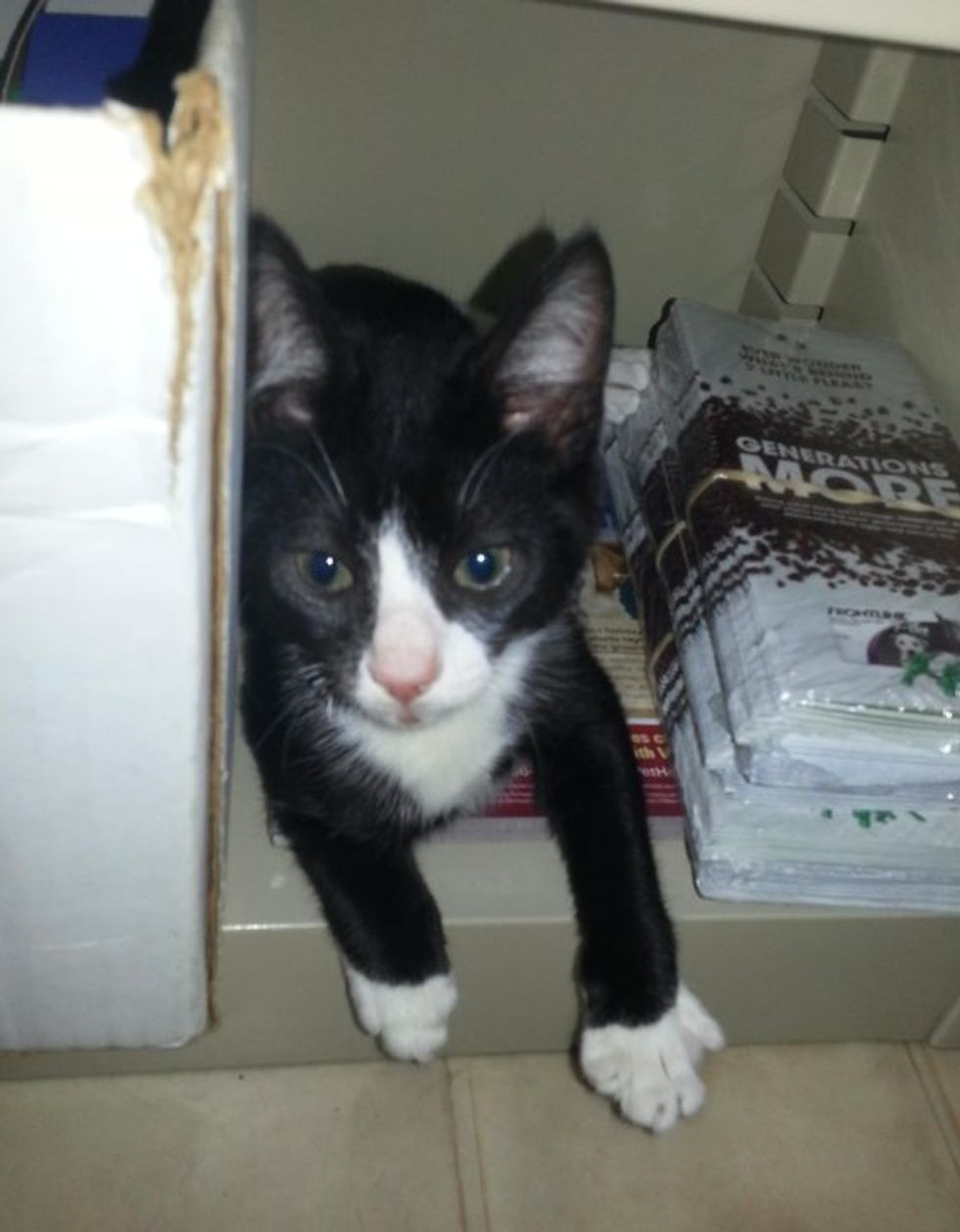 Photos by Joey via reddit.