A tiny 10-day old kitten, who was born with a pair of bent front legs, found love in a kitty who is just like him.
Meet Joey!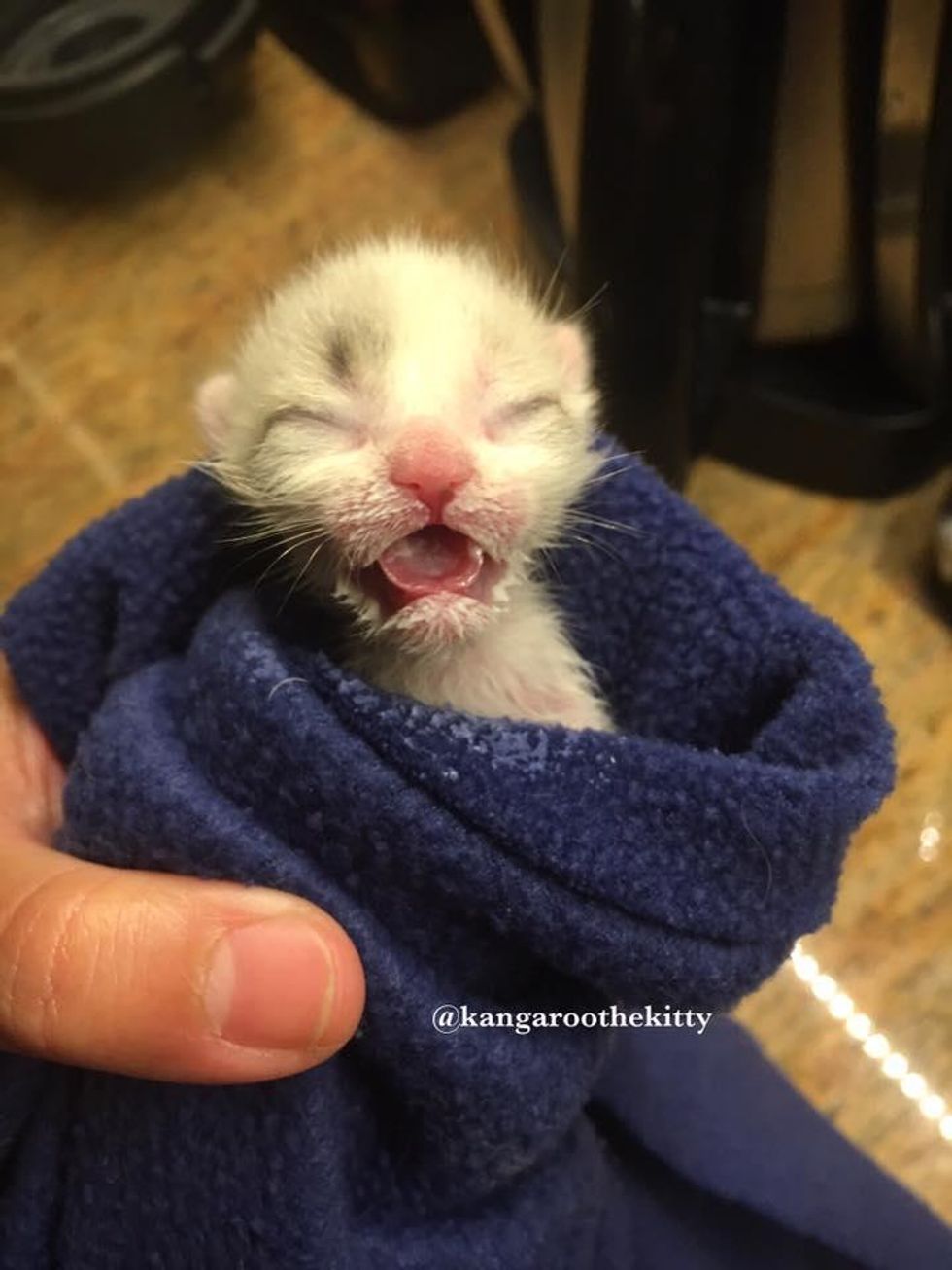 Kanga Roo @KangaRooTheKitty
An itty bitty kitty who weighed only 3.6 ounces, was found in the San Jose downtown area in need of a lot of love and TLC.
"He was turned in over the counter at San Jose shelter as a solo kitten with radial agenesis/hypoplasia," Foster Mom Joyce told Love Meow.
Saving Grace Rescue (SGR, in San Francisco, CA) learned about the kitten's plight and rushed to his rescue. "He would have been euthanized by 1PM that day if SGR hadn't taken him."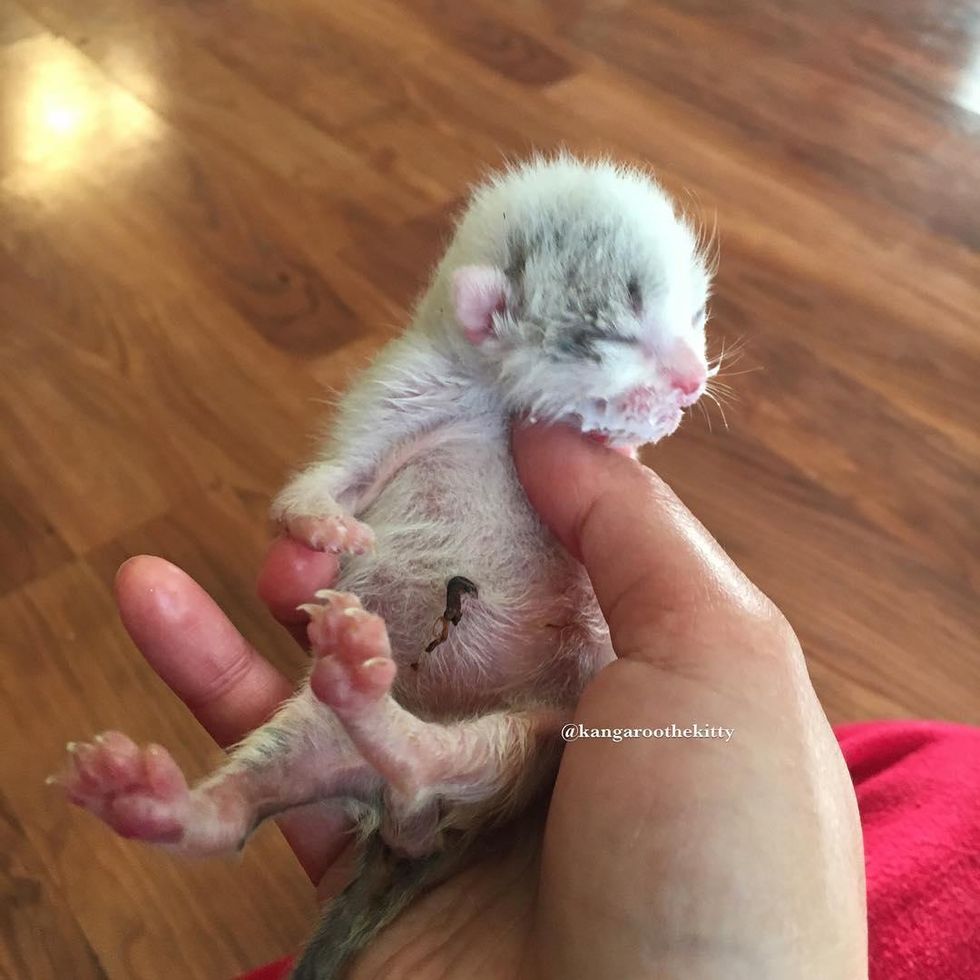 Kanga Roo @KangaRooTheKitty
Little Joey was just one day old when they took him on his freedom ride. He was so small that he could fit in the palm of a hand.
"This is the tiniest little one I have ever fostered. I kept waking up during the night to make sure he was still ok."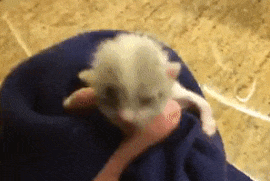 Kanga Roo @KangaRooTheKitty
Joey is not the only kitten with bent legs that Joyce has cared for. Another kitty named Kanga Roo whom she fostered and adopted, is just like him.

Kanga was also born with the same condition. Like Joey, she was given a second chance at life by SGR when she was a tiny fur baby.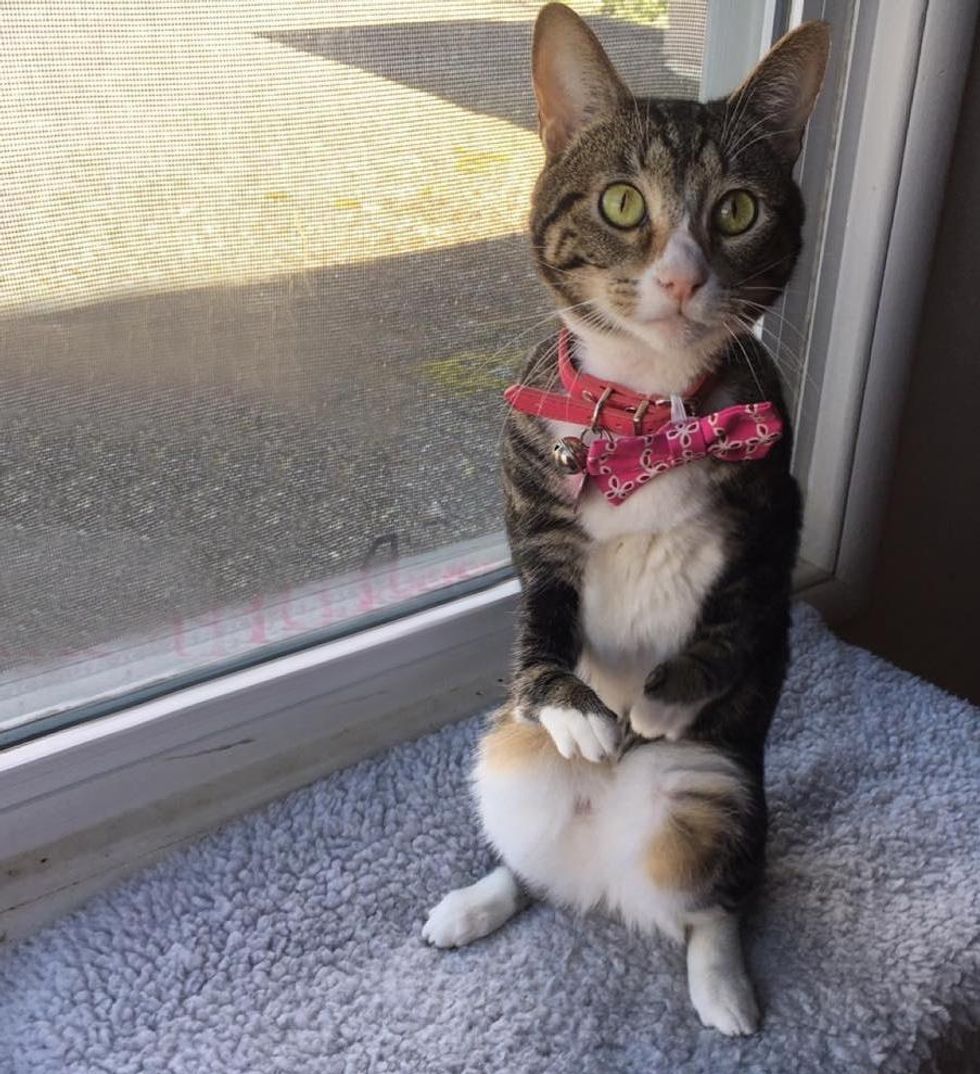 Kanga Roo @KangaRooTheKitty
Growing up, she never thought that she was any different. Now she hops around the house like a champ and can get around just fine.
When Kanga was first introduced to little Joey, she sniffed around the tiny fur baby who was sound asleep and gave him a few gentle licks on his back.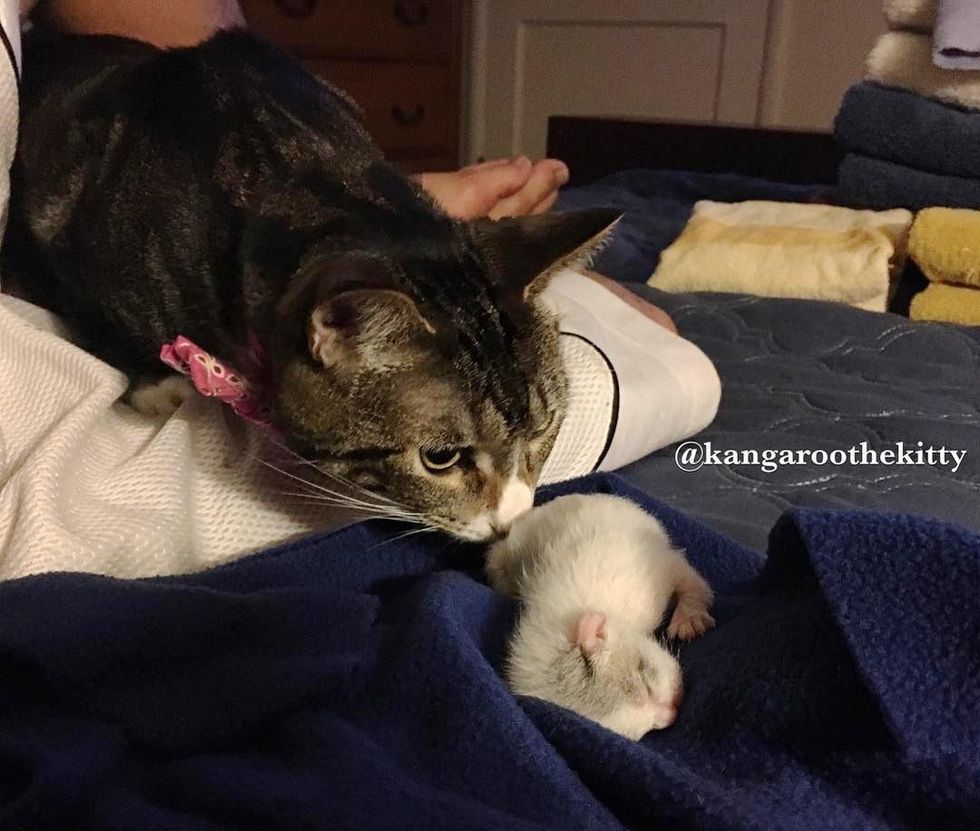 Kanga Roo @KangaRooTheKitty
She showered the new foster baby with nurturing love as she always does to all the foster kittens that Joyce brings home.
It was love at first sight for sweet Kanga!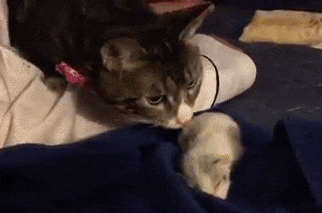 Kanga Roo @KangaRooTheKitty
Joey the purr machine is being bottle fed around the clock, and Kanga loves to be there by his side to offer a helping paw.
They are slowly introducing the two lovebugs. It looks like a beautiful friendship in the making.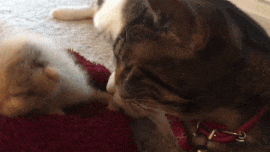 Kanga Roo @KangaRooTheKitty
"He's doing great. He was 3.6 oz when we got him and weighs 5 oz as of yesterday," Joyce told Love Meow.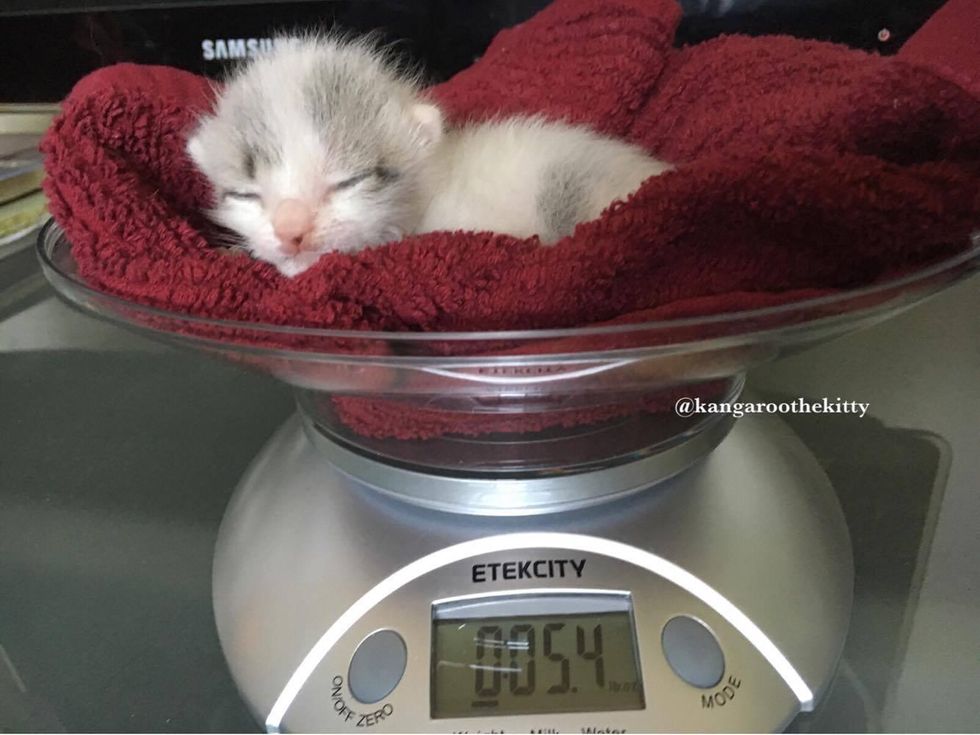 Kanga Roo @KangaRooTheKitty
Look at those kneady paws!
"I fall in love with Baby Joey over and over again... His purrs and his ability to make biscuits make me swoon."
Share this story with your friends. Follow Joey and Kanga on Facebook and Instagram. If you would like to support their rescue efforts, click here to see how you can help.
Related story: Cat Born with Crooked Front Legs Gets a Chance to Walk For the First Time, Then and Now