A orange tabby was spotted on the streets of South Korea wandering around on his front elbows.
Despite his deformity, nothing can slow him down.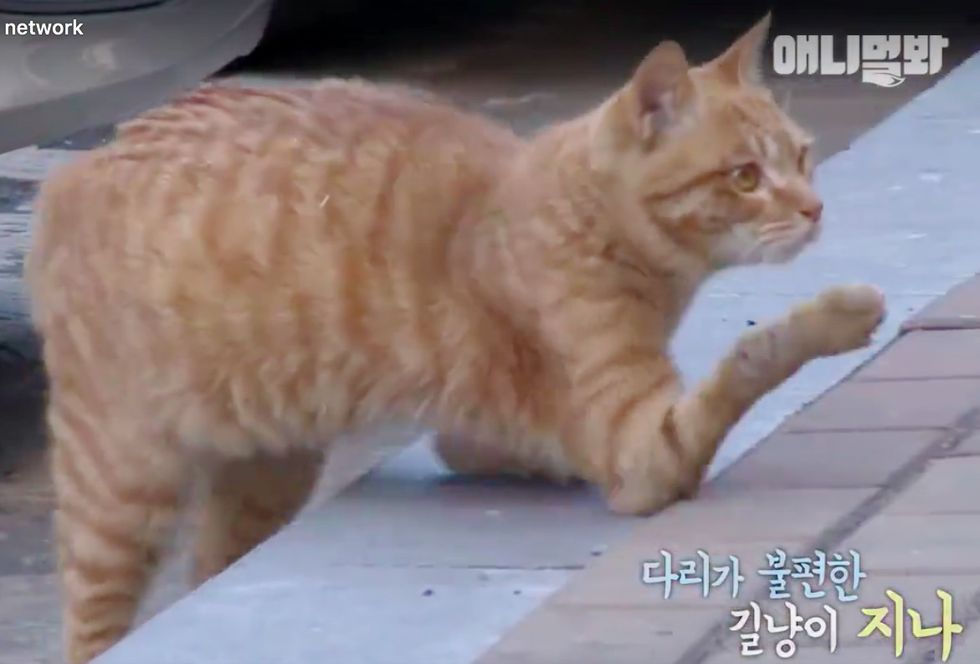 Facebook/Global cat network
The orange cat has a condition called radial hypoplasia which means the radius bone in his arms is short or missing, hence the bent arms.
Many kitties that were born with that condition can live a long and happy life with some extra care and lots of love. These special kitties have so much to give.
The orange tabby is no exception when it comes to love.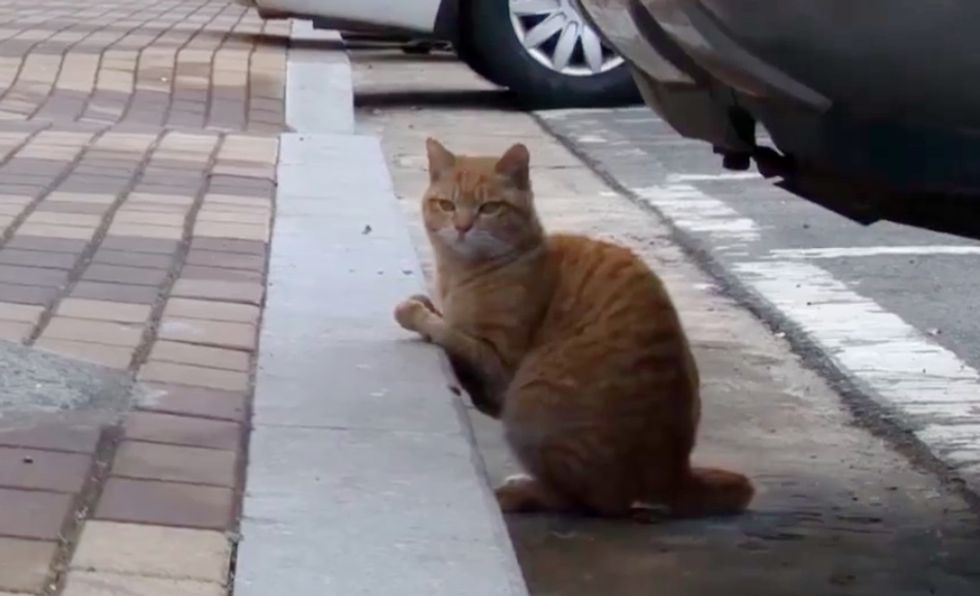 Facebook/Global cat network
As soon as he saw people coming his way, he rolled on his side asking to be petted. The sweet ginger boy wanted to be loved so much.
Some kind ladies started feeding him and cleaning the wounds on his elbows.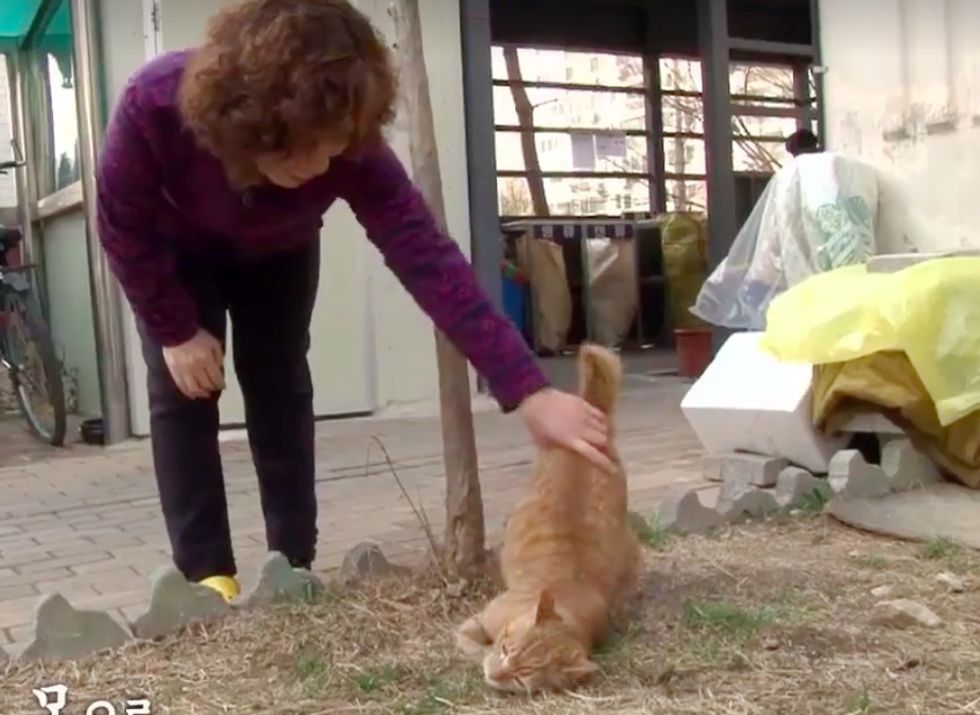 Facebook/Global cat network
They knew that this cat needed help and a safe home so put him in a carrier one day, and it marked the end of his stray life.
The kitty was taken to the vet, and a young woman came to find him as soon as she learned about his plight.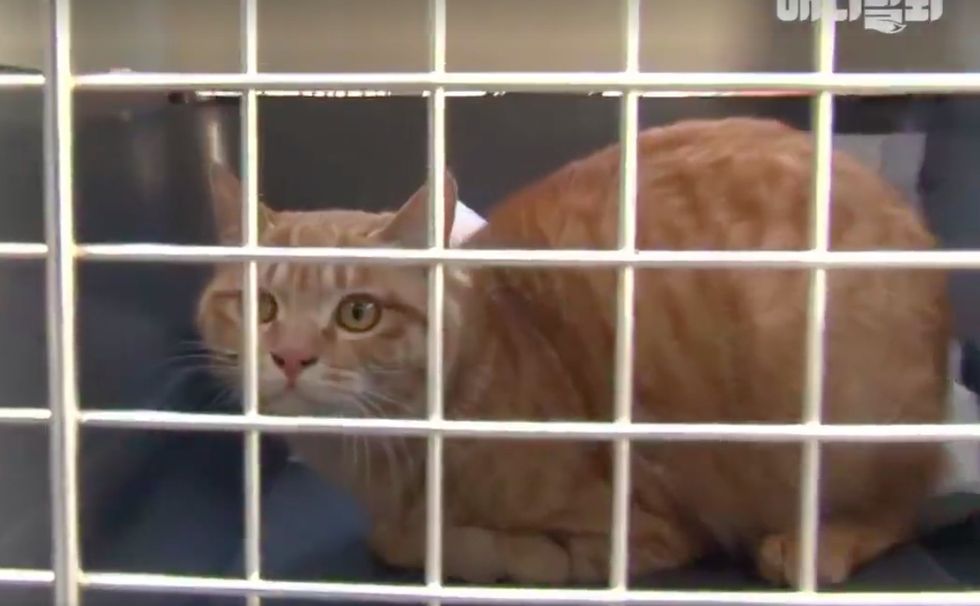 Facebook/Global cat network
The vet wanted to help him improve the quality of his life by making a pair of protective guards for his front legs.
The young woman took the tabby home that day and introduced him to a few feline residents there. The ginger boy explored around his new abode and lied down inside a mini cat house for a nap.
He loved his soft new bed and felt like at home at last.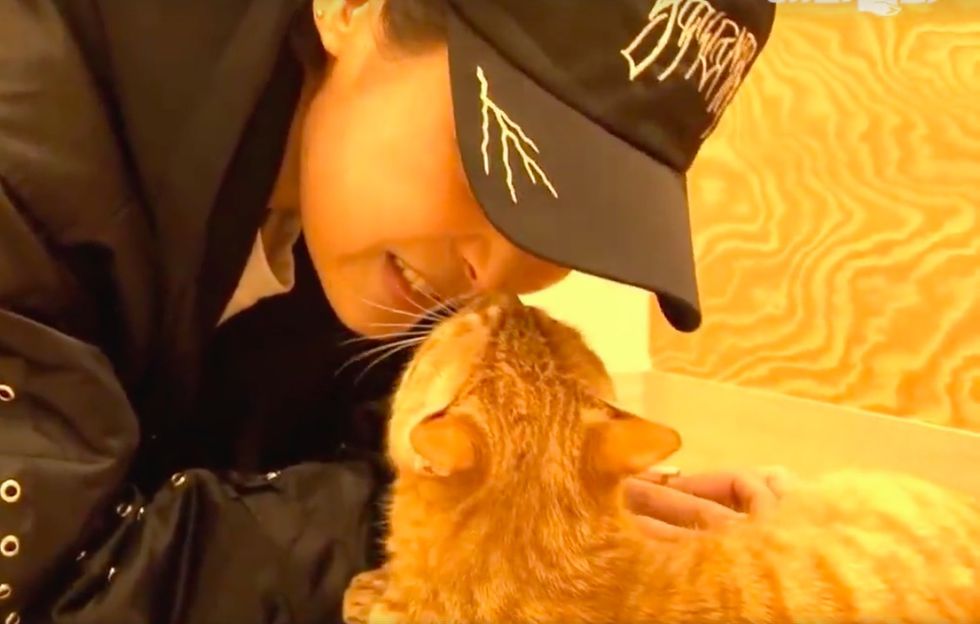 Facebook/Global cat network
Once the leg guards were ready, the vet had the kitty try them on.
He was a bit unsure about the strange looking gadgets attached to his legs at first, but his human mom kept encouraging him and cheering him on with each step he made.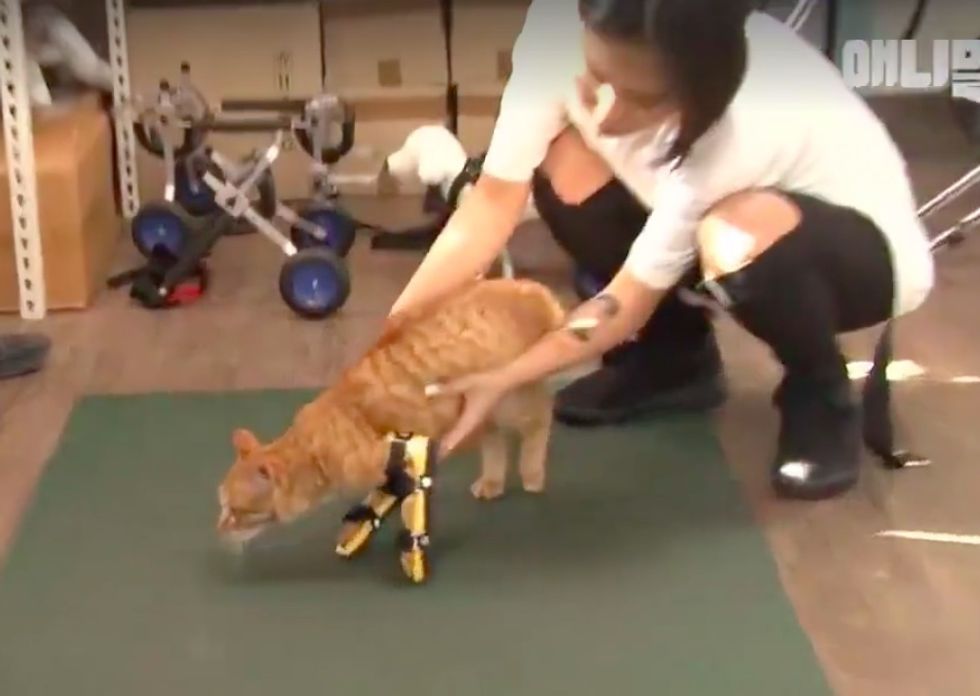 Global cat network
Every day he walked a bit better and more steady.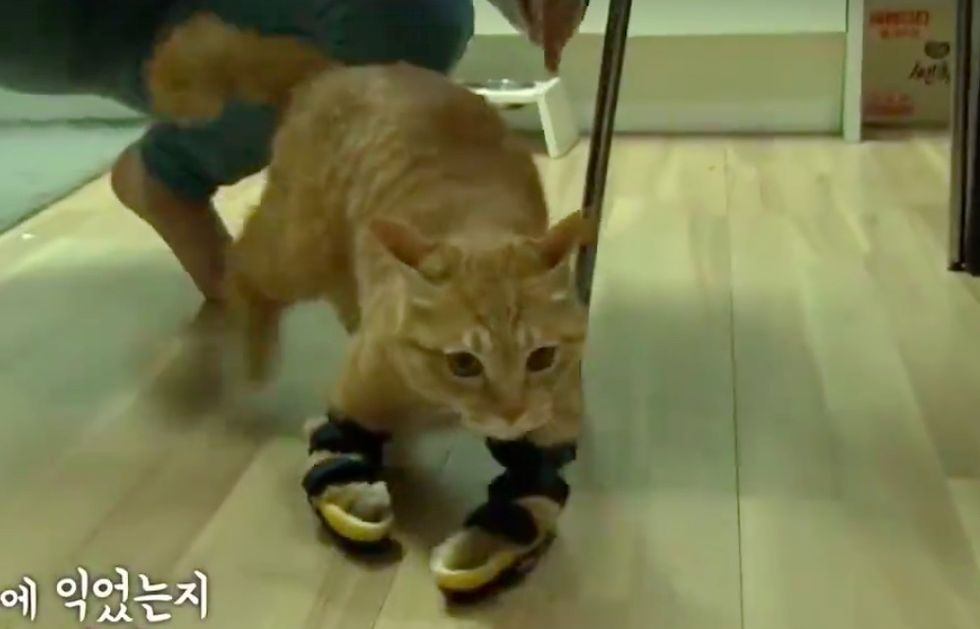 Facebook/Global cat network
Watch the full story in this video:
Share this story with your friends.
Related story: Special Needs Kitty with Sad Face Purrs Like Diesel Truck When Taken Out of Shelter