She may hop and stand like a kangaroo, but this is a kitty who doesn't think she's any different from other cats.
You probably read about Kanga a while back when we shared the story about a cat born with bent front legs. She was a kitten then, now she's all grown up!
Kanga was born with a pair of bent front legs, a condition called radial agenesis, which makes it difficult for her to use her front legs to hold weight. But Kanga has never complained about it. In fact, she is quite happy to have the ability to stand on her back legs, quite like a kangaroo.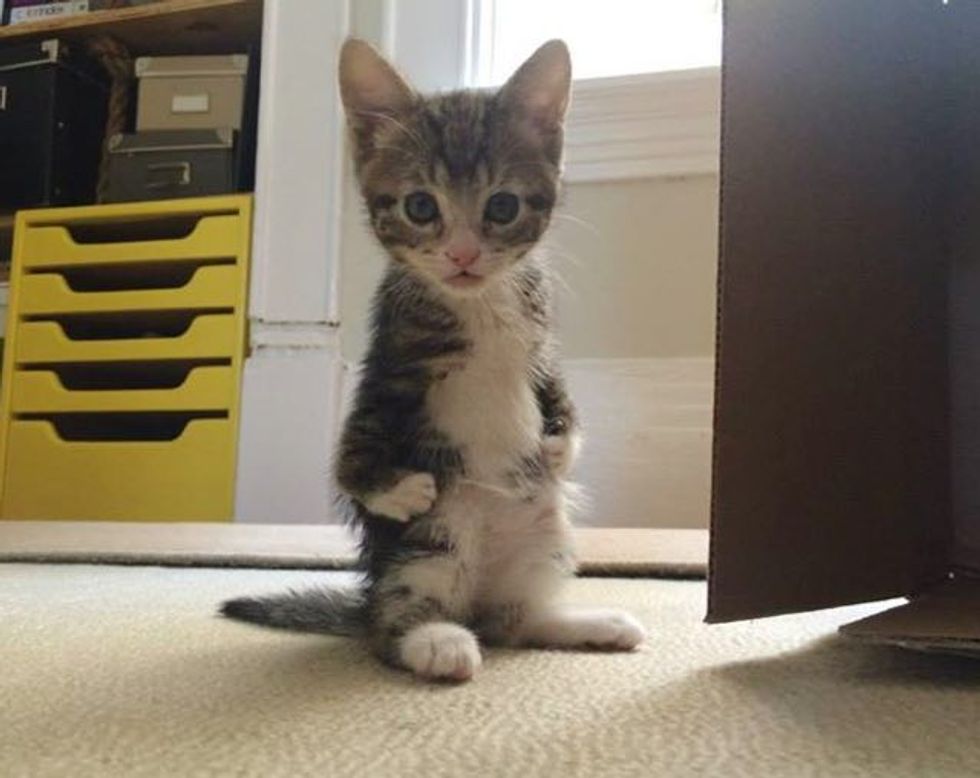 After we shared photos of Kanga, a rescue cat from Saving Grace Rescue, they were able to find the purrfect home for her last spring. Now Kanga shares a loving home with two humans, two dogs and one other cat.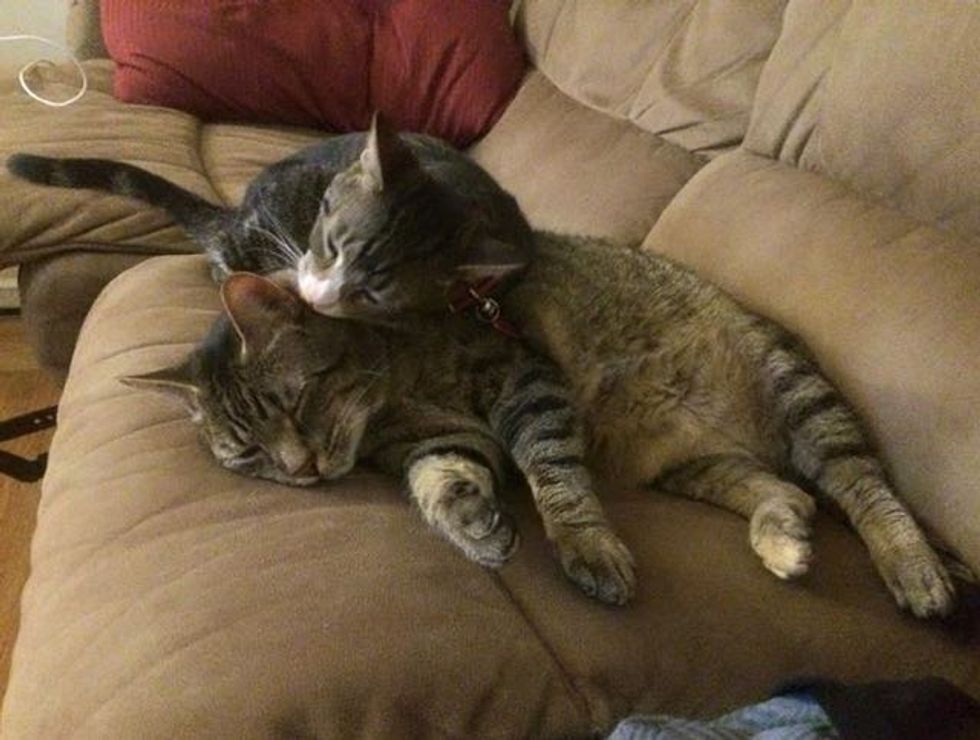 Kanga has exceptional hopping skills!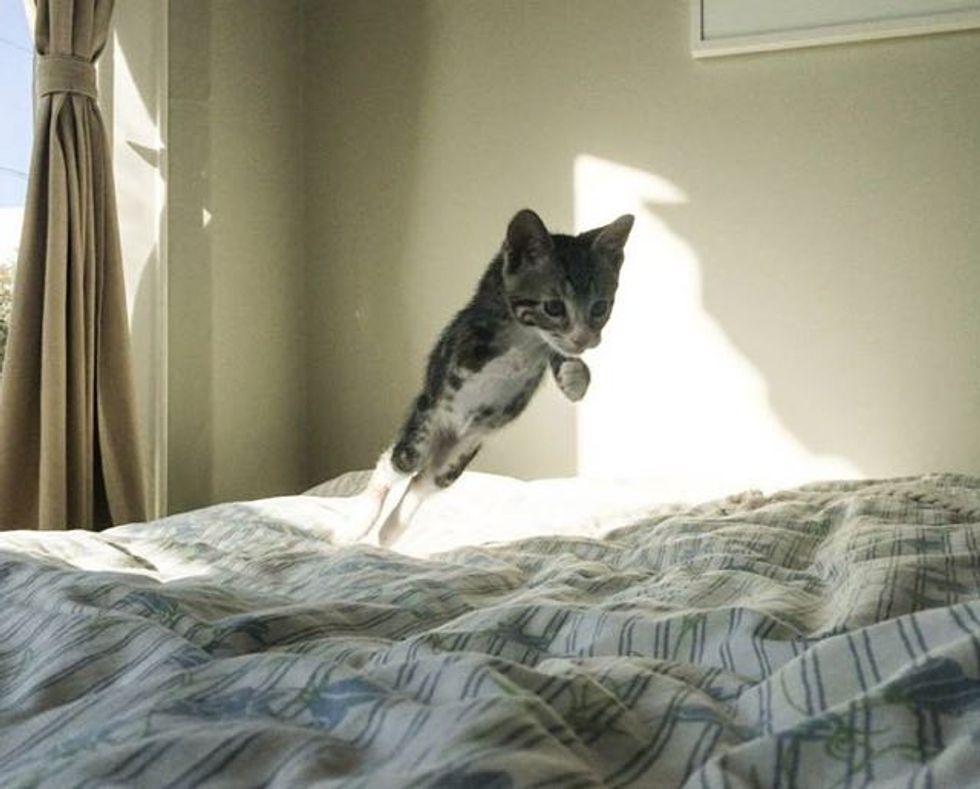 "I may look a bit different, but I'm just as capable as other kitties!"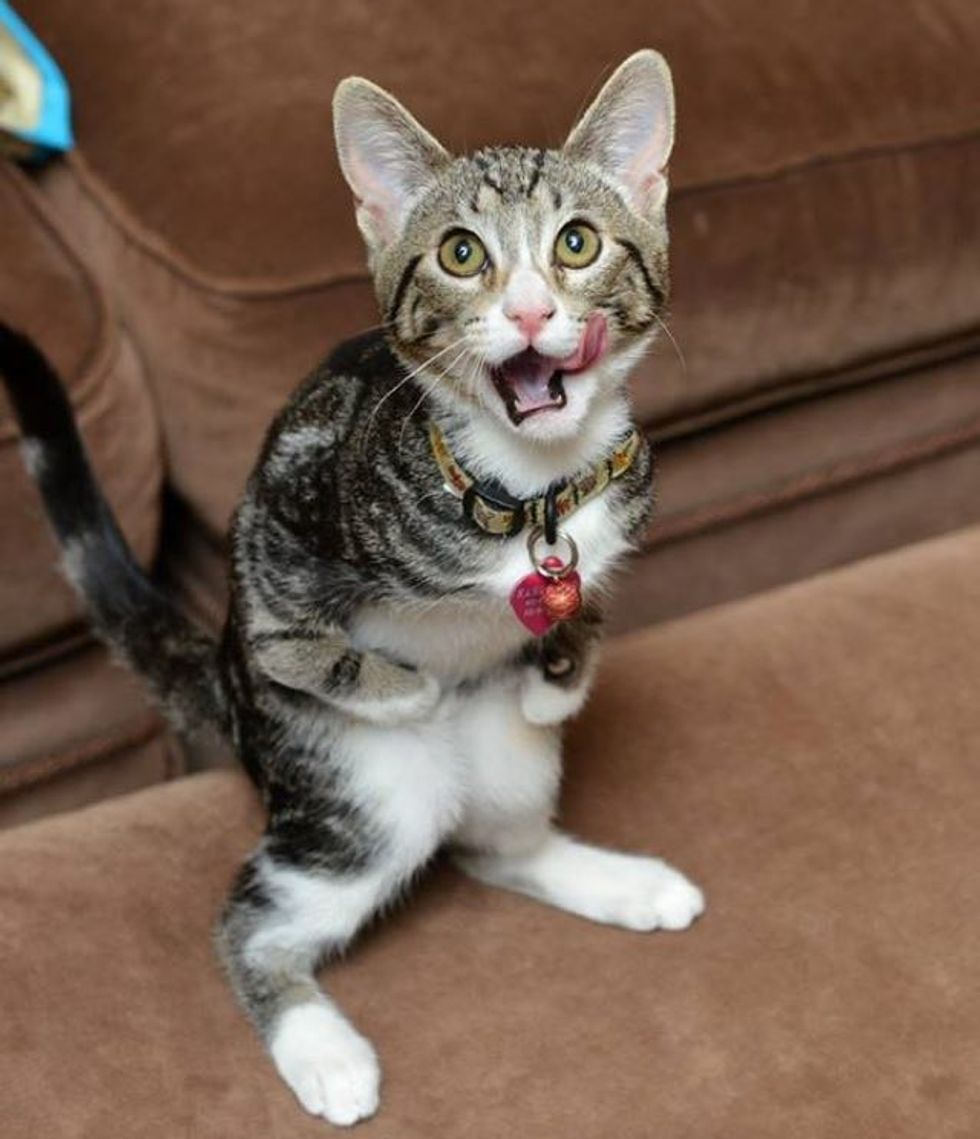 Remember this video that captivated our hearts?
Here's a new video of Kanga, conquering the stairs!
Roo's way of going up the stairs (1/24/15).

Posted by Kanga Roo
Follow Kanga at Facebook.