She was born without elbows, but nothing can slow down this special little kitten. She walks like a little kangaroo and her meow will melt your heart.
Meet Roo!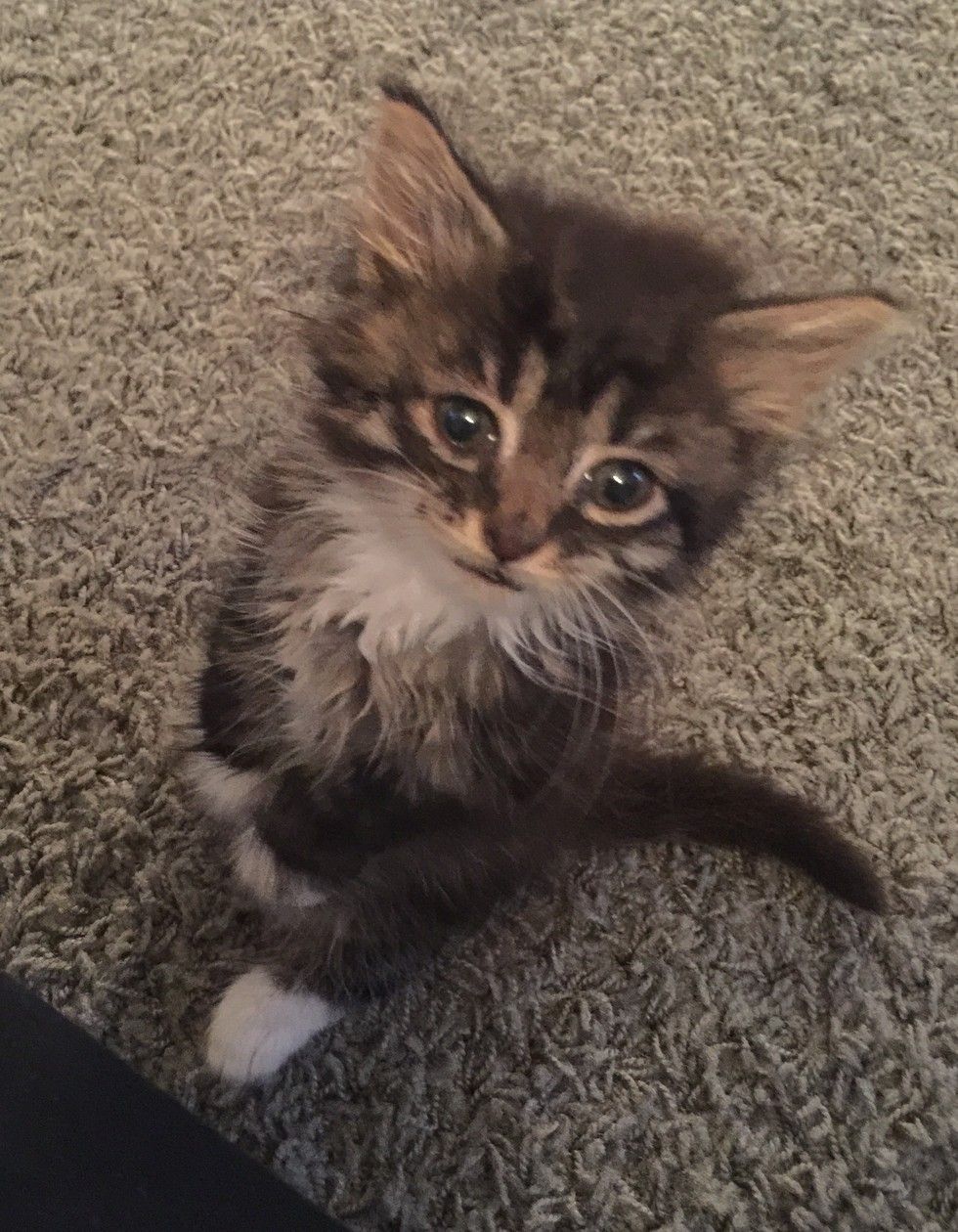 Courtesy: Marnie Russ
"Roo and two siblings came into the shelter last week. She was considerably smaller than her siblings and the staff at the shelter noticed she was walking weird. They called me because I am the foster that takes all the special needs, neonates and critical care kittens," Marnie russ told Love Meow.
Russ took Roo to NoVA Cat Clinic in Arlington, VA. Ellen Carozza, an LVT specializing in neonatal issues, X-rayed Roo and discovered that she was born without elbow joints.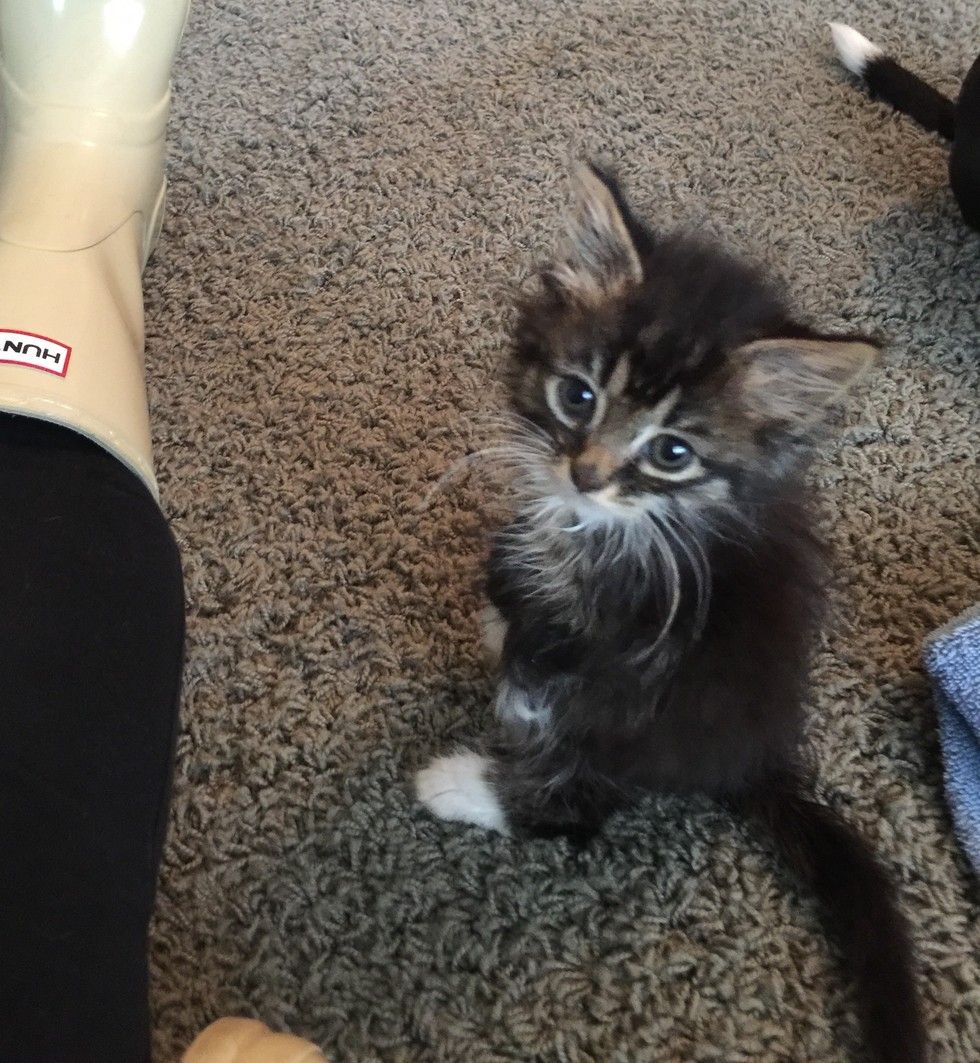 Courtesy: Marnie Russ
Once they knew what they were dealing with, they came up with a diet plan that would help her rebuild her muscle.
"She is starting to run a bit; albeit very awkwardly. She is gaining weight steadily and we will be working with NoVa Cat Clinic to develop physical therapy treatments to help her as she grows."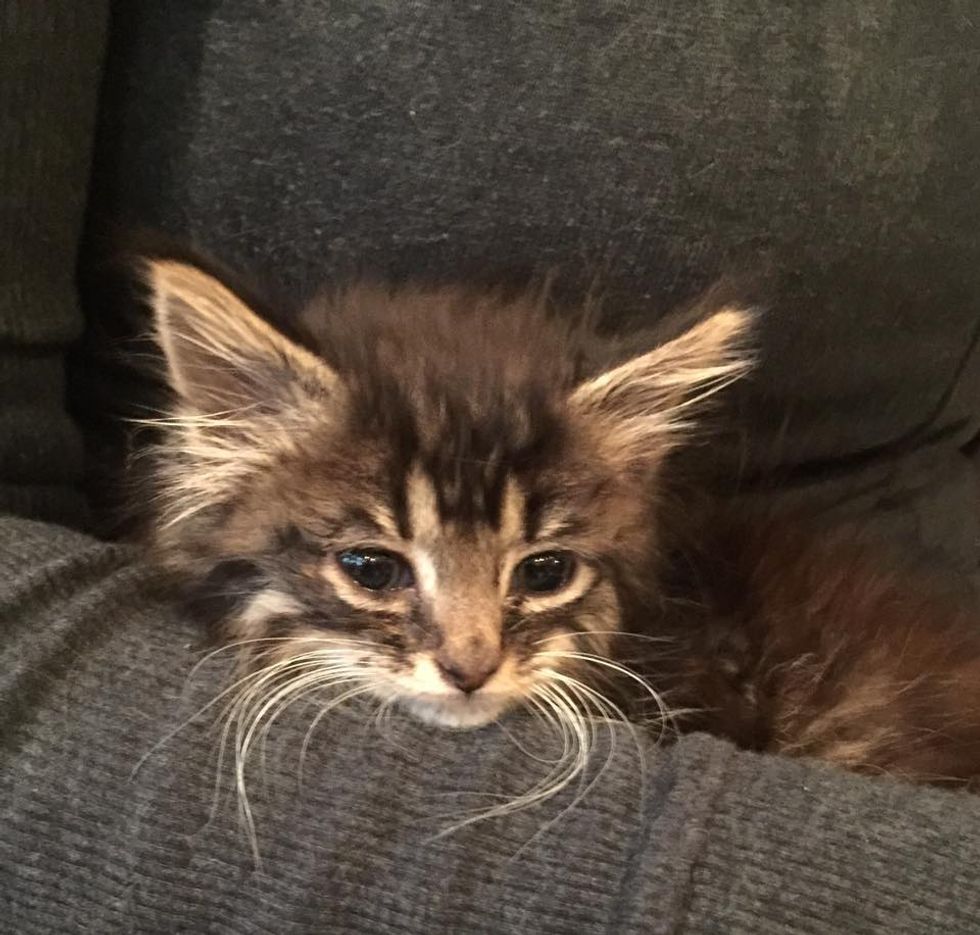 "She and my little dog Skeeter have become fast friends."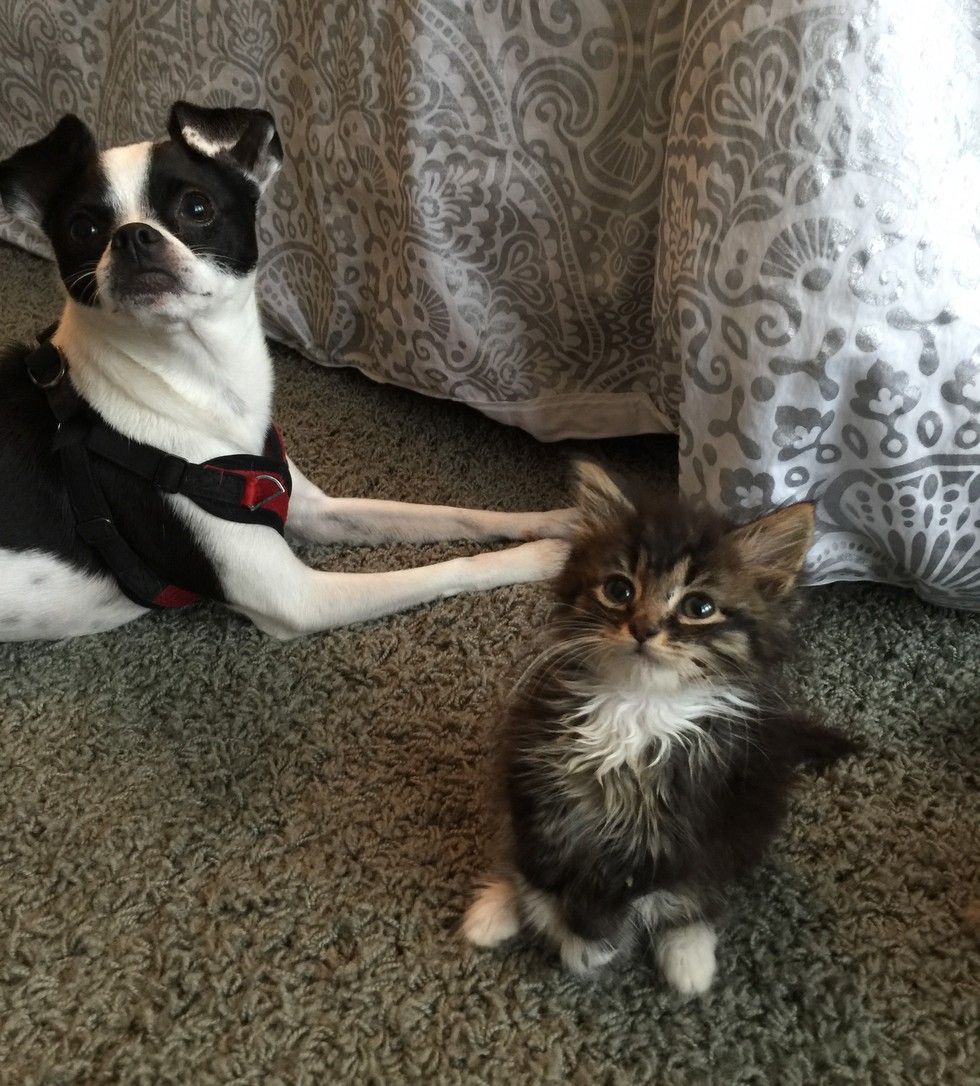 Courtesy: Marnie Russ
"The Animal Welfare League of Arlington is the shelter who rescued Roo. The National Kitten Coalition is providing care and education on her special circumstances and NoVA Cat Clinic is overseeing her unique veterinary needs."
Sometimes Roo needs some help keeping her fur clean. Here's Roo after a bath.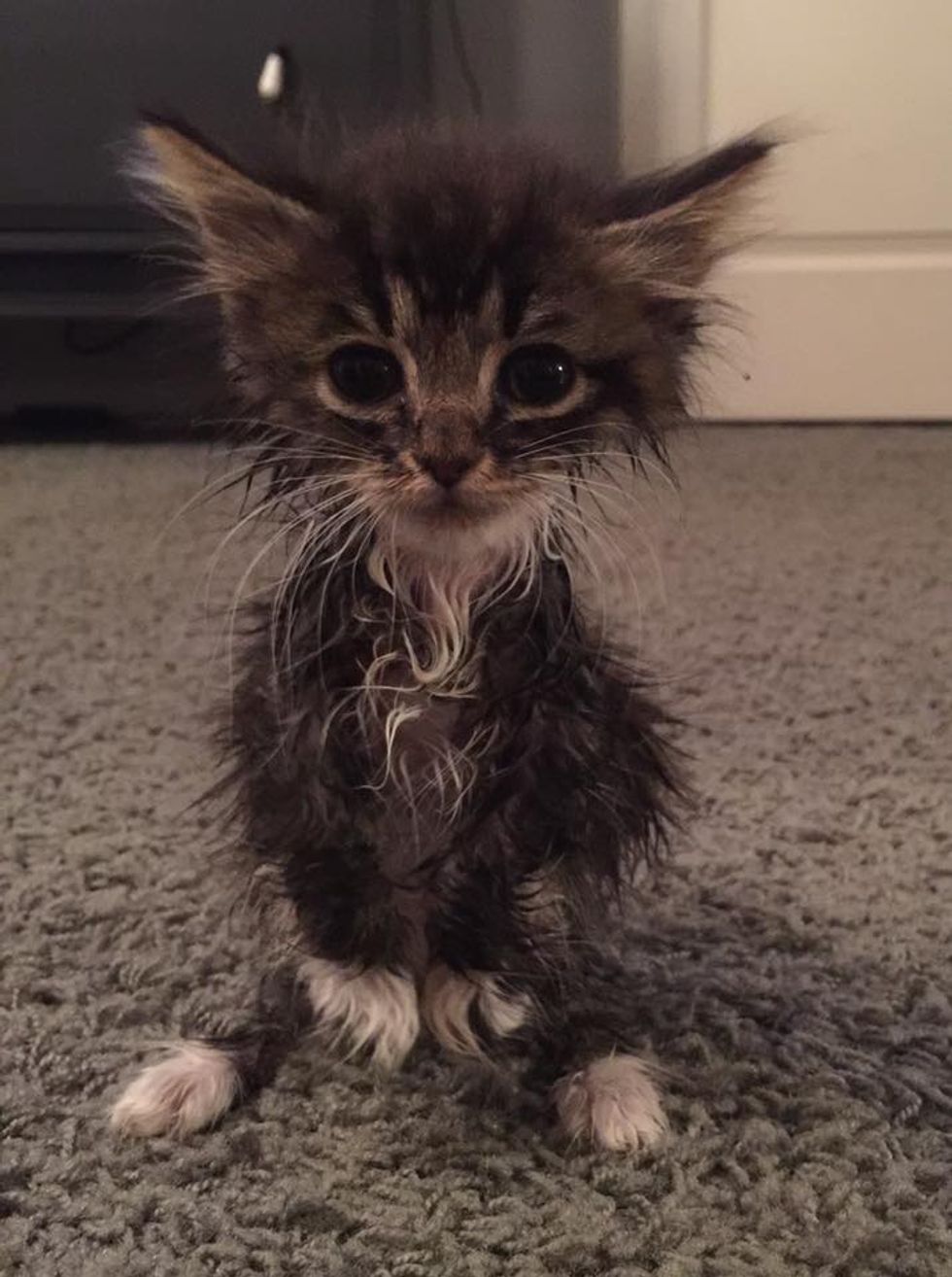 "Right now we are focusing on getting her weight up. She is very frail and weak. She does walk around the house a bit but her favorite place to be is in a lap."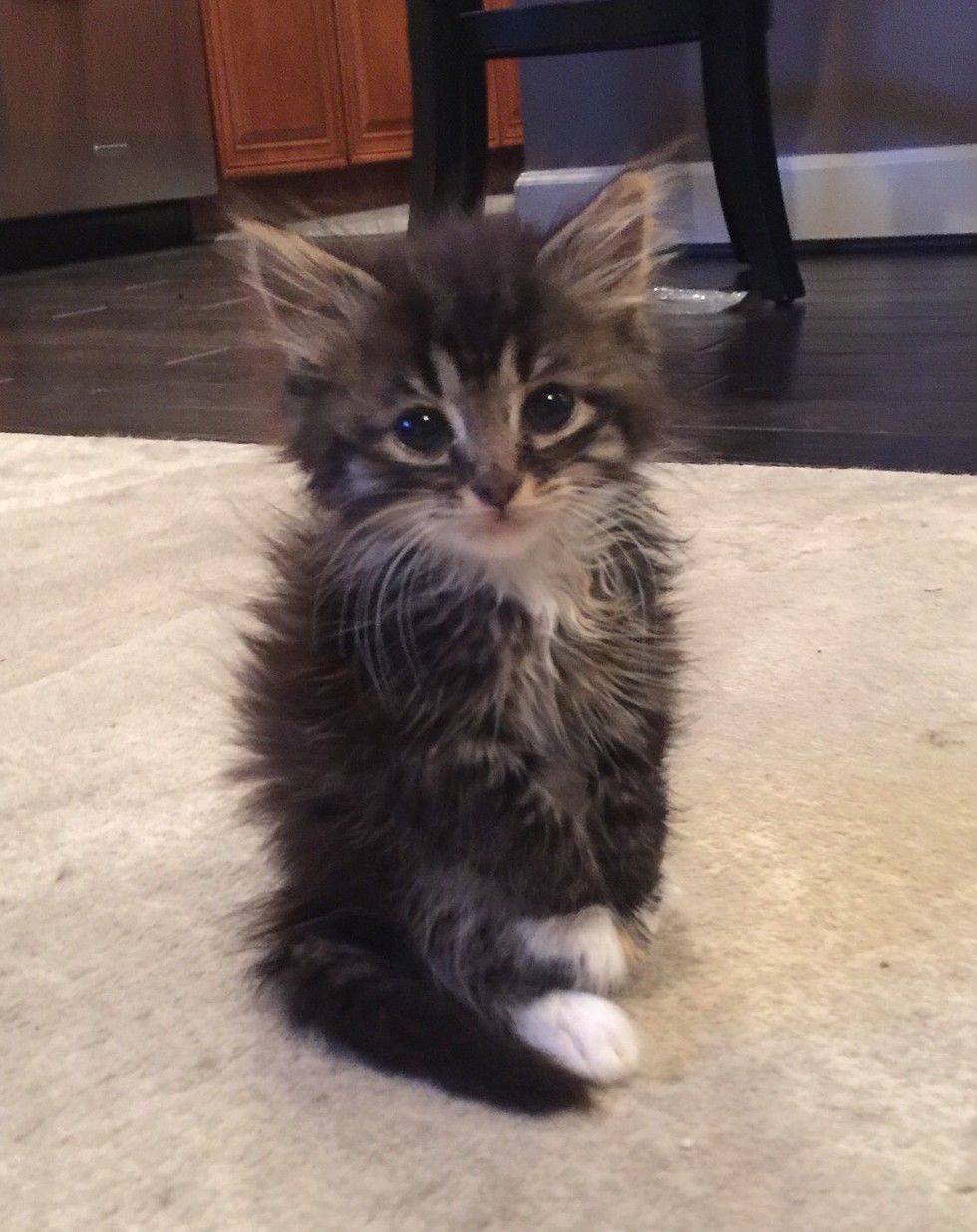 Courtesy: Marnie Russ
Roo has stolen everyone's heart including her foster mom who simply can't part with her.

"I knew the minute Roo started cruising around the floor at NOVA Cat Clinic that she was extra special.... And it wasn't her disability, It was her sweetness and the fact that she was just so unphased by it all."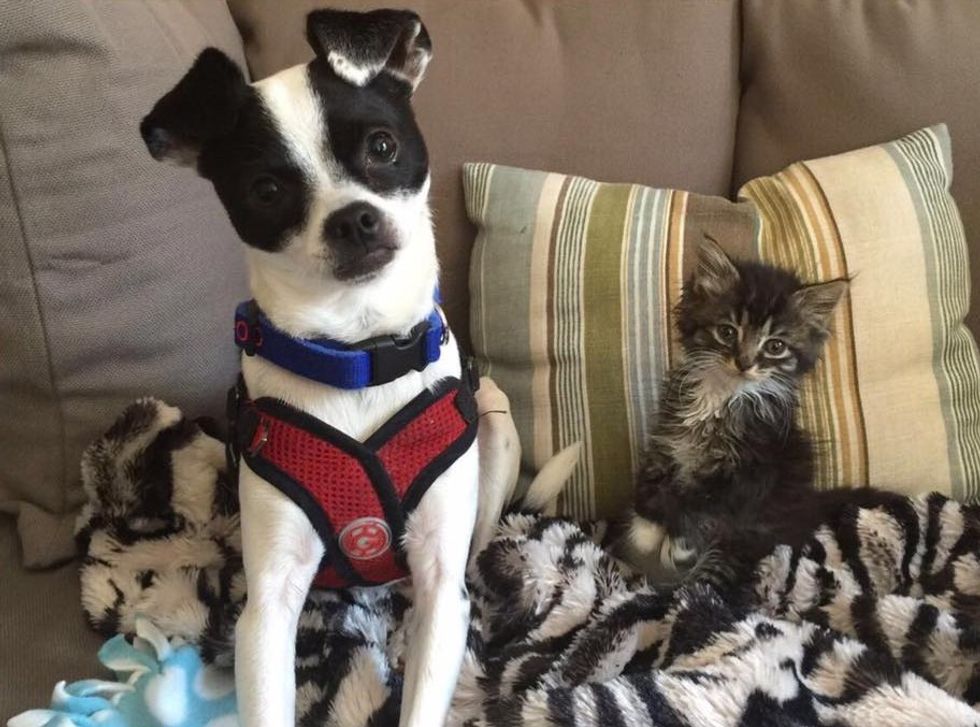 Courtesy: Marnie Russ
Hear her meow! It will melt your heart!

Roo is a great walker..... Possibly the cutest walker ever!

Updates:
Roo has gotten stronger and bigger!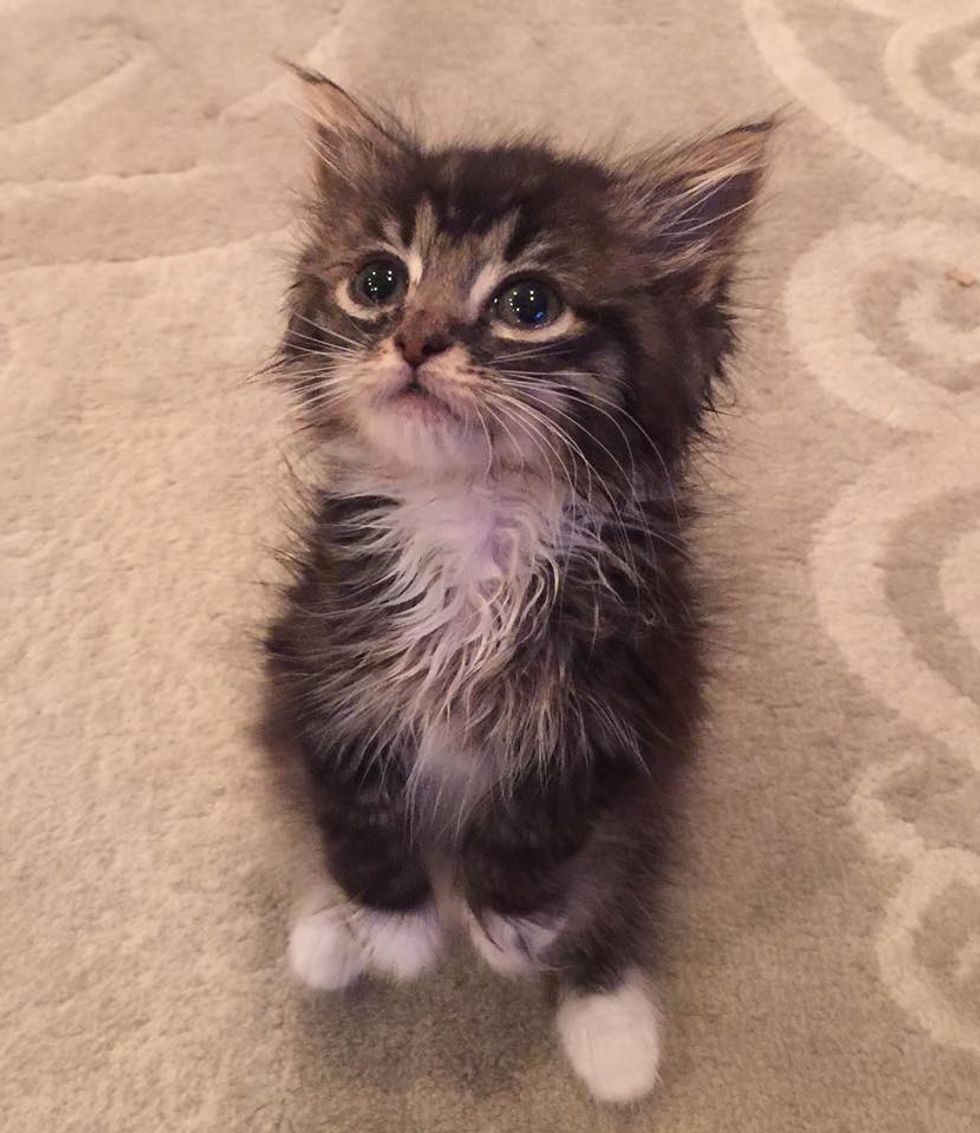 Courtesy: Marnie Russ
Look at that face! Awww!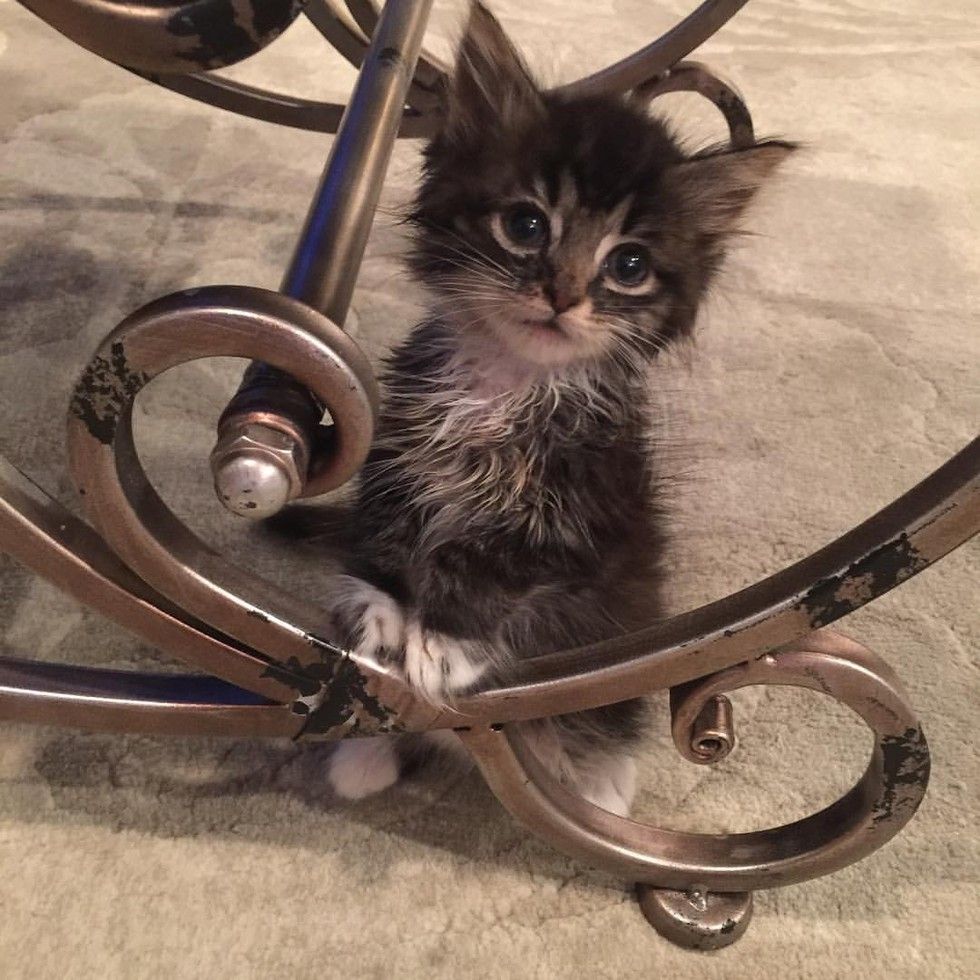 Courtesy: Marnie Russ
She loves her human mom and loves to keep her company.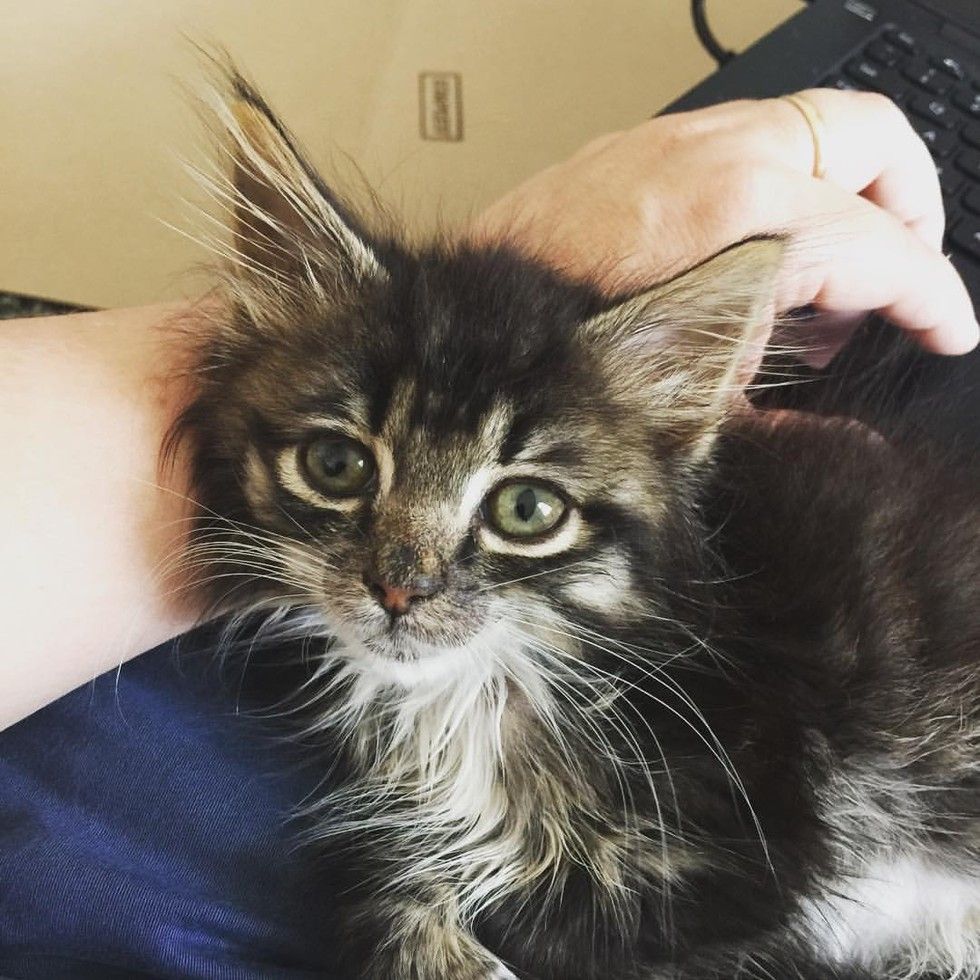 Courtesy: Marnie Russ
Share this story with your friends! Follow little Roo Russ on Facebook.