A tiny kitten was found underneath a house barely alive. Several good Samaritans rushed her to the shelter in a shoebox, pleading for help to save the sickly kitten.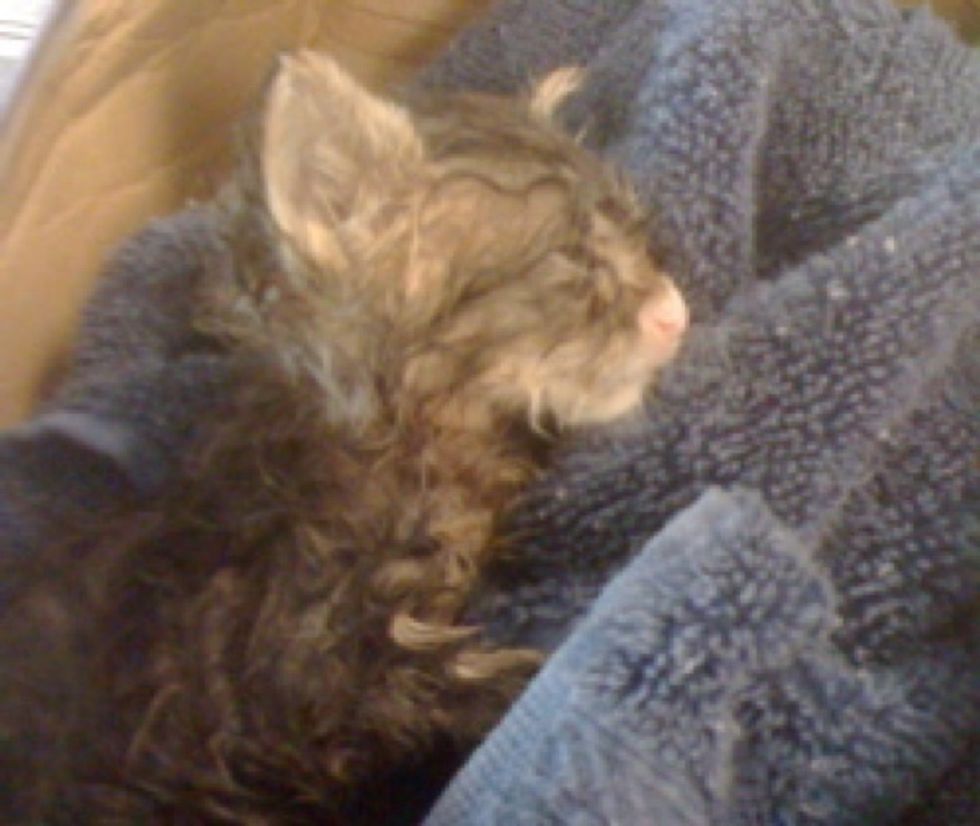 Bobby Rock
It was almost 5PM when two women and a young girl came into a L.A. shelter with a shoebox, desperately looking for help. Inside the box, there was a tiny almost lifeless kitten, who was barely breathing. It was one of the sickest cats they had ever seen.
The kitten had somehow managed to pull herself out from underneath their house where she seemed to have been stuck.
"No momma or siblings to be found anywhere. We estimated later that she would've been trapped there without food or water and without her momma or siblings for three to seven days," Bobby Rock wrote on his blog. "So they basically scooped her up, rinsed the blood off of her, then rushed her to the shelter."
The tiny kitten was on the brink of death. Her future at the shelter was grim. It was then Bobby and his friends decided to "intercept" the kitten and offered to take her.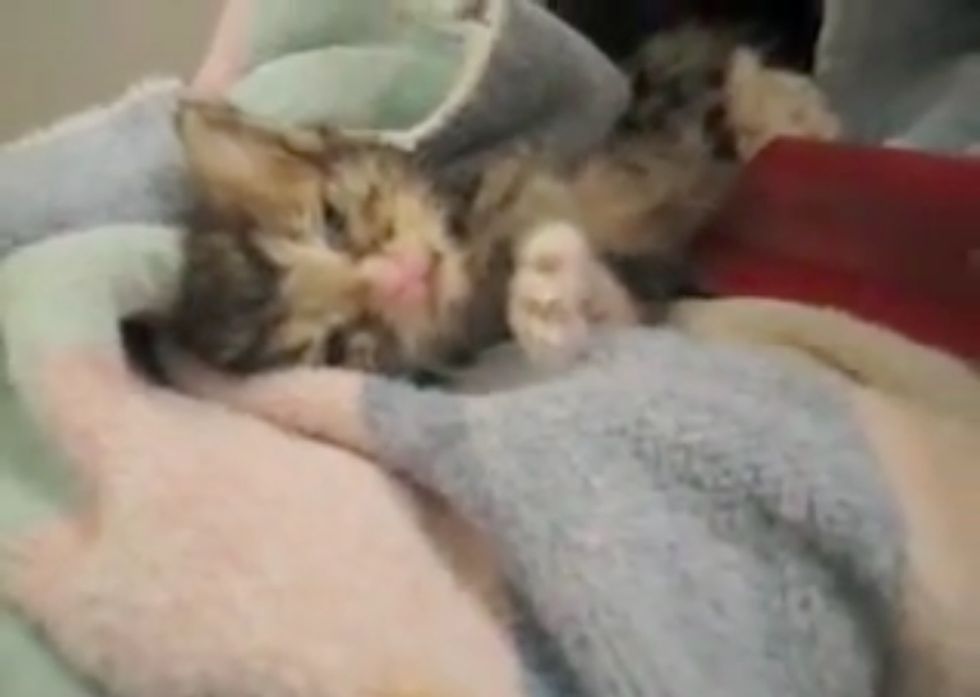 Bobby Rock
"She was starving, dehydrated, anemic from all the fleas that were on her, and had either a cold and/or some kind of upper-respiratory condition."
After a quick bath and picking off about 60 fleas, the tiny kitten began to meow faintly. They set her up with a heating pad and blanket and constantly massaged her to keep her blood flowing.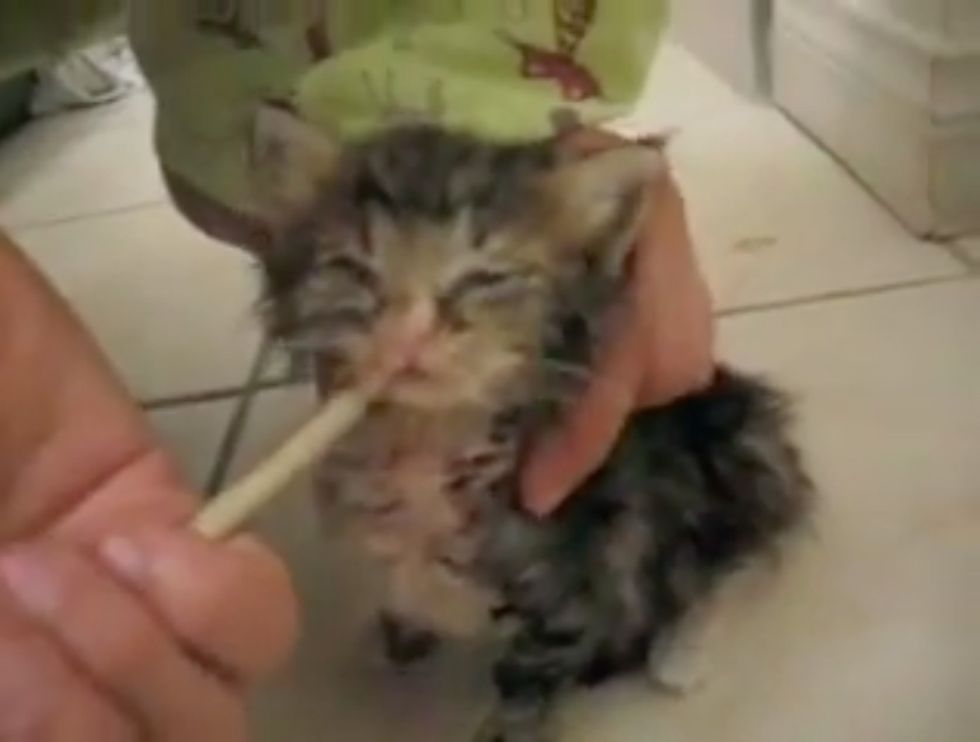 Bobby Rock
"We also had to syringe feed her a special concoction every 30 minutes, even though she had zero interest in food."
She hated the feeding, but every drop she took, they saw more hope in her. Her survival depended on getting nutrients back into her tiny body. Even though she protested and resisted to eat, they knew how critical it was to give her food and fluids to fuel that fire in her.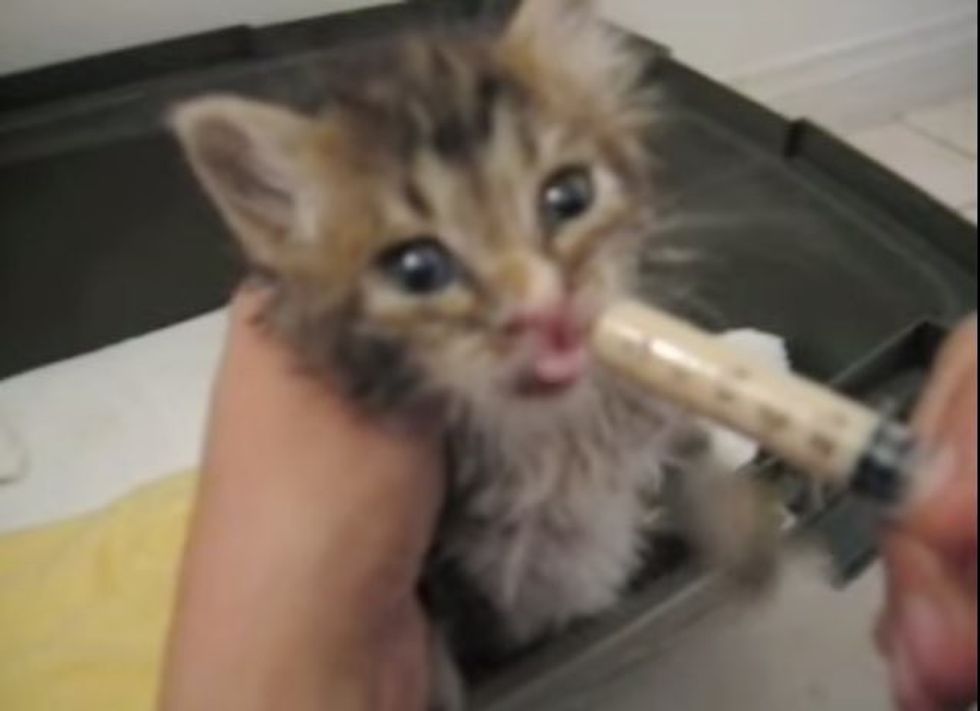 Bobby Rock
In the beginning, they weren't sure if the little one would make it, but that tiny flame of life just kept growing. After 24 hours of care, she got her strength back and even started to walk.
"She was like another kitty," Bobby said.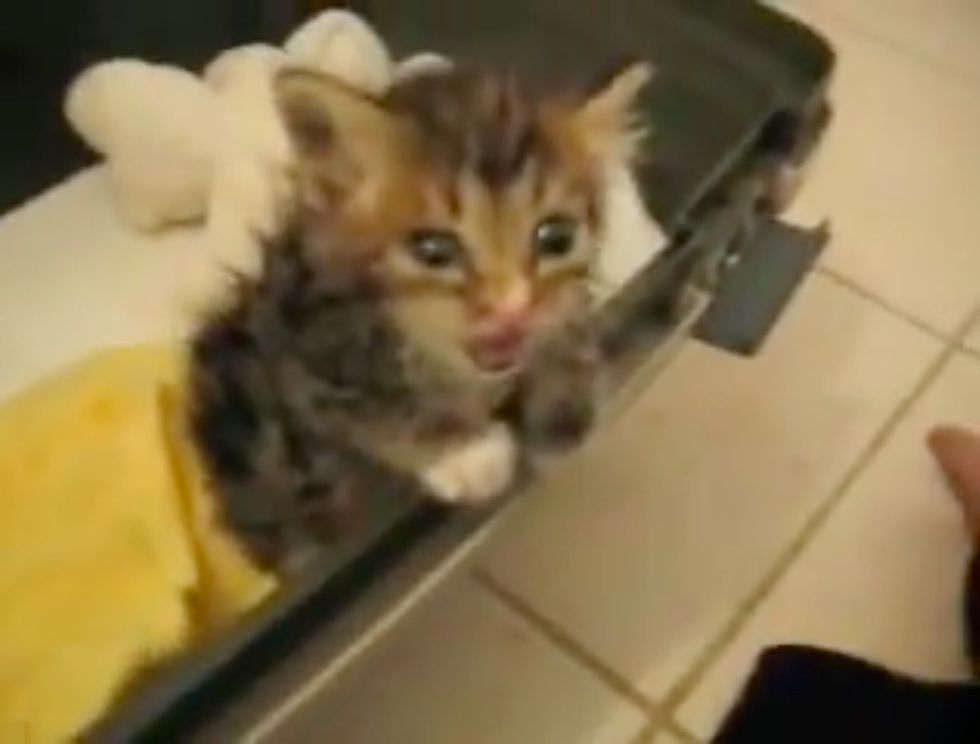 Bobby Rock
They named her Mila the miracle kitty!
Watch the story in this video:
"Without a shred of doubt that she wanted to live…that she somehow willed herself out from underneath that house and in front of these people.

"She was somehow meant to survive this."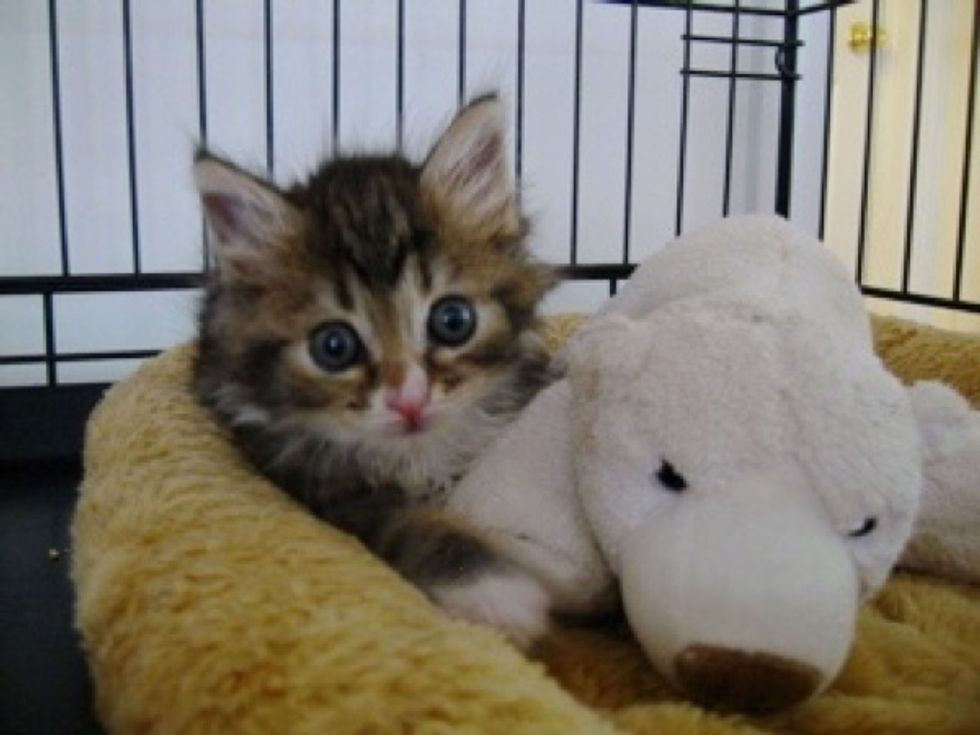 Bobby Rock
Today, Mila is all grown up!
She's a gorgeous fluffy gal who loves to give and receive cuddles. She adores her family and is loved and cherished like a little princess at her forever loving home.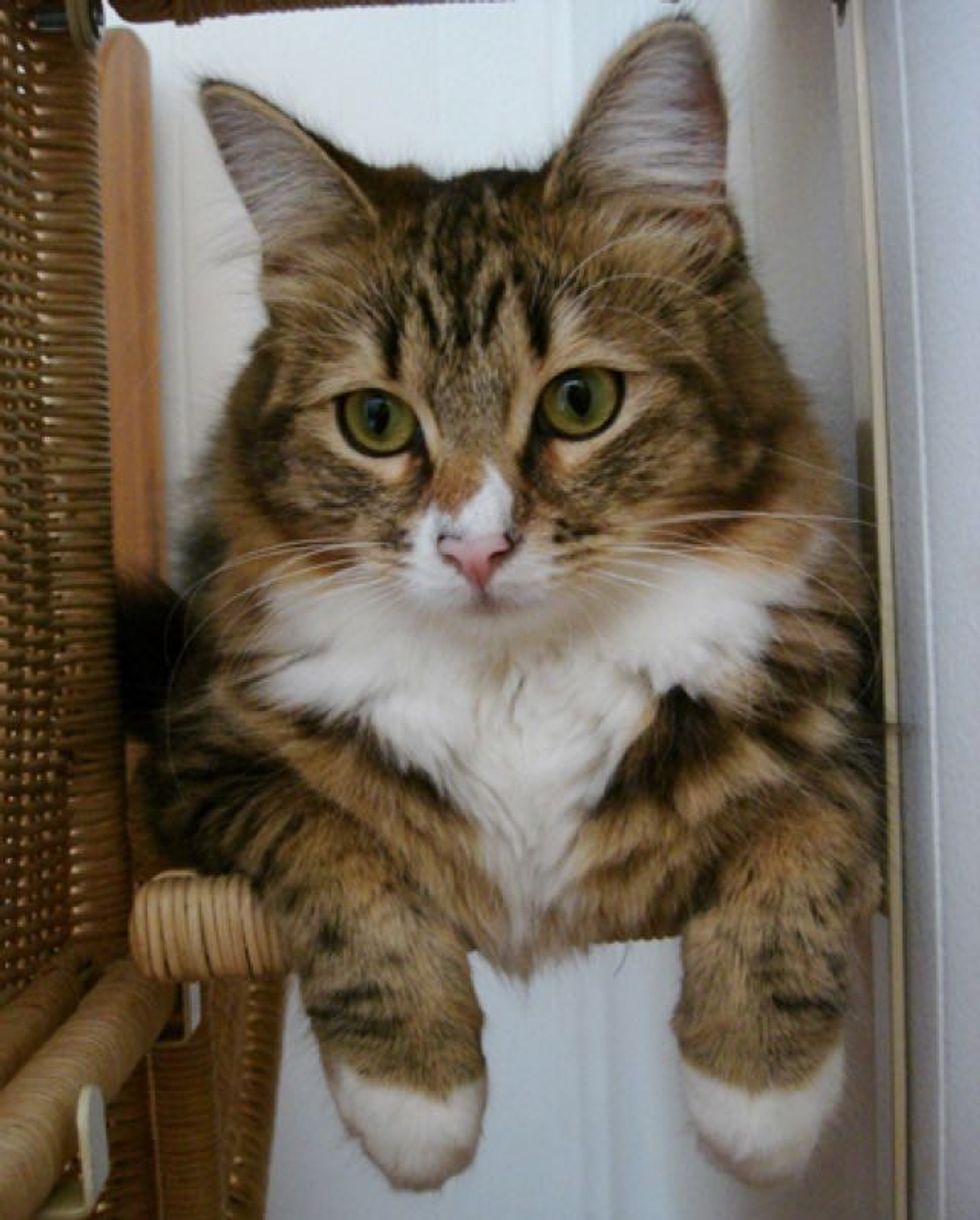 Bobby Rock
Share this story with your friends. (h/t: Bobby Rock Blog)
Related story: Woman Took a Chance on Micro Kitten Who Was Size of a Thumb, Now 3 Months Later...