When a family knew there was a kitten stuck inside the wall of their house, they were willing to do whatever it takes to get the kitten out even if they had to destroy their home.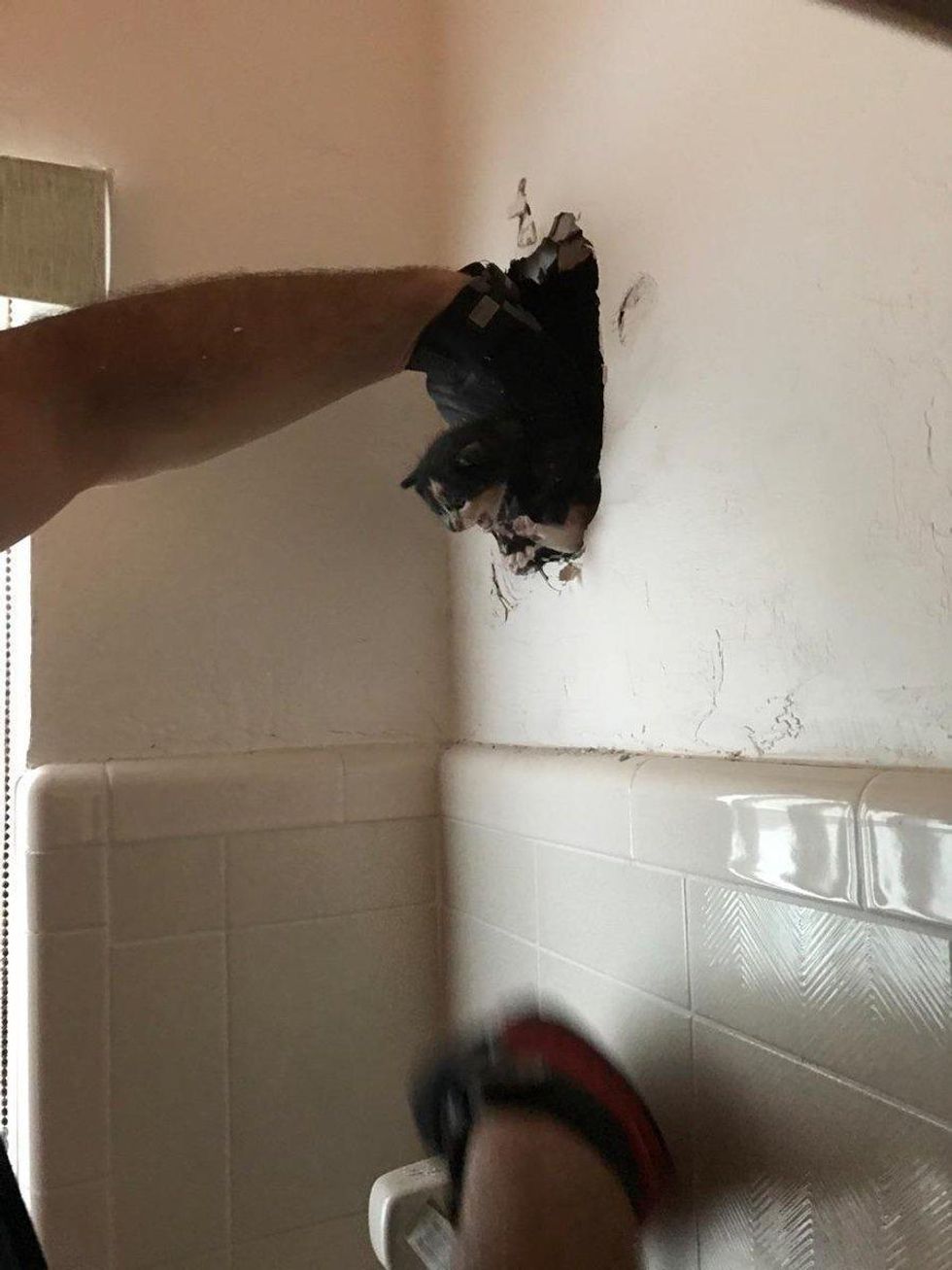 Fort Lauderdale Fire Rescue
In Fort Lauderdale, Florida, a family was going about their day when they heard a faint meow inside their house. They couldn't see any kittens anywhere, but the meowing just kept going. Soon they realized that there was a kitten trapped inside the wall and called the Fort Lauderdale Fire Rescue for help.

The fire crew came with a thermal imaging device to help locate the feline. They listened for the kitten's meows and used the thermal imaging camera to detect the whereabouts of the cat.
After a bit of searching, a light heat signature was detected through the wall, and the firefighters told the home owner that they would have to tear a hole in the wall in order to safely retrieve the kitten.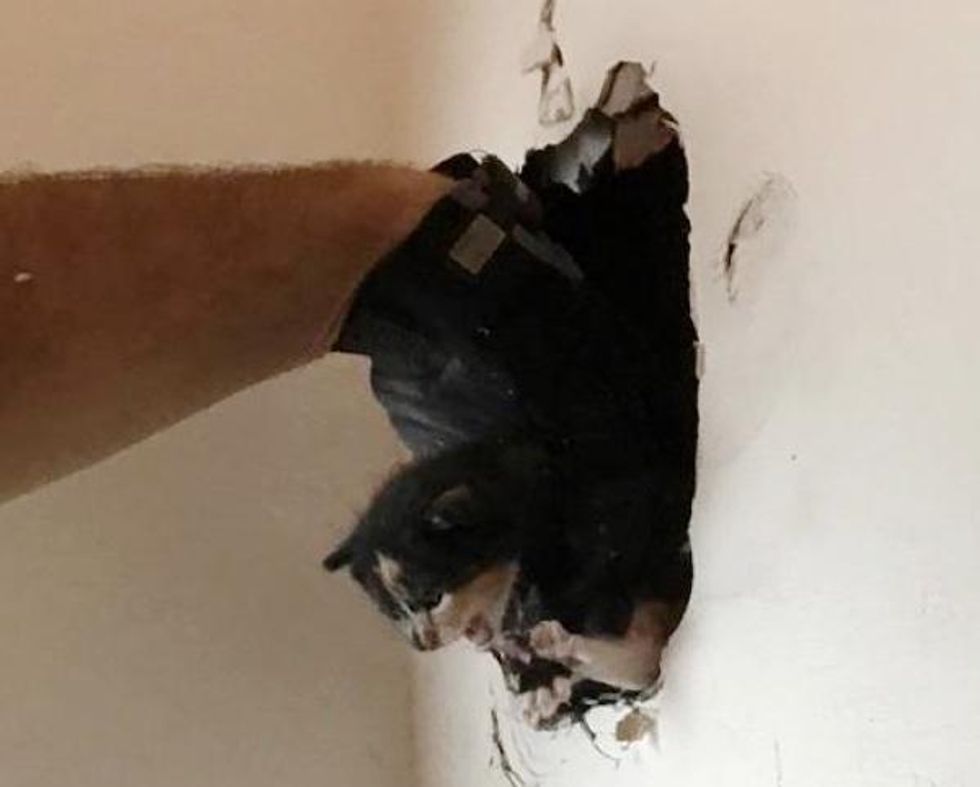 Fort Lauderdale Fire Rescue
The home owner did not hesitate and was happy to let the firefighters cut a hole in the wall. What they found was a tiny Calico kitten, just a couple weeks old covered in dirt and dust.
A firefighter comforted the little kitten and told her that 'everything will be all right.'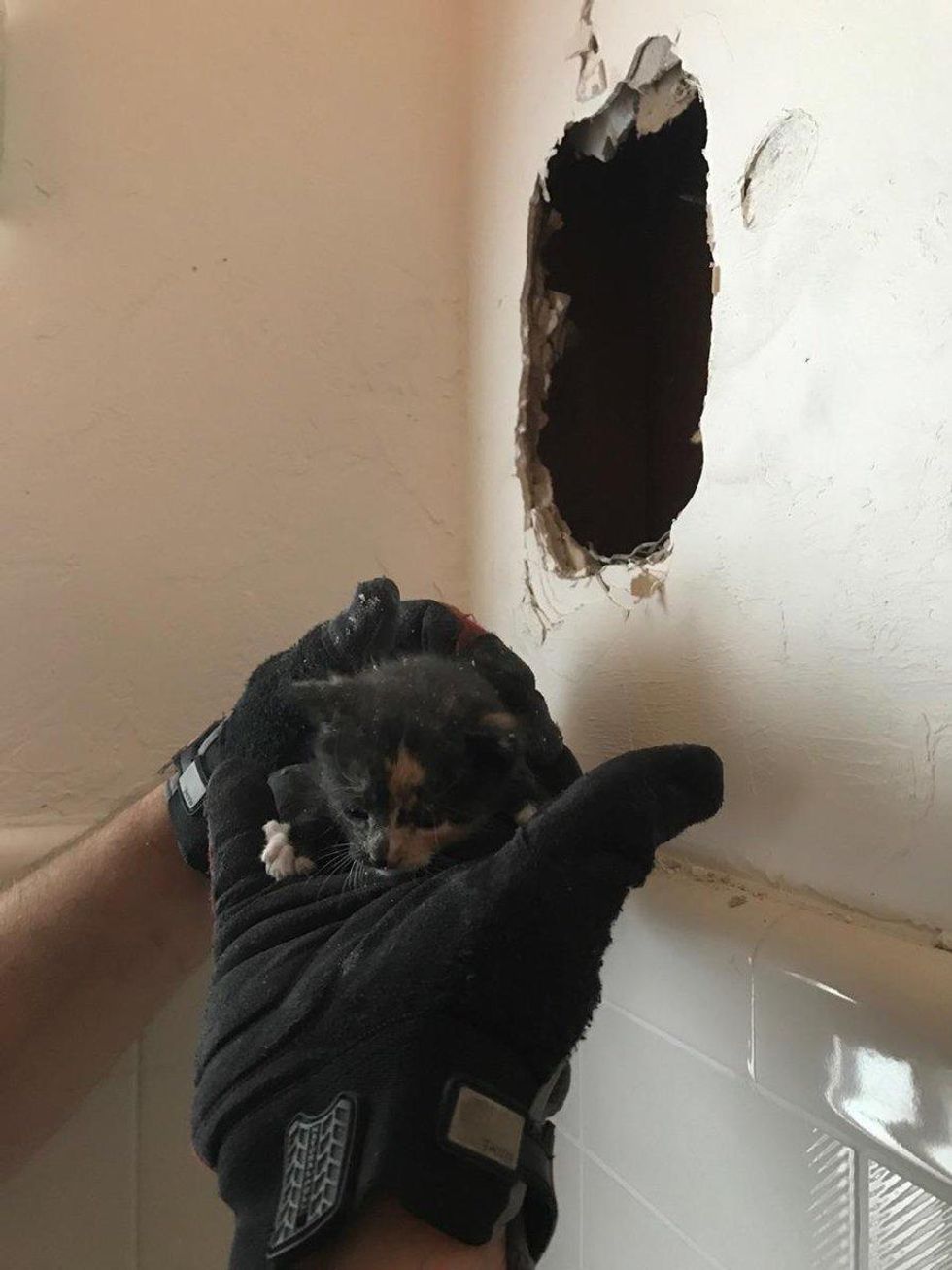 Fort Lauderdale Fire Rescue
They cleaned the kitten and got her food back to the station. The fire crew looked after the kitten until they found a local rescue that could take her in.
"It was a stray that either the mother cat carried into the attic to keep it safe or gave birth up there and this one just wandered," deputy fire chief Timothy Heiser told ABC.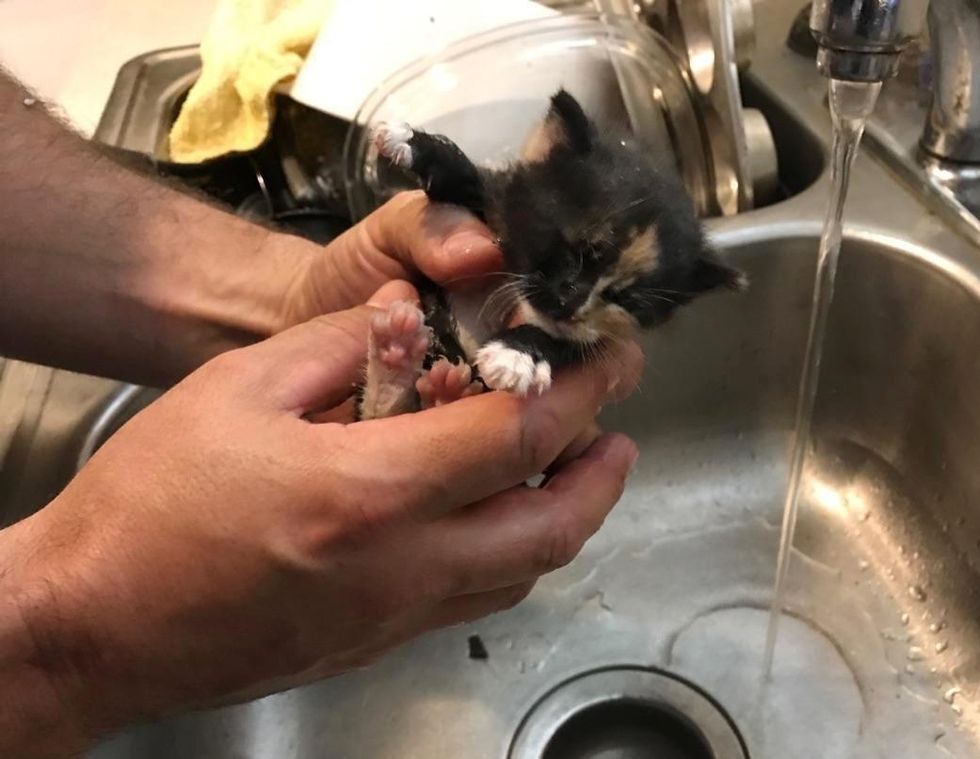 Fort Lauderdale Fire Rescue
The tiny motherless kitten is now in a foster home with another bottle kitten.
"She's doing great at drinking from the bottle. The two kittens are like sisters. It will probably be about five more weeks (until they are ready for adoption), as they only weigh .4 lb now," Julie Schaefer, foster mom, told Love Meow.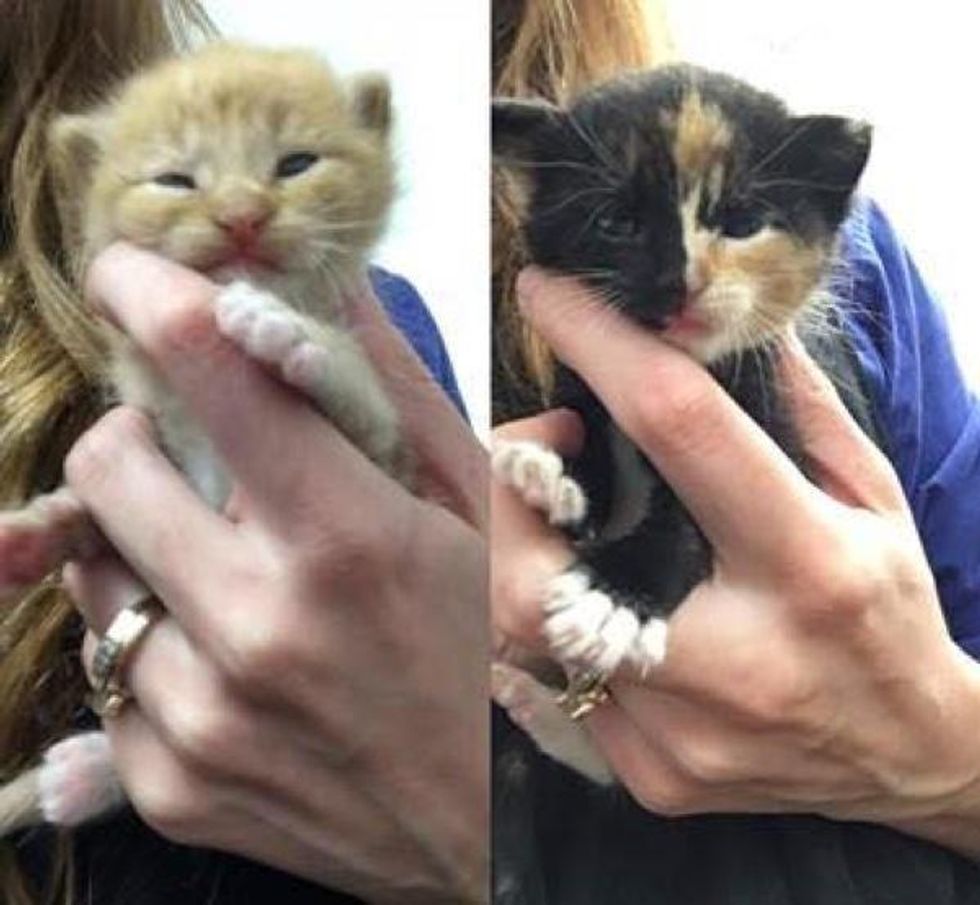 Friends of Broward County Animal Care & Adoption
The little calico kitten is loving her foster home and her new sister. She couldn't be happier!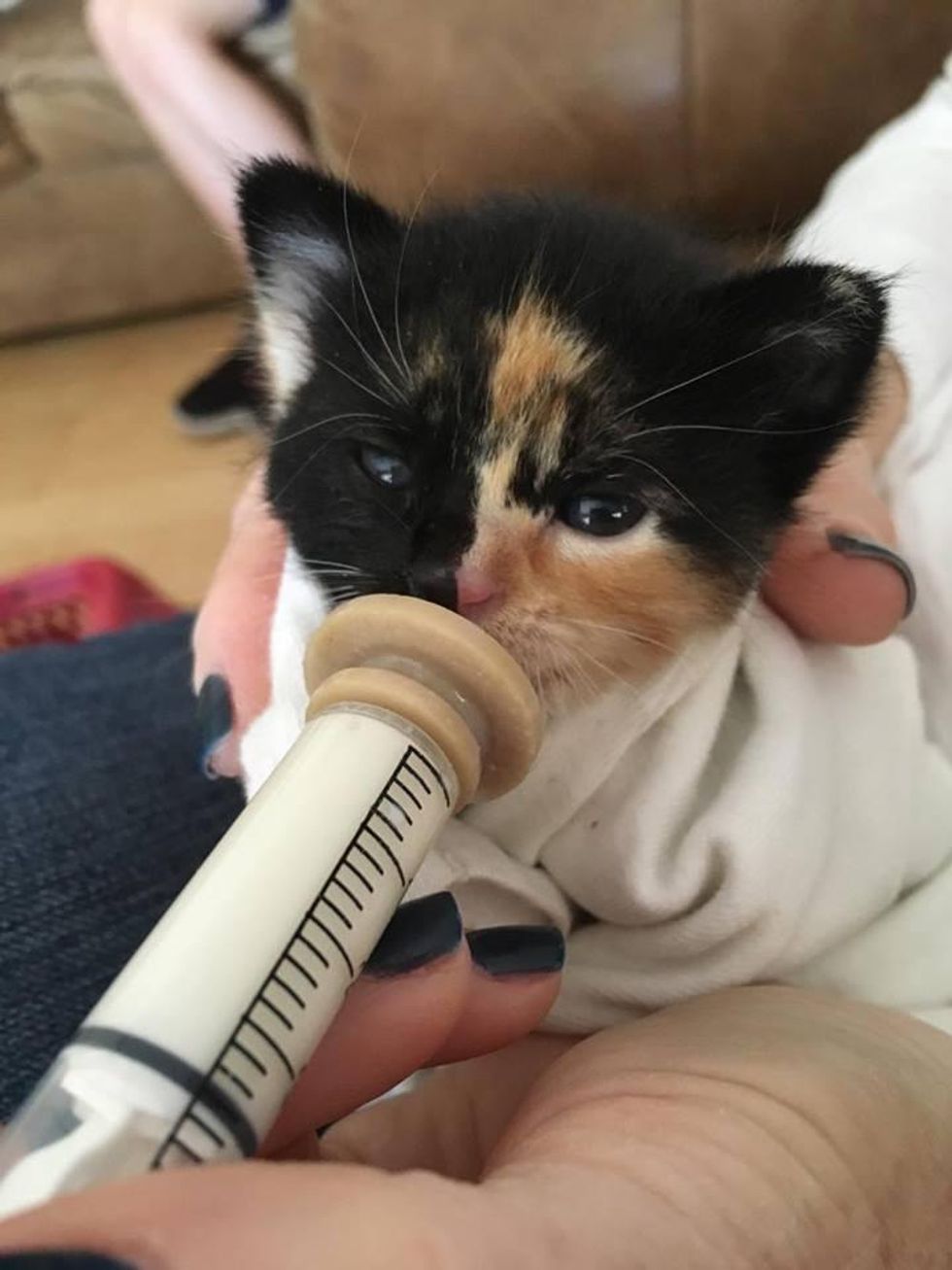 Julie Schaefer
Share this story with your friends. If you are interested in adopting, click here for more info.
Related story: Woman Saves Kitten Trapped in Wall, Finds Four More and Mom Later, All Have Extra Toes