Cashew the cat who went missing after a fire Monday at an apartment building in the Plateau section of Montreal, Canada, has been reunited with his human thanks to the kind neighbors that found and rescued him.
Casey Kerr's girlfriend works at an animal shelter and often brings home rescue cats to care for them.
On the day of the fire, they had eight cats in the apartment. Five of them had been rescued, and they had been looking for the missing three cats.
When Isaac Berman, a neighbor came to check on the building after the fire, he spotted a cat on the second floor balcony. Immediately he decided to help.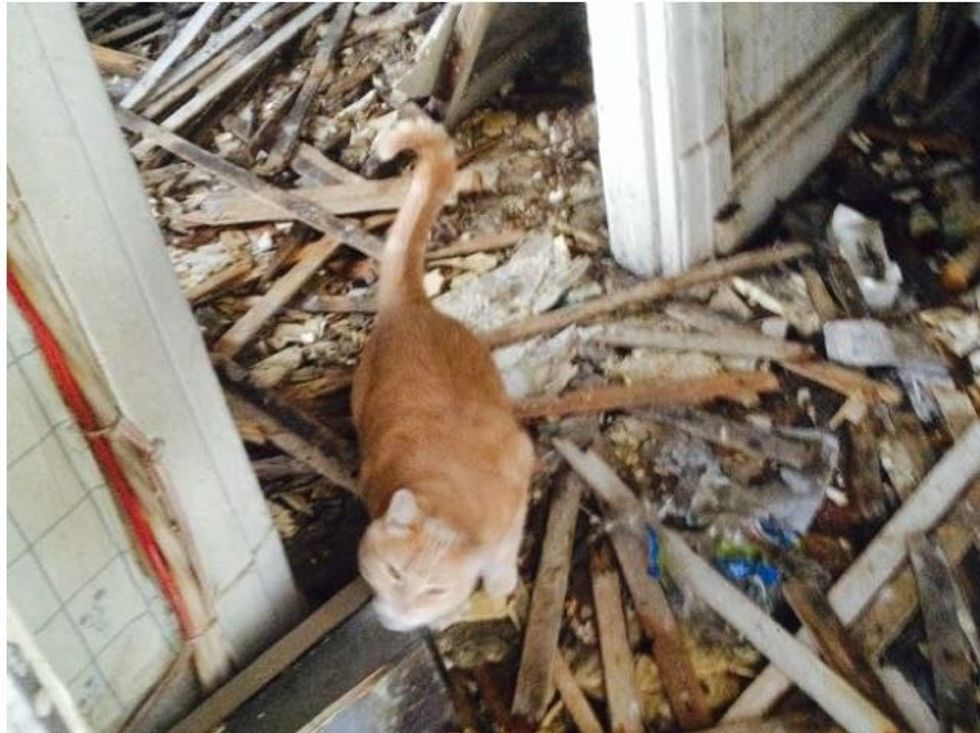 "It was a miracle. The kitty cat came out onto the balcony," he said. "Now we have to save the cat!"
Berman received help from his friends from across the street. He managed to get into the second floor apartment and safely got the ginger cat out. The kitty was in good shape, but terrified.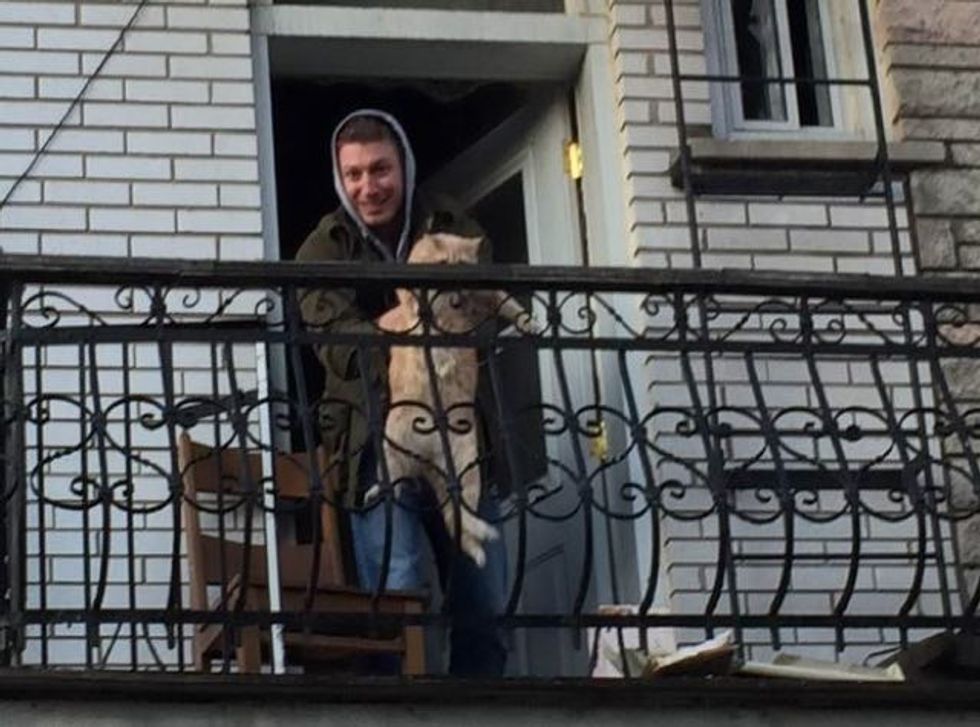 "We gained his trust with snacks and then put him in a cat cage to bring him down," Isaac said.
Isaac's friend Raluca Mantu who lives across the street from the burnt building took the cat into her home. "I fed him, I gave him water and then I made posters to print and post around the building in case the owner would come look for the cat," she said.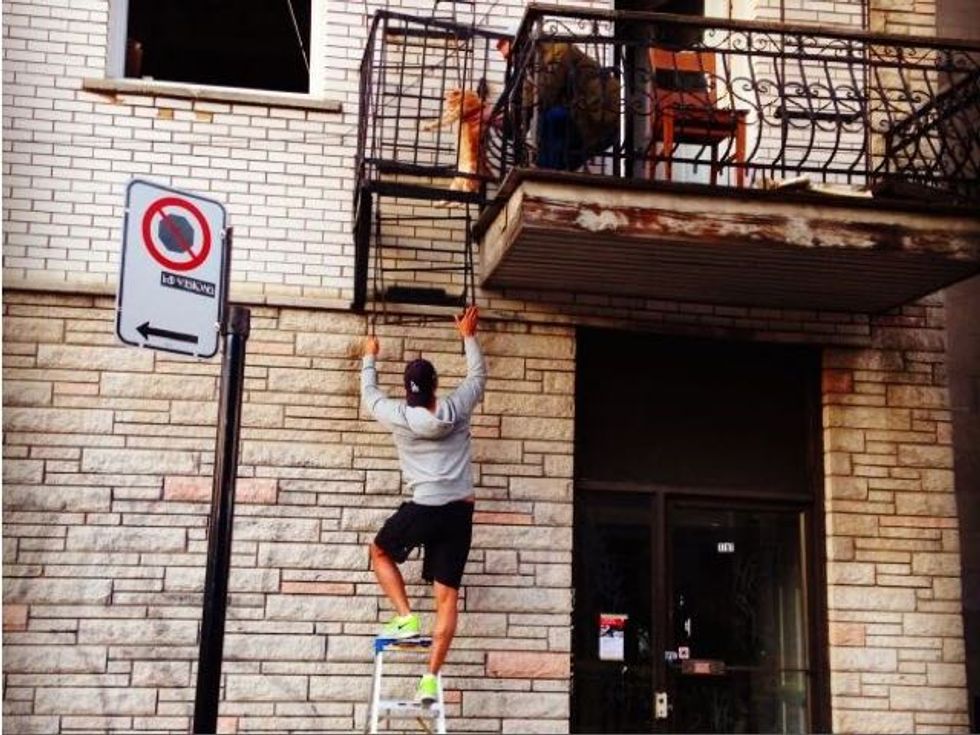 Yesterday morning while Casey was speaking with a police officer about his missing cat, Raluca saw them and told Casey that she had his cat.
"[Casey] was actually shaking and he was hugging the cat, and the cat was very happy," Mantu said. "It was really emotional, really nice."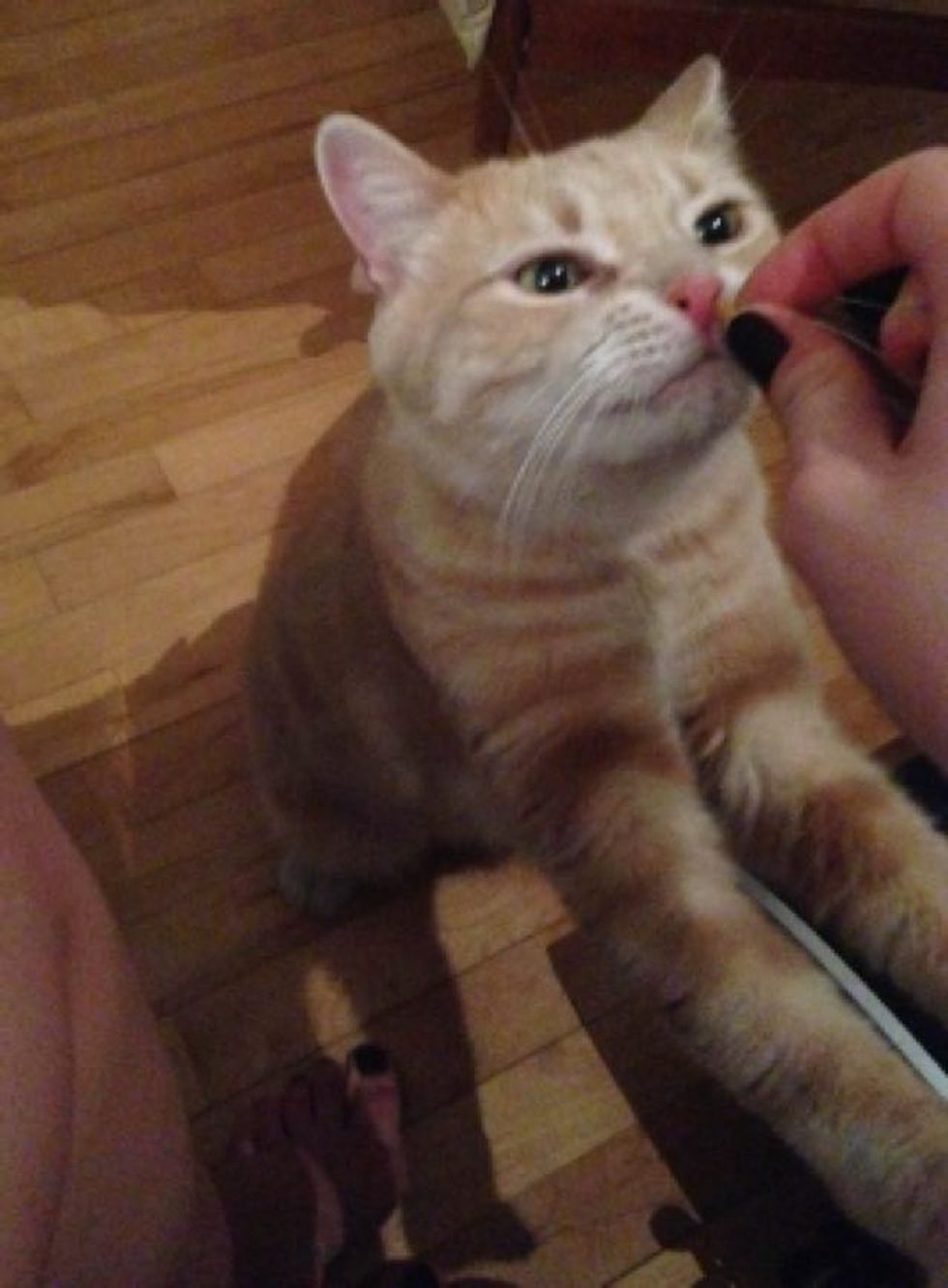 Source: CBCNews.