They found an orange cat a couple of weeks ago in an industrial area. When she walked up to the workers there, they quickly discovered her pregnant belly. The kitty was carrying a few others with her.
Meet Chedder the cat!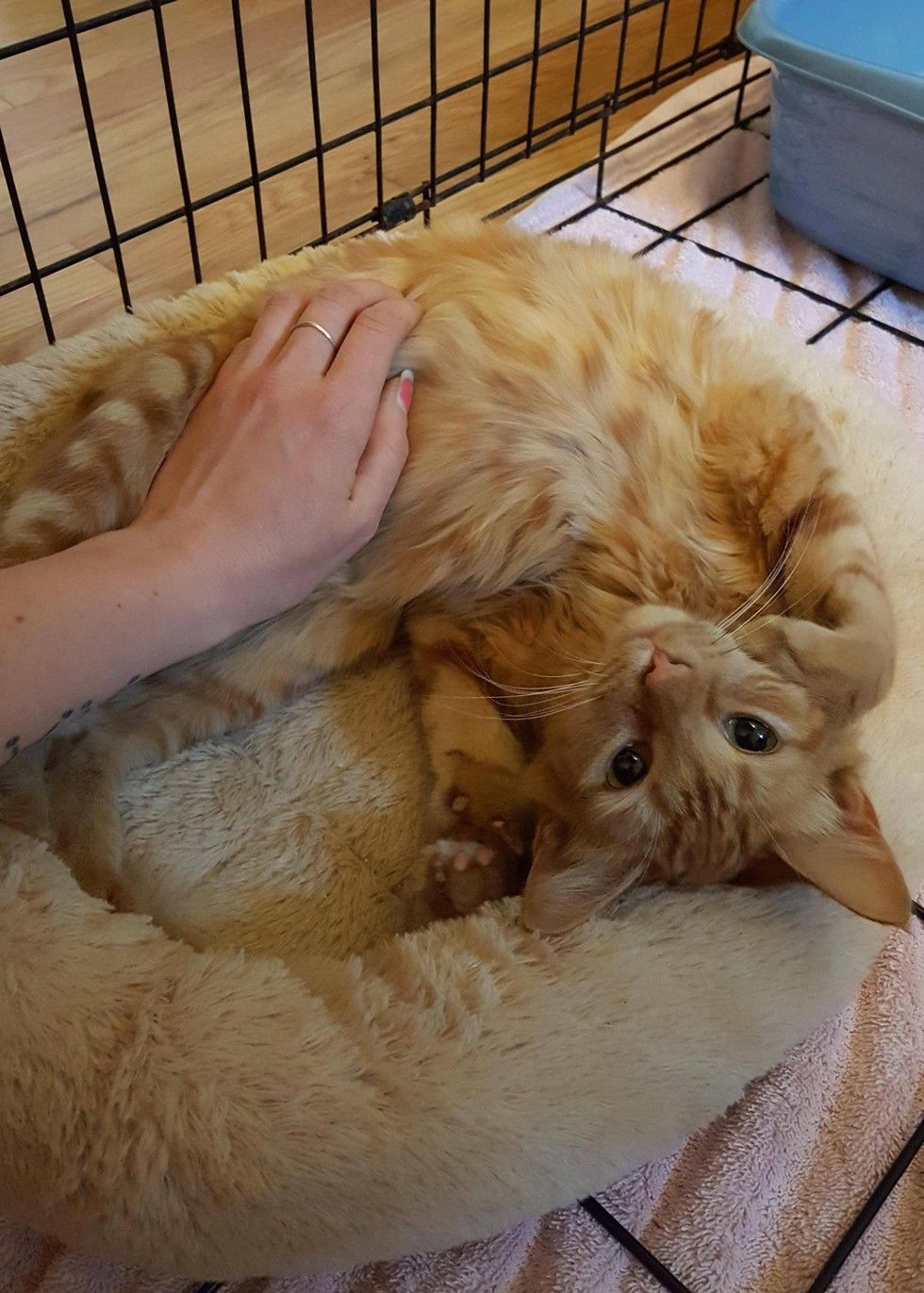 imgur
"Coworkers found this sweet pregnant kitty in an industrial area by my work. She and her babies will now be in good hands," Chedder's caregiver wrote via imgur.

The kind-hearted people brought the cat to the vet to look for a microchip, but they couldn't find one. The ginger girl was estimated to be 6-8 months old. "I work in a port, and (there are) no homes anywhere near, all industrial."
They took her home and loved her like family.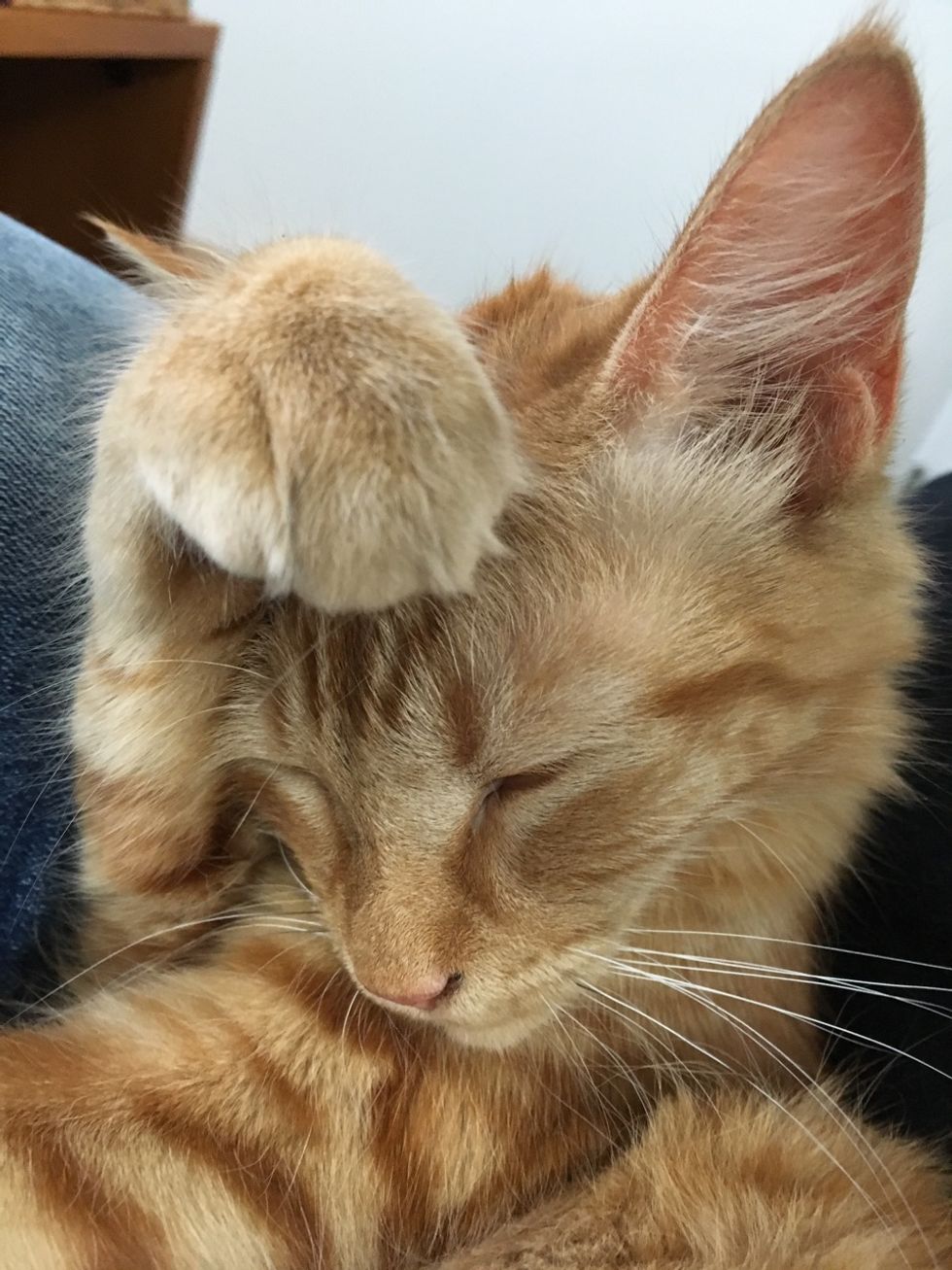 imgur
Cheddar quickly warmed up to her new home. She even met another furry friend.
They introduced Chedder to their resident cat.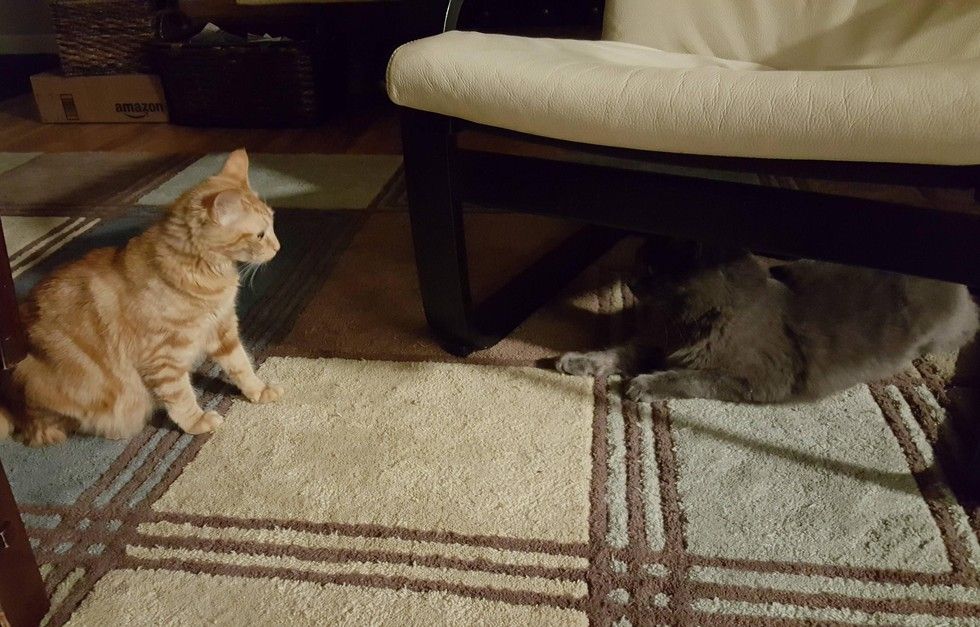 imgur
Two weeks after they found her, Chedder welcomed five tiny furballs into the world.
Mama cleaned them up with many baths and showered them with love.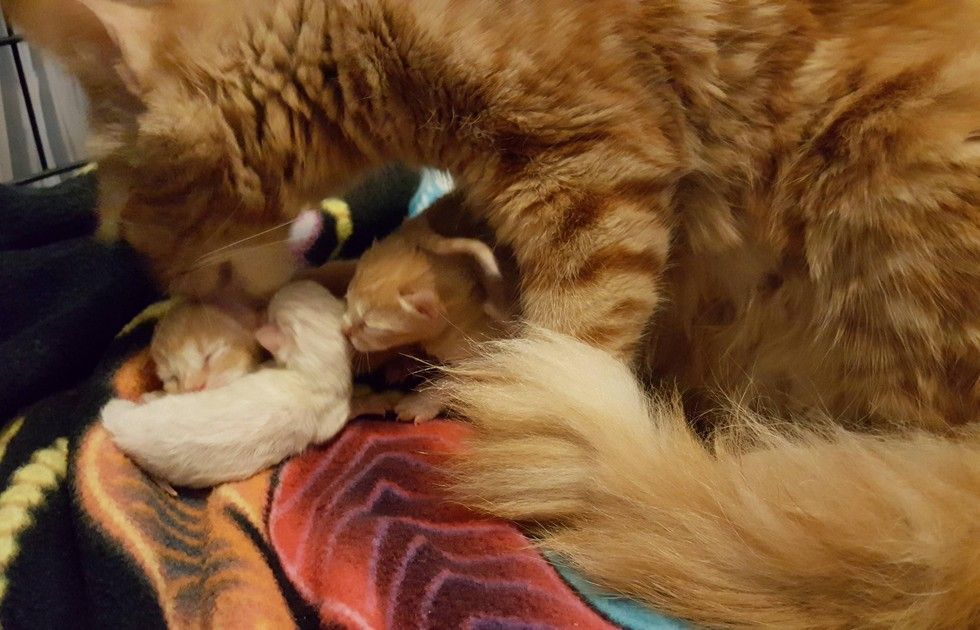 imgur
The fur family will be spayed and neutered when they are ready.
As for now, there is a lot of snoozing, purring and nursing going on in the kitten nursery pen.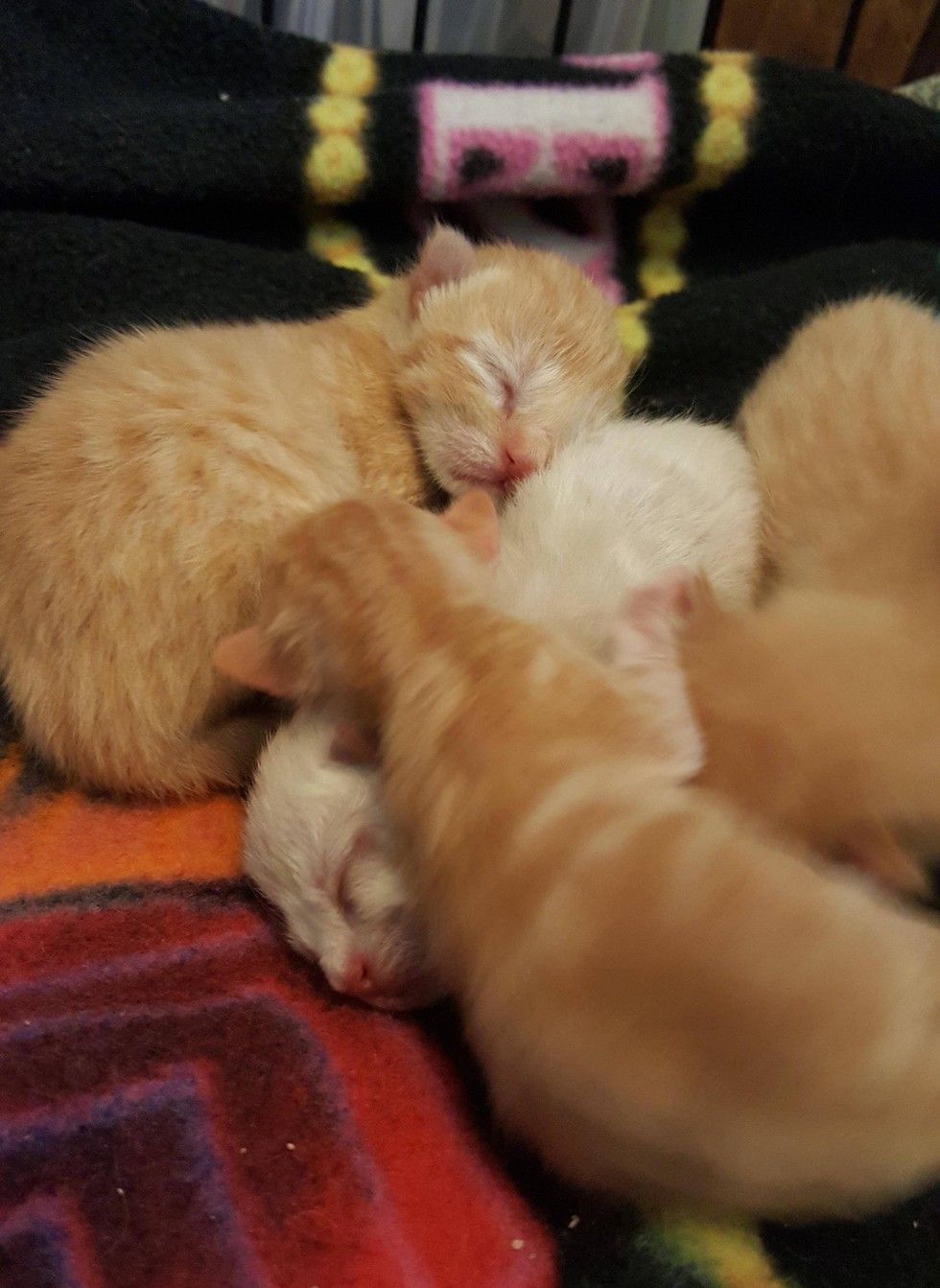 imgur
"She is being a great mom so far! I have found loving homes for all the kittens once they are of age."

They don't know where the ginger mama came from and how she ended up as a stray, but one thing they know for sure is that she and her babies are now safe, happy and loved.
Look at those little furballs! Cheddar is a very proud mama!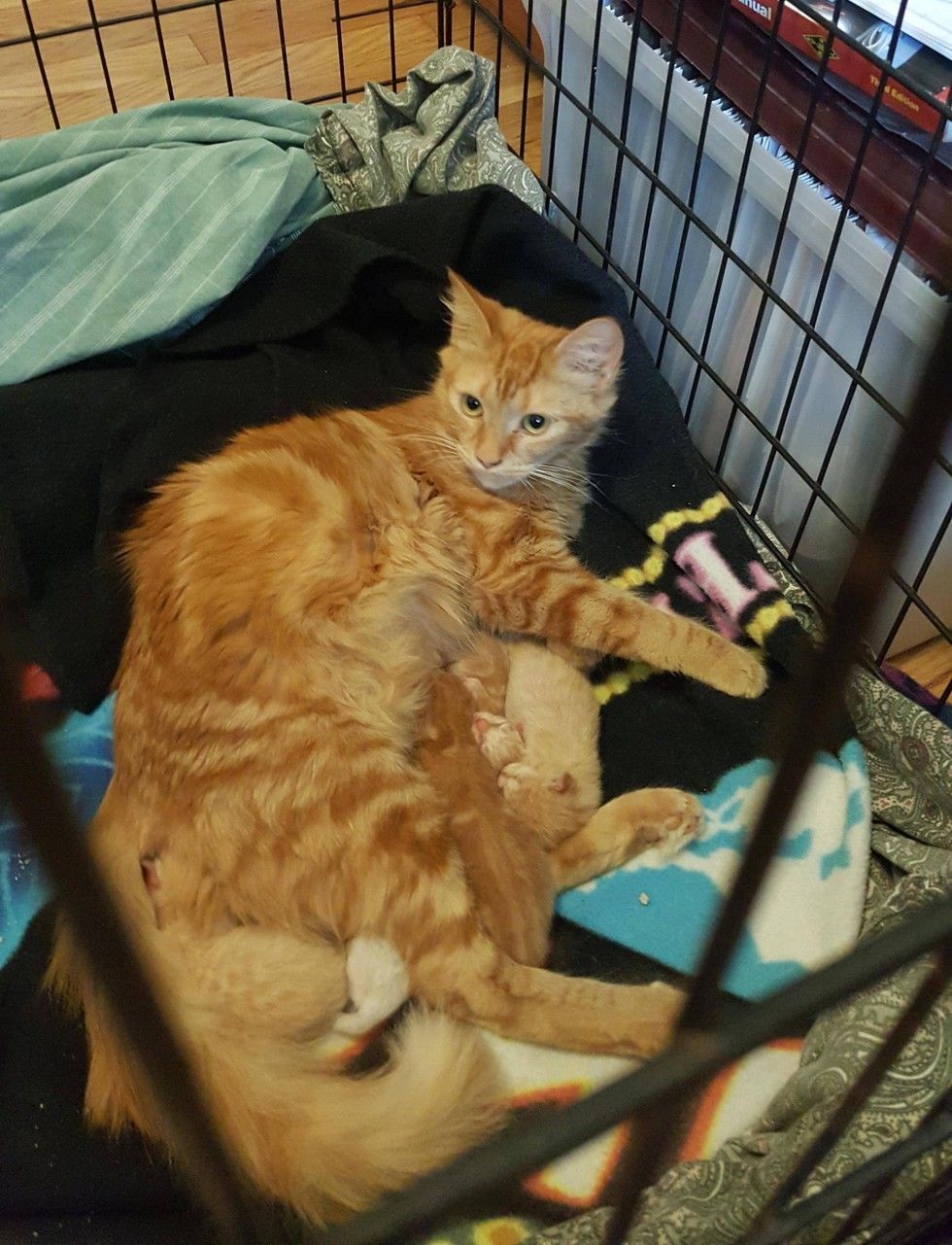 imgur
Share this story with your friends!
Related story: stray tabby cat mama brings her single kitten to a cat loving man.